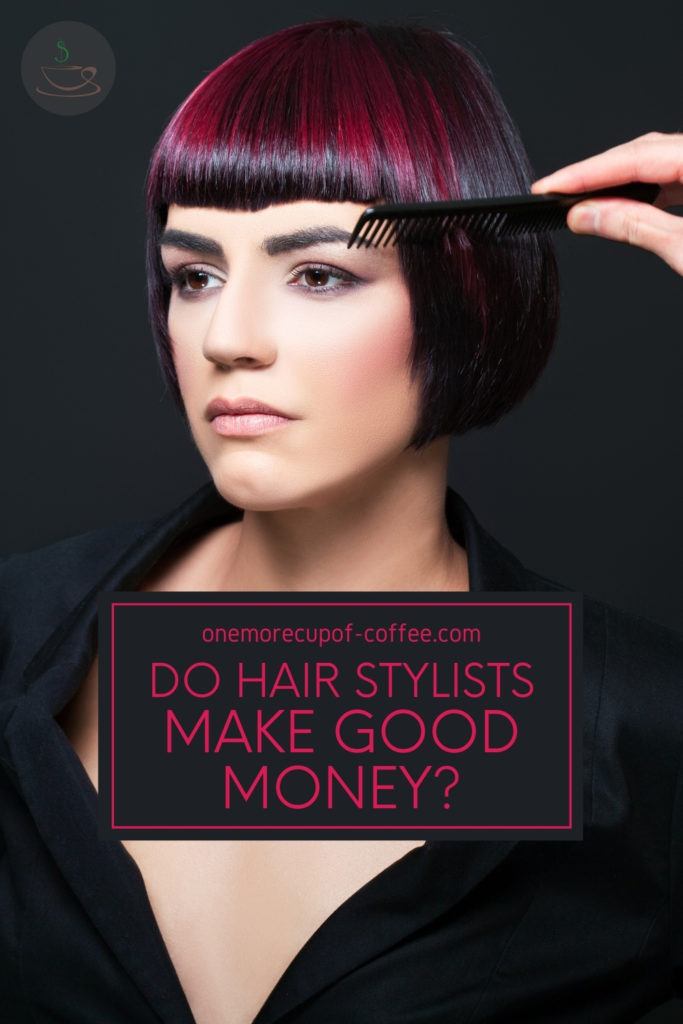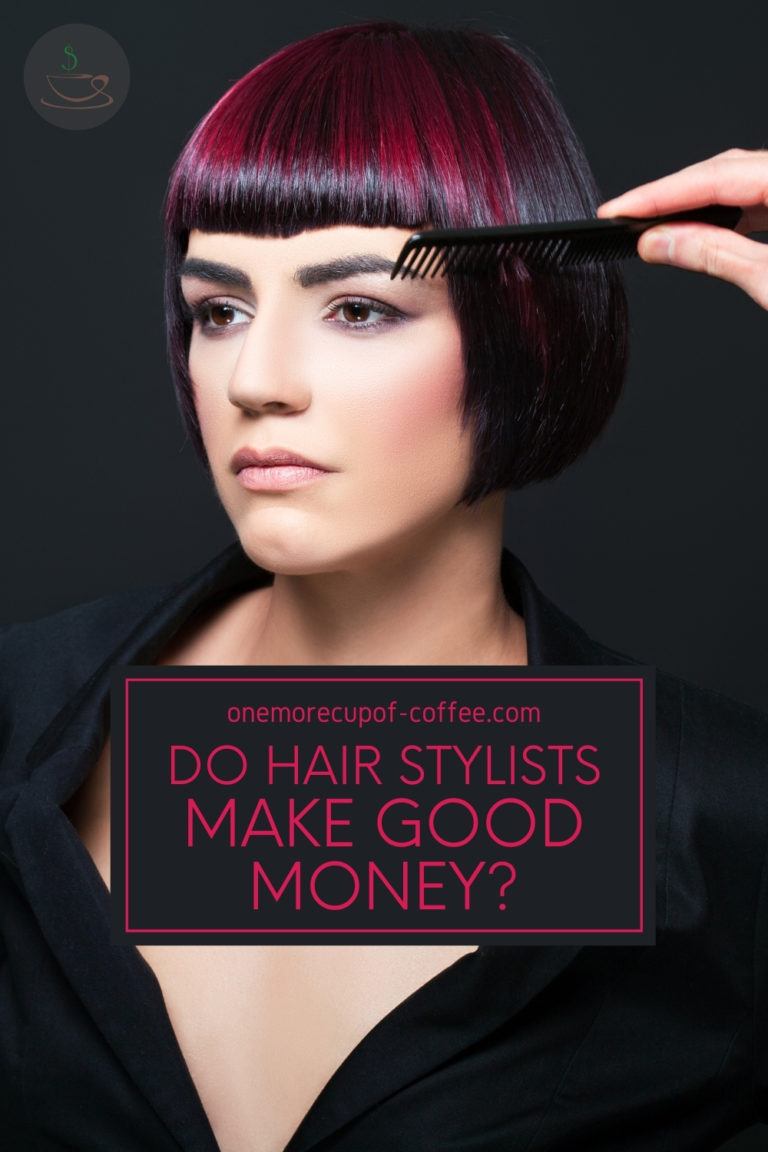 There's a group of ladies at the local Great Clips salon that keep customers coming in day in and day out. They're friendly, fun, and great at gabbing, so that the time I spend getting my hair cut speeds by.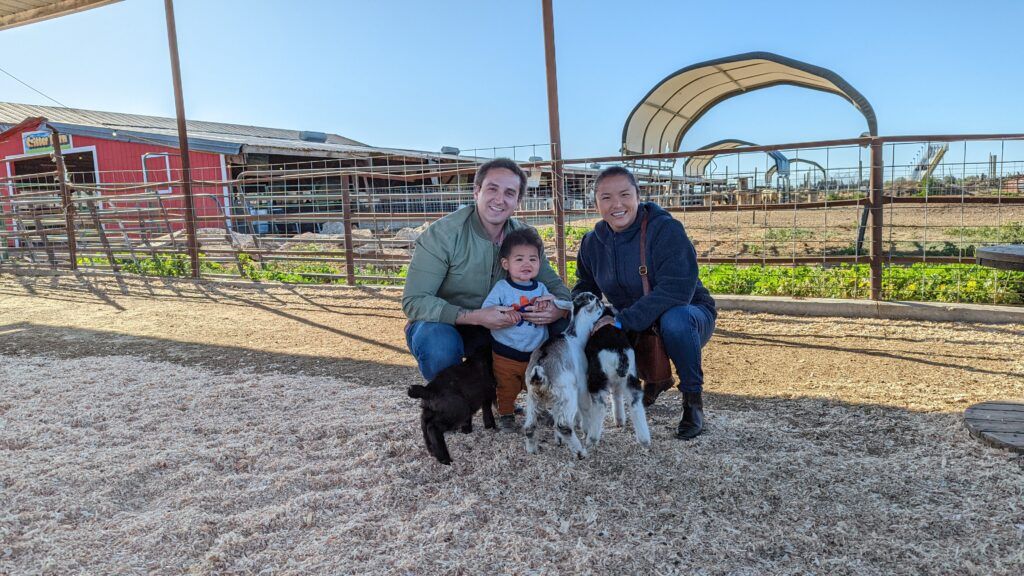 Are You Ready To Work Your Ass Off to Earn Your Lifestyle?
Are you tired of the daily grind? With a laptop and an internet connection I built a small website to generate income, and my life completely changed. Let me show you exactly how I've been doing it for more than 13 years.
Across town, there's another hair stylist I sometimes see. She's quieter, but she's also talented, and she gets every cut just right. It's almost as if she can read my mind and knows exactly what I want without me having to say anything.
All of these hair stylists are friendly, take-charge kind of people who really like making their customers feel great about themselves. They fit in well with the ENFP personality from the Myers-Briggs test because they're lively, detail-oriented, and always present in the moment with their customers.
People with this personality type also tend to make great bartenders, counselors, fitness trainers, cosmetologists, and public relations specialists. This could be because they are people-oriented, and they enjoy serving others in ways that encourage them or generally make them feel confident.
As hair stylists, they empower people by helping improve their image. This includes cutting, styling, coloring, and trimming hair to help their clients feel and look good in a way that empowers them to face the rest of their day.
Do Hair Stylists Make Good Money?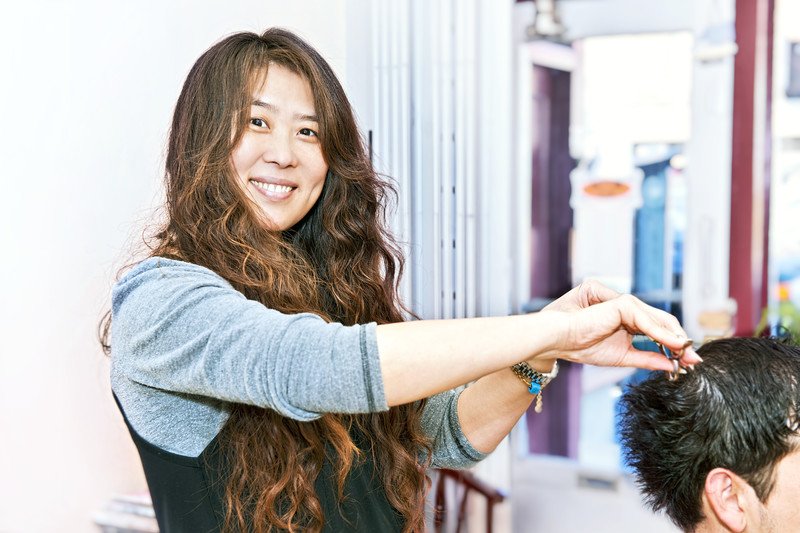 What's The Median Salary For Hair Stylists?
The Bureau of Labor Statistics groups hair stylists, barbers, and cosmetologists together in its statistic reports. As of 2019, this group of careers earned a median annual income of $26,270, or $12.63 per hour. The highest-paid ten percent earned more than $24.94 per hour, while the lowest-paid ten percent earned less than $12.54 per hour.
Location seems to make a difference in how much hair stylists are paid. The top-paying states are Massachusetts, Washington, and the District of Columbia, with respective annual averages of $43,920, $43,240, and $42,800. Hair stylists in Colorado earn an annual average of $37,640, while in New Jersey, they earn an average of $37,400 per year. The highest-paid metropolitan area for hair stylists is in Boulder, Colorado, where they make an annual average of $52,120.
Contrast that with the Dallas area of Texas, where hair stylists earn an average of $26, 810 per year, or Johnstown, Pennsylvania, where they average an annual income of $22,090.
The companies where hair stylists work make a difference, too. According to PayScale, hair stylists who work for SmartStyle get paid around $7.93 per hour, while those working at Great Clips get paid around $9.80 per hour. Hair Stylists who work for themselves can earn around $12.32 per hour.
Experience makes a difference, too. An entry-level hair stylist with less than one year of experience only earns around $9.58 per hour, while hair stylists with five to nine years of experience earn around $11.62 per hour. Hair stylists with twenty or more years of experience can earn around $12 per hour.
There are a number of things that hair stylists can do to improve their earning potential. Besides moving across the country, they could specialize in certain things, such as wedding updos, braiding corn rows, or putting in dreadlocks. They could also find ways to promote themselves on the internet, or they might consider moving into another people-oriented career such as becoming a personal trainer.
How Do Hair Stylists Make Money?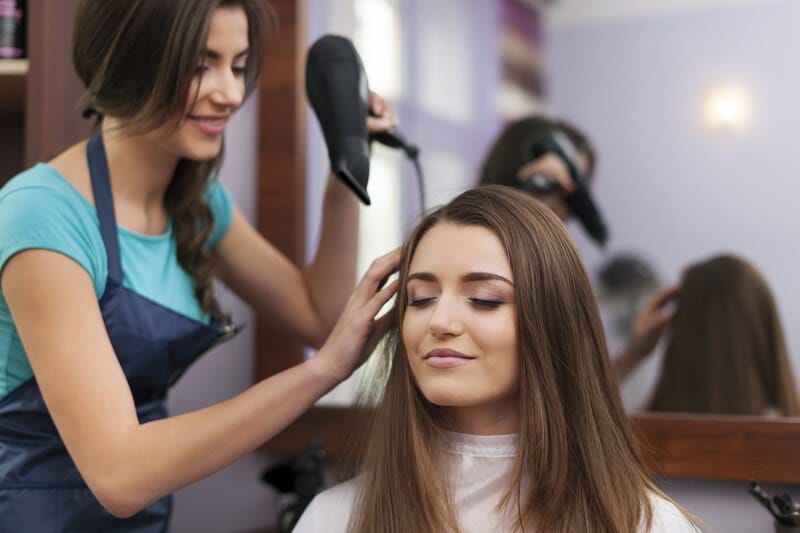 Hair stylists have a number of different duties, and most of them are dependent on the clients they'll see. Basic duties around the salon where a hair stylist works can include chores like keeping the hair cutting area clean and sanitized, helping ring up customers, and scheduling appointments. Some hair stylists also have managerial duties that can include hiring, firing, or supervising workers, ordering supplies, paying bills, keeping records, and arranging advertising.
When it comes to the customer, all of the duties are tailored to what customers need and want. This can be as simple as a wash and cut, but it can also include coloring hair using a variety of chemicals, conditioning hair, or washing, drying and styling hair. These duties require hair stylists to be able to examine and analyze hair, skin, and scalps, and to be able to make recommendations based on what they see. They should also be ready to discuss hairstyle options with people who don't seem to know what they want.
Although some hair stylists work from home, most hair stylists work in salons between the hours of 9 AM and 6 PM. They may be required to work on Saturdays, and Saturdays could require longer work shifts than they might have on weekdays. Some hair stylists are mobile and will go to clients in their homes, usually on weekends or in the evenings when their clients are home from work.
Hair stylists are eligible for overtime pay under the Fair Labor Standards act, and that includes hair stylists who earn a commission for bringing in or working with new clients. There are a few unions who support hair stylists, including the IATSE, which represents hair stylists and other workers who work in the stage industry, or whose work could impact someone's stage image.
Do Hair Stylists Have Good Job Satisfaction?
In a survey run by U.S. News, hair styling careers ranked 5.9 out of 10. While salary only ranked 3.9, stress ranked a six, both job market and future growth ranked an 8, and work life balance ranked a full 10.
This survey also ranked hair stylists as #14 in the best social services jobs category and #23 in the category for best jobs without a college degree. In another survey, PayScale gave hair styling careers a job satisfaction rating of 3.8 out of 5 stars.
Owl Guru ran a similar survey, which showed that 70% of hair stylists were satisfied with their jobs, and 58% of them thought their jobs were meaningful or made life better for other people.
There are a lot of tradeoffs when it comes to working as a hair stylist. For example, hair stylists get to work indoors, but they also spend a lot of tie on their feet. They work during the day, but they may have to work evenings and weekends, too.
Pros:
Because hair stylists tend to like working with people, they can derive great satisfaction from helping their clients feel great about themselves and how they look.
Styling hair can satisfy some of the artistic drive that seem to abound in hair stylists.
This career is fairly easy to get into.
Cons:
Compared to many other service jobs, the pay rate for hair stylists ranks relatively low.
The work hours can be long and include weekends and evenings.
Standing for hours on end could be a problem for some hair stylists.
What Are The First Steps To Becoming A Hair Stylist?
Hair stylists need at least a high school degree or equivalent. Many states also require stylists to complete a state-licensed hair styling or barber program. These programs are often run through local technical or vocational schools and can sometimes be offered as dual programs for high school students, who can then graduate from high school with a certificate or associate's degree in hair styling. These programs include advanced courses in hair styling as well as some small business administration classes.
Once a hair stylist has finished a vocational program, he or she must become licensed with the state. Although the requirements vary between states, all states require some form of licensure. To be licensed, hair stylists need to be at least 16 years old, have finished their vocational program, and have the equivalent of a high school degree.
The state licensing tests include a written exam. Some states also require a practical exam or an oral exam, as well. There's usually a fee associated with getting licensed, and continuing education may be required to keep the license current.
In 2019, the top school for hair styling was the D'Mart Institute in Barranquitas, Puerto Rico. It was followed by Parisian Beauty School in Hackensack, New Jersey, and Keune Academy By 124 in Lawrenceville, Georgia.
There are a number of hair styling courses available online. These range from classes on learning platforms such as Udemy to full schools such as the Michael Boychuck Hair Academy. While students may learn a lot from the experts teaching these classes, they could miss out on the practical experience offered through vocational schools. Graduating from online schools may also not meet the state's requirements for licensure.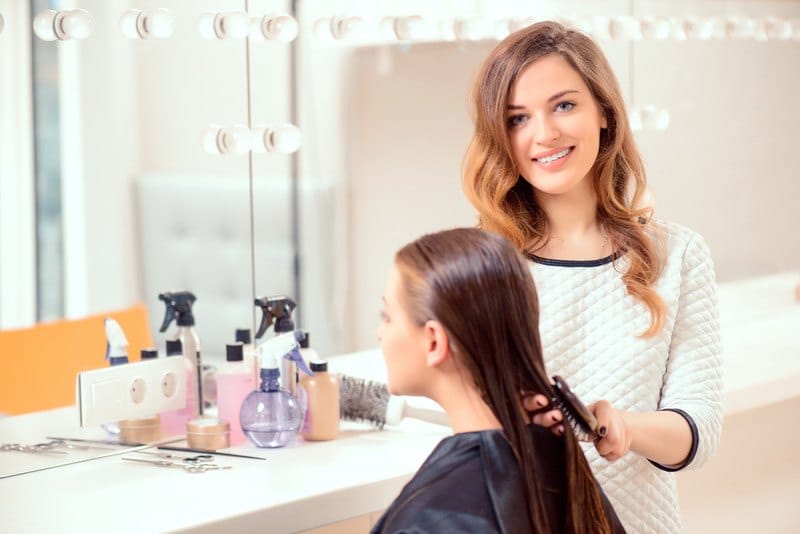 Do Hair Stylists Make Good Money?
Hair stylists work indoors, they get to appease their artistic side as they cut hair, and they work to help other people feel great about themselves. But do they make good money?
Yes, hairstylists make good money—or at least, they can, if they're in the right place and willing to specialize. While the annual median pay is just over $26,000, hair stylists in many areas make over $40,000 per year, and some make around $52,000 per year. The job satisfaction rating and the feelings that they provide meaningful services are both high, too, and that can equal out the pay scale for many hair stylists.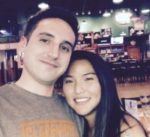 Nathaniell
What's up ladies and dudes! Great to finally meet you, and I hope you enjoyed this post. My name is Nathaniell and I'm the owner of One More Cup of Coffee. I started my first online business in 2010 promoting computer software and now I help newbies start their own businesses. Sign up for my #1 recommended training course and learn how to start your business for FREE!