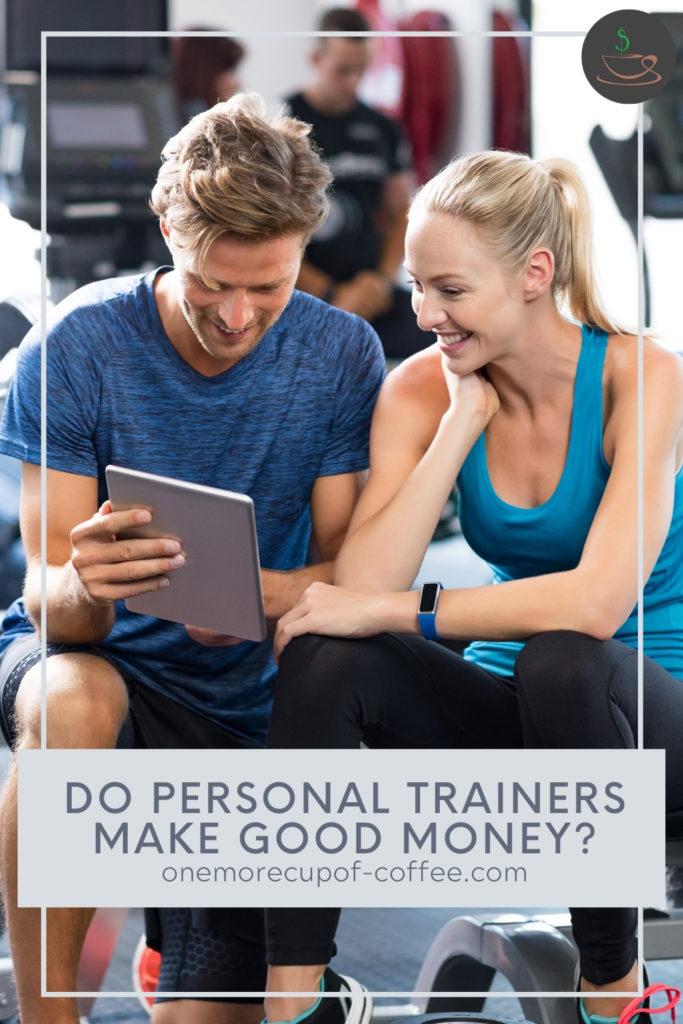 There are currently around 373,000 people in the United States working as personal trainers, and the job forecast projects an increase of 15% between 2019 and 2029. Even with Covid-19, personal training is a fast-growing industry.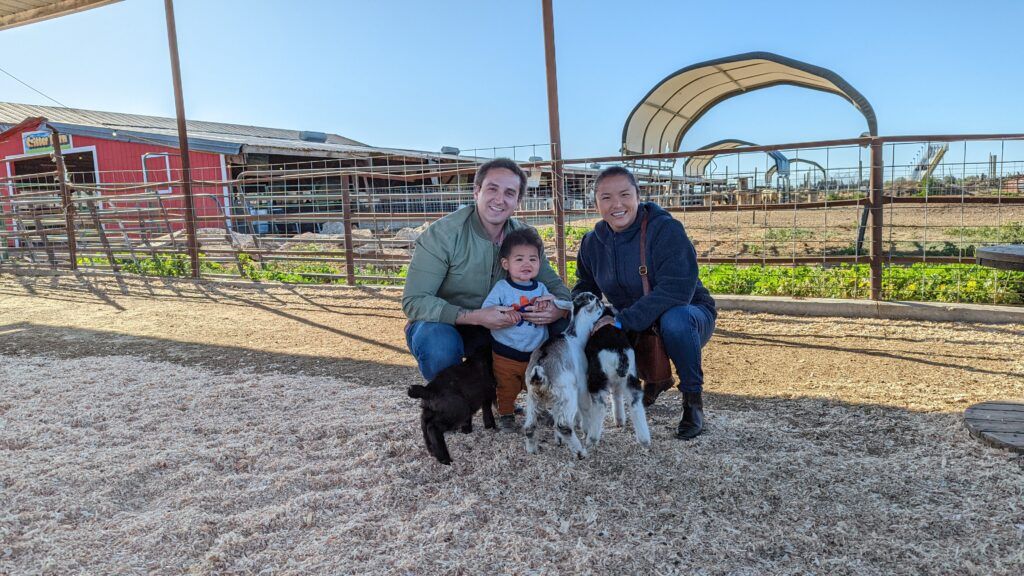 Are You Ready To Work Your Ass Off to Earn Your Lifestyle?
Are you tired of the daily grind? With a laptop and an internet connection I built a small website to generate income, and my life completely changed. Let me show you exactly how I've been doing it for more than 13 years.
Part of that change is due to a greater emphasis on health. In spite of pandemic shut-downs, government, insurance companies, and other businesses are recognizing the importance of their employee's fitness levels. Many organizations are now finding ways to provide incentives for their employees to join gyms or take other actions toward increasing personal fitness.
In gyms and in personal settings, personal trainers work with their clients to help them achieve fitness goals. They lead their clients, show them how to exercise properly, keep them motivated, and provide instructions that can help boost fitness and health.
For some personal trainers, the benefit of working in a gym is a great perk, because it allows them to train their own bodies on their off time. As personal trainers, they also get to share their love of fitness with their clients and others in the gym.
Personal trainers are generally friendly people. They're inspiring to talk to, and they can keep a secret. They're knowledgeable, both with information and from experience, because personal trainers work on their own fitness, too. They're also committed, energetic, and adaptable.
On the Myers-Briggs personality test, personal trainers are often identified as ENFJs—the leaders and the teachers. They're extroverted and intuitive, but they do tend to have routines that give structure to their lives. People who are personal trainers cold also do well in jobs such as adult literacy teachers, historians, and physical therapists.
Do Personal Trainers Make Good Money?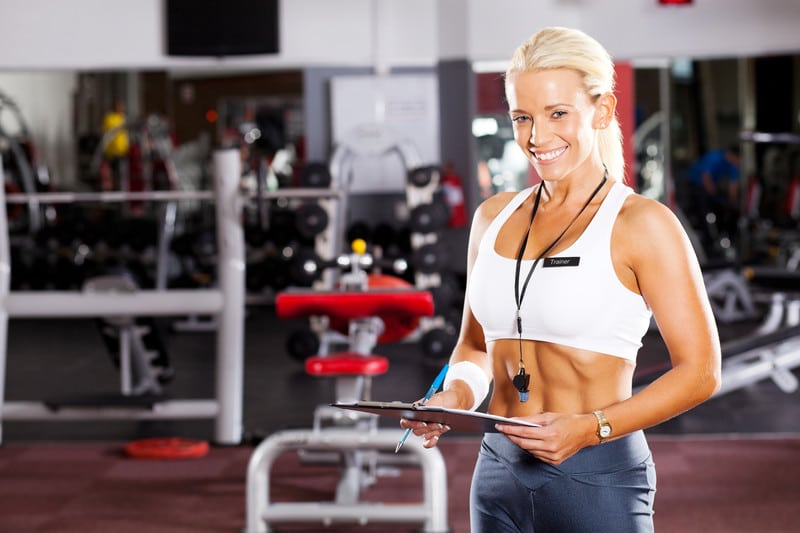 What's The Median Salary For Personal Trainers?
The Bureau of Labor and Statistics lists the median salary for fitness trainers and instructors at $40,390 per year or $19.42 per hour. However, there's a wide pay range. The least-paid ten percent of personal trainers in the United States make less than $21,110, while the highest-paid ten percent earn more than $75,400.
That pay scale range can be traced partially to the types of businesses that personal trainers work in. Those who work in civic and social organizations earn a median annual salary of $33,080, while those who work in government agencies earn around $37,440, and those in the education industry earn a median of $38,320 per year. The highest-paying industry is the fitness and recreational sports center industry, where personal trainers earn an annual median range of $42,700. In residential care facilities, they can make an average annual income of $73,280.
The location makes a difference, too. The top-paying states include New York, with an annual average of $58,680 per year, and Connecticut, where personal trainers make an annual average of $56,240 per year. The District of Columbia, Washington state, and Massachusetts also have relatively high annual salaries for personal trainers, with pay ranging from $54,260 in Massachusetts to $55,750 in the District of Columbia.
Contrast that with rural Northern New Hampshire, where personal trainers earn an average of $29,080 per year, or rural Southeast Iowa, where they earn $28,490. In the rural Piedmont area of North Carolina, personal trainers earn a low annual average salary of $24,540.
Experience matters, too. According to PayScale, a newbie personal trainer with less than four years of experience earns an average of $17.68 per hour. Personal trainers with 5-9 years of experience earn an average of $24.97 per hour, and those with 20 or more years of experience can make an average hourly wage of $44.
There are a variety of ways that personal trainers can improve their salaries. Experience seems to be key, and building a solid clientele is important, too. Since personal trainers generally work around the 9-5 schedules of their clients, they can work more hours in the evenings or on weekends. Personal trainers who work for a company such as a gym might consider opening a private business that would allow them to travel to clients' homes as well as taking gym-based clients.
They might also choose to continue their education and lateral into a career like physical therapy, which has a median annual salary of $89,990 per year.
How Do Personal Trainers Make Money?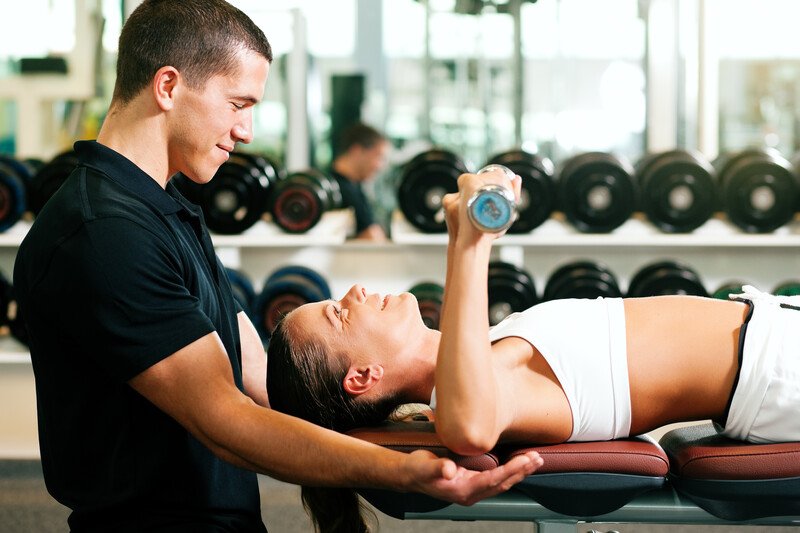 Personal trainers can work full-time or part-time. Because they work around their clients' schedules, their own schedules need to be very flexible.
A typical workday for a personal trainer can start in the early morning hours before most people head to work. The hours between 5 and 9 AM are great times to meet with clients and help them get their exercise before they head to work. Other busy times of the day include midday (over the lunch break for many clients), afternoons, and evenings after normal business hours. Some personal trainers work on the weekends, too.
During busy times, personal trainers work one-on-one with clients to help them meet their fitness goals. This can include giving them information on fitness and nutrition, helping them learn how to do exercises properly, and staying beside them to give them pep talks when the exercise sessions get tough. It can also include tasks such as keeping track of client progress and devising new workout strategies for them. Personal trainers may also teach group classes.
During quiet times in the gym, personal trainers do their own workouts to stay fit and try out new routines. They might also be involved in scheduling and marketing, particularly if they run their own business. If they own a training business, they might also be traveling to client's homes or cleaning and setting up in a private gym.
Personal trainers who work in gyms may consider joining a union to help maintain fairness in the workplace. Fitness workers in some gyms, such as Goodlife and Gold's Gym, have formed unions like Fitness Professionals Union and Fitness Alliance. These organizations help personal trainers and other fitness workers with issues such as getting paid sick leave or overtime wages.
Do Personal Trainers Have Good Job Satisfaction?
On a scale of 1 to 10, U.S. News rated recreation and fitness workers such as personal trainers with a 5.9 total score. This included a 4.3 rating for salary, 6 for the job market, 4 for future growth, 8 for stress, and 10 for work-life balance. This field was also ranked at #13 for the best social services job category and #22 for the category for the best jobs without a college degree. Flexibility was ranked as very high and was a key factor for the perfect work-life balance score.
The high job satisfaction was verified with a survey complete by Owl Guru. This survey indicated that 71% of personal trainers had high job satisfaction, and 85% of them saw their jobs as meaningful and helpful to other people. Participants in the survey indicated that the working environment is friendly, and it's great for people who like to work indoors.
It's also easy to get into, and the hours are extremely flexible, so personal trainers can usually choose their hours. There are a few tradeoffs, though. Personal trainers generally have to work evenings, early mornings, and weekends to get enough clients to pay their bills, or they may have to work part-time as a personal trainer along with a primary job.
Pros:
The flexible work hours lead to a strong work life balance.
Personal trainers have an opportunity to share their love of fitness and their collected knowledge with their clients.
Personal trainers have the opportunity to help their clients progress toward their goals, which can be deeply satisfying emotionally.
Cons:
Personal trainers working for gyms or other organizations may sometimes face unfair work situations, such as not getting paid for sick days.
Depending on the work schedule a personal trainer sets up, it might seem like the trainer is at the gym all day.
A job as a personal trainer could be boring for people who don't like routines.
What Are The First Steps To Becoming A Personal Trainer?
A career as a personal trainer doesn't require a college degree, although more and more employers are beginning to require a bachelor's degree or associate's degree in a health-related field. Many employers want to hire trainers that have at least a post-secondary certificate in the type of training they'll be providing.
Education requirements can include courses in kinesiology, nutrition, anatomy, exercise science, exercise techniques, biology, group fitness, and group education. It's also important for trainers to learn how to design safe, rewarding exercise routines tailored specifically to the clients they'll be working with. For those who intend to own a business, small business and marketing classes can be helpful, too.
Most trainers must be certified before they begin working in a gym. This could mean taking specialized classes in areas such as yoga or Pilates and getting certified in those areas.
There are many ways for personal trainers to get certified, but not all certification programs are accredited. Accredited programs are listed by The National Commission for Certifying Agencies through its parent organization, Institute for Credentialing Excellence. Browsing through the accrediting services takes searchers to a webpage where they can search for accredited services by industry. The results are listed alphabetically.
In the fitness and wellness industry, accredited programs include the Academy of Applied Personal Training Education, a New York-based course that has required participants to attend the school in the past. The company is now working on a home study course that will allow participants to join online. Likewise, the American College of Sports Medicine has certification programs for personal trainers and exercise physiologists.
Besides getting a certification, personal trainers need to get plenty of on-the-job training. This could include job shadowing a more experienced personal trainer for a while.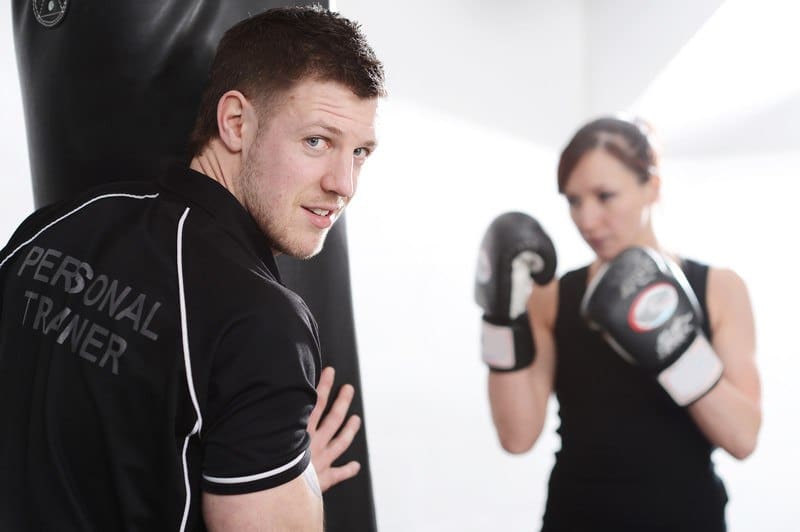 Do Personal Trainers Make Good Money?
Personal trainers have some of the most flexible careers in the United States, and they can often get into these positions without needing to get a college degree. Certification is generally required, but once a trainer is certified, he or she can start running their own business or working for a gym or other organization without too much trouble.
But do personal trainers make good money?
The answer is yes, they do. Although almost everyone would like to make more money, the median pay for personal trainers is more than $40,000 per year. The excellent flexibility in work schedules, meaningful work, and the great work-life balance make this career something to consider for job satisfaction alone, too.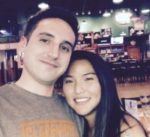 Nathaniell
What's up ladies and dudes! Great to finally meet you, and I hope you enjoyed this post. My name is Nathaniell and I'm the owner of One More Cup of Coffee. I started my first online business in 2010 promoting computer software and now I help newbies start their own businesses. Sign up for my #1 recommended training course and learn how to start your business for FREE!