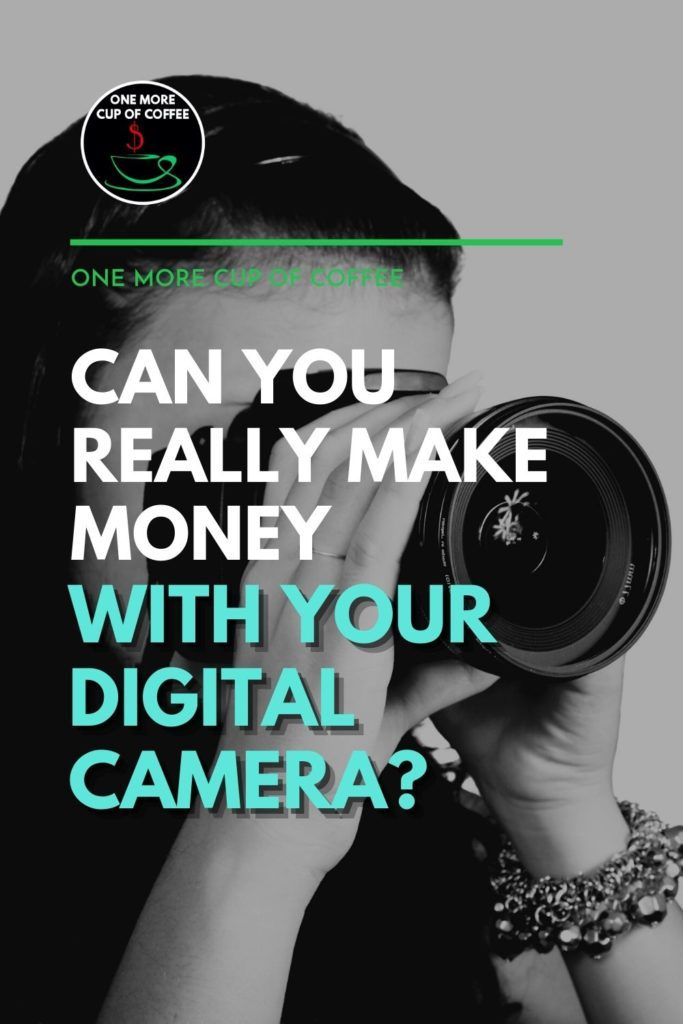 If you're a photographer at heart or even if you just happen to have a camera, trying to make money with your digital camera sounds like a great idea. Who wouldn't want to make money with their passion?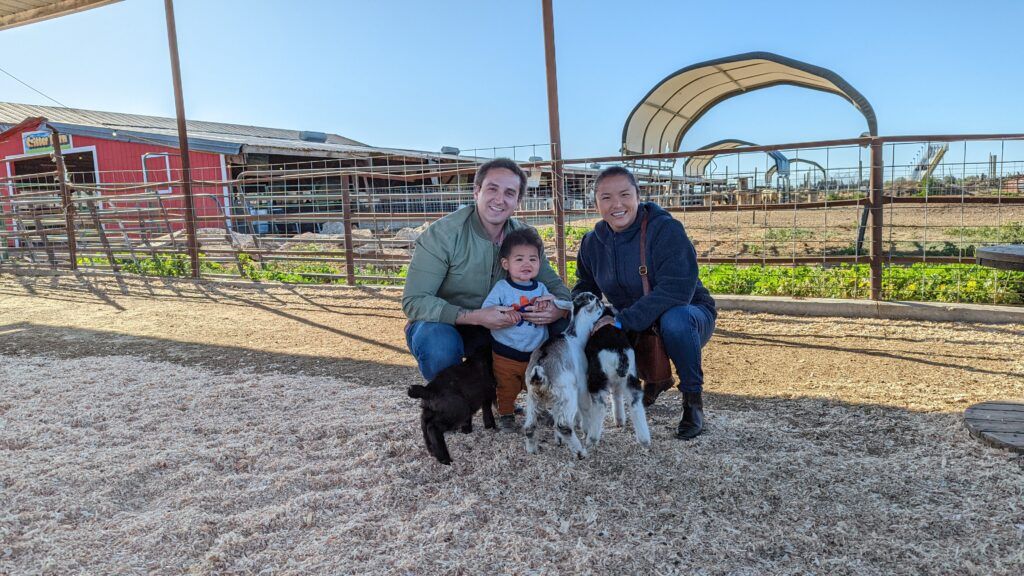 Are You Ready To Work Your Ass Off to Earn Your Lifestyle?
Are you tired of the daily grind? With a laptop and an internet connection I built a small website to generate income, and my life completely changed. Let me show you exactly how I've been doing it for more than 13 years.
Even if you're an amateur photographer with a fairly cheap camera it's still possible to take some pretty amazing photos. But, turning those images into money, well, that's a different story altogether.
How You Can Make Money With Your Digital Camera
As it turns out, there are various ways that you can earn with your digital camera. Some of them are simpler than others but may offer less income as well.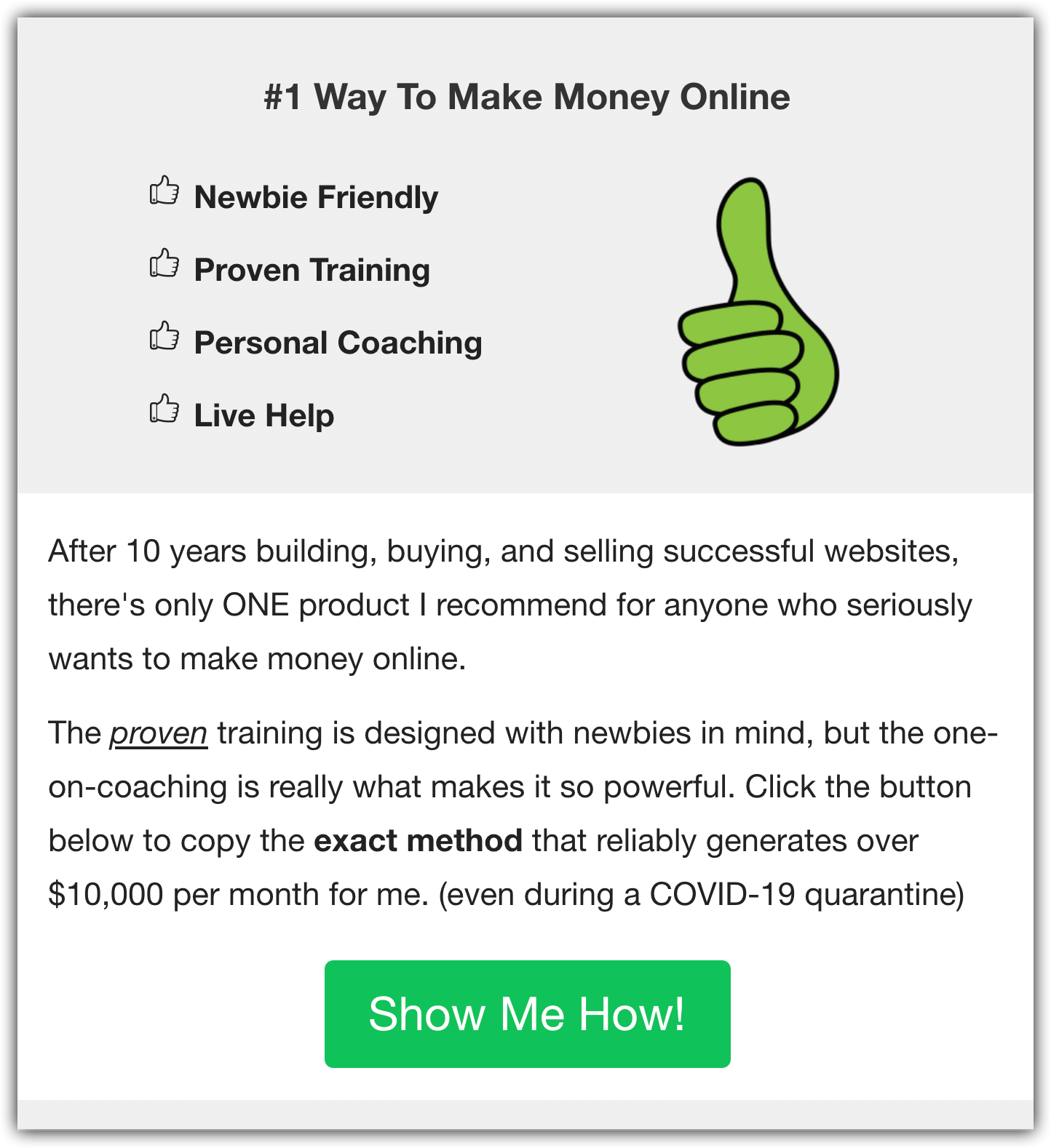 Let's take a look at some good angles…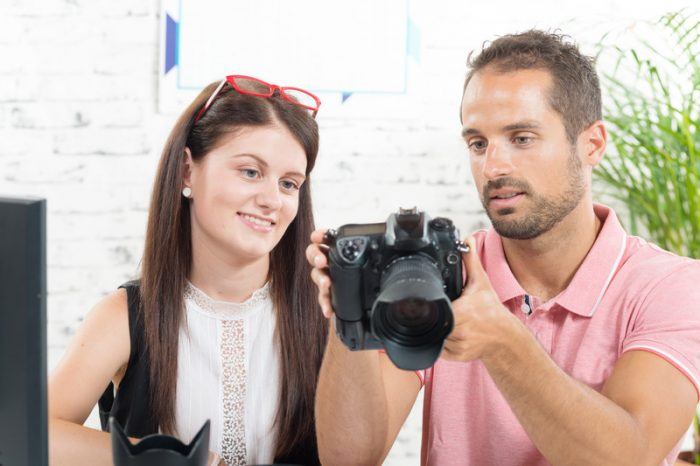 Selling Photography As A Service
Perhaps the most common way to make money with a digital camera is to be a photographer. In theory, there is a lot of money to be made here, simply because there are so many different types of events and situations where people need photographs.
But, getting there isn't as easy as you might think.
One major issue is that nowadays just about anybody can do photography to some degree or another. You just have to look at the prevalence of smartphones to see that, especially as the most recent models offer powerful cameras.
At the same time, digital cameras are also becoming less expensive, so even casual photographers like me can own a very nice DSLR camera that they barely know how to operate but can still use to pull off some decent pics.
Events like weddings may have one professional photographer but they'll also have dozens of amateur photographers. To distinguish yourself as a pro instead of an amateur with a hobby, you really need a portfolio of amazing pictures to show off.
The need for professional photography and formal photography means that there is still considerable demand for photographers. Wedding photos are one example but people also hire photographers for other events and for things like family and engagement photos. Baby photos, pregnancy photos, prom, community events, and business events are more ideas worth thinking about.
So, the demand is there, but you have to be smart in unearthing the opportunities out there.
After all, most of your clients are going to be people who are perfectly capable of taking photos for themselves. You have to be able to produce photographs that are better than the average person with a smartphone.
The right equipment in one thing, but in many cases, you'll also want to be good at reading lighting and composing scenes, as professional photography tends to rely heavily on posed photos rather than candid shots. Editing also comes into play for a finished product, so understanding how to use Photoshop or LightRoom will be useful too.
Even if you have the skills and the tools, breaking into the industry is extremely difficult. Professional photography is an incredibly competitive industry, which is why many people do it as a side project, rather than as their entire job. My girlfriend actually went to a photography school and doesn't do it full time because she simply can't find enough work.
To be successful in this field, one of the first things you need to do is plan and plan carefully. This includes thinking about how you are going to market your business, how much you are going to charge, and whether you are going to specialize in a specific area.
I keep telling her to get a website, get it listed on Google, and start advertising on Facebook. She doesn't listen to me, and that's one big reason why it's still a hobby and not a full-time business.
Creating your own website can help significantly, as this provides a place for you to highlight your best work and make yourself much more visible to the world outside of your family and friends. It's one of the most powerful ways to attract new clients.
The truth is, a lot of people want to get involved in photography but few are actually successful in the field. To be a success, you need to be both passionate and dedicated, regardless of how long it takes for your business to take off.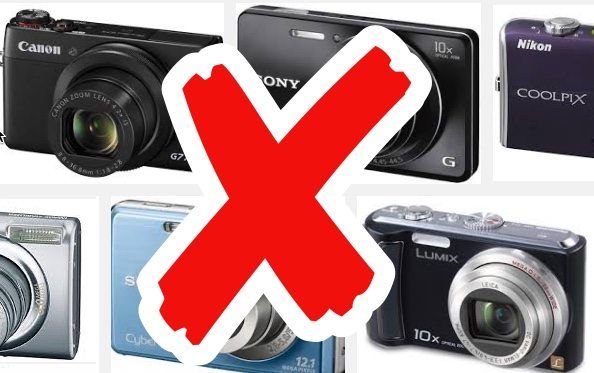 You also need to be prepared to invest money in all of the equipment you need. A tripod, a professional flash, battery packs, travel cases, backdrops, props, lenses – all those things add up. Of course, you don't need all these things. It's totally possible to make some spending money taking pictures with your digital camera at family events, but beyond that, you're going to need to be more professional.
Selling Photographs
The alternative to making money with your camera as a service is to just sell photographs as a product. When doing this, the first step to doing so is figuring out who your audience is, along with what they're likely to be interested in. You also need to look at where you're going to sell your images.
For example, some people choose to develop their own website or rely on a service that gives them a page to showcase and sell photos. These can be large or small photos that you print, frame, and send to people. Creative sites like Esty could work as well, especially if your photographs fit into that niche audience.
Keep in mind, you have the choice of whether you sell people's physical photos or whether you sell them digital versions. Selling physical versions means that you also have to deal with shipping and inventory, which can take more time, but yield higher returns.
You could actually make some pretty good money taking your photos, creating canvas prints, and selling them on Amazon.
In contrast, selling digital versions gives you more flexibility, but are generally sold for a much lower price.
In most cases, if you're selling digital images online, you're not going to be selling the photos per se. Instead, you'll be selling the right to use them. You can put in place whatever terms you want but much of the demand for photos is going to come from people who want to use them for something specific.
Digital use may include things like blogs, social media, and logos. More rights may allow them to print the photos on cups & shirts for resale.
But, selling photos in this way has its downsides. Once again, the biggest one is competition. There is no shortage of photos online, especially as users can take their own.
I take a lot of my own pictures for my websites now because buying them was just too expensive. For that matter, there are a number of amazing photography sites out there that offer up their images for free, which makes it that much harder to sell photos. (These sites make money from ads on the site).
Stock Photo Sites
And we can't forget about stock photo sites! These are actually my #1 choice for the opportunity of making money with photos online. Stock photo sites tend to be exceptionally popular online and they're often where people go to find images for their products or their websites.
Some examples are iStock Photo, Getty Images, 123rf, CanStockPhoto, Fotolia, and there are hundreds more out there.
These sites tend to have images from every topic under the sun. Members of these sites often pay for credits that let them download images, or pay a membership fee to download a certain number of images each day/month.
In most cases, the sites are constantly looking for new images to expand their database, so you can make money by submitting yours. There is a catch though, which is that you don't get paid for the photo itself. Instead, you get paid based on what the site earns from your photo.
This means that you will earn some money whenever your photograph is downloaded. So, if your photos are popular, you can make money. Plus, it's passive income! Starting will be painfully slow as you build up your portfolio, but even just a few image downloads per day can add up over time.
Earning just $10 per day from downloads is a few hundred dollars per month and that's the kind of money that pays electricity bills!
I'm excited about stock photos sites because I'm excited about passive income. It's not the fancy art images you see on Instagram, but it's a consistent way to make money.
Keep in mind though that it'll be tough to get noticed. For example, the image below is the site statistics from CanStockPhoto at the time of writing.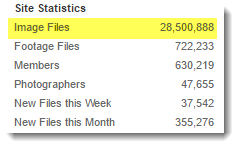 So, there are around 28.5 million images on the site right now, with more than 300,000 images submitted this month alone. That's a lot of images to compete with. This also means that there are a lot of competing pieces for most topics, even if you're looking for something fairly obscure.
In fact, if you look for something broad, like images of oceans, you may be facing hundreds of thousands of competing images.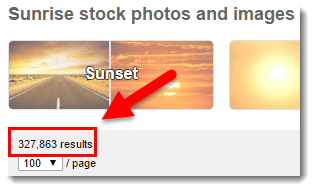 To stand the best chance, you can do some research and figure out categories that have less competition but are popular right now. Discovering niche items to photograph is vital to getting those first sales and getting inspired to submit more photos.
Using Apps
There are some apps that allow you to earn from your photographs too. Foap and MarkedShot are two examples. These both allow you to sell photos and also enter into competitions.
Another example is Snapwire. This one is pretty interesting, but the competition can be stiff.
Your Digital Camera As A Tool To Build A Business
Instead of trying to sell the actual images, your photos can help support an entirely different way of earning money. If you build a website, you can use your own photography skills to make videos, create images and logos for your website, post to social media (including Instagram and Snapchat), and otherwise grow your business.
So many websites owners are cycling through the same stock images over and over (or stealing clip art from Google), that a website with professional photography really stands out.
The type of online business I do is called affiliate marketing. It's pretty simple to learn since most of the work you do is research topics and writes content. You can even pick subjects you're knowledgable in or passionate about, including photography!
With affiliate marketing, you use a website to promote various products from other companies and you earn a commission on sales. Basically, you can promote any product or service and get paid by the company to advertise. For example, you could make a website about learning photoshop and make money selling copies of photoshop.
Or you could create a website about baby photography, and make money selling lenses, props, or babies (just kidding!).
Alternatively, you might make a site on something entirely different, like gardening, beer making, or just about anything really. You can then use your digital camera (even a smartphone would work at this point) to photograph your projects like beer brewing or your latest organic garden tutorial.
Those photos can be placed on your website or used in other promotional content.
As a photographer, you have an automatic advantage, because your images can make your site look truly amazing. You can also use your skills to show off products and topics in the best possible light. This can even help you save money, as you don't have to rely on stock photography.
Affiliate marketing is a popular model and it is also a powerful one for making money online. However, there's a lot of false information about there, including sensational advertising about how you can get rich quick doing it.
Yes, you can earn very good money with this type of online business, but it takes time and dedication to build your business just like any other.
Make Money With Your Digital Camera
There are thousands of different side hustles you could do to earn some extra money on the side, and which one "clicks" for you depends on your personality and goals. However, there's one side hustle that makes an insane amount of money and works for anyone.
Starting an affiliate website is an incredible way to earn extra money because you can do it from your home on a laptop, and work on your business in the evenings and on weekends. The income potential is huge, and it's easy to scale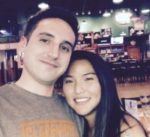 Nathaniell
What's up ladies and dudes! Great to finally meet you, and I hope you enjoyed this post. My name is Nathaniell and I'm the owner of One More Cup of Coffee. I started my first online business in 2010 promoting computer software and now I help newbies start their own businesses. Sign up for my #1 recommended training course and learn how to start your business for FREE!