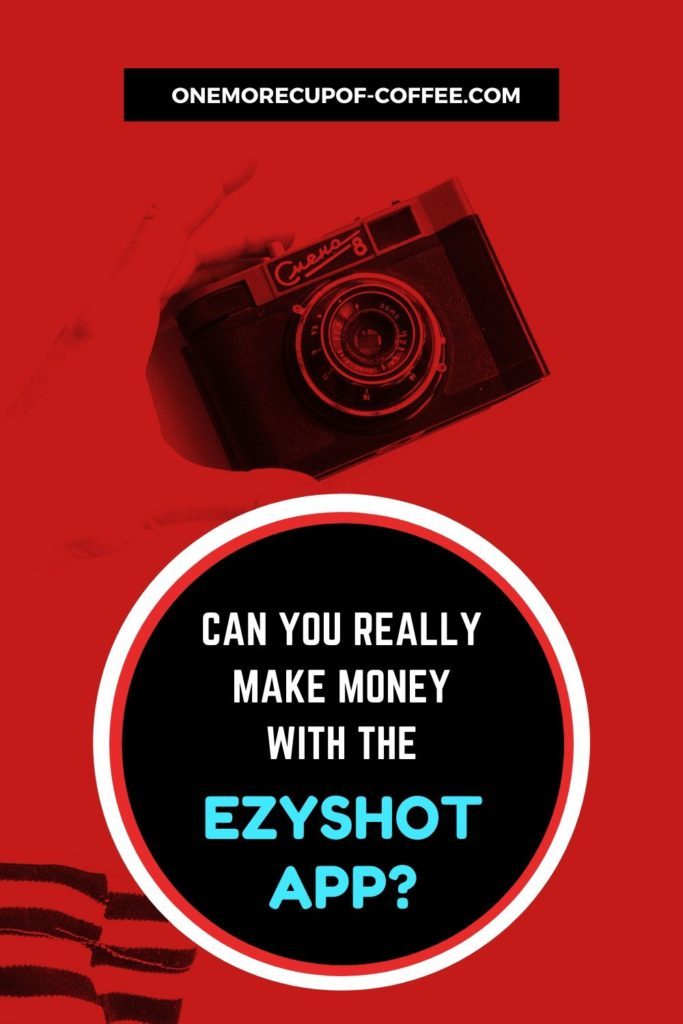 This app, created by Ezy Planet LTD, is available as a free download for Android phones on the Google Play Store. It has been hailed by some as a money-making tool for the right types of users… but can you really make money with the EzyShot app?
The Google Play Store says this about it…
"EzyShot – Turn your images into cash and get premium content from social artists."
Making Money With The EzyShot App
The app sounds easy enough, but does it work?
We decided to download the app and run a test… and here is what we found.
The Basics: A Closer Look at EzyShot
EzyShot hasn't had as many downloads as some apps that we've looked at. They have the 10 Thousand sticker from Google Play, have 114 reviews, and boast a 3.4 star rating.
A lot of their reviews are 5 star reviews… but they also have a LOT of 1 star reviews as well.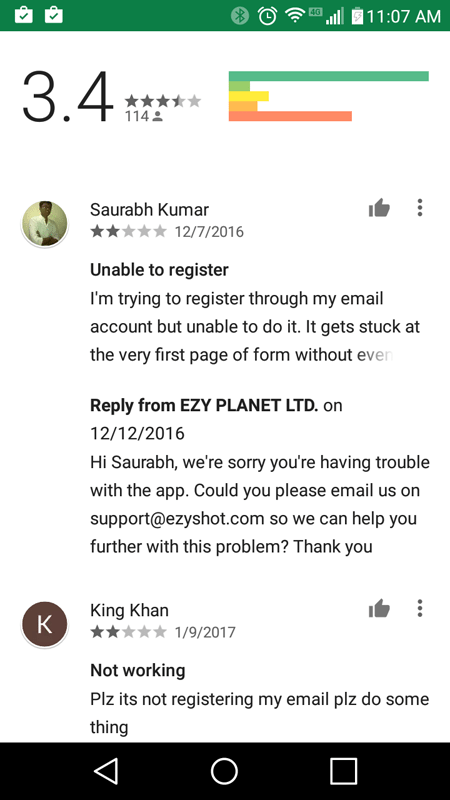 Upon opening the app, I was greeted by this picture.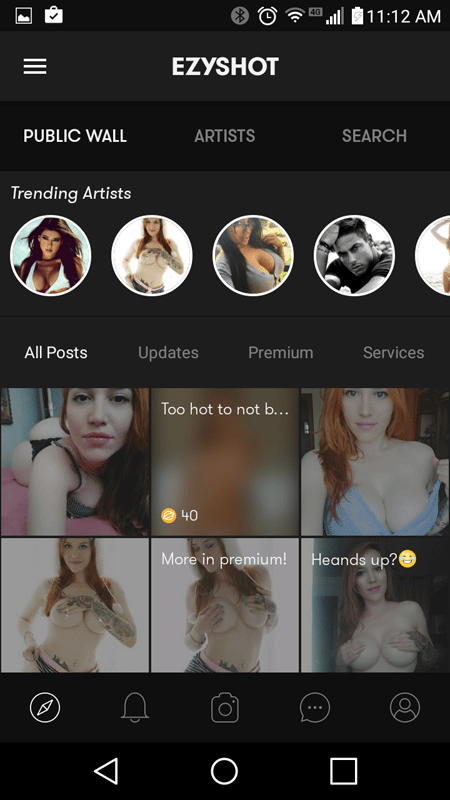 Alright… at this point, I will say that I was legitimately surprised by what I found. I was expecting stock photography, to be honest—but what I found almost seemed more like an adult side hustle (it was mostly sexy stuff) in nature.
But, admittedly, this was just the first page—so I decided to take a look around to see what I could find.
EzyShot: Getting Registered
I had barely been on the app for a minute before this popped up…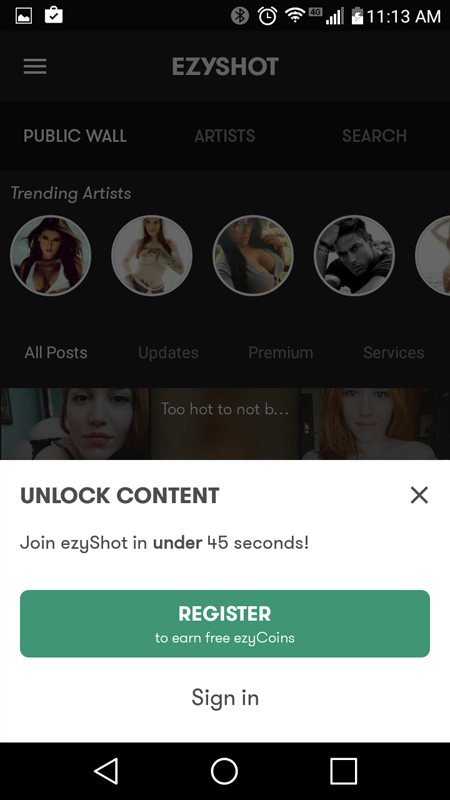 It said 'Register to earn free ezyCoins,' which sounded a lot like what I was looking for! So I clicked on it.
Next I came to an age disclaimer. I was not surprised by this. Any time you are dealing with photography, this is a thing that they have to do. I clicked on it and moved on.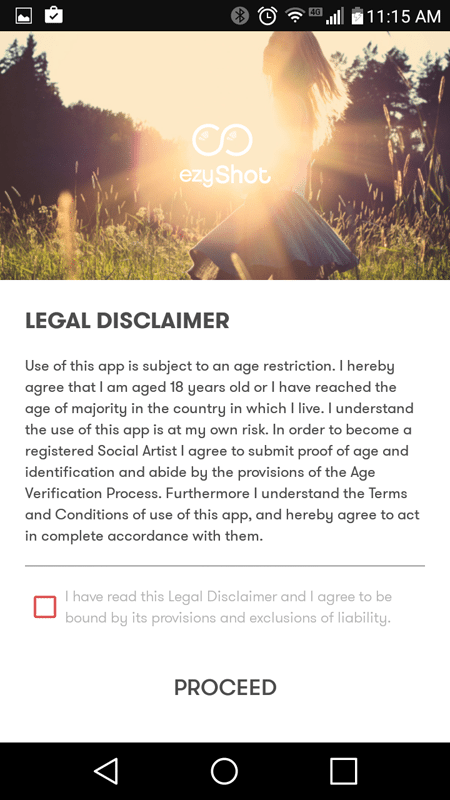 This brought me to the registration screen. It looked like this…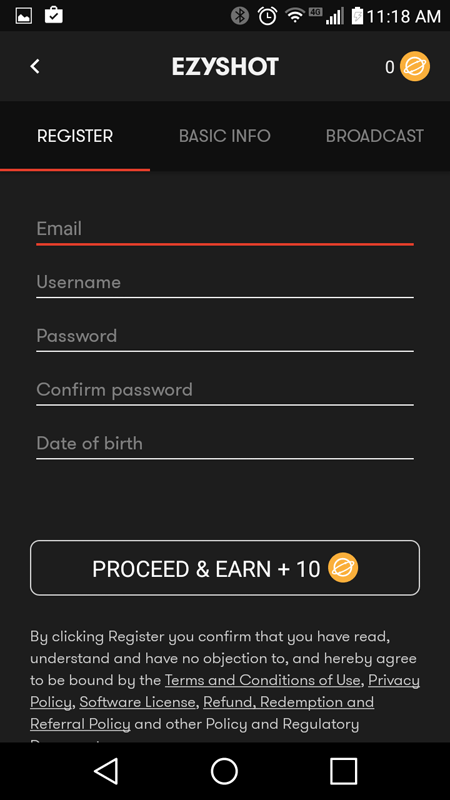 I had to do a lot of different things on this screen. I had to enter my email address, make a username, create a password, upload 3 photos to go on my profile, and write a short little blurb about myself.
I also had to type in an email verification code that was sent to my email address.
But once all of this was done, I found myself back to the original screen and ready to look around.
How EzyShot Works
First of all, I started browsing through the various different pages. There was a PUBLIC WALL page, as well as a page for ARTISTS, and a search function. I clicked on the ARTISTS section, and came up with nearly endless profiles for models.
It seems that this app is very popular with models who are looking to sell photography of themselves—which is perhaps something that I was not expecting.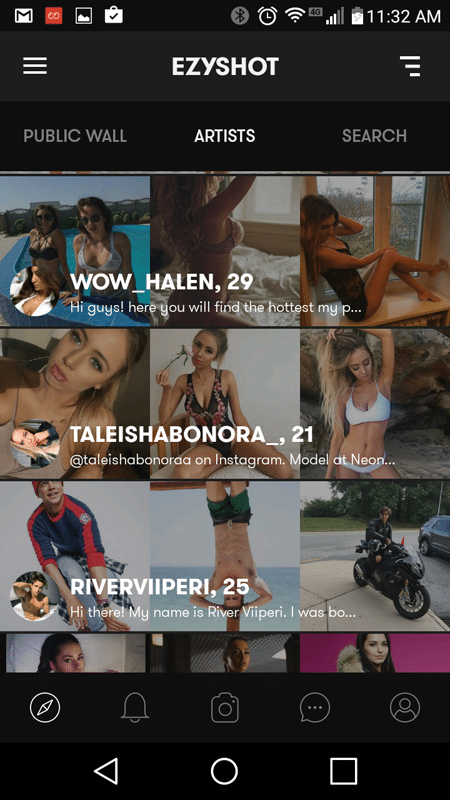 I clicked on one, just to see what the profiles looked like. Here's the one I looked at….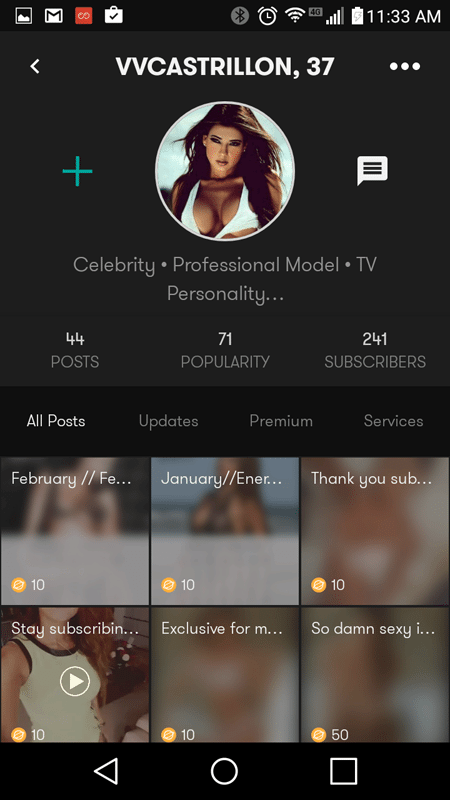 This seemed to be a very popular profile, from the looks of it. It had a lot of popularity (which is like a measure of how popular or highly-rated the channel is). I was surprised by the number of blurred out images there were. There were usually captions on the blurred-out pictures that said something to the effect of 'too hot not to blur,' with little winky faces and other fun, flirty emoticon-like gestures.
I quickly realized that subscribing to the artist profiles was what got you access to these 'blurred out' pictures. The profile I happened to click on was a 10 coin per month profile, so it would cost me a total of 10 coins to subscribe… and in doing so, I would gain access to these blurred-out sexy pics!
There were also some pics that were 'premium,' and required you to spend more on top of the subscription cost to see. These tended to cost around 50 coins.
There were also some videos that subscribers could watch as well, and the profiles had a 'special services' section where the model would basically take orders for custom content for a specific number of coins.
So, at this point, I was beginning to see how this app could earn you some money… and I decided to look more into the content-creation part to see how that worked.
Using EzyShot To Earn Money
I began to dig into the profile-side of the app, which was where I learned that the 'models' who used the app were called 'Social Artists.' Apparently, there are two types of users on EzyShot—the Social Models who use the app to sell content, and those who view the content, pay the models who take their fancy, and interact with them online.
Anyone can start using EzyShot this way. There is even a camera built right into the app that you can use to take pictures and videos, and you can customize your profile to make it your own and appeal to the type of crowd that you might want to attract.
At this point though, I will just say that this is more like an adult-content app and much less like a stock photography app. There is a lot of excellent photography on it, and it is all very tastefully worded, but it seems that the obvious trend is for the models to cater to a more erotic-minded audience.
The idea reminds me a little of an adult premium Snapchat channel, although EzyShot is more obscure than Snapchat.
You can even message the models and interact with them to get exclusive content, shot just for you in the style that you want (some of them seem to offer this, anyway). One model offers to Skype Chat for 500 coins, as an example of another type of special service.
It seems that the models on this app use its simple, attractive, and user-friendly interface as a basis for monetizing their social following. But make no mistake—the monetization seems to be based on the erotic appeal of the models, though I am sure that there is a lot more than just 'eye candy' at work here.
There are also models that don't appeal to the erotic nature of the more popular profiles, but these don't seem to gain as much traction.
The social aspect of this app seems very important. The experience that EzyShot offers is much different from the experience of just viewing videos and images online. You get to interact with the models, and develop a social-media type relationship with them—not so unlike the type of relationship you would develop with a friend over Facebook.
So EzyShot offers users a different sort of medium for adult-oriented content. There seems to be more social interaction than usual—which is probably what gives it its unique appeal.
As far as being a model and making money on this site, there is no doubt that it could be done. EzyCoins can either be earned through the site (when users subscribe to your channel or purchase your content), or bought with cash. Coin packages range from 50 coins for $4.99, to 1,000 coins for $99.99. So the more you buy, the better the value.
Cashing In Your EzyCoins
Cashing in your EzyCoins is pretty easy. Basically, every time you get paid with coins by a user, half is taken by the app and you get half for you. Every 10 EzyCoins has a monetary worth of approximately $0.40USD. This money can be transferred from your profile account to your bank account or PayPal with relative ease.
In other words, if you earn 100,000 EzyCoins, you could transfer them to your bank account for roughly $4,000USD.
Just to give you an example of what some people are making on this app, I did some math on one of the profiles that I looked at. This particular profile had 170 subscribers. If each one of those subscribers was paying 10 coins per month, then this model was earning (at least) 1,700 coins per month.
When you reduce this down to US Dollars, you get a figure of somewhere close to $6.8 on a monthly basis.
Granted, this doesn't seem like much. But if you were to throw in some special services and the like, it could add up. Plus, there are not that many people on the app right now. If it were to gain more traction, this number could increase.
Is Earning Money On EzyShot Worth It?
Of all of the possible money-making apps that I've looked at, this app probably offers the most potential to earn real long-term income… though the app would need more users to make it extremely viable as anything more than something to do on the side.
Beyond this, the only problem with it is that it seems like it would be challenging, mostly due to the amount of competition.
This app doesn't seem like it was designed to be so adult (or erotic) oriented. But it does seem like many of the most popular accounts focus on that direction for their content—so it seems understandable that there is perhaps a bigger market for this kind of content on EzyShot than there is for any other type of content.
I'm going to say it straightforward—the models on this app are gorgeous. There are more female models (that I can see) than males, but the males are also extremely attractive. And they also seem to have their profiles very well built, and very adequately managed. They upload content regularly, and are very popular because of it.
The quality of the content also seems very well-done.
I feel that it would be totally possible for someone to earn money on EzyShot, but it would take some practice, some dedication, and some perseverance. This is not a get rich quick app. This app would take a while to get used to, and building a following would take time.
The model would also likely need to attract followers from other mediums (Twitter, Facebook, Instagram, etc.) to make it more viable, as the user base just doesn't seem large enough yet to sustain serious income.
You would also need to tap into something unique to stand out—as it could be very easy to get 'lost in the crowd' on a platform like this.
But—for those with a flair for photography, a unique look, and a winning online personality, this app could literally be a gold-mine.
It's not for everyone. I probably wouldn't use it, just because I am not really the 'model' type. But if I were, I would definitely consider using this app, no questions asked!
It's clean, professional, well-done, intuitive, boasts an amazing user interface, and seems incredibly easy to operate and manage. It is extremely well-put-together, and does its job well!
Our Final Thoughts on EzyShot
Should you download it onto your phone?
The EzyShot App Review
Honestly, there are tons of various apps that claim to help you "make money", but really there are two facts to consider. 1) Most of them don't actually work. 2) If you can make money, it's not going be very much. If I'm going to spend any amount of time working online, I want to be working for myself by building my own profitable website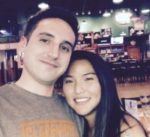 Nathaniell
What's up ladies and dudes! Great to finally meet you, and I hope you enjoyed this post. My name is Nathaniell and I'm the owner of One More Cup of Coffee. I started my first online business in 2010 promoting computer software and now I help newbies start their own businesses. Sign up for my #1 recommended training course and learn how to start your business for FREE!