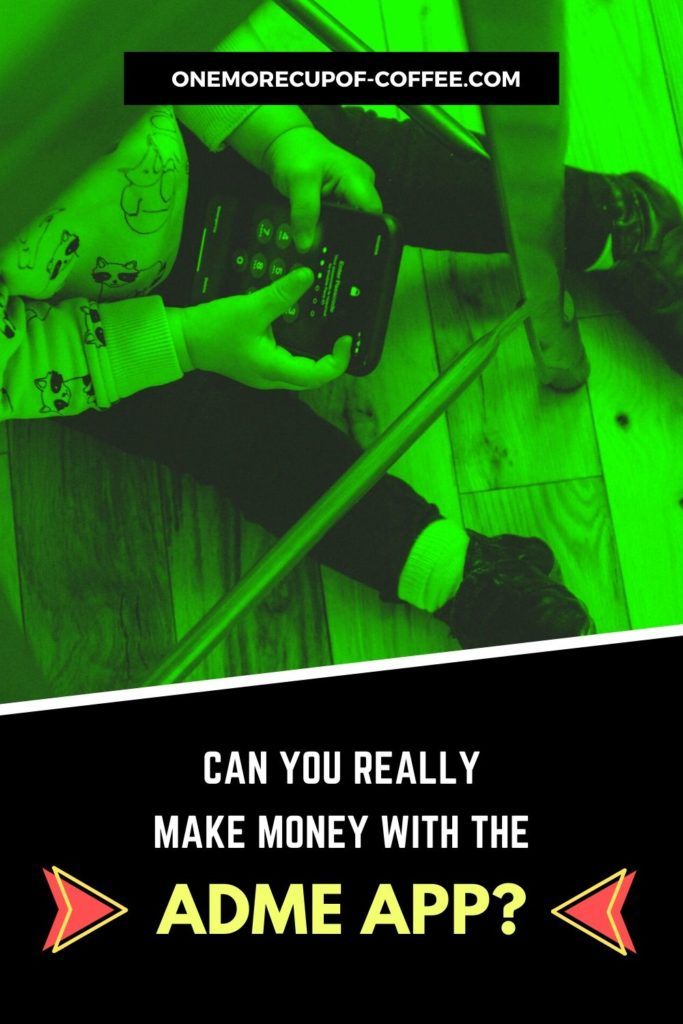 This app claims to give you 'the most cash rewards' just for using your phone like you normally do. But can you really make money with the Adme app?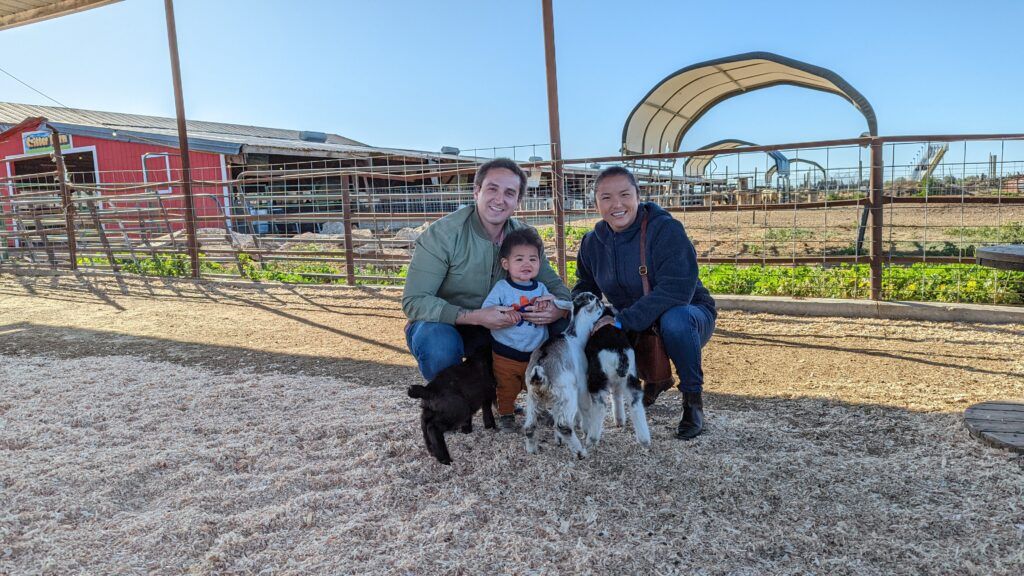 Are You Ready To Work Your Ass Off to Earn Your Lifestyle?
Are you tired of the daily grind? With a laptop and an internet connection I built a small website to generate income, and my life completely changed. Let me show you exactly how I've been doing it for more than 13 years.
This is what I was determined to find out as I downloaded it and tried it for myself.
Making Money With The Adme App
Before we get into the app itself, let's talk a little bit about the underlying idea.
I found this app as I was searching for better screen lock apps than I had previously used (other ones that I've found have included Fronto, Unlock & Win and SlideJoy). I actually like the idea of screen lock apps, for two reasons.
First of all, I need to unlock my phone anyway—so why not get paid for it? And secondly, because they tend to be really non-invasive and non-time-consuming—both of which are aspects about them that I like (the good ones are, anyway… the bad ones are time-consuming enough to make them a pain).
But… they also usually come with a downside. I haven't really found many good lock screen apps as of yet that paid enough to make me feel like they were worth keeping on my phone—so I was hoping that Adme would break the streak.
As I started looking at it, I will admit that I was impressed by its basic stats.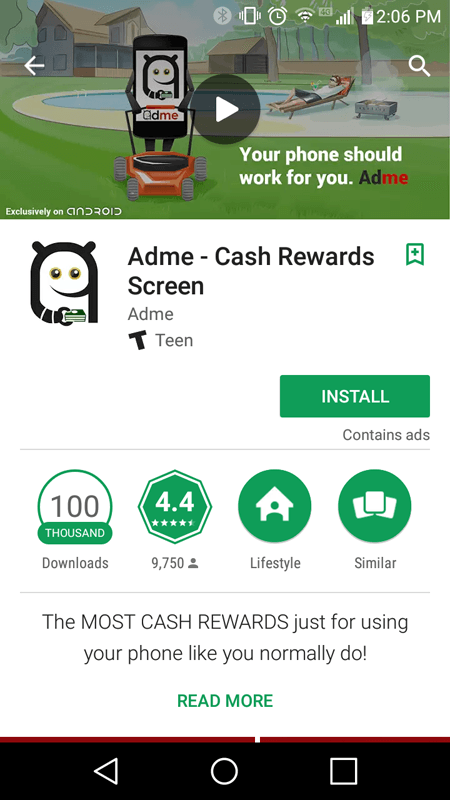 It has over 100,000 downloads, a 4.4 star rating, and has been reviewed by close to 10,000 people.
So far, so good. I always feel better about apps that have more downloads, and a 4.4 star rating is certainly nothing to scoff at.
But would it prove to be good enough to meet my especially picky standards?
Only trying it out would allow me to figure this out for sure. Here is what I found.
Opening Up The Adme App For The First Time
First of all, let me just say this. I review a lot of apps. And before I could even install this app on my phone, I had to delete two other apps and clear the cache on a third. My phone does not have an unlimited supply of storage space—which is why I can only afford to keep the very best apps installed on it.
So yeah… there are a lot of mediocre apps out there that, in theory, could earn you some extra cash—but are they worth keeping on your phone when there are better apps out there?
That is the big question, and that is why I try not to leave apps on my phone unless they are truly going to help me with my extra-cash goals.
Anyway, with that being said, here is what I found when I opened up the app for the very first time.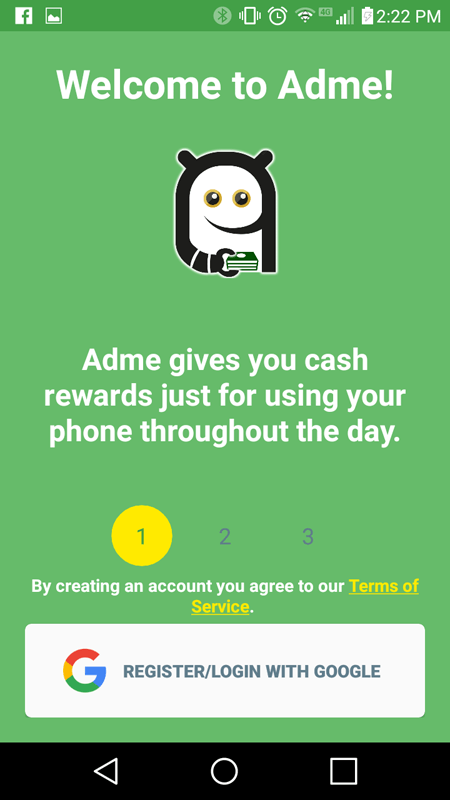 This was the first in a series of screens that gave me a basic rundown of the app. Here is what I learned altogether from these screens…
Adme gives you cash rewards just for using your phone throughout the day
The lock screen on your phone will show you trending content
You can either check out this content or unlock your screen to become eligible to earn rewards
And, that is basically it. So, to get started, I registered with my Google account. This was a simple process and brought me to this screen.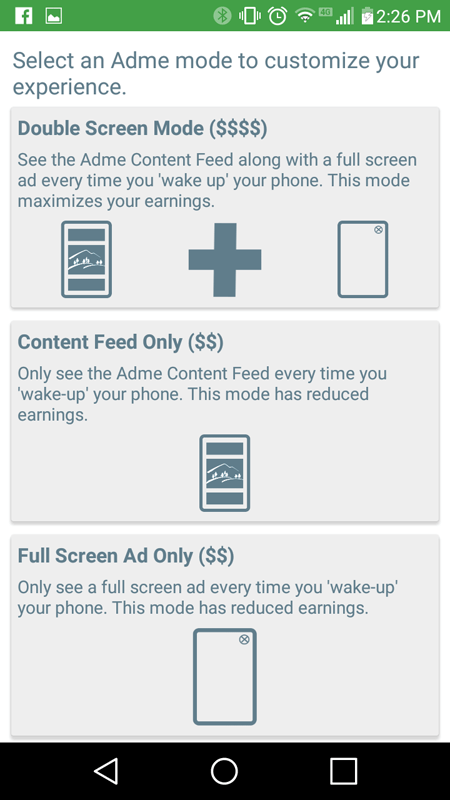 Now, this was something that I had not really ever seen before. This was a screen asking me to customize my Adme experience, which basically meant that it was going to let me choose the type of lock screen that I wanted to use.
As you can see, there are three basic types… with the top one being the one that gives you the most money.
So I decided to use the top one.
Then I closed out my phone and attempted to re-awaken it, so that I could see what the lock screen looked like. Here is what I found.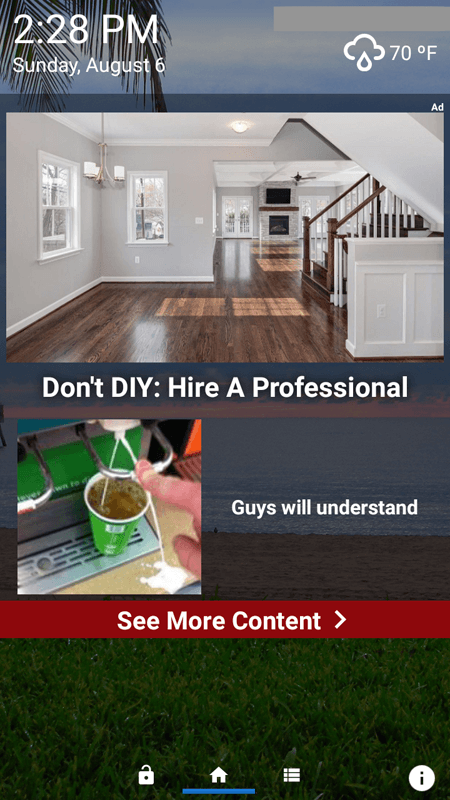 Alright, so this was pretty simple. Just like you would think from seeing it, you slide it over to unlock it.
After I unlocked it, though, I was taken to a full-screen ad that pretty much wanted me to download an app. I just exited out of it, and that was that. My phone was unlocked.
How Does The Adme App Perform Technically?
Based on my experience using the app for a little while after downloading it, I was quickly (and happily) surprised to find that it functioned rather well.
Unlocking the screen and exiting out of the ads that popped up took no more than a second or two longer than it usually took to unlock my phone—and this was something that I was really happy about.
The app also responded quickly when I pressed buttons, changed screens, etc. This was certainly an upside, as apps like this that don't respond quickly can become quite an annoyance!
But what about the money? I hate to be 'that guy,' but part of the entire reason for downloading apps like this is for the extra cash that you can make for using it—so after using the app for about two hours, I wanted to see how much cash I could generate.
How Much Extra Money Can You Make With The Adme App
To figure this out, I simply opened up the app after using it for a couple of hours, and checked my balance. Here is what I found.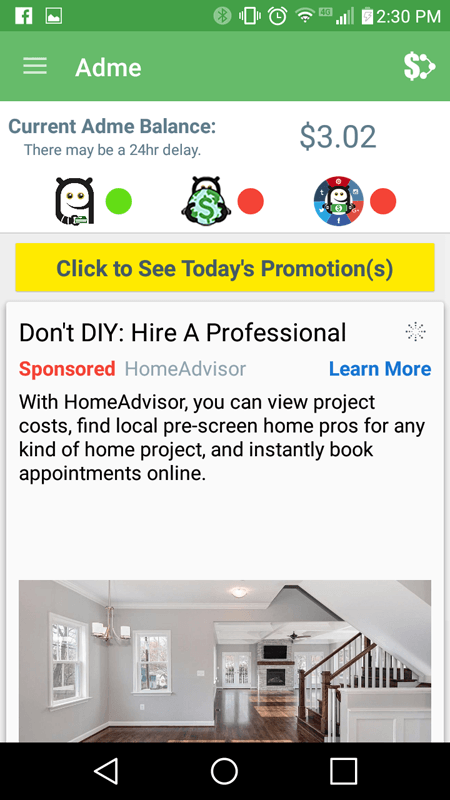 This is the main hub of the app. It's the screen you see when you first open it up. As you can see, I had $3.04 in my balance. I go the $3 for signing up for the app, and the extra $0.04 is what I made opening up my phone over the course of about two hours.
Ok. Right away, I noticed two things. First, I noticed that you can also two other partner apps to make the Adme app more profitable.
You can install an Adme app called 'Adme Browser' to make money for browsing the internet, and another app called 'Adme Social,' which gives you money for using your favorite social networks.
I feel like this app could be a lot more lucrative if you used all three of these together. But as it was, it certainly didn't seem to do a lot in terms of earning extra cash.
I mean, at this rate, I would stand to earn no more than about $0.20 per day… and honestly I probably wouldn't even earn that. I am not completely sure what I could also earn if I downloaded the other two Adme apps, but I also had a concern about this.
Even if they tripled my income, I would be earning a little more than half a dollar per day—but at the cost of having not one, but THREE different apps installed on my phone.
That just doesn't seem very lucrative to me.
At this rate, I could expect to earn somewhere close to $4 a week, if that… Probably not that much.
That's $20 a month.
Ok, so if the apps, all together, actually made that much, I could see that potentially working for some people. I could even possibly get into that. I am not sure if the other apps have ads that you need to cycle through as well… but if they did, that would also take away from their appeal for me.
But, coming back to the Adme App, I felt that I had learned enough about it to formulate my final opinion. Here it is.
My Personal Opinion Of The Adme App
This was a pretty simple-to-use, no nonsense app, to be quite honest. But… it did have some downsides. Here are the pros and cons, as I saw them through my test.
Technically, the app performs rather well, which is important for an app in this category. It looks good, and the ads are tactfully done. Some of them will not give you the option to exit out of them until they have been in the screen for a few seconds… which is certainly a bit frustrating.
But what was maybe the most frustrating thing about this app was the amount of money that it paid out.
I didn't really earn much to speak of after using it for a few hours. Granted, I didn't open and close my phone screen constantly—but I did use it as often as I normally do. And the app only earned me a few cents—which really isn't enough to justify leaving it on my device.
Perhaps if I were to download the social and browser apps as well, it would be better—but at this point, I was just almost not even interested in trying these out. The monetary payoff was simply too low.
Sorry Adme. I had high hopes for you, but if I am going to use my phone to earn extra cash, I feel that I could do it in ways that will simply earn me more cash in a shorter time-frame—and that is what I would need to make it worth my time.
Our Final Thoughts About The Adme App
Should you download it and use it on your phone?
The Adme App Review
Honestly, there are tons of various apps that claim to help you "make money", but really there are two facts to consider. 1) Most of them don't actually work. 2) If you can make money, it's not going be very much. If I'm going to spend any amount of time working online, I want to be working for myself by building my own profitable website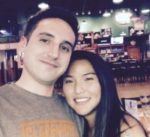 Nathaniell
What's up ladies and dudes! Great to finally meet you, and I hope you enjoyed this post. My name is Nathaniell and I'm the owner of One More Cup of Coffee. I started my first online business in 2010 promoting computer software and now I help newbies start their own businesses. Sign up for my #1 recommended training course and learn how to start your business for FREE!