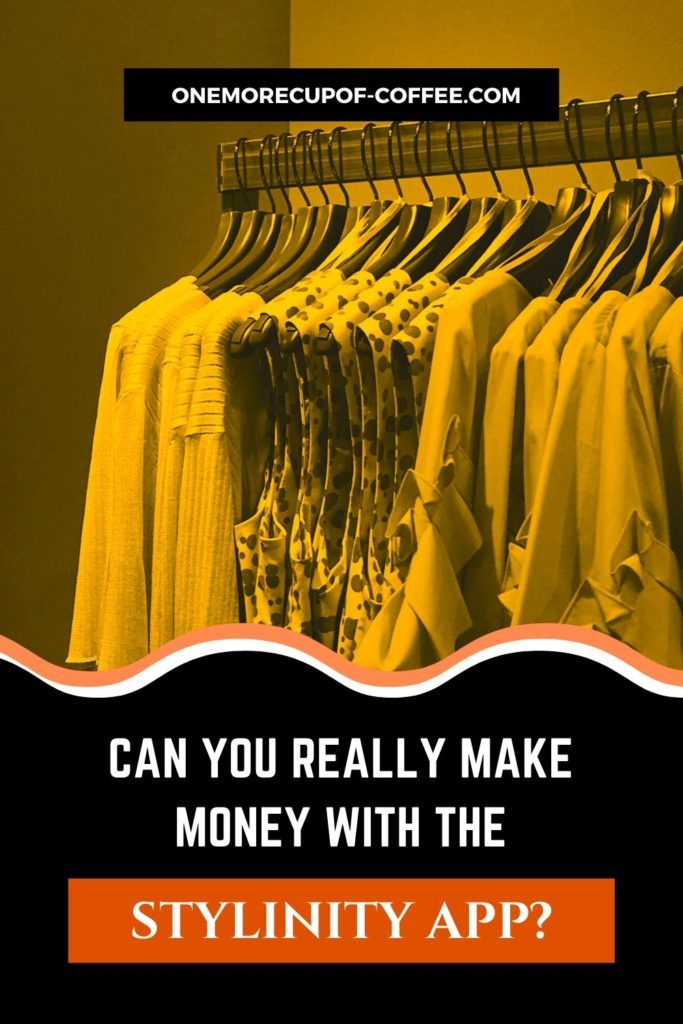 I love to earn extra cash—but would you also believe that I like to look good while I'm doing it? It's true, and this app actually may help me to accomplish both at the same time! But can you really make money with the Stylinity App?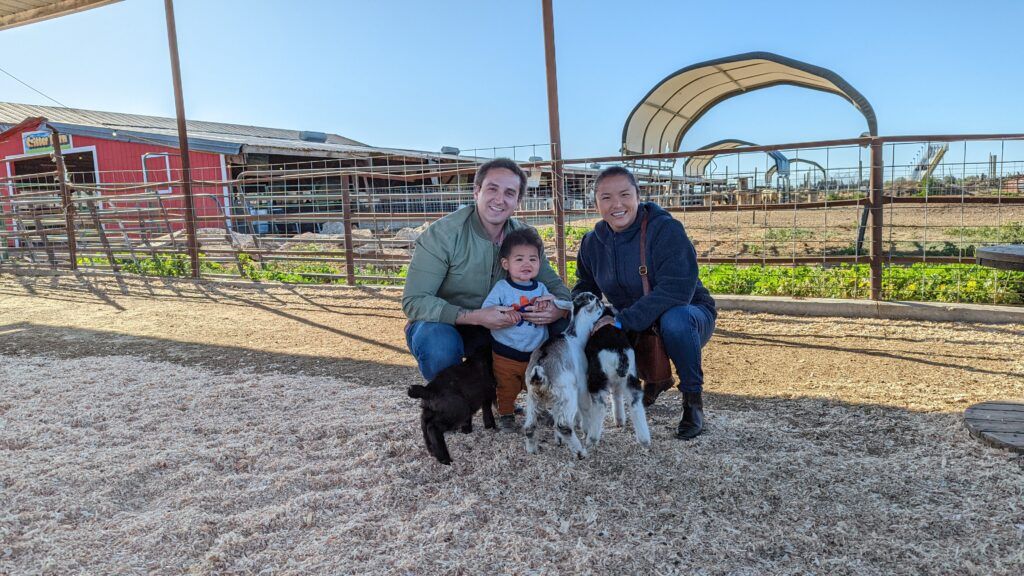 Are You Ready To Work Your Ass Off to Earn Your Lifestyle?
Are you tired of the daily grind? With a laptop and an internet connection I built a small website to generate income, and my life completely changed. Let me show you exactly how I've been doing it for more than 13 years.
This is a question that was burning a hole in my mind (and my pockets)—so I couldn't help but to download and try it for myself.
Here is what I found out.
Making Money With The Stylinity App
The first step in the process was to take a close look at the app itself.
Getting Started: What Is Stylinity?
Stylinity is an app that is said to help you 'share your unique style' and 'earn rewards when people shop your look.'
It has over 1,000 downloads, and a Google Play Rating of 3.4 stars.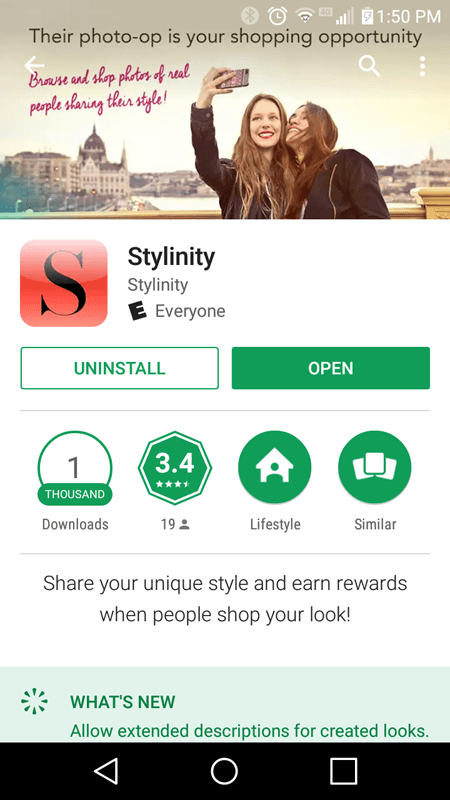 I will say, though, that I tend to find that I am much less likely to give apps with a rating of less than 3.5 stars a good review, because there is usually a reason for why they have a lower rating.
But, I have been surprised before. So I wasn't about to write off Stylinity for a lower rating quite yet, especially since 3.4 is pretty darn close to 3.5.
But, I will admit that I was still a bit mystified about how you actually earn money with (or even use) this app, so I did a quick read-though of the Read More section to find some more information before delving into it. Here is what I found.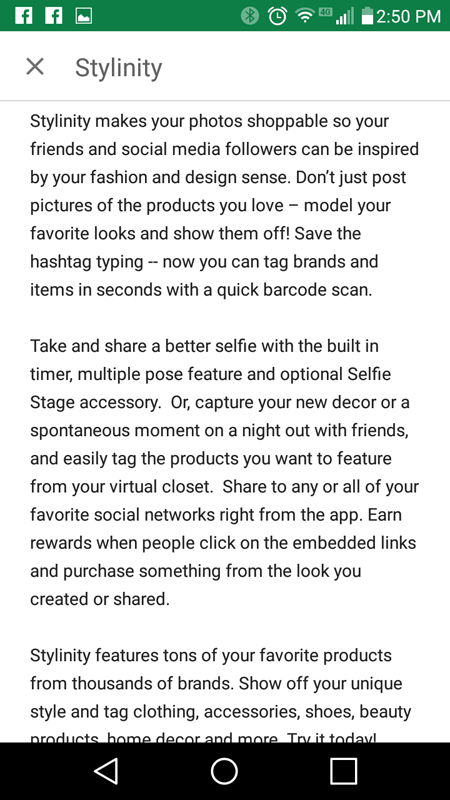 Ok, this definitely gave me some more information. This quote especially helped me to understand what this app was intended for.
"Earn rewards when people click on the embedded links and purchase something from the look you created or shared."
In a sense, this is kind of like a modeling app that you can use to earn real rewards, because you are technically 'modeling' a certain product in the hope that you will earn commissions based on purchases people might make through your listings.
I liked this idea, actually. It is very unique, and I am pretty sure that I've never come across an app that has taken this approach to selling products before. It could be appealing to anyone who likes the idea of being an Instagram model.
But the question remained… does it work?
Could I actually earn any real cash using the app?
Here is what I learned as I continued my research.
Opening Up The Stylinity App And Getting Started
Opening up the app brought me to this page—which seemed to be the 'main hub' of the app.
Here, I could scroll down to browse through all kinds of different looks uploaded by users. When I clicked on one of the looks, I was taken to a screen where I could literally purchase some of the different parts of the outfit worn by the model.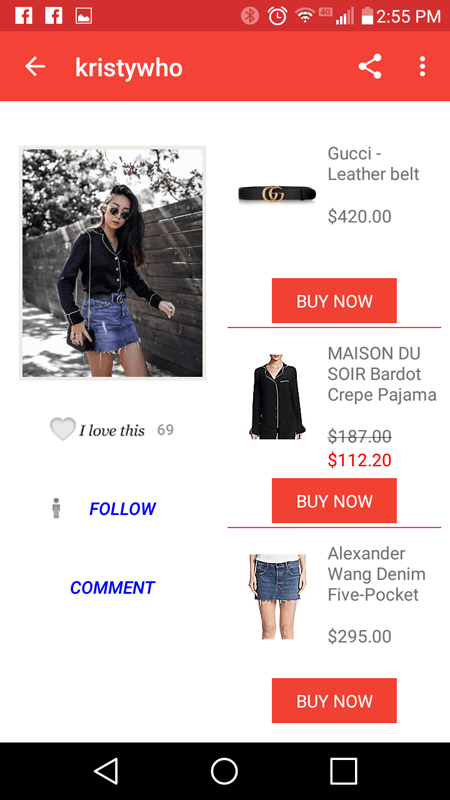 This was a pretty cool element to the app. I could already see how people looking for new fashion ideas could be drawn to this. A lot of these models were taking looks and really tweaking them to get something unique—and then, they made it easy to buy the products by having the links to them posted in the listing.
So, from a buyer's standpoint, this app is pretty awesome.
But what about from the perspective of the seller?
That's what I wanted to look into next.
Becoming A Seller On Stylinity
Alright—I quickly realized that becoming a seller (or, a model, I should say) is a bit more complicated on this app than you may think. At first, you won't see any options to post anything. I looked all over the app, and was even beginning to think that you would need to use the app website to get started.
But I had overlooked the fact that you have to create a login to get started on that side of things… so I did that next. I logged in using my Facebook, and bam—the dropdown menu in the upper left part of the screen suddenly had an entire new section to choose from.
And one of these options was labeled as 'Share A Look.'
So I clicked on that next, and it took me to this screen.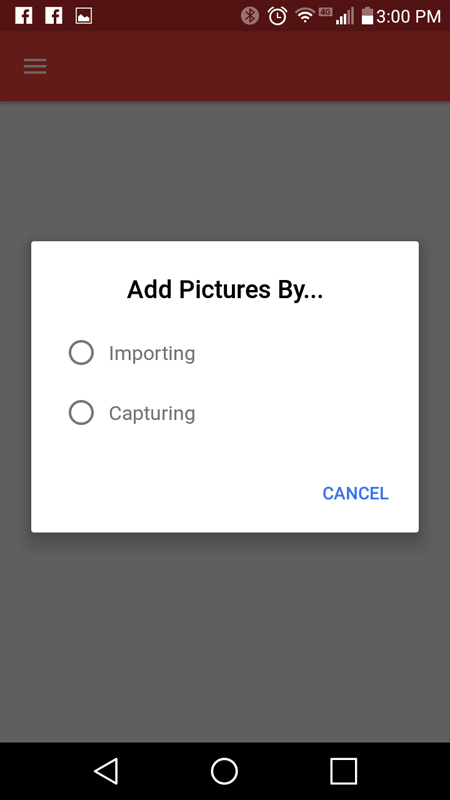 Here, it was asking me if I wanted to import pictures or capture them with my phone—which is very cool. This means that I could use my professional camera to take photos, put them on my phone, and upload them that way—or, that I could use the on-board camera to capture photos with my phone.
I decided to choose to capture at the moment, because I wanted to see what the on-board camera was like. So that's what I did next.
This is what I saw.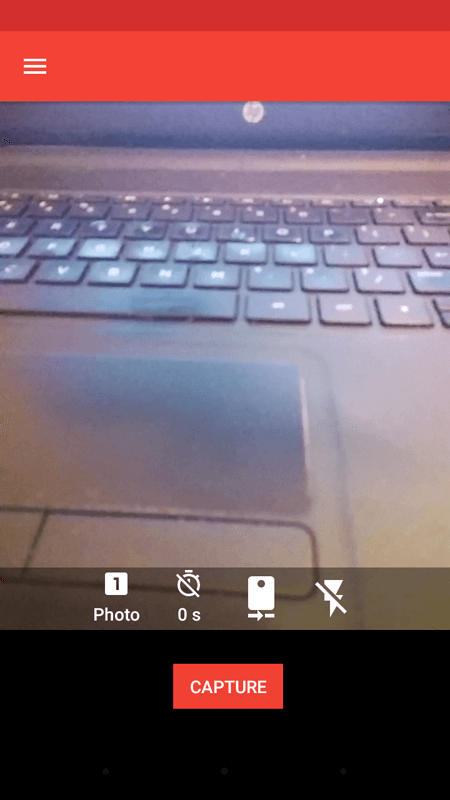 This is what the on-board camera looked like, and I must say that I was impressed with it. There was a spot where you could choose how many photos you wanted to take, a spot where you could set a timer, a spot where you could choose which camera on your phone you wanted to use, and also a spot where you could turn the flash on or off.
Next, you need to fill out basic information about the product. You can do this by scanning the barcode of the product you wish to sell, by typing in a URL and linking the product to your page, etc.
So, creating a listing does take a little bit of work—especially in the sense that you would want to get some good pictures.
This is where the app begins to take a bit of a downward turn in some ways. In a very real sense, you are limited in what you can earn to how well you can manage to get quality photographs of yourself wearing the items you wish to make a commission on in your listings.
If your phone does not have a good camera, or you are not very good at modeling or taking pictures, then you may find this app frustrating.
Another thing that I noticed about this app is that it doesn't seem to have a super-extensive user base. That is another pretty obvious problem that could trip you up. I mean, to date, the app has been downloaded over 1,000 times—but how many of those people are actively buying stuff through the app?
If the app had been downloaded a million times, that would be another thing altogether—but this is certainly something that one needs to take into account.
Of course, the amount of money that you could make is directly related to how many sales you can make. You are actually awarded in 'points' at first, but you can turn these into cash and withdraw that… but the process is admittedly a bit complicated.
This, in my opinion, takes away from the 'user-friendliness' of the app a little bit, at least from my point of view.
There are a lot of good and bad things about this app that I can already see, and at this point, I had reached a point in my research where I felt like I was pretty sure about what I personally thought about it.
My Personal Thoughts On Using The Stylinity App
There are definitely a few pros and cons that I noticed right away from trying out the Stylinity App. First, let's talk about the upsides.
For one, I really liked the idea. This app actually gives models and people who enjoy shopping for designer clothes a cool way to buy new clothes, browse for new looks, and earn commissions on items that they wish to endorse.
I feel like this app has a ton of potential. It works rather well, and aside from a bit of tediousness getting started, it performed impressively.
The app also looked good. The listings were quite well done.
But, there are also some cons.
First of all, I am not quite sure what the user base is like—but I am pretty sure that it isn't going to be large enough at this point to generate a ton of cash for anyone.
I also felt like the payout system was difficult to understand.
And finally, it must be pointed out that this app really relies on your ability to be both fashion savvy and photogenic—two traits that not everyone has.
So, this also makes the app more useful for some than it does for others.
Personally, I will probably not be keeping the Stylinity App installed on my phone. Not only is it a bit too 'designer-ish' for me, but I also don't know that I believe that it can actually earn me a consistent income.
It does offer the opportunity to earn some passive cash, which is cool—but I am not sure that it is really worth the time, to be totally honest.
Our Final Thoughts About The Stylinity App
Should you download it and use it on your phone?
The Stylinity App Review
Honestly, there are tons of various apps that claim to help you "make money", but really there are two facts to consider. 1) Most of them don't actually work. 2) If you can make money, it's not going be very much. If I'm going to spend any amount of time working online, I want to be working for myself by building my own profitable website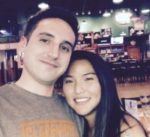 Nathaniell
What's up ladies and dudes! Great to finally meet you, and I hope you enjoyed this post. My name is Nathaniell and I'm the owner of One More Cup of Coffee. I started my first online business in 2010 promoting computer software and now I help newbies start their own businesses. Sign up for my #1 recommended training course and learn how to start your business for FREE!