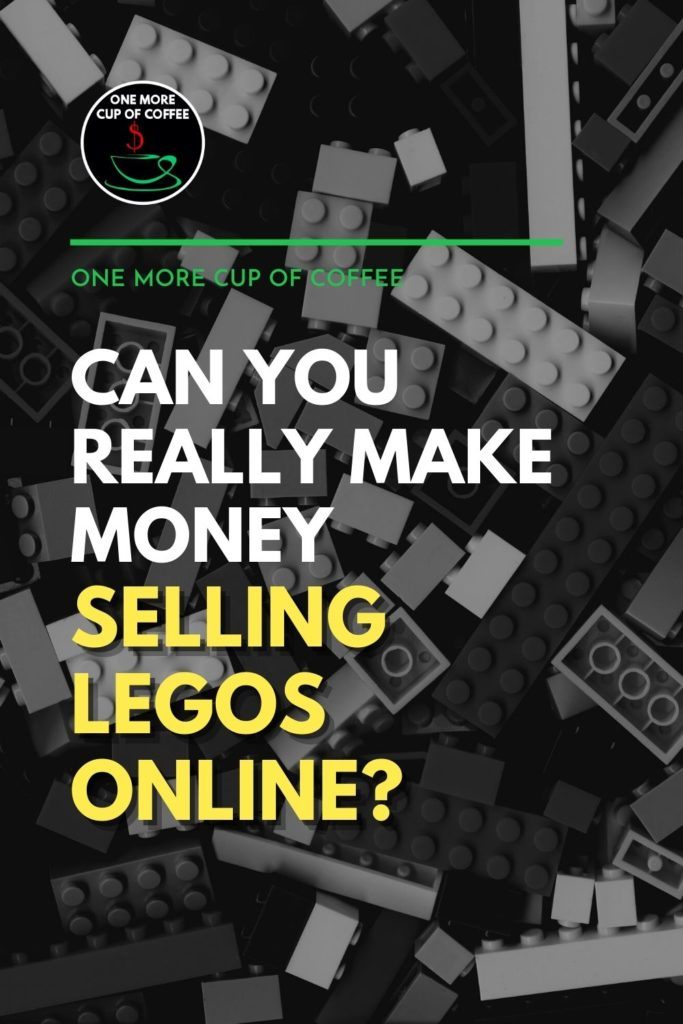 If you listen to the marketing and hype online, it seems like you can make money selling just about anything. In many cases, sites will exaggerate how much you can earn or make the entire process seem like child's play.
Yet, the basic idea that you can earn money selling online is true and it applies to just about any type of product you can imagine.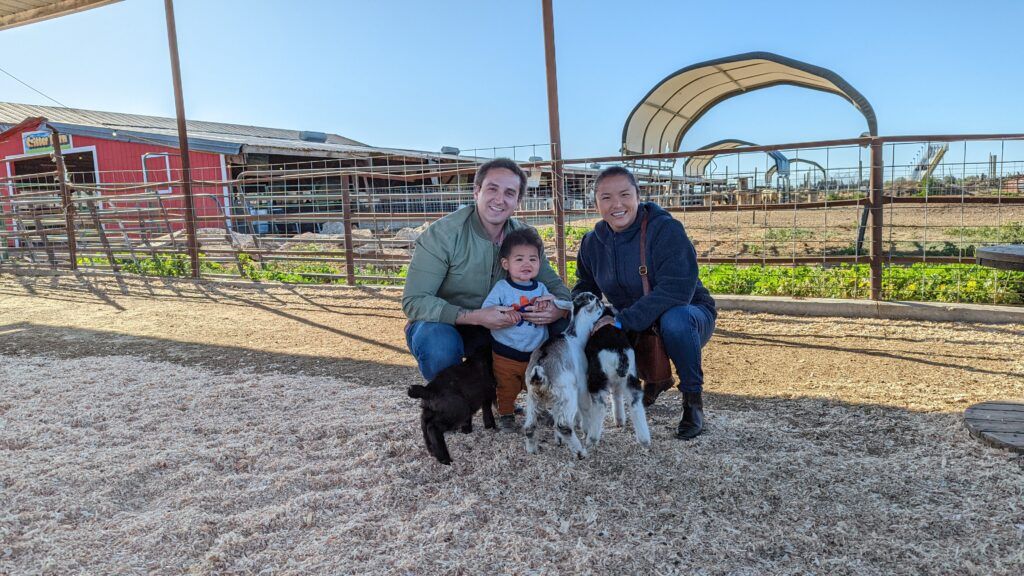 Are You Ready To Work Your Ass Off to Earn Your Lifestyle?
Are you tired of the daily grind? With a laptop and an internet connection I built a small website to generate income, and my life completely changed. Let me show you exactly how I've been doing it for more than 13 years.
Making Money Selling Legos Online
Today, I want to talk about one specific idea, trying to make money selling Legos online. There can be no doubt that, as a product, Legos truly is popular. In some ways, that popularity is even increasing over time, especially with all the new sets that get released.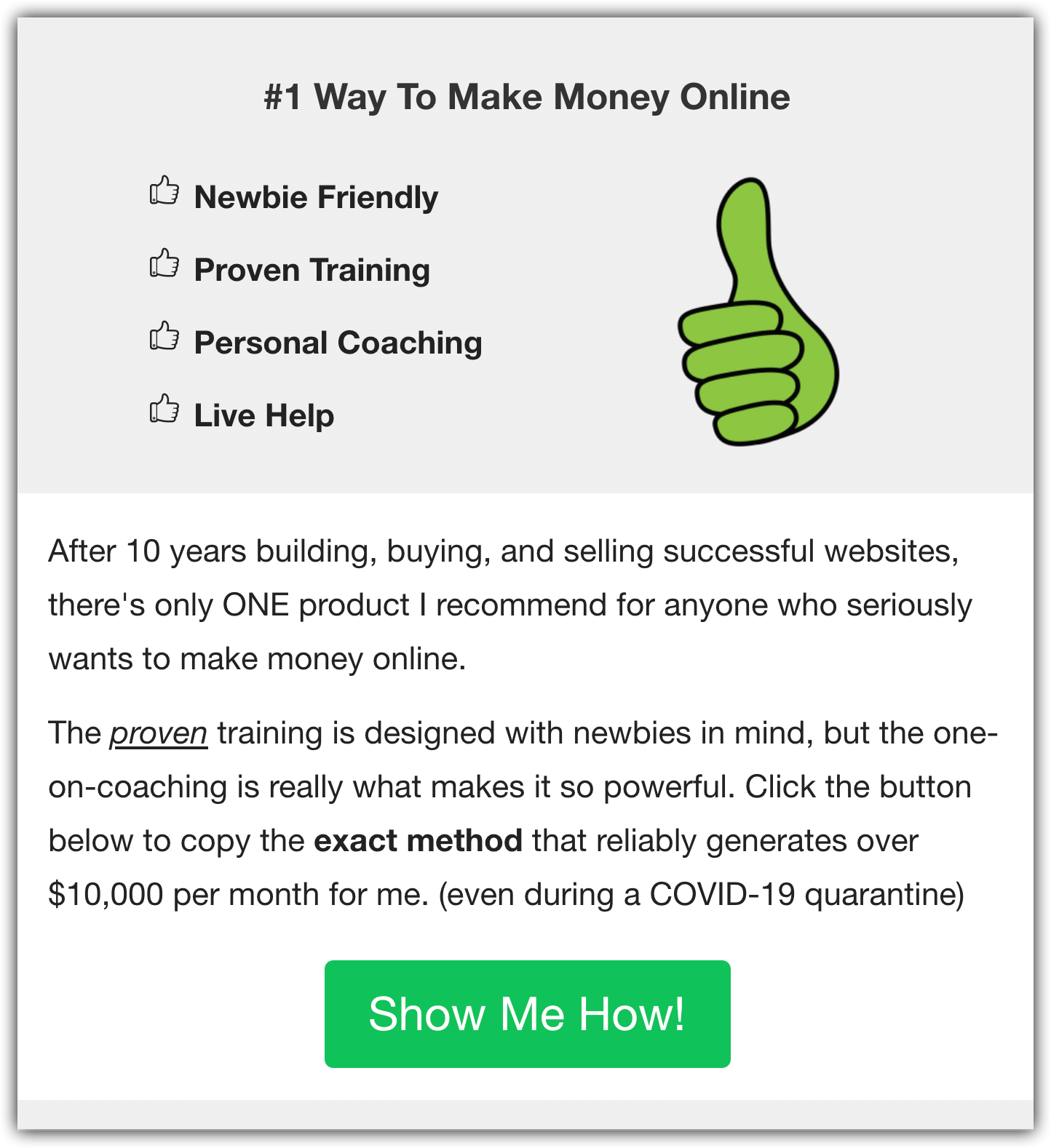 That demand is a good thing, as it does make Legos an interesting venture for making money. So, how do you go about it?
Buying And Reselling Legos
The most logical way to turn Legos into a profitable venture is reselling. Generally speaking, this means that you buy them at a low price and sell them for higher. The difference then becomes your profit.
This same simple technique is what you find over and over again with countless types of products and it tends to be easy to grasp. But, when it comes to Legos, there are actually a few specific ways that you can take advantage of this.
Making A Profit From Old Sets
One of the most interesting things about Legos is that their product line continually changes. As such, new sets tend to be bought out while older ones are retired. That pattern alone creates a significant potential for making money because many of the older sets have become hard to get.
Because of this, those sets tend to sell well. Yet, people selling them often don't realize what they have. So, there is the potential to simply buy these sets at a low price and sell them at a profit.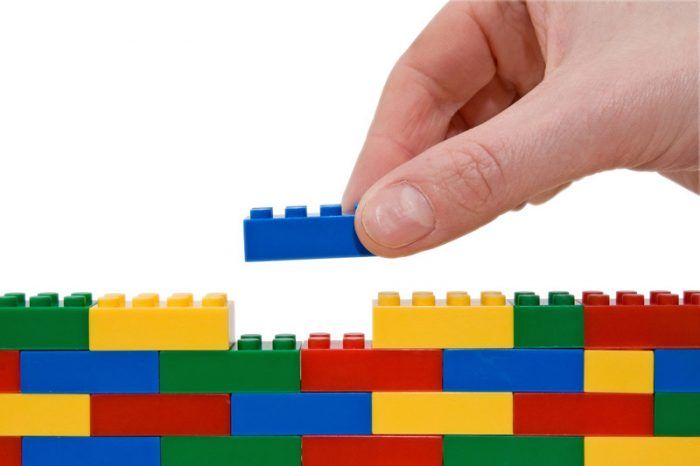 To do this effectively, you have to know which sets are rare and be able to quickly spot them. That could be an overwhelming task early on. But, as you learned more about Legos and specific sets, it could easily become second nature.
A variation on this technique is to buy sets that have missing pieces and then try to replace those pieces. This can work really well, as people often sell bulk lots of Legos. Those large lots may contain parts from many different individual sets, along with generic Legos as well.
If you are trying to source sets in this way, then buying from Craigslist is often a good choice. The advantage here is that you avoid paying for shipping and you get to actually see the set in person before you buy it. Seeing the lot is actually critical because photos of a large collection of Legos probably won't tell you all that much.
But, there is an element of chance involved as well, especially as you won't typically know exactly what is in a set until you buy it. So, you may end up buying a set only to find that it doesn't contain what you thought it would.
Additionally, some of the pieces within a given set are rare, especially if they were unique to that set. So, it's important to plan carefully and research as much as you can before buying anything.
On the plus side, you can resell bulk lots as well and could turn a profit with the right marketing. Likewise, you might be able to break the lot down into smaller collections and sell those. To execute a strategy like this, you really need to have in-depth lego knowledge and spend time researching and investigating potential leads.
If you are passionate about vintage legos and have an analytical mind, then this could be a really interesting and profitable hobby. The same pattern is true for any venture where you are buying and reselling potentially valuable items (like records, books, or board games).
Reselling Unopened Sets
A more predictable and simple technique is to simply buy sets new and sell them online. For example, you might choose to buy a set at a toy store during a sale and then resell it on eBay or Amazon for a profit.
Again, you need to do your research to get the most out of this technique. After all, you don't want to be making a loss.
However, the technique does work well. We live in a society where people tend to be busy and stressed. As a consequence, people seek out convenience whenever possible.
So, people will often choose to buy online, particularly from Amazon. Likewise, online buying tends to become exceptionally popular as we get closer to Christmas. People often assume that Amazon is fairly priced, and just like the convenience of Prime shipping.
This is not always the case though! I was recently searching for a workstation electric pedal switch online, and found it on Amazon for $50, with Prime free 2-day shipping. Then I looked on the manufacturer's website, and it was only $24 with free shipping as well!
The point is though that listing thing on Amazon will often sell regardless of the price simply because that's where people shop, and they trust Amazon's delivery times, as well as consistency & excellent customer service. You can leverage this on a number of reputable sites like eBay or Etsy.
You can also take this one step further by focusing on sets that are extremely popular or only out for a limited time. Often you'll find that sets sell out quickly, especially when they are first released. This gives you the chance to resell those sets at a much higher price than you originally paid.
There is even a site called brickpicker.com that people use to figure out the value of Legos, along with which sets sell well. Brickpicker even has a search function, letting people easily research specific sets. However, you can also get a good idea just by looking at the selling prices on Amazon or eBay.

Some people also choose to buy sets that are in demand and hold onto them. If that set was a limited release, then the price will tend to increase over time.
But, this technique is a long-term investment. You could end up waiting years before the value of a set has increased enough for you to sell it. In some cases, you may find that the set actually decreases in value, rather than increasing.
Yet, there is merit in doing so. Sets of Legos truly can increase in price dramatically. For example, there are some sets that doubled in value within two years. That makes for a large potential profit margin, especially if you initially purchased the set at a discount.
Selling Your Lego Set
Regardless of the actual set you're buying and where you're getting it from, you have to be able to resell that set. In most cases, people end up turning to either eBay or Amazon.
In theory, you could also sell locally, such as through newspapers or Craigslist. However, doing so tends to involve more work and is much harder to scale up. Then you have to deal with lowballers and other negotiations.
Plus, you're more likely to find collectors online than you would locally especially if you live in a small town.
As a general rule, eBay tends to work better for selling used items, while Amazon is more powerful for new ones. That's just a generalization though and you can use either service, regardless of whether your Legos are new or used.
Now, if you are selling new Legos, you may want to take advantage of Amazon FBA. This is a service that Amazon offers sellers and it dramatically reduces your workload.
Basically, it means that you ship your items into Amazon and they are stored in Amazon's warehouses. Then, Amazon is responsible for actually finding and shipping the products out whenever you make a sale.
This feature makes it much easier to scale up a business because you don't have to worry about physically storing products on your end. Imagine 50 lego boxes just sitting at home!
You could also start a Shopify store, and have more of a traditional e-commerce setup.
Leveraging Your Passion For Legos In Another Way
Regardless of which approach you follow, buying and selling Legos online involves a bit of risk. For one thing, you have to buy the products first. Doing so can get expensive and you may find that the Legos don't sell as fast as you might expect them to.
Additionally, if you want a good turnover, you would need to buy a decent amount of stock. That's a considerable investment and you don't have any guarantee that you will make it back.
You'll need some startup capital, some storage space, and time to research.
This is one reason why I steer clear from selling physical products. Yes, there is the potential for profit. But, the risk and the investment needed also tends to be fairly high. To me, the trade-off simply isn't worth it – not when there are better ways to earn money.
Besides, if you truly are passionate about Legos, trying to make money selling them may not be the best plan. If you do so, you risk taking most of the enjoyment out of your hobby and replacing it with stress instead.
With that in mind, an alternative way to earn money is a process called affiliate marketing. The process here is a bit different because you're not actually selling products directly. Instead, you're basically promoting them via links. When people buy through your link, you earn money. It's as simple as that.
So, there's no physical stock to worry about and it's pretty inexpensive to run a website (about $100 per year). You could promote stuff like kids' toys, including legos!
The costs involved would be a domain name and hosting. That's it! Since you're the lego expert, you'll be creating the content (written or video), so you'll be a one-person show, running the business from your computer.
Sounds exciting, right? You can actually share your passion for legos with newbies, as well as talk to other enthusiasts, trading tips about how to find the best sets, or just showing off your creations.
Even sharing crazy lego constructions you saw on Facebook counts as "advertising" for your business, so running a website is not all hard work.
Make Money Selling Legos Online
There are thousands of different side hustles you could do to earn some extra money on the side, and which one "clicks" for you depends on your personality and goals. However, there's one side hustle that makes an insane amount of money and works for anyone.
Starting an affiliate website is an incredible way to earn extra money because you can do it from your home on a laptop, and work on your business in the evenings and on weekends. The income potential is huge, and it's easy to scale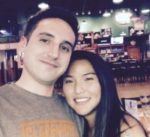 Nathaniell
What's up ladies and dudes! Great to finally meet you, and I hope you enjoyed this post. My name is Nathaniell and I'm the owner of One More Cup of Coffee. I started my first online business in 2010 promoting computer software and now I help newbies start their own businesses. Sign up for my #1 recommended training course and learn how to start your business for FREE!