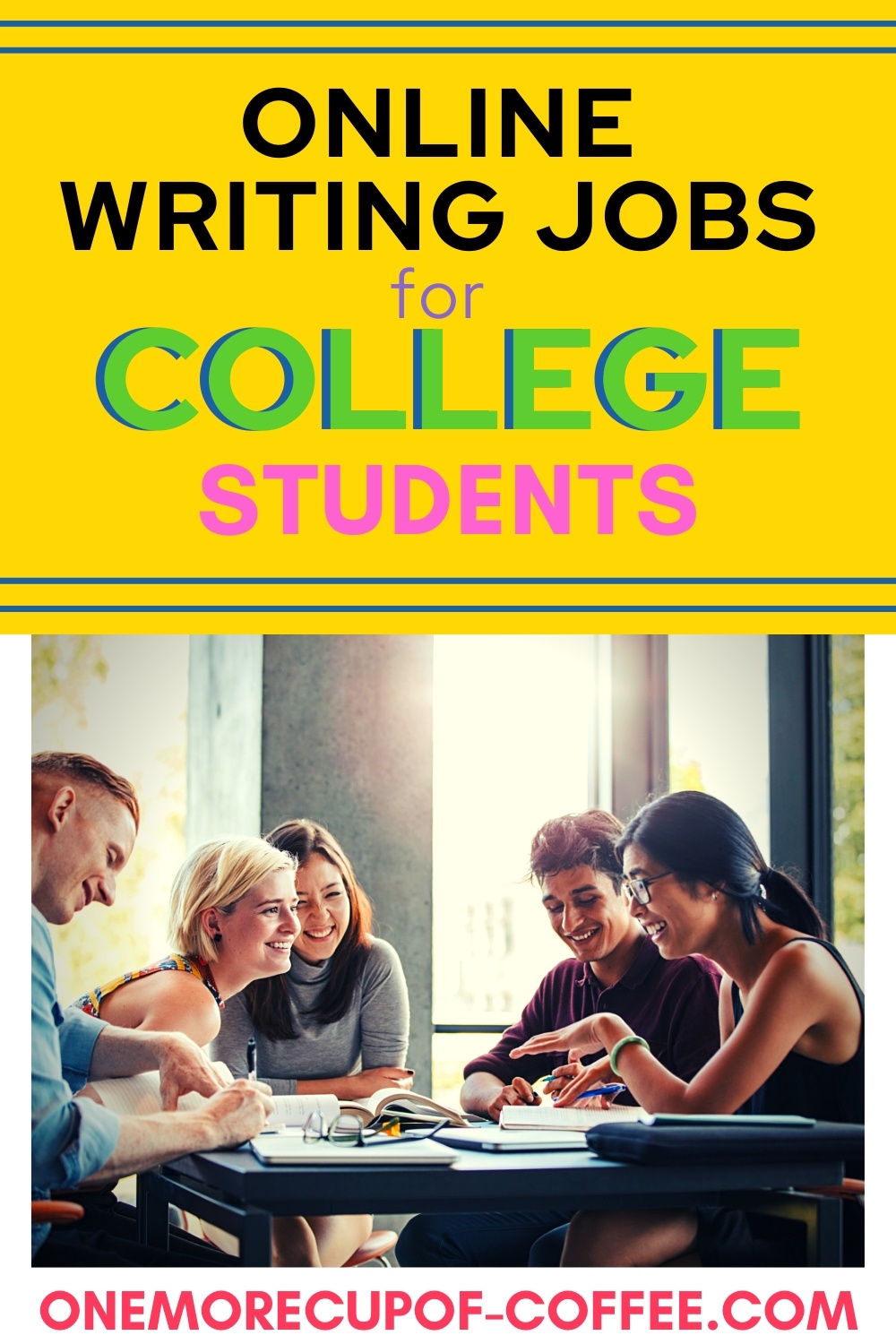 Stumped about finding a flexible job that works with your class schedule, but not sure where to start? Want to gain valuable workplace experience to jumpstart your post-college career? Have you looked into online writing jobs for college students?
Whatever your reason for seeking a job during college, these types of opportunities are perfect for students, especially those with literary inclinations.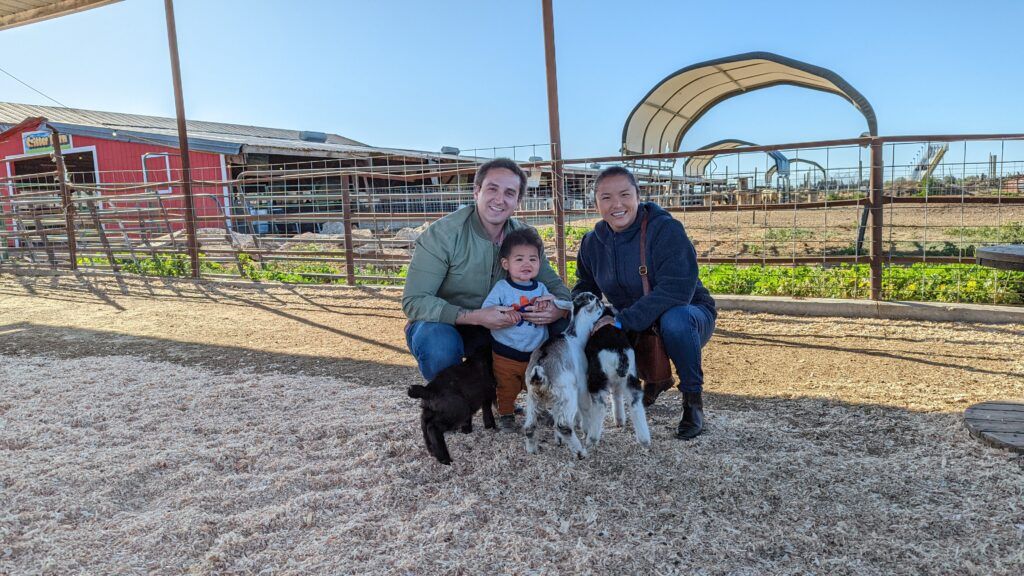 Are You Ready To Work Your Ass Off to Earn Your Lifestyle?
Are you tired of the daily grind? With a laptop and an internet connection I built a small website to generate income, and my life completely changed. Let me show you exactly how I've been doing it for more than 13 years.
As a college student, you may face a variety of trials when trying to work your way through school. Assignment deadlines and work schedules clash. In the process of making new friends and joining social clubs, you may find it even more difficult to adhere to a typical work schedule. You always need more time to study.
You may not have much time to work at all between your studies and social life, which means you will want to maximize the return on your investment of time, and writing online can help you to do just that.
Working your way through college can be challenging, so take it from someone who has been there: I feel your pain! That's why I'm here to help. Freelance writing could very well be the perfect fit for your college lifestyle!
Getting Started
Initially, you may find that becoming a successful freelance writer requires a bit of a time investment. To attract clients, you will want to build a portfolio with your best pieces, create an impressive profile on the freelance site(s) of your choice, and spend time applying for jobs on these sites.
Once established, however, this is easily the most flexible and potentially one of the most lucrative opportunities you may find as a college student. If you are timely in your delivery of high quality written content, your earning potential will increase, and you can even acquire regular gigs for more dependable income.
Freelance writers create a wide array of written content: they may create blog articles, fiction, resumes, marketing content, whitepapers, or many other types of writing. You will likely want to choose a specialty, so research the types of writing that freelancers provide and figure out which types of pieces and topics most appeal to you, then tailor your profile for your audience.
Average pay for freelance writers is about $25 an hour, so becoming a successful freelancer has the potential to triple your earning potential. Let's break that down.
Let's say you work ten hours a week, that would be about $250 dollars. You would have to work about 34.5 hours at minimum wage to match that! That kind of time savings could leave you with a lot more space for academic pursuits.
You could even easily increase your hours by picking up another gig or two if you need a little more money to make it from week to week. Or, for those considering a second minimum wage type job, this may be an option that can prevent such measures.
Freelance marketplaces are a great place to start. You can look at successful writers' profiles for a clue as to how to design your own, then seek gigs. Typically, these sites will take a small cut from your pay in exchange for providing a secure way for you to browse and accept jobs (and payment) from potential clients.
Some great marketplaces for budding freelance writers include Text Broker, Upwork, Fiver, and Guru.
One word of advice regarding these types of marketplaces – always check out the site's guidelines for safely acquiring work, and if the site limits how many times you may reach out to future employers each month, use your opportunities wisely. Look for established and reputable clients with a good payment history, if available.
And keep in mind – while these types of positions are great for flexibility, you will need to exercise a certain amount of discipline in your time management to be sure you meet deadlines – meeting deadlines is one of the most critical qualifications for individuals in this field.
Let's talk more about some of the specific types of freelance writing gigs you'll find on these sites, focusing on types of writing that don't necessarily require a ton of professional experience. As you start applying for jobs, you'll see that many of these categories overlap.
Ghostwriting
Ghostwriting is a surprisingly bustling industry and every job board has many of these types of jobs. You can ghostwrite for a variety of situations, but for now, we will focus on fiction.
Typically, an established author or publishing house will seek out individuals willing to write stories or novels that will then be attributed to the established author. This process helps the author or publishing house to capitalize on a popular name.
While some individuals may not like the idea of selling the rights to their creative fiction, this can be an effective and lucrative way to gain experience writing for a specific audience for a living. It is also a fantastic way to hone your writing chops before attempting to publish under your own name, and may even help you to gain more confidence in your skills.
It will be harder to build a portfolio of published work since you'll have to keep your ghostwriting contributions confidential, so it would not be a bad idea to occasionally write a story of your own to spruce up your portfolio, in addition to whatever pieces with which you start your profile.
You might even consider self-publishing some of your own work, which would not only help to build your portfolio but would also have the potential to generate more income.
Blogging
Creative writers have more opportunities than ever, given the popularity of blogs, and this is certainly a field with many possible openings. You may be called upon to ghostwrite, join a collaborative blog under your own name, create content for company blogs, or you may even decide to cut out the middle man and start your own blog.
Typically, you will want to think about your favorite interests, hobbies, and professional experiences, when creating your freelance marketplace profile. Do you love guitars, anime, and gaming? Do you have a background in sports? Are you a movie buff?
Any of these interests can be cultivated into a blog topic, and blogs covering these topics (and so many other niches) are always hiring.
If you have never blogged before, you may want to snag a quick course on SEO or WordPress from Udemy, or just do a bit of research on monetized blogs. Even if you're not starting your own, knowing how to craft a post that will attract an audience and keep their attention will make you an invaluable resource to your future clients.
Working for someone else's blog is a fine way to earn money now, but if you find yourself enjoying regular contributions to a blog, consider building your own. Research hobbies that interest you, and look for space where you have a unique perspective that isn't necessarily being offered by anyone else.
When starting out, the investment is low when using a site like WordPress or Squarespace as your platform. At first, you'll want to work on creating content, then you'll be able to get affiliate advertisers related to your topics. Keep up the great content and readership, and in time your efforts will begin to create income!
Web Copy and Content
Some sites, like About.com, need writers to provide articles on various topics centered around keyword searches. You may find web content jobs through the sites themselves, or in one of the freelance marketplaces that I mentioned before.
While the pay may be lower for these types of requests, there's a common theme here: stick to topics you're familiar with and you can turn out content quicker than you might think, maximizing your earning potential.
Another advantage of this type of work is as long as the pieces you submit are high quality, you don't necessarily need experience and can gain experience to add to your portfolio.
Web copy is a little different in that companies and businesses often seek out individuals to write pieces with the goal of informing and enticing their target audience to buy a particular good or service.
Again, you don't necessarily need experience for this type of position, and the job boards we discussed are a great place to start looking. If you provide consistent, high-quality work, you may even find a company willing to hire you on as they grow.
We've only discussed a few options available to freelance writers – get out there and do some research to learn about even more options that are open to you.
As a writer, you have an in-demand talent that can be used to earn you TONS of money online. You can earn money freelance writing, for sure, but it's still just trading dollars for hours. Personally, I recommend starting your own website! Information is the currency of the internet, so why not leverage your talents to build yourself a serious online income! Learn how to create your own blog-style website and make money through advertising.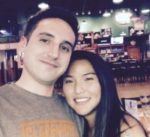 Nathaniell
What's up ladies and dudes! Great to finally meet you, and I hope you enjoyed this post. My name is Nathaniell and I'm the owner of One More Cup of Coffee. I started my first online business in 2010 promoting computer software and now I help newbies start their own businesses. Sign up for my #1 recommended training course and learn how to start your business for FREE!