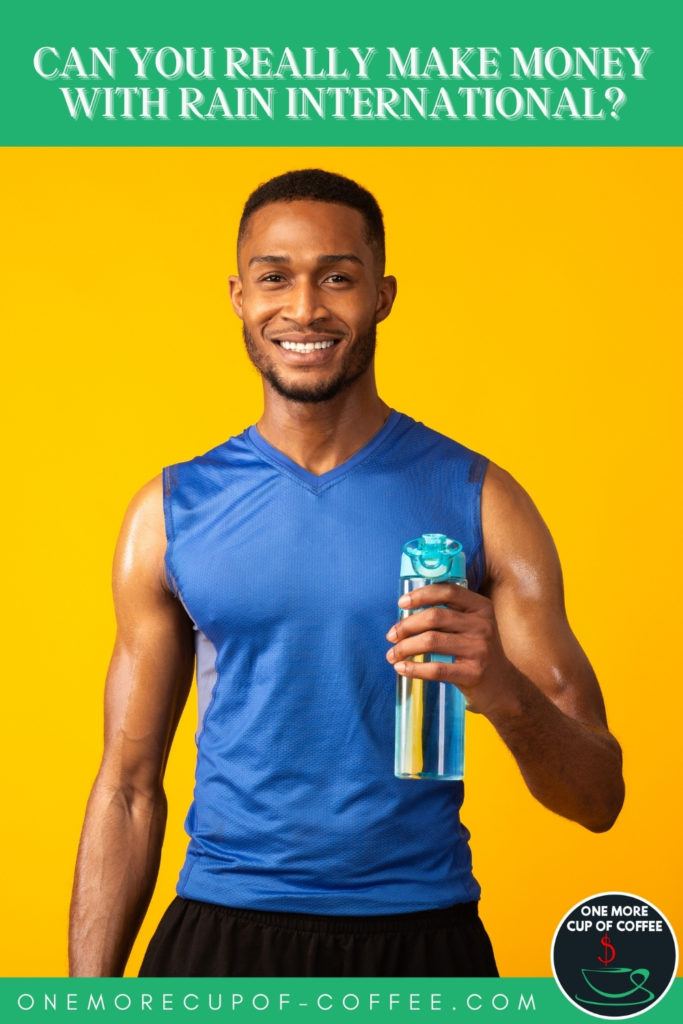 Rain International Review
Company Name: Rain
Costs: $249
Rating: 15/100
Do I Recommend Rain?
With only a handful of products, Rain isn't the most amazing company out there, although you could make money with Rain. You're also promoting expensive items that offer debatable benefits. Honestly, you'd have more potential with affiliate marketing. At least there you can promote products that are actually competitive.
What Products Does Rain Sell?
Rain offers one main product (called Soul), which is basically just a supplement. Of course, the company doesn't see it this way. Instead, Soul is promoted as a revolutionary product that offers amazing benefits.

In fairness, Soul is unusual. It is a supplement created from cold-pressed seeds, including:
Black cumin seed
Black raspberry seed
Chardonnay grape seed
There may be other seeds as well but these are the ones highlighted in the marketing. The company also uses D-Ribose as an ingredient. This is promoted as a way to 'regenerate the cells energy system'.
Rain does offer some evidence for their claims. For example, the site includes graphs that highlight key outcomes from the testing of their product. These suggest that supplement has anti-inflammatory and antioxidant activity when tested through assays.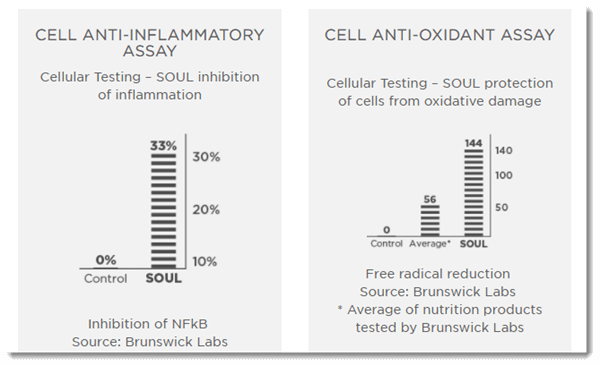 This should mean that similar impacts occur when you use the supplement. Whether those outcomes actually improve health is much more debatable.
At the same time, anti-inflammatory and antioxidant activity are hardly unique outcomes. Countless supplements make similar claims. You can get many of the same advantages by just including more fruit and vegetables in your diet.
The product is on Amazon as well, which is bad news for distributors. But, reviews do indicate that it is popular and many of those reviews sound legitimate.

From a personal perspective, I'm not convinced. There is nothing unique about the claims, even if the product itself is on the unusual side. The supplement also retails at $85 for 30 packages ($65 on autoship). I've seen more expensive supplements but it's certainly not a cheap option.
The company does offer some other products, although these aren't advertised as heavily. One is Core, which uses a similar style. It includes various seeds and some other ingredients, including kale, spirulina, and wheatgrass. The main goal is simply to provide dense nutrition, although the company also promotes various other benefits.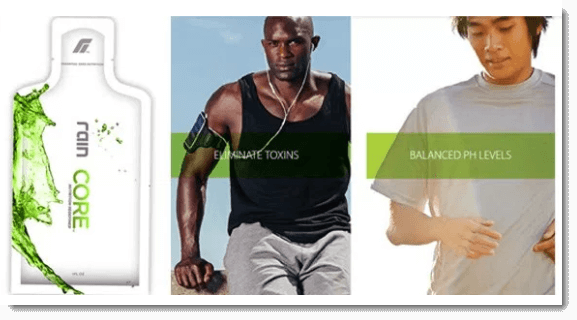 Balancing pH and eliminating toxins are both controversial fields and I'm not going to go into them here. Regardless, there is little evidence for these impacts and considerable debate. Most research that does exist will be for the individual components anyway, not for Core itself.
Another product is Form, which is basically just a protein shake. This one heavily relies on the benefits of seeds as well.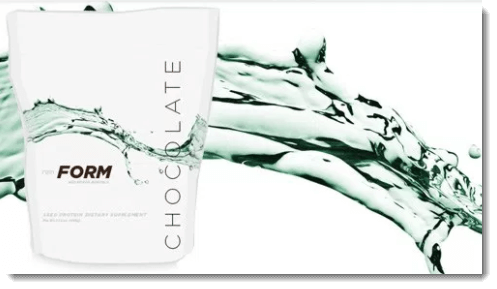 Protein shakes are popular weight loss tools, so there is sales potential here. I haven't seen any others that rely on seeds for protein either. The product offers 15 grams of protein per serving and will have a different nutritional profile than normal.
15 grams of protein is on the low side for a protein shake and this is also an expensive option ($99 for a container). Still, some people may be interested.
There were also two other products mentioned on the site, one was Fused Latte, which seems to be coffee infused with seed nutrition. The other was Revri, which looks like seed-based beauty products. But, information on what these are was scarce. They mostly just feel like filler products.

The end result is that you've basically got five products to promote. The two supplements and the protein powder are the main ones you'd focus on.
They are all fairly expensive and there is little evidence that they offer unique benefits. Instead, this is yet another company that has picked an angle that it considers amazing. Forever Living does the same with aloe vera, XanGo focuses on mangosteen and Lifebrook promotes Aronia. The marketing is similar in each case, as is the lack of evidence.
Don't get me wrong.
I'm sure the Rain products offer some benefits. At the very least, they would be good sources of nutrition and antioxidants. They're just unlikely to live up to the marketing and the grand claims. You'd also get similar benefits from many other products, including ones that are much less expensive.
One good thing is you have material to work with. Rain does a great job with marketing and many people would believe the claims. Customers may also experience benefits from the products. Even if that just happens through the placebo effect, it's easy to see how you could promote sales.
If nothing else, try the products out for yourself. You need to know whether they are items you can passionately promote and whether you see any benefits from them.
It's also worth considering your audience. Most people want to improve their health but many don't have the money to buy supplements regularly. The products from Rain are expensive, so you'll need to be certain your audience can afford them.
Is Rain A Good Business Opportunity?
If you like the products from Rain, then this might be a way to make money.
Oddly, Rain heavily focuses on the bonuses and team-building aspect of their compensation plan, while offering almost no information about making money from sales. This is never a good sign. The commission for sales should be the first piece of information the company gives you, but Rain makes you dig for it.
It seems that the basic compensation level is 30%. However, the rates vary for some purchases, including the first orders of anyone that you recruit.
Joining is also expensive. You're paying $249 or more, depending on the kit you choose. This aspect would make it much harder to recruit people, as they would need to come up with the money too.
On a side note, some of the kits let you have one business center when you begin, others let you have three. Three business centers mean more team management but higher income potential as well.
Having to pay more to earn more money – that's never a good sign.
Also, to stay active in the company, you need to reach 50 Personal Volume (PV) points each month. The company doesn't state what this calculates out to – but it can come from your own purchases and/or from sales that you make. This requirement isn't unusual but it does mean you need to be consistent.
The Team Aspect
Because this is an MLM, the goal is to recruit others and build a team. You earn some initial income this way, making a commission off starter kits that people buy. The commission varies from $5 to $90 here depending on the specific kit and your status in the company.
Beyond basic bonuses, Rain focuses on a binary compensation model, as in the image below.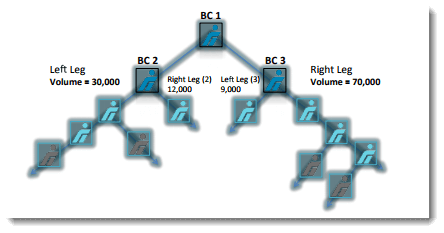 With a binary approach, everyone you recruit is placed in either the left leg or the right leg. The same occurs for anyone recruited by your recruits and so on. The idea can look confusing at face value because it sometimes be can be unclear who recruited who.
Even so, binary systems are common. They also seem to get easier to understand as you go along. Rain does offer details as well and there is likely to be back-office training to help.
The structure plays a key role in how you earn bonuses. For example, the plan operates through cycles, which consist of 300 points of commissionable volume (CV). To get paid for a given period, distributors need at least 300 CV in both of their legs. If this goal isn't met for a given period, the totals are simply carried over.
Other bonuses are related to this structure too. For example, team commissions are based on a percentage of your lesser leg's CV. So, your income potential will always be capped by the performance of the weaker team.
If your legs are well-balanced, the stronger and the weaker team will shift places over time. But, you could also have one team that outperforms the other.
The model is clever – as it means you need two teams, both of whom perform well. To get this, you need at least two high-performing recruits, ideally more. This means that recruiting one very effective distributor wouldn't help you at all. You'd still need to match that performance in the other team.
You could also use the team outcomes to focus your efforts. If one of the legs was consistently doing poorly, you could focus on supporting and coaching distributors in that leg. If both were doing well, you might drop back on your support and work on your own sales instead.
As always, there is a rank system in the mix.
This is a form of promotion, where you rank indicates your standing in the company. The higher your rank, the more bonuses you have access to, and the more you can earn from your team. With Rain, there are 12 ranks, broken down into four categories:
Builder ranks: Associate, Rain Associate, Manager, Senior Manager
Executive ranks: Bronze Executive, Silver Executive, Gold Executive
Elite ranks: Platinum Elite, Pearl Elite, Sapphire Elite, Diamond Elite
Rain ranks: Black Rain Diamond.
The challenge is the requirements. You must meet certain goals to progress up the ranks and these get tough fast. For example, the requirements for the Silver Executive rank look like this:

The basic idea is that you have to stay active and commission qualified no matter what. You also need to hit sales goals in your team and have some members of certain ranks.
All of this is entirely possible. But, it does require success in your team and a specific structure. For most people, the goals are unrealistic – which is why many distributors end up in the first rank or two.
Many of the goals are also ongoing. This means you must hit some of the requirements every month. If you fail to do so, your income can drop considerably. For example, you could easily lose ranks and income if you had a crisis that decreased your ability to work. The same might happen straight after Christmas when most of your customers wouldn't have money to buy anything.
If you can get high enough in the ranks then the income potential is considerable. Rain does offer a large number of bonuses – far too many for me to discuss in detail here. For example, you can earn based on generations and there are matching bonuses on offer as well.  The problem is that most people don't get high enough to access the good bonuses.
From a personal perspective, systems like this annoy me. They are so much more complex than they need to be. Some distributors will also struggle to understand the system, let alone get the most out of it.
For example, the compensation plan talks about various rules, including the Cycle Cap Rule, Team Earnings Rule, Carryover Volume Rule, and Flushing Rule. I'm sure these are understandable if you spend enough time reading the plan. But, they do highlight the complexity present. In fact, it takes Rain 24 pages to explain the entire thing.

You end up with a system that involves a ton of managing and planning. Not only do you need to optimize your own income and make sure you're hitting targets but you must support your team as well. This may include providing training, support, and encouragement.
Even if you completely understand the compensation plan, some of your team members won't. This could make supporting them much more frustrating again.
All of this begs the question, is it worth it? Sure, you can make money. But, you're dealing with a complicated plan with ongoing requirements. Why do all this when you could promote similar products through affiliate programs and skip the rigmarole entirely?
Can You Generate Reliable Income With Rain International?
The Rain International Review
While the products may offer some health benefits, it's difficult to imagine finding success with Rain. In practice, the compensation plan is just too complex and the products would be too expensive for many people. Success is still possible but be prepared to put the time into building an effective team.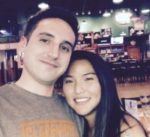 MLM Critic & Author: Nathaniell
What's up ladies and dudes! Great to finally meet you, and I hope you enjoyed this post. I have to be honest though. I'm not a big fan of MLM. Tried it. Hated it.
Affiliate marketing is cheaper, faster, and easier. See for yourself and join millions of other successful affiliates generating income from their blogs!
No inventory. No fees. No recruiting. 3 BILLION potential buyers online.
Reader Interactions