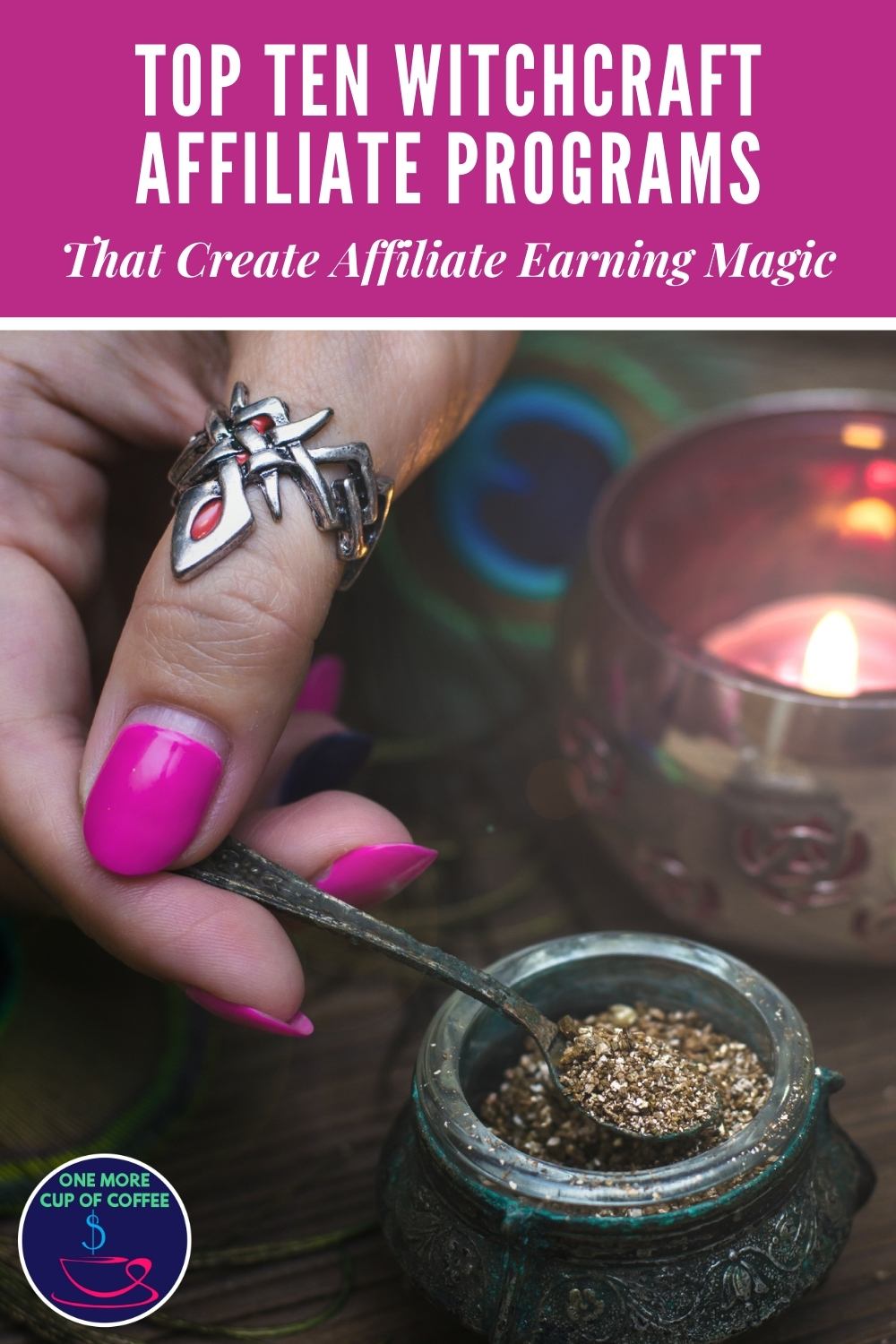 This world can be a magical place, but it might be more magical for some people than others. The number of Wiccans exploded from 8,000 in 1990 to more than a million Wiccans or pagans now. Some people speculate that the number of people practicing spells and other forms of magic could continue to grow as people struggle with uncertain economies, political situations, pandemics, and other crises.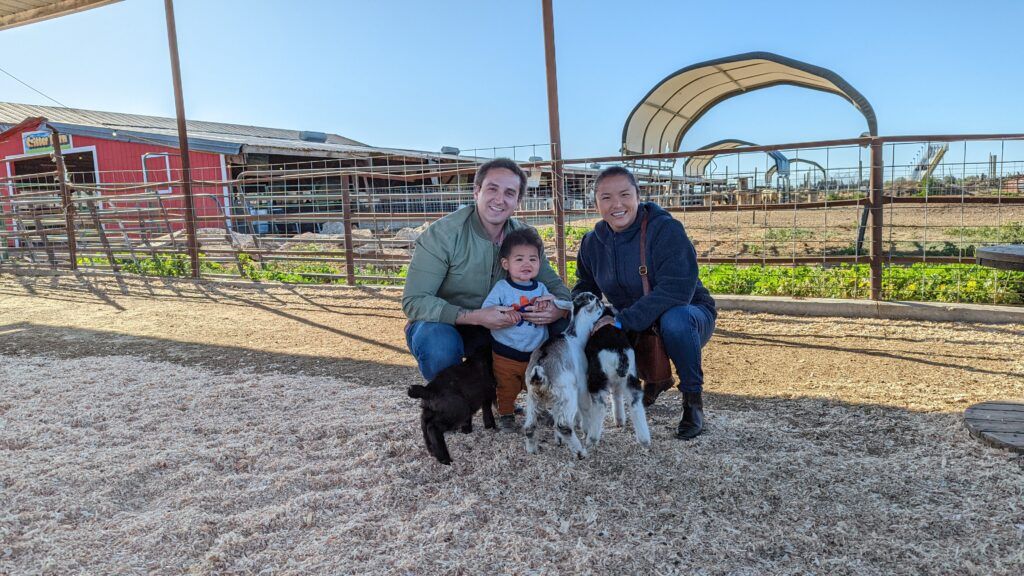 Are You Ready To Work Your Ass Off to Earn Your Lifestyle?
Are you tired of the daily grind? With a laptop and an internet connection I built a small website to generate income, and my life completely changed. Let me show you exactly how I've been doing it for more than 13 years.
There's room for growth for affiliate marketers, too. The best witchcraft affiliate programs include supplies for witchcraft and spells, herbs and oils, apparel, how-to information, jewelry, and more. If you're interested in the arcane, the following list of the top ten witchcraft affiliate programs might be for you. At the end of this article, I'll share some ways these programs can be woven into your affiliate websites.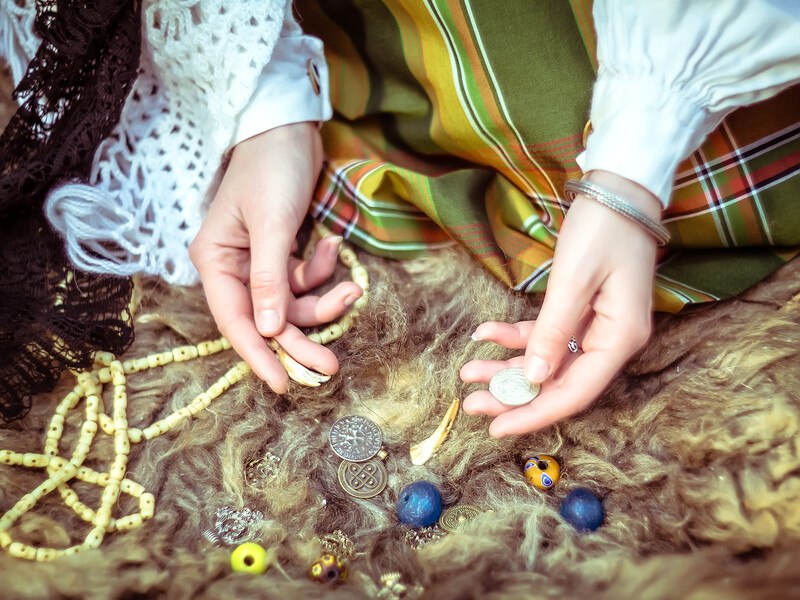 Witchcraft Affiliate Programs
Arcane Trail
The Witches Box
Witch Flame Botanica
The Psychic Tree
All Wicca
Black Magic Witch
Tamed Wild
Underground Witchcraft Secrets
Mystic Convergence
The Tiny Cauldron
1. Arcane Trail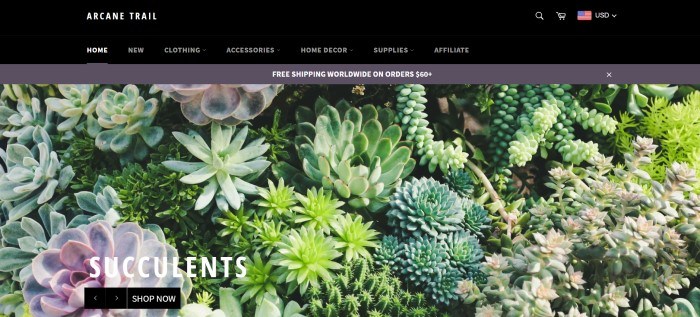 Arcane Trail sells fashion apparel, jewelry, home décor, tarot decks, witchcraft supplies, and related products. This store carries some unique items such as framed succulent plants and small bonsai trees. Worldwide shipping is free for all orders of $60 or more.
This company works mostly with affiliates who have blogs and active social media sites with around 5,000 followers. Tumblr sites with more than 1,000 followers provide some of the easiest and most profitable marketing experiences. Affiliates are provided with a 10%-off coupon code that also tracks their affiliate ID. The affiliate program is run in house, and interested marketers can email the company for information on how to get started.
Why You Should Promote Arcane Trail: The free shipping and unique items could appeal to some shoppers. This company doesn't list its commission rate, so it's difficult to tell how much you could make with this company.
2. The Witches Box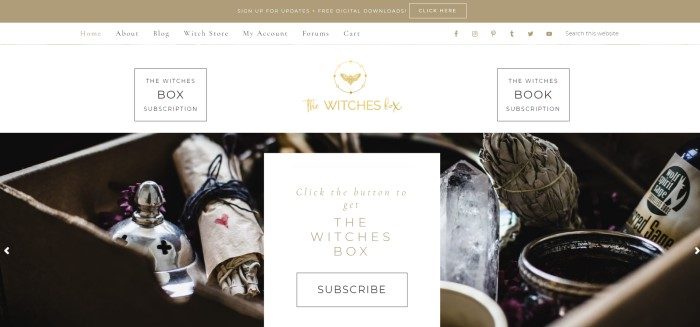 The Witches Box is a monthly subscription service delivering magical tools and supplies for witches. Each monthly box is built around a theme, such as divination, healing, manifestation, or spell-craft. The boxes come with Book of Shadow pages, altar and ritual tools, and more.
Boxes cost around $75 each with a subscription and $89 as stand-alone items. Subscriptions to a digital Witches Box and a digital coven are also available, as well as books and other items that can be purchased without a subscription.
While this company prefers to work with affiliates who have a significant following, affiliates who have less than 5,000 followers on social media can still apply. The affiliate program is administered through the company itself.
Why You Should Promote The Witches Box: The commission rate is decent. The themed boxes and digital subscriptions could attract some shoppers.
3. Witch Flame Botanica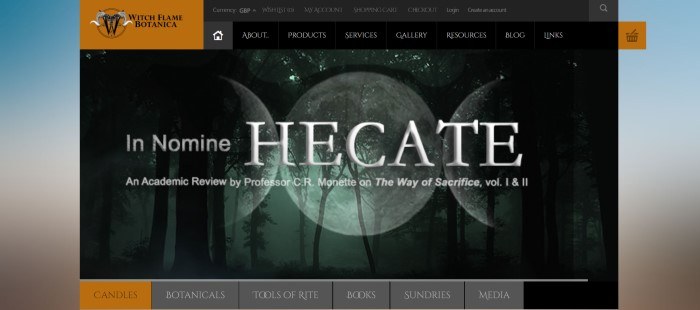 Witch Flame Botanica is a witchcraft store that specializes in hard-to-find items, botanicals, and handmade items. This store carries botanicals, candles, books, and ritual tools. It also offers witchcraft services, including readings, consultations, spell services, ritual services, and custom orders.
This store carries more than 40 different herbs and essential oils. The website has a resources section that describes how the botanicals can be used.
Companies sometimes use affiliate networks to run their affiliate program but Witch Flame Botanica's is run in house, with a log-in box and registration link on the affiliate webpage.
Why You Should Promote Witch Flame Botanical: The resources section can be helpful for newbies, and this store offers a nice selection of herbs.
4. The Psychic Tree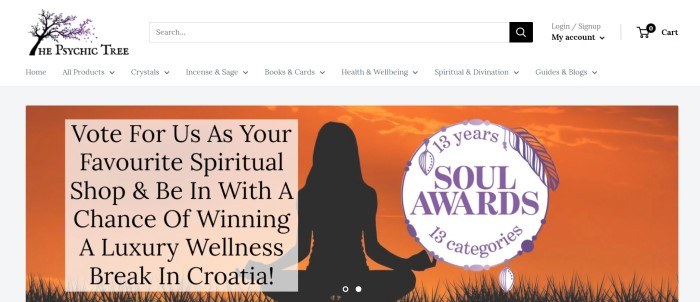 The Psychic Tree sells holistic and spiritual supplies such as crystals, incense, books, cards, divination supplies, and more. The website has an articles section to help visitors learn how to use the crystals and other items they're interested in purchasing.
This store is based in the UK, and all domestic customers get free shipping on orders of £30 or more. Most domestic orders are delivered the day after the order is placed. There's also a 30-day no quibble returns policy. The Psychic Tree can ship orders worldwide.
The affiliate program is run through The Affiliate Gateway.
Why You Should Promote The Psychic Tree: This store offers worldwide shipping and free domestic shipping options in the UK. The commission rate and cookie length are decent, too.
5. All Wicca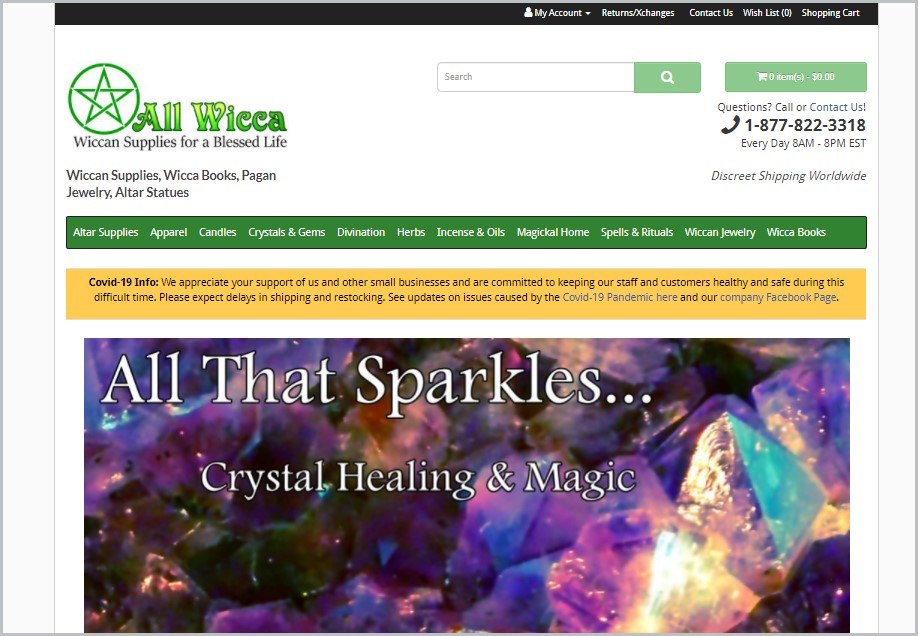 All Wicca is an online store for all products and supplies needed to practice the earth-based spirituality of Wicca and other Pagan Spiritual Traditions. From Wiccan statues, incense, and oils to books for resources and spell supplies. All Wicca's parent company is LAB Enterprise who's been in the business for over 17 years now providing quality products to customers worldwide.
All Wicca affiliates will get an 8% commission for every sale made to customers referred to by them. They also run their own affiliate program.
Why You Should Promote All Wicca: Aside from the decent commission, they host a great selection of products with wide price ranges. All Wicca also ships worldwide.
6. Black Magic Witch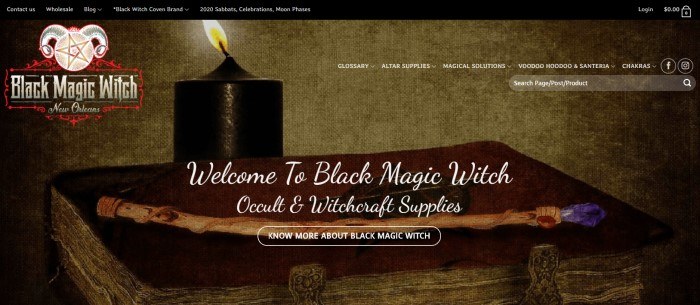 Black Magic Witch sells supplies for Wiccan, witchcraft, pagan, and occult lifestyles. Products range from coffin nails and graveyard dirt to tarot cards and pendants. The website includes magical solutions tab where customers can shop for items in categories such as healing addictions, selling a home, and manifesting secret desires.
There's also a special section for altar items and one for voodoo and hoodoo magic. This website leans toward the dark side of magic, with several black magic products available.
Black Magic Witch runs its own affiliate program.
Why You Should Promote Black Magic Witch: The commission rate is generous. The products could be good fits for deep niche marketing on affiliate websites.
7. Tamed Wild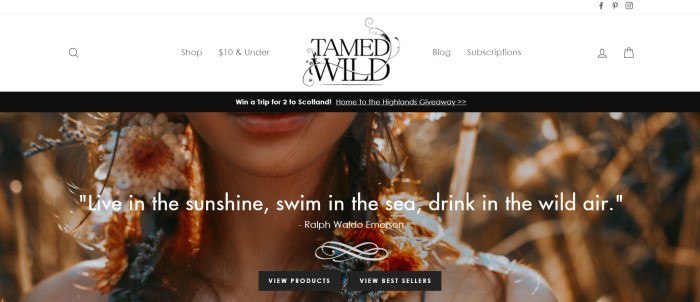 Tamed Wild sells witchcraft and arcane supplies in both monthly subscription boxes and as stand-alone items such as altar candles and tarot decks. The main focus is on herbs and botanicals, but there are also bath and body products, apparel, teas, and jewelry.
Many of the items fit well within a budget, and the website currently has a tab for customers who want to shop for products priced at $10 or less. Subscriptions include options for a Tamed Wild box, which contains an assortment of magical tools and supplies, or a tea of the month box. Monthly subscription boxes cost around $20 each.
Tamed Wild runs its own affiliate program. This company provides a separate affiliate program for the United States, for Canada, and for the United Kingdom and Europe.
Why You Should Promote Tamed Wild: This company provides budget-friendly supplies with both stand-alone and subscription box options. The commission rate isn't listed, but interested affiliates are encouraged to contact the company for more information.
8. Underground Witchcraft Secrets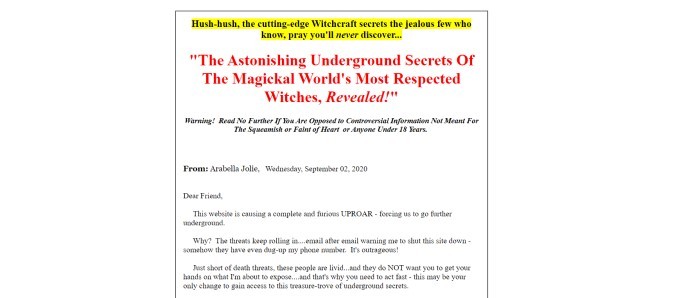 Underground Witchcraft Secrets is an audio course designed to teach newbies to witchcraft the ins and outs of white magic. The course takes just under four hours to complete. It includes information such as how to make spells work, the top five mistakes new witches make, and how to use magical tools.
This company offers a 100% money-back guarantee for satisfaction. The program also comes with a set of bonuses worth more than $500, which include power spells, a glossary, and more.
The affiliate program is run through Clickbank. The program sells for $97, and one sale results in a commission of $66.54.
Why You Should Promote Underground Witchcraft Secrets: Rather than selling magical supplies, this company sells knowledge for how to do magic, which sets it apart from many other companies. The commission rate is great, too.
9. Mystic Convergence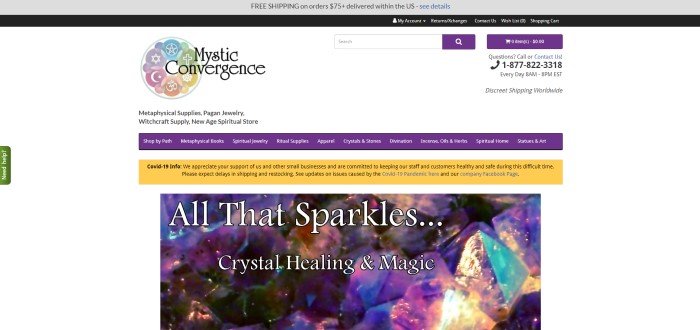 Mystic Convergence sells metaphysical supplies, witchcraft supplies, pagan jewelry, and new age products. On the website, products are arranged in categories such as books, jewelry, ritual supplies, apparel, crystals, divination, incense, home décor, and art. There's also a tab to allow customers to shop for items by the type of spiritual path they're on, including topics such as witchcraft, Buddhism, voodoo, or Druidism.
This store also includes a set of informational links near the bottom of the page to help customers learn about esoteric subjects they're interested in. Shipping for orders of $75 or more in the United States is free.
Mystic Convergence runs its own affiliate program. Signing up as an affiliate begins by creating an account, which can also be used as a customer account for making purchases.
Why You Should Promote Mystic Convergence: This company has a nice selection of products, a few different ways customers can search for items they're interested in, and information on various spiritual paths. For affiliate marketers, having a combined customer and affiliate account could be convenient, and the commission rate is decent.
10. The Tiny Cauldron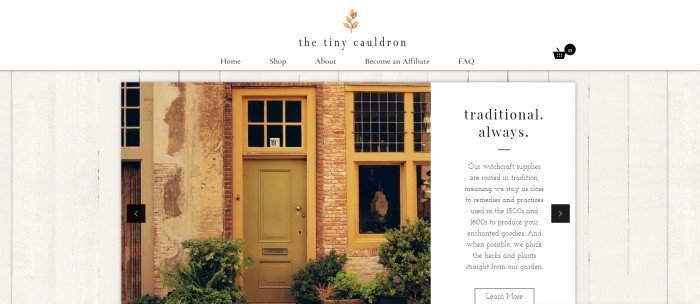 The Tiny Cauldron is an online store carrying items for white witchcraft, green witchcraft, and traditional witchcraft. Both experts and beginners are welcome to shop at this store. Products include items like oils, healing salt, herbs, sachets, altar items, spells, and charts.
One nice thing about the website is that customers can shop for items by cost, with items ranging from $5 to $65 each. This company also offers box collections without a subscription. However, discount codes can't be used with the boxes, and that might affect affiliate income.
The affiliate program is run by The Tiny Cauldron itself. The company is seeking affiliates who have more than 800 followers on social platforms, have a spiritual focus, and post at least ten times a month. Affiliates can create their own ads or use ads provided by The Tiny Cauldron.
Why You Should Promote The Tiny Cauldron: The Tiny Cauldron has a wide variety of items for several types of witchcraft. The ability to shop for items by price is nice, and the collection boxes could attract some shoppers.
Affiliate Website Ideas
Now that you've read through this list of the top ten witchcraft affiliate programs, do you see how they can be put to use for you? I have some ideas to share that you can use to help you get started, too.
For example, some of the programs listed above could work well with a website dedicated to growing and using herbs. Besides promoting shops that sell esoteric herbs, teas, and oils, you could promote organic teas, aromatherapy oils, gardening tools, recipe books, dehydrators, storage containers, and more.
A second idea is an edgy fashion website. Some of the witchcraft apparel associated with the programs above could fit well here, but you could also promote sewing patterns, fabric clubs, footwear, skincare, makeup, hair dye, henna tattoos, and colored eye lenses.
A final idea is a website for people who want to learn the esoteric arts. Besides the programs listed above, a website like this could promote books and videos on different aspects of spiritualism. Candle companies, jewelry-making supplies, and online courses could all fit well with a website like this.
Boost Your Affiliate Earnings
These 10 affiliate programs are just the beginning of what's possible. There are hundreds of ways to earn affiliate commissions with your website, including product reviews, top 10 lists, how-to guides, and more
But what about traffic and conversions? How do you make sure your affiliate links get clicked?
I used the affiliate training here to turn my brand new website into a six-figure income generator in less than two years. Build a business, not just a pocket-money side project!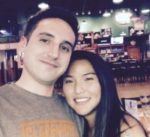 Nathaniell
What's up ladies and dudes! Great to finally meet you, and I hope you enjoyed this post. My name is Nathaniell and I'm the owner of One More Cup of Coffee. I started my first online business in 2010 promoting computer software and now I help newbies start their own businesses. Sign up for my #1 recommended training course and learn how to start your business for FREE!