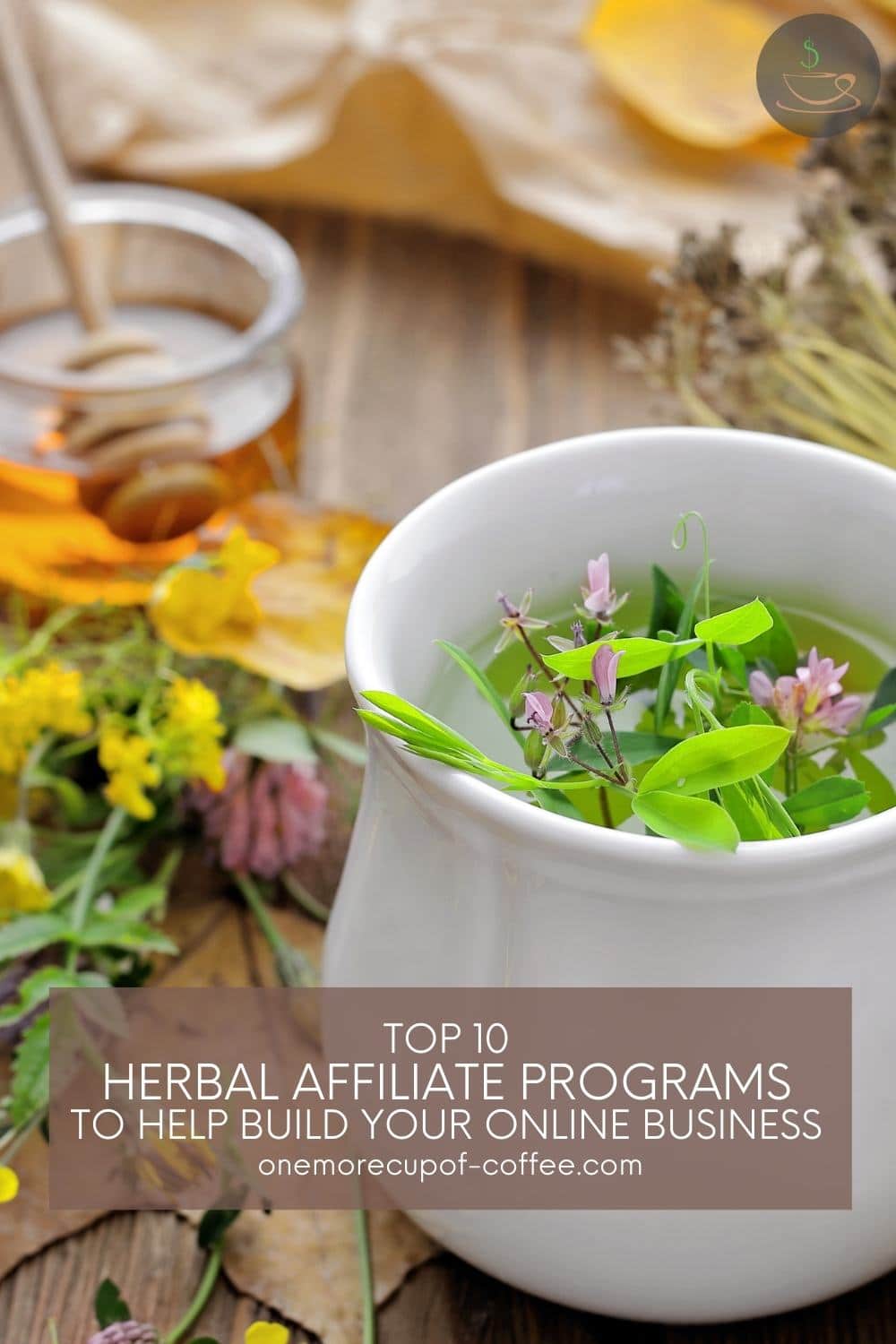 Around 20 percent of the population of the United States uses herbal supplements of some kind. For some people, the herbs are taken in pill form. Others drink teas or rub herb-based ointments on their skin.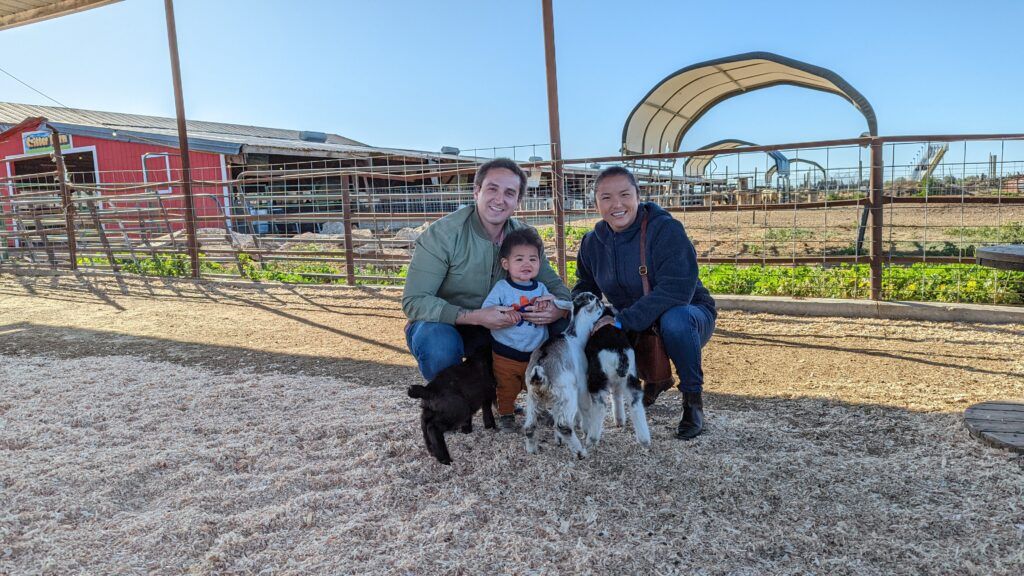 Are You Ready To Work Your Ass Off to Earn Your Lifestyle?
Are you tired of the daily grind? With a laptop and an internet connection I built a small website to generate income, and my life completely changed. Let me show you exactly how I've been doing it for more than 13 years.
No matter how the herbs are used, customers will need a way to find what they're looking for. By the same token, companies who provide herbs and herbal supplements need to find a way to help customers find them.
That's where affiliate marketers come in. These top 10 herbal affiliate programs can give you ideas for how an affiliate marketer can help bring customers to companies who sell herbs, and how they can make a good profit as they do. Some other related affiliate products could be anything about natural health or organic food.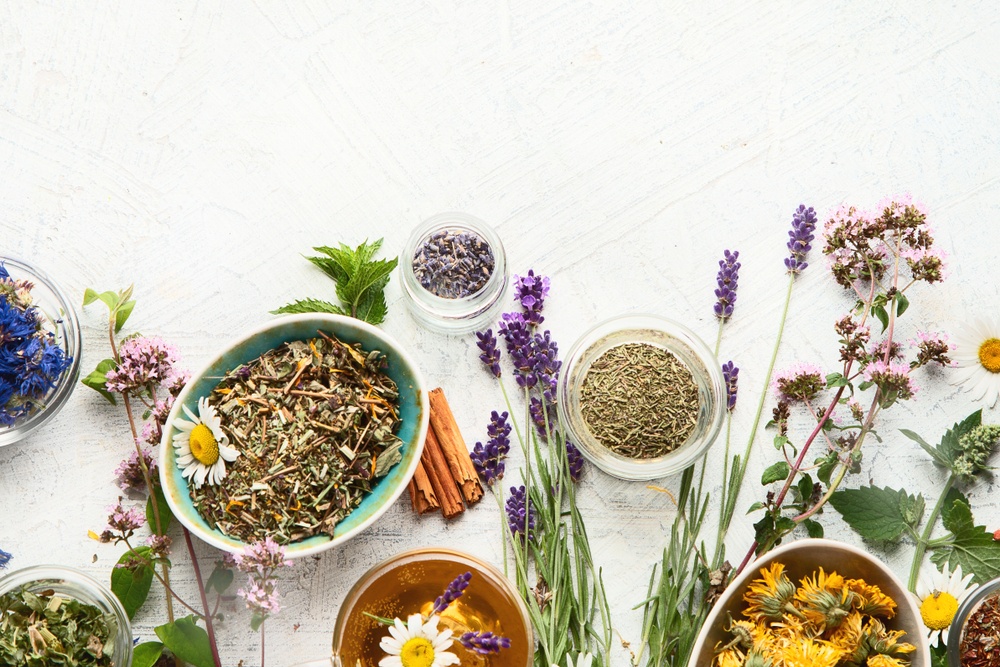 Herbal Affiliate Programs
Hyperion Herbs
Primal Herb
HerbsPro
Herbal Goodness
iHerb
Starwest Botanicals
Thrive Market
Eco Nugenics
Botanic Choice
Native Remedies
1. Hyperion Herbs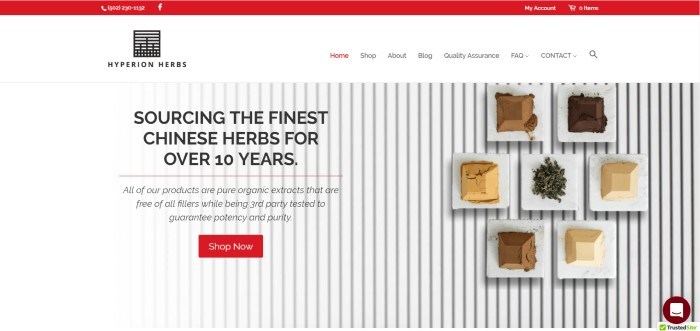 Hyperion Herbs is a source for Chinese herbs, including Gynostemma Tea and extracts of Chaga Mushroom, Mucana, Nettle Root, Lion's Mane, and Duanwood Reishi. The herbs mostly come as capsules, powders, or drops, and there are a few other interesting products, such as incense and teaware.
Banners, email templates, and personal product links are ready to go. There's also no payment threshold. Payments are made through PayPal every month, even if you only earn a few dollars in commission.
Why You Should Promote Hyperion Herbs: Although the cookie length is only thirty days, once a customer has purchased through an affiliate link, that affiliate gets a commission on every future order that the customer makes.
2. Primal Herb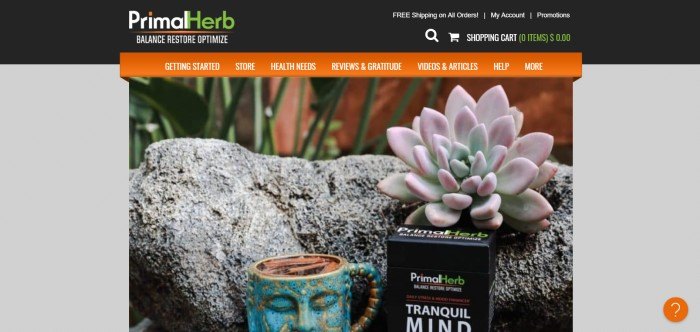 Primal Herb is a medicinal herb company with a mission to help customers to balance, restore and optimize their bodies through the use of herbs. Many of the products come as powdered extracts that can be used to make teas or blended into yogurts and smoothies.
Customers can filter the products they want to shop for by the part of the body they want to support, such as the adrenals or the kidneys. First-time buyers can get a ten-percent discount, and there's a year-long 100% money-back guarantee.
Why You Should Promote Primal Herb: The company has a full sales funnel that includes triggers, upsells, and down-sells to convert shoppers from affiliate pages into customers. Primal Herb also uses Facebook retargeting and cart abandonment techniques to draw in customers to use an affiliate link but then leave before making a purchase.
3. Herbs Pro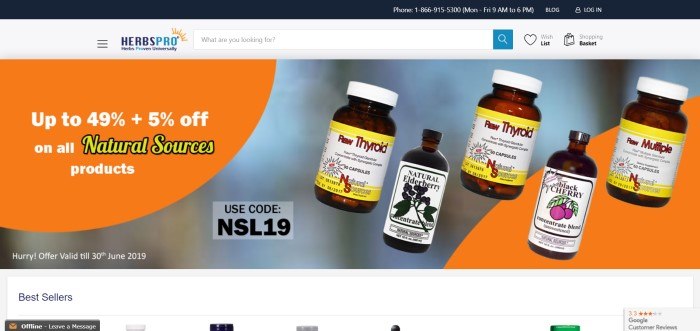 HerbsPro is an online herbal supplement store that carries a wide variety of brands and types of herbal products. Shoppers can find basic herbal products such as powdered bone meal, Horse-Chestnut, and Grape Seed capsules, and Vitamin E skincare cream.
Customers can filter their HerbsPro shopping experience by the type of herb they're looking for or by the category. The categories include supplements, groceries, pet care, health and fitness care, and beauty products. There's also a clearance section.
HerbsPro uses ShareASale to host its affiliate program.
Why You Should Promote HerbsPro: HerbsPro has a list of about 50,000 products. According to the affiliate site above, customers can save 60% over retail with HerbsPro. The wide variety of prices and the discounts could be great conversion factors for new customers.
4. Herbal Goodness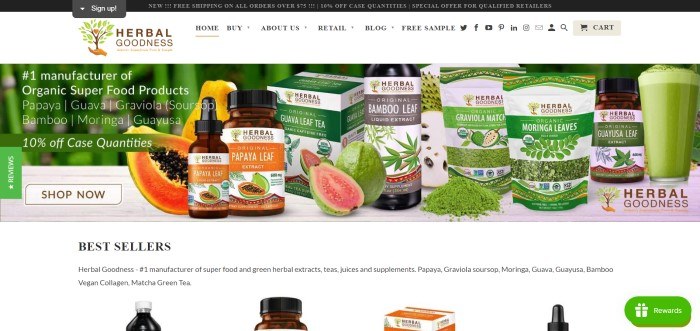 Herbal Goodness started out as Herbal Papaya and then transitioned through Herbal Graviola and Herbs in the Raw to its current company form, which promotes the previous company names as brands. The products are based on superfruits. They come as extracts, in bulk form (think Papaya leaves), teas, and capsules.
The company is 100% owned by women. Products are sourced using organic farming and fair-trade practices. Herbal Goodness also donates ten percent of its profits to educate girls in Africa.
The affiliate program is administered through ShareASale. Affiliates promote the Herbal Papaya or the Herbal Graviola brand names on their sites.
Why You Should Promote Herbal Goodness: There's a thirty percent introductory commission rate for the first thirty days, which means affiliates can get an immediate boost from their first sales. Orders are usually over $100, and cookies last for an entire year.
5. iHerb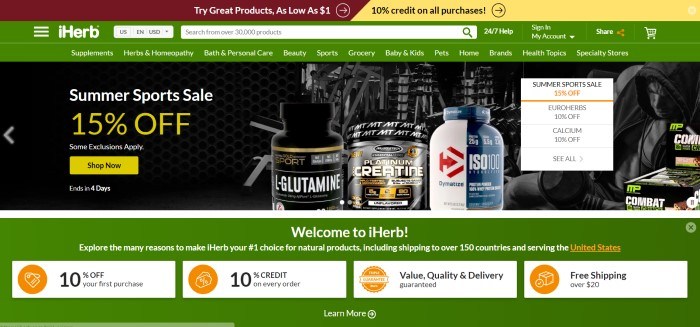 iHerb sells herbs and supplements as well as herbal-based products for groceries, beauty, sports, pets, and personal care. It carries some hard to find items, too, including some Korean beauty products. There are around 30,000 different products sold through iHerbs.
This company offers some great deals to help convert shoppers into customers. First-time buyers get 10% off their total purchase. Customers also get 10% of their purchase as credit toward a future order, and orders totaling more than $20 get free shipping.
Why You Should Promote iHerb: The big selling points for iHerb are the wide variety of products and customer discounts. This company accepts affiliates from anywhere in the world.
6. Starwest Botanicals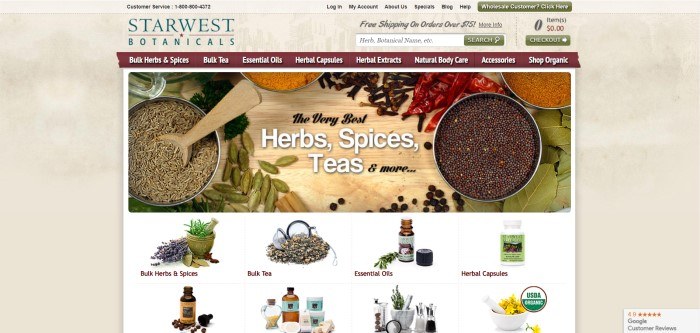 Starwest Botanicals is all about bulk herbs and organic wholesale herbs and spices. There are also bulk teas and essential oils. There are around 3,000 natural products to choose from, and customers get free shipping on orders of $75 or more.
This company shies away from the pharmacy-store type feel with more loose-leaf products than a wide range of bottled capsules. However, the store does sell some herbal capsules as well as accessories for sorting herbs and making capsules on your own.
The affiliate program is administered through ShareASale.
Why You Should Promote Starwest Botanicals: The cookie duration and commission rate are both nice, and the company has a good reputation in the herbal community.
7. Thrive Market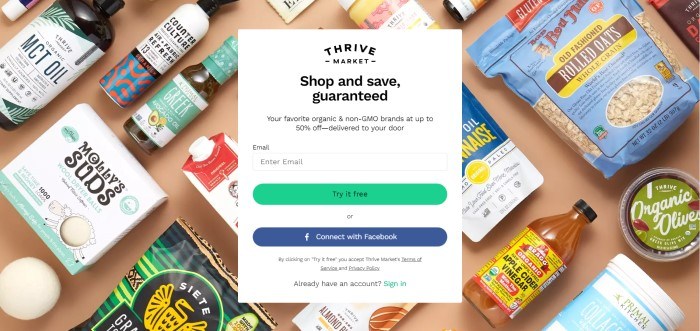 Thrive Market offers a wide range of products that are organic or non-GMO. There's a category for herbs and homeopathy, but there are also categories for food, frozen items, wine, vitamins and supplements, beauty, bath and body, and items for kids, pets, and the home.
The products range from organic MCT oil to unpasteurized apple cider vinegar and old-fashioned rolled oats. Customers can save 25-50% over retail prices for these items.
The affiliate program is run by CJ.
Why You Should Promote Thrive Market: Affiliates can earn a competitive tiered commission on the two membership options available. $40 on the purchase of an annual membership and $5 on the purchase of a 1-month membership. The cookie life is set at 14 days.
One note: The Thrive Market home page requires customers to create an account before they can start shopping. There are ways to navigate around this, but if your affiliate links lead to the home page, you might lose some sales.
8. Eco Nugenics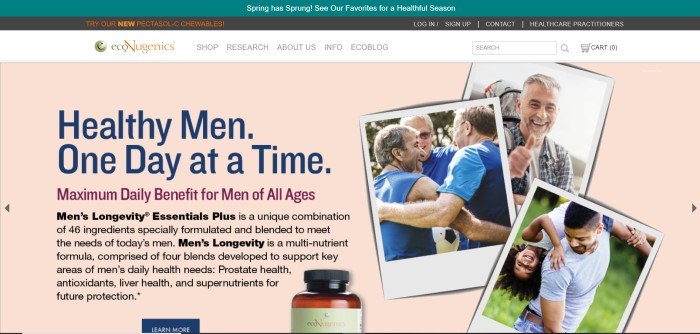 This company is interesting because it has a strong focus on the health of men. Products include digestive support, prostate support, and longevity support. There are also some products for women, including a supplement for breast health and longevity support for women.
Eco Nugenics is based on ancient herbal wisdom such as Chinese and Ayurvedic medicines, but it's backed up by serious research. The company also offers webinars to show how herbs can help with detoxification or other health issues. The affiliate program is run by Viglink.
Why You Should Promote Eco Nugenics: the heavy emphasis on research could be a conversion factor for some shoppers, and the educational webinars could help, too. The focus on men's health or women's health could be important depending on the type of niche market website the affiliate is using.
9. Botanic Choice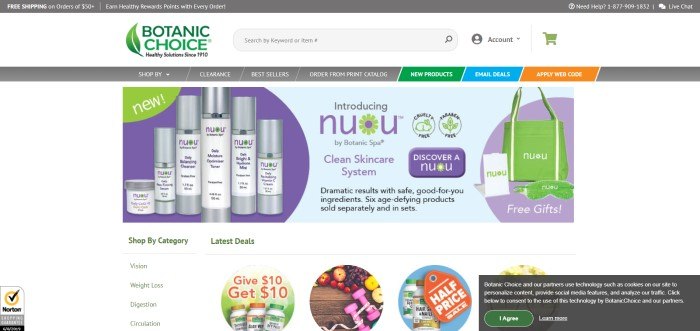 Botanic Choice has been in business since 1910, so it's one of the most well-established herbal companies affiliate marketers can partner with. The affiliate program is administered through CJ.
Products range from herbal-based beauty products to herbal supplements that support a wide range of body functions. There are some exclusive products, such as the Opti Gold Vision Formula, and there's a one-year money-back guarantee on the products.
Customers can enroll in an auto-fill program if they plan to make the same order repeatedly. They also earn reward points with every purchase that can be redeemed for discounts on future orders.
Why You Should Promote Botanic Choice: Besides banners and other promotional material, Botanic Choice has coupon links that affiliates can use to attract new customers.
10. Native Remedies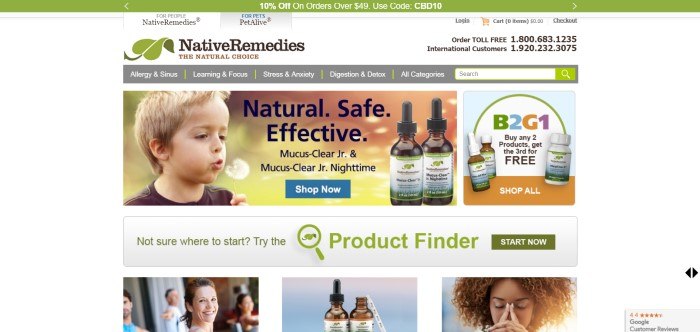 Native Remedies was created to help people cope with and treat a variety of ailments without the symptoms that often accompany prescription medicines. The company carries herbal supplements and formulas for problems with allergies and sinuses, learning and focus, stress and anxiety, detoxification, and more.
There are around 200 products available through Native Remedies. These products include both herbal and homeopathic remedies, so customers who want to use both options can get all their shopping done in one place.
Why You Should Promote Native Remedies: The 25% commission rate is nice. This company also zeroes in on remedies, so it could be a good fit for some niche market websites.
Affiliate Website Ideas
Now that you know a little bit about the top 10 herbal affiliate website programs, how will you turn that into affiliate income? You'll need to create a niche website that leverages programs like these.
For example, you could create a website that focuses on growing your own herbs. Gardening equipment, seed companies, soil amendments, and gardening pots could all be featured here. Hydroponics would fit too.
On a website like this one, affiliates could also promote online gardening courses or do-it-yourself home remedy courses. You could also cover natural, humane ways to keep bugs and pests away from your herb garden, such as organic pesticide services.
What about a website that discusses using herbs to promote weight loss? You could include content about which herbs help burn fat, how to use herbal lotions and ointments to target cellulite, and how some herbs boost metabolism. A website like this could also promote weight loss programs, supplements to build muscle mass, and home gym equipment.
Using herbs with children is another hot topic. This type of website could promote natural sleep or anxiety aids for children, organic baby care products, and environmentally-friendly toys and furniture. You could do something similar with an herbal-pet website.
There are tons of ideas where herbs could fit in. You don't have to make your website just about herbs alone!
Boost Your Affiliate Earnings
These 10 affiliate programs are just the beginning of what's possible. There are hundreds of ways to earn affiliate commissions with your website, including product reviews, top 10 lists, how-to guides, and more
But what about traffic and conversions? How do you make sure your affiliate links get clicked?
I used the affiliate training here to turn my brand new website into a six-figure income generator in less than two years. Build a business, not just a pocket-money side project!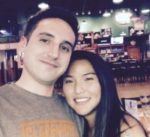 Nathaniell
What's up ladies and dudes! Great to finally meet you, and I hope you enjoyed this post. My name is Nathaniell and I'm the owner of One More Cup of Coffee. I started my first online business in 2010 promoting computer software and now I help newbies start their own businesses. Sign up for my #1 recommended training course and learn how to start your business for FREE!