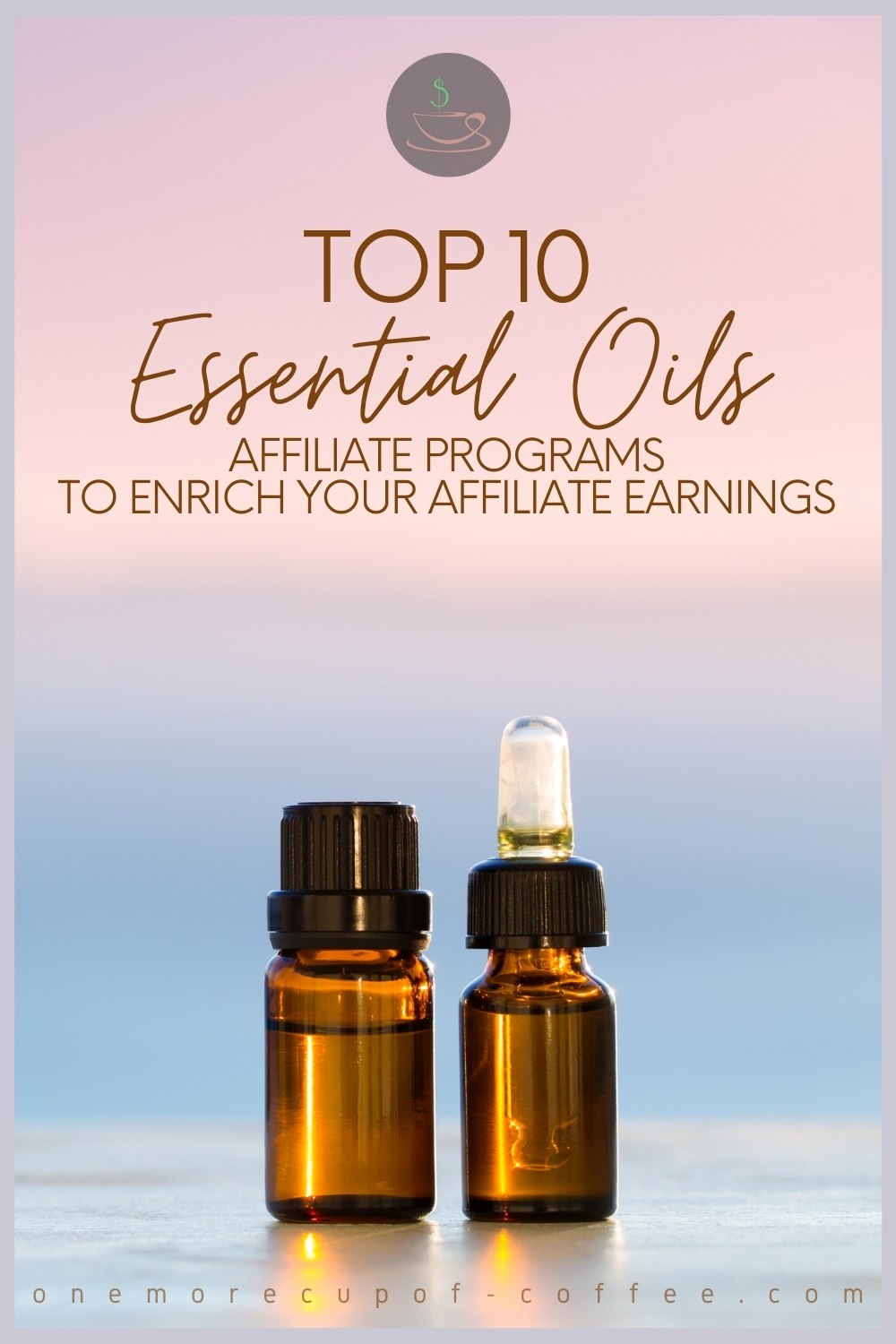 The first time I was introduced to essential oils, it was lavender oil to help heal a burn. Next, I was told that orange essential oil was good for cleaning, and I learned that clove essential oil could help with toothaches.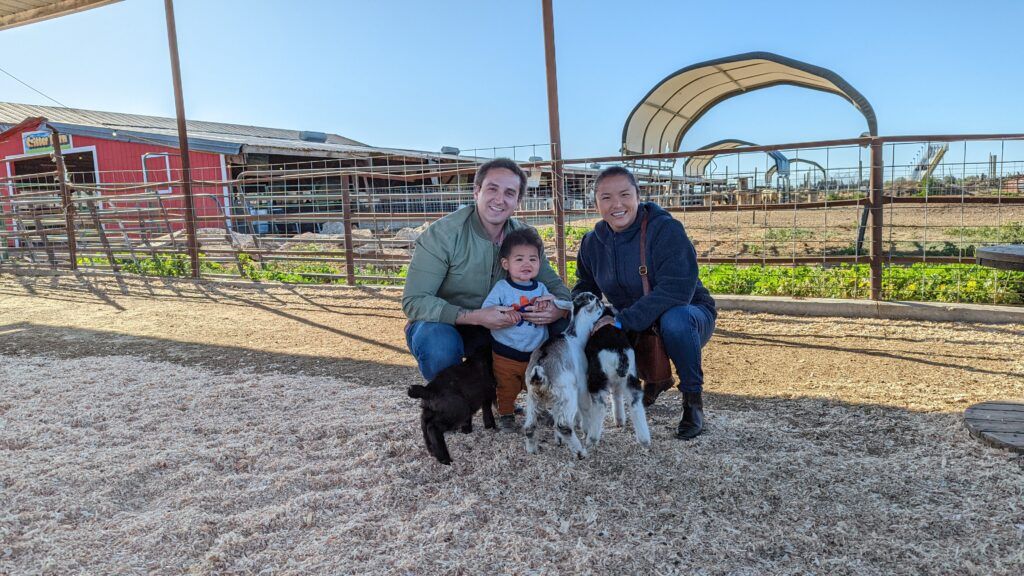 Are You Ready To Work Your Ass Off to Earn Your Lifestyle?
Are you tired of the daily grind? With a laptop and an internet connection I built a small website to generate income, and my life completely changed. Let me show you exactly how I've been doing it for more than 13 years.
While essential oils are overall less expensive than they used to be, they're not cheap, and they're not easy to come by. It takes 220 pounds of lavender to create one pound of lavender oil. It takes 10,000 roses to fill a single 5 ml bottle with essential oil.
There's been a lot of hype in the media during the past few years about essential oils and what they can do. While there are definitely rumors, there are also some interesting natural applications for using them.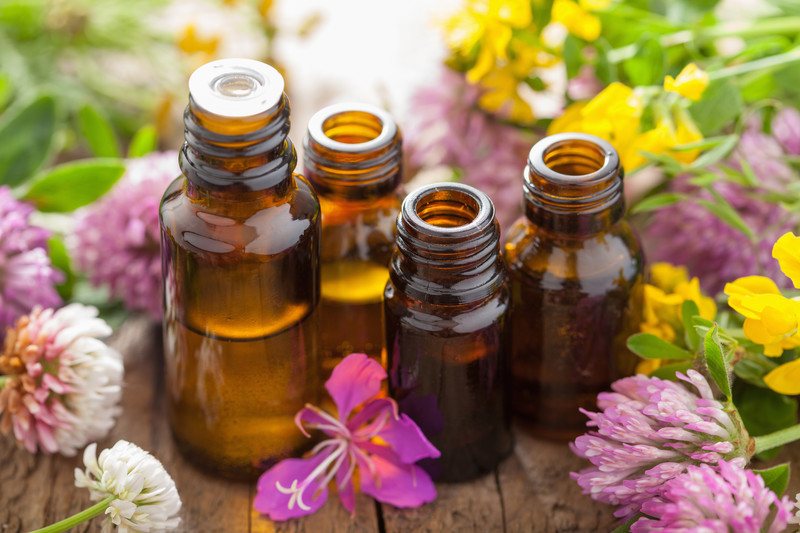 The market is growing. According to a study by Global Market Insights, the worldwide essential oil market will reach $13 billion in 2024. As the industry grows, so does the need for affiliate marketers who can help get the word out about essential oils and the companies that provide them.
Interested? This list of top 10 essential oils affiliate programs can help you kick off your essential oil promotions. None of the programs listed below are MLM. Just good old affiliate marketing!
Essential Oils Affiliate Programs
Rocky Mountain Oils
Jade Bloom
Barefut
Essential Oils Academy
Healing Natural Oils (Amoils)
Plant Therapy
GEO Essential
Aurelia Essential Oils
Floracopeia
Vibrant Blue Oils
1. Rocky Mountain Oils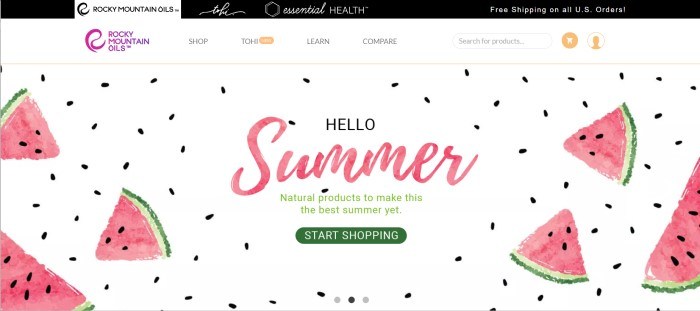 Rocky Mountain Oils is a solid 13-year old company that aims to provide customers with high-quality essential oils for a decent price, without the pressure of MLM situations. The oils are tested by a third-party, independent laboratory.
The products include both single oils and blended oils, and there's a 90-day customer satisfaction guarantee. Customers in the United States get free shipping. Customers outside the United States can also get free shipping if their order totals $199 or more, and professionals such as massage therapists who use Rocky Mountain Oils in their practices can get steep discounts.
On the affiliate application, potential affiliates are asked about the number of subscribers and page views they have per month. They're also asked about how long their brand has been active and about the content they publish on their website. The program is run through ShareASale.
Why You Should Promote Rock Mountain Oils: Affiliates can sign up as exclusive, where they don't promote any other essential oils, and get 16% commission. If they sign up as non-exclusive, they get a 12% commission, and they can't participate in exclusive offers and incentives.
2. Jade Bloom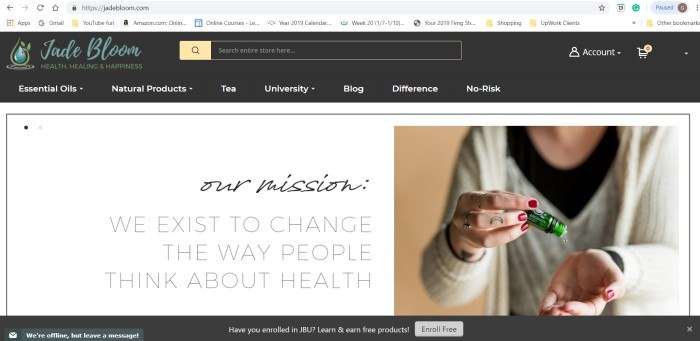 Jade Bloom has the motto 'Health, healing and happiness.' This company sells 100% pure essential oils, as well as natural products such as toothpaste, deodorant, shampoo, soap, hair care, and skincare items.
There are also some loose-leaf teas and Jade Bloom University, where interested customers can learn more about essential oils and how to use them.
These oils are relatively low priced. On the website, customers can find a section where they can shop for products under $10. There's a loyalty reward program for repeat customers, and there's also something called The Game. The game is more about working to heal the planet than it is about making purchases, but customers who play The Game can earn points that provide discounts on future purchases.
Jade Bloom provides a 100% refund on any product for any reason and free shipping with a minimum purchase of $15.
Why You Should Promote Jade Bloom: Affiliate marketers get lifetime commissions on sales initiated through their websites. There's also The Game, the free shipping, the loyalty rewards program and the possibility of a refund when customers aren't satisfied.
3. Barefut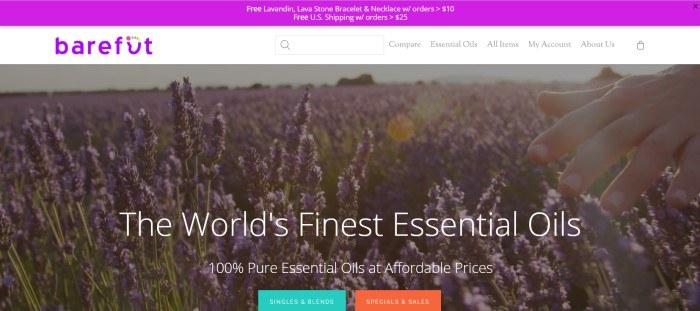 Barefut essential oils are sourced from 35 countries from around the world. The oils are 100% pure, affordable, and high quality. There's also a wide variety to choose from. There are more than 90 single oils and 43 blended products, plus an assortment of oil carrier oils. Some products are labeled as kid-friendly because when they're properly diluted, they can be used with children over two years of age.
Barefut also carries lip balms, oil diffusers, herbal teas, and books about essential oils as well as glass bottles for storage and dropper bottles.
Why You Should Promote Barefut: Affiliates make 20% on first sales and 10% on subsequent sales. There's also a rewards points program that gives customers about 5% credit toward future purchases, and this could be a converting factor.
4. Essential Oils Academy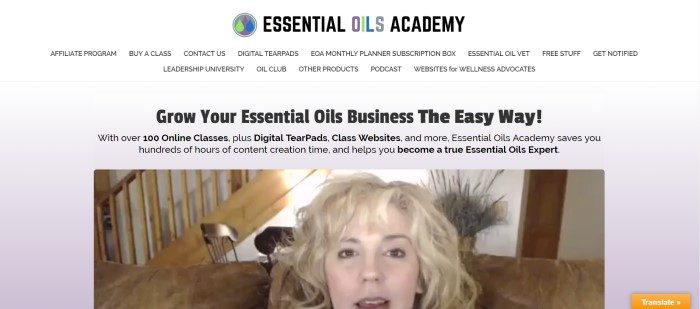 When you sign up with Essential Oils Academy, you're basically signing up to be what they call a Wellness Advocate. Affiliates in this position are expected to promote online classes about essential oils and how to grow an essential oil business. This is done mostly on social media sites.
The classes include topics such as essential oil recipes for pests, fighting germs, creating intimacy, and classes on how to use specific essential oils such as oregano or lavender. The company also offers digital tear sheets, which are information pages covering class material for offline use.
Essential Oils Academy also offers monthly planner subscription boxes. These subscriptions can include Facebook classes, tear sheets, daily post packages, and even leadership classes, depending on the subscription. They range in price from $47-$87 per month.
Once nice thing about the subscriptions is that a promotion plan with all the materials is laid out for you month by month, so all you have to do is check promotion ideas off your to-do list.
Why You Should Promote Essential Oils Academy: It's a somewhat unique business in the essential oils industry, so it could catch the customer's eyes. The commission rate is good, too.
5. Healing Natural Oils (Amoils)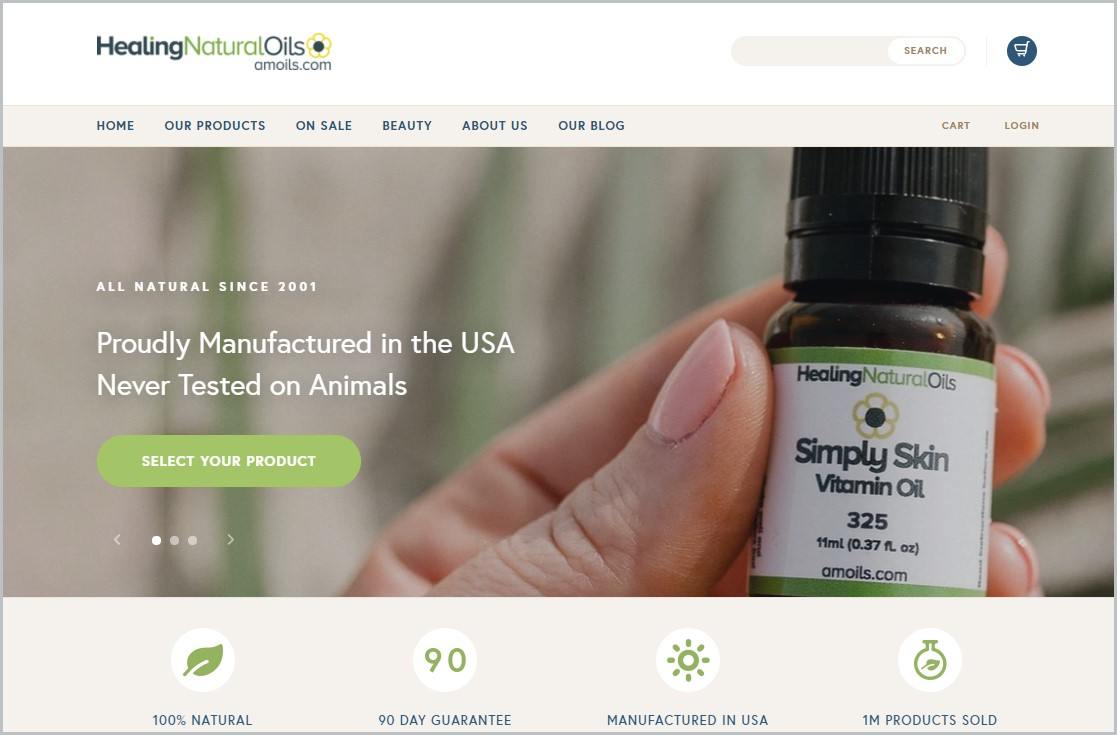 Healing Natural Oils (Amoils) has been in business for over 15 years now. They are one of the leading manufacturers and retailers of100% natural health products. All of their products are proudly made in America and contains no pesticides, herbicides, or any synthetic chemicals. There is also no animal testing and animal products used.
They offer a wide range of trusted high quality, natural healing oils for treatment or reducing symptoms for a variety of conditions. This includes but are limited to stretch marks, warts, skin tags, hemorrhoids, wrinkles, moles, acne, andd more. They stand behind their products and grants a 90-day money-back guarantee.
Healing Natural Oils (Amoils)'s affiliate program is managed by ShareASale. Commission is at 20% with a generous 60-day referral period. The average order size is $62 and conversion rates from quality sites is 3-6%. Affiliates are also given regular bonus programs and incentives.
Why You Should Promote Healing Natural Oils (Amoils): Attractive commission, a wide selection of products, and thousands of third party verified customer reviews resulting in a 4+ star rating.
6. Plant Therapy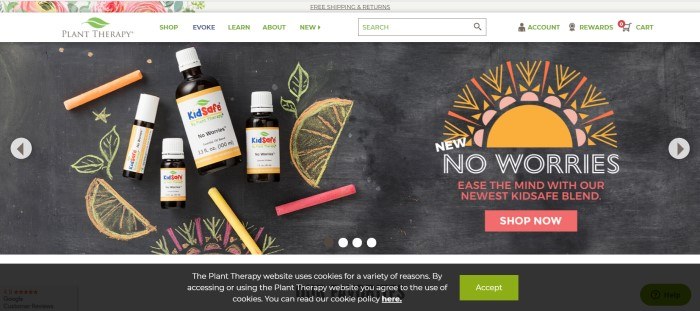 Plant Therapy offers a variety of essential oils and essential oils blends. Customers can shop for kids through the Kidsafe filter. There are also filters for men, for pets, ordering oils in sets, and ordering from the bargain bin.
The body care products include items like carrier oils, hydrosols, lotions, creams, balms, and oil diffusers. The prices are decent, with free shipping and returns. Most of the oils are organic.
In early 2019, Plant Therapy began its Planting Kindness program, in which the company helps out with charitable causes. This includes things like volunteers serving at a food bank. People who have a cause and would like Plant Therapy to help out can contact the company.
The affiliate program is run via Pepperjam.
Why You Should Promote Plant Therapy: The prices are decent, and there's a nice variety for customers to order from. The Planting Kindness program could also be a draw for some shoppers.
7. GEO Essential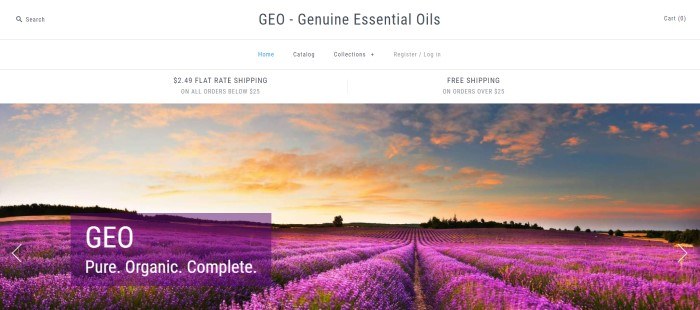 GEO Essential is built around the idea that organic oils are the safest and best oils to use. All the oils are organic and free of pesticides and genetic engineering. There are currently 37 single oils and five oil blends, and most oils are sold in 5, 10, or 15 ml bottles.
One of the most interesting things about GEO Essentials is that it carries a CPAP infusion adaptor and accessories, so people who use CPAP machines can use essential oils with them.
This company provides free shipping on orders over $25 and a flat shipping rate of $2.49 for orders of $25 or less.
Why You Should Promote GEO Essential: All of the oils are organic, and the CPAP adapter could bring in a whole new crowd of shoppers.
8. Aurelia Essential Oils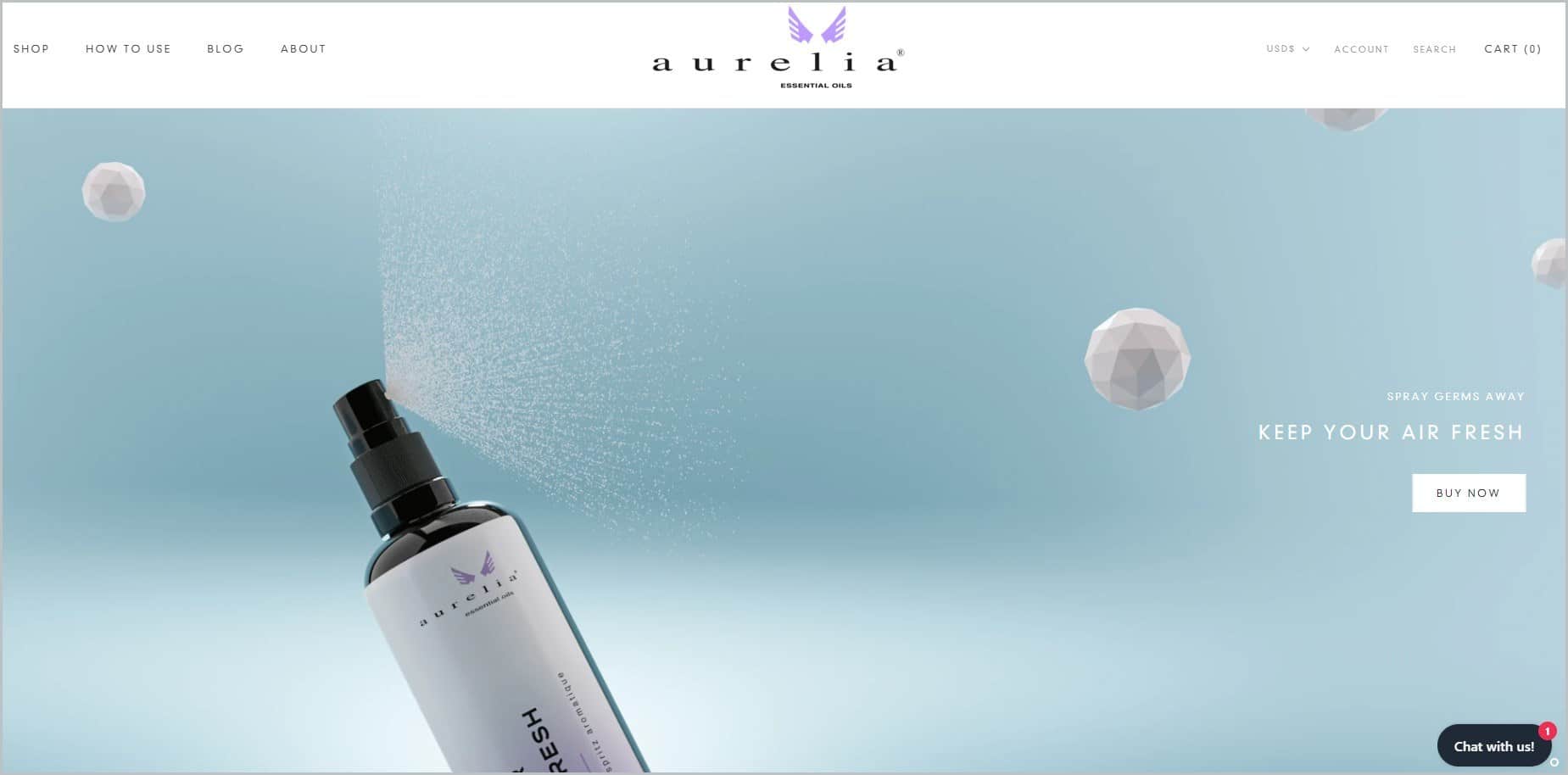 Aurelia Essential Oils creates products that contain over 100 different blends and has been creating 100% pure, therapeutic-grade essential oil synergies since 1991. They have blends for everything including indoor air pollution, skin, hair, yoga, relaxation, stress and more.
They only use the finest, highest quality therapeutic-grade essential oils. These essential oil blends are not just cruelty-free but also all-natural. All of their botanicals are 100% pure, free of waste materials, additives, dilution, or adulteration of any kind. They also work with fair-trade suppliers for their bottles, caps, labels, and raw materials.
Aurelia Essential Oils affiliate program is managed by ShareASale. Their affiliates will receive a 15%-40% commission for every sale referred. Earnings will be paid via Paypal, gift card, or check. Cookie life is set at 90 days. Affiliates will get an affiliate contact, support, and product education.
Why You Should Promote Aurelia Essential Oils: Every product is prepared by hand, ships all over the world, all of their botanicals are GLC-tested for heavy metal toxicity and contamination – these certificates indicate confirmed origin, botanical name, and component percentage.
9. Floracopeia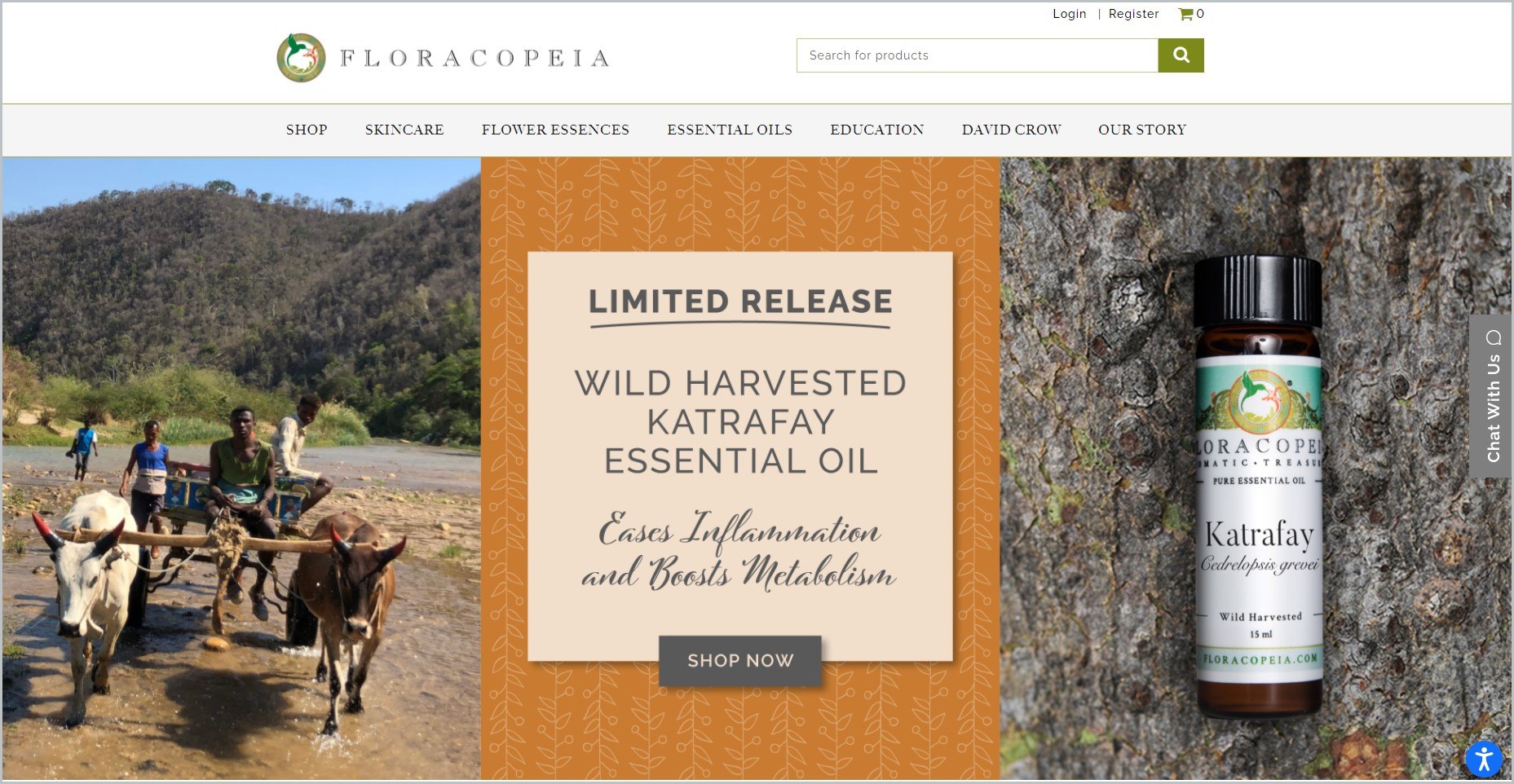 Floracopeia offers the highest quality botanical treasures and health education that supports ecological agriculture, and promotes traditional plant-based knowledge. For them botanicals can have a significant positive influence not just on people's mental, physical, and spiritual health, but on the economic health of small communities throughout the world as welll. Aside from essentioal oils, they also have flower essences, skicare products, and diffrent educational materials.
They believe that educating people around the power of plants give them the power to take revolutionary care of their beauty, health, and the ones they love most. Floracopeia share their knowledge around the medicinal, ecological, economic, and spiritual benefits of plants via their online courses, workshops, retreats, meditation newsletters, and their social channels.
Signup is for free at ShareASale to join the Floracopeia affiliate program. They offer a generous commission of 15% – 40% with 90 days cookie duration.
These two popular courses are: "Pharmacy of Flowers" which explains how to safely use essential oils for mental, physical, and spiritual health and well-being; and "A Flower's Power" which demonstrates how to use flower essences to overcome chronic stress, depression, anxiety, fear, and other negative mental conditions.
Why You Should Promote Floracopeia: You'll be represeniting a reputable, high-end health and wellness brand with a loyal customer following and have the first chance at promoting additional courses and products as they come online.
10. Vibrant Blue Oils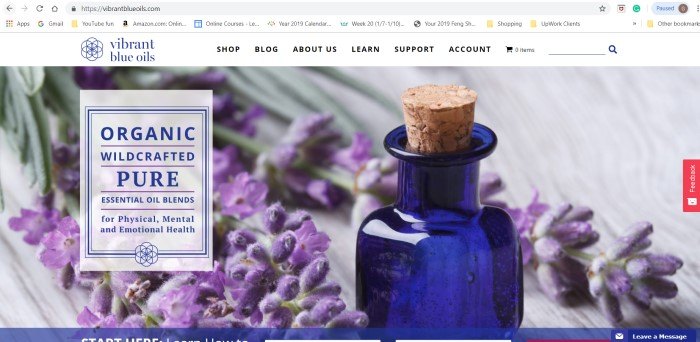 Vibrant Blue Oils is another essential oil company focused on organic essential oils. This company sells specific blends that are designed to balance the body, the brain, and emotions through blends that promote good sleep, digestion, reduce stress, heal the gut, calm inflammation, balance blood sugar, and support detoxification. Blends are very specific and are labeled for their uses, such as for the adrenals, liver, or lymphatic system.
Why You Should Promote Vibrant Blue Oils: The high emphasis on using oils for health could convert some shoppers. The commission rate is on the high side of average, too.
Affiliate Website Ideas
Now that you've read about the top 10 essential oils affiliate programs, how will you put them to use? There are a lot of niche websites you could try.
For example, you might create a niche website that deals with vibrational frequencies for healing. Essential oils could be featured, along with their healing frequencies. Crystals, mp3 tracks, homeopathic remedies, and light healing equipment could also be promoted on a niche website like this.
What about a website dedicated to essential oils for cleaning purposes? The website could feature recipes for creating wood polishers or antimicrobial washes. Products like green cleaning solutions, in-home maid programs, and even vacuum cleaners could be promoted on a site like this one.
Essential oils for intimacy could be another wide-open area. This type of website could also promote dating sites, intimate apparel, and even hypnosis courses for attracting the perfect partner.
Boost Your Affiliate Earnings
These 10 affiliate programs are just the beginning of what's possible. There are hundreds of ways to earn affiliate commissions with your website, including product reviews, top 10 lists, how-to guides, and more
But what about traffic and conversions? How do you make sure your affiliate links get clicked?
I used the affiliate training here to turn my brand new website into a six-figure income generator in less than two years. Build a business, not just a pocket-money side project!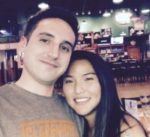 Nathaniell
What's up ladies and dudes! Great to finally meet you, and I hope you enjoyed this post. My name is Nathaniell and I'm the owner of One More Cup of Coffee. I started my first online business in 2010 promoting computer software and now I help newbies start their own businesses. Sign up for my #1 recommended training course and learn how to start your business for FREE!