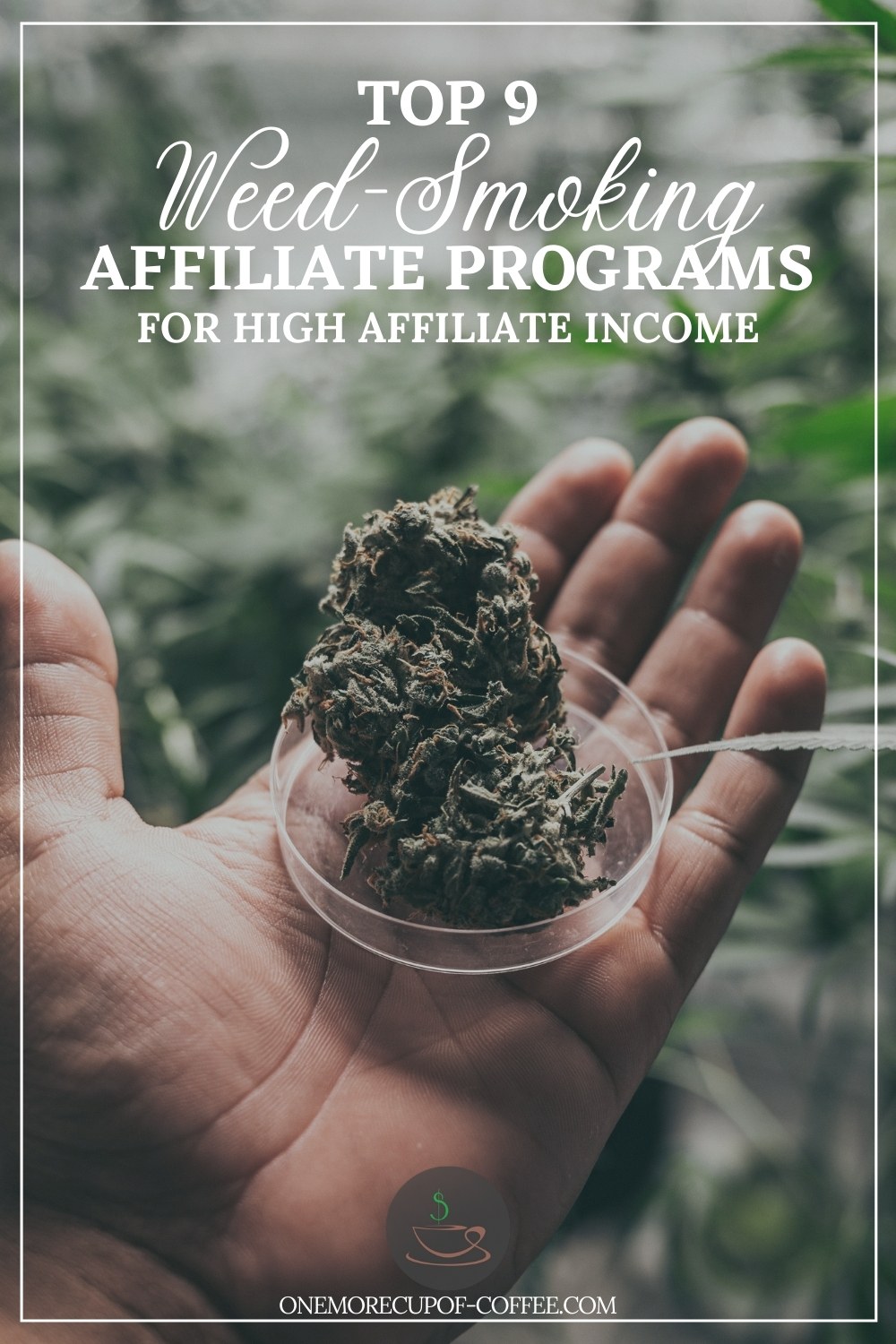 During the past decade, as more and more states legalized the use of Marijuana, the idea of marijuana use has become more socially acceptable. Around 22% of America's adult population uses marijuana once or twice a year. Around 35 million adults use marijuana once or twice a month.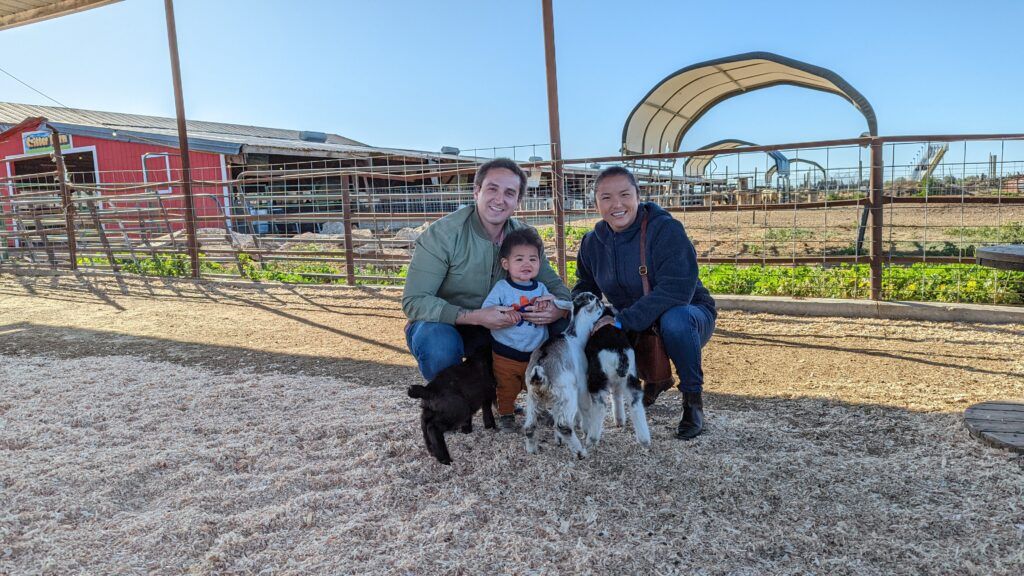 Are You Ready To Work Your Ass Off to Earn Your Lifestyle?
Are you tired of the daily grind? With a laptop and an internet connection I built a small website to generate income, and my life completely changed. Let me show you exactly how I've been doing it for more than 13 years.
The increasing social acceptability has led to a market opening for companies that sell marijuana and other weed smoking supplies. Many of these companies have affiliate programs.
If you're interested in creating affiliate income with this type of company but you don't know where to start, read through this list of the top 9 weed-smoking affiliate programs. It will give you an idea of what types of supplies these companies cover and perhaps spark some thoughts about how you could use them with your niche market websites.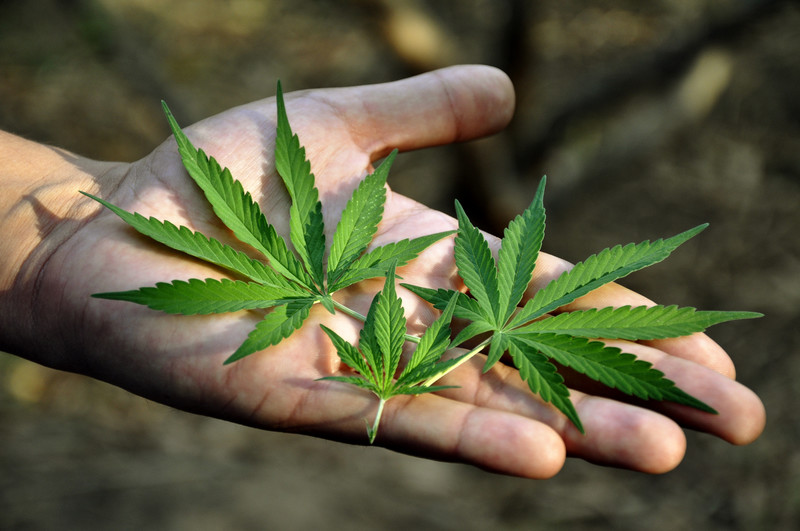 Weed-Smoking Affiliate Programs
Grasscity
Green Goddess Supply
HoneyStick
WeedSeedShop
Cannavape
Zombie Survival Kit For Smokers
Herbalize Store
DaVinci Vaporizer
Everyonedoesit
1. Grasscity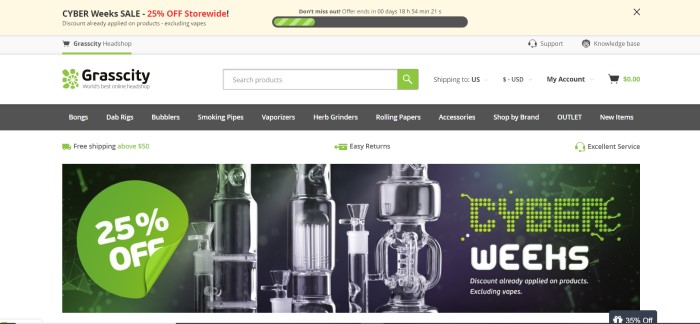 Grasscity is an online headshop that sells a wide range of smoking accessories. Products include rolling papers, pipes, bongs, ashtrays, bubblers, dab rigs, vaporizers, herb grinders, and more. Some of the items come in combo packs that can cost over $100.
One nice thing about Grasscity is that it offers tiered affiliate bonuses based on monthly revenue. Bonuses start at $50 for $2500 in revenue and go up to $750 for $20,000 or more in revenue. Grasscity also provides affiliates with weekly updates, including information on special sales, YouTube videos, Instagram images, banners, and other promotional materials.
Why You Should Promote Grasscity: For affiliate marketers, the tiered bonuses and ongoing promotional materials are a plus. The nice selection of products and decent prices can bump up shopping cart totals, too. Shoppers must be 21 years old to enter the website.
2. Green Goddess Supply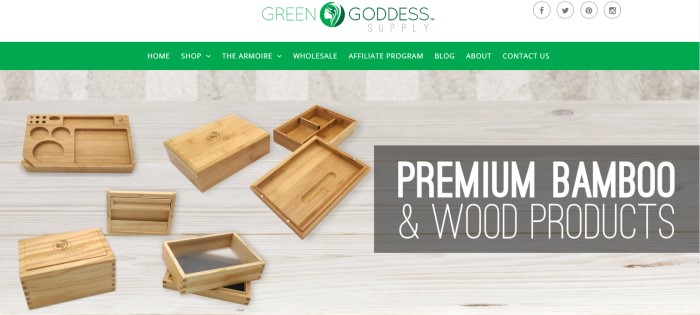 Green Goddess Supply has been selling products online since the mid-1990s, beginning with an herb grinder and branching out into other products. This store now carries glass pipes, metal pipes, growing chambers, dugouts, rolling trays, and more. Starter kit bundles are priced around $70-90.
Customers in the United States can receive free shipping on orders of more than $50.
Affiliates start out with a 10% commission, but if they bring in a high number of sales, they can receive a 20% commission rate. The affiliate program is administered through ShareASale.
Why You Should Promote Green Goddess Supply: Some of the items are handcrafted, which gives a luxurious feel to the shopping experience. The ability to earn more as a high-volume affiliate marketer is nice, too.
3. HoneyStick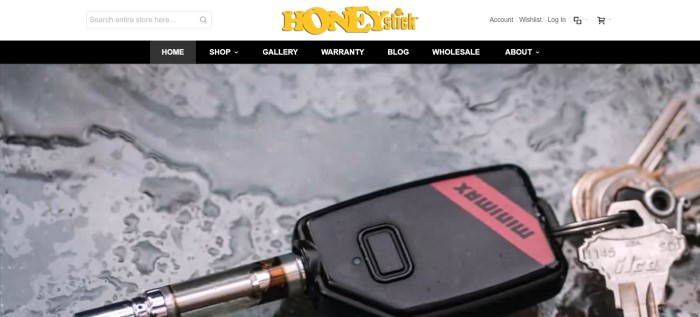 HoneyStick carries a wide selection of vaporizers and accessories for oils and concentrates. Besides vaporizers, products include vape tanks, custom vape kits, oil vape pens, and items like wax heaters, USB vape chargers, and coil replacements. This company also sells HoneyStick ballcaps.
Some of the products come with a high price tag, including the HoneyStick Arsenal Vape Kit, which is currently priced at $1,500. Other custom vape kits cost around $120-140. HoneyStick has an average order value of $100-115.
Shoppers have to be 18 years or older to browse through the HoneyStick website. This company offers free shipping on all orders that total more than $100.
The affiliate program is run through Refersion.
Why You Should Promote HoneyStick: The potential for a high order value is nice, and the commission rate is relatively high.
4. WeedSeedShop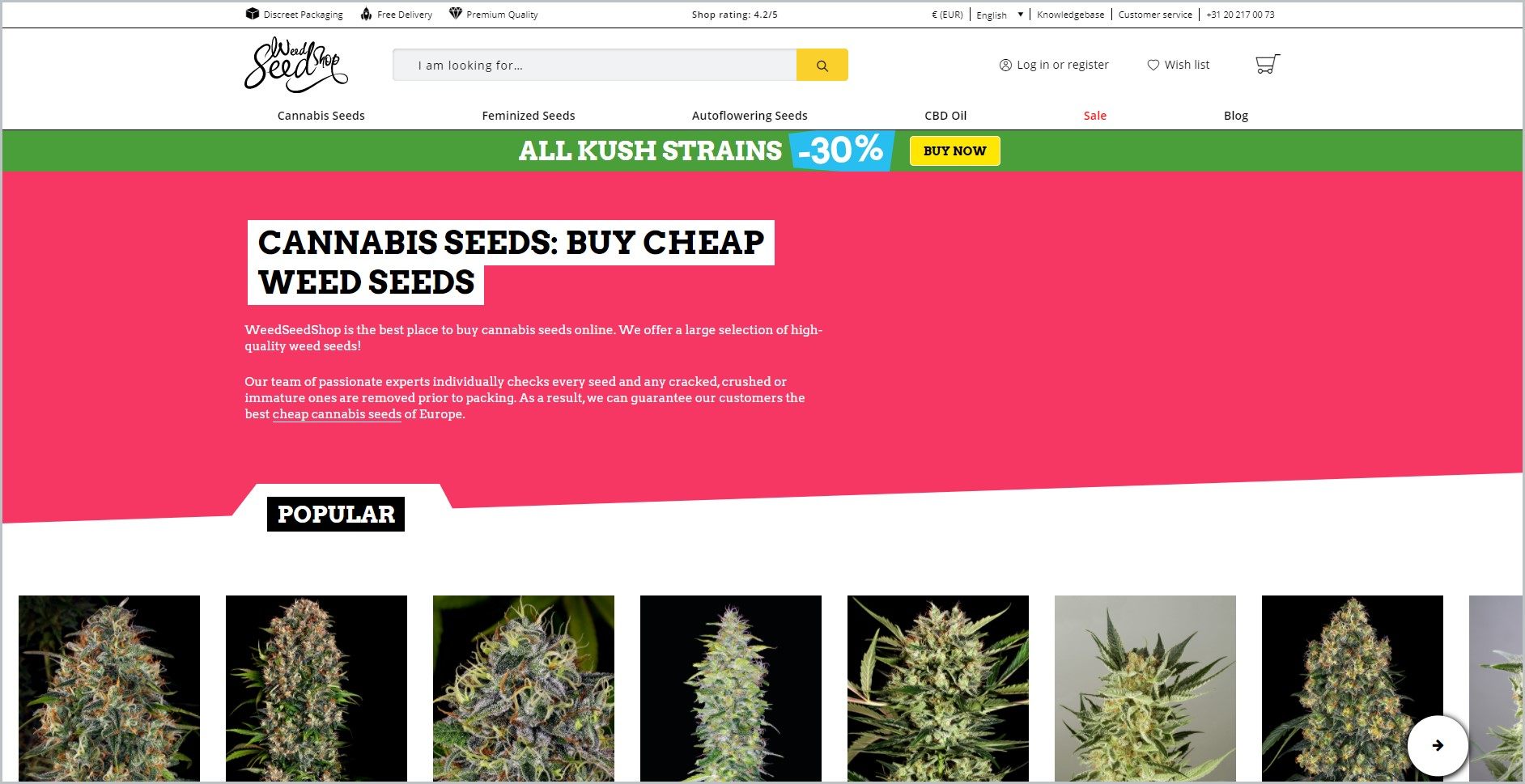 WeedSeedShop is one of the best places to buy quality but cheap cannabis seeds online in Europe. They offer a large selection of high-quality weed seeds. They have a team of passionate experts who meticulously checks every seed to ensure only the best quality ones make it to the packing stage.
WeedSeedShop is based in Amsterdam and has been sending seeds from there to most countries in the European Union since 1997. Some of their top varieties include Master Kush, Big Bud, Chronic, Ice, Crystal, and Mexican Haze. These varieties have a heavy yield and available for the lowest available prices.
Why You Should Promote WeedSeedShop: Free shipping to most areas of Europe. Affiliates can also earn a 15% commission on CBD oil products in addition to a 30% commission on weed seeds.
5. Cannavape

Cannavape sells vape pens and vaporizers, but it specializes in CBD vape juice and CBD-infused products. The hemp that these products are made from is grown in Colorado. This company has been featured on Today, BBC, Forbes, BuzzFeed, HuffPost, and NBC News.
Cannavape has a three-tiered affiliate commission system, starting at 20% for affiliates who bring in 1-100 sales. Affiliates who sell between 101-200 sales get a 25% commission, and affiliates who refer more than 201 sales receive a 30% commission.
This company runs its affiliate program through iDevAffiliate, and it provides affiliates with promotional materials and tracking tools.
Why You Should Promote Cannavape: The three-tiered commission level is nice, and the products are high-quality and health-related, which could help convert some shoppers.
6. Zombie Survival Kit For Smokers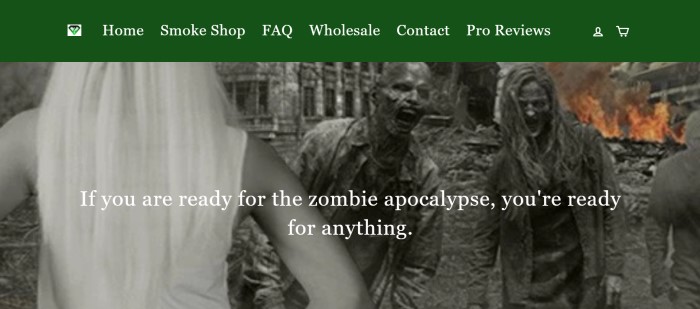 Zombie Survival Kit For Smokers carries high-rating dugouts and kits that fit discreetly and comfortably into pockets. All of the products are made in the United States and come with a 100% product satisfaction guarantee.
Affiliates are given updated promotional materials every month. If they refer other affiliate marketers to the program, they get a 5% commission on any sales that the second-generation affiliate brings in.
Why You Should Promote Zombie Survival Kit For Smokers: The product has a great reputation and reviews. The 20% commission rate, second-generation commission opportunity, and unlimited cookie are great, too.
Although it's been mentioned on some weed-smoking affiliate websites, Zombie Survival Kit For Smokers advertises its products as being made just for tobacco.
7. Herbalize Store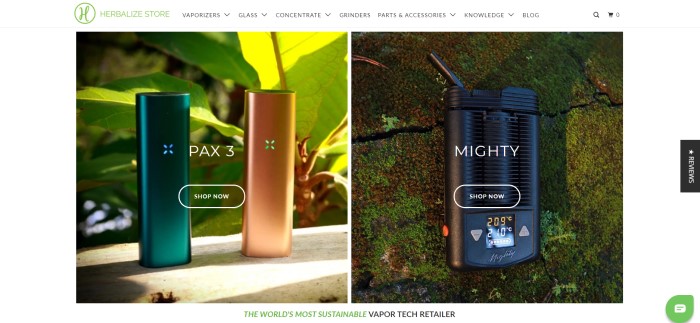 Herbalize Store is an online vaporizer store that operates in the United States, UK, and Canada. This company carries vaporizers, vape pens, water pipes, and desktop vaporizers. Prices for many products are listed at more than $200 each.
This store also sells grinders, concentrates, and parts and accessories. Products are shipped for free in the United States in discreet packaging.
This company also partners with One Tree Planted to plant one tree for every vaporizer sold. The average order value is $200, and the affiliate program is administered through ShareASale.
Why You Should Promote Herbalize Store: The tree-planting program makes this company stand out. The high average order value is nice, too. Potential affiliates can learn more about the affiliate program by emailing the company with their questions.
8. DaVinci Vaporizer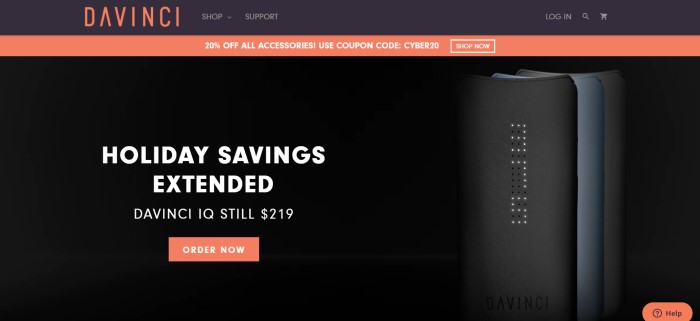 DaVinci Vaporizer sells vaporizers that are meant to be used with loose-leaf material rather than concentrates or oils. This company has been featured in Forbes, Inked, The Portlander, and The Cannabist, and the DaVinci IQ vaporizer won the 2017 Spannabis Award. DaVinci Vaporizer also has a lowest-price guarantee.
DaVinci Vaporizer provides free shipping on all orders over $50. This company ships to the United States, Canada, and 26 countries in the European Union.
The affiliate program is administered through ShareASale, and the average commission per sale is $70.
Why Should You Promote DaVinci Vaporizer: The ability to use loose-leaf products rather than liquids could convert some shoppers, and the high average commission rate is nice, too.
9. Everyonedoesit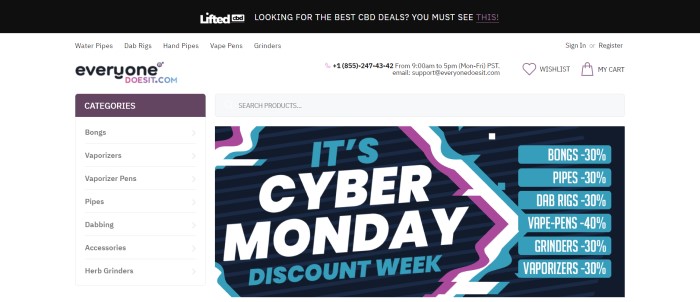 Everyonedoesit is an online headshop operating in the United States and the UK. Products include a wide variety of vaporizers ranging from desktop vaporizers to vape pens. The company also sells water pipes, dab rigs, hand pipes, and grinders. Customers get free shipping on all orders over $50.
Everyonedoesit has both a brand ambassador program and an affiliate program. With the brand ambassador program, fans and influencers can promote the products on social media sites like YouTube or Instagram in exchange for commissions, reward points, and gift cards.
The affiliate program promotes products through online publications for commissions. This company administers its affiliate program through ShareASale.
Why You Should Promote Everyonedoesit: It's nice to have a choice between being a brand ambassador or an affiliate marketer.
Affiliate Website Ideas
Now that you've read through the list of the top 9 weed-smoking affiliate programs, do you have any ideas about how you might put them to use on your websites? I have a few ideas to share that might get your creative juices flowing.
For example, you could create a website that focuses on trends in the medical world. The medical use of marijuana could be promoted here using several of the programs listed above. You could also feature at-home medical supplies, vitamins and supplements, and exercise programs to promote health.
Another website idea is a website for people who struggle with anxiety. Besides promoting weed-smoking products, a website like this one could feature online therapy classes, hypnosis sessions, and organic herbal remedies.
One more idea is a website for people who experience seizures. A website like this one could promote cannabis, natural home remedies, as well as medical insurance, and even work-at-home opportunities for people who can't work away from home because of their seizures.
Boost Your Affiliate Earnings
These 10 affiliate programs are just the beginning of what's possible. There are hundreds of ways to earn affiliate commissions with your website, including product reviews, top 10 lists, how-to guides, and more
But what about traffic and conversions? How do you make sure your affiliate links get clicked?
I used the affiliate training here to turn my brand new website into a six-figure income generator in less than two years. Build a business, not just a pocket-money side project!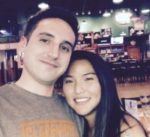 Nathaniell
What's up ladies and dudes! Great to finally meet you, and I hope you enjoyed this post. My name is Nathaniell and I'm the owner of One More Cup of Coffee. I started my first online business in 2010 promoting computer software and now I help newbies start their own businesses. Sign up for my #1 recommended training course and learn how to start your business for FREE!