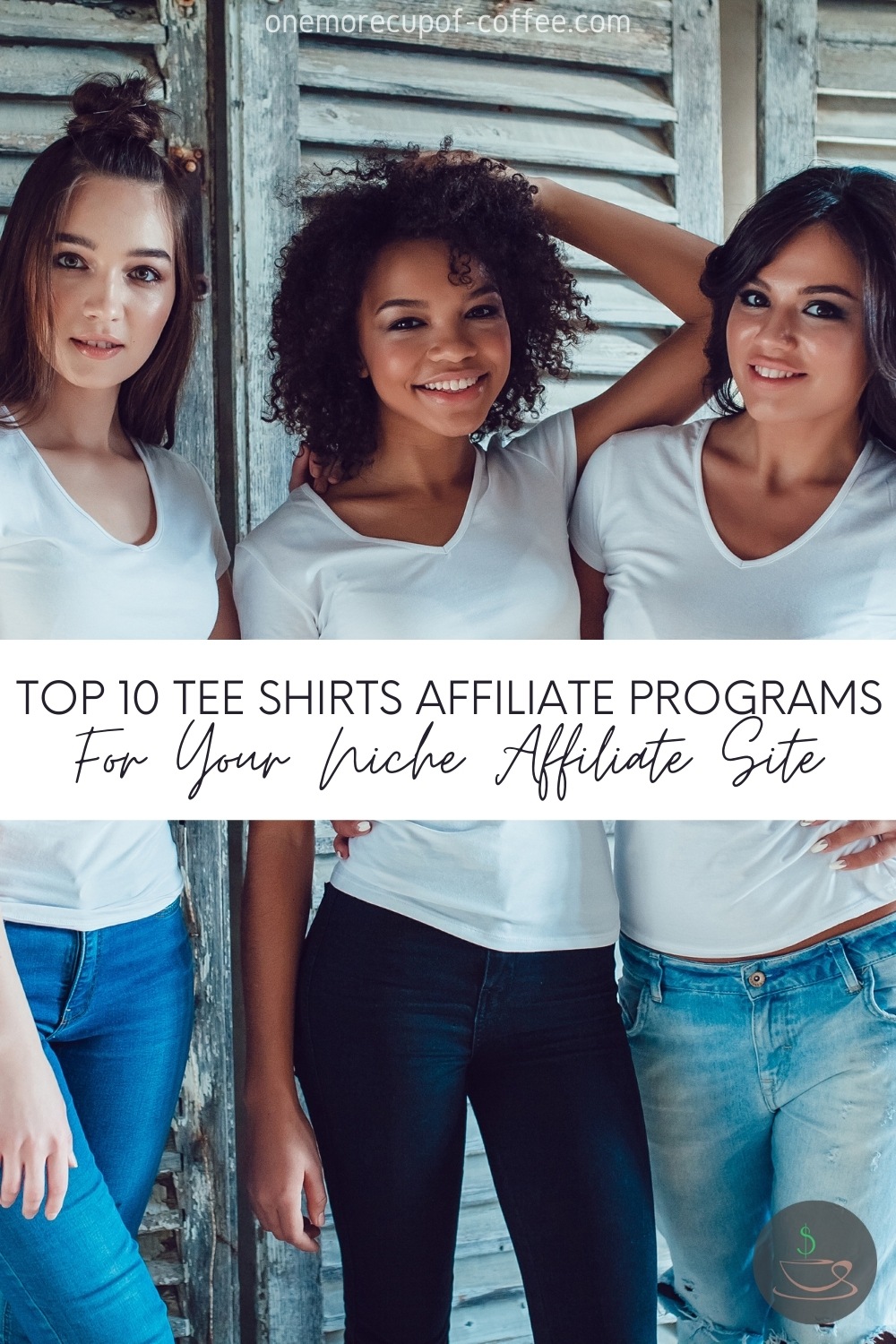 One of my friends is a serious writer. He's deeply involved in his local writing community, and he's even served as the president of a statewide writing organization.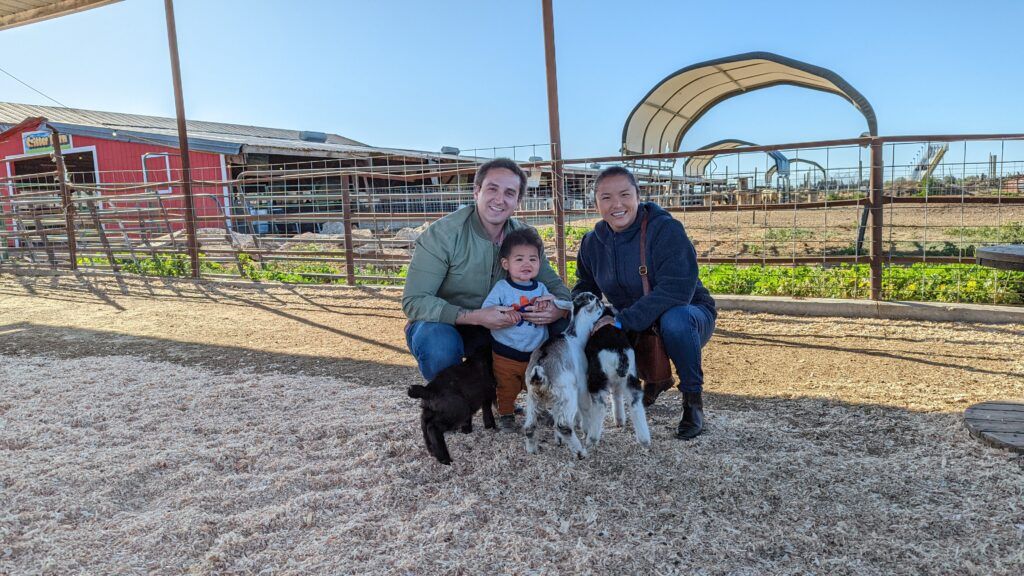 Are You Ready To Work Your Ass Off to Earn Your Lifestyle?
Are you tired of the daily grind? With a laptop and an internet connection I built a small website to generate income, and my life completely changed. Let me show you exactly how I've been doing it for more than 13 years.
At every event, he works on creating his brand and image by wearing a brightly colored tee shirt.
The ability to carry and share a message like this one is one of the best things about tee shirts. They're great for advertising, comfortable to wear, and fun to get as humorous gifts.
Many tee shirt companies also offer affiliate programs. If you promote the tee shirts and other products, you can get a commission on the sales. Interested? These 10 best tee shirt affiliate programs can give you a solid place to start, and would be great to promote on a wide variety of blogs with fashion-related topics.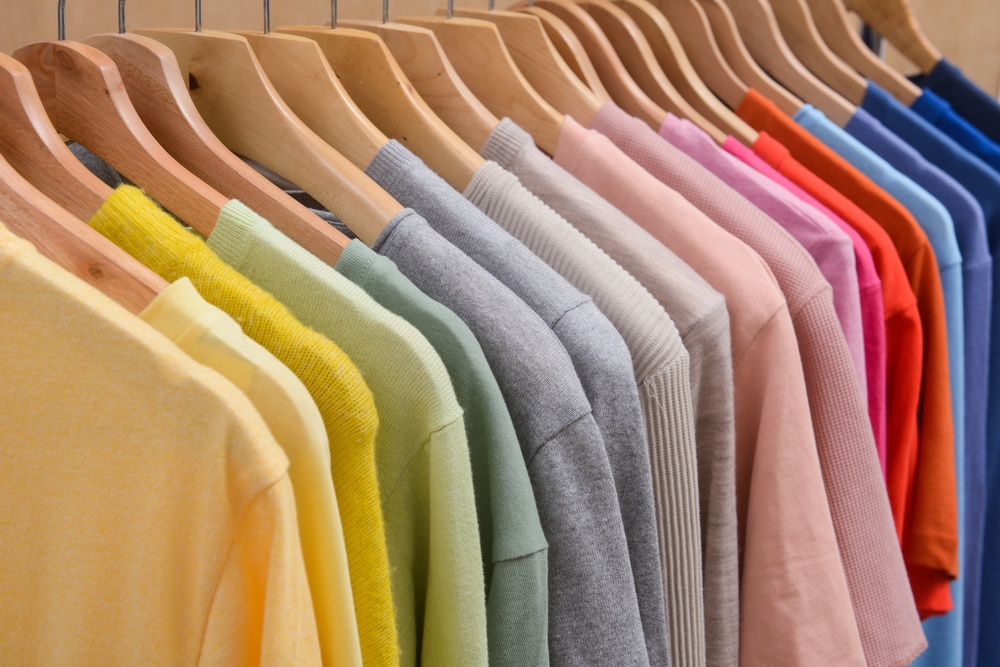 Other affiliate programs you might like:
Tee Shirt Affiliate Programs
Design By Humans
TeeFury
Teezily
Redbubble
80s Tees
TeePublic & Busted Tees
Superhero Stuff
Textual Tees
Crazy Dog Tee Shirts
Allied Shirts
1. Design By Humans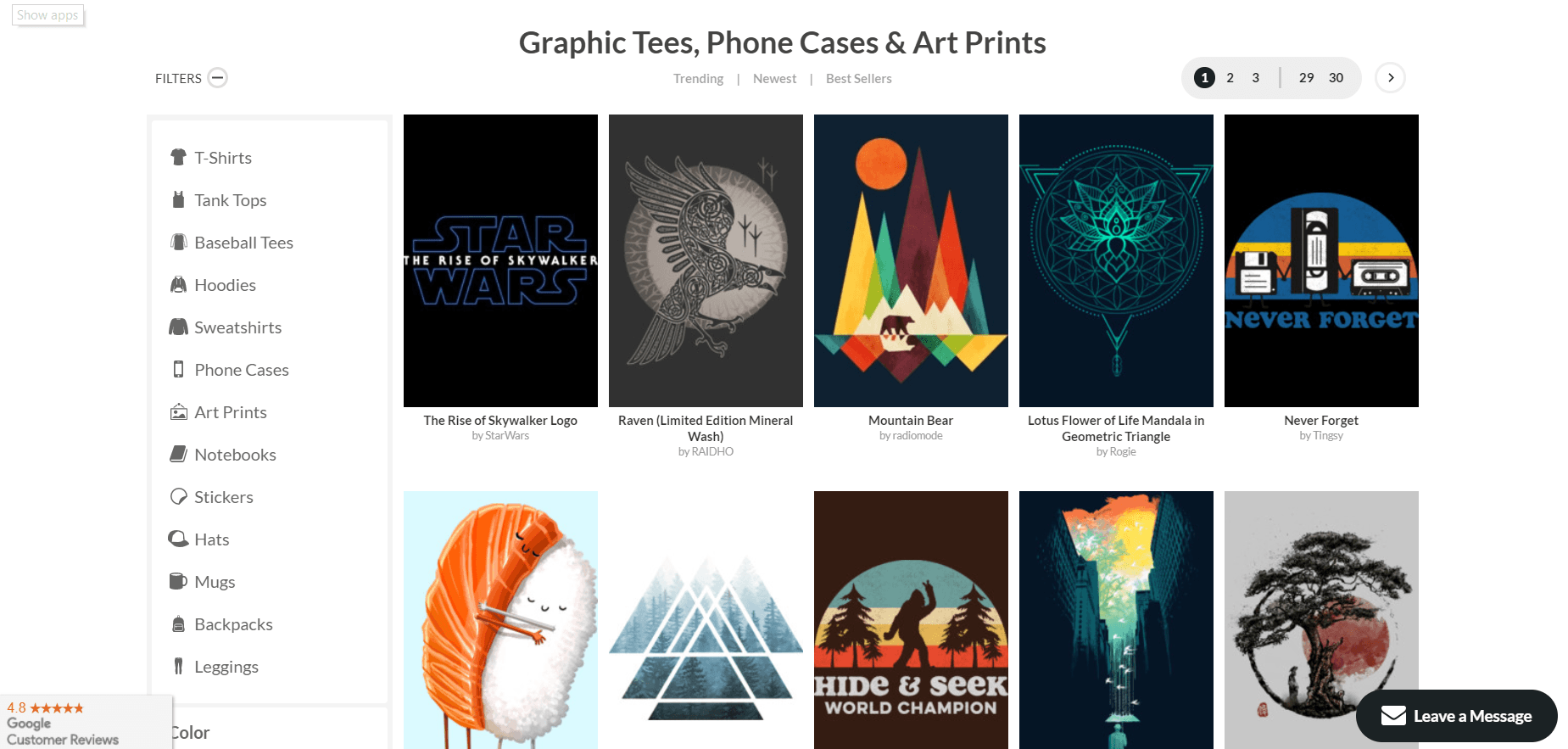 Commission: 3-10%
Cookies: 30 days
Design By Humans has some great tee shirt designs, but there are a lot of other products on the website, as well. These include everything from baseball caps and tank tops to phone cases and notebooks.
This is a pretty versatile site with something for everyone. There are filters for brands such as Marvel or Star Wars.
You can also shop by the type of product you want, artists you like, musicians or YouTubers that you follow, collections, broadcasters, and e-sports teams. There are even charity stores that benefit places like St. Jude's Children's Research Hospital and Operation Supply Drop.
Affiliate marketers can promote Design By Humans products through links, coupons, banners, and text ads. You can partner with this company through Flexoffers. It usually takes around 48 hours for an affiliate application to be reviewed.
Why You Should Promote Design By Humans: Design By Humans ships its inventory to 180 countries, so you're not limited to commissions only from sales made in the United States. Although the commission seems low compared to some other types of affiliate sites, the wide variety of products has a broad appeal. With so much to offer, affiliates are sure to make at least a few sales here and there.
2. TeeFury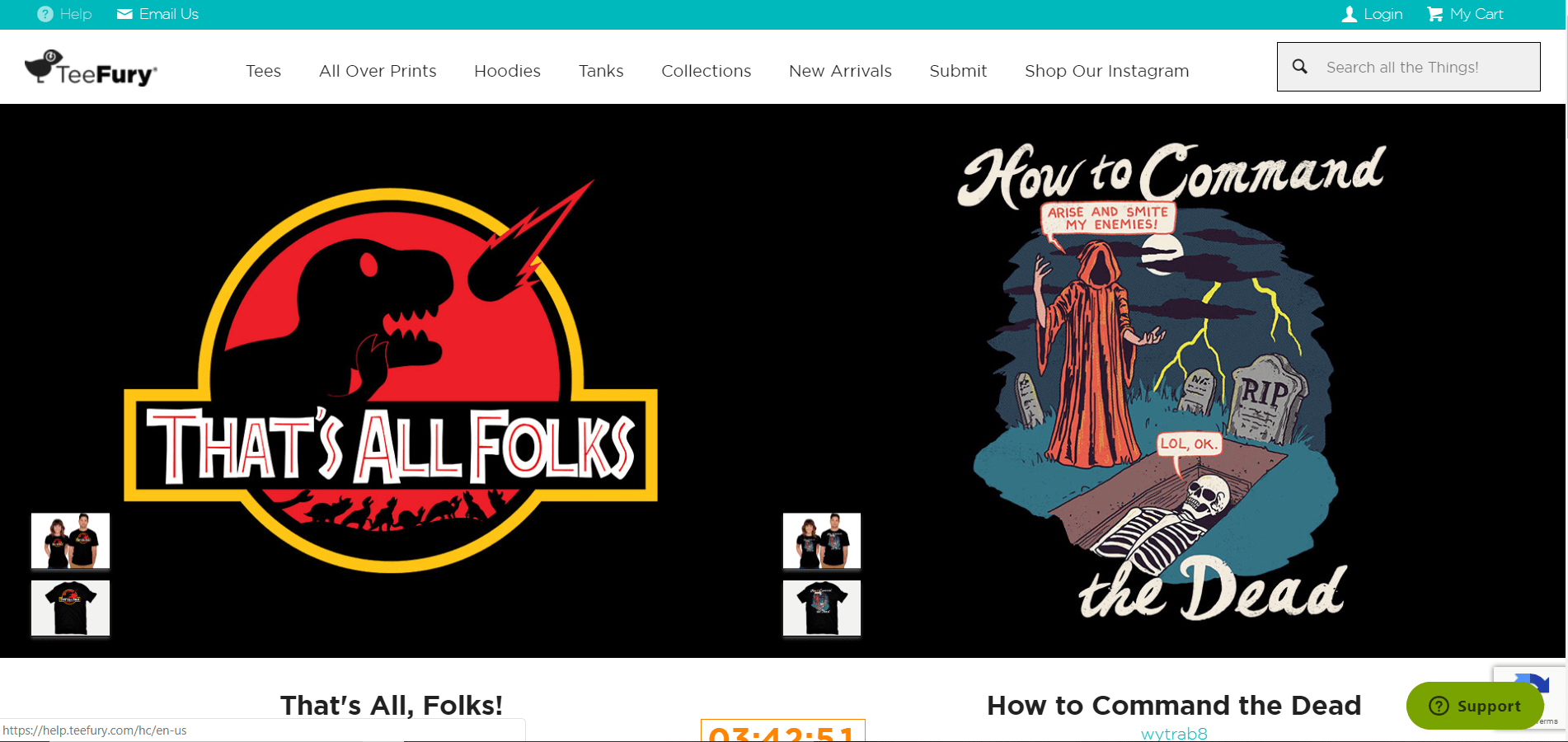 Commission: unlisted
Cookies: unknown
This company puts a new $12 tee shirt on the market every 24 hours. There aren't as many types of products as some other tee shirt companies offer, but TeeFury still sells hoodies and tanks as well as tee shirts. Collections include topics like traveling through time, cats, and anime. There are also some all-over-print selections for items like blankets, sweatshirts, towels, and leggings.
The designs are submitted by independent artists who make a commission of $1-$2 for every sale. The commission for affiliate marketers isn't listed.
Why You Should Promote TeeFury: Besides promoting independent artists, the tee shirt designs are clever and timely. For example, there's a tee shirt with Iron Man hands forming a heart with the words "I love you 3000" on it (Avengers fans, anyone?) and a Jurassic World knock-off with the words "That's All, Folks." Affiliate marketers easily fit clever products like these into fan-based niche market websites.
3. Teezily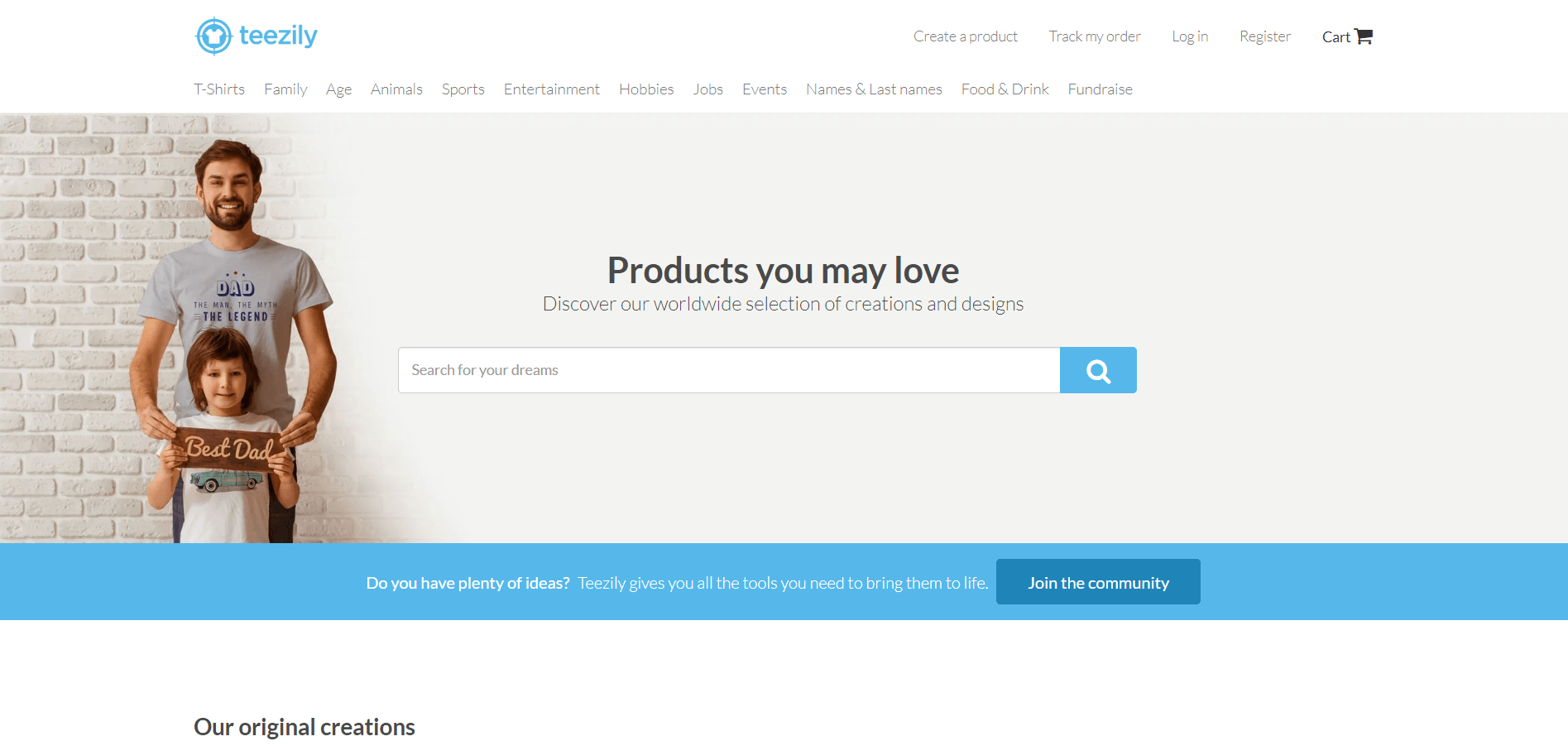 Commissions: 80%
Cookies: 30 days
Teezily is a French-based company that mostly sells tee shirts, but there are also baby onesies, mugs, tank tops, and phone cases. Tee shirts generally sell for $23-25.
There's an enormous amount of inventory and a wide variety of filters to help customers find what they're looking for. You can search for topics right from the front page.
Teezily has a fun feature that allows customers to personalize some of the products with personal names or names of places. Many of the tee shirts come in languages other than English so there could be a lot of appeal for these products worldwide.
Why You Should Promote Teezily: The biggest reason to market Teezily products is the high commission rate. Besides making some decent money, affiliate marketing helps to pay commissions for the artists behind the tee shirts, too.
4. Redbubble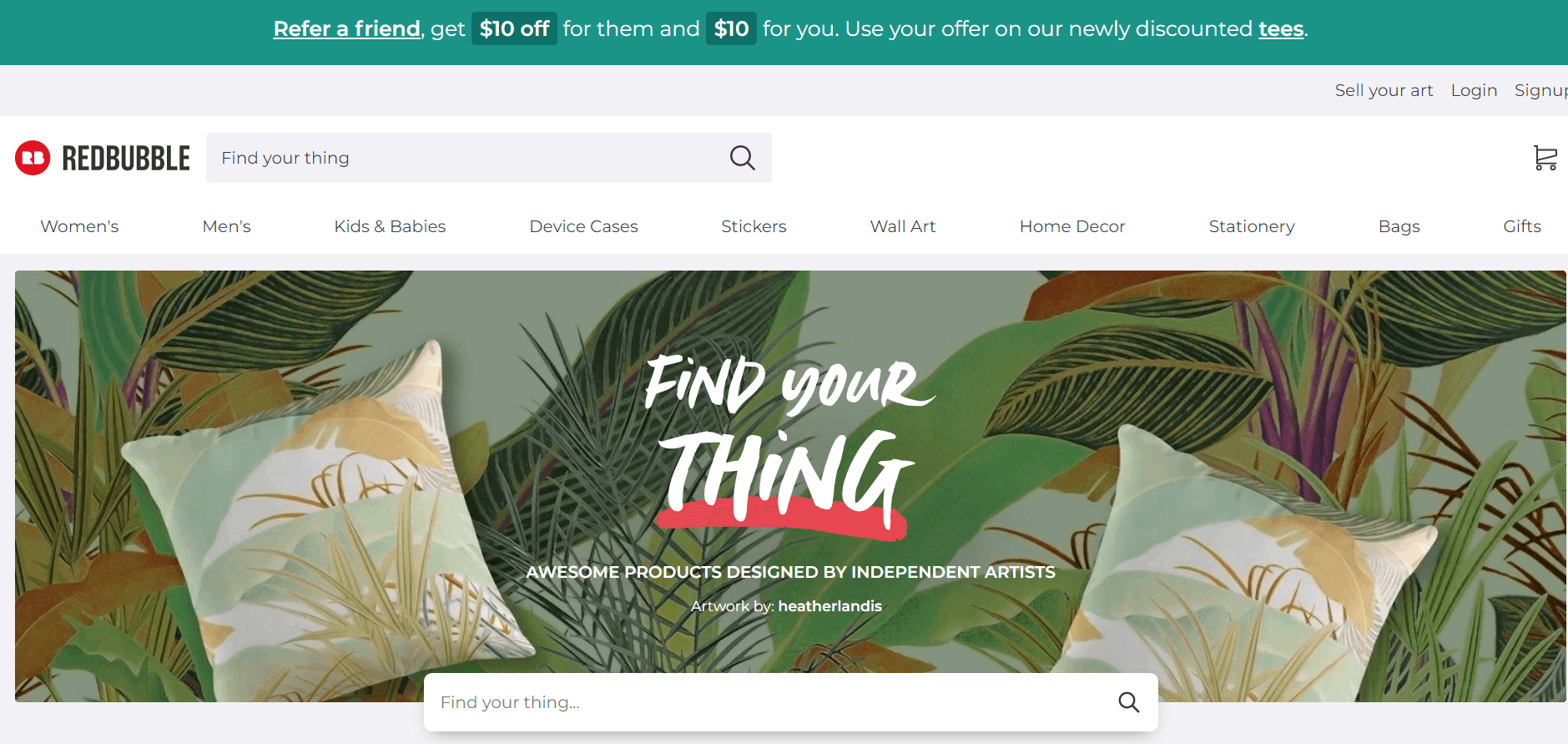 Besides tee shirts and hoodies, Redbubble products extend into wall art and home décor such as pillows, throw blankets, and clocks. Like many similar companies, Redbubble has a global marketplace, which means more people to promote products to (and make commissions from).
Redbubble works with affiliates who want customized sizes and designs for links and promotional materials. There's a monthly newsletter for affiliate marketers, too.
Why You Should Promote Redbubble: Besides having a global market, this company has a broader range of products than many similar companies do. Products such as stickers, greeting cards, journals, laptop bags, and duvet covers can reach shoppers who are looking for specialized gifts or sprucing up their home.
5. 80s Tees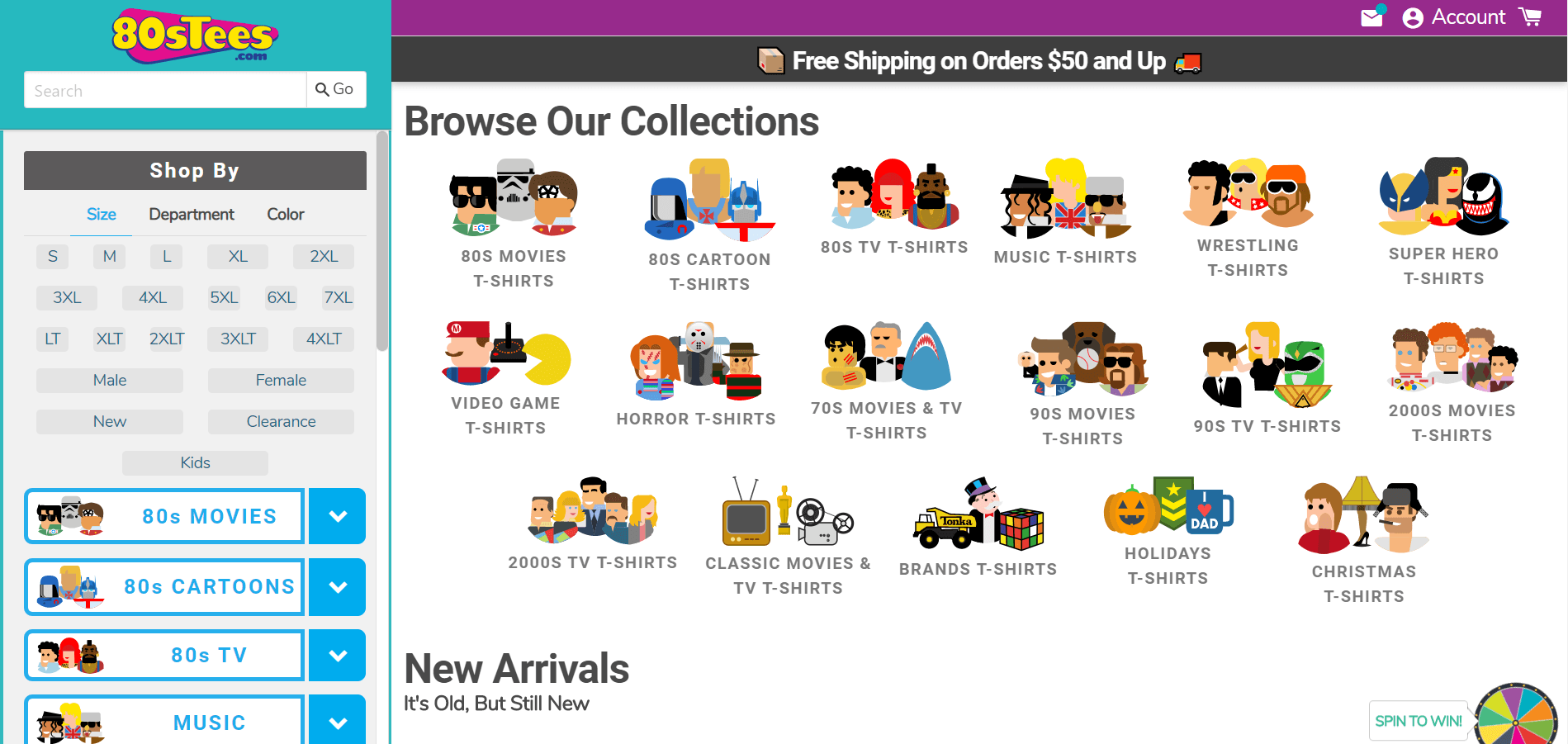 Commissions: 18%
Cookies: 60 days
If you grew up in the 80s, you'll see the immediate appeal of this company. 80s Tees specializes in tee shirts and covers topics like music, movies, cartoons, TV, superheroes, popular brands, video games, and holidays. There are also some filters for people who grew up in the 90s or in the 2000s.
80s Tees partners with ShareASale for an affiliate program. The application takes about five screens to complete.
Why You Should Promote 80s Tees: Overall, this is a fun, colorful site with playful icons that bring back the feeling of childhood delight. Remember He-Man, GI Joe, and Transformers? You'll find them on tee shirts here. If you've got niche markets that target feelings of nostalgia, this could be a great site to promote.
6. TeePublic & Busted Tees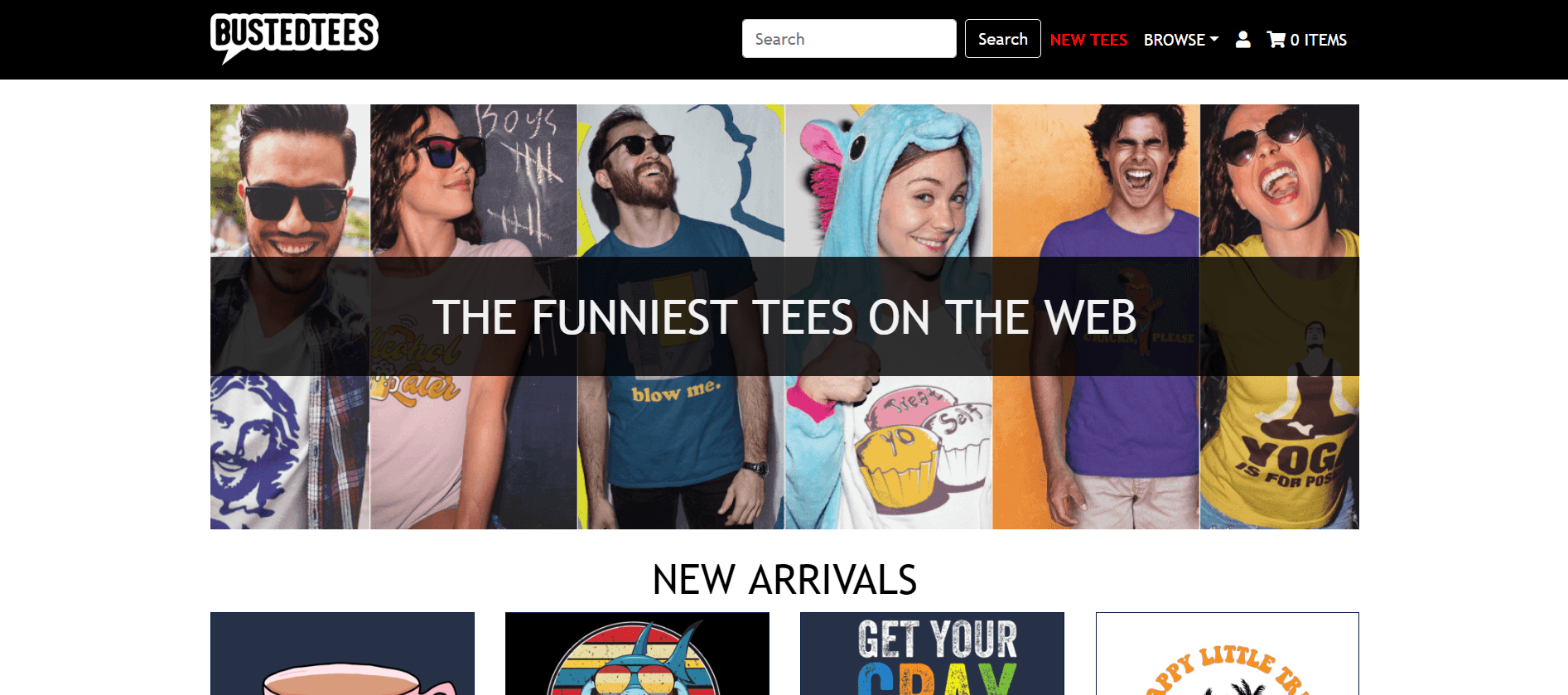 Commission: 11% plus opportunities for increased commissions
Cookies: 30 days
TeePublic and Busted Tees are sister companies that were started by the same folks who started College Humor and Vimeo. They share an affiliate program through ShareASale.
Busted Tees got its start in 2004 and focuses on humorous tee shirts. Busted Tees has several categories that shoppers can browse, including geek, fitness, pets, sports, random fun, and other pop culture and news topics.
This company likes to stay relevant, so if you've seen a funny movie lately, chances are you'll find a tee shirt or two containing the most quotable lines at Busted Tees. There are plenty of themes referencing 80s and 90s living, too. Beyond the tee shirts, Busted Tees sells hoodies, shirts for kids, and novelties and gifts.
TeePublic, which is an outlet storefront for designs owned by Redbubble, didn't come along until 2013. With its Redbubble selection, TeePublic has access to 30,000 different designs.
Why You Should Promote TeePublic and Busted Tees: You know the phrase 'Humor Sells?' This is the case with Busted Tees, and the fact that its affiliate program is already tied to TeePublic is a bonus. You get two companies to work with through one affiliate program. This saves you time and gives you even more items to promote.
7. Superhero Stuff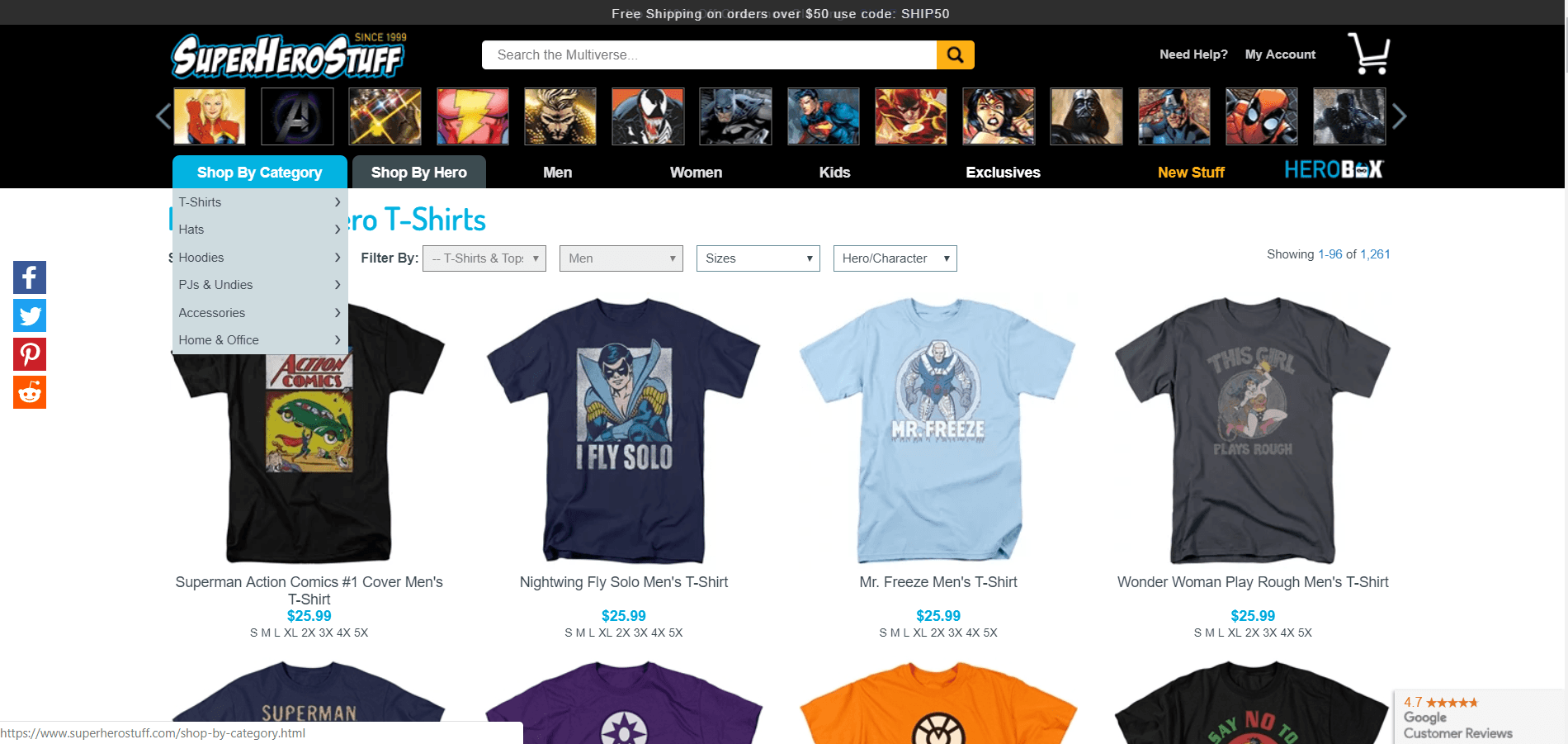 Commission: 10-15%
Cookies: 30 days
This company sells a lot of tee shirts, but there are other products, too. Hats, watches, pants, socks, rings, and accessories, as well as the tee shirts, focus mostly on superhero themes. The tee-shirts cover both DC and Marvel themes as well as Star Wars and pop culture. Customers can get free shipping on orders of $50 or more.
One nice thing about this site is that you get direct information on the approximate number of people who follow it. For example, there are 500,000+ followers on the Facebook page and 15,000 five-star reviews.
Their affiliate program is run through ShareASale.
Why You Should Promote Superhero Stuff: Superhero Stuff is already a niche market. This is great for affiliate marketers who want to tap into a topic that's already developed, with plenty of followers, but also draws in a consistent crowd of new buyers.
8. Textual Tees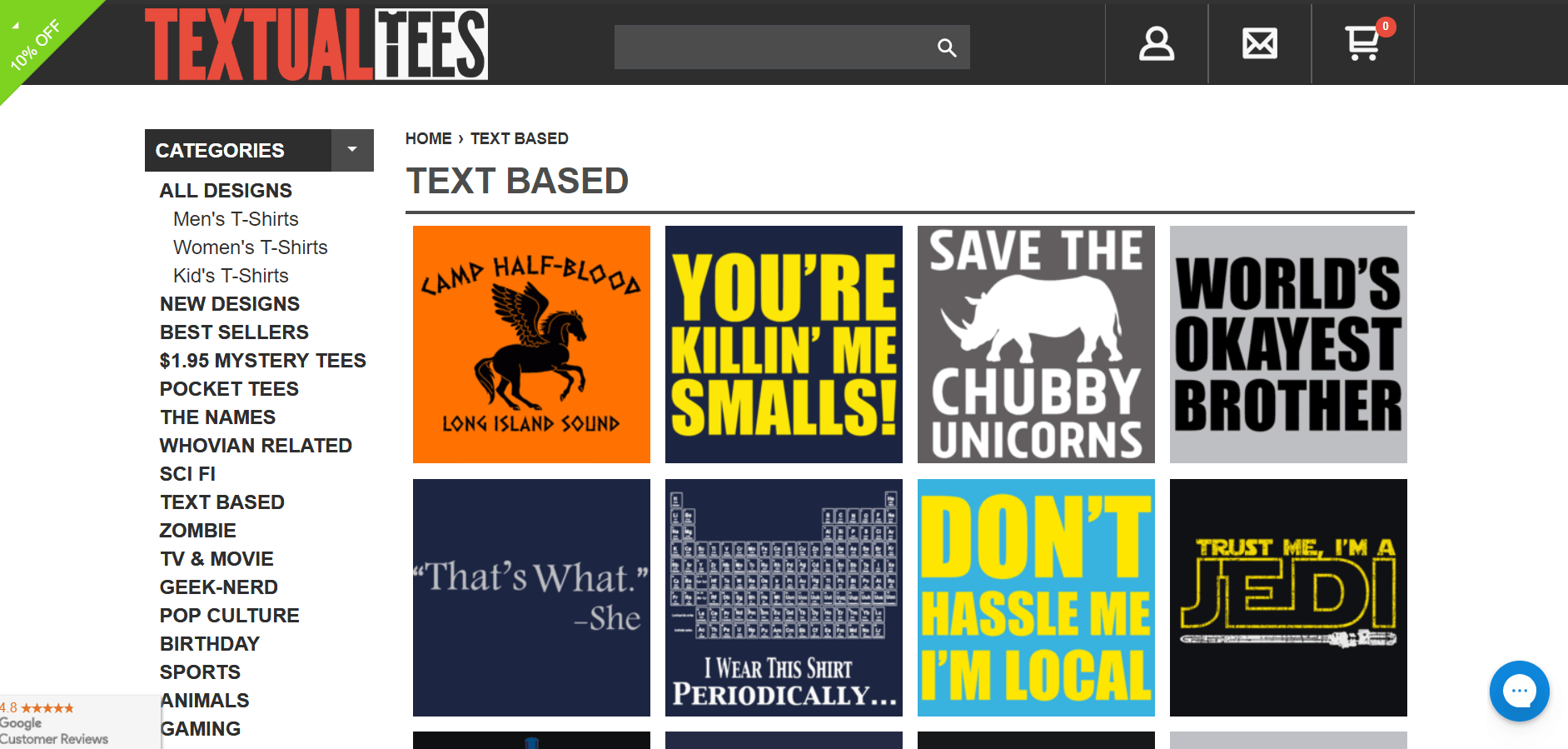 Commission: 10%
Cookies: 60 days
One thing to like about this affiliate program is that its cookie length is double what many of the other tee shirt affiliate programs offer. There are also some interesting topics that I haven't seen with other tee shirt companies. These include Whovian Related (Dr. Who), Zombies, Bacon, and Pokémon.
Textual Tees focuses mostly on tee shirts, but the company also sells trucker hats and beanies. There's another fun element, too, and that's the ability to order 'mystery tees' for $1.95. Customers can't see what they're getting, but that's how the game goes.
Textual Tees' affiliate program is being administered by ShareASale.
Why You Should Promote Textual Tees: This company's mission is to provide funny tee shirts that are also affordable. While many humorous tee shirts cost $18-$25, Textual Tees can cost as little as $10 each. The lower price might be a conversion factor for shoppers who normally just browse and don't buy. The mystery tees could be fun add-ons that bump up the total sales.
9. Crazy Dog Tee Shirts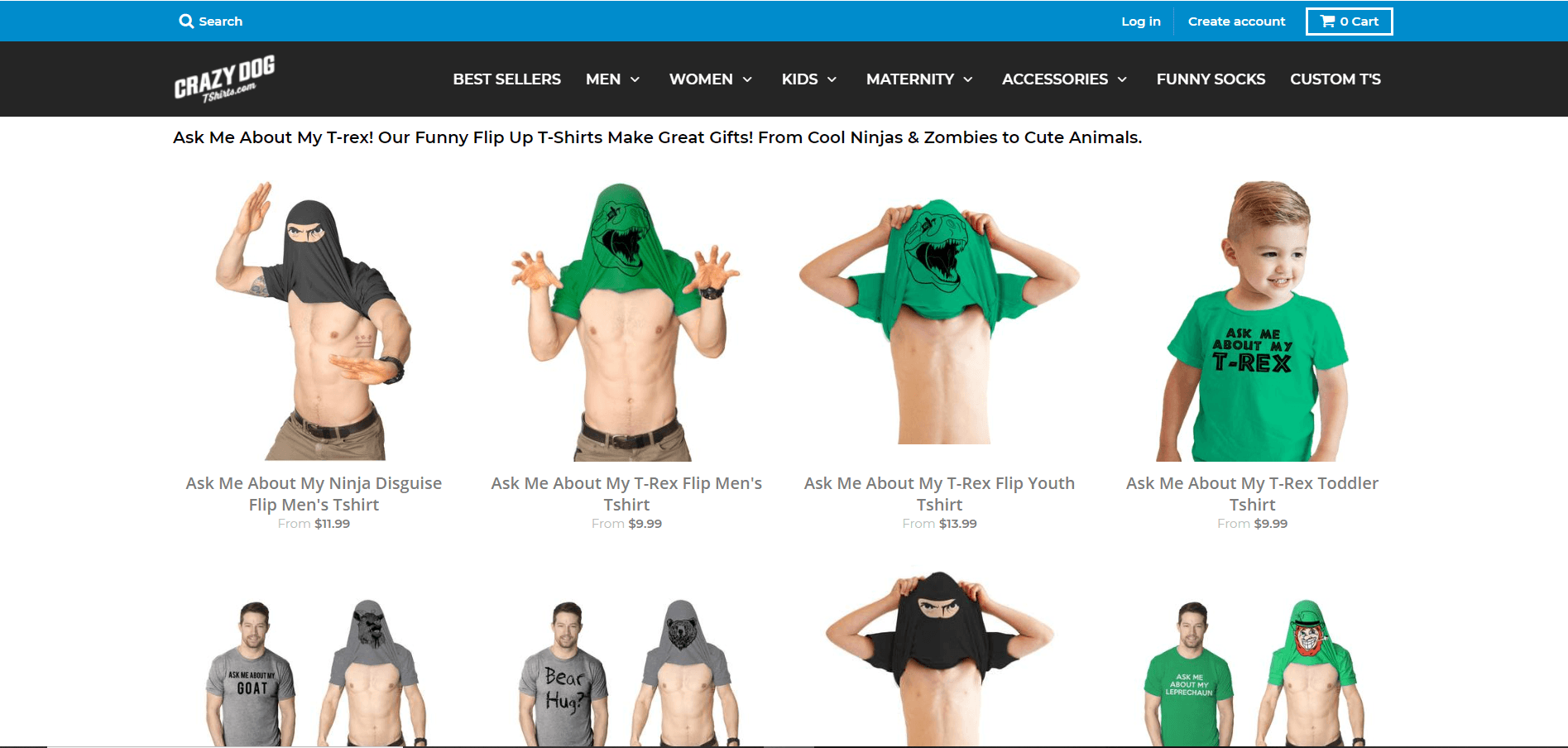 Commission: 12.5%
Cookies: unknown
You might expect this site to be all about dogs, but it's a classic tee shirt site with a few fun twists. For example, the flip-up tee shirts have graphics on the inside of the shirt that customers can flip up over their heads for an instant disguise.
There are also maternity tee shirts, which I haven't seen with any other tee shirt company offering an affiliate program. The maternity shirts include 'peeking baby' graphics that can be used to announce that a little one is on the way.
Why You Should Promote Crazy Dog Tee Shirts: The maternity shirts and flip-up shirts are unique and fun. For some shoppers, this can take the humor to a whole new level and convert browsers into buyers.
10. Allied Shirts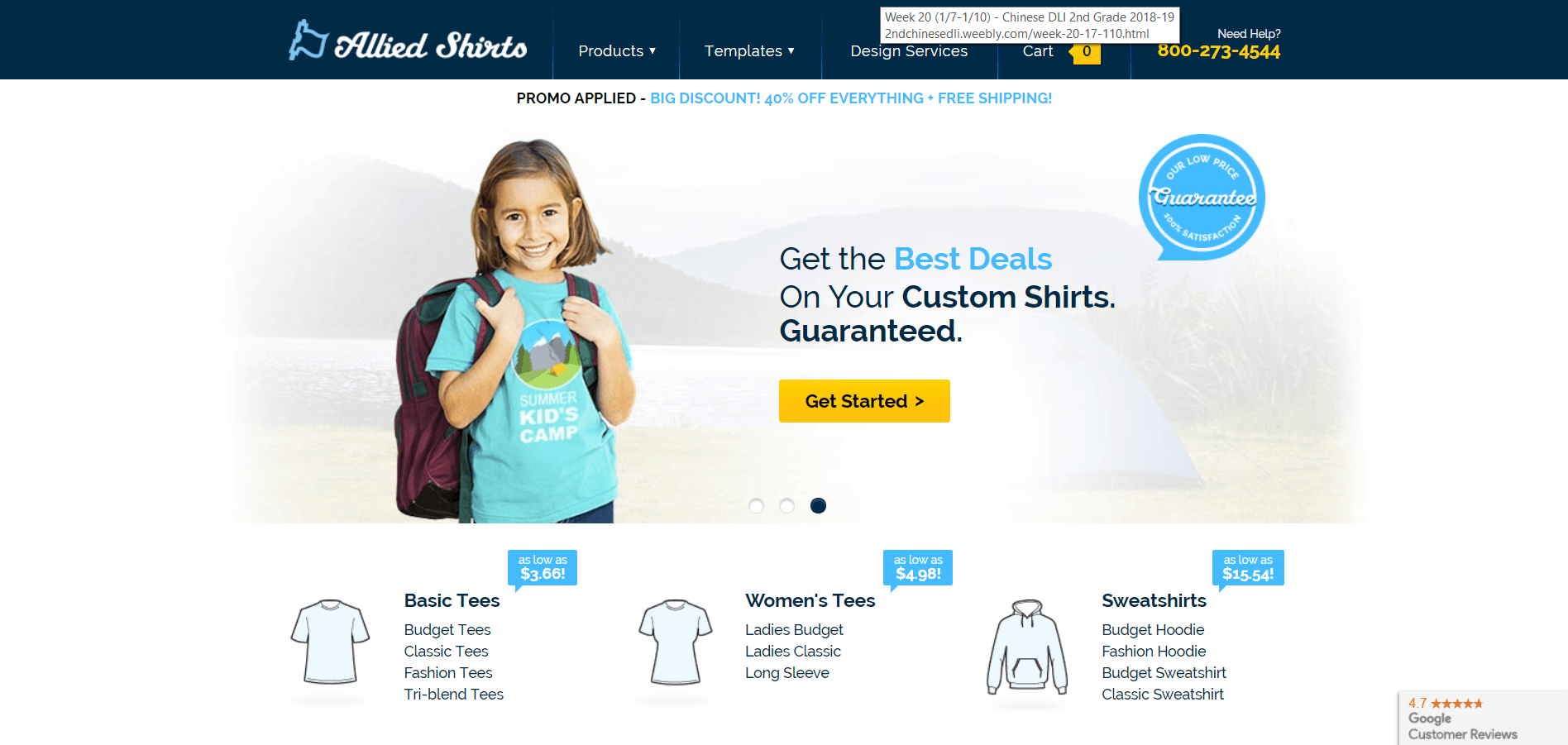 Commission: 3%
Cookies: 30 days
Allied Shirts focuses more on basic tee shirts (think summer camp or baseball teams) than on humorous message tee shirts. Orders are generally $150 or more, and customers who order more than 12 shirts at a time get free design services.
There are several different types of tees that customers can choose from as well as templates to make the design process easier. The fact that these tee shirts are custom designed is one of the key features that make Allied Shirts stand out from other tee shirt companies. The shirts are also very affordable compared to tee shirts on sites focusing mostly on humor.
Affiliates can sign up via ShareASale to join their program.
Why You Should Promote Allied Tee Shirts: The commission rate is decent, but beyond that, Allied Shirts orders are targeted toward providing 12 or more shirts at a time. If you're looking for a fast way to bump up the money you make from commissions, promoting bulk sales like this could be one way to do it.
Affiliate Website Ideas
These 10 best affiliate programs for tee shirts can be a springboard for you, but you still need to narrow your focus. There's a lot of variety in tee shirts. You could have plenty of choices for niche market websites.
For example, you could set up a niche site that targets family reunions. On this site, you could promote matching tee shirts for extended family gatherings. Tee shirts containing information such as a family crest or the meaning of a surname could also be fun. A company like Allied Shirts could be a helpful partner, and you could also promote family search organizations, DNA kits, and genealogical travel packages.
There are a lot of humorous tee shirt companies out there, but you could take it a step further with a tee-shirt website focused on humor. Quick buys for a laugh is something I know I've done myself, although I usually go for quirky coffee mugs. Even if it's just a gag gift for your brother in-law, people will spend money to get the perfect joke gift for the perfect person!
You might also zero in on tee shirts featuring the outdoors. Fishing, hunting, and hiking tee shirts could be promoted alongside camping equipment, fishing tackle, and high-end hiking boots.
And of course, B2B websites are always big money makers, so promoting custom products for corporate events is definitely a winning idea too.
Boost Your Affiliate Earnings
These 10 affiliate programs are just the beginning of what's possible. There are hundreds of ways to earn affiliate commissions with your website, including product reviews, top 10 lists, how-to guides, and more
But what about traffic and conversions? How do you make sure your affiliate links get clicked?
I used the affiliate training here to turn my brand new website into a six-figure income generator in less than two years. Build a business, not just a pocket-money side project!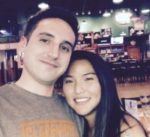 Nathaniell
What's up ladies and dudes! Great to finally meet you, and I hope you enjoyed this post. My name is Nathaniell and I'm the owner of One More Cup of Coffee. I started my first online business in 2010 promoting computer software and now I help newbies start their own businesses. Sign up for my #1 recommended training course and learn how to start your business for FREE!