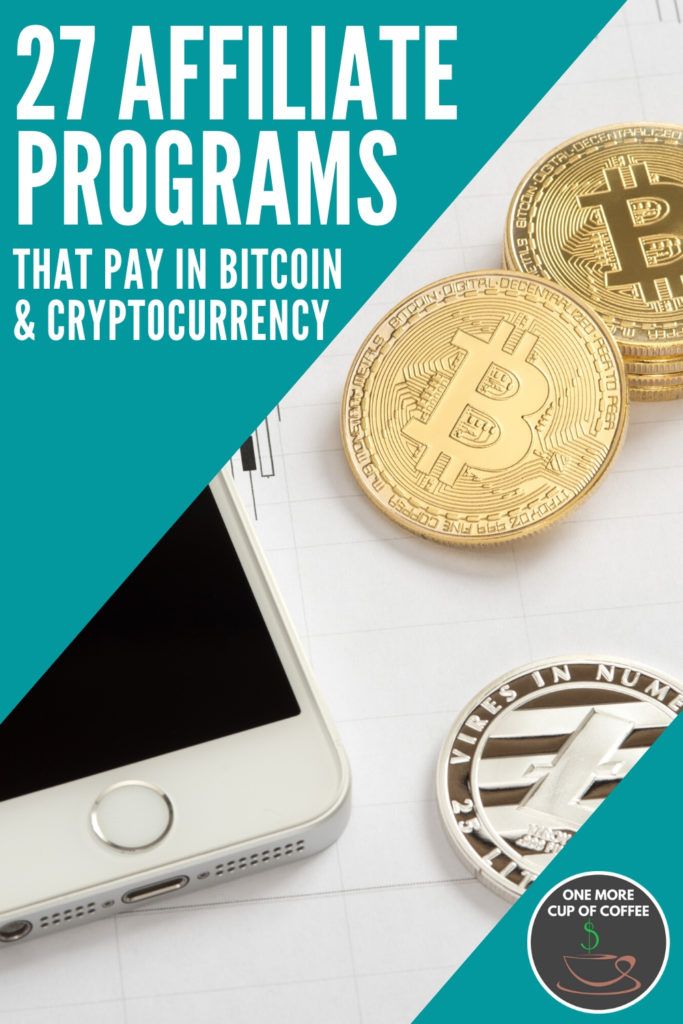 Most affiliate programs payout in local currency, whether that be dollars, pounds or something else. But, that's not the only way to do it. There are also many programs that pay in Bitcoin and another cryptocurrency.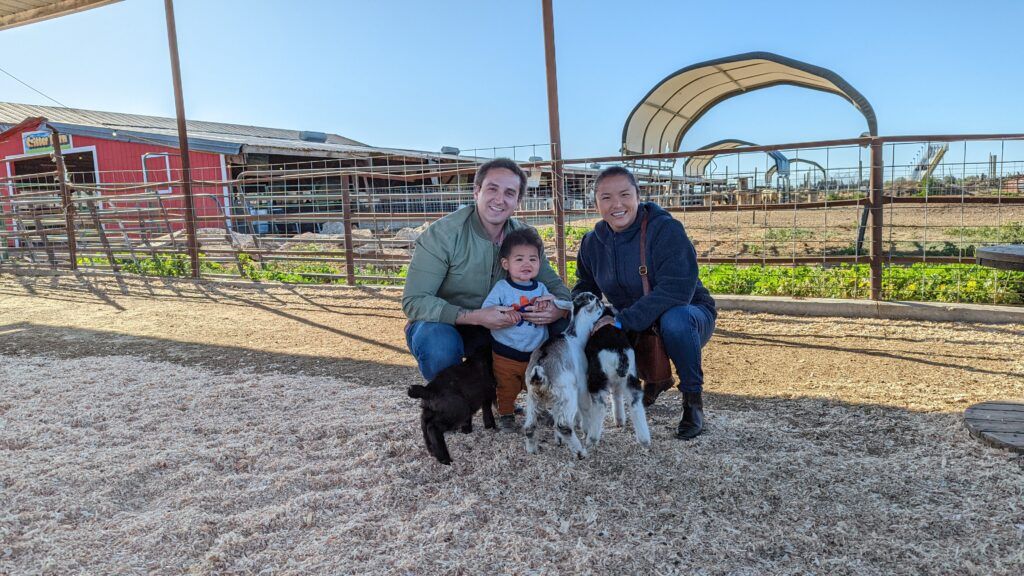 Are You Ready To Work Your Ass Off to Earn Your Lifestyle?
Are you tired of the daily grind? With a laptop and an internet connection I built a small website to generate income, and my life completely changed. Let me show you exactly how I've been doing it for more than 13 years.
These can be a good choice if you want to increase the cryptocurrency that you hold or if you want diversify your earnings from affiliate marketing. The style can also be easier and less stressful than dealing with checks or PayPal payments, especially for some countries where Paypal and other payment processors don't operate.
Bitcoin is the most common payment method, although some programs do provide one or more other cryptocurrencies as well, including Litecoin, Bitcoin Cash, Monero, or Ethereum.
Programs like this fall into various styles. In another post, we looked at affiliate programs that directly deal with cryptocurrency. Those would be companies related to crypto that pay you to advertise for them, although they may not necessarily pay in crypto. This includes ideas like trading platforms and cryptocurrency exchanges.
In this case, we're looking at everything else. These are affiliate programs that pay out in Bitcoin and/or other cryptocurrencies – but don't typically have much to do with the field directly. Examples include hosting companies, advertising networks and even peer-to-peer lending.
Some are more focused on cryptocurrency than others but they all offer the chance to earn some income.
NEW Fold App is paying out 5,000 sats (fractions of bitcoins) just for signing up, and they are launching a sats-back debit card (bitcoin instead of cash back). Sign Up Here. I use it all the time. You can get sats back for purchasing gift cards (Amazon, Starbucks, restaurants, etc), and though you have to get on a waiting list, when you get the physical debit card, you get 4% sats back on all your purchases as well. Why earn USD when you can earn bitcoin for your day to day purchases.
This is also relevant to affiliate programs which pay bitcoin because as you get more referrals, your bitcoin rewards can increase as well, e.g last week I got 1000x my referral count which is around 300, so I got 30,000 sats for free!
Affiliate Programs That Pay In Bitcoin and Cryptocurrency
Ad Networks & Advertising Platforms
CoinURL
What it Does: CoinURL is an ad program that offers pay per click contextual banner ads and pay per impression interstitial ads. This basically gives members the ability to earn money by placing ads on their site or by using link shortening. People can also join as advertisers, where they are purchasing ads.
CoinURL supports Bitcoin and Peercoin, although the site offers few details about how these are actually used.
The Affiliate Program: CoinURL allows affiliates to earn 5% from all ad purchases and 1% of the earnings from link publishers and website owners.
How They Pay: CoinURL doesn't provide this information. But, you're probably getting paid in Bitcoin or Peercoin.
The Company: Information is scarce about CoinURL. The website provides no details about the company. There is no information about whether American users can sign up or not.
Reviews: While CoinURL sounds interesting, it doesn't seem to work in practice. Some users report that ads simply don't get reviewed and tickets are often unanswered. There aren't many positive or negative reviews, which suggests that the site isn't very popular either.
Are People Making Money? Probably not. Most of the information I found involved people asking about the service or promoting it in a low-quality manner. There was no evidence that anyone was being successful.
Personal Thoughts: Most of the potential income comes from getting people to buy ads. To achieve that, you would need an audience that actually wants ads (like people with their own site and an advertising budget). CoinURL isn't likely to be popular either and the service simply feels low-quality.
A-Ads
What it Does: A-Ads is considered a Bitcoin advertising network. The network supports two types of users. Advertisers create advertising campaigns, while publishers host ads on their own websites. The style is similar to countless other advertising networks. The main difference is that this one pays in Bitcoin.
The Affiliate Program: Affiliates get 50% of the fee that A-Ads receives from any advertiser. A-Ads estimates that their fee is around 10% of what advertisers spend, which means you're receiving roughly 5% of anything advertisers spend on the site. This only applies to advertisers. You don't get anything if people join as publishers (which would probably be more common).
How They Pay: In Bitcoins.
The Company: A-Ads offers very few details about the company or the people behind it. Their About Us page even redirects to an error page.
Reviews: Reviews of the service are few and far between, but most of the ones present are positive. Additionally, one reviewer did mention that the company can work well for low traffic websites, as the traffic threshold is lower than many other ad networks. The same reviewer mentioned that the service isn't perfect and there are some relatively minor issues.
Are People Making Money? I couldn't find any reviews of people making money through the affiliate marketing side of things. However, some people are earning (at least a little) through ads. This suggests the company is legitimate and it should be possible to make money through affiliate marketing.
Personal Thoughts: There are concerning aspects about this company and you only earn by recruiting publishers, not people who will host ads. Yet, despite the issues, the site does appear to live up to its claims, so it could be a viable choice.
RunCPA
What it Does: RunCPA is a CPA (cost per action) network. Publishers can earn Bitcoins by hosting ads on their sites and other locations, while advertisers can buy ads to potentially increase their traffic.
The Affiliate Program: RunCPA provides affiliates with 50% of the revenue that is obtained from advertisers. There is also a 1 BTC bonus when any advertiser achieves 10 BTC (if that actually happens).
Minimum payout is 0.005 BTC and payouts occur instantly.
How They Pay: Payments are all provided in Bitcoin.
The Company: RunCPA has been operating since 2014. They promote themselves as the world's first blockchain CPA network – although it's not clear whether the style offers any advantages. Only basic information is provided about the company.
Reviews: Most of the reviews I've seen suggest that RunCPA pays out and works. However, many of them feel fake and probably come from affiliates. There are few negative reviews, so the service probably isn't a scam. But, you should still tread carefully.
Are People Making Money? I've seen no evidence that people are making money. Most of the affiliate links I've spotted focus on just getting people to join but that's only half of the battle. After all, the income comes from advertisers, meaning your recruits need to invest in the site.
Personal Thoughts: The biggest challenge is that you're just earning from advertisers. Yet, most people you refer would probably become publishers, as they would want to earn money rather than spend it. Ad networks like this often aren't very powerful for publishers and don't offer enough traffic. These aspects minimize your potential for income.
BitMedia
What it Does: BitMedia is another advertising network, where members can be either advertisers or publishers. BitMedia claims to offer the best revenue in the cryptocurrency niche, along with instant payments. Ads are also hosted on cryptocurrency-related websites. This should mean that the traffic advertisers get is actually relevant to their content.
The Affiliate Program: BitMedia operates through a revenue sharing model. Affiliates earn 5% from the budget of any new advertiser that they recruit and 3% of any established advertiser. This increases to 10% and 5% for any advertiser with a balance of 1 BTC or above.
Once again, there is no way to earn from anyone who joins as a publisher. You're just able to earn money from those who are willing to spend it.
How They Pay: Payments appear to be in Bitcoins and you get them instantly.
The Company: BitMedia has been operating as an advertising network since around 2015. They offer very few details about the company or the people involved, although the site itself is well-designed.
There is also a very strong focus on quality. In particular, BitMedia requires publishers to have good websites with no fake traffic or red flags. There is also a focus on websites in the cryptocurrency niche. They tend to reject more websites than most other publishers.
These aspects could make the network more appealing to publishers (which is good if you want affiliate income). BitMedia is also responsive to members and actively engages with them in forums and on social media.
Reviews: Reviews mention that the income levels aren't always consistent. For example, a 2017 user earned a total of 0.014 BTC one day and 0.0009 BTC the next.
Overall earnings seem to have decreased as well. In 2015, BitMedia was considered one of the best paying ad networks in the niche. But, the payments for 2017 and 2018 have decreased dramatically. Complaints have also increased in the same period. This may be an indication that the company isn't reliable or sustainable.
Most reviews and discussion focus on earning as publishers. That could mean few people are signing on as advertisers. If so, affiliate income potential could be low, as you only earn from people who are spending money with the company.
Are People Making Money? Members are earning as advertisers, even though the amounts can vary dramatically. There is much less discussion about the affiliate program. To be honest, there is probably more income potential in being an advertiser.
Personal Thoughts: BitMedia may have been a good choice once but the recent reviews suggest this is no longer the case. They may have been victims of their own success – attracting too many publishers and not enough paying advertisers.
CoinMedia
What it Does: CoinMedia works in the same general way as the previous examples. Advertisers pay for ads to be hosted, while publishers have the chance to earn money by placing ads on their websites.
The Affiliate Program: Affiliates simply earn 5% profit from the purchases of any advertisers they refer. There are no specified limits and the percentage remains the same in all situations.
How They Pay: Payment appears to be in Bitcoins, although few details are given.
The Company: CoinMedia offers little information about the company itself. The main method of contact is simply an email address and some users suggest that emails often go unanswered. The site doesn't offer much detail about their programs either and has hardly any instructions. These aspects are likely to be confusing for beginners.
Reviews: Reviews suggest that advertisers do earn money through CoinMedia, so the company is legitimate. However, some reviewers have had problems with payment and with contacting support. Other reviewers suggest that they received payment but it took multiple days, which is longer than CoinMedia claims.
Are People Making Money? There are reports of income from ads but no details about people earning as affiliate marketers.
Personal Thoughts: Once again, you just make money if you recruit advertisers. This involves convincing people to spend money on the ad network. It's achievable, sure. But, CoinMedia doesn't look especially high-quality and there are better known ad networks out there. For example, BitMedia appears more reliable and is likely to attract more advertisers.
BtcVic
What it Does: BtcVic is a little different. The company still involves advertising but the main focus is earning by by clicking on ads. Members get ten clicks per day and can earn around 0.00000008 BTC per click (800 Satoshi).
Needless to say, you're not earning much. The style is the same as countless pay-to-click programs that pay you a few cents (or less) per click. BitVic offers Bitcoins instead but you're not earning any more money.
The Affiliate Program: The affiliate program uses revenue sharing. You get 50% of the revenue that anyone you recruit earns. Of course, they're not likely to earn very much either.
How They Pay: You can withdraw to your Bitcoin wallet as soon as you hit the minimum withdrawal amount (0.00025 BTC). Payments can take up to a week. You're also charged a 2% fee unless you withdraw at least 0.01 BTC.
The Company: BtcVic is very low-quality and offers no details about the underlying company or their reliability.
Reviews: Reviews suggest that BtcVic is legit. As in, they actually do pay out if you reach the minimum. One reviewer earned around $88 for eight months of work, with a total of more than 2,300 clicks.
But, this is one of the only examples – and it's still a lot of work for not much money. I suspect that most members wouldn't have the patience to do so.
Are People Making Money? There are few people making money clicking ads, suggesting that even fewer are earning through the affiliate program.
Personal Thoughts: To make BtcVic worthwhile, you'd need to recruit at least one person that was earning well, ideally multiple. That doesn't seem realistic. Sites that offer income for clicking on ads are normally little more than scams and paying out in Bitcoins doesn't change that.
Web Hosting & Domain Name Services
There are countless hosting and domain name services out there. The companies below all offer affiliate programs that pay out in Bitcoins. Most also focus on Bitcoins or cryptocurrency within their marketing. The idea does have some potential. However, be aware that people look for high-quality hosting and these companies are often small and have minimal resources.
Bitcoin Web Hosting
What it Does: Bitcoin Web Hosting is simply a hosting company. It provides people with hosting for websites, along with the standard related services. They use the word Bitcoin throughout the marketing but the hosting itself has little to do with Bitcoins. The various services all default to dollar amounts too, although reviews suggest that you can pay with Bitcoin.
The Affiliate Program: You earn $10 for a basic signup. You also make between $25 and $100 per sale for VPS and Shared Server referrals. For their Dedicated Services and DDoS Protection services, you earn 50% of the fee for the first month (and nothing for subsequent months).
How They Pay: Bitcoin, Western Union, MoneyGram or PayPal.
The Company: Bitcoin Web Hosting was launched in 2013 but there is very little information about the company. The website offers some images of their datacenter but provides no detail about the people involved or the size of the company.
Reviews: There are very few reviews for Bitcoin Web Hosting specifically. Most reviews out there talk about the concept (i.e. hosting services that take Bitcoin as a payment). This suggests that few people are using the service. Realistically, there should be many more reviews for a hosting company that's been around for years.
Are People Making Money? Probably not. Bitcoin Web Hosting doesn't have any features that make it stand out and even the Bitcoin aspect isn't that unusual. With so many other hosting companies out there, it would be difficult to even make one sale.
Personal Thoughts: The potential to make money does exist. But, this is a small and obscure hosting service. They're not likely to be amazing. If you want to earn money with hosting, skip the Bitcoins aspect altogether. There are plenty of hosting affiliate programs out there and many of them pay better than this one.
BitDomain.biz
What it Does: BitDomain is a domain and hosting company. They allow people to register domains and buy hosting through them. Their main advantage is simply that customers can buy using Bitcoins. But, of course, they're not the only hosting company with this option.
The Affiliate Program: The affiliate program provides you with $5 worth of Bitcoins whenever someone signs up and makes a purchase. This is a one-time payment and it isn't affected by what people buy. So, if you someone buy multiple expensive plans, you'd still just get one $5 payment.
How They Pay: Your commission is automatically transferred to your Bitcoin wallet after each successful referral.
The Company: BitDomain offers a decent amount of details about their hosting services, along with guides and troubleshooting information. But, they offer much less information about the company itself.
Reviews: There aren't many reviews for BitDomain, partly because the company is a little obscure. The reviews that do exist suggest that they live up to their claims and even have decent support. Plus, the Bitcoin focus allows for more anonymity than would normally be possible.
Are People Making Money? BitDomain is often included in lists of Bitcoin affiliate opportunities but there is no discussion on whether people are actually making money. The potential exists but there are hardly any full BitDomain reviews. To me, that's an indication that few people are finding success.
Personal Thoughts: There's nothing to make BitDomain stand out and there's a good chance that the hosting sucks. Even if it was amazing, an outright $5 commission for hosting is incredibly low. Many other hosting programs offer payment based on the percentage of the purchase amount.
Games and Gambling
There are many different Bitcoin games and gambling sites out there. These provide users with the chance to try and earn Bitcoins. Many also have decent affiliate programs, including the ones below.
If you're considering these sites, make sure you research your local laws first. There are always complexities when it comes to gambling – especially for gambling online. You need to be certain that you can legally promote the programs in your local area. Some sites also aren't available in the United States. This often isn't clear, so you'll need to check carefully.
10xBTC
What it Does: 10xBTC claims to be a lottery and dice site, although it just offers one main game – a lottery. The dice aspect is basically a mini-game that's part of the lottery. Members can bet anywhere from 0.001 BTC to 1 BTC and the prize is based on the size of the bet.
They also claim that no-one loses and you earn 10 satoshis even on losing tickets. The claim is misleading though, as the minimum bet is much higher than the amount you earn if your ticket isn't successful.
The Affiliate Program: This is a simple program. You just earn 5% of all bets made by people that you refer. The referral is lifetime. So, once someone is your referral, you can earn from every bet that they make.
How They Pay: Credit accumulates in your account at 10xBTC. You can withdraw to your Bitcoin wallet once you hit the minimum (which is 0.001 BTC).
The Company: There is no information provided about the company at all, and the only contact details are an email address.
10xBTC provides various details about how the winning numbers are chosen and the system used. This should make them reliable. But, the system that they use isn't provably fair. There is no evidence of whether they have the funds to pay out anyone who does win big.
Additionally, the site's Twitter feed hasn't been updated since July 2016, despite being featured on their website. That's not very encouraging.
Reviews: Reviews do highlight some advantages. For example, 10xBTC is easy to sign up for and is simple to use. Unfortunately, many of the positive reviews are from people who never won through 10xBTC. This means they never tried to withdraw either.
Some people have experienced issues as well, especially if they have won larger amounts. There are very few accounts of people who won and were able to withdraw successfully.
Are People Making Money? It's clear that some people have tried the site, which suggests the potential to make money. I've seen reviews from affiliates too. However, they don't mention whether they are making money themselves at all.
Personal Thoughts: 10xBTC is one of those sites that might work and might not. There are certainly some red flags. But, the ease of use is an appealing factor.
Bitcasino
What it Does: Bitcasino considers itself to be the "#1 licensed bitcoin casino in the world", partly because most other such companies aren't licensed. The casino provides more than 1,300 different games. Categories include slots, baccarat and blackjack. Some of their card games also have live dealers.
The Affiliate Program: This program is more complicated than most. It provides up to 50% commission, based on a commission structure. For the first three months, affiliates earn at least 35%. After this, they can earn up to the full 50%.
Except for the first three months, the percentage you earn is based on your tier in the company. There are six tiers total and they range from 25% to 50% commission. To hit the second tier, you need either four to ten active players or 2,000 mBTC in revenue. The requirements go up from there. To hit the 50% commission mark, you'd need at least 101 active players or 50,000 mBTC in revenue.
mBTC refers to millibitcoins, which are 0.001 BTC. It is an easier way to measure small denominations of Bitcoins and Bitcasino uses this method consistently.
How They Pay: Payments are made to your account with Bitcasino at the start of each month. These can then be withdrawn to a Bitcoin wallet or used directly on the site.
The Company: Bitcasino offers more details than most, including a comprehensive explanation of their affiliate program and details about their licensing.
Reviews: Most reviews suggest that Bitcasino is legitimate. Users are able to quickly withdraw from their accounts with minimal issues.
Some reviewers suggest that bonuses, deals and promotions are often not delivered as promised. This is especially true for VIP members, who often experience problems with customer service. On the other hand, most issues apply to this group only. Casual players appear to be able to use the service without problems.
Are People Making Money? Various betting sites and Bitcoin sites offer full reviews for Bitcasino. This is normally an indication that they're affiliates – and at least some of them are probably making money from the company.
Personal Thoughts: Bitcasino appears more reliable than many of the other gambling services. There are some negative reviews but that is true for every company in this field.
7Bit Casino
What it Does: 7Bit Casino is quite simply an online casino. It is also a comprehensive one, claiming to offer more than 1,000 different games. These include slots, table and jackpot games in various different styles. The games are also provably fair, which makes them a reliable choice.
There is also the ability to demo games and get a sense for how they play. This works well if you plan to be an affiliate, as you get to see precisely what the company offers. However, users from the United States cannot play games or win on the site – even though many affiliates imply that they can.
The Affiliate Program: The basic income is 25% revenue share, which means you're getting 25% of whatever money 7Bit Casino makes. However, this can get as high as 50% and there is the chance for other arrangements as well.
You don't just sign up for the program. Instead, 7BitCasino provides the contact information for three affiliate managers. You interact with one of these to figure out what the arrangement will look like for your website.
How They Pay: The main method is Bitcoins but you can withdraw in other currencies as well.
The Company: 7Bit Casino looks great visually. They do everything they can to appear legitimate. This includes providing details about their location, registration number and contact details. The site has also been operating for three years. That's not a long amount of time but it's pretty decent in the online gambling field.
Reviews: Most reviews for 7Bit Casino are actually positive. Some people have experienced issues but 7Bit Casino has been quick to respond to them. And, of course, even the best gambling site won't be perfect. There are too many ways that things can go wrong.
Are People Making Money? 7Bit Casino is featured in many lists of Bitcoin gambling sites. This suggests that some people are probably earning money as affiliates.
Personal Thoughts: As gambling sites go, 7Bit Casino appears decent. The biggest limitation is that they don't serve an American audience. It may still be possible to promote them within the United States – but you'll need to check with an affiliate manager first.
BetChain
What it Does: BetChain is another comprehensive gambling site. It doesn't focus just on Bitcoins. Instead, members can bet and withdraw in multiple different currencies.
There are many games provided on the site. The main styles are slots, roulette, poker, video poker, jackpot, casual and card. There are multiple games within each of these categories. The site also uses the provably fair approach and they have a VIP club as well.
The Affiliate Program: BetChain provides up to 50% revenue share commission. Referrals are lifetime-based, giving you the chance to make repeat earnings from anyone you refer.
But, there are few specifics about precisely how much you make. This seems to be because BetChain has multiple brand partners. The amount you earn may be different depending on the partner.
How They Pay: Payments are made in the currency of your choice in the first week of every month.
The Company: BetChain was established in 2013. It is owned and operated by the company Direx N.V., which is the same company responsible for 7Bit Casino. There is a considerable amount of information on the site, although no details are provided about the staff of BetChain or Direx N.V.
BetChain is another company that doesn't support an American audience. Once again, you may still be able to promote them, but you'd need to check.
Reviews: The reviews are mostly positive, although this depends on the site that you're visiting. For example, the site AskGamblers gives it an average of just under 6 stars (out of 10). That's not ideal, although I have seen worse ratings too. Other locations are more positive.
Some reviewers do highlight issues with either withdrawing or having their winnings recognized. In some cases, they even have accounts banned for apparently breaking the rules. Multiple people also report that customer service tends to be rude and not especially helpful.
Are People Making Money? Some members are successfully winning and cashing out. No details are available about success with the affiliate program. However, BetChain is generally viewed as legitimate and it's likely that some people are making money through it.
Personal Thoughts: This is another company that could work well for the right audience. But, the variation in reviews is slightly concerning. There are more negative reviews than I'm comfortable with.
Fortune Jack
What it Does: Fortune Jack is a large gambling site that specializes in Bitcoin. They offer various games, such as slots, dice and card games. Some of their card games also have live dealers and they use a provably fair system.
The Affiliate Program: Fortune Jack works off a volume-based scheme. This means the amount you earn is based on the total amount that comes through your referrals. In particular, 0-1 BTC gives 25% commission, 1-2 BTC gives 35%, 2-5 BTC gives 40%, 5-10 BTC gives 45% and more than 10 BTC gives 55%.
The maximum commission here is higher than most other companies. But, it would be a tough target to meet. Once again, the percentages are based on revenue share, not on the amount that people are spending. And finally, you can recruit sub-affiliates. You then earn 2% of the revenues from everyone that they recruit.
There is also a current bonus with the affiliate program. This guarantees new affiliates 70% revenue share in their first month, 60% in their second and 50% in their third, regardless of the amount that referred customers spend. But, this is a short-term deal and may not always be offered.
The end result is a pretty impressive program. Fortune Jack also provides more details than most. But, they do seem to be stricter as well. They only accept some websites as affiliates, focusing on those that are strongly aligned with the theme and topic of the company.
How They Pay: Commissions are calculated at the start of each month and paid within the first two weeks. You need to earn at least 0.01 BTC to cash out. Anything under this level rolls over to the next month.
The Company: While there no details about the people behind the company, Fortune Jack does have an About Us page and various details about their processes. They also have a live chat for support, along with a contact form and an email address.
Reviews: Reviews are mixed for Fortune Jack. The site Ask Gamblers gives it an average of 6.49 from 45 reviews. There are also various complaints about the company. Many of these involve people not getting bonuses. However, Fortune Jack seems to resolve many of these. In fact, Fortune Jack makes considerable effort to address challenges that people face and openly admit to struggling with bonuses.
If nothing else, it's clear that Fortune Jack is a legitimate company. They do have issues (like every Bitcoin gambling option) but at least they're making an honest effort to resolve them.
Are People Making Money? Comments and reviews suggest that people are able to withdraw from the site. Some also made money during a banner campaign that Fortune Jack ran. There are fewer details about the affiliate program but there is no evidence of any issues.
Personal Thoughts: Fortune Jack has a decent reputation, despite the mixed reviews. All of the feedback suggests that they consistently pay out. The main limitation is that they're selective about who can be an affiliate.
Betcoin
What it Does: Betcoin is another casino gambling site, offering more than 400 individual games. Many of these are casino games, including poker and dice. But, there is also a sportsbook component as well. The company is actually responsible for three distinctive gambling sites: BetcoinCasino, BetcoinPoker and BetcoinSports.
The Affiliate Program: The affiliate program offers five tiers and has different commission rates depending on the type of game. The game types covered are Casino Slots, Casino Other, Poker and Dice.
At the first tier, you earn 20% on the first three game types and 5% on Dice. For the second tier, you earn 25% for Casino Slots and Poker, 22.5% for Casino Other and 7.5% for Dice. The rates increase as you go up the tiers, with the final tier offering 50% on Casino Slots, 35% on Casino Other, 40% on Poker and 20% on Dice.
The tiers are related to the amount spent per month. To get to the second tier, you need 2,500 per month, while the next ones are 10,000, 25,000 and 75,000.
The plan is interesting but Betcoin is vague about the specifics. They don't even mention what the totals are measured in or what the percentages are based on. For example, you could be earning a percentage of how much people spend, how much they win or how much money Betcoin makes. I always prefer affiliate programs that give you details.
How They Pay: Payments are made in Bitcoin but no further specifics are provided.
The Company: Betcoin promotes itself as a premier gaming destination but they provide little information about the company. Information from other sites shows that they were founded in 2013 and operate out of Costa Rica. They do offer some provably fair games but most of their options don't fall into this category.
Reviews: Reviews suggest that Betcoin has some good aspects, including their privacy and range of features. They do also have more game types than many other services. Even so, their customer service reviews are very poor and many people aren't impressed with the website. Some members report that Betcoin doesn't always pay out, which is never a good sign.
Are People Making Money? Some people may be making money with the games side of Betcoin, but I've seen no discussion of affiliate earnings.
Personal Thoughts: The biggest issue with Betcoin seems to be customer support. This could be a serious problem if you plan to be an affiliate. After all, you'd be relying on customer support for that as well. Besides, the lack of information about the affiliate program is hardly attractive.
Coin Controller
What it Does: Coin Controller is a very simple site, with just one game. It is a chain game where a user purchases control of a coin. The next person then buys control from them at a higher rate – and so on down the chain. At some point, the game is randomly reset. If nobody buys the coin after the initial purchase, then the money is refunded (minus a transaction fee).
The idea is entertaining, but it completely relies on multiple people being involved. This doesn't seem to be the case for the Bitcoin options, as the most recent purchases for these were late 2017. Dogecoin is slightly more active but not dramatically so. These patterns may decrease the odds of making a profit on the game.
The Affiliate Program: Coin Controller provides affiliates with 20% commission on the bet profits.
How They Pay: Payments are made in Bitcoins or in Dogecoins.
The Company: There are no details at all about the company. In fact, the only method of communication is a contact form. No email address or phone number is provided. But, from discussions on Bitcoin Talk forum it seems that the game was created and is run by a single individual.
Reviews: Forum discussions and reviews suggest that members are winning some money through the game. However, not everyone agrees with the concept and some don't think that it is provably fair. Responses from the owner suggest that the approach is being changed and refined over time. This should make it fairer but also creates a somewhat unpredictable system.
Are People Making Money? Coin Controller hosts leaderboards showing the top earners through the affiliate program. These numbers suggest that some members are indeed making money by referrals.
But, the members in this list all joined in either 2013 or 2014 – there are no newer members. The pattern may just mean that the list isn't being regularly updated. Alternatively, it may suggest that Coin Controller no longer pays out well (or at all).
Personal Thoughts: The site may have been a good opportunity when it first came out. But, most indications suggest that the game isn't very popular currently and few people are using it. That's a serious problem, as the entire idea relies on a regular audience.
BetMoose
What it Does: BetMoose is a little different. The idea is that members can host and place bets on pretty much anything. For example, current running bets include "Will Trump still be President in 2019?" and "Will Ethereum Classic trade above $50 in 2018?".
The Affiliate Program: BetMoose provides 20% commission, along with a unique URL that makes it easy to refer others to the site. The commission is based on revenue share, so you earn 20% of whatever BetMoose is making. But, they provide few details about the program.
How They Pay: The company pays out in Bitcoin or Litecoin. Currency accumulates in your BetMoose account and you can then withdraw it to the appropriate wallet.
The Company: Like most Bitcoin companies, BetMoose offers little information about who is behind the site. This isn't surprising. As they state themselves, the site operates in a gray area of the law. One encouraging thing is that the bets follow a peer-to-peer design. This means you're playing against others, not against the house, and should create better odds.
Reviews: BetMoose is an interesting concept but there are few reviews about its effectiveness. Most of the reviews out there are from Bitcoin sites and focus on the concepts of BetMoose, not user experience.
Are People Making Money? There are no details on this area either.
Personal Thoughts: The unusual nature of BetMoose could make it easier to promote. However, they provide few details about their affiliate program. That's always frustrating, as is the lack of reviews from actual users.
BitcoinRush
What it Does: BitcoinRush has a casino component with many of the games you might expect, plus an online sportsbook. They use a provably fair system for their games and claim to have great odds for their sportsbook. There are fewer games than with many other companies. However, the ones provided do appear to be unique.
BitcoinRush also provides users with some mBTC regardless of whether they win or lose. Of course, the amount members get for a loss would be far less than their initial bet.
The Affiliate Program: BitcoinRush offers 0.3% on casino games and 0.2% on sports wagers. This sounds like an incredibly low amount. However, the commission is based on the amount that is spent – not on the revenue that BitcoinRush makes.
As a result, you earn regardless of whether the people you recruit win or lose. That's an incredibly unusual system. It could mean you earn more than with other programs, or it could be less powerful.
How They Pay: Payments are made in Bitcoin but BitcoinRush doesn't specify the process of withdrawing.
The Company: BitcoinRush was established in 2013, making it one of the older Bitcoin casinos. This should make it more reliable and means the company does have more experience in the field.
Reviews: There are relatively few reviews from actual users of BitcoinRush. Those that do exist are mixed. Some people have had good experiences, while others state that they got ripped off.
Are People Making Money? One reviewer mentioned that he was successfully able to earn affiliate commissions from BitcoinRush. However, their ability to be an affiliate was removed, along with all of his current earnings – because BitcoinRush didn't like his review. To make matters worse, the review was mostly positive.
Most affiliate companies retain the right to do this but it is still a concerning practice. It means you can only be an effective affiliate if you write glowing reviews of the service. If you plan to be more honest, you risk losing your account. BitcoinRush disputes the accusation, although they do state that payment was withheld.
Personal Thoughts: Affiliate marketers often don't talk about their success – so there are probably other BitcoinRush affiliates who are earning money without a problem. Still, the complaint highlighted above is concerning, especially as BitcoinRush isn't an especially unusual Bitcoin gambling site.
Bitcoin Video Casino
What it Does: Bitcoin Video Casino is a retro-style gaming site. Their games include video poker, blackjack, roulette, keno, slots and dice. The site isn't as showy as many competing sites and they have fewer games to choose from. Even so, the unusual style may appeal to some people. There is also a focus on function rather than appearance.
There is also very little setup involved. All members get an automatic account without needing to do anything. This is true for being an affiliate as well.
The Affiliate Program: Affiliates can earn up to 25% of the house edge for all bets. For most games, the house edge is 0.5%. However, it is 0.4% for blackjack, 0.25% for video poker and just 0.2% for craps.
25% is also the maximum you can earn. Commissions start at 5% of the house edge. You need to refer at least 10 users to get 10%, 50 users to get 20% and 100 to get the full 25%.
How They Pay: Payments are made to your account at Bitcoin Video Casino. You can then withdraw into your own Bitcoin wallet. There is a withdrawal fee of 0.0001 BTC and no minimum withdrawal amount.
The Company: Bitcoin Video Casino opened in 2012 and is one of the oldest and most sustainable sites in the Bitcoin gambling field. They also use a provably fair system for their games.
Reviews: The company is known to be legitimate and some members have won large payouts in the past. Discussion threads suggest that the site does what it claims to – although some people don't like the visual style. The number of visitors may also be smaller than other sites.
Are People Making Money? There isn't much discussion of the affiliate program. Even so, there is enough interest that some affiliates are probably making referrals.
Personal Thoughts: Bitcoin doesn't have the same bonuses, VIP program or variety of games that many other companies do. But, the service is available in the United States and it appears to be reliable. Simplicity can be a good thing too and the company's history may make it easier to promote.
Cryptocurrency Mixers
Services like this provide a way to anonymity by mixing potentially traceable coins with ones that are not. The idea is popular because Bitcoins aren't truly anonymous. Instead, transactions are public record and can be traced. They're most common for Bitcoins, although mixing services do exist for other types of cryptocurrency too.
Cryptocurrency mixers play a role in the dark web as well, which means there often aren't many details about how users find the service.
CoinMixer
What it Does: CoinMixer offers Bitcoin mixing and has a focus on being easy to use. It doesn't ask for details from users either, which helps to make it more anonymous.
The Affiliate Program: The program offers you 50% referral commission per person that you recruit. Anyone you refer gets a 0.5% discount as well. The 50% is based on the fee that CoinMixer charges. That fee ranges from 1 to 3% (randomly), along with a flat 0.0005 BTC fee per trade.
How They Pay: Payments are made to your CoinMixer account in Bitcoins. You can then manually send them to your Bitcoin wallet.
The Company: CoinMixer offers very little information about the company or its history. This isn't entirely surprising, as cryptocurrency mixers do focus on anonymity. CoinMixer does also offer a Letter of Guarantee and a PCP key for each transaction. These should make the service more secure.
Reviews: There aren't many user reviews for CoinMixer, so it's tough to get a sense of whether the company is reliable.
Are People Making Money? Sites like Deepweb Reviews do host reviews of the service and are probably affiliates. Some may be making money.
Personal Thoughts: This type of program attracts a fairly narrow audience. As a result, you need some knowledge and experience in the field to have a chance of getting sales. If nothing else, you'd want some understanding of Tor, along with potential privacy issues.
CryptoMixer
What it Does: CryptoMixer is another Bitcoin mixer company. Despite the name, they only mix Bitcoins. Other cryptocurrencies aren't supported.
CryptoMixer has an unusual fee design. They charge a minimum service fee of between 0.25% and 0.5% based on the amount mixed, plus a network fee of 0.0005 BTC. But, users are encouraged to specify their own fee. This makes it harder for any transactions to be traced and offers an additional level of security.
The Affiliate Program: CryptoMixer offers 50% commission on their fees. However, there are few details about how to set this up. The company suggests that you can make your own affiliate code or link but that's the extent of the information.
How They Pay: They pay in Bitcoins, with commissions being paid out weekly, directly to your Bitcoin wallet. You need to hit 0.01 BTC to get paid out. If not, your total gets rolled over until you reach that level.
The Company: Once again, there is very little information about the company. This seems to be by design. There is also a strong focus on keeping things simple and anonymous.
Reviews: Some reviews suggest that CryptoMixer is simply a poor copy of other mixing companies. There are few reviews from actual users. Some reviews also label CryptoMixer a scam. However, it's not clear whether those reviewers have actually used the program or not.
Are People Making Money? Probably not. The service doesn't seem to be an especially popular mixer, which reduces the chance of getting referrals and commissions.
Personal Thoughts: CryptoMixer might work but you'd have to try it out for yourself. There isn't enough evidence to know whether it is legitimate or not.

Other Types Of Service
These services cover various different areas. But, they all offer payment in Bitcoin and crypto.
CoinTracking
What it Does: CoinTracking collects data on your trades, providing you with key pieces of information. It includes features such as profit/loss details, balances, realized and unrealized gains, total coin values and tax reports. It covers more than 5,000 different cryptocurrencies as well, including the obscure ones.
The company offers three different versions: Free, Pro and Unlimited. The Pro and Unlimited versions allow people to buy one year, two year or lifetime memberships. These are where you would earn commissions.
The Affiliate Program: Affiliates receive 20% of the purchase price as a commission. The affiliate cookie has no expiration date. As a result, you could earn from a person more than a year after they clicked your initial link. CoinTracking offers a basic dashboard that lets you see how much you have earned and the purchases that have been made.
Anyone who joins through an affiliate link gets a 10% discount on any account upgrades. This is a useful incentive. But, your commission is calculated from the discounted price.
How They Pay: Payments are made in Bitcoins, directly to your Bitcoin Wallet Address. There are no transaction fees and no minimum withdrawal amount.
The Company: CoinTracking was initially called MY-BTC and was released in around 2011. The company has considerable experience in the industry and has been able to develop and refine its tools over time.
CoinTracking also has a dedicated solution center that focuses on supporting customers, along with detailed information about how their services work. They seem to be responsive to tickets as well and provide updates regarding any ongoing issues.
Notes from December 2017 and January 2018 suggest that they are currently being overwhelmed with support requests. However, this is occurring for most cryptocurrency companies. It's likely to be a side effect of the recent spike in cryptocurrency interest.
Reviews: CoinTracking seems to outperform many of the other coin tracker options, offering much more information and a comprehensive database. Reviews consistently suggest that it is one of the best choices and does everything it claims to.
The biggest complaint is the price. The paid memberships are fairly expensive, especially for the lifetime option. The service may be perfect for cryptocurrency enthusiasts and people with broad portfolios. But, the price may be too much for anyone just getting started.
Are People Making Money? There are few reports of people making money. Commenters often mention that they wouldn't sign up to the paid version because of the expense.
Personal Thoughts: The price is high – but that does mean a decent commission if you can make some conversions. It's also clear that the service is high-quality and lives up to its claims. Making money would certainly be possible, especially if you were targeting people who were prepared to invest,
BTCPOP
What it Does: BTCPOP is a peer-to-peer Bitcoin banking service. It offers various services, including the ability to lend or to borrow Bitcoins, and to exchange between Bitcoin, Litecoin and Dogecoin. Members can also get involved in stake verification of newer cryptocurrencies.
The overall style is more comprehensive than most other Bitcoin lending services, giving members more options.
The Affiliate Program: With BTCPOP you can earn 0.5% commission on all loans under 5.0 BTC and 0.25% in any loans above this amount. Commission is only provided on loans that are referred through you and are fully paid.
How They Pay: Payment appears to be to your Bitcoin account with the company, which you can then withdraw to your own Bitcoin wallet.
The Company: BTCPOP was developed in 2015 and uses strategies to minimize the risk to members. They even have a debt collection system in place for people who default on loans. The system will only be partly effective but it's still a step in the right direction.
Reviews: Reviews tend to be positive, with BTCPOP currently earning a four-star average on TrustPilot. But, there aren't very many reviews about the service and some of them aren't trustworthy. For example, one on TrustPilot talks about how BTCPOP is "a brilliant, unique phenomenon". That's unusual phrasing for a reviewer – especially one that just has two total reviews on TrustPilot.
There aren't many reports of people losing money or getting scammed. But, this may simply be because the site isn't popular. Regardless, it is a site to careful with until there are more reviews available.
Are People Making Money? With so few reliable reviews, it's impossible to know. But, there is little evidence that people are even using the affiliate program, let alone making money from it.
Personal Thoughts: Personally, I wouldn't trust this company. There are too many red flags and little evidence to suggest that they pay out. Promoting peer-to-peer systems like this also means you're trying to get people to borrow or lend money. I don't know about you, but I'd rather focus on something more tangible.
Escrow My Bits
What it Does: As the name suggests, Escrow My Bits is an escrow service. It covers multiple cryptocurrencies, although the emphasis is on Bitcoins. The service operates through three steps and there are four different variations to meet the needs of users. Deposits are tied to either an asset or a fiat value, which should stop them fluctuating as the value of Bitcoin changes.
The Affiliate Program: The affiliate program provides a 20% commission on all transactions completed by people you refer. This is a lifetime system, so you can earn multiple times from the same recruit.
Your percentage is based on the amount that Escrow My Bits earns, not the total escrow amount. Escrow My Bits earns 1% per transaction and you get 20% of that (so, 0.2% of the escrow amount). The commission rate isn't high – but it could add up.
How They Pay: Payments are only made once the transaction is completed and are in the form of Bitcoins.
The Company: Escrow My Bits offers no significant company information, although they are Bit Trust Verified and have links to various social media profiles. The site also mentions that the service is in beta, which may make it less reliable.
Reviews: The site BitTrust currently has 64 reviews for the service, with an average of just over 3 stars. Many of the reviews say that it works fine and that they got the funds. There are some negative reviews present too but most of them offer no details and simply call it a scam.
Are People Making Money? Most people seem to be using the service for escrow, rather than trying to promote it. But, the potential is there, as long as you could get people interested.
Personal Thoughts: The reviews suggest that this is more reliable than many other sites in the field. But, it's important to be careful if you're using or promoting it. After all, reviews are often biased and some companies do pay for them.
HalleyBTC
What it Does: HalleyBTC is promoted as an investment program or a financial service. Members deposit Bitcoins into an account with the company and then gain interest over time. At least, that's the theory.
There are three investment programs to choose from. One offers 0.02% return daily. Another provides 15% yearly for a fixed duration of 30 days. The final provides 17% yearly for a period of 90 days.
The Affiliate Program: The program is based on the earnings of the people you recruit, giving you 25% of what they make. This means that the more people invest, the higher your potential income.
How They Pay: Payments are made to your account with HalleyBTC and you can then withdraw to your Bitcoin wallet. Most withdrawals are automatic, although large ones may be manually reviewed.
The Company: HalleyBTC was founded in 2014 and operates out of China. One notable aspect is that HalleyBTC offers little to no proof that they're actually mining Bitcoins or that this is where the investment income comes from. Most of the details provided are vague. There are some photographs and data. But, it's not clear how accurate the details actually are.
Systems like this are very suspicious. In most cases, you're basically earning from the money that other people put into the company. The idea is similar to a Ponzi scheme and it only works as long as the program keeps getting new recruits. Systems like this simply aren't sustainable in the long-term and tend to collapse.
And honestly, the entire company doesn't make sense. If HalleyBTC could offer significant returns simply from mining, then why bother with investors? This is the same reason that many cryptocurrency MLMs aren't reliable.
Reviews: Most reviews for HalleyBTC are negative. Many people are calling it a scam or a Ponzi scheme. That being said, some people have been able to make money from them, especially with early recruitment bonuses. It's likely that such income will dry up, if it hasn't already.
Are People Making Money? Some people seem to have made money early on. However, there is little evidence that this is happening now. The affiliate program is typically not discussed. But, if few people are earning from the investment side of things, there isn't much potential for affiliate income.
Personal Thoughts: This is one to stay away from. Even if some people have earned money, HalleyBTC won't be sustainable in the long-term.
Coinsfer
What it Does: Coinsfer offers the ability to pay for anything online using Bitcoins. Members find something they want to buy, send the appropriate number of Bitcoins to Coinsfer and the site then makes payments via credit card.
The idea is promoted as a way around being taxed when you convert Bitcoins into fiat money. It also provides a way to order with an American credit card from outside of the United States. Conisfer will also ship such items outside of the United States. However, the shipping and handling fees are often high.
The Affiliate Program: Affiliates earn 2.5% of all items ordered. This seems to be based on the amount that people spend, not the company's revenue. However, you only earn for the first order per customer. This means you only get one payment for each referral, even if the person ends up making dozens of orders.
Orders are only valid if they are made within one day of your referral and the customer pays within one day of being invoiced.
How They Pay: Payment is made via Bitcoin. However, the commissions are calculated based on dollar value. The same is true for the minimum payment threshold, which is $50.
The Company: Coinsfer is run by the company Infinite Schema LLC, which operates out of Florida. No further details are provided. There is little information about the company online either, aside from the fact that it is managed by Calen M. Fretts and was incorporated in 2013. This is pretty concerning, as the company buys products and pays bills for its members.
Reviews: There are very few user reviews for this company, despite its age. On the plus side, I didn't find any scam reports either. This suggests that Coinsfer may be legitimate but few people using it.
Are People Making Money? It seems unlikely that anyone is making money through Coinsfer.
Personal Thoughts: Coinsfer hasn't managed to establish a good reputation and it comes across as a low-quality site. The underlying concept is interesting, but people aren't likely to spend Bitcoins unless they can trust the company.
HassOnline
What it Does: HassOnline offers software that automates trades for you. Many scam software companies claim to guarantee earnings through automated trades. But, that's not what HassOnline does at all.
Instead, the software allows you to program the trading bot based on a wide range of conditions and parameters. By doing so, you can have the bot automatically trade for you when specific situations are met. This is much more practical than having to constantly watch the markets – and lets you still make trades even while you sleep.
The catch is that you need to understand the processes. There are many different ways to configure the bots and it would be easy to create a loss rather than a profit.
Customers can buy either a beginner, simple or advanced license and these are available for three-month periods. They cost 0.046 BTC, 0.073 BTC and 0.11 BTC, respectively.
The Affiliate Program: Affiliates can earn 10% commission for each sale they promote.
How They Pay: Payments are made in Bitcoins but no further details are provided.
The Company: HassOnline was founded in 2014 and the man behind it is Stephan de Haas. The company also runs a blog that provides details about updates and changes to their software, along with documentation and tutorials about how to use the tool effectively. There are many different ways to contact the company in the case of issues and HassOnline tends to be transparent.
Reviews: There aren't many reviews on HassOnline and a decent number are negative. One thread highlighted the steep learning curve associated with the tool, along with the poor support provided.
Are People Making Money? There don't seem to be many people promoting HassOnline, suggesting that few are making money from it.
Personal Thoughts: There are some concerning aspects about this service and it may be confusing to use. But, no one has claimed that they don't pay out. This means you could potentially promote it to the right audience.
Do The Programs Work?
The combination of programs is unusual, but the underlying idea of affiliate marketing works no matter what you are advertising or how they pay
The programs in this list are an interesting middle ground. They still provide you with the ability to earn in Bitcoins and they also provide services that may attract a wider audience. That means you can still get paid in Bitcoin even if you don't really understand it, and you can still earn Bitcoin, without trading your dollars that you need for rent and food each month.
As always, the challenge is finding the right program to fit your affiliate website. Some of the ones on this list seem reliable and could work. Others are highly suspicious or come with considerable risk. If you choose the right program and plan well then yes, you could potentially make money.
Don't have a website yet, but want to earn money online? See how I started my first website with no experience, and eventually quit my job to run my online business.
Boost Your Affiliate Earnings
These 10 affiliate programs are just the beginning of what's possible. There are hundreds of ways to earn affiliate commissions with your website, including product reviews, top 10 lists, how-to guides, and more
But what about traffic and conversions? How do you make sure your affiliate links get clicked?
I used the affiliate training here to turn my brand new website into a six-figure income generator in less than two years. Build a business, not just a pocket-money side project!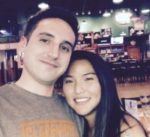 Nathaniell
What's up ladies and dudes! Great to finally meet you, and I hope you enjoyed this post. My name is Nathaniell and I'm the owner of One More Cup of Coffee. I started my first online business in 2010 promoting computer software and now I help newbies start their own businesses. Sign up for my #1 recommended training course and learn how to start your business for FREE!