In 2017, the market value for GPS systems around the world was listed at $37.9 billion. This included GPS devices from all industries, including those used on the road, in aviation, and in marine environments. The growth rate was predicted at 18.4%.
Both the market value and the great growth rate make GPS systems an area that affiliate marketers might consider delving into. The best GPS affiliate programs include vehicle navigation, personal tracking, and pet tracking, and some branch out into other areas, as well.
If you're interested, read through the following list of the top ten GPS affiliate programs. Following the list, I'll share some ideas of ways that these programs can be folded into existing websites.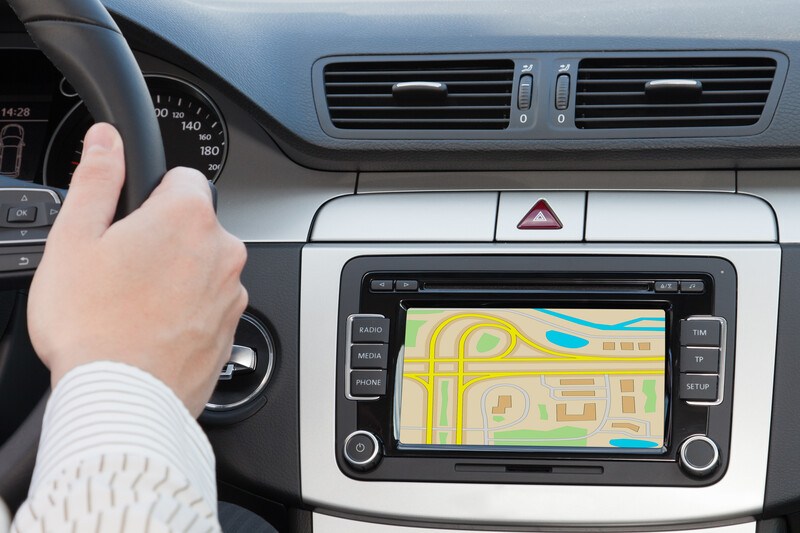 GPS Affiliate Programs
GTX Corp SmartSole
Trackimo Distribution
Tractive
Overstock
ICAR
Whistle Labs
My TabCat
Staples
Samsung
Best Buy
1. GTX Corp SmartSole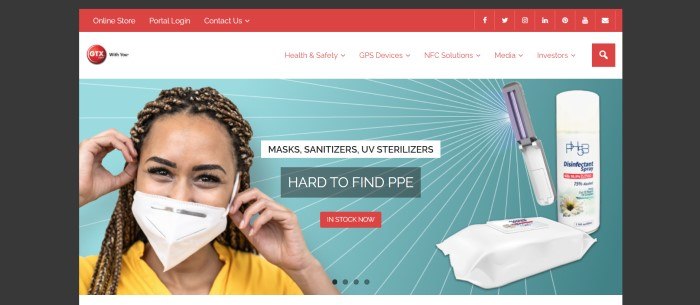 GTX Corp sells a number of GPS devices, health and safety products, and near field communication solutions. Some of the key products include masks and sanitizers, mini-GPS take-along trackers, NFC ID tags, and a titanium screen shield.
The affiliate program is offered for the GTX Corp SmartSole, a GPS tracker that's hidden and sealed inside a shoe insert. It requires a service plan, and it has to be charged every day. One of its uses is to help keep track of elderly people with dementia—if they wander off, SmartSole makes it easy to find them and keep them safe.
GTX Corp offers six months of free financing to SmartSole customers who pay through PayPal. The affiliate program is run through ShareASale, and affiliates are provided with banners and text links to help them market the product.
Why You Should Promote GTX Corp SmartSole: This program can help keep elderly people safe, and customers can get six months of free financing. The commission rate and cookie length are nice, too.
2. Trackimo Distribution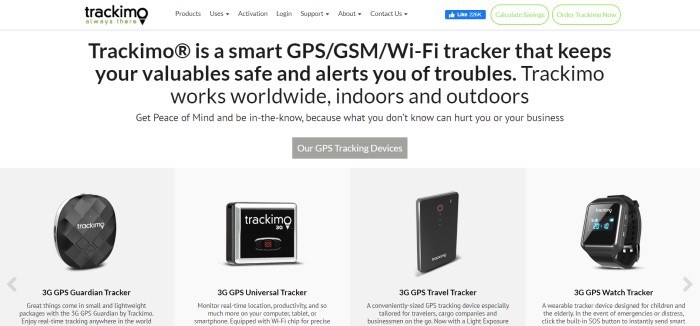 Trackimo Distribution carries tiny GPS units for tracking drones, vehicles, pets, and more. They can be used to track the whereabouts of elderly people and children in order to keep them safe. They can also be used as part of a fleet management solution for businesses.
The trackers range from small boxes to wristwatches and small round designs that can clip onto pet collars. Many of the devices are priced around $200 each. This company also carries chargers and offers a service plan with some products.
The affiliate program is administered through Affiliatly. Affiliate marketers have access to a data feed, as well as banners and text links.
Why You Should Promote Trackimo Distribution: This company focuses on protecting people, pets, and prized objects by allowing customers to track them using small devices. The cookie length is relatively short, but the commission rate is generous.
3. Tractive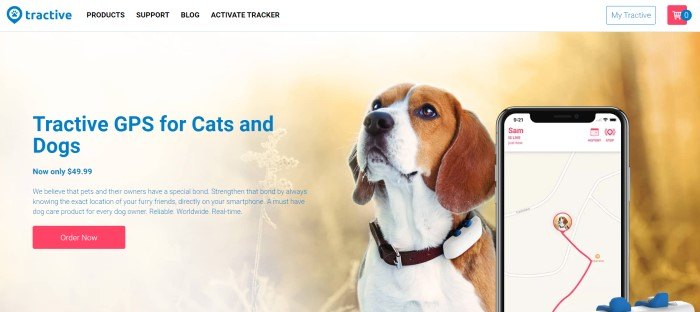 Tractive focuses on providing GPS trackers specifically for dogs. These trackers attach to a dog's collar. They cost around $50 each. This company also sells accessories, such as clips, a tracking sleeve, and charging cables. Customers sign into the Tractive website to activate the trackers they've purchased.
This company uses several affiliate networks to administer its affiliate program. In France and Italy, it uses AWIN. In Germany and Austria, Tractive uses Adcell. Rakuten is used for other areas in the world. Affiliate marketers are able to use ads and a data feed provided by Tractive to market the products.
Why You Should Promote Tractive: Tractive focuses specifically on GPS trackers and accessories for dogs. Products are sold worldwide, and this company uses several Networks to allow its affiliate program to work across the globe.
4. Overstock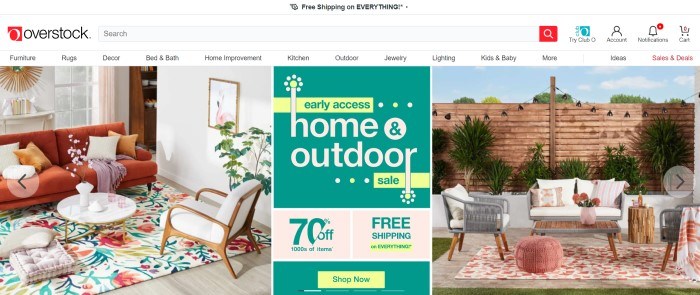 Overstock is an online retailer selling a wide variety of home goods and designer brands, ranging from kitchen products to scrapbooking supplies. Free shipping is provided for every order.
A quick search on the Overstock website lists around 55 GPS devices and accessories. These range from navigation systems and smartwatches to carrier cases and charging equipment.
The affiliate program is run through CJ, and affiliate marketers can use weekly deals, offers, and coupons to promote the products. They also have access to a data feed.
Why You Should Promote Overstock: Besides GPS devices, Overstock carries a nice selection of budget-priced home goods that can increase shopping cart totals. Customers get great deals and free shipping.
5. ICAR

ICAR sells GPS devices that can be used to track bikes, dogs, cars, people, and personal assets. In Chinese, it is also known as the Aika GPS tracker. Products now include a 4G GPS tracker, and customers can download the app from the website.
This company offers free worldwide shipping, a money-back guarantee, and tech support. There's also a tab for people interested in purchasing wholesale.
Interested affiliates can find out more, including how to sign up for the affiliate program via ShareASale.
Why You Should Promote ICAR: ICAR carries a variety of GPS devices for different uses and now has a 4G product available. However, the affiliate webpage doesn't provide much information, and interested affiliates must contact the company through a WhatsApp chat box to find out more.
6. Whistle Labs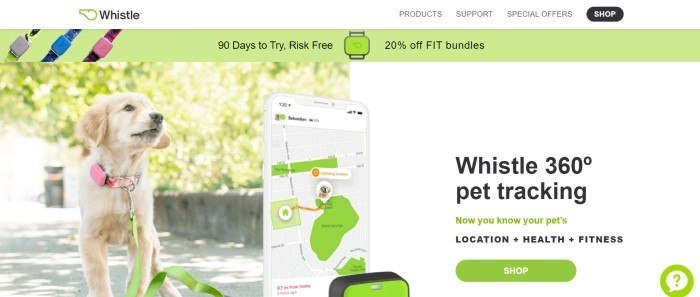 Whistle Labs sells pet collars that combine GPS tracking with pet health and fitness tracking so that pet owners have the knowledge they need to take care of their pets. Collars come in green, hot pink, and gray, and they come with service plans. Prices for the service plan range start at $95.40 per year.
This product interacts with Google Maps, so owners always know where their pets are. The 4G LTE service is run through AT&T. Besides trackers, this company also sells collars and leashes, replacement parts, and Whistle bundles.
The affiliate program is administered through Impact. The average order value is $100, and affiliates are provided with creatives, as well as bonus payments and performance-based commission increases.
Why You Should Promote Whistle Labs: Whistle Labs tracks fitness and health as well as a pet's location. Affiliates can earn bonus payments and increased commission rates.
7. My TabCat

My TabCat sells tracking devices featuring award-winning technology that's touted to be more accurate than GPS trackers. These trackers are made specifically for cats and can work both indoors and outdoors. The technology tag weighs only six grams, and the device comes with a two-year warranty.
One nice thing about this company is that it doesn't require a subscription to services.
The affiliate program is run through Web Gains. The base commission rate is 5% for most websites. Discount websites get a base commission rate of 3%.
Why You Should Promote My TabCat: This company uses an award-winning new technology as an alternative to GPS. It's designed specifically for cats, and customers don't need to purchase monthly subscription plans.
8. Staples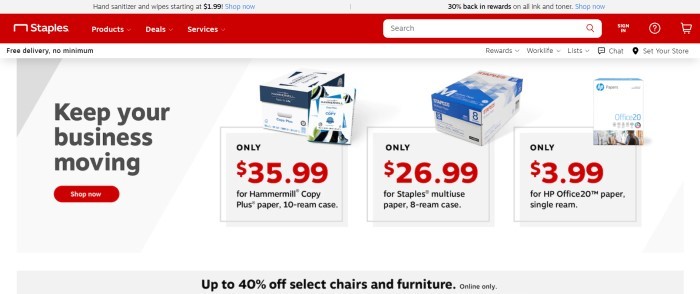 Staples is an office supply store, but it sells more than paper and envelopes. This company carries a nice selection of electronic products, ranging from cameras and scanners to digital frames and computer software. There are more than 100,000 different products for customers to choose from.
As far as GPS devices go, Staples sells smartwatches and navigation units. Some items, such as the Garmin Fenix 6X GPS watch, sell for more than $1,400. Many GPS navigation units range from around $134 to approximately $400. This company offers free delivery.
The affiliate program is administered through CJ. The commission rate varies by the type of products that customers are shopping for. GPS units and other electronics have a commission rate of 1%, while items such as calendars and planners have a commission rate of 5%.
Why You Should Promote Staples: The Staples affiliate program includes office supplies that extend beyond GPS units and smartwatches. There are more than 100,000 items for customers to choose from, and this company offers free shipping with no minimum purchase.
9. Samsung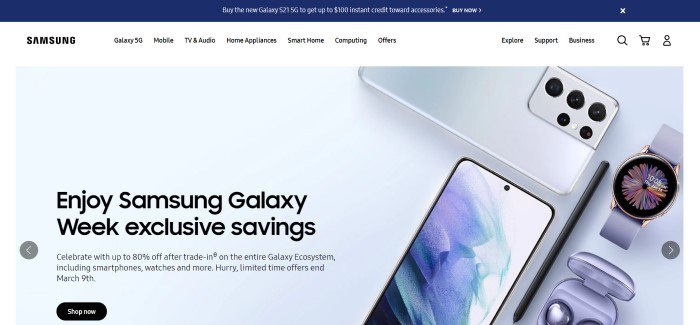 Samsung is a reputable electronics brand that provides televisions, phones, home appliances, smart home technology, and computing solutions. The website has an offers tab that allows customers to shop the current deals. Customers can also get free shipping.
This company has a few GPS products. One is the Galaxy SmartTag, and another is the SmartThings Tracker. Both items can be used to track everything from children and pets to lost keys.
Samsung's affiliate program is administered through CJ.
Why You Should Promote Samsung: Samsung's affiliate program covers other electronics beyond GPS devices.
10. Best Buy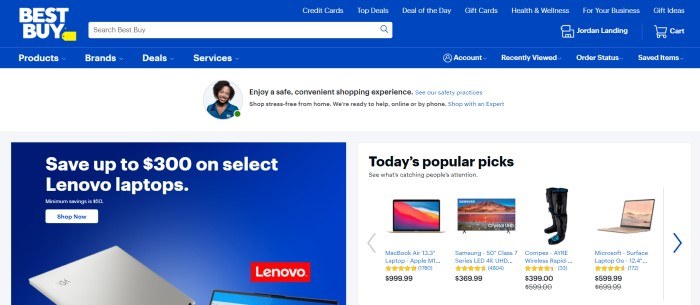 Best Buy is a well-known electronics retailer that carries everything from televisions to video game hardware, computers, and tablets. A quick search on the website lists GPS devices that can be used for personal or vehicle tracking. These devices include smartwatches, Fitbit items, handheld items, and navigation systems. One set of items that sets this store apart from others is a handful of GPS units designed specifically for golfers.
The affiliate program is run through Impact. Affiliates get a weekly newsletter that includes information on top offers and promotions for the week, as well as upcoming holiday promotions or 2 to 3-day sales.
Why You Should Promote Best Buy: Although the cookie length and commission rate are relatively low, Best Buy is a well-known store, and that could help convert shoppers. This store also carries a large number of other types of electronics to help bump up the shopping cart total.
Website Affiliate Programs
Now that you've read through this list of the top ten GPS affiliate programs, do you know how you'd like to start using them with your affiliate websites? These programs are versatile and can fit well with several niches.
For example, someone with a lifestyle website could promote programs like Overstock or Best Buy. These programs provide a wide variety of products for the home and entertainment. Programs for travel booking, fine dining, home décor, event tickets, and delivery services could be featured here, as well.
A second idea is a website focused on pets. Several of the programs listed above provide tracking devices for dogs and cats that could be featured here. This type of website could also promote specialized pet food, grooming kits, toys, and pet insurance.
A final idea is a management website for small business owners. GPS units or navigation systems for those owning fleets of vehicles or providing delivery services could be included here. Computers or tablets, office furniture, management software, and marketing services could be featured here, as well.
Boost Your Affiliate Earnings
These 10 affiliate programs are just the beginning of what's possible. There are hundreds of ways to earn affiliate commissions with your website, including product reviews, top 10 lists, how-to guides, and more
But what about traffic and conversions? How do you make sure your affiliate links get clicked?
I used the affiliate training here to turn my brand new website into a six-figure income generator in less than two years. Build a business, not just a pocket-money side project!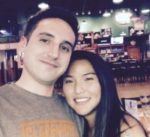 Nathaniell
What's up ladies and dudes! Great to finally meet you, and I hope you enjoyed this post. My name is Nathaniell and I'm the owner of One More Cup of Coffee. I started my first online business in 2010 promoting computer software and now I help newbies start their own businesses. Sign up for my #1 recommended training course and learn how to start your business for FREE!
Reader Interactions