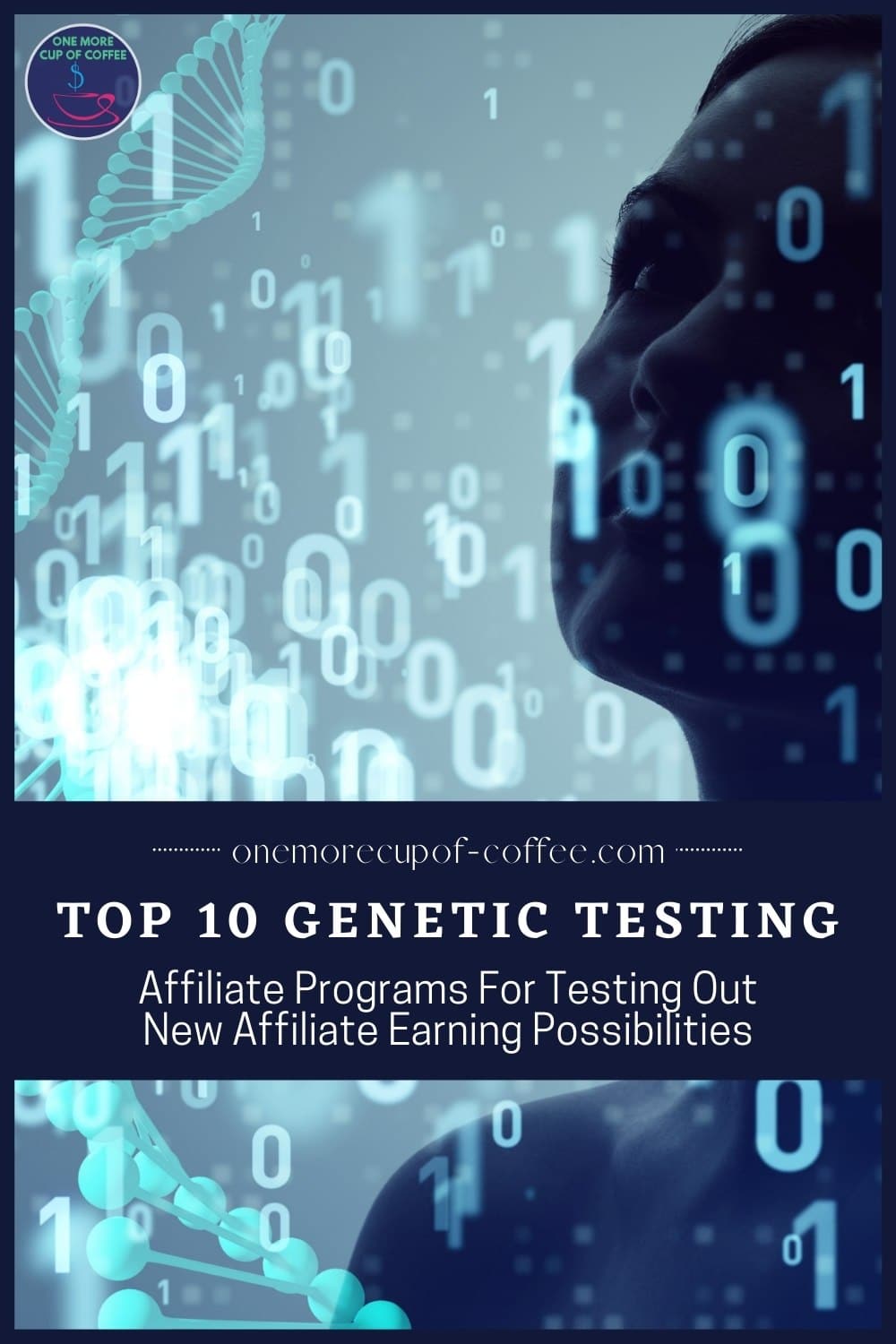 For Christmas a few years ago, someone I knew gave her family DNA kits for Christmas. The results of the genetic testing were interesting. One of her grown daughters had a lot of genes from England and Wales, while the other tested higher for Irish genes. The daughters don't look much alike, but no one expected their genetic results to be so different from each other.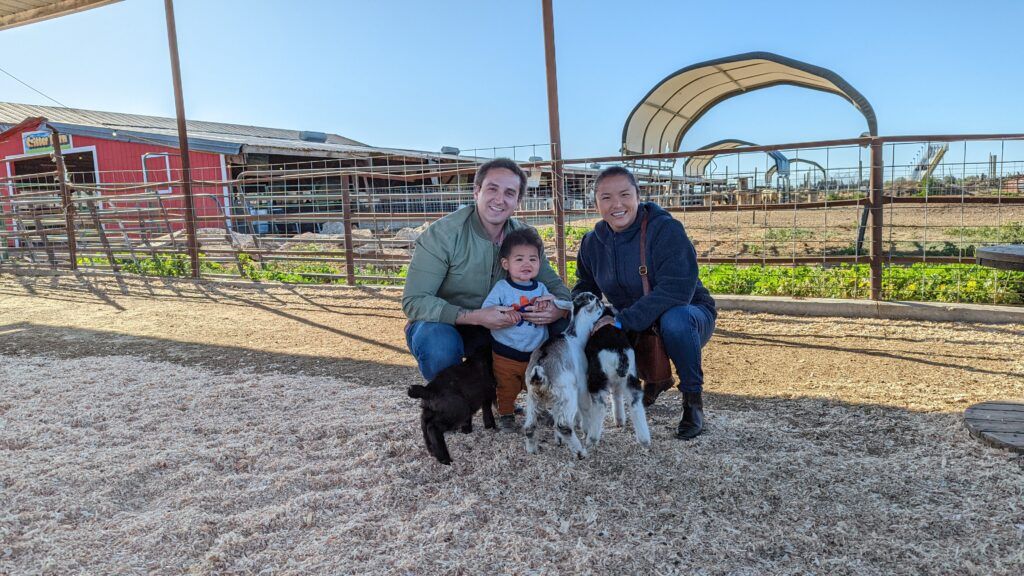 Are You Ready To Work Your Ass Off to Earn Your Lifestyle?
Are you tired of the daily grind? With a laptop and an internet connection I built a small website to generate income, and my life completely changed. Let me show you exactly how I've been doing it for more than 13 years.
Genetic testing is great for understanding where you come from, but it has other uses, as well. It can also be used to determine paternity or find predispositions to certain diseases. Affiliate marketers can help people find the best genetic tests for what they want to know, and they can make some money in the process.
If you're interested in promoting genetic testing, read through the following list of the top ten genetic testing affiliate programs. As you read, look for ways you can apply these programs to your niche marketing efforts.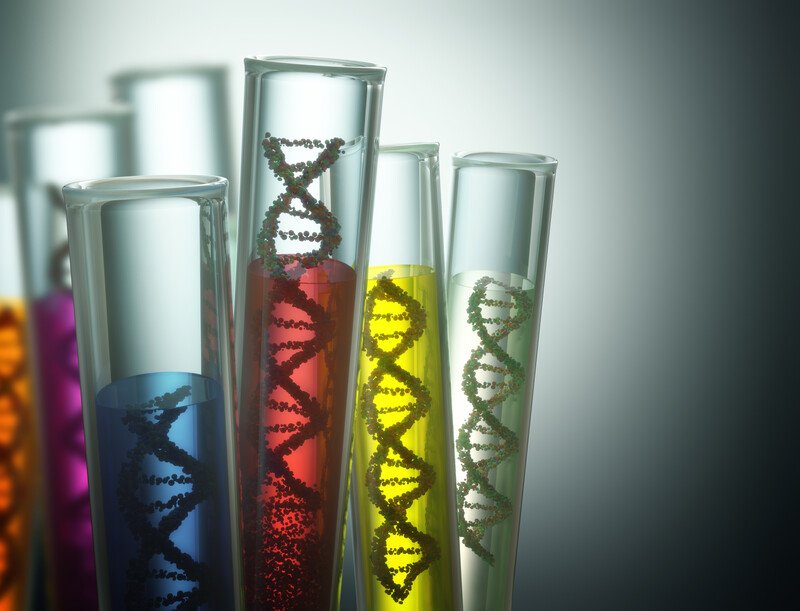 Genetic Testing Affiliate Programs
23 And Me
Futura Genetics
Telo Years
Living DNA
MyHeritage
FamilyTreeDNA
Ancestry.com
Nutrition Genome
True Health Labs
Vitagene
1. 23 And Me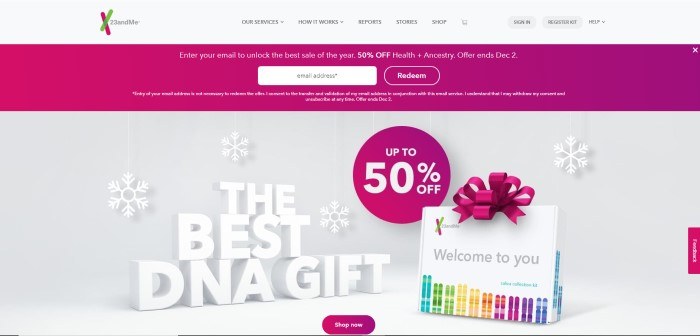 23 And Me is the first genetic service company that provides customers with reports that meet FDA standards. The purpose of the DNA kits provided by 23 And Me is to help customers understand how their particular genetic traits influence their health, as well as what their traits and ancestry look like.
This company provides three main products, which are all genetic kits that test DNA through saliva samples. There are a VIP health and ancestry service, a basic health and ancestry service, and an ancestry and traits service. All the kits come with ancestry reports, and the health kits can show information relating to genetic diseases.
This company uses FlexOffers to administer its affiliate program.
Why You Should Promote 23 And Me: The flat commission rate can be helpful for affiliate marketers who want to know exactly what they could make with this company. The ability to test for health issues and the FDA-standard reports could attract and convert some shoppers, too.
2. Futura Genetics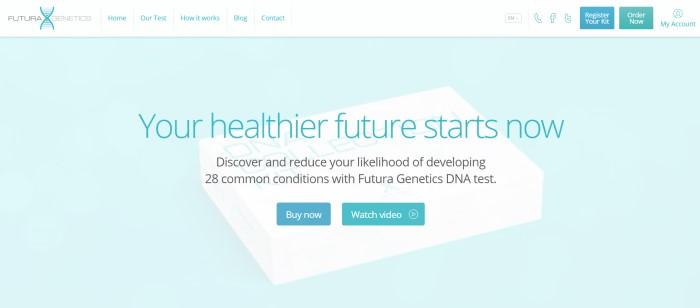 Futura Genetics has a strong focus on testing DNA to determine predispositions for genetic health issues. This company provides DNA reports for the 28 most common diseases in the world, including Alzheimer's disease, several types of cancer, macular degeneration, glaucoma, diabetes, and more.
Like many DNA kits, the kits provided by Futura Genetics are based on saliva samples. Customers get results from their tests within about four weeks of returning the kit to the company for testing.
Why You Should Promote Futura Genetics: Futura Genetics' strong focus on health issues could draw in shoppers who have genetic diseases in their family lines. For affiliate marketers, the commission rate is decent.
3. Telo Years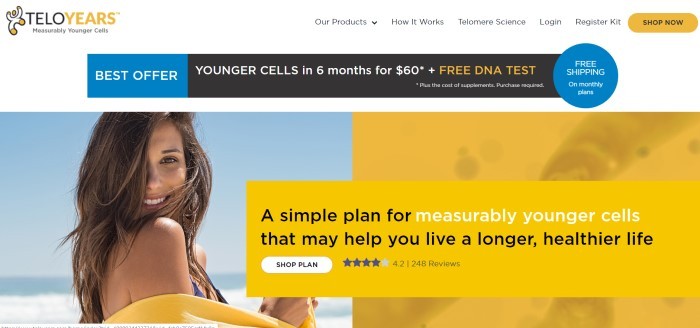 Telo Years sells a DNA kit designed to test the health of telomeres, which are genetic sequences at the end of chromosomes. The kit measures the length of the telomeres. Generally speaking, long telomeres indicate a young, healthy body, while short telomeres indicate an aging body.
Once genetic testing is completed, this company works with test subjects to design a healthy, youth-based lifestyle that could include some of the supplements that are also provided by this company.
The Telo Years DNA kit retails for $89, so the $12 commission rate is around 13.4%. Preferred affiliates come from health backgrounds, such as fitness coaches, nutrition bloggers, healthcare professionals, and life coaches. Their affiliate program is being run by ShareASale.
Why You Should Promote Telo Years: The focus on maintaining youth as well as health could be an enormous draw for some shoppers. The ability to buy telomere-supporting supplements from the same website could convert some shoppers, as well.
4. Living DNA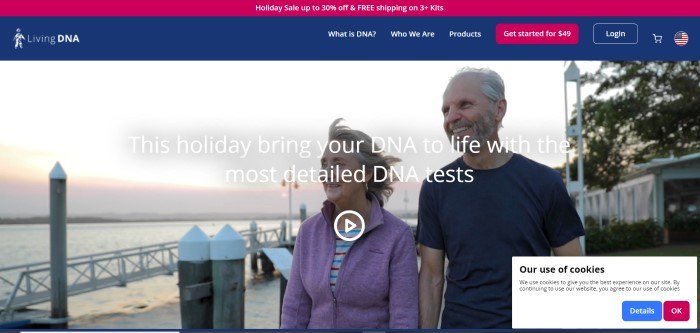 Living DNA uses genetic testing to help transform lives in positive ways. The DNA kits sold by this company test for everything from ancestry to specific body responses to nutrition and exercise. The premise behind Living DNA is that if people know their genetic predispositions, they can be empowered to make healthier choices.
The kits are relatively low-priced. The DNA starter kit costs $49, while the most detailed kit is priced at around $179. The company allows customers who have taken genetic tests to upload them for free to the website to gain even more information about their genetics.
For affiliate marketers, Living DNA has affiliate programs through both AWIN and CJ Affiliates.
Why You Should Promote Living DNA: The relatively low-priced DNA kits could convert shoppers, and the ability to work with two different affiliate programs could be a plus for affiliate marketers.
5. MyHeritage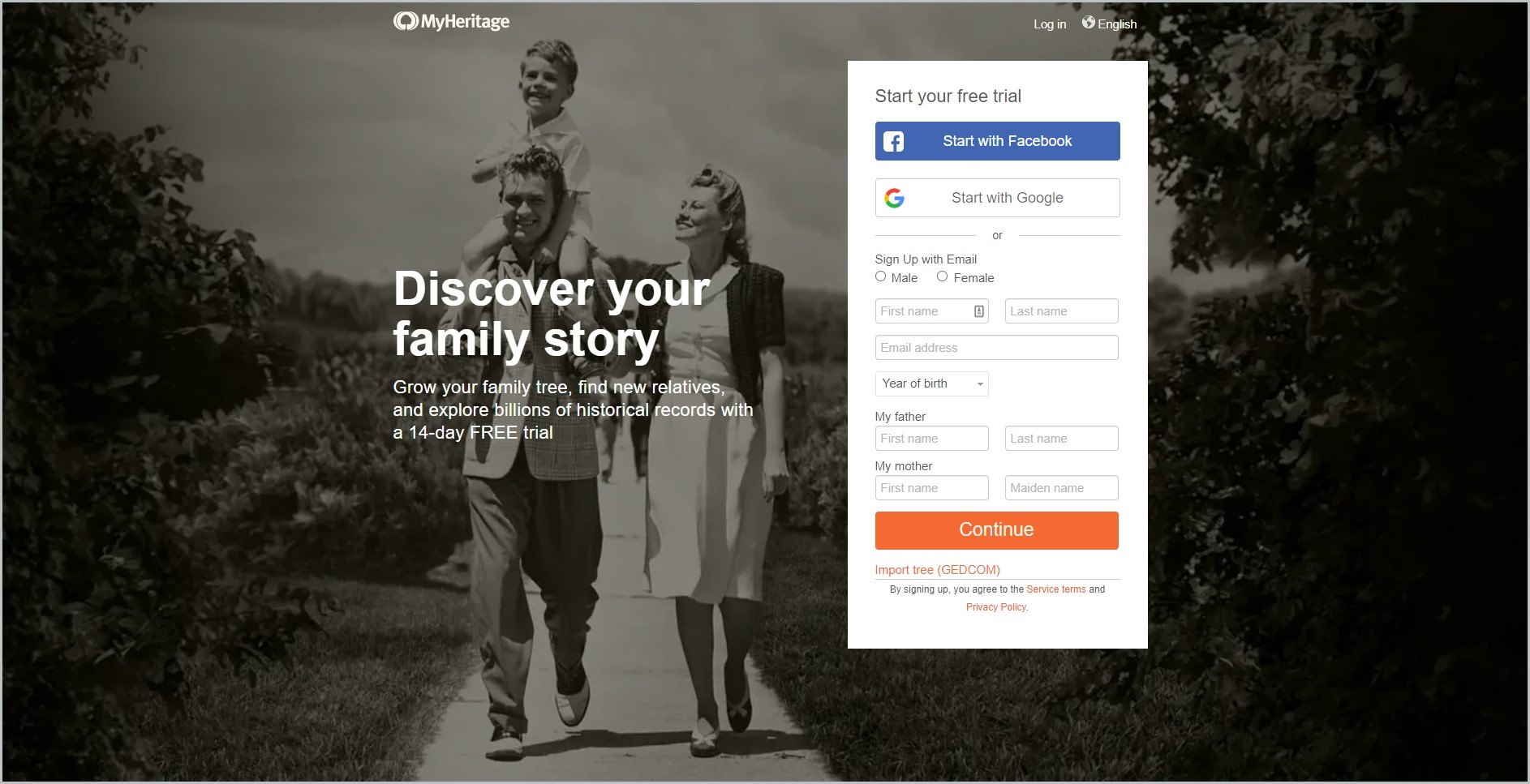 MyHeritage is one of the leading services for family history research and DNA testing. Their DNA test is not only technologically advanced but is also affordable. It only requires a quick swab of the cheek to reveal ethnic origins and discover previously unknown relatives.
They have millions of users worldwide and have helped millions explore their familial history and collaborate and reconnect with long-lost relatives. One can simply research family history with three award-winning products – all private and secure.
MyHeritage partnered with Awin to managed their affiliate program.
Why You Should Promote MyHeritage: Aside from the generous commission, the company has an established 18 years of experience with 100 million users worldwide. It's a big plus, too, that the website is also supported in 42 different languages.
6. FamilyTreeDNA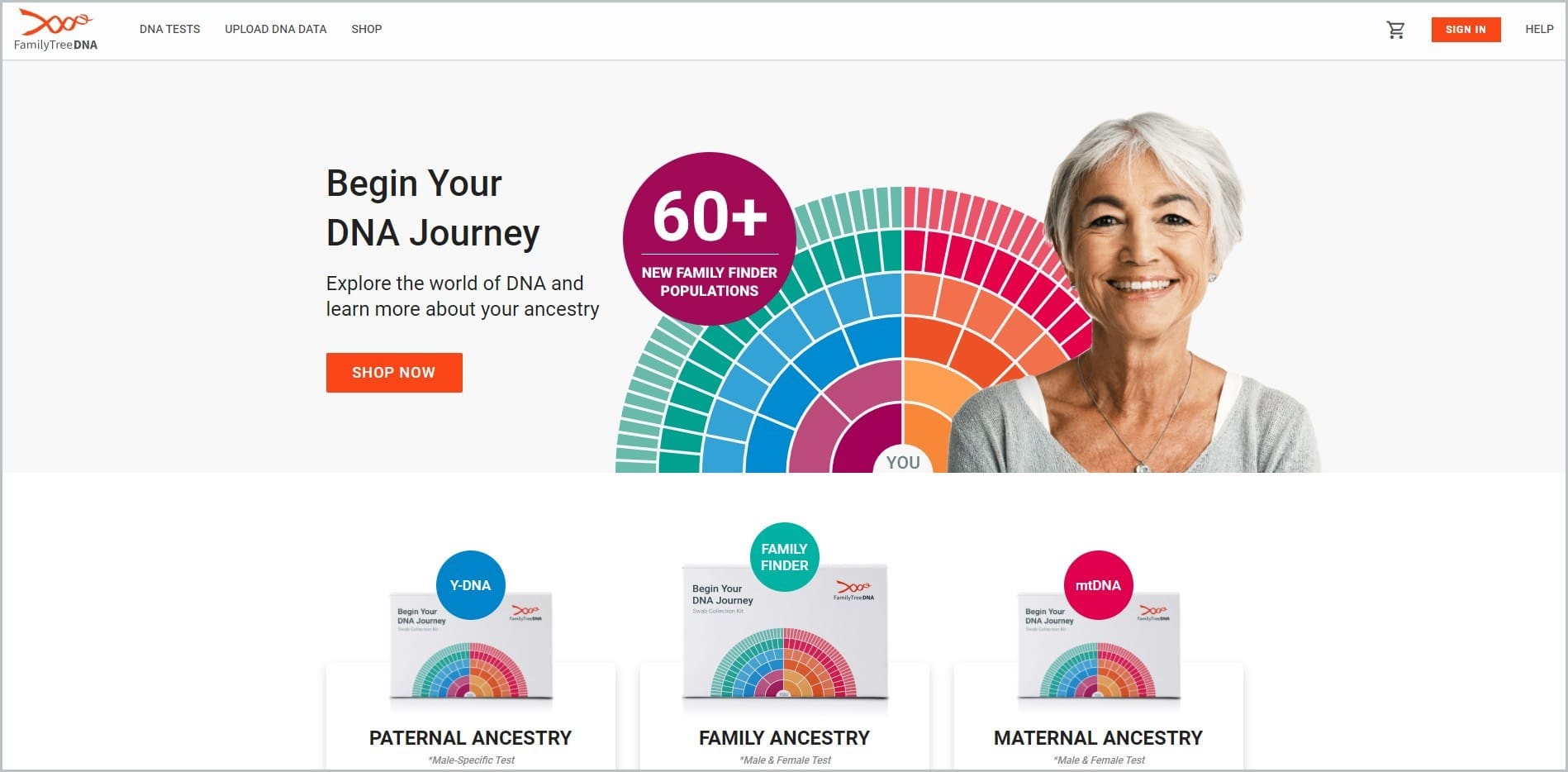 FamilyTreeDNA offers a full suite of DNA tests for beginner genealogists to expert genealogists. And as leaders in the industry, they provide advanced technology for users to gain further insight into their family history with their simple at-home cheek swab collection kit.
They are the first direct-to-consumer DNA testing company for genealogy purposes and have the most comprehensive DNA matching database in the industry. They are also highly regarded as the top company to test within the genetic genealogy community.
Why You Should Promote FamilyTreeDNA: They have a full suite of genealogy tests and features that others do not offer, affiliates also have access to promotional codes and special offers, and to a responsive and well-versed affiliate team.
7. Ancestry.com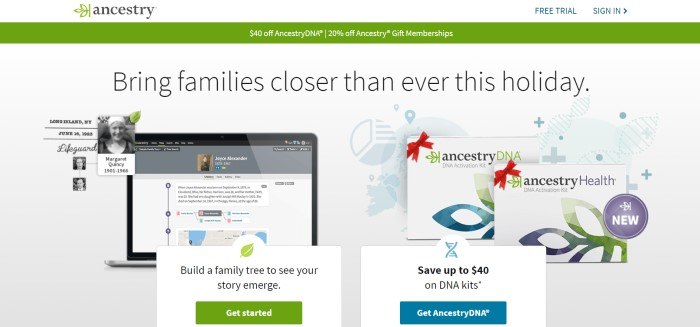 Ancestry.com is one of the world's best-known genealogical companies, with a strong focus on DNA testing for family trees. The company provides the world's largest online collection of family history records, and the DNA test is the #1 selling consumer DNA test on the market.
Affiliate marketers earn a 10% commission on all Ancestry.com sales (such as DNA kits) and a 20% commission on Ancestry.com subscriptions. Affiliate marketers can join all four campaigns (in the United States, the UK, Canada, and Australia) to broaden their advertising potential.
Why You Should Promote Ancestry.com: This company's reputation could help convert some shoppers, and the ability to purchase individual products or subscribe to the service could be another converting factor.
For affiliate marketers, the commission rates are decent, and the ability to expand to a global market could help out with some niche market strategies.
8. Nutrition Genome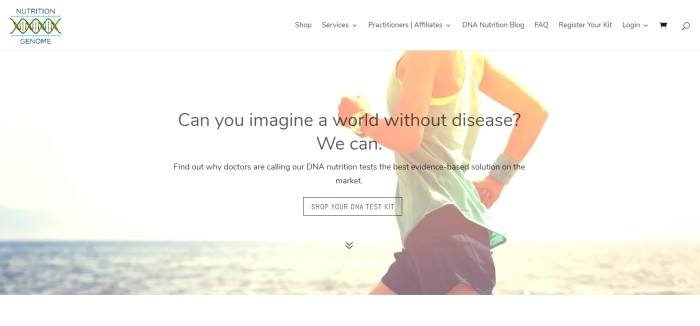 Nutrition Genome is a health-related DNA testing company that aims to help people understand their genetic blueprints and how to make good choices based on what they know. This includes customizing dietary habits and lifestyle patterns so that people can live longer, healthier, happier lives.
This company stands out because of its DNA kit that bundles with advanced nutrition reporting. The reports that come from this DNA test include personalized grocery shopping lists, recommended blood work, toxins and food additives to avoid, and more.
This test costs around $300, which is more expensive than some tests, but it's also comprehensive, with a personalized report containing more than 60 pages of information.
Why You Should Promote Nutrition Genome: The focus on changing lives through genetically targeted nutrition sets this company apart. This company could fit well with some niche market strategies, and the commission rate is nice.
9. True Health Labs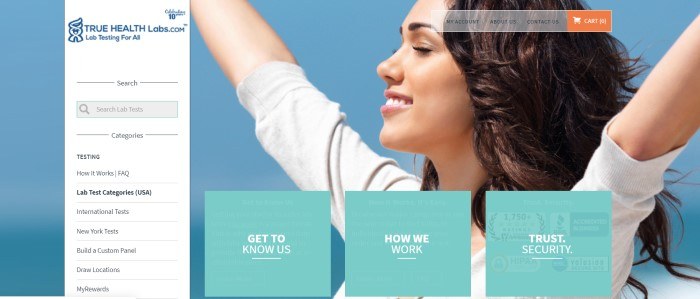 True Health Labs provides a wide variety of different health tests. These include genetic testing, but there are also tests for autoimmune diseases, cancers, blood sugar, heart health, infectious diseases, and even testing for drug use.
The genetic tests range from around $400-$1654. The most expensive genetic test sold by this company includes a detailed analysis of heart health, plus a comprehensive heart-disease prevention profile.
Why You Should Promote True Health Labs: Besides genetic testing, the products sold by this company could broaden an affiliate marketer's ability to promote the company in other ways. The commission rate is average, but the DNA test kit prices are relatively high, which could mean more income per sale for affiliate marketers.
10. Vitagene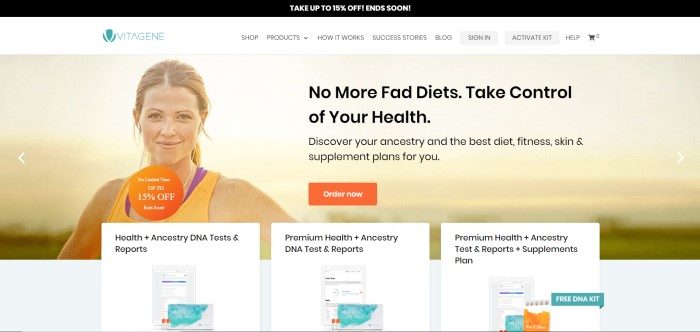 Vitagene focuses on DNA tests to help promote health through understanding personal nutrition profiles, the best exercises for personal profiles, and even personal skincare.
There are more than 24 different ancestry reports that can be ordered with a Vitagene DNA kit, as well as 11 nutrition reports, six reports on beneficial supplements, and six exercise reports.
One nice thing about this company is that the average monthly commission amount for affiliate marketers is $2,000. They partnered with Commission Junction to administer their affiliate program.
Why You Should Promote Vitagene: For affiliate marketers, the average monthly commission is encouraging. The wide range of genetic reports could be a huge selling point and bump up shopping cart totals, too.
Affiliate Website Ideas
Now that you've read through the list of the top ten genetic testing affiliate programs, do you know how you might apply them to your own niche market strategies?
You could start with a website that focuses on weight loss. A website like this could promote home gym equipment, weight loss supplements, sneakers and workout clothing, and even hypnosis tracks. Genetic testing could also be featured as a way to determine what foods to avoid or eat, the types of exercise that are best suited to certain people, and diseases to watch out for that could impact fat storage.
Another idea is to create a website that features self-improvement topics. Online courses for a wide range of topics could be included on a website like this one, as well as life coaching programs, books from publishers like Hay House, and health and fitness programs. Genetic testing could be featured here, as well, since learning about your family history could be a part of being your best self.
One final idea is a website that focuses on educational materials for children. Child-focused language learning programs, homeschool curriculum, and even DNA testing for talent tendencies could all be promoted on a website like this one. Perhaps learning about family history could help children become more interested in learning their family's native language, or even traveling to that country and learning about where they're from.
Boost Your Affiliate Earnings
These 10 affiliate programs are just the beginning of what's possible. There are hundreds of ways to earn affiliate commissions with your website, including product reviews, top 10 lists, how-to guides, and more
But what about traffic and conversions? How do you make sure your affiliate links get clicked?
I used the affiliate training here to turn my brand new website into a six-figure income generator in less than two years. Build a business, not just a pocket-money side project!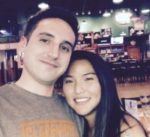 Nathaniell
What's up ladies and dudes! Great to finally meet you, and I hope you enjoyed this post. My name is Nathaniell and I'm the owner of One More Cup of Coffee. I started my first online business in 2010 promoting computer software and now I help newbies start their own businesses. Sign up for my #1 recommended training course and learn how to start your business for FREE!