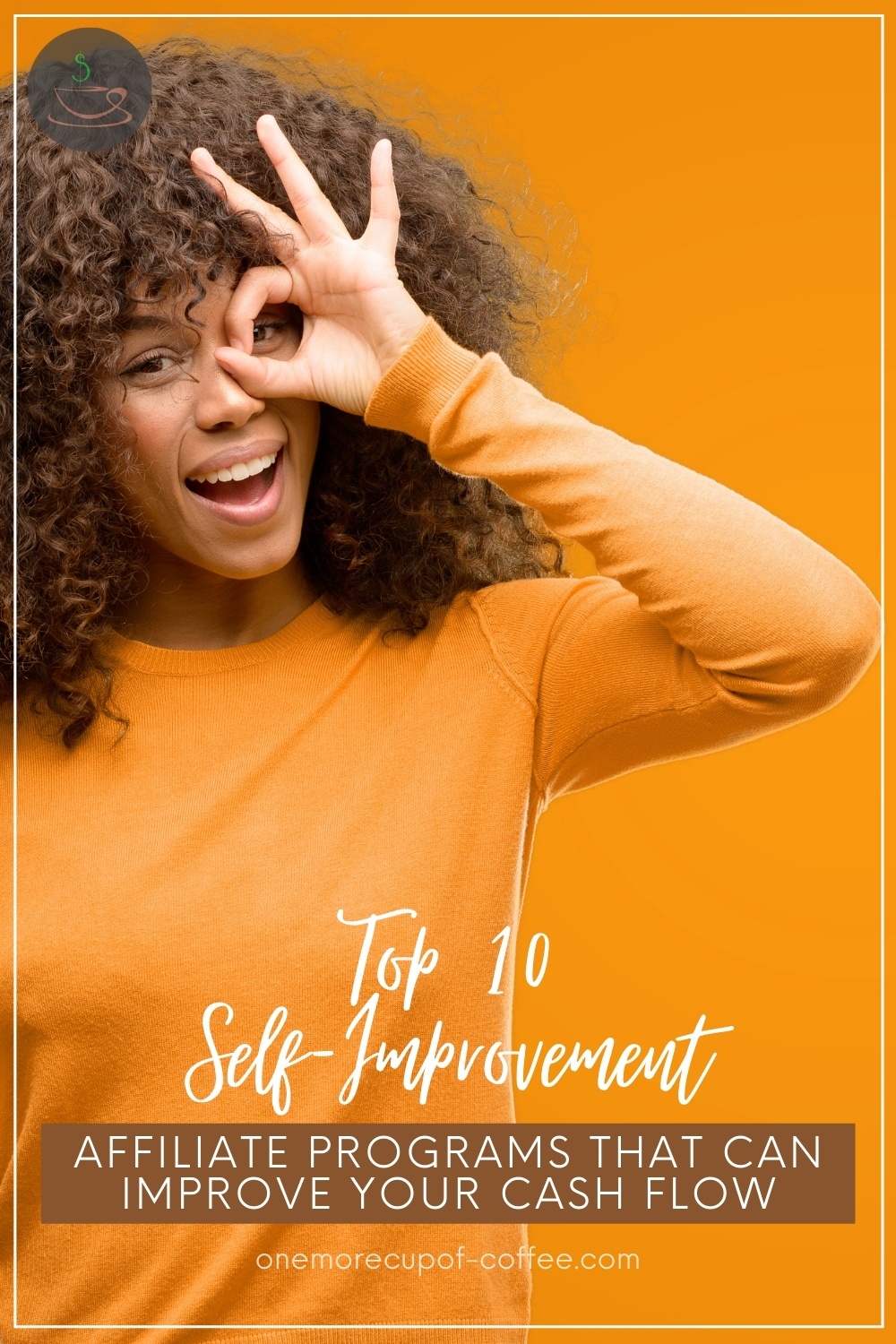 When was the last time you heard someone say they needed to lose weight? To stop smoking? To find a better job?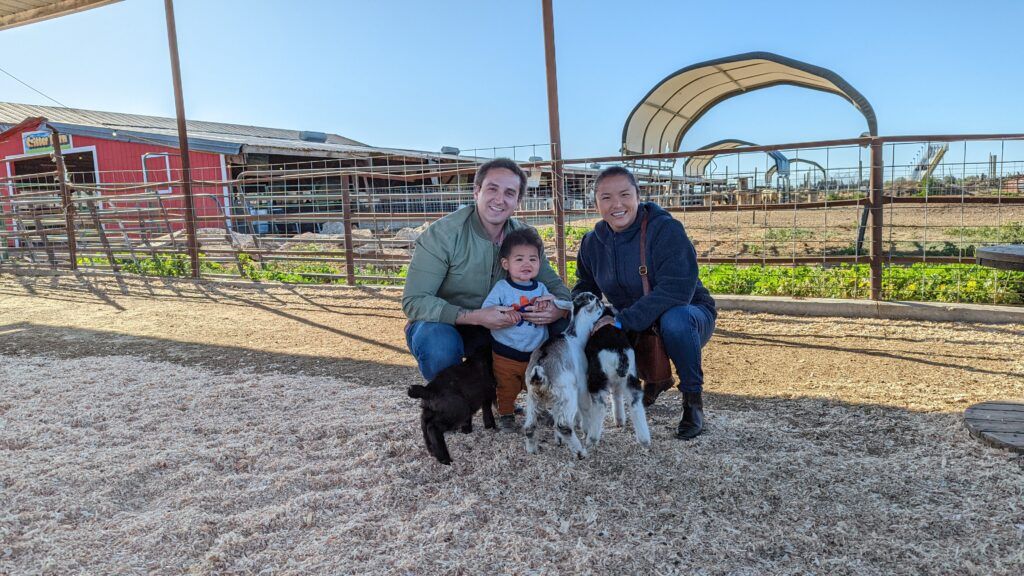 Are You Ready To Work Your Ass Off to Earn Your Lifestyle?
Are you tired of the daily grind? With a laptop and an internet connection I built a small website to generate income, and my life completely changed. Let me show you exactly how I've been doing it for more than 13 years.
Self-improvement is a big deal because it involves change. Change is uncomfortable, but it seems to be something that we all want, too. At least, we're willing to pay for it. In 2016, the self-improvement industry was valued at around $9.9 billion. It's projected to grow to more than $13 billion by the end of 2022.
In the middle of the growth, affiliate marketers have the opportunity to connect customers and self-improvement resource providers—and they can earn money while they do. If you're interested, read about these top 10 self-improvement affiliate programs, as well as this list of self-help affiliate programs. In the end, we'll take a look at how you can use some of these kinds of programs in your own niche market websites.
Also, remember that your website doesn't have to be specifically about self-improvement in order to feature these companies. You could have a niche site about addiction recovery that leverages hypnosis affiliate products, or a "get out of debt" themed website that publishes content related to money mindset.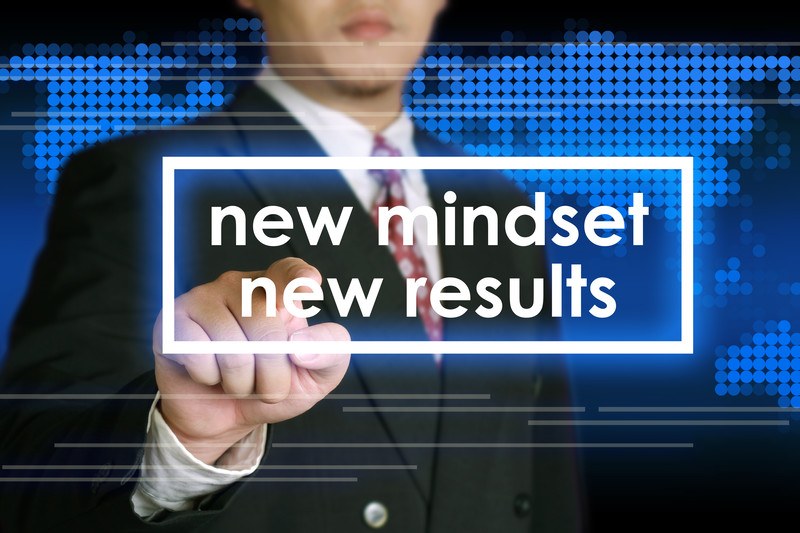 Self-Improvement Affiliate Programs
NLP Times
Inner Talk
Mind Valley
Simple Truths
I Need Motivation
Hay House
Brian Tracy
Mastery InSight Institute
Hypnosis Downloads/Uncommon Knowledge
NeuroGym
1. NLP Times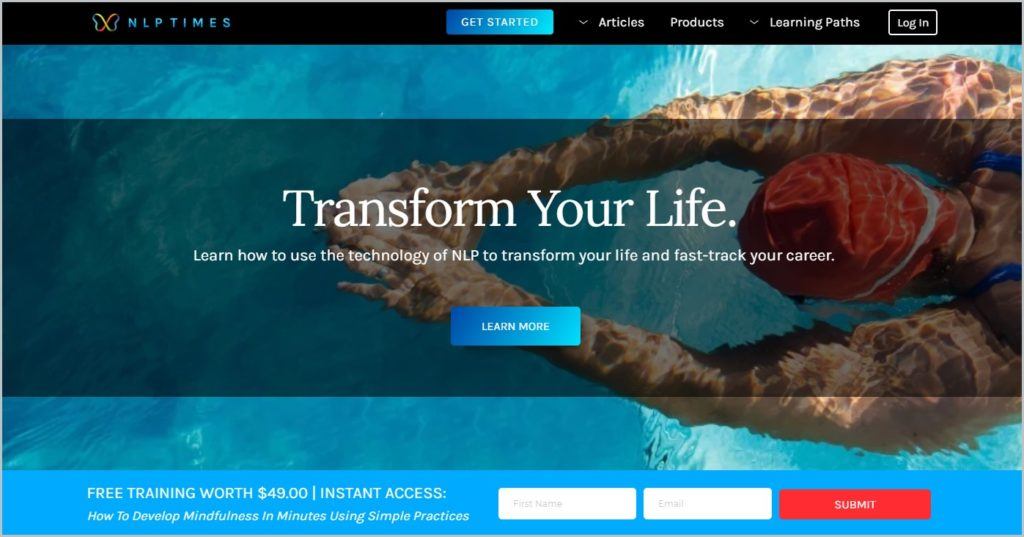 NLP Times is a neuro-linguistic programming site that aims to help people successfully use NLP principles to transform their lives. There are a lot of articles to read on the website, but the program sales are where affiliates can make money.
The NLP Times programs cover topics like managing your emotional state, overcoming everyday problems, improving planning skills, and learning to stay motivated by yourself. Some of the titles that are eligible to be promoted on an affiliate website include 'Habit Hacking', 'Purest Persuasion', and 'Kickstart Your NLP.'
These programs are priced close to $400 each, and affiliate earnings are around $91 each.
Why You Should Promote NLP Times: The commission rate is great. For products with monthly subscriptions, the commission remains active every time a payment is received for as long as your referral stays with the program.
2. Inner Talk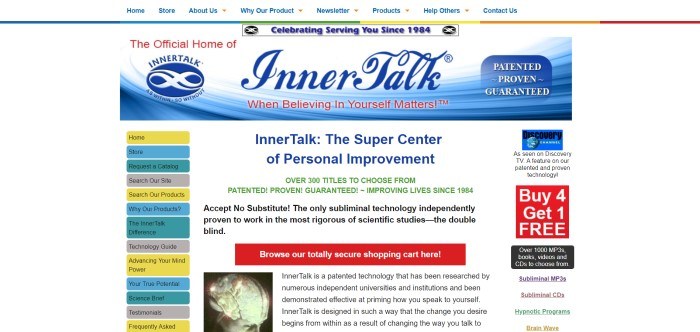 Inner Talk carries more than 300 subliminal messages and hypnosis programs to help customers retrain the way they think and talk to themselves. Topics include personal prosperity, eliminating self-sabotage, and healing from abuse. They're priced at around $25-$30 each.
Inner Talk uses some innovative technologies in their tracks. The parent company, Progressive Awareness, is continually researching new technologies to make experiencing change easier and more effective.
Inner Tals' affiliate program is administered via ShareASale.
Why You Should Promote Inner Talk: The deeply technological side of these products could appeal to a niche market as well as to people who want to try a different, possibly more effective format for their hypnosis sessions.
3. Mind Valley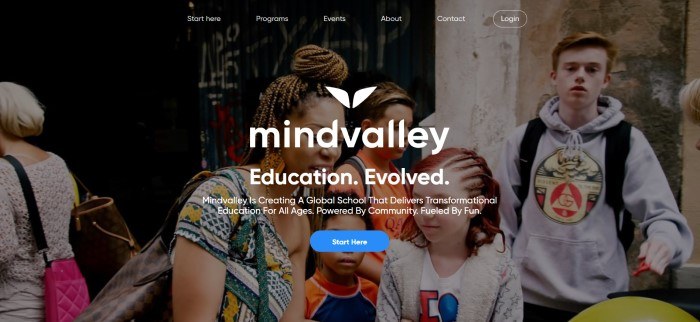 Mind Valley is a platform for sharing wisdom for and about personal growth and transformation. This includes online classes that reach around 50,000 people. Some of the topics taught in Mind Valley cover productivity, career, relationships, and health. Many courses are priced in the $250-$400 range.
In order to become an affiliate with Mind Valley, the websites you'll be using need to have steady web traffic, more than 200,000 followers, and high interaction.
Why You Should Promote Mind Valley: Mind Valley is focused on high-quality courses and presentations. Besides fitting well with a niche market, Mind Valley's credibility could help increase sales.
4. Simple Truths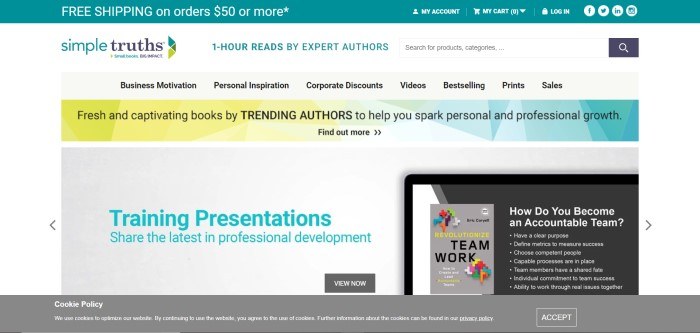 Simple Truths is all about providing self-improvement help in book form, but the books have to be quick reads. They're intended to be read in an hour or less. These include titles such as 'Develop Team Synergy' and 'Create Your Success.'
The company provides special offers and discounts to help draw in customers. Some promotions are exclusive for affiliates and their website visitors.
The affiliate program is run through both eBay Enterprise Network and ShareASale. Affiliates can only join one of the programs. Simple Truths prefers eBay Enterprise because it allows the company to offer VIP exclusive commissions and other affiliate bonuses.
Why You Should Promote Simple Truths: Affiliates who have high monthly sales can get exclusive commission rates.
5. I Need Motivation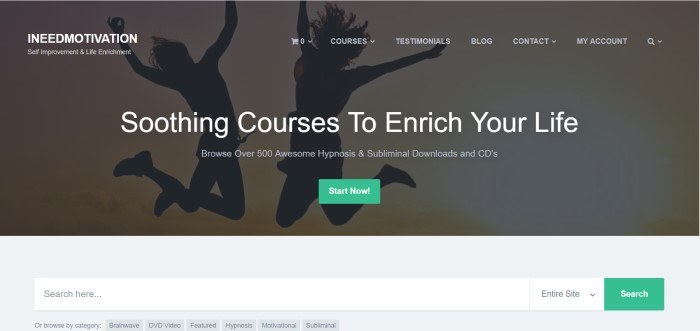 I Need Motivation offers more than 650 products to help people with both physical and mental health. Products are mostly subliminal sound courses, Hypnosis courses, and brainwave courses. These can be downloaded as MP3 files or purchased as CDs. Shipping for CDs is always free.
The topics that I Need Motivation covers include issues such as weight loss, relationships, overcoming bad habits, getting good sleep, and others. There's even a track to help customers improve their golf game.
The commission structure with I Need Motivation is based on affiliate performance. The more sales you bring in, the more commission you get, all the way up to 50%. The average sale is more than $70.
Why You Should Promote I Need Motivation: The 50-year cookie is amazing, and it applies to repeat customers, which makes up about 40% of this company's business.
6. Hay House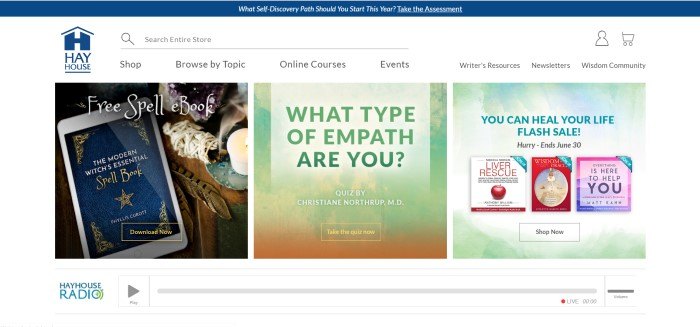 With Hay House, commission rates are set on an individual basis for each special offer. This currently includes Hay House events and Hay House books. There are also some online courses.
The books are written by well-known self-improvement gurus, including Louise Hay, Dr. Joe Dispenza, Dr. Wayne W. Dyer, Dr. Christiane Northrup, Suze Orman, and others. Events generally feature these authors and are often set up as writer's workshops, and the online courses are taught by the authors, as well.
Why You Should Promote Hay House: Hay House and Hay House authors have a lot of credibility in the self-improvement world. Customers have a lot of choices for books, courses, and events, as well.
7. Brian Tracy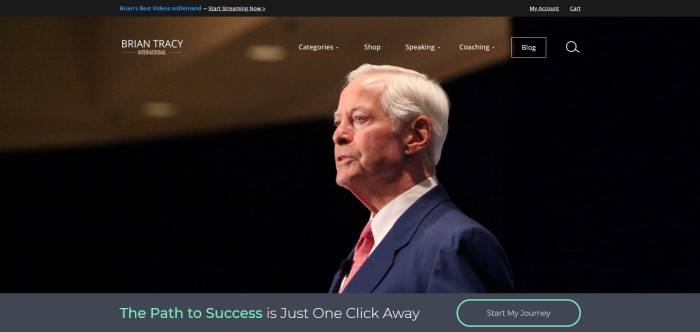 Brian Tracy, the CEO of Brian Tracy International, works to help people achieve personal and career goals as quickly as possible. He's created a series of products to help people reach their potential.
There are five main programs affiliates can promote. These programs are designed to help customers become better public speakers, write and publish a book, become more productive, dissolve self-imposed limitations, and improve sales performance.
Brian Tracy has two affiliate programs: one for email and social media promotions, and one for website promotions that are run through CJ. The average order size is $140.
Why You Should Promote Brian Tracy: Brian Tracy has more than 30 years of experience in the self-improvement industry, and he's spoken to more than a million people. He has a lot of credibility. That could be a conversion factor for some reluctant shoppers and a draw for other customers, as well.
8. Mastery InSight Institute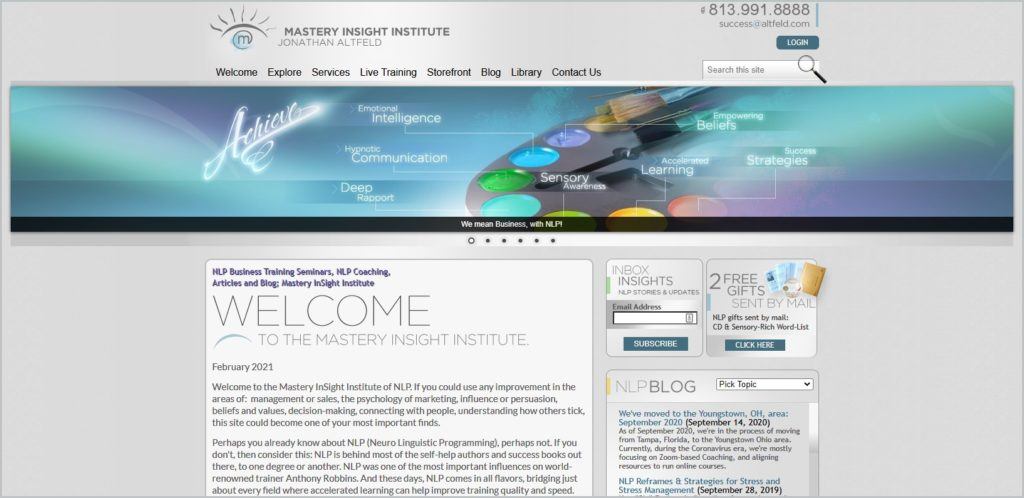 Mastery InSight Institute provides high-quality NLP training, NLP CDs and DVDs, and NLP coaching. Their workshops and CD/DVD recordings are highly useful for almost anyone with any level of NLP background. They aim to help improve one's leadership and change-management skills by providing techniques, and actionable strategies for improving relationships and succeeding in business.
They offer a free CD and sensory-system vocabulary list and product seminar catalog for those who fill out their Welcome Packet Request Form. Mastery InSight Institute's NLP Trainer, Jonathan Altfelt has 20+ years of training history.
Their affiliate program is owned and managed by J. Altfeld's Mastery InSight Institute. Affiliates will receive 20% of every customer purchase referred and 10% on every seminar signup. They develop marketing links and banners that affiliates can borrow for marketing purposes.
Why You Should Promote Mastery InSight Institute: Once a certain level of referrals is achieved, rewards in the form of free copies of products are given that they can also resell for a profit.
9. Hypnosis Downloads/Uncommon Knowledge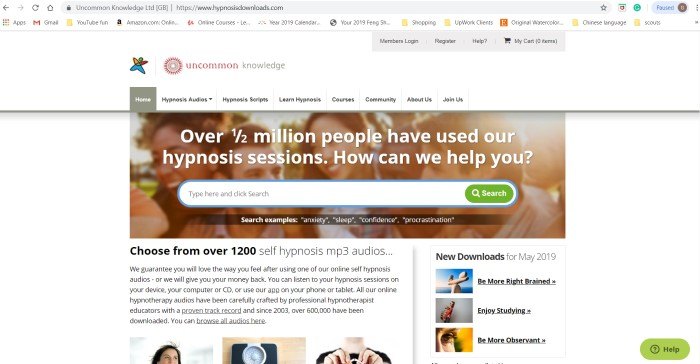 Hypnosis Downloads carries more than 1,000 different self-hypnosis MP3 tracks that customers can purchase and listen to. Topics range from healthy eating and personal fitness to parenting skills and overcoming addictions.
Customers can also order CD versions of the tracks or hypnosis scripts. One of the most interesting things about this company is that it offers a membership area, called the Growth Zone. A subscription to the Growth Zone allows customers to get 31% off the hypnosis tracks they order, along with other exclusive downloads and goodies. Membership in the Growth Zone costs around $22 per month.
Why You Should Promote Hypnosis Downloads: Besides the 35% base commission, there's an additional 5% second-tier commission on downloadable products.
10. NeuroGym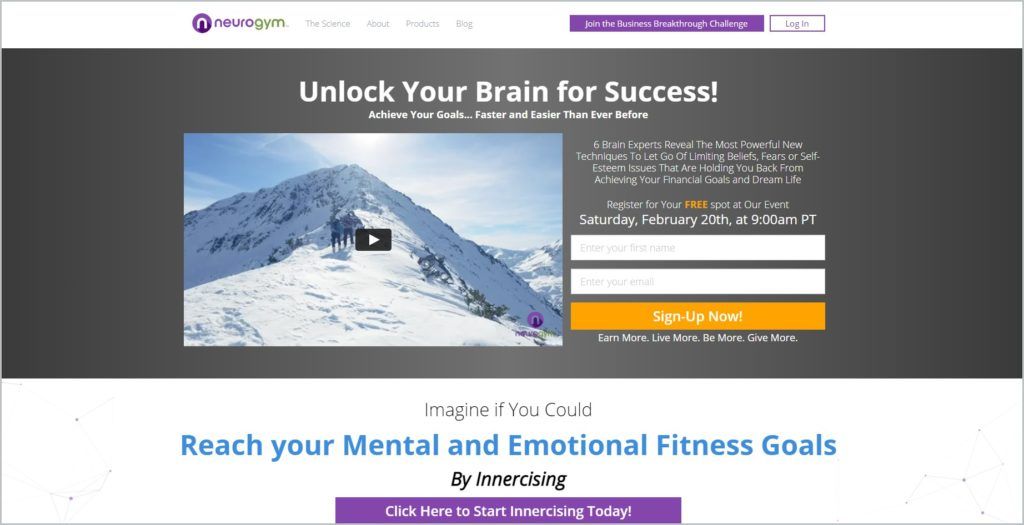 NeuroGym offers products with scientifically proven methods and technologies that help people expand their mental and emotional power via mental and emotional exercises. These will help in improving mindset, attitude, and emotional control that will then help lessen negativity, unproductive thoughts, stress, and anxiety to increase one's levels of confidence and certainty.
They offer different programs that will get the training that best fits your needs. One of their most popular programs is Innercise, Winning the Game of Fear, Winning the Game of Weight Loss, and Winning the Game of Procrastination. They also offer free training where one can simply signup for.
NeuroGym affiliates will earn 40% per sale. They will also benefit from their short sales cycle and incredibly low refund rate. Affiliates can also have their own army of affiliates to bring you passive income. NeuroGym is constantly adding new resources to help promotions convert.
Why You Should Promote NeuroGym: Affiliates can earn an additional 10% on the sales made by other affiliates they bring to the program.
Affiliate Website Ideas
There's a lot of information packed into those top 10 self-improvement affiliate programs, but how do you start to put their potential to use? One of the best things an affiliate marketer can do is develop a niche website where products like these can be promoted.
For example, if you created a niche website that was focused solely on weight loss, there would be plenty of books, hypnosis tracks, and subliminal MP3 files that you could promote. You could also feature headphones, e-readers, and other electronic equipment designed to people change the way they think about their life circumstances.
What about a website that focuses on learning other languages? Various language-learning programs could be promoted here, as well as hypnosis CDs, books, online courses, and even travel packages to other parts of the world.
A niche website that targets improvement in a specific hobby, such as oil painting, could be fun, too. You could promote online courses and books, but you could also include affiliate programs for art supplies, framing companies, and even online galleries where artwork could be sold. Creating art can definitely be a part of self-improvement!
Boost Your Affiliate Earnings
These 10 affiliate programs are just the beginning of what's possible. There are hundreds of ways to earn affiliate commissions with your website, including product reviews, top 10 lists, how-to guides, and more
But what about traffic and conversions? How do you make sure your affiliate links get clicked?
I used the affiliate training here to turn my brand new website into a six-figure income generator in less than two years. Build a business, not just a pocket-money side project!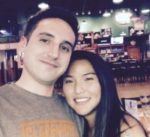 Nathaniell
What's up ladies and dudes! Great to finally meet you, and I hope you enjoyed this post. My name is Nathaniell and I'm the owner of One More Cup of Coffee. I started my first online business in 2010 promoting computer software and now I help newbies start their own businesses. Sign up for my #1 recommended training course and learn how to start your business for FREE!