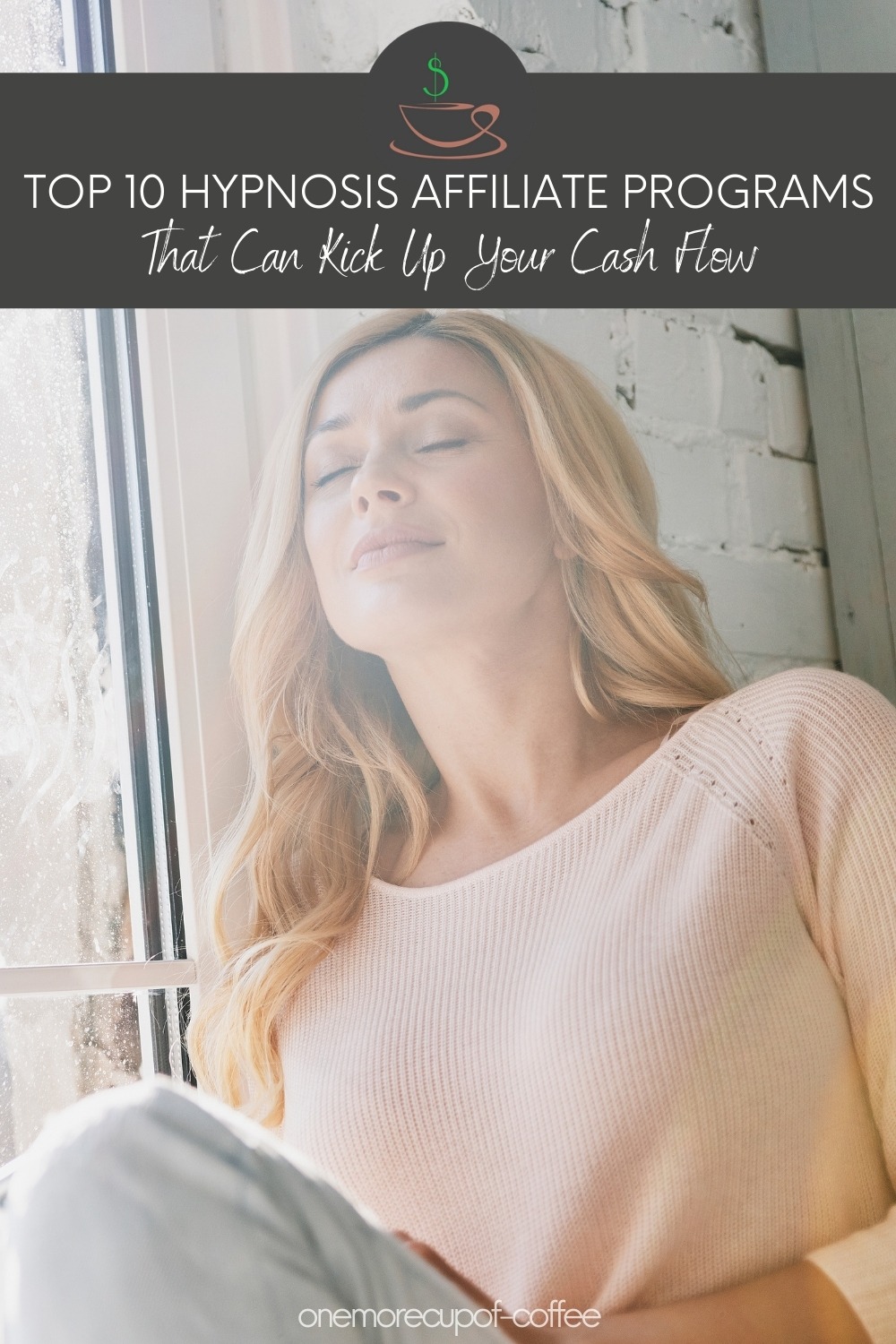 Once in high school, during an assembly featuring a hypnotist, I saw my English teacher regress to the age of five. She told the entire school audience about the dress and shoes she got for her fifth birthday and what her cake was like. From her childlike mannerisms and speech, I believed she really thought she was five.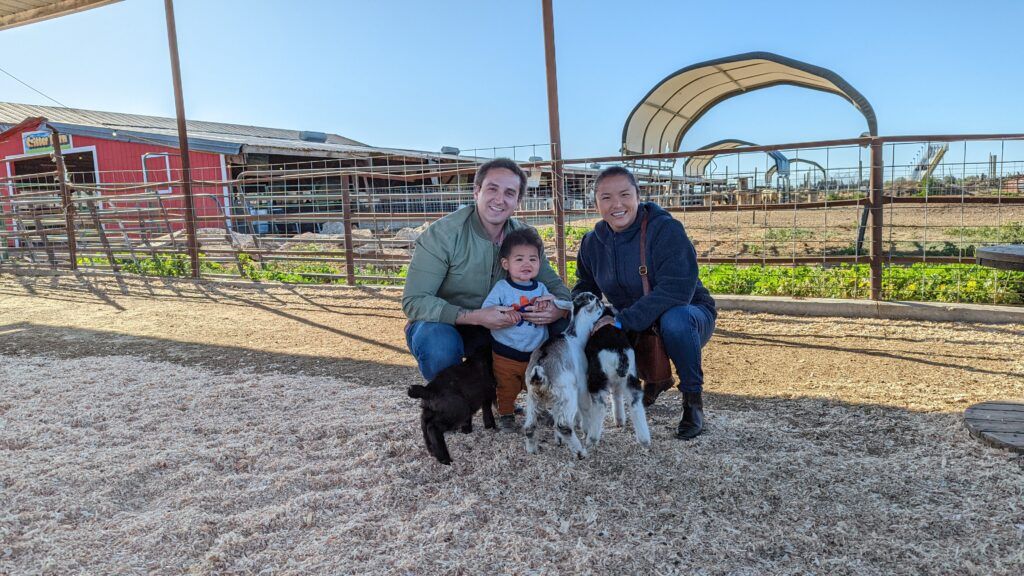 Are You Ready To Work Your Ass Off to Earn Your Lifestyle?
Are you tired of the daily grind? With a laptop and an internet connection I built a small website to generate income, and my life completely changed. Let me show you exactly how I've been doing it for more than 13 years.
Hypnosis has gained a lot more attention in the past years. It's grown from a source of entertainment to a source of healing and self-help. For affiliate marketers, it can also be a source of income. These top 10 hypnosis affiliate programs can be great partners for niche marketers with an interest in the subconscious mind and what it can do.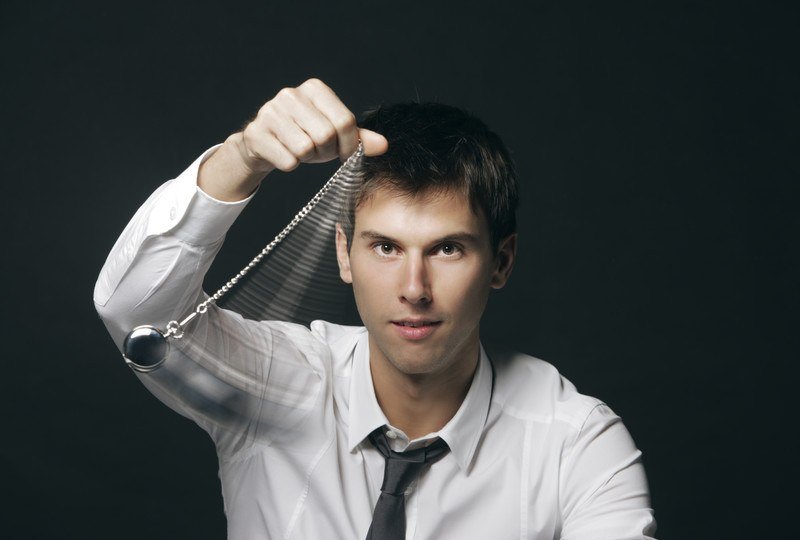 Hypnosis Affiliate Programs
Hypnosis Downloads
eHypnosis
SelfHypnosis.com
Hypnotizr
Hypnotic World
Hypnobabies
Natural Hypnosis
BetterLivingWithHypnosis.com
The Art of Covert Hypnosis
Cosmic Master
1. Hypnosis Downloads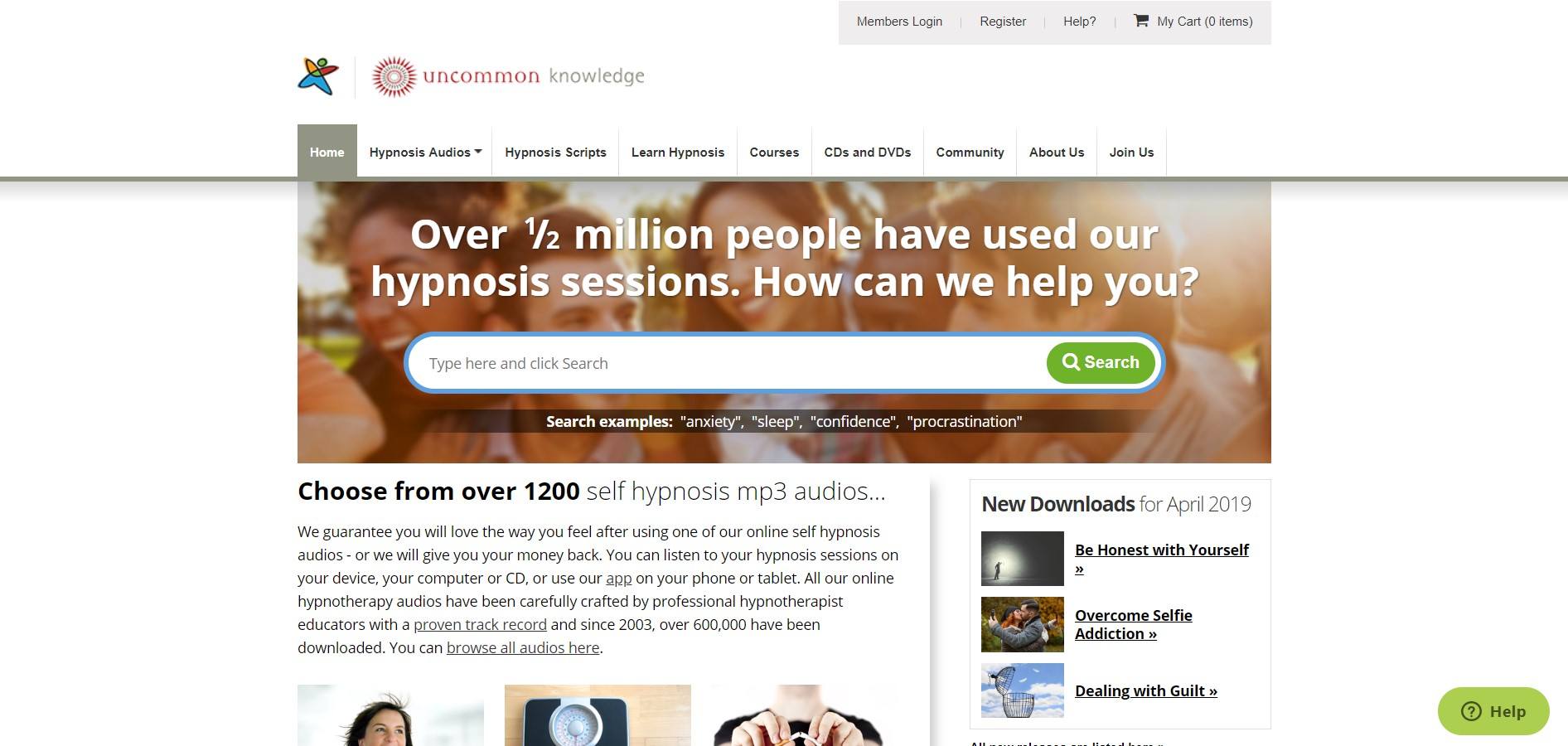 The Hypnosis Downloads affiliate program is part of Uncommon Knowledge, which serves as a megastore for hypnosis MP3 tracks, CDs, DVDs, and scripts. There are over 1000 downloadable MP3 tracks available.
This program comes with a 90-day money-back guarantee, which could give shoppers the confidence they need to become buyers. The conversion rate is high, and there's an upsell system. Most buyers purchase more than one item.
Why You Should Promote Hypnosis Downloads: Customers can join the Growth Zone members section, where they subscribe to get continual access to all of the hypnosis products for around $22 per month. Affiliate marketers who refer people to this program get a 35% commission every time the customer's credit card is charged for it.
2. eHypnosis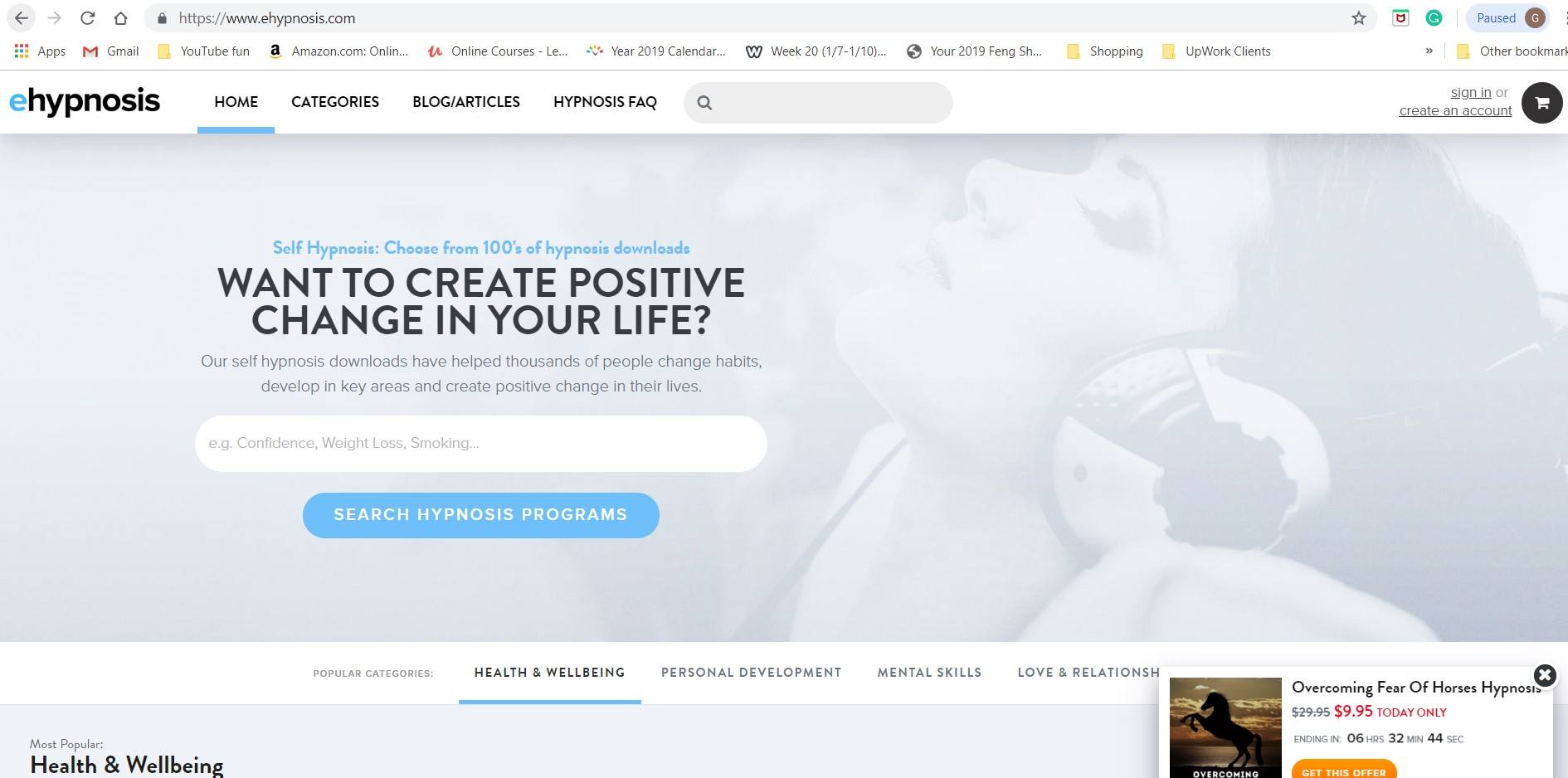 eHypnosis is similar to Uncommon Knowledge, with a few differences. eHypnosis currently has around 200 downloadable products, and the return rate is less than 1%.
Categories include health and wellbeing, personal development, mental skills, love and relationships, mindset, success, phobias, and emotional health. There are some interesting tracks, including one to help manage cancer pain and one to help master the art of breathing.
Why You Should Promote eHypnosis: This company retargets previous referrals through social media, so they become repeat customers and you continue making affiliate commissions.
3. SelfHypnosis.com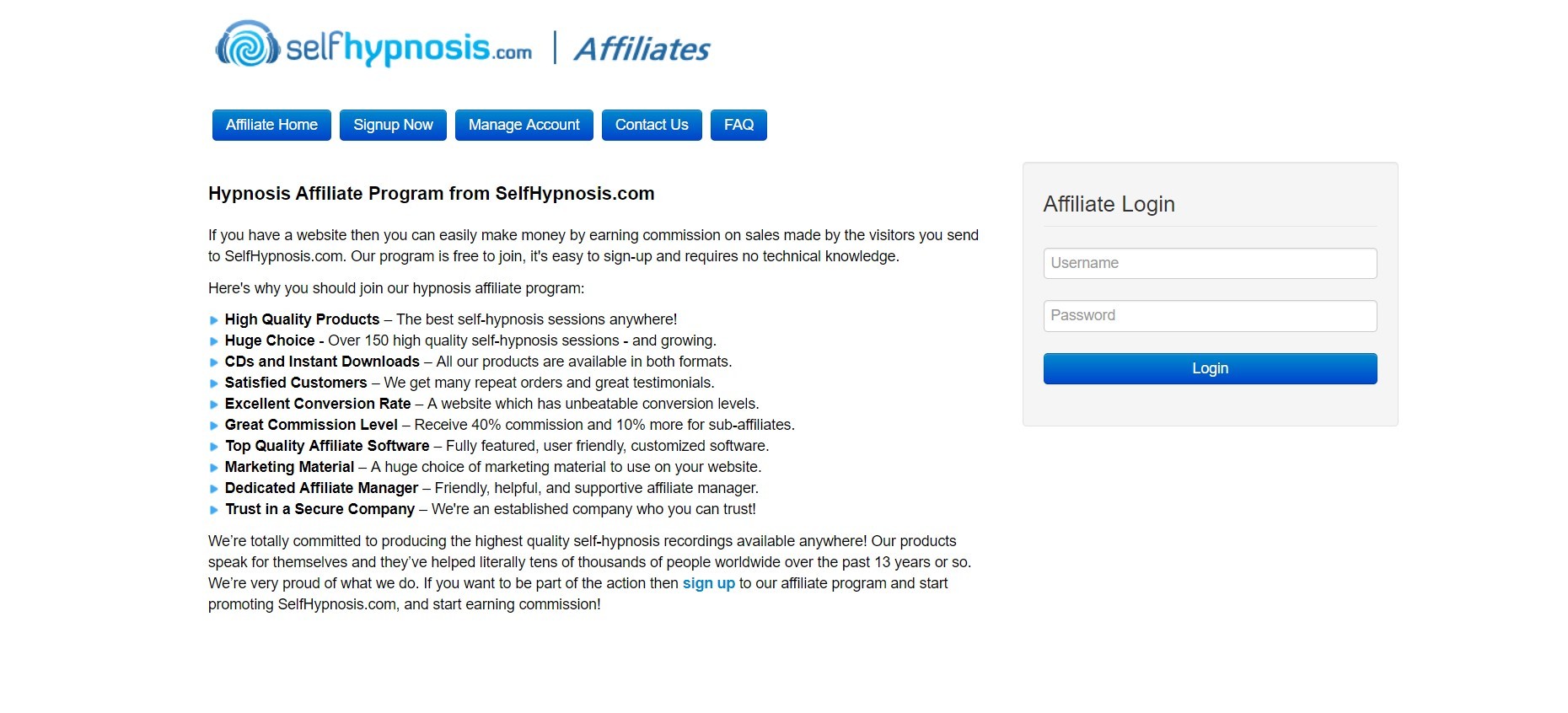 SelfHypnosis.com has over 175 programs in 17 different categories. These include everything from simple creative visualization to overcoming addictions, becoming more athletic, and increasing charisma.
The website also does a great job of listing frequently-asked questions, so customers know what they're getting. There's a 90-day money-back guarantee.
One other great feature about SelfHypnosis.com is that it has a 'Smart Session' app. Once a customer has purchased a track, they can download the session and use some interesting features to customize the way they listen to it.
Why You Should Promote Selfhypnosis.com: The commission is decent (although you only get commissions on digital products), there are a lot of promotional materials already made and ready to be used, and this company takes ethical matters seriously.
4. Hypnotizr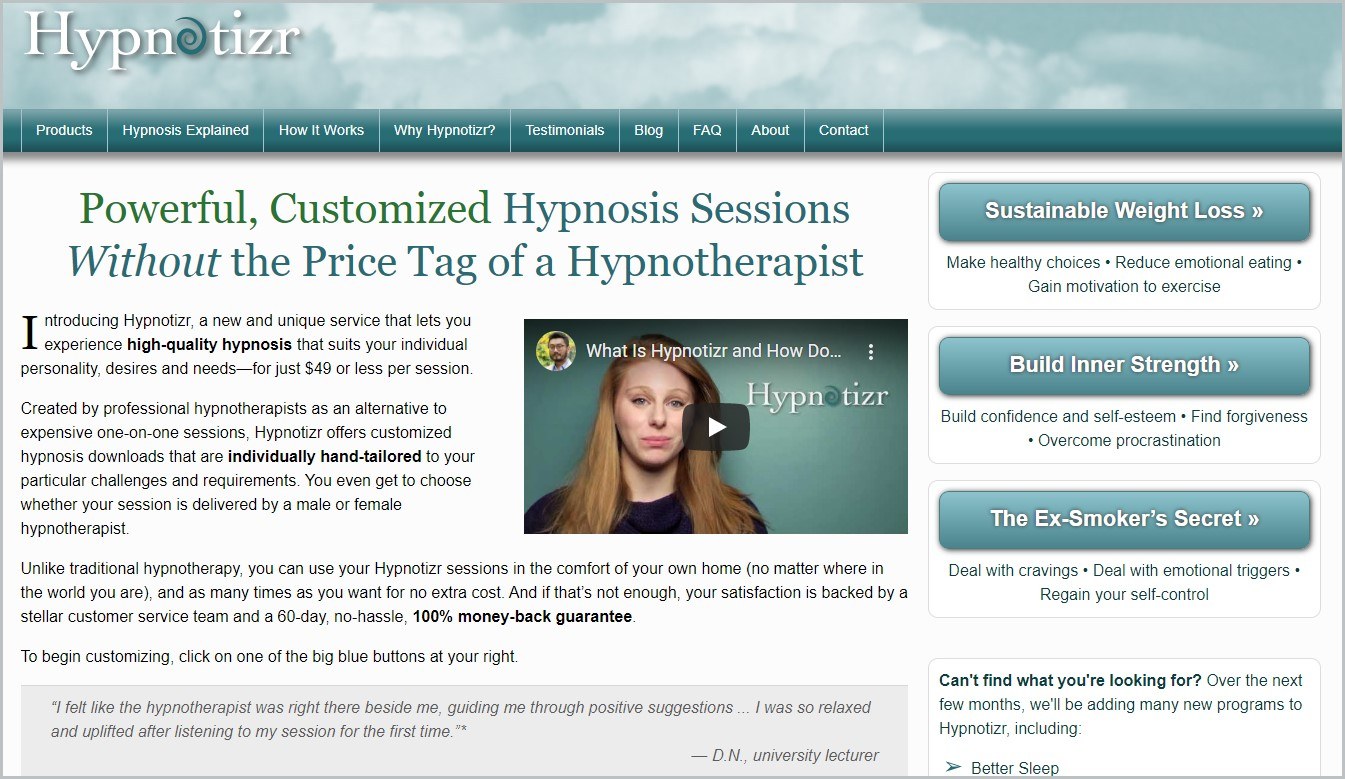 Hypnotizr is a division of Morpheus Hypnosis Ltd. that delivers high-quality hypnosis sessions. They combine modern recording technology with a hypnotherapist's experience and insight to customize sessions while minimizing the final cost.
The founder of Morpheus Hypnosis, Luke Chao, a certified 5-PATH Hypnotherapist, provides the male voice for Hypnotizr. He is a Registered Hypnotherapist with the Association of Registered Clinical Hypnotherapists Canada. Faye Elatrash, a Certified Hypnotherapist with the National Guild of Hypnotists, on the other hand, provides the female voice for Hypnotizr. She has trained with multiple trainers and schools of thought, including NLP and coaching.
Why You Should Promote Hypnotizr: They have a library of top-notch recordings covering a wide range of specific client needs to create customized sessions – making Hypnotizr unique in the hypnosis world. Hypnotizr affiliates earn from $24.50 to $49.50 per sale with a browser cookie that lasts for 365 days.
5. Hypnotic World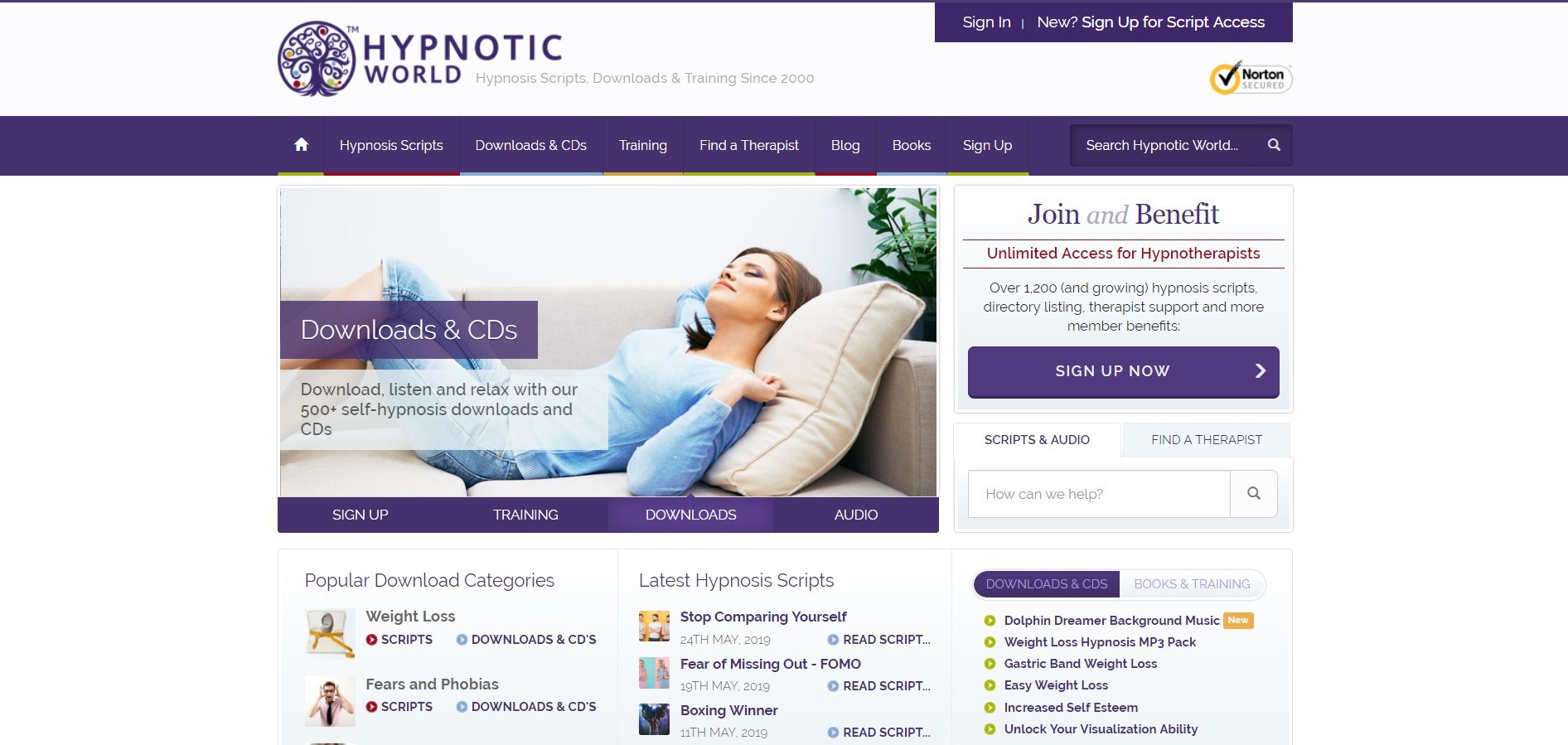 Hypnotic World has around 500 downloadable MP3 tracks and over 1,200 hypnosis scripts. A monthly membership gives customers the ability to access all of the scripts whenever they want to.
This company expands its products to include education. Hypnotic World offers both live and online courses for learning hypnotism, in which customers can earn a diploma.
Some of the most unique tracks that Hypnotic World offers have to do with past-life regression. There are also hypnotherapy sessions to help customers visualize themselves the way they want to be.
Why You Should Promote Hypnotic World: The education modules are higher-ticket items, so they could bring in more commissions.
6. Hypnobabies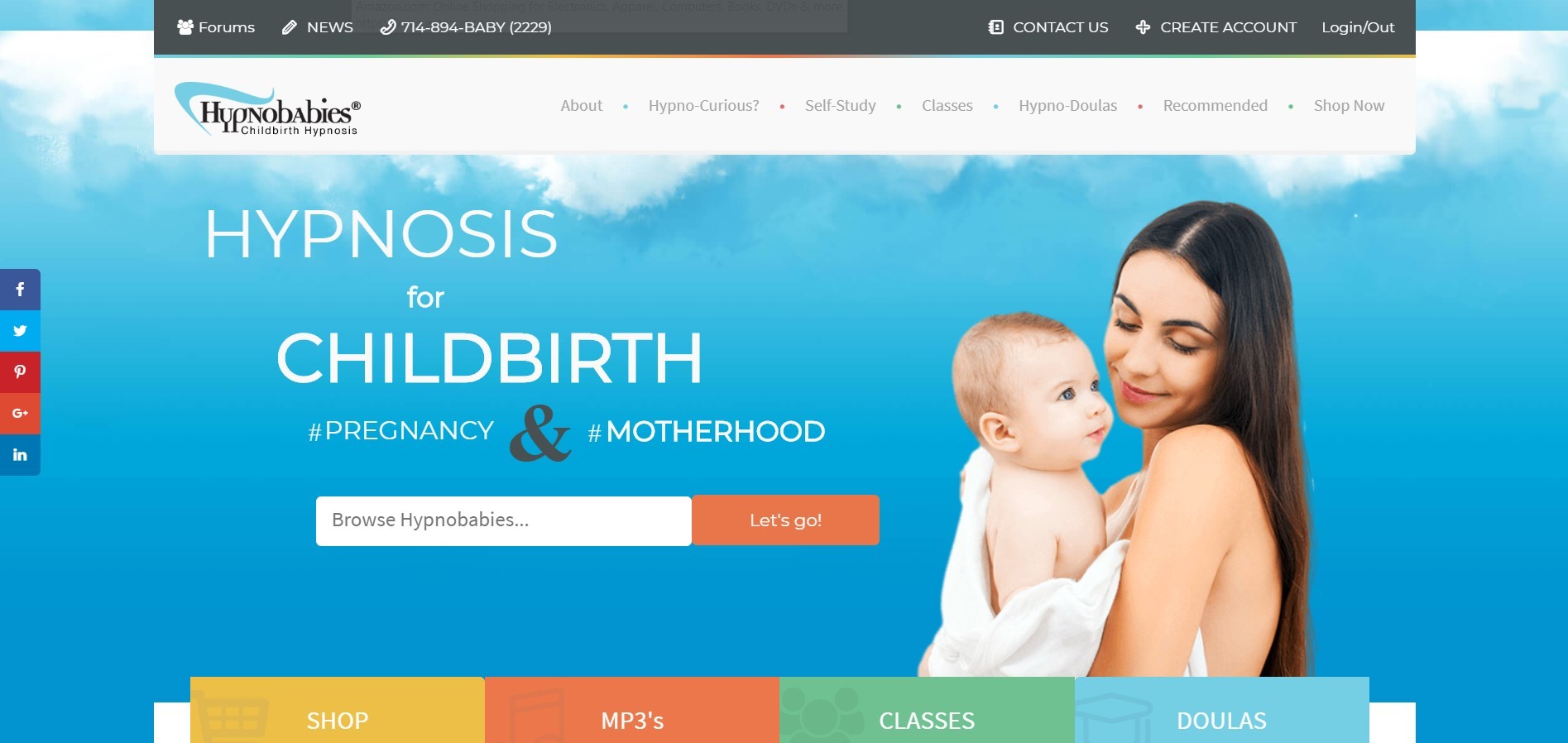 This company focuses specifically on hypnosis for childbirth. Instead of selling a variety of downloadable MP3 tracks or hypnosis scripts, Hypnobabies is a 6-week education course with three hours of hypnosis work to go through each week. There's also a course for people who want to become hypno-doulas to aid in the birth process.
The basic course teaches medical-grade hypnosis techniques that are based on the 'Painless Childbirth Program' by Gerald Kein, a master hypnotherapist. It's similar to hypno-anesthesia and can help make childbirth enjoyable rather than frightening and stressful. The self-study course contains MP3 tracks, but there are also live classes in certain areas.
The basic courses range from $160-$210 in price, and the commission is 15%.
Why You Should Promote Hypnobabies: The courses are priced higher than individual hypnosis tracks, so commissions are higher, too. This could be a good fit for niche marketers who have childbirth or parenting websites.
7. Natural Hypnosis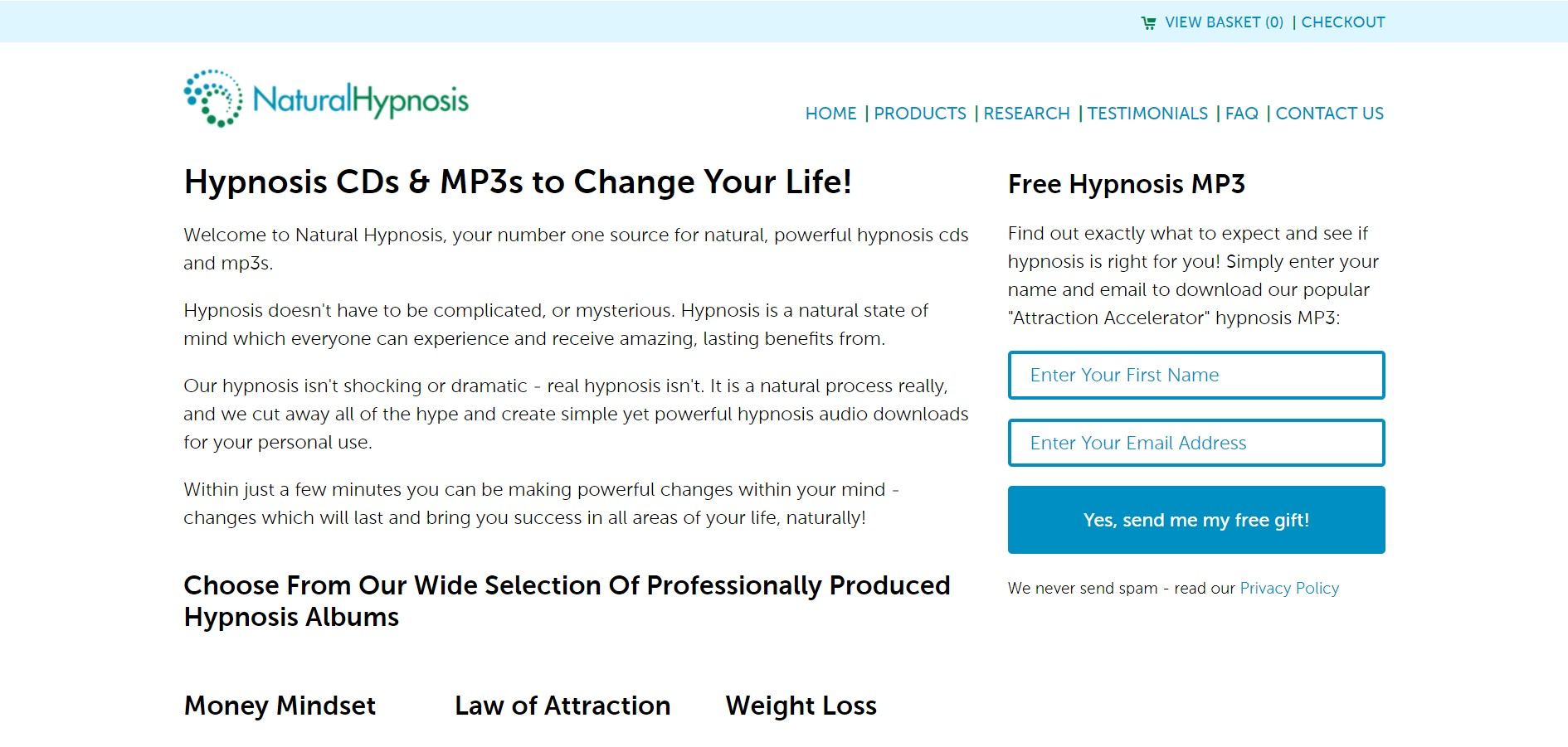 Natural Hypnosis sells mostly self-help hypnosis tracks in downloadable form or on CDs. The MP3 tracks cost about $25 each. There's usually a deal of the day, so customers can buy tracks for about 30% off the regular price.
This company has a mind enhancement category that covers some unique topics, including becoming a genius and speed reading.
Why You Should Promote Natural Hypnosis: From an affiliate marketing standpoint, sometimes it's helpful to link to one specific product. Natural Hypnosis allows affiliates to deep-link to specific product pages that fit well with their niche websites.
8. BetterLivingWithHypnosis.com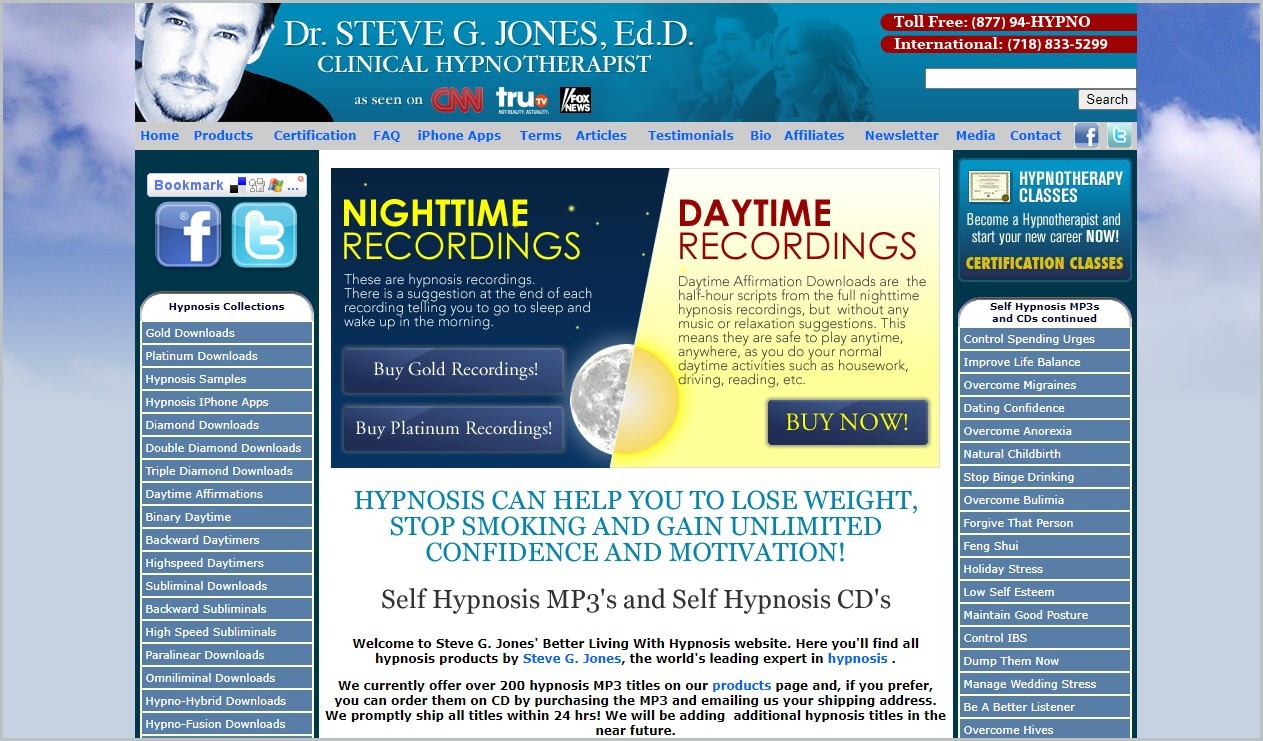 Better Living With Hypnosis is Steve G. Jones' website where hypnosis products are offered. They currently have over 200 hypnosis MP3 titles on their product list – weight loss hypnosis MP3, stop smoking hypnosis MP3, learn hypnosis MP3, and more. There is an option to order them on CD by purchasing the MP3 and emailing them your shipping address.
Steve G. Jones is a board-certified Clinical Hypnotherapist and a member of the National Guild of Hypnotists and American Board of Hypnotherapy. He is the president of the American Alliance of Hypnotists and on the board of directors of the Los Angeles chapter of the American Lung Association, and director of the California state registered Steve G. Jones School of Hypnotherapy.
Why You Should Promote BetterLivingWithHypnosis.com: They have a wide selection of products. Their affiliates will receive a 50% commissions for every sale of MP3 products. They also provide all the tools and banners that you can use on your landing pages and or websites. An affiliate support team will be made accessible for you.
9. The Art of Covert Hypnosis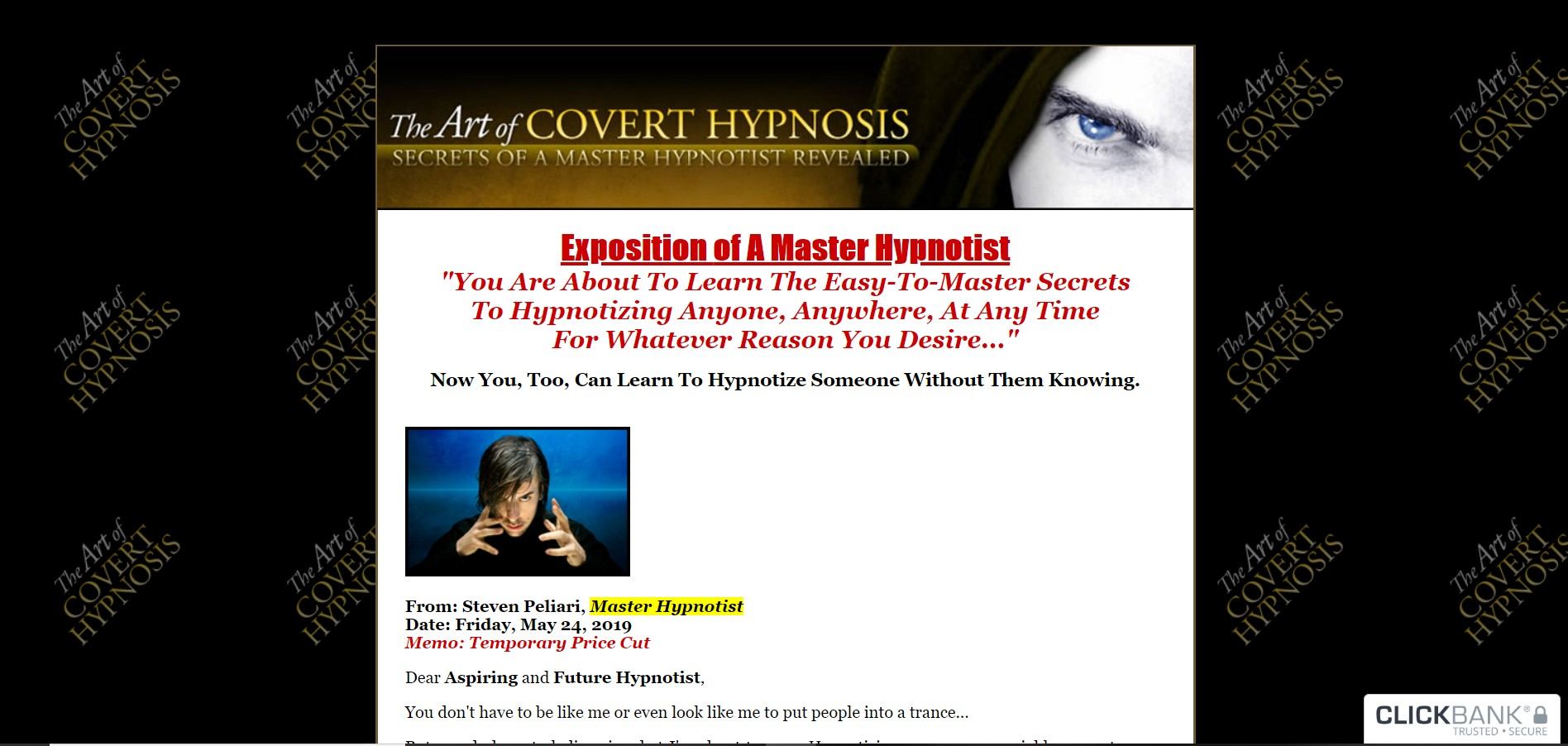 This is another learning-based company, but with a twist. Rather than working toward a hypnotherapy diploma or a single event like childbirth, this company teaches its customers how to hypnotize other people without them knowing. It relies on basic hypnotism, NLP conversational methods, and mentalism.
The aim of this course is to help customers put their own customers and friends at ease. It can be used to help increase sales or personal rapport with other people. There's a 100% money-back guarantee for 60 days.
Why You Should Promote The Art Of Covert Hypnosis: The commission is nice, and the full set of CDs is a bigger-ticket item than purchasing individual MP3 tracks. This product might also appeal to people in sales or who struggle with shyness, so affiliate marketers with niche websites in these areas might do well with partnering with this company. Clickbank manages their affiliate program.
10. Cosmic Master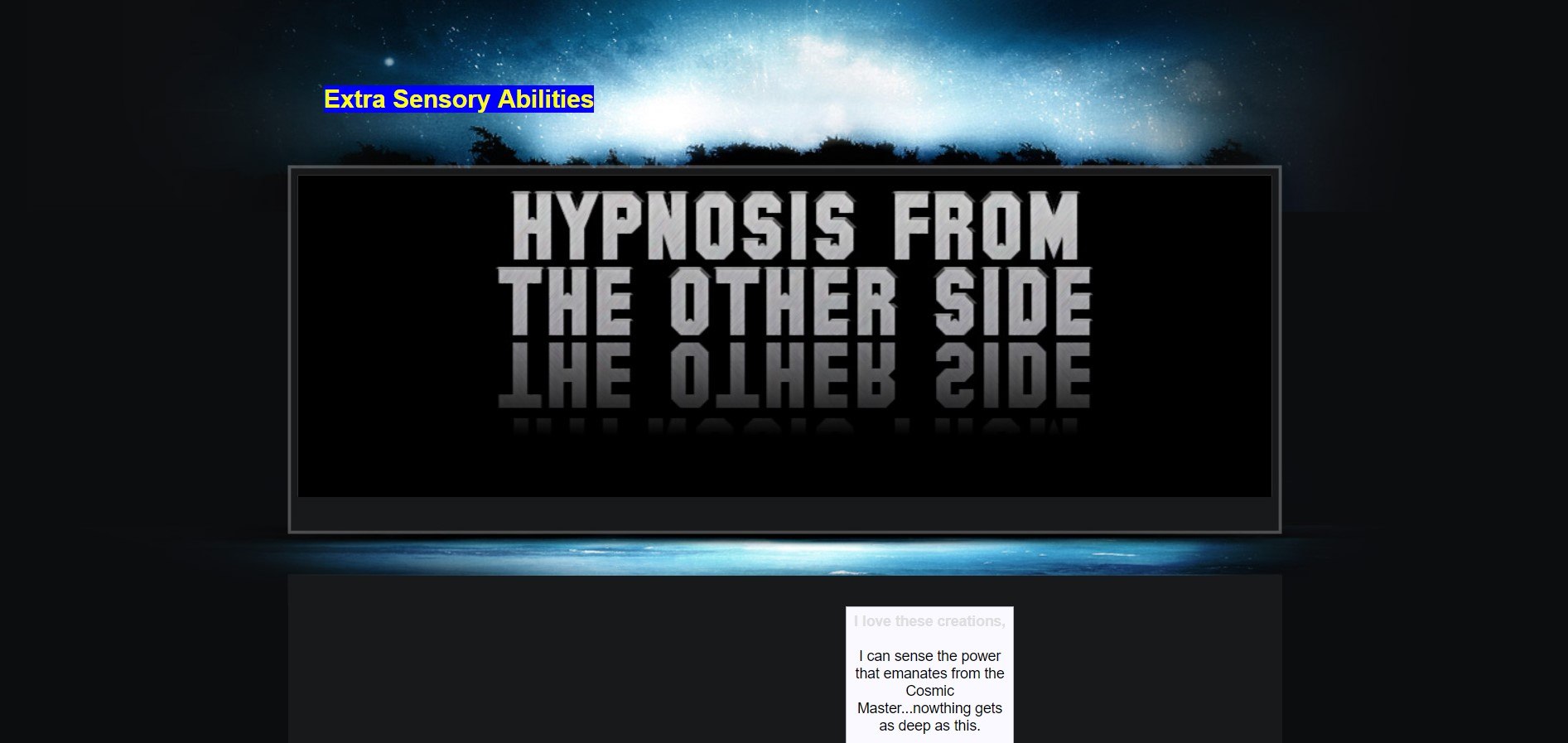 Cosmic Master is almost a crossover between a company selling individual MP3 hypnosis tracks and The Art of Covert Hypnosis. This company has 16 programs, but the main website shows only one product, called the Remote Charmer. This is a hypnosis program aimed at helping customers learn to influence people in their lives.
From an affiliate marketing standpoint, one of the best things about this company is its long cookie duration. The possibility of repeat sales goes up.
Why You Should Promote Cosmic Masters: For customers interested in gaining more control over their social lives or their work presence, this could be helpful. The long cookie is definitely a selling point for affiliate marketers, and the commission is nice, too.
Affiliate Website Ideas
Now that you've read a little bit about these top 10 hypnosis affiliate programs, we can chat for a moment about how you can apply them in your own affiliate marketing enterprises. Here are some ideas for you.
Idea #1: If you wanted to focus on hypnosis for self-improvement, several of the companies listed above could be good partners. You could also join forces with hypnotherapists who write and record customized hypnosis scripts, and you might consider looking into hypnotic music tracks such as those with binaural beats or solfeggio frequencies. Equipment and educational materials that would allow customers to write and record their own scripts could be fun, too.
Idea #2: A niche market site for hypnosis in regards to influencing other people could also include promotions for dating sites, online therapy courses, and image consultants.
Idea #3: Websites that zero in on living with chronic pain could promote self-hypnosis for pain management, swelling, inflammation, getting enough rest, and keeping the immune system high. As with the first idea, equipment to help write and record individual hypnosis scripts could also be helpful.
Boost Your Affiliate Earnings
These 10 affiliate programs are just the beginning of what's possible. There are hundreds of ways to earn affiliate commissions with your website, including product reviews, top 10 lists, how-to guides, and more
But what about traffic and conversions? How do you make sure your affiliate links get clicked?
I used the affiliate training here to turn my brand new website into a six-figure income generator in less than two years. Build a business, not just a pocket-money side project!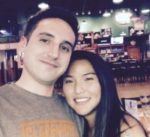 Nathaniell
What's up ladies and dudes! Great to finally meet you, and I hope you enjoyed this post. My name is Nathaniell and I'm the owner of One More Cup of Coffee. I started my first online business in 2010 promoting computer software and now I help newbies start their own businesses. Sign up for my #1 recommended training course and learn how to start your business for FREE!