Everyone misses a bill now and then. The problem is when consumer debt gets out of hand, and people in debt don't have enough money coming in to pay for their bills. As they miss more and more payments, their credit scores go down, and the interest rates for new loans go up.
The total consumer debt in America has reached $13.51 trillion, and the majority of households have more than $8,000 in credit card debt.
Fortunately, it's a problem that the best credit repair affiliate programs can help correct. Affiliate marketers can help connect consumers with credit repair programs that can dispute the negative marks on their credit scores, add positive payment histories, provide long-term credit score strategies, and more.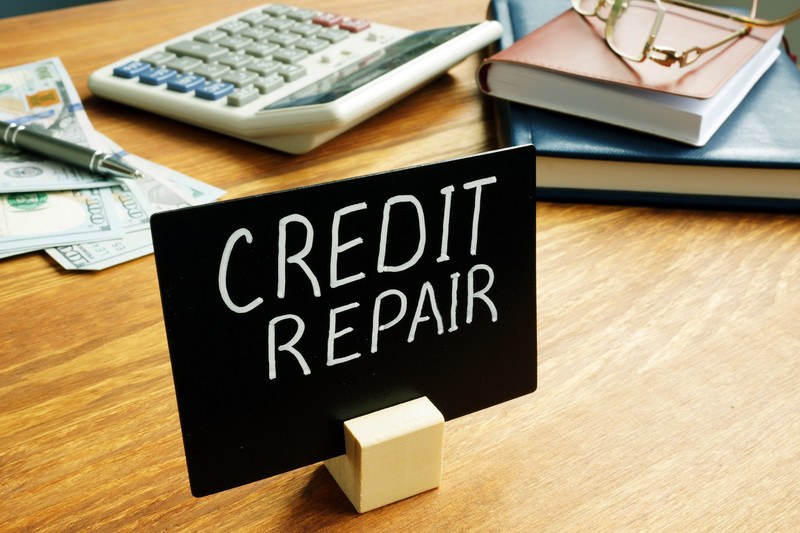 If you're interested, read through this list of the top 10 credit repair affiliate programs. At the end of the article, I'll share some ways that you could start to apply these types of programs in your niche market strategies. Naturally, you will probably also find room for credit card affiliate programs on your niche site as well.
Credit Repair Affiliate Programs
BetterWay To Credit
Experian
CreditRepair.com
Credit Strong
Credit Rent Boost
American Debt Enders
The Credit Repair Agents
myFICO
CreditFirm.net
Reliant Credit Repair
1. BetterWay To Credit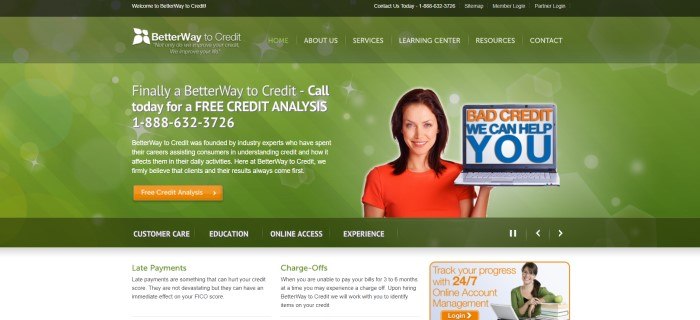 Commission: Unlisted
Cookie: Unknown
BetterWay To Credit helps consumers dispute and remove negative marks against their credit score from incidents like late payments, charge-offs, collections, bankruptcies, judgments, and liens. This company provides a free credit analysis, and it only takes customers that it feels like will truly benefit from the services.
One nice thing about BetterWay To Credit is that it offers a 100% satisfaction guarantee to customers. Each customer file also has a personal case manager.
Affiliates are provided with banners and other promotional materials, as well as affiliate website templates (coming soon) and a dedicated affiliate portal.
Why You Should Promote BetterWay To Credit: The free credit analysis, satisfaction guarantee and personal case file manager could help convert shoppers. However, it's difficult to say how much an affiliate marketer could make with this company because the commission rate isn't listed on the affiliate information page.
2. Experian.com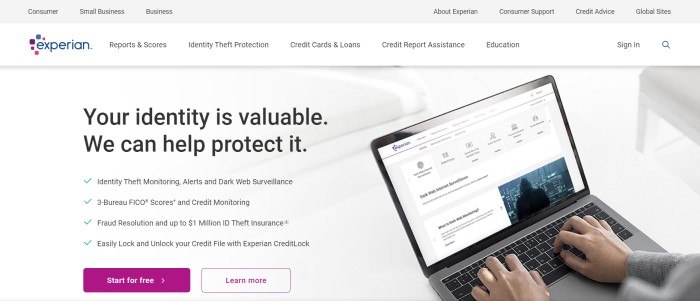 Commission: Unlisted
Cookie: Unknown
Experian, a 125-year old credit reporting company, helps with credit repair mainly by providing the information that consumers need. Affiliate marketers earn money when their referrals purchase personal credit reports and credit scores. Experian also provides some credit education and marketing services.
Experian has around 17,000 employees in 37 different countries, so affiliate marketers can reach out with their marketing beyond the United States.
One nice thing about Experian is that it provides something called the Experian Boost. This is a free service that gives credit to consumers for paying their phone bills and utility bills, and it can raise FICO scores immediately.
Experian also works to keep credit scores clean by providing a service called Experian IdentityWorks Premium. This service includes fraud resolution, identity theft insurance, and monitoring to prevent identity theft. The first month is free, but after that, it costs around $30 per month.
Why You Should Promote Experian: Experian has a solid reputation, and the Experian Boost could help convert some shoppers. However, the commission rate and cookie length aren't listed on the affiliate information page.
3. CreditRepair.com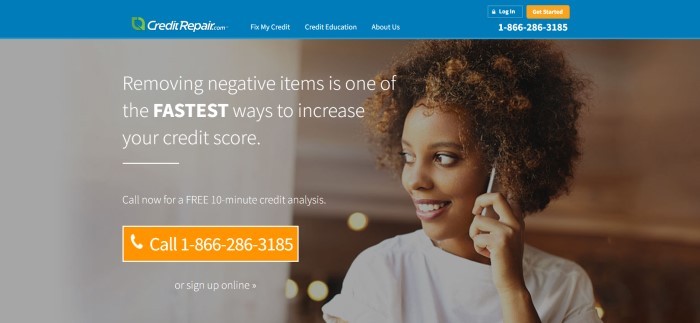 Commission: Unlisted
Cookie: 365 days
CreditRepair.com is a three-step credit repair service that is marketed by Progrexion Marketing. CreditRepair.com has already helped thousands of customers increase their credit scores.
This company also provides tools to help customers monitor their credit, and it helps consumers reach some of their credit-centered financial goals.
The affiliate program is run through Commission Junction, and affiliates are provided with all of the banners and text links they need to promote the service. Affiliate marketers also receive a newsletter to keep them up to date.
Why You Should Promote CreditRepair.com: The one-year cookie length is terrific. However, the commission rate isn't listed on the affiliate information page.
The simple three-step process could appeal to many consumers, and the credit-monitoring tools are helpful for customers, too.
4. Credit Strong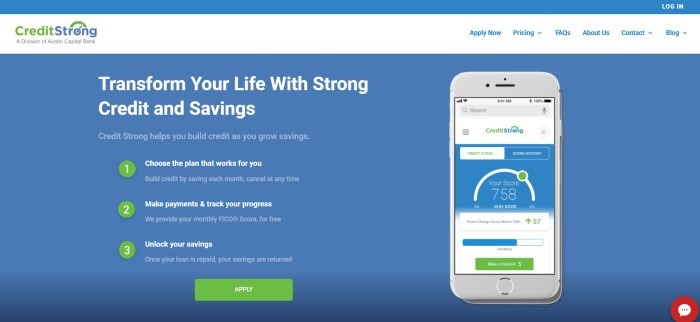 Commission: Unlisted; varies by the products sold
Cookie: 3 months
Credit Strong, a division of Austin Capital Bank, offers flat, fixed commissions for the products and services it offers. This includes commissions for referrals who sign a contract with Credit Strong.
One of the most prominent services provided by Credit Strong is an account that combines features of a secure consumer installment loan and a savings account. This allows customers to build both credit history and savings.
Most of the credit-rebuilding loans can be repaid in installments of 12 months or 24 months, although some are set up for as long as 120 months.
Why You Should Promote Credit Strong: The loan-and-savings combo is an interesting angle on long-term credit repair, which makes it stand out from many other credit repair companies. The commission rate isn't listed on the affiliate information page, but the three-month cookie length is nice.
5. Credit Rent Boost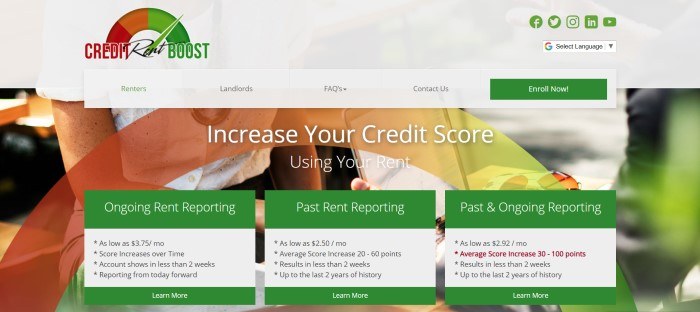 Commission: 10%
Cookie: Unknown
Credit Rent Boost helps to boost credit scores by reporting rental history to the three largest credit report companies. When rent is paid on time, it can bring up credit scores for customers. Results can take about two weeks to appear on credit reports.
The service costs around $2-4 per month.
Credit Rent Boost provides another service that reports both the rental history for the past two years and ongoing rental payment. This service generally boosts credit scores by 30-100 points.
Why You Should Promote Credit Rent Boost: The prices for these services are relatively low, and this could convert some shoppers. This is also a very specific service, which could be combined with other credit repair products such as loans or disputing claims to boost credit scores even more.
6. American Debt Enders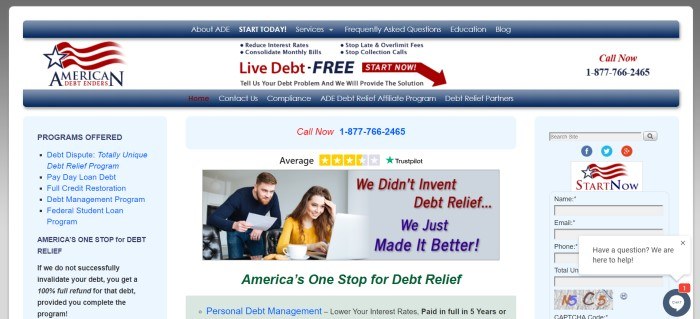 Commission: $10-125
Cookie: Unknown
American Debt Enders has a variety of different programs for consumers to help them with their credit issues. These programs include debt settlement, debt disputation services, debt management, consolidation of student loans, payday loans, credit restoration, and bankruptcy services.
The commission structure for affiliate marketers is based on a flat-rate fee for each type of service, so it's somewhat complicated. For all programs, affiliates are paid $10 per lead.
Beyond that, affiliates can earn $125 each for enrollments in the debt settlement, student loan, or private student loan programs. Enrollments in the payday program bring in affiliate earnings of $20. Affiliates also earn $50 for enrollments in the debt management program and $100 for enrollments in the Chapter 7 bankruptcy program.
Why You Should Promote American Debt Enders: American Debt Enders provides free useful tools for affiliate marketers, including membership in Market Hive (a blogging platform) and an SEO tool. Affiliate marketers are also provided with all the marketing tools they need to promote the services.
7. The Credit Repair Agents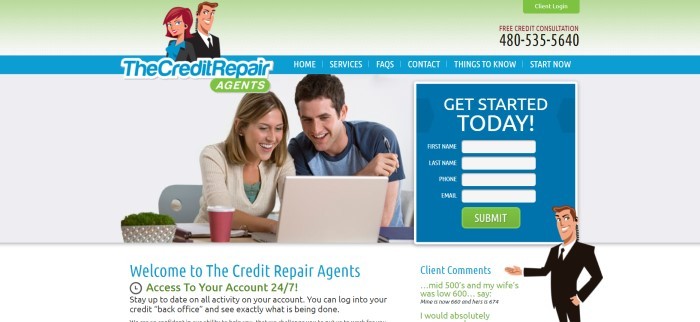 Commission: $5-50
Cookie: Unknown
The Credit Repair Agents provide an aggressive credit repair solution that includes disputing negative items on credit reports. This company works with the top three credit reporting companies (Experian, Equifax, and TransUnion) to increase credit scores quickly.
Rather than taking months, disputes raised for customers by The Credit Repair Agents are usually solved within about 30 days.
There's a five-tiered commission structure for affiliate marketers, with a $50 commission on tier one referrals.
Why You Should Promote The Credit Repair Agents: The fast turn-around time for credit repair with this company sets it apart from many other credit repair businesses.
8. myFICO
Commission: $5-$100
Cookie: Unknown
myFICO offers informative credit information products that help people understand actions that they can take in order to achieve and protect their overall financial health. THey allied with national credit reporting agencies to create a new generation of credit information products.
myFICO provides actual credit reports, scores, and information to consumers online – and these credit information products empower the consumers to understand and protect their true credit standing.
As a myFICO's affiliate program is run via ShareASale. The commission is a $5 flat fee on each sale of the 1 Bureau product, a $10 flat fee on each sale of the 3 Bureau product, and a $100 flat fee on each sale of the Annual 3 Bureau product. Affiliates will have access to optimized banners and text links, incentive bonuses, promotions, and contests, and a dedicated affiliate management team.
Why You Should Promote myFICO: Together with their associates, more than 23 million FICO® Scores have been sold to U.S. consumers since they launched.
9. CreditFirm.net
Commission: $20
Cookie: 180 days
CreditFirm.net is established in 1997 and is offering credit report repair services to consumers within the United States at an affordable prices. Since their funding they have helped more than 80,000 consumers in all 50 states, improve their credit reports and increase their credit scores.
Their credit repair process was developed by experienced attorneys. They take pride in their award-winning customer service that guarantees satisfaction – documents are usually processed and sent out for investigation within 5 days.
CreditFirm.net has partnered with ShareASale to administer its affiliate program.
Why You Should Promote CreditFirm.net: They are a licensed and registered credit services organization with an A+ rating with the Better Business Bureau, and have received zero complaints in the last 3 years.
10. Reliant Credit Repair
Commission: 40%
Cookie: Unknown
Reliant Credit Repair is one of the leading credit repair companies in the industry. Their success relies on guiding their clients through their journey to achieve a better financial future. They use the laws that were put in place to protect the consumer and to advocate on their behalf.
They will repair credit history by focusing on the story behind that credit score and help rewrite it in order to reflect who you really are today. Reliant Credit Repair will help you achieve increased credit limits, lower interest rates on credit cards and loans, attractive mortgage rates, negotiating power, and more.
Reliant Credit Repair has adopted a user-friendly interface that gives their clients updated on the progress every 30 to 45 days. They also provide customized tools and educational tactics that will help in maintaining a healthy score.
Why You Should Promote Reliant Credit Repair: They offer a 24/7 monitoring service that keeps the clients aware of any changes or updates on their reports.
Affiliate Website Ideas
Now that you've read about the top 10 credit repair affiliate programs, how do you think you can apply them in your niche market efforts? I have a few ideas to share to help get your creative juices flowing.
For starters, you could consider a website FIRE – Financial Independence Retire Early. A website like this one could promote money-saving tools, high-interest bank accounts, stock investing, budgeting tools, and more. It could also feature credit repair, short-term consumer loans, and other financial services that could help referrals get the bikes they want.
A website for at-home business owners could feature credit repair services as a way to help get more capital for expansion. Payday loans, small business services, accounting software, and marketing services could also be promoted on a website like this one.
One other idea is a website dedicated to millennials in the workforce. A website like this could zero in on the needs of young families, including credit repair for those who are struggling with student loans or who want to buy a first home. Children's furniture, career fashions, and insurance programs could also be featured on a website like this one.
Boost Your Affiliate Earnings
These 10 affiliate programs are just the beginning of what's possible. There are hundreds of ways to earn affiliate commissions with your website, including product reviews, top 10 lists, how-to guides, and more
But what about traffic and conversions? How do you make sure your affiliate links get clicked?
I used the affiliate training here to turn my brand new website into a six-figure income generator in less than two years. Build a business, not just a pocket-money side project!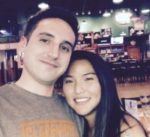 Nathaniell
What's up ladies and dudes! Great to finally meet you, and I hope you enjoyed this post. My name is Nathaniell and I'm the owner of One More Cup of Coffee. I started my first online business in 2010 promoting computer software and now I help newbies start their own businesses. Sign up for my #1 recommended training course and learn how to start your business for FREE!