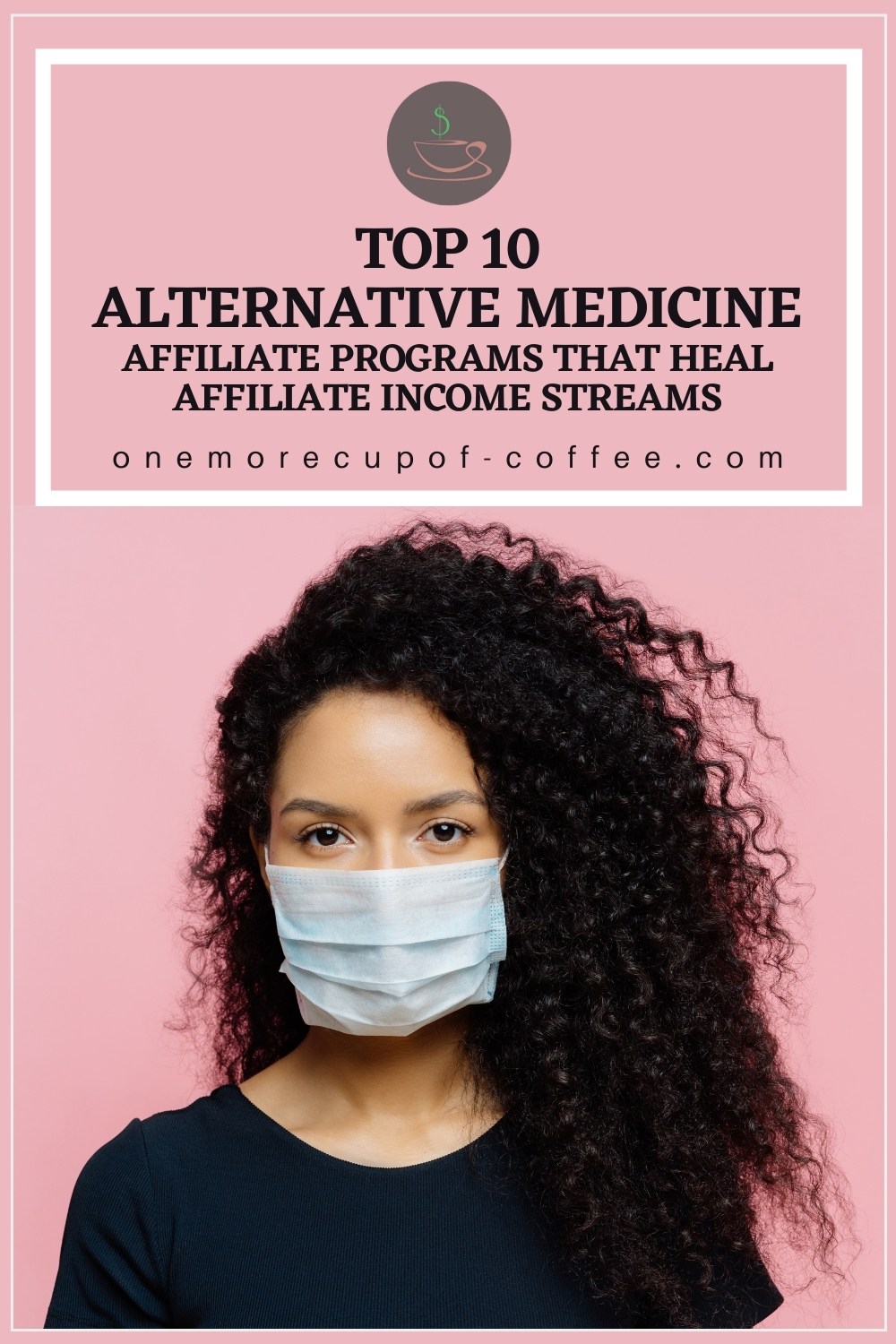 As the coronavirus pandemic spread through the United States, many people became concerned about how to get their prescription drugs safely—or whether their medicines would even be available for long. As people began to stock up on essential items, it made sense that many of them would begin looking into alternative medicines as backup plans.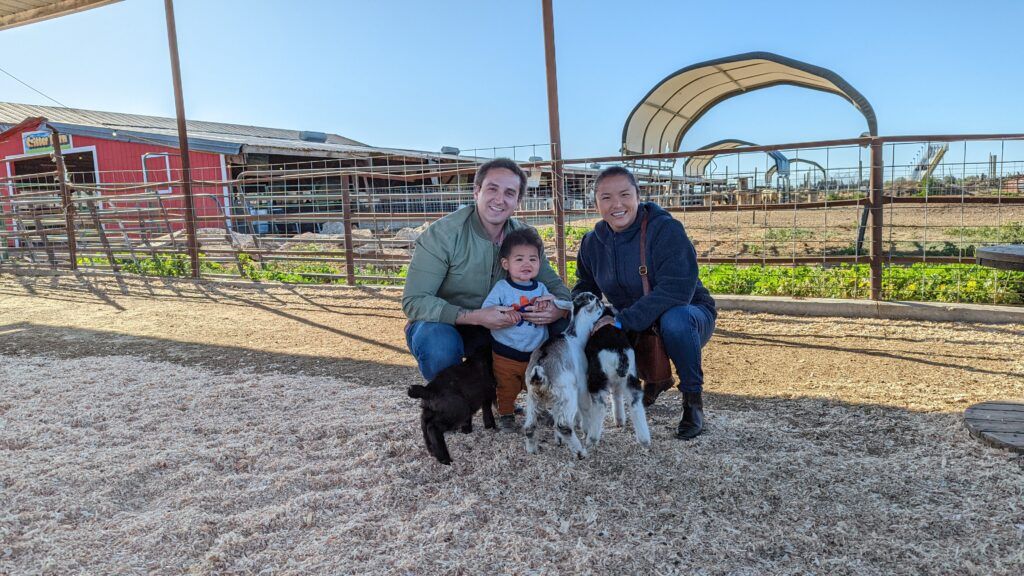 Are You Ready To Work Your Ass Off to Earn Your Lifestyle?
Are you tired of the daily grind? With a laptop and an internet connection I built a small website to generate income, and my life completely changed. Let me show you exactly how I've been doing it for more than 13 years.
In 2016, the projected revenue for alternative medicine in the United States was $14.3 billion. Four years and one pandemic later, it's likely that the market share has grown significantly. Affiliate marketers can break into this industry by providing the best alternative medicine affiliate programs to connect customers with the methods that will help them.
If you're interested, read through this list of the top 10 alternative medicine affiliate programs. I'll share some ways you can put these programs to work for you at the end of this article.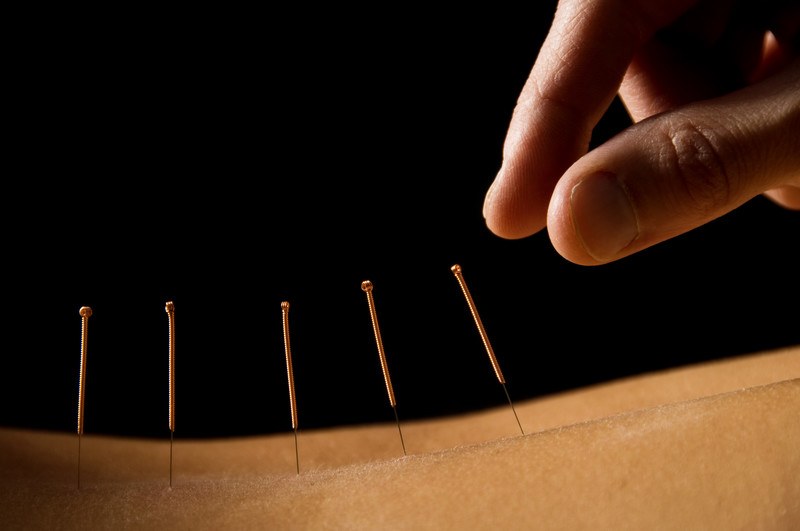 Alternative Medicine Affiliate Programs
Starwest Botanicals
Hyperion Herbs
Healthy Moving
Native Remedies
Block Therapy
Natural Healthy Concepts
Ancestral Plants
Vitalizen Health
India Herbs
SomniLight
1. Starwest Botanicals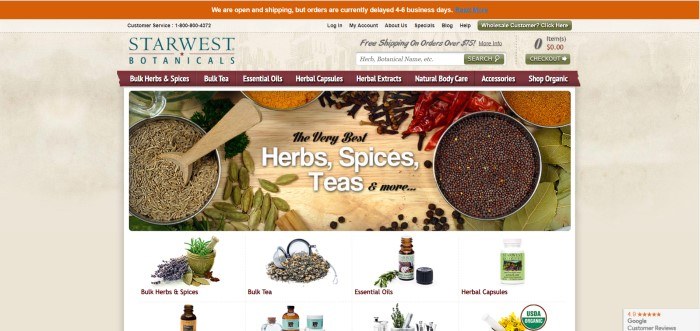 Starwest Botanicals is known for its selection of bulk dried herbs, organic herbs, loose leaf organic teas, bulk spices, aromatherapy supplies, and organic essential oils. This company has over 3,000 products to choose from, including other natural products such as natural soaps, herbal extracts, and herbal capsules.
Customers can get free shipping on orders totaling more than $75. The website also has a tab for special sales, where items such as teas and citronella outdoor sticks are sold at a 10-15% discount.
The affiliate program is administered by ShareASale. Affiliate marketers are provided with widgets, product datafeeds, banner ads, and text links to help them market the products.
Why You Should Promote Starwest Botanicals: Starwest Botanicals offers a great selection of natural products, free shipping for some orders, and a discount shopping area for customers. However, the affiliate commission rate isn't listed, so it's difficult to tell how much you could make with this company.
2. Hyperion Herbs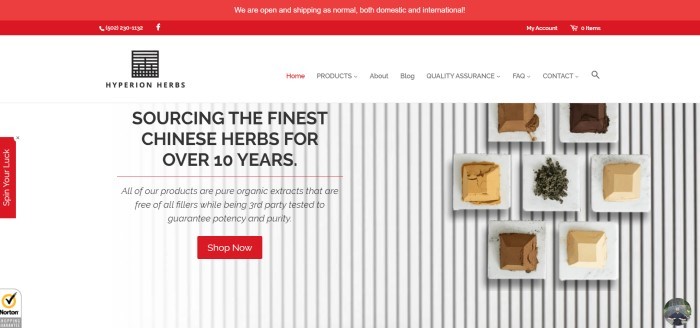 Hyperion Herbs has been selling fine Chinese herbs for ten years. Customers can browse products in several categories, including beauty, detoxification, super immunity, endurance, men's health, cognitive support, and more.
The website includes helpful information on using the herbs, including articles on topics such as alleviating stress and anxiety naturally, the differences between certain mushrooms, herbs to help build healthy dopamine levels, and antioxidants for strengthening the immune system.
The affiliate program is run through Refersion. Affiliate marketers have access to banner ads, email copy, and product pages that they can link to. One nice thing about this company is that affiliate marketers continue to make money from referred customers for as long as the customer shops with Hyperion Herbs.
Why You Should Promote Hyperion Herbs: The commission rate and cookie length are decent, and affiliates can earn commissions on repeat customers. The information this website provides can be helpful for customers, too.
3. Healthy Moving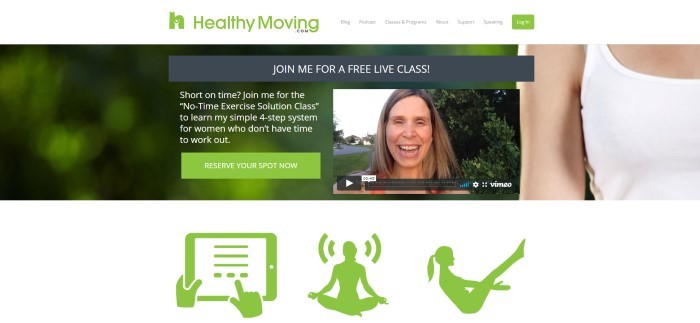 Healthy Moving is an alignment-based personal training program run by registered yoga instructor Jen Hoffman. The training programs are designed to increase health with programs for gut health, hips, back problems, neck and shoulder problems, strength, heart health, and more.
The programs can be purchased in bundles, classes, or a la carte workshops. There is also a coaching and challenge program that includes one-on-one classes, short practices to start and end the day, and five-minute challenges to keep customers moving throughout the day.
This company also offers an online exercise class for homeschoolers, which is something I haven't seen in other programs like this.
Why You Should Promote Healthy Moving: Healthy Moving provides virtual coaching, an online homeschool exercise class, and alignment-based workouts designed to increase overall health. The commission rate is excellent, too.
4. Native Remedies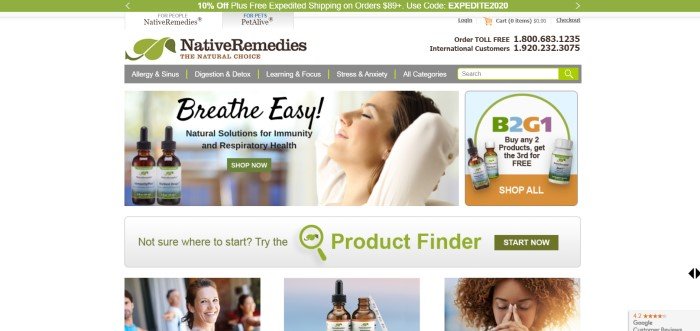 Native Remedies focuses on promoting family wellness through natural herbal supplements. The products are made with high-quality, laboratory-tested raw ingredients with no gluten, artificial colors, flavors, or preservatives. Native Remedies is also cruelty-free, with no animal testing.
Customers can browse through the categories on the website to find products for detoxification, digestion, allergies, sinus problems, learning challenges, overcoming anxiety, urinary support, pain relief, thyroid problems, and more. Native Remedies offers a year-long 100% money-back guarantee.
The affiliate program is run through FlexOffers.
Why You Should Promote Native Remedies: Native Remedies carries natural health-promoting supplements that are cruelty-free, and it provides a money-back guarantee. Affiliate marketers can sign up with either FlexOffers. However, the affiliate webpage doesn't include the commission rate or cookie length.
5. Block Therapy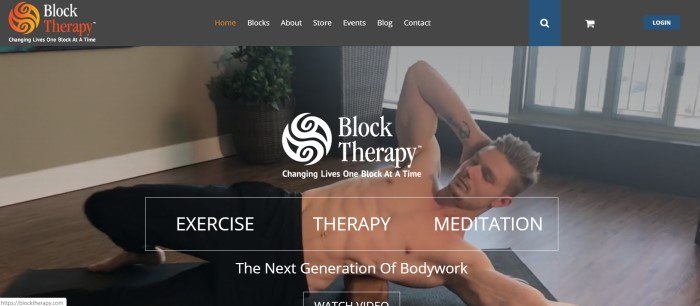 Block Therapy is a fluid isometrics-based body healing technique designed to promote healing by increasing blood circulation and oxygen flow throughout the human body. This program involves a set of exercises and routines that customers perform while lying on wooden blocks in several positions.
Block Therapy is useful for health problems such as poor posture, chronic pain, aging, and weight issues. The block therapy packages include full-body programs, the blocks customers use, and more.
Why You Should Promote Block Therapy: Block therapy combines mental healing with full body healing, which could attract some shoppers. Affiliates earn a 5% commission from sales made by other affiliates they've referred. Affiliates also earn commissions on repeat purchases from their referrals.
6. Natural Healthy Concepts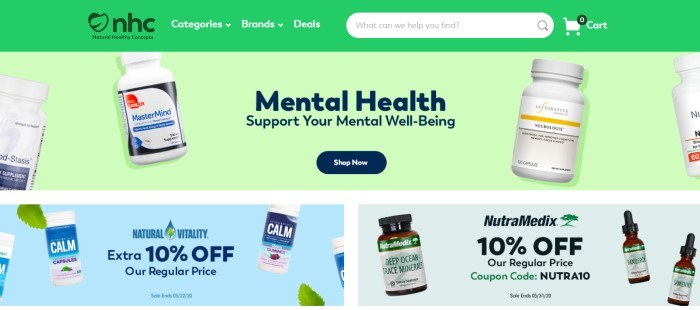 Natural Healthy Concepts carries a wide range of nutritional supplements from more than 60 brands. Customers can shop for products in categories such as children's health, heart support, sports nutrition, immune support, and women's health.
All of the products sold through Natural Healthy Concepts are curated by the company's resident nutritionist to ensure that the products are professional-grade. The company offers an auto-ship option that can save customers money, as well as a rewards program and a freshness guarantee. Shipping is free for customers in the United States.
The affiliate program is administered by Rakuten. Affiliates are provided with creative graphics, promotional offers, and optimized text links to help them market the company.
Why You Should Promote Natural Healthy Concepts: Natural Healthy Concepts provides free shipping in the United States, a freshness guarantee, an auto-ship option, and five-point inspection of its products.
7. Ancestral Plants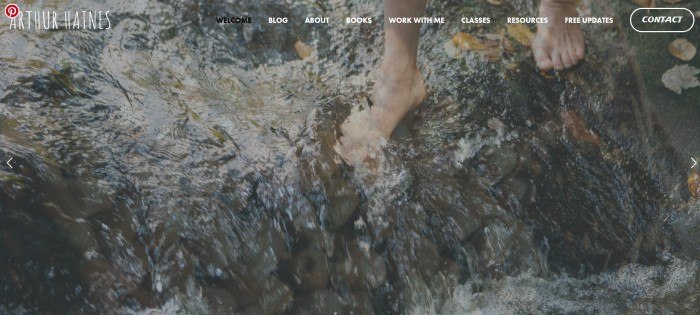 The Ancestral Plants website focuses on helping customers learn primitive living skills such as crafting their own medicines from wild plants, using wild foods, and returning to a more natural way of life.
Affiliate marketers earn commissions when the customers they refer purchase the book 'Ancestral Plants, Volume 1,' by Arthur Haines. This book is currently offered only as an e-book. Information in the book teaches customers about helpful herbs found along the upper east coast of the United States, and it includes a foraging calendar to help customers plan successful foraging trips.
The website also includes information about classes for gardening, foraging, and wildcrafting medicines, as well as winter fishing trips.
Why You Should Promote Ancestral Plants: The eBook teaches customers how to wildcraft their own medicines using herbs they forage on their own, and the commission rate is decent.
8. Vitalizen Health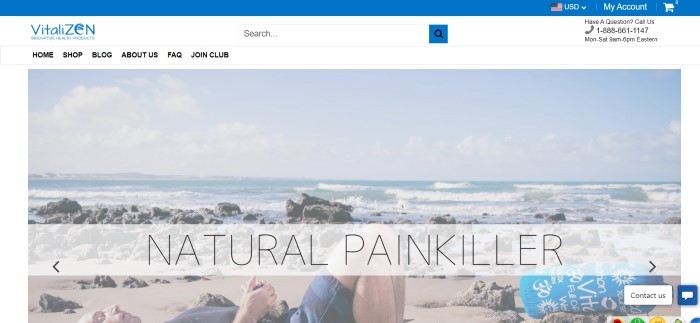 Vitalizen Health focuses on resolving pain, providing better sleep, and healthy aging. The products range from red light therapy and facial massagers to acupressure mats. The company offers a 60-day 100% satisfaction guarantee, as well as a customer club that provides free informational reports, discounts, health tips, free samples, and more.
Most of the products sell for less than $100, although some of them, including the red-light therapy options, cost as much as $699.
The company provides regular promotions that affiliates can use to market the products. The affiliate program is free to join. Affiliates can be paid either with gift certificates to the Vitalizen Health store or through PayPal.
Why You Should Promote Vitalizen Health: These products promote healing by helping control pain and sleep issues. The commission rate and cookie length are nice. Some of the products are priced in the hundreds of dollars, which can bump up affiliate earnings.
9. India Herbs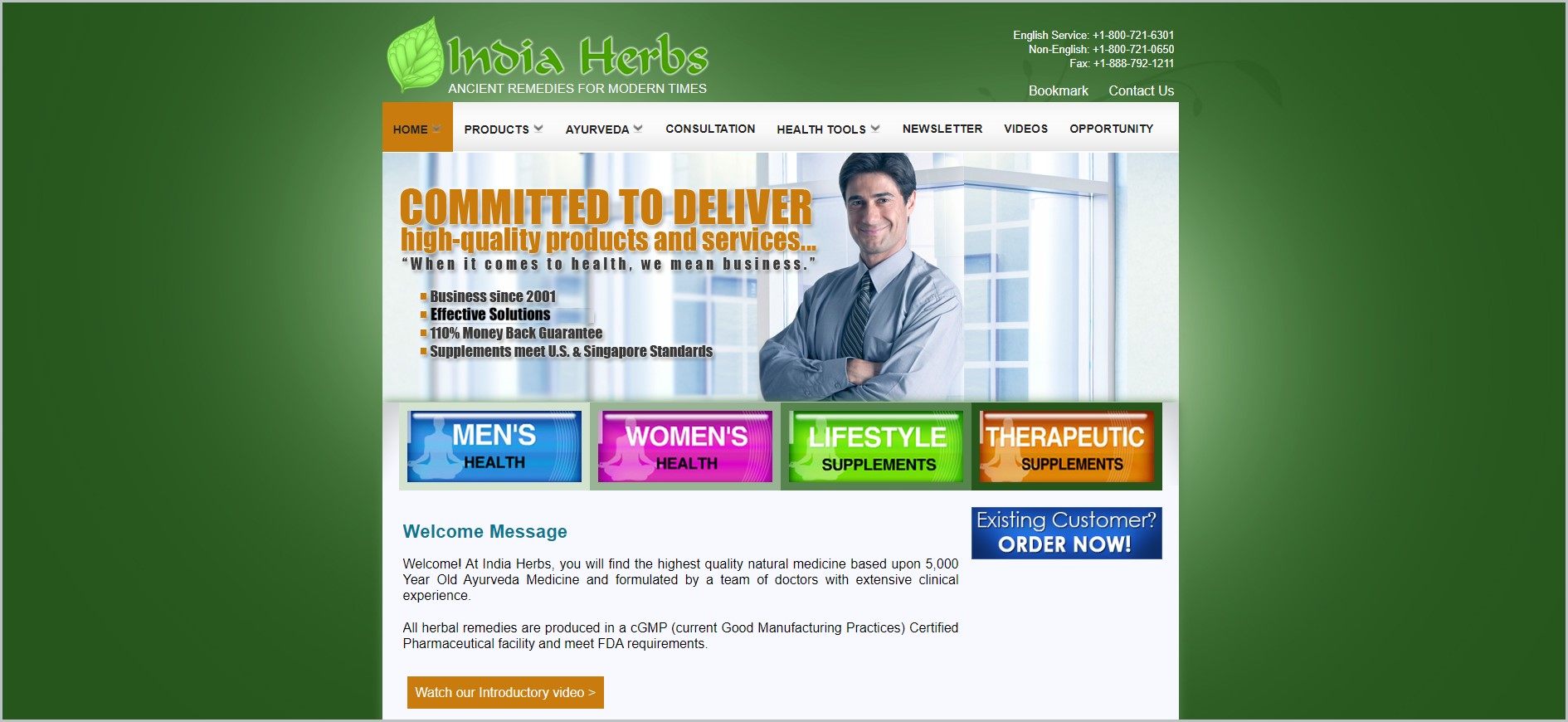 India Herbs has been manufacturing and distributing Ayurvedic Herbal Supplements since 2001. Ayurvedic Medicine is gentler in the body with long-lasting effects that address the very source of disharmony in the body aside from curing the symptoms.
Ayurvedic Medicine basically relies on the power of naturally occurring botanicals.
India Herb's affiliates will earn a 40% commission with no limits on all sales generated by referrals plus 10% commission on the 2nd tier. Aside from the generous commission, there is also a lifetime cookie tracking on all referrals.
Why Should You Promote India Herbs: Aside from the high commission rate and lifetime cookies, there is no minimum payout on their on-time payments of the monthly commission.
10. SomniLight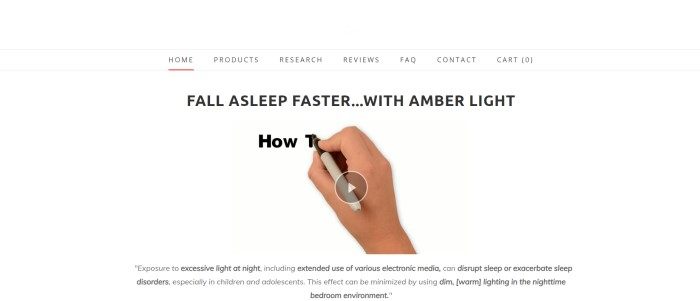 SomniLight offers light therapy options designed to increase health by helping customers get better sleep. Products include items like red lamps, amber lamps, book lights, night lights, and glasses with colored lenses. This company ships orders for free in the United States. The products also come with a 60-day money-back guarantee.
The website has a section that provides customers with recent research about light therapy, including the relationship between sleep and cancer. SomniLight products are created to help people avoid migraines, insomnia, ADHD, and other health issues.
One nice thing about this company is that the website includes a tab where customers can read current research about light therapy—including research about melatonin and cancer. The products sold by SomniLight are designed to help people avoid insomnia, migraines, ADHD, and more.
Why You Should Promote SomniLight: SomniLight's products impact health primarily by promoting good sleep. The products are affordable, the information on the website is helpful, and the affiliate commission rate is decent.
Affiliate Website Ideas
Now that you've read through this list of the top 10 alternative medicine affiliate programs, do you have any ideas about how you can use them with your affiliate websites? Here are a few ideas to get you started.
First, a website about respiratory issues could promote many of the programs listed above. This type of website could also feature products to help people quit smoking, air purifiers, and home medical supplies like oxygen tanks.
A website about natural childbirth could be another great place to include these programs. Painless childbirth hypnosis tracks, baby furniture, maternity clothing, and organic baby foods could also be promoted here.
What about a website for skin health? Along with the programs listed above, you could promote red light therapy, essential oils, natural makeup and skincare products, exfoliators, and even cosmetic surgery options.
Boost Your Affiliate Earnings
These 10 affiliate programs are just the beginning of what's possible. There are hundreds of ways to earn affiliate commissions with your website, including product reviews, top 10 lists, how-to guides, and more
But what about traffic and conversions? How do you make sure your affiliate links get clicked?
I used the affiliate training here to turn my brand new website into a six-figure income generator in less than two years. Build a business, not just a pocket-money side project!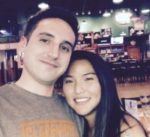 Nathaniell
What's up ladies and dudes! Great to finally meet you, and I hope you enjoyed this post. My name is Nathaniell and I'm the owner of One More Cup of Coffee. I started my first online business in 2010 promoting computer software and now I help newbies start their own businesses. Sign up for my #1 recommended training course and learn how to start your business for FREE!