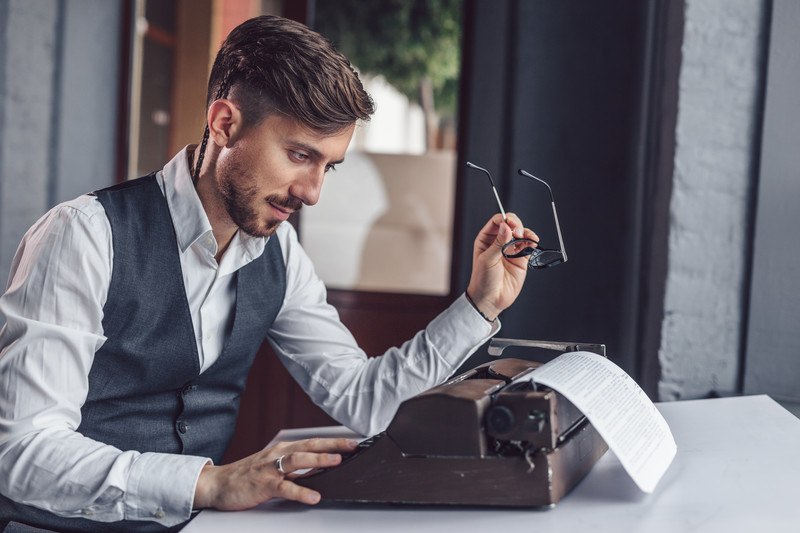 There are around 130 million books in existence, and around 2 million books are published every year. As the book market gets flooded and more people turn to videos for entertainment, some traditional writers are transitioning to screenwriting.
It's a tough switch, but it's attractive enough that many novelists are seeking ways to make the transition. For affiliate marketers, that's good news. There are some great affiliate programs for helping authors become screenplay artists. These top 10 screenwriting affiliate programs could be the perfect place to start.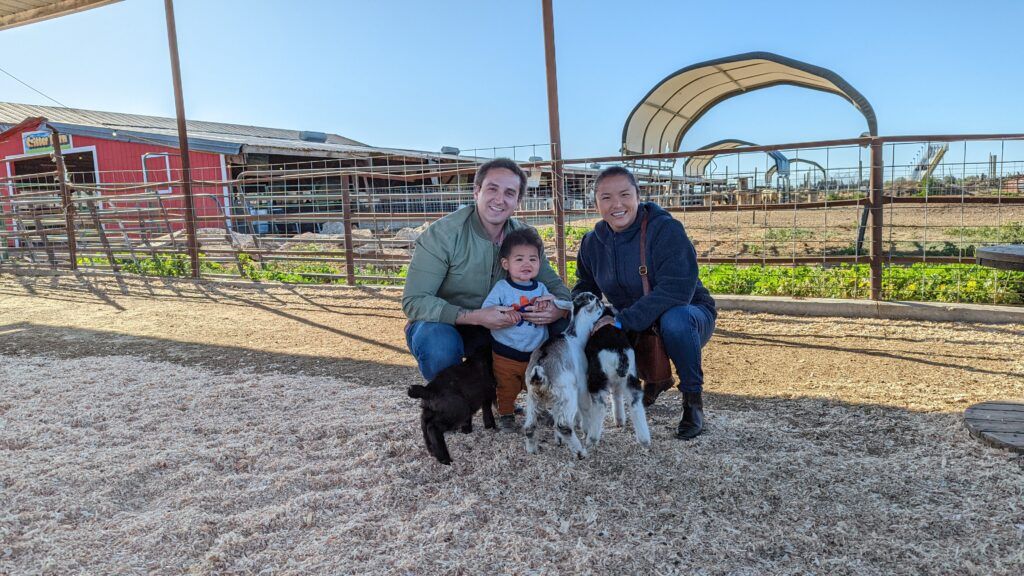 Are You Ready To Work Your Ass Off to Earn Your Lifestyle?
Are you tired of the daily grind? With a laptop and an internet connection I built a small website to generate income, and my life completely changed. Let me show you exactly how I've been doing it for more than 13 years.
Screenwriting Affiliate Programs
Screenwriters University Affiliate Program
Script Reader Pro
Final Draft
Filmmaking Stuff
Industrial Scripts
Writer's Store
Writer's Digest
Scrivener
Udemy
Firstwriter
1. Screenwriters University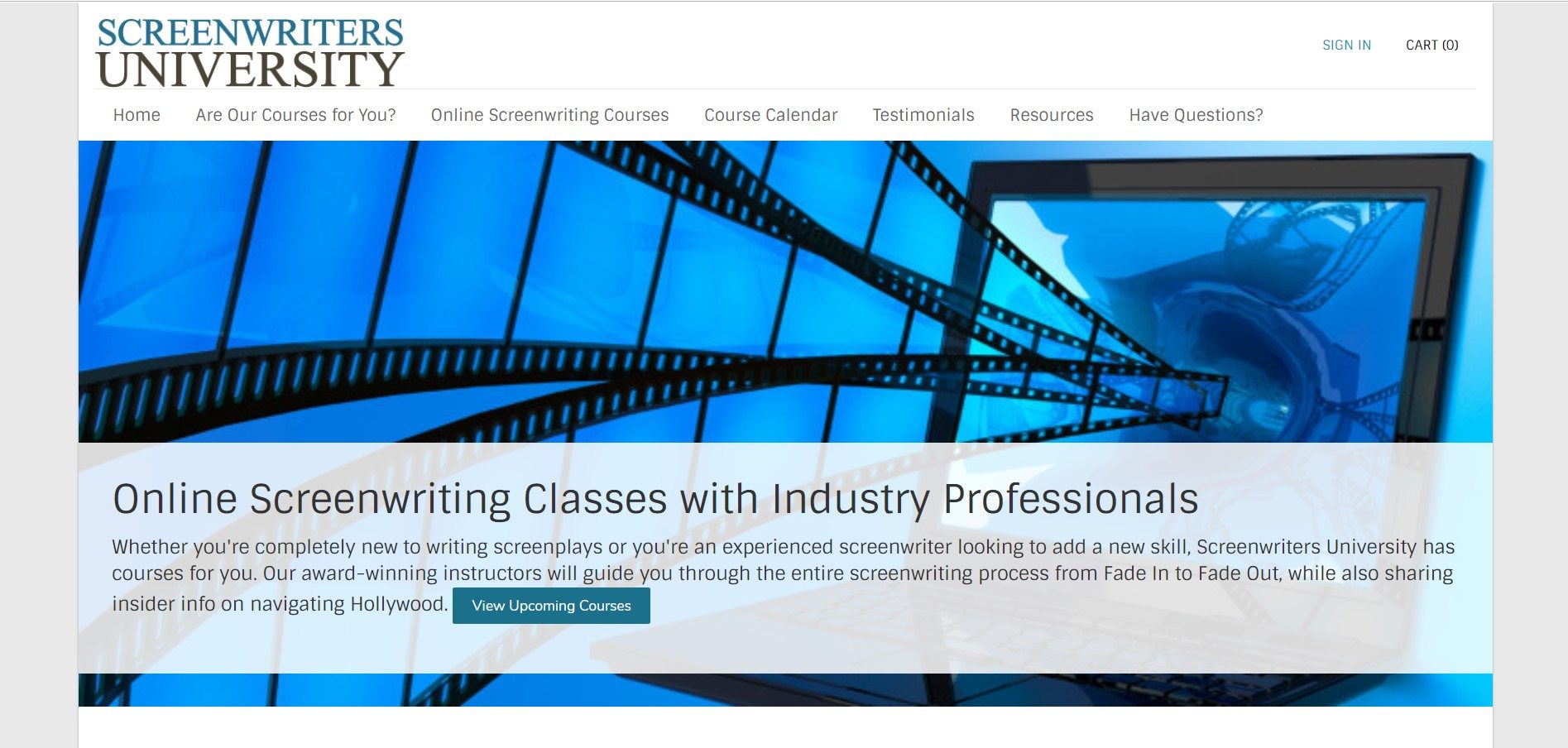 Commission: 10%
Cookies: Unknown
Screenwriters University Affiliate Program is an online school for people who want to learn how to write and sell screenplays. There are currently 53 different online courses available, ranging from developing ideas and characters to advance film writing and ten-week workshops. The cost for these programs ranges from about $80 to about $600, and there's a 10 percent commission.
Some of the courses are self-paced. Others last from as little as three weeks up to ten weeks, and customers can arrange course schedules by their goals and their personal deadlines.
The university does offer live events and live webinars occasionally, too. The courses are all taught by a staff of 20 experienced screenwriting professionals.
Why You Should Promote Screenwriters University: With more than 50 online offerings, affiliate marketers could get repeat sales or multiple sales in one purchase.
2. Script Reader Pro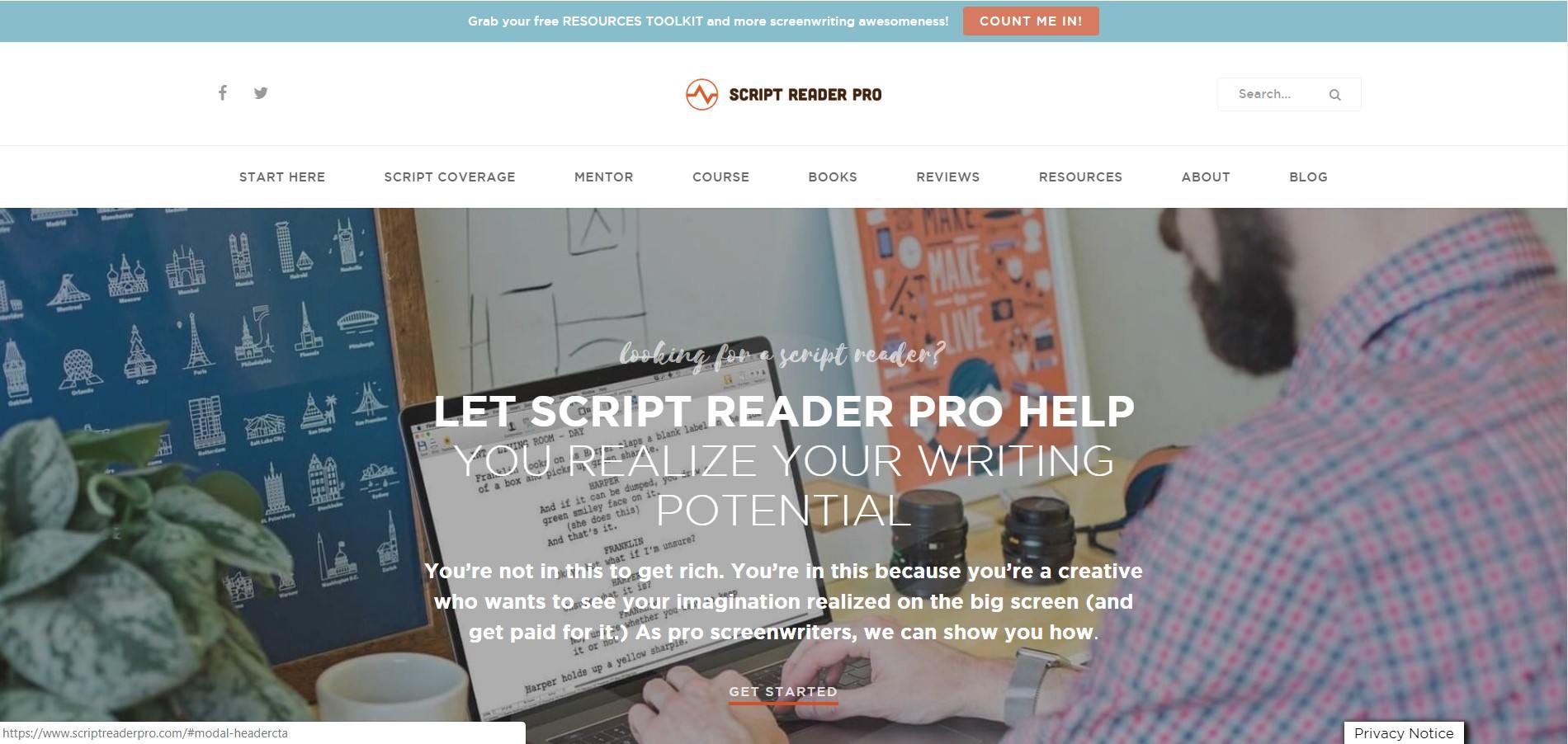 Commission: 25%
Cookies: 1 month
Script Reader Pro has a few interesting products. Like Screenwriters University, this company offers a screenwriting course, but it also sells books and script coverage services.
The script coverage services are especially intriguing because the company pairs customers with a professional screenwriter to help newbies work on their scripts. This can take the form of co-authoring a work, a mentorship, editing, or a review and comments for improvement. Fees for these services range from $69 to $499.
If you're going to apply as an affiliate with Script Reader Pro, you need to have a fully developed blog or website that focuses on screenwriting, or some aspect of it. Once you're accepted as an affiliate, the company provides you with text links and other ready-made marketing materials that you can place on your website.
Why You Should Promote Script Reader Pro: This company gives customers a lot of options for learning about screenwriting at their own pace, and the script coverage services could be a big draw for beginners. The commission rate is nice, too.
3. Final Draft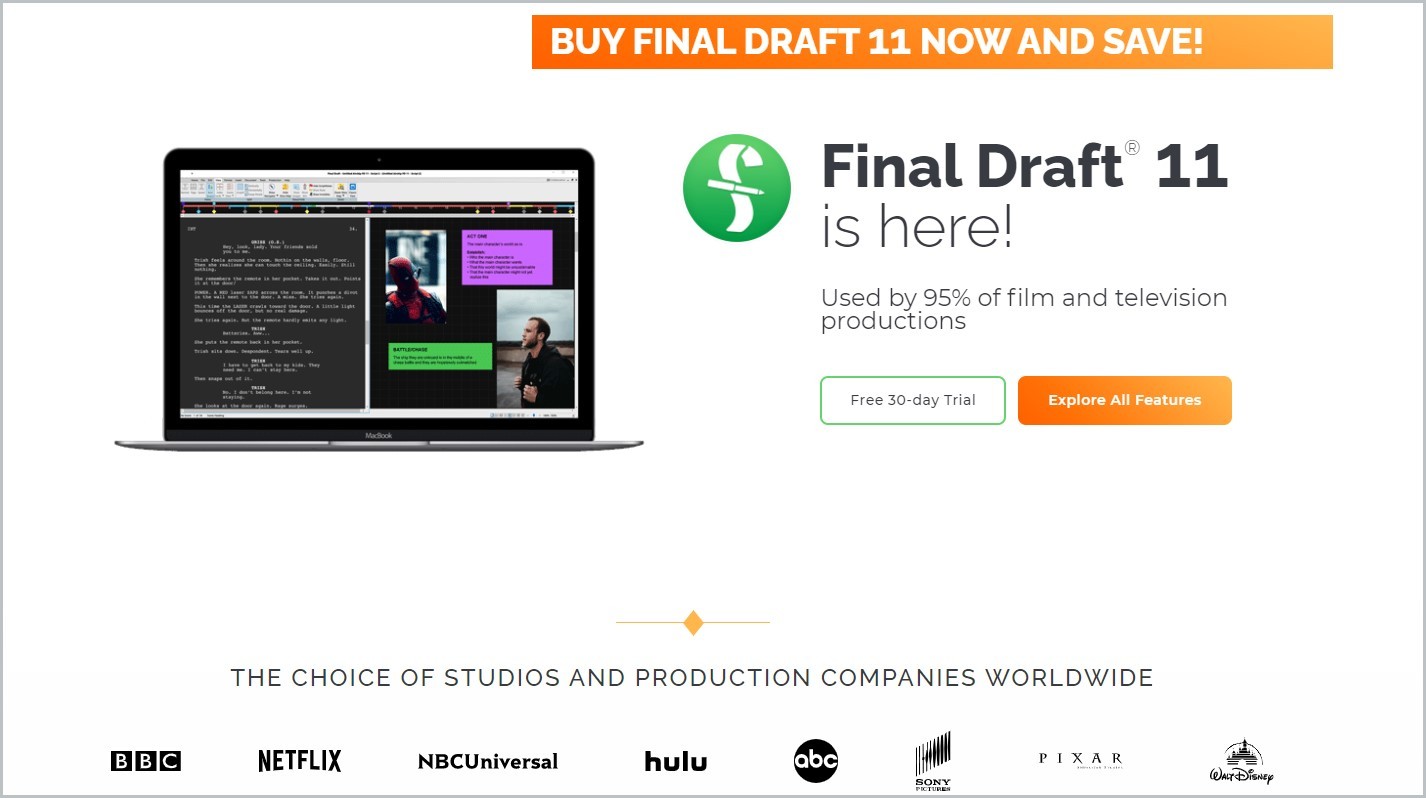 Commission: 10%
Cookies: 30 days
Final Draft is a multi-award winning screenwriting software with a wide range of features. It has advanced brainstorming and visualization tools, automatically paginates and formats scripts, provides automatic file back-ups, supports over 97 languages, over 100 different templates to choose from, and more.
Final Draft was awarded a Primetime Emmy Engineering Award and is used by Netflix, NBCUniversal, Paramount, ABC, Pixar, and more. Their affiliate program is managed by ShareASale and it offers affiliates a 10% commission on a very high average order value and 30 days cookie life.
Why You Should Promote Final Draft: It is best suited for those looking to use the same industry-standard screenwriting software that motion pictures and major television shows use. They also offer a 30-day free trial
4. Filmmaking Stuff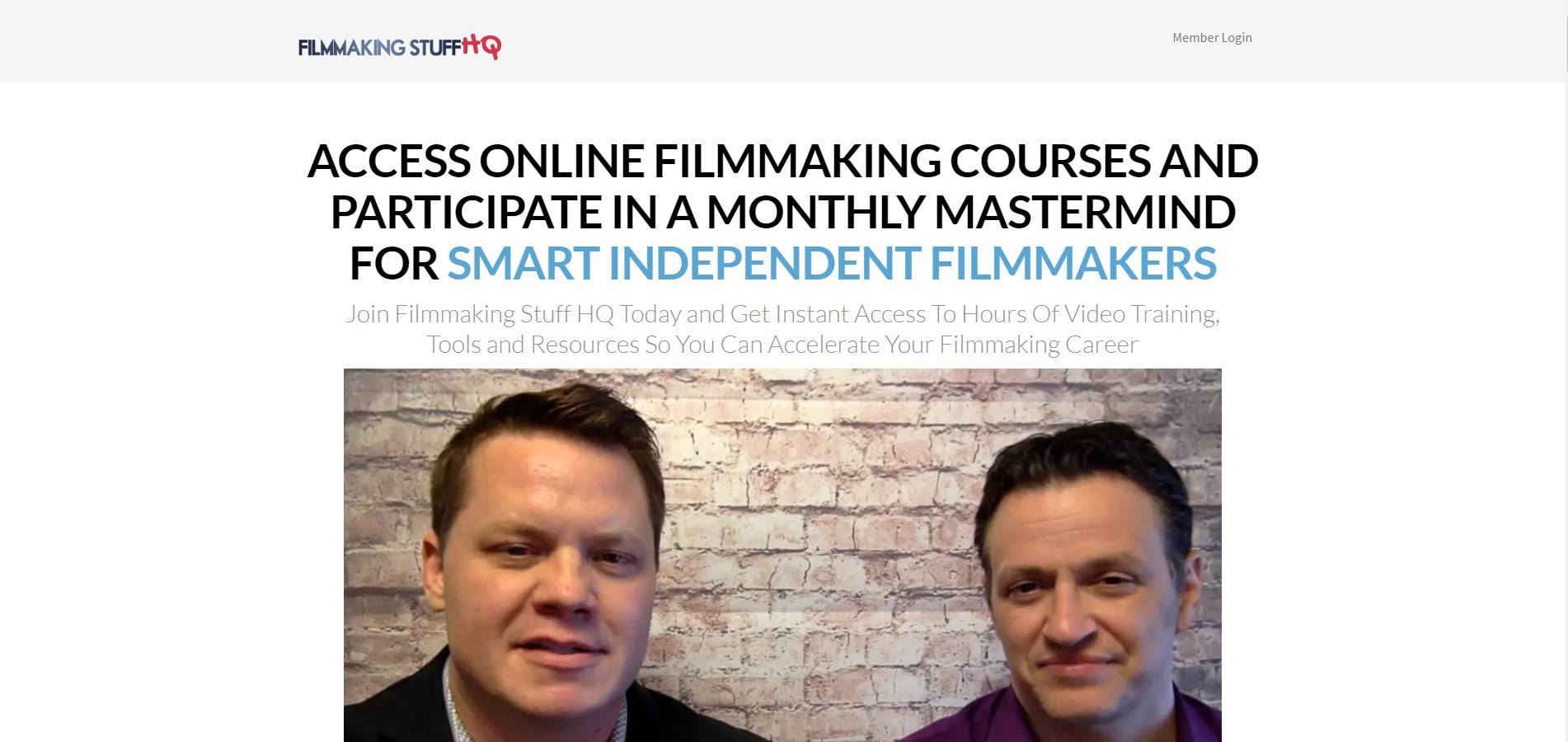 Commission: 50%
Cookies: unknown
The big product for Filmmaking Stuff is a membership program that costs $97 per month or $997 per year. It includes hours of video training. There's also a bi-weekly online 'mastermind' call in which customers can ask their questions to industry professionals.
The membership program includes screenwriting and developing ideas, but then it moves on to funding a film, production, marketing, and distribution. For screenwriters who are interested in the entire process, this could be a great resource. Others could pick and choose the videos they watch and the training they want to attend.
The company also offers private coaching services, but the fees aren't listed on the website. The affiliate program for Filmmaking Stuff is handled by ClickBank.
Why You Should Promote Filmmaking Stuff: 50% is a great commission. The membership with mastermind calls is somewhat unique. The ability to ask screenwriting professionals questions as they come up could be a big draw for some customers.
5. Industrial Scripts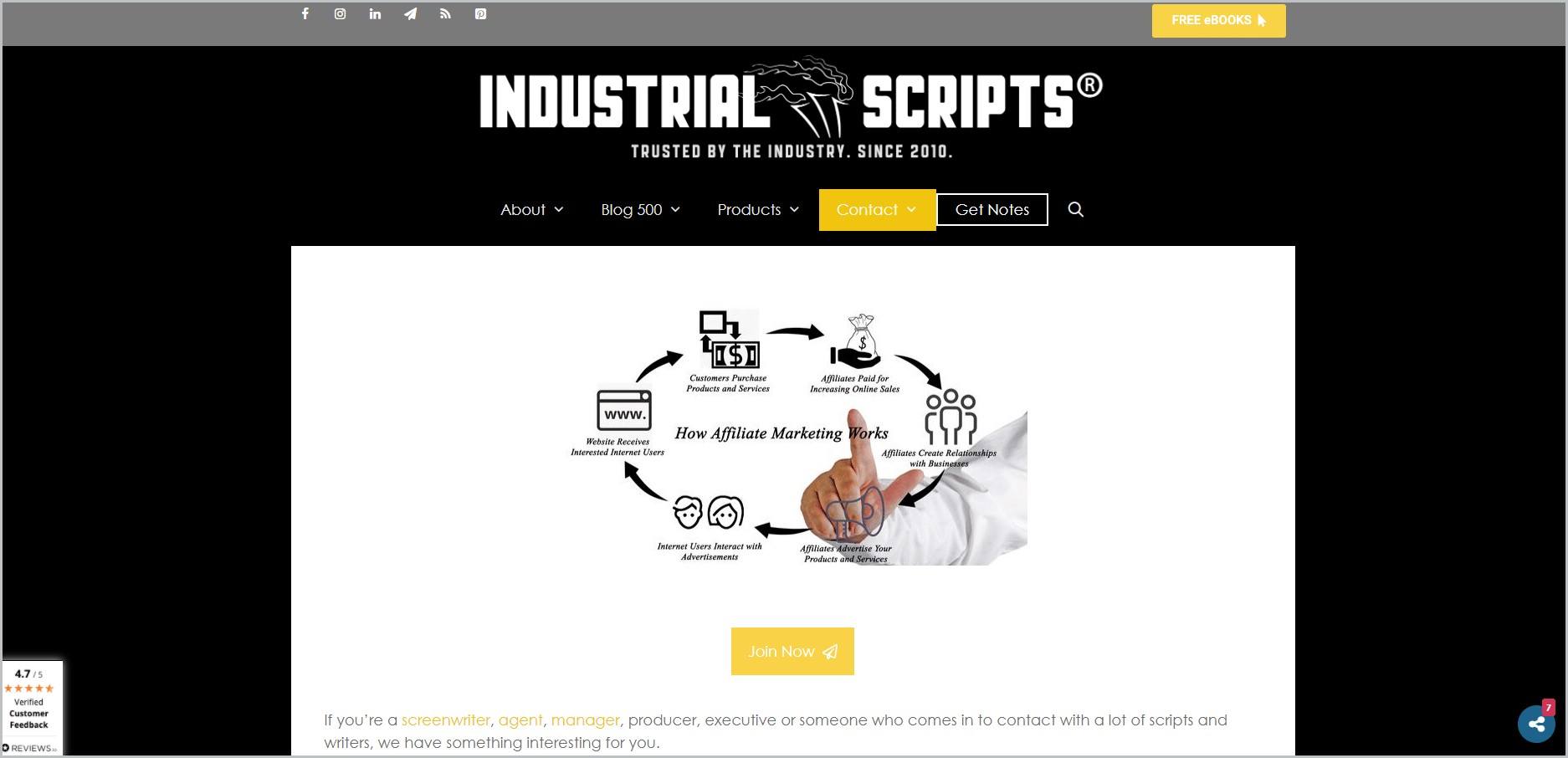 Commission: 60%
Cookies: 180 days
Industrial Scripts has been delivering the industry's best script coverage, online and live courses, training, and education since 2010. They help in maximizing the potential of every writer and filmmaker. Aside from their over 1,000 verified reviews, they also have close ties to the industry.
The Industrial Scripts Affiliate Program allows people to earn by gently spreading the word about their industry-leading script coverage services, online courses, and other products and services that are perfect for writers and filmmakers. The commission is 20% with a 30-day cookie life.
Why You Should Promote Industrial Scripts: It's founded by a Paramount Pictures script consultant. They also provide affiliates with text links, banner ads, and other marketing materials that can be used to promote Industrial Scripts on websites, social media, or email list.
6. Writer's Store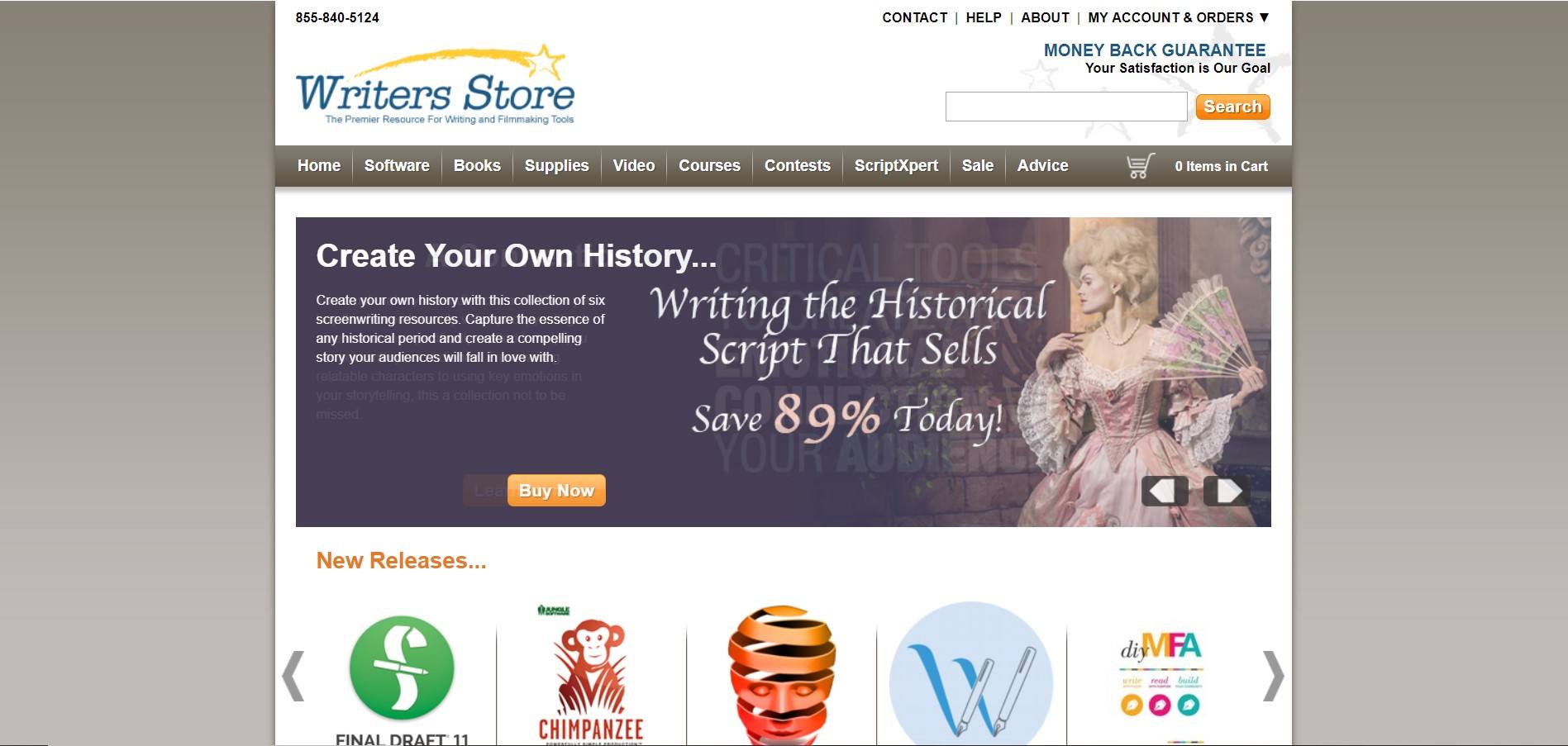 Commission: 10%
Cookies: unknown
While Writer's Store is geared toward writers in general, nearly a third of the books that the site offers are about screenwriting and filmmaking. There's a heavy emphasis on screenplay writing in the supplies, video, and software sections, too.
There's also a special section for ScriptXpert, which contains the script coverage products for this company. There's a basic package for $149 and a more detailed package that includes developmental notes for $349.
Why You Should Promote Writer's Store: This site is a great place for writers who want to transition from traditional novels and novellas to screenplays. It gives the best of both worlds while gently pushing the art of screenplays to the forefront. For affiliates, this could translate to more sales or repeat sales as traditional writers move toward screenwriting.
7. Writer's Digest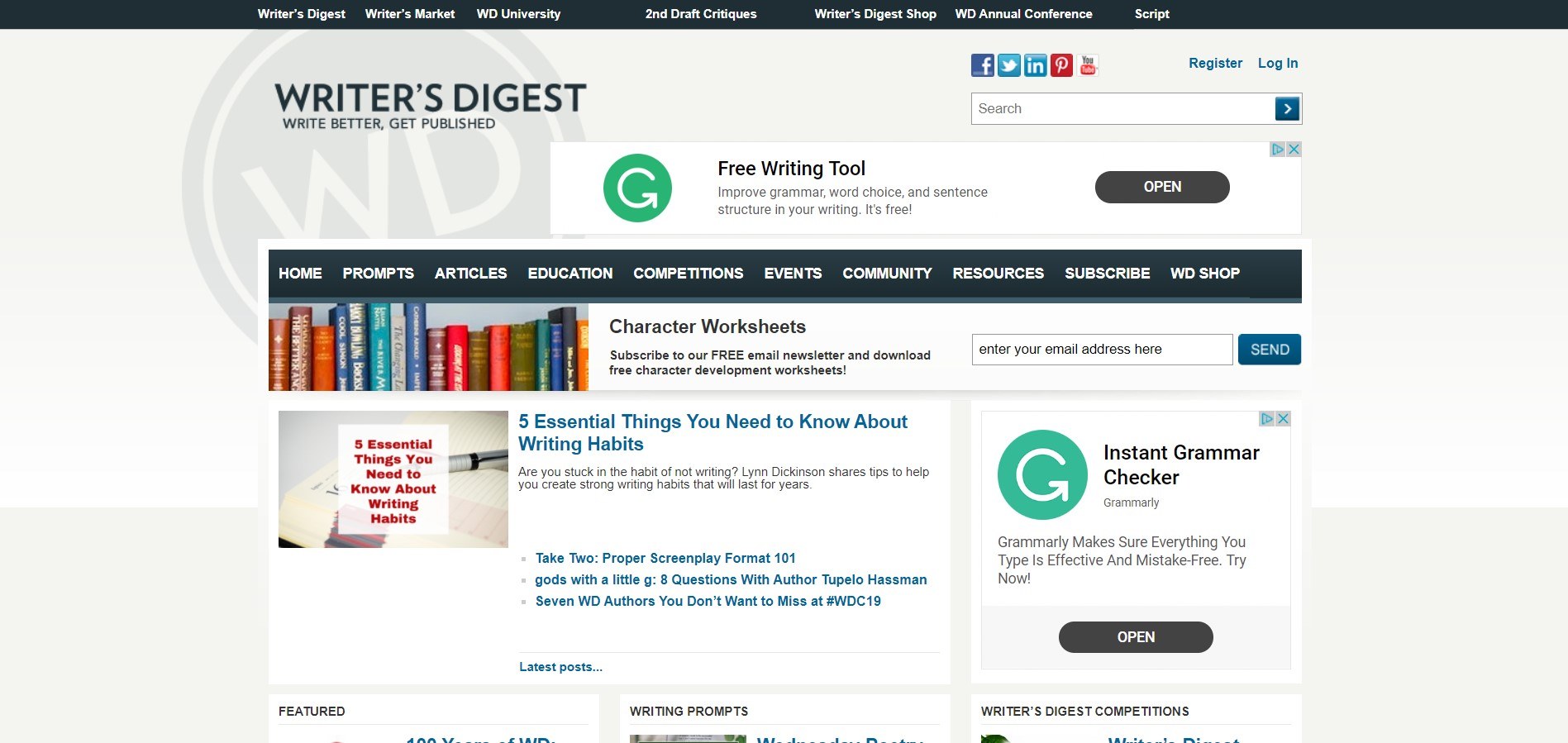 Like Writer's Store, Writer's Digest targets writers of all types. However, it has a separate division called Script (look under the resources section to find it) that contains an alphabetized list of links covering 46 topics that screenwriters need to know about. There are also links to ScriptXpert and Screenwriters University.
The affiliate page for Writer's Digest shows there are currently around 400 items available in the Writer's Digest shop. A quick search for screenwriting showed more than 220 of those items were related to screenplays or screenwriting. With this heavy emphasis on screenwriting, Writer's Digest could be another great resource for novelists who want to become screenplay artists.
It's also a plus for affiliate marketers, because this company is well-known in the writing world for its selection of books and software geared toward marketing. Because it's well-known, it's credible, and aspiring screenplay writers could feel comfortable clicking on ads.
Why You Should Promote Writers Digest: Signing an affiliate agreement means you could make sales from three different credible websites: WritersDigestShop.com, WritersOnlineWorkshops.com, and Tutorials.WritersDigest.com.
8. Scrivener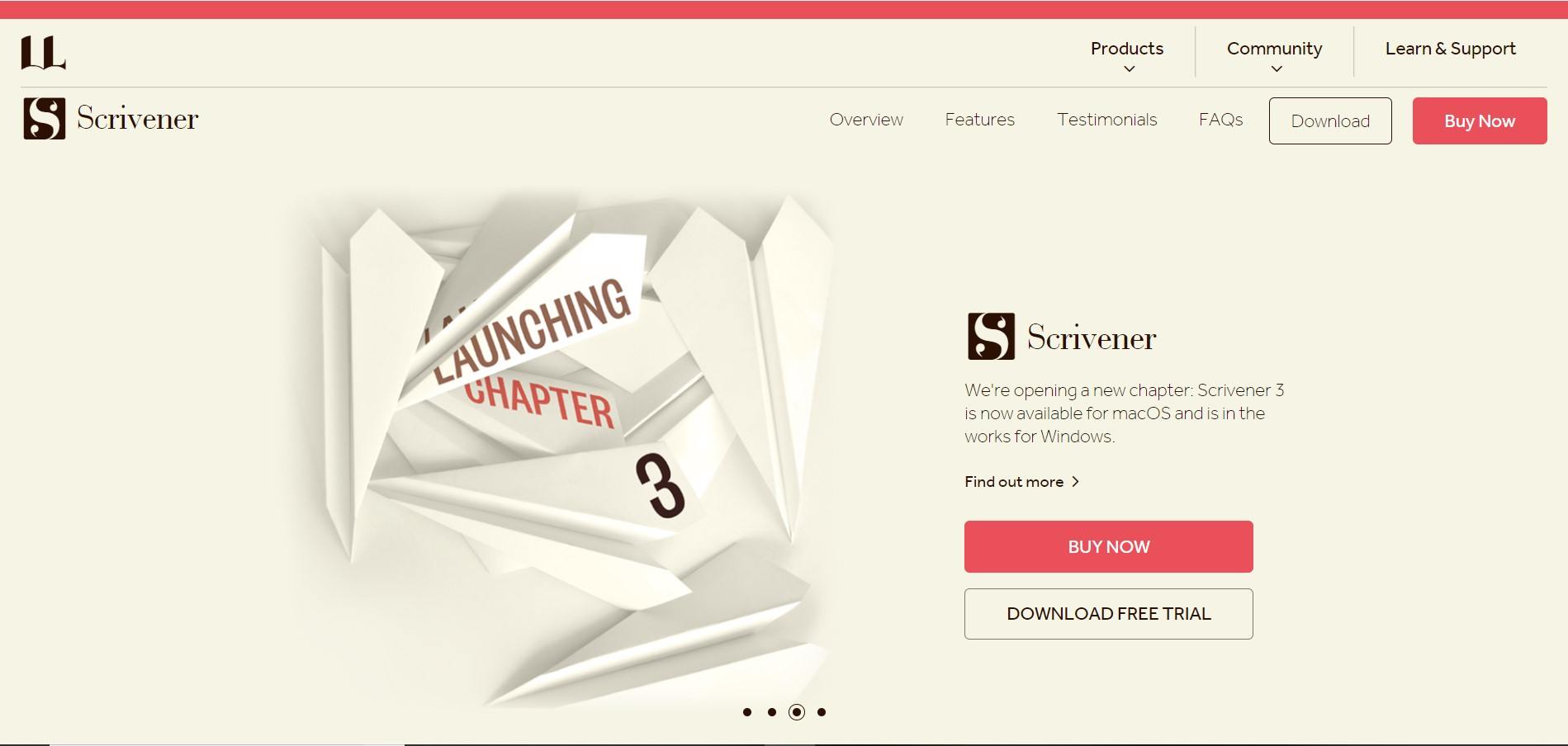 Commission: 20%
Cookies: unknown
Scrivener is a software program for writers. It has templates for novels and nonfiction books, but it also has a great templated for screenplays. Some professional screenwriters, including Mike Jones and Neil Cross, use Scrivener.
For screenwriting newbies, this program is especially helpful because it takes care of some of the troublesome formatting issues, such as margin placing. The software is easy to work with and provides a 'corkboard' function that allows writers to see their story outline a glance.
Why You Should Promote Scrivener: Scrivener is another well-known name in the writing industry, so customers would be likely to click on it.
9. Udemy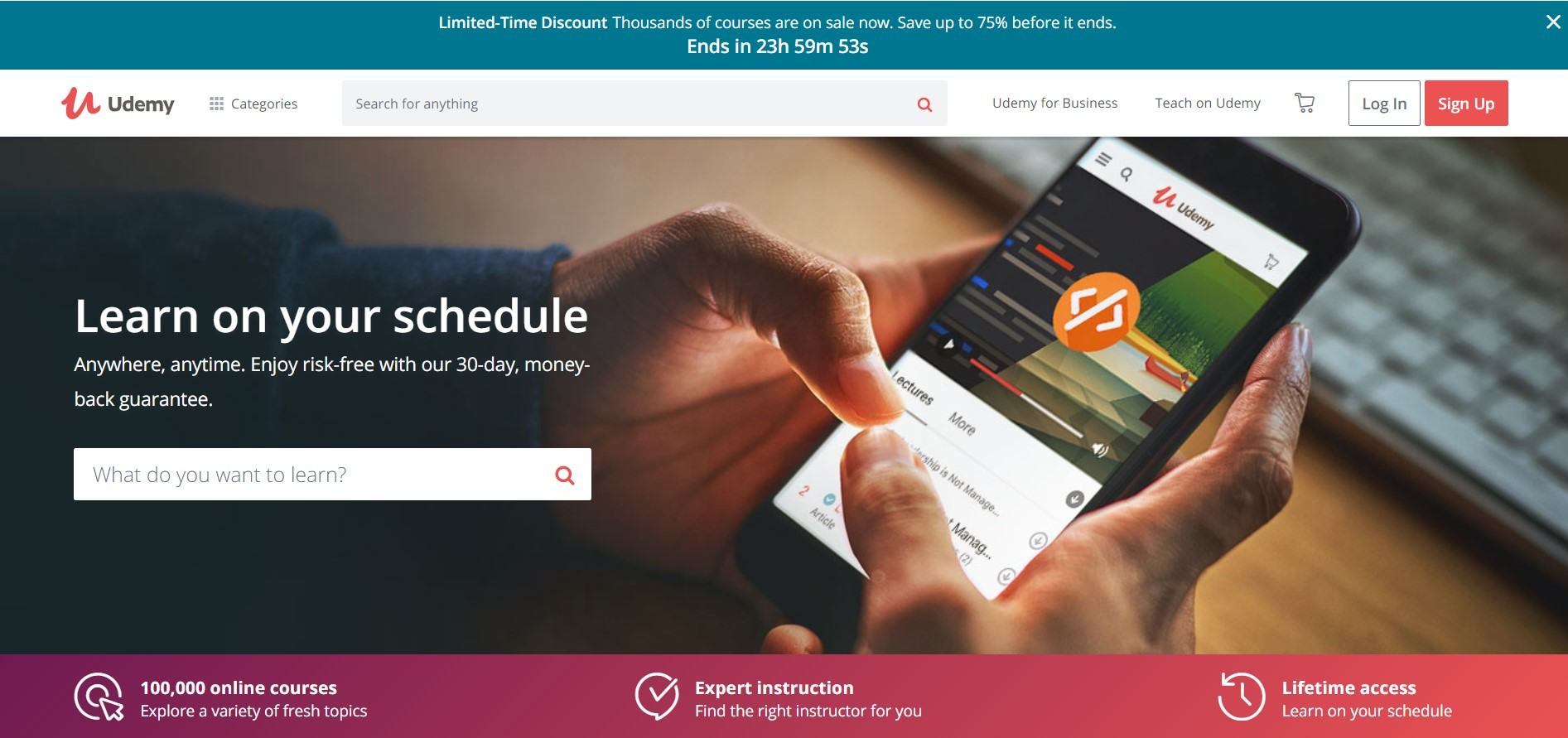 Commission:
Cookies: unknown
Udemy provides online courses for learning in a wide variety of categories, so it might not seem like a good fit for screenwriters at first. However, there are currently 5375 results for writing movie scripts. Basic search results show another 188 courses for screenwriting.
That's a lot for customers to choose from. Udemy's affiliate program is run through Rakuten Advertising.
Why You Should Promote Udemy: While the focus isn't specifically on screenwriting, there are lots of learning opportunities there for people who DO want to become screenwriters. You could get multiple sales, repeat sales and commissions on courses on completely different topics.
10. Firstwriter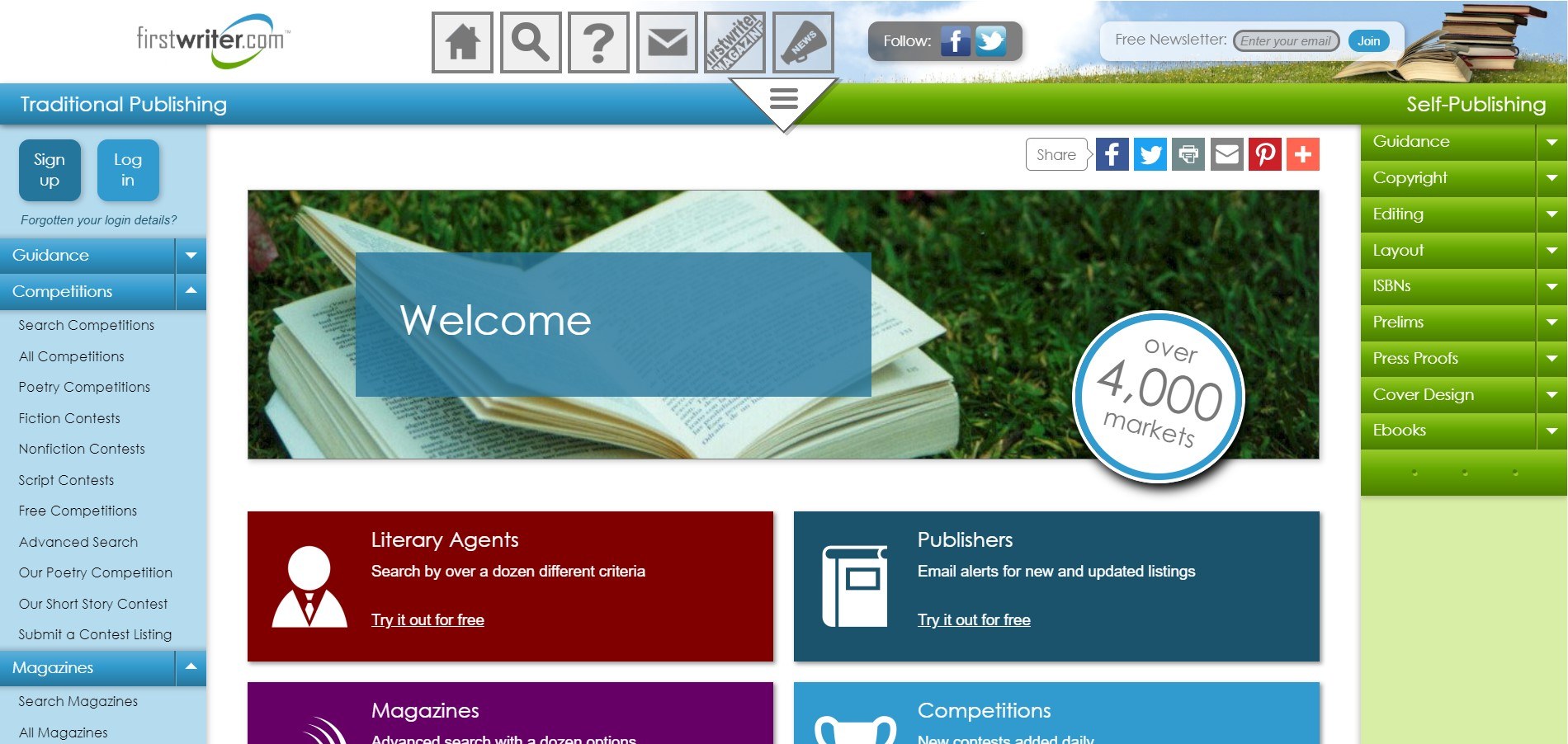 Firstwriter is a little bit like Writer's Digest, but it's based in the UK. Its intention is to help all kinds of writers market their work, and it includes marketing areas such as literary agents, publishes, contests and magazines.
While it's not specifically for screenwriters, the website does provide information on script contests and agents who specifically take scripts. This could be another great resource for traditional writers who want to transition to writing and selling screenplays.
The commission on entering contests is 15%, and the commission for the purchase of a monthly subscription is 50%.
Why You Should Promote Firstwriter: The heavy focus on marketing could be a converting factor for newbie screenplay writers. The commission rate is decent, too.
Affiliate Website ideas
Now that you've seen the top 10 screenwriting affiliate programs, let's take this a step further and talk about some niche website ideas where you could apply them.
You could build a niche website around marketing screenplays. You could also branch out to include partnerships with marketing consultants, brand designers, and image consultants.
Another niche website idea is creating screenplays for children. This website could review children's movies, delve into what makes children's movies different from other movie genres, and give tips for selling screenplays targeted toward children. Filmmakers Stuff is a good affiliate candidate for a site like this one.
You could do the same thing with romance and horror genres.
What about a website that is all about the lifestyle that screenwriters live? This could include promoting guilds or associations they could be involved with, software and other tools to make lives easier for freelancers, and even the best computer equipment for screenwriters.
Boost Your Affiliate Earnings
These 10 affiliate programs are just the beginning of what's possible. There are hundreds of ways to earn affiliate commissions with your website, including product reviews, top 10 lists, how-to guides, and more
But what about traffic and conversions? How do you make sure your affiliate links get clicked?
I used the affiliate training here to turn my brand new website into a six-figure income generator in less than two years. Build a business, not just a pocket-money side project!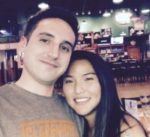 Nathaniell
What's up ladies and dudes! Great to finally meet you, and I hope you enjoyed this post. My name is Nathaniell and I'm the owner of One More Cup of Coffee. I started my first online business in 2010 promoting computer software and now I help newbies start their own businesses. Sign up for my #1 recommended training course and learn how to start your business for FREE!