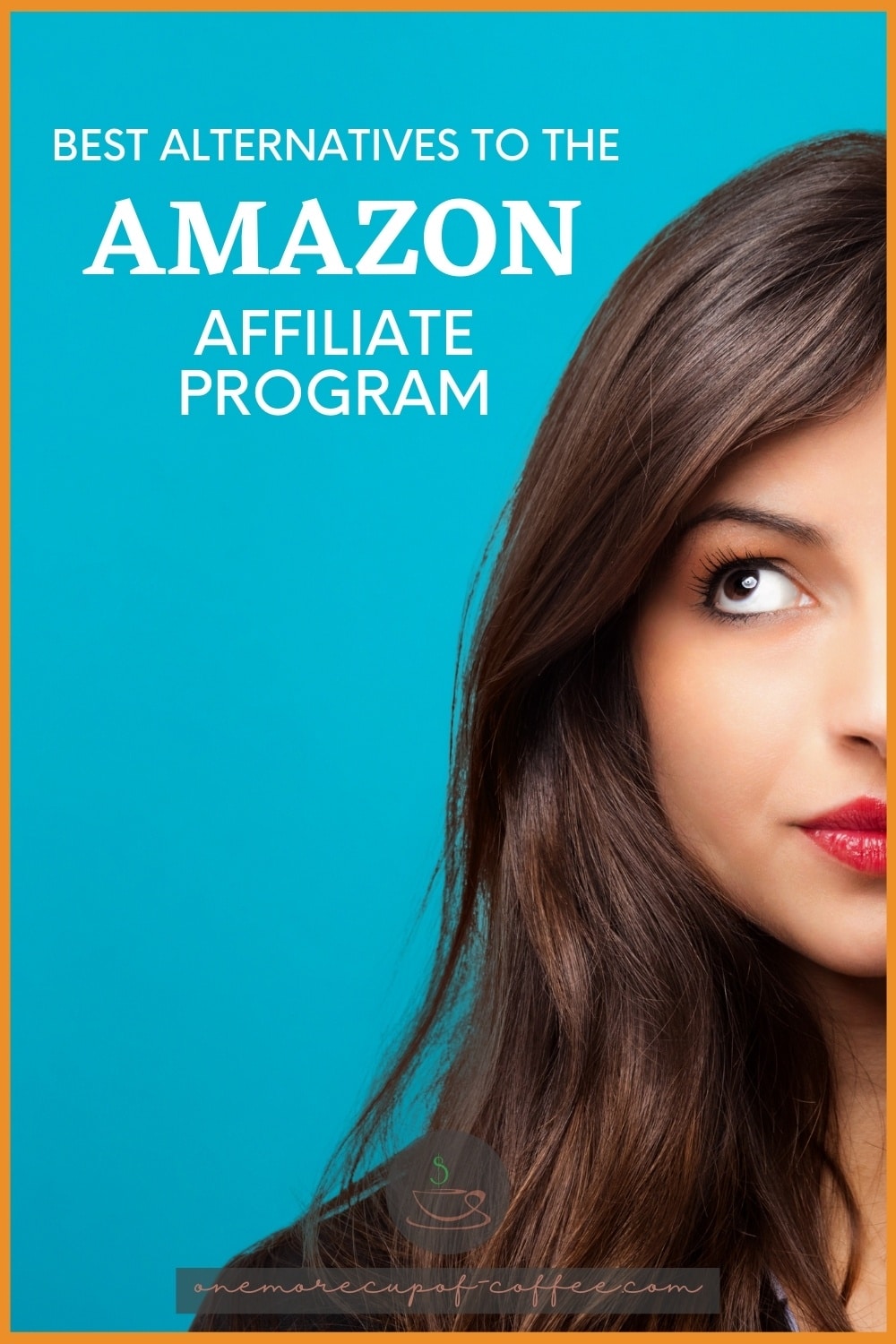 Amazon is no doubt a lucrative choice when it comes to monetizing a website with affiliates. But since April 2020, Amazon seriously slashed its commission percentages, leaving blog owners scrambling to find alternatives to the Amazon Affiliate Program so they could make up for the huge losses.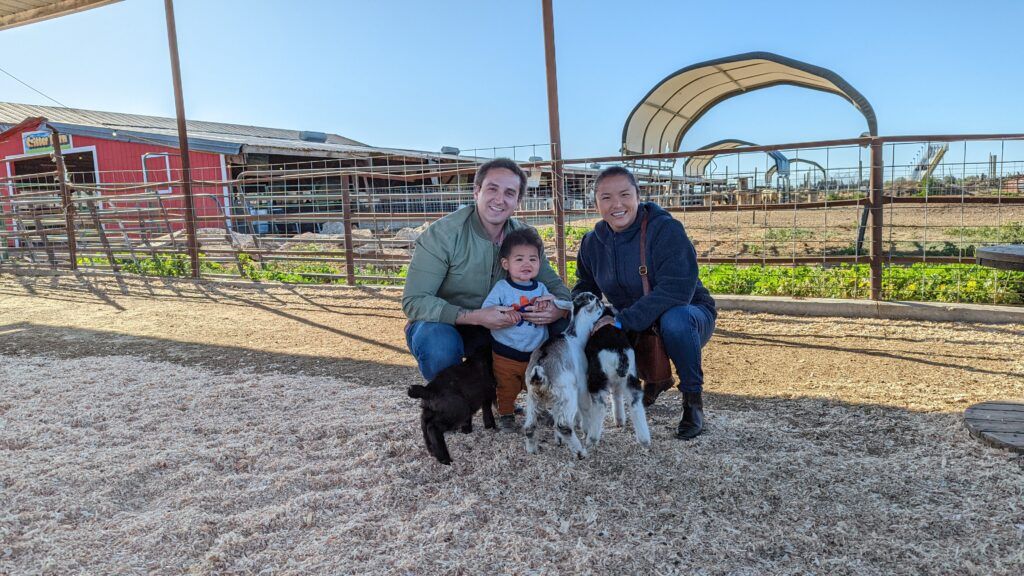 Are You Ready To Work Your Ass Off to Earn Your Lifestyle?
Are you tired of the daily grind? With a laptop and an internet connection I built a small website to generate income, and my life completely changed. Let me show you exactly how I've been doing it for more than 13 years.
Sure, Amazon is still a great choice for blogs but it's not the only online marketplace you could link out to. If anything, Amazon's sudden announcement only shows how important it is to diversify your income streams.
Now that Amazon has cut back on its percentages by 45-70%, it's time to start weighing other options. I mean, Amazon halved their highest-earning product category (Furniture, Home, Home Improvement, Lawn & Garden, Pet Products, Pantry) from 8% down to 3%. Ouch.
Who's to say they won't do it again? Plus, there's no guarantee they'll bring back their old commission structure after the global crisis settles down.
In this guide, we'll go over what are the best alternatives to the Amazon Affiliate Program – mainly large companies similar to Amazon with a wide range of products – and how they size up in comparison in terms of commissions, cookies, and categories.
Best Alternatives To The Amazon Affiliate Program
1. Target
Target's Affiliate Program is a superb alternative to Amazon's Affiliate Program because they have a wide range of products (over 1 million and counting) across diverse categories and they are a well-known and trusted brand.
Its commission structure isn't exactly the same as Amazon's, where you earn money from any subsequent purchase originating from your link. Instead, Target uses a sliding performance-based commission model. Meaning, the higher your monthly net orders, the higher your commission will be.
Key Highlights of the Target Affiliate Program:
Commission: 1-8%
Cookies: 7 days
Categories: Apparel & Accessories, Home & Outdoor Living, Baby Gear & Furniture, Health & Beauty
Right now, the lowest percentages range from 1-3% and the highest from 5-8%. For example, if you sell 0-10 products in the Apparel and Accessories category you will receive 5% commission and 6% if you refer between 11-50 orders.
What's more, you earn commissions every single time a customer makes an order on Target.com, as long as it's within the 7-day cookie period. That means you can earn from repeat orders just from one click, one customer.
Target partners with Impact Radius to track, report, and issue affiliate payments.
2. Walmart
The Walmart Affiliate Program is another ideal alternative to the Amazon Affiliate Program, seeing as its one of the most recognized brands in the world. Although it hasn't been as popular in the online space, things are changing and it's becoming more common to shop on Walmart.com (especially post-2020).
As for Walmart's commission model, it's more similar to that of Amazon's and ranges from 1% up to 4%. It's not that great of a deal, but since Walmart has such a diverse range of products in virtually any category, it could potentially earn you a decent amount of money.
Key Highlights of the Walmart Affiliate Program:
Commission: up to 4%
Cookies: 3 days
Categories: Apparel, Automotive, Baby, Beauty, Books, DIY, Electronics, Home & Garden, Pets, etc
The downside of joining Walmart's Affiliate Program is that you only have a 3-day cookie period which is much shorter than Amazon's Affiliate Program or its alternatives.
The upside is that you get almost instantly approved (within 24 hours) and have a variety of banners and tools to advertise millions of products.
Walmart also partners with Impact Radius for its affiliate program. Payouts are made via PayPal or bank transfer.
3. eBay
The eBay Partner Network is perhaps one of the best alternatives to Amazon's Affiliate Program in terms of size, popularity, and commission structure. It is also, after all, the second-leading online marketplace in the United States.
eBay doesn't offer the highest commissions. In fact, they are similar to Amazon's new commission structure with percentages ranging from 1-4%. Their "Rate Card" also displays earning caps – limiting how much you can earn in a single sale in any category (usually capped off at $550).
Key Highlights of the eBay Partner Network:
Commission: up to 4%
Cookies: 24 hours
Categories: Apparel, Automotive, Baby, Beauty, Books, DIY, Electronics, Home & Garden, Pets, etc
What's great about eBay's Partner Network is that it's accessible to new users and bloggers. Even if you don't have a blog, you can still join its affiliate program and refer sales through coupons, ads, social media, newsletters, and email marketing.
Payments are issued monthly, for confirmed qualifying transactions the previous month, and if you have a positive balance of 10 USD or more.
If you are looking for a large affiliate program with a huge selection of products, then check out eBay.
4. Overstock
Overstock is one of the largest US-based online retailers selling mostly furniture and home goods, but they also sell baby products, apparel, kitchen supplies, and outdoor gear all suitable for promotion on any type of lifestyle blog.
You earn up to 6% commission as an affiliate with Overstock on all products. They also have a much better cookie lifespan (14 days) than some of the other alternatives to the Amazon Affiliate Program.
Key Highlights of the Overstock Affiliate Program:
Commission: up to 6%
Cookies: 14 days
Categories: Apparel & Accessories, Games, Electronics & Computers, Home & Garden, Jewelry, Sporting Goods, Handmade Goods
You can join Overstock's affiliate program by signing up for the CJ affiliate network. Payments are issued by CJ within 20 days after the end of the month, as long as the minimum threshold of $50 USD is reached.
5. Etsy
Etsy, the leading global marketplace for handmade items and vintage goods, also offers a lucrative affiliate program for blog owners across many diverse niches.
With a standard 4% commission rate on all products and cookies lasting 30-days, Etsy is a great alternative to the Amazon Affiliate Program.
Moreover, since Etsy is widely valued and trusted as a partner, you can count on them to not make any last-minute commission changes since they care more about the "small business owner" than businesses like Amazon.
Key Highlights of the eBay Partner Network:
Commission: 4%
Cookies: 30 days
Categories: Handmade Goods, Vintage, Apparel, Baby, Pet Supplies, Jewelry, Home & Living, Art & Crafts
Right now, Etsy doesn't accept affiliates who don't own a third-party website so if you are planning to monetize your social media with affiliates, you will need to look elsewhere.
To join Etsy's affiliate program you first need to be a member of the Awin Affiliate Portal. Payments for earnings are made on either the 1st or 15th of the month.
Other Alternatives To The Amazon Affiliate Program
Niche Affiliate Programs
If you are searching for more alternatives to the Amazon Affiliate Program, you may consider niching down. As in, instead of joining an affiliate program of a gigantic marketplace, you could join a niche-specific affiliate program in your niche.
Depending on what your blog niche is, you could consider joining one and linking to products or services you already talk about/link to on your website.
Here are a few examples of niche-tailored affiliate programs.
The five articles above are just a sample of what's out there. There are hundreds of types of affiliate programs out there that cater to each individual niche. So whether you're a food, fashion, or travel blogger, you can find an affiliate program that works best for you.
What's more, joining niche-specific affiliate programs is a great way to make money from your website because, typically, they will convert readers into customers better than Amazon's Affiliate Program will.
That's because niche-specific affiliate programs will better suit your audience. They offer higher commissions with longer cookie periods in many cases as well.
Affiliate Networks
Another way to find alternative affiliate programs other than Amazon's is by joining affiliate networks like CJ, Awin, ShareASale, AvantLink, Impact, Rakuten, among others which house thousands of affiliate programs.
As we've seen above for Walmart, Etsy, and Overstock, sometimes you need to join these networks first before you can apply for an individual brand's affiliate program.
Affiliate networks are extremely popular for bloggers since they can track, report, and issue payments all from one convenient dashboard (instead of logging into various individual affiliate platforms).
If you are having trouble finding other affiliate programs that you actually trust and can see yourself promoting products for, then scouring for merchants in these affiliate networks is your next best bet.
Final Thoughts
Amazon has and continues to be a top choice for affiliate marketers because of its ease of use and popularity. However, their decision to slash commission percentages at an unprecedented time when many people were losing their jobs, is simply uncool. Not to mention it pissed a lot of people off.
For that reason, many people have begun to search for other lucrative options to diversify their income so they don't have to be so reliant on Amazon anymore.
Whether you are one of those people or are just looking to supplement your affiliate income by adding more eggs to your basket, then you will find the most similarities and commission structures with one of these above Amazon affiliate program alternatives.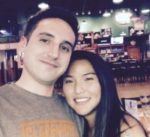 Nathaniell
What's up ladies and dudes! Great to finally meet you, and I hope you enjoyed this post. My name is Nathaniell and I'm the owner of One More Cup of Coffee. I started my first online business in 2010 promoting computer software and now I help newbies start their own businesses. Sign up for my #1 recommended training course and learn how to start your business for FREE!