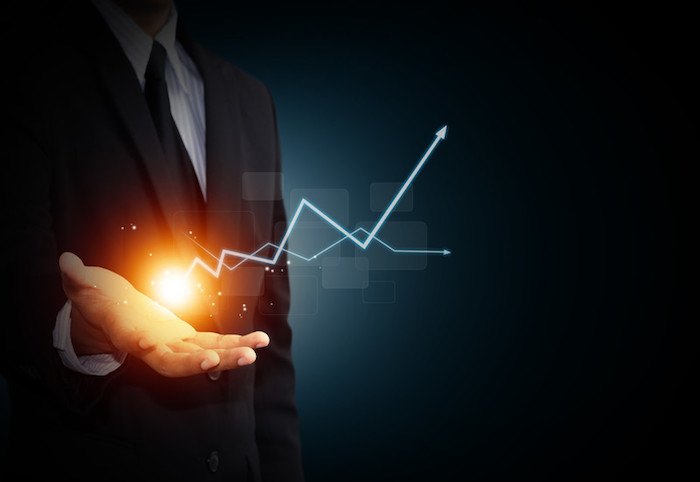 This post was originally a series of emails that I recycled for content on my blog. That's why it's written like an annoying email marketer instead of a blog post. I'm too lazy to fix it now.
Why is it here if it sucks?
It doesn't suck. There's some good info in here, and my blog is doing pretty darn good this year.
Maybe I'll fix the format later. Maybe not. Skim it and let me know what you think in the comments.
From 2016 to 2018 my blog traffic went form 50k visitors per month to 150k.

That's 150,000 potential sales every single month.
Of course, income follows that trend.
Wow.
How did I do it?
#1 tip? CONSISTENCY
But that's kind of vague.
So I'm going to show you the exact routines I used to triple my traffic.
There are three basic principles I use to consistently grow traffic year after year.
The first step is getting your keyword research down.
There are many tools you can use.
Jaaxy is one.
SEMRush is another.
Learn Jaaxy here.
Learn SEMRush here.
Jaaxy is better for newbies.
SEMrush is better for competition spying and granular data (it's also more expensive!!).
It doesn't matter which one you choose, but those are just a BASIC view.
Once you have your main keyword, how do you make sure it ranks?
My biggest revelation this year is to make sure your keywords targets a specific IDEA.
It doesn't matter what the traffic stats or competition are if your post topic sucks.
For example, let's look at keywords related to paying medical bills.
You can tackle a competitive term like "How to Pay Medical Bills",
But that term is so vague it won't rank, and won't attract a specific audience.
There are hundreds of possible ways to turn this into a ranking article.
For example:
What Happens If I Don't Pay My Medical Bills?
My Workers Comp Is Not Covering My Medical Bills
Does Not Paying Medical Bills Affect My Credit Score?
Even a specific topic like "assistance paying medical bills" can be broken down
Watch:
Can I Get Government Assistance For Paying Medical Bills
Do I Have To Pay Taxes On Gofundme Money For Medical Bills
Are There Good Credit Cards For Paying Off Medical Bills
The main idea behind all these examples is that you are NOT targeting a broad audience.
You are targeting a very specific type of person with a very specific question.
These keywords get super low traffic.
But the posts themselves organically grow.
What?!
Yeah.
Google is smart.
They will not just rank you for one keyword, or no keywords.
You will rank for a variety of keywords in a variety of spots.
Your post titled Are There Good Credit Cards For Paying Off Medical Bills,
could rank for:
medical bills credit cards
bad credit medical bills
best credit card medical bills
…and so on.
Honestly, I don't go for huge keywords anymore.
I pick tiny keywords, and build authority over time.
Posts like "How To Make Money Online" are just plain boring.
Posts like "How To Make Money Dropshipping From China" are where it's at.
Check out what you're doing on your own blog right now
1) Look at your old posts and see where you are being too general. That's probably why that content isn't ranking.
2) Think to the future about a game plan. What can you do to be more specific?
---
Going from 50k to 150k wasn't easy.
Sorry gurus.
That "easy formula" garbage is a lie.
Building a business takes a lot of work.
Now, I'm going to show you how to make those keywords EFFECTIVE.
You can have an awesome keyword, but with useless content, you won't rank.
Let's learn how to write an article that actually ranks in Google.
There's good news and bad news.
The good news, is that if you go after low competition keywords described in previous training it's pretty easy to rank.
1200 words, and you're good to go most of the time.
Can't write 1200 words?
Practice.
Double my 500-word essay formula.
Beyond just hitting word count, you have to keep people on the page too.
Make your content readable and attractive.
If you aren't clicking those links, DO IT.
That's how I make my content.
One more rule not featured in those posts though.
Start writing like you speak.
Who cares what the "rules" are.
People want to know you're human and you care.
Nobody wants to read a textbook.
They want to talk to a friend that can help.
But writing isn't limited to "essay style" articles.
In fact, I cycle through many types of content on my website.
It makes my routine more interesting.
It makes my blog more diverse.
It give me more to write about.
Here's the formulas I use:
Reviews
Comparison
Question & Answer
Tutorials & How To's
Roundups
Top 10 Lists
Trending Topics
A to Z Explainer
In fact, I can take one idea, then cycle through these other formulas to re-use content.
But isn't that duplicate content?
No.
I'm not copying the content directly over.
I'm using the same idea, with maybe a keyword topic tweak.
For example:
Should I Use Water-Based Or Oil-Based Stain For My Deck?
That's not the same as…
Top 5 Water Based Stains For Decks In Humid Areas
Also not the same as…
Ready Seal Deck Stain Review (After 3 Years)
Then, each article style can springboard new ideas.
You can generate hundred of blog post ideas from a single concept.
These 8 articles styles have been a lifesaver.
I publish about 10 articles per week, and still have thousands more in the pipeline.
For full formulas and more specific tips, click here.
One example tip from the training:
Use an interesting title. "Product ABC Review" is pretty boring
"Product ABC Review: Is It Worth The Hype" is much more clickable
All of this stuff is assuming you are targeting low-competition keywords.
What happens if you want to go for something bigger?
It's going to take a more than just content.
CONTENT IS KING.

(But content still needs a queen).
Next, I'm going to cover what it takes to bring your content to the next level.
How you can absolutely dominate search engines.
How you can destroy your competition.
If you want to stick with easy-street keywords, that's fine.
You can build a site like that and still make money.
If you want to have a full tool belt to rank in any situation…
Keep reading.
---
Wanna know the best thing about having tons of traffic?
You can do anything you want.
You can monetize it with ads.
You can funnel it to an affiliate page.
You can collect emails.
You can test offers and optimize conversions.
It doesn't matter what your niche is.
It doesn't matter what you sell.
Traffic is the lifeblood of your online business.
So far, we've talked about finding great keywords.
We turned them into great titles and topics.
Then we wrote awesome content that people actually want to read.
There's one last step though.
With low competition keywords, usually, good content is enough.
The trouble is that word…usually.
If page one is super competitive, you might not rank.
Especially with a new website!
If your core keyword has high competition,
You might not even reach page 2 of search results.
Sometimes, good content isn't enough.
Content is King, but all kings need a queen.
That queen is SEO:
Search Engine Optimization
SEO is something people freak out about because it sounds technical.
At it's core, it's just optimizing your post so search engines know what you are talking about.
If you just ramble on about something aimlessly, that's not SEO.
Have you ever found a recipe online that came with a dumb backstory?
For example, if you look for an Italian meatball recipe, and the first sentence is:
My great grandma immigrated from Italy back in 1870 and brought her recipes along with her…
Um, thanks, but I'm not sure if I'm on the right page!
Let's change that to something more optimized:
The secret to a great Italian meatball recipe is using fresh herbs, not dried.
It's 100% clear that this article is about how to make Italian meatballs.
SEO is simply focusing one article on one topic (keyword).
There are many ways to do this.
Using your keyword in the first sentence is just one method.
Three more simple SEO tips:
Use your keyword in the title of your post
Use the keyword in your URL
Use the keyword in the beginning of the title rather than the end.
Were those obvious tips?
Funnily enough, much of SEO is super obvious.
Some of it does get pretty technical though.
Finding a balance of writing great content while optimizing for search engines is vital.
This past year, improving my SEO techniques was the instrumental to improving my website traffic.
You can write 10,000 words per day,
But if they are published into a black hole of page 3 of Google, those words won't do you any good.
SEO is not something I can fully on a single page.
It's gonna take a couple hours of reading.
My recommendation is Affiliate SEO Mastery.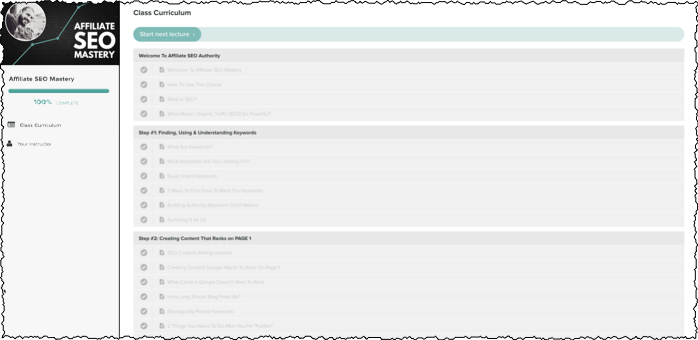 Chris Lee created this course specifically to tack SEO from start to finish.
I've been building affiliate sites for 8 years and this course is solid.
In fact, funny story. He's a friend of mine.
I offered to take a look at the course just as a favor.
I was pretty sure I'd just skim it in a day and leave him some feedback.
About halfway through I started picking up new strategies.
What?!
Chris knew this stuff and never told me?!
Come on man. Why are you keeping so many secrets from me LOL.
Overall, Affiliate SEO Mastery is great for three types of people.
Newbies that know nothing about SEO
Blog owners who can't figure out why they are not ranking
Writers who are tired of pumping out content and not seeing results
This SEO course is perfect because it's just about SEO.
No other junk about how to start a blog or how to find affiliate programs.
It's just SEO, from A to Z.
Even if you're a complete newbie, you can just do Step 1 for now.
Come back to Step 2 later!
If you already know some stuff about SEO, it's worth learning what other people are doing.
Sometimes, just one or two new techniques can be a game changer.
If your business is already making money, you MUST get this course.
Turning $1,000/mo into $10,000/mo is a lot easier when you stop bootstrapping.
Start investing into your business!
Sign Up For Affiliate SEO Mastery Here!
I can't reveal everything I learned from Chris Lee.
But I'll show you one thing as an example, so you can see what's inside the course.
So you can see how useful SEO really can be for your traffic and earnings.
Keyword research is the land and foundation.
Content is house
SEO is the real estate agent.
You can have a beautiful house in a great location,
But without a good agent to find a buyer, it'll sit on the market for months.
Search Engine Optimization is vital to getting your content found in Google.
It's one of the core components to making money online.
Without SEO you're just a "blogger".
With SEO you're a online business owner.
Optimizing your content for search engines is part of how you guarantee yourself income each month.
Without SEO, you're just kind of hoping things work out for the best.
That's why mastering SEO is so important.
Here's a great example of "optimization"
I learned this technique from Affiliate SEO Mastery.
Step 1: Find a keyword and think of a post title.
Step 2: Type your site into Google with the keyword you want to rank for.
For example: site:onemorecupof-coffee.com my keyword phrase
That will show you pages your site already ranks for related to that phrase.
Step 3: Write an article (blog post) based on your chosen phrase
Step 4: Link from those posts you found in Google to your new post
This is a great technique because you are doubling down showing Google this page is relevant to that keyword.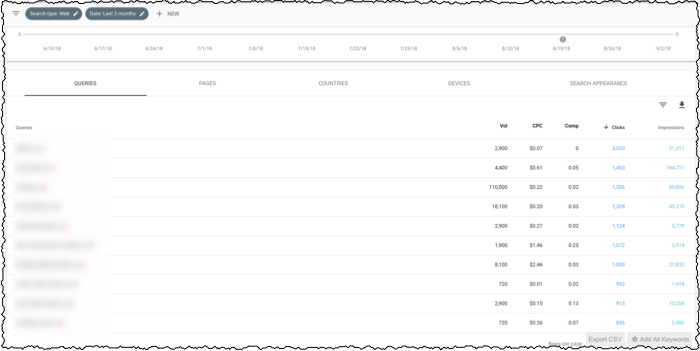 Your post is already optimized based on the basic on-page SEO you've done.
Now you're further optimizing by doing off-page SEO based on the same keyword.
Google already ranks your pages for that phrase, so it thinks they are relevant.
Your new content will be very clearly about that phrase.
Google would be crazy to not rank it on page 1!
This is just one example of insanely useful stuff I picked up from Affiliate SEO Mastery.
Now is a great time to get it too.
Chris Lee launched it for $97.
But he's adding more to the course in the near future.
Then the price is going up to $197.
My suggestion is to get in while the price is so low.
If you can use the techniques in here to rank just one affiliate post on page 1, it's worth it.
A page 1 ranking with affiliate links could be worth $1,000's per month.
I have a product review that ranks on page one, position one that earns me $500 per month.
One freakin' review!
That's how powerful SEO is.
You don't need 10,000 articles on your site.
You don't need 50 websites.
You just need one site with a couple of high ranking articles to pull in a full time income.
An essential part of ranking is knowing what to write and how to write it.
Get Affiliate SEO Mastery and start taking action.
---
So you've got the rundown of how SEO works and how it can help you.
You know how powerful it can be for traffic.
And how it can help you make more money.
Why should you pay for an SEO course?
You can learn all this stuff for free from Neil Patel or Pat Flynn.
Chris Lee (creator of Affiliate SEO Mastery) says it best.
You're probably thinking, "Chris, I can just Google this and figure it out myself!"

Yes, you absolutely could, just like I did for over 6 years. That is entirely your call. It comes down to how much you value your personal time, you could spend over 6 years researching, or you could take one, simple course and instantly learn the step-by-step method I discovered.
That's a choice all entrepreneurs have to make.
Do we want to invest time or money?
If you have the time, the information is out there.
Go get it!
If you want six years of knowledge distilled into three steps,
Affiliate SEO Mastery is where it's at.
==> Get Affiliate SEO Mastery Here!
Did you buy the course yet?
If not, I'll sweeten the deal a bit.
Buy Affiliate SEO Mastery though my link and you'll get a special bonus.
I'll do an SEO audit of one piece of content you wrote.
Send me a screenshot of your receipt.
Then send me a link to a published article on your website.
I'll tell you what's right, wrong, and what else you can do improve your rank, clicks, and earnings.
==> Get Affiliate SEO Mastery Here!
Also, Chris from has included something really cool in his course as of 2018
(Part of your membership is that he's going to keep adding material even though you are paying a one time price)
Oh, and once he gets enough "stuff" added, he's going to jack up the price to $197 (It's currently $97).
What's the bonus he added?
I guess some Google employee leaked an internal document that outlines SEO for 2019.
What?!
Yeah, crazy, right?!
Some of the stuff is pretty obvious, like "create quality content",
But the surprising thing is that they give actual examples.
For example:
Page from a humorous site" (includes link)
This page is from a humorous site that encourages users to post photos with mouths drawn on them. This page is OK for its purpose, but it doesn't display characteristics associated with a High rating
Or another example:
Ads may contribute to a good user experience. Advertisements/Monetization (Ads) is content and/or links that are displayed for the purpose of monetizing (making money from) the page. The presence or absence of Ads is not by itself a reason for a High or Low quality rating. Without advertising and monetization, some webpages could not exist because it costs money to maintain a website and create high quality content.
This document is deep.
As in, very in-depth and a heavy read.
But there's crazy insight into exactly what Google wants to rank websites in 2019.
So if you think you're an SEO pro, and you don't need the help of Affiliate SEO Mastery, you can still make use of this document.
Get Affiliate SEO Mastery Here.
Got any questions about SEO? Leave 'em on this page!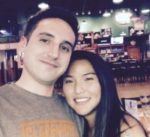 Nathaniell
What's up ladies and dudes! Great to finally meet you, and I hope you enjoyed this post. My name is Nathaniell and I'm the owner of One More Cup of Coffee. I started my first online business in 2010 promoting computer software and now I help newbies start their own businesses. Sign up for my #1 recommended training course and learn how to start your business for FREE!