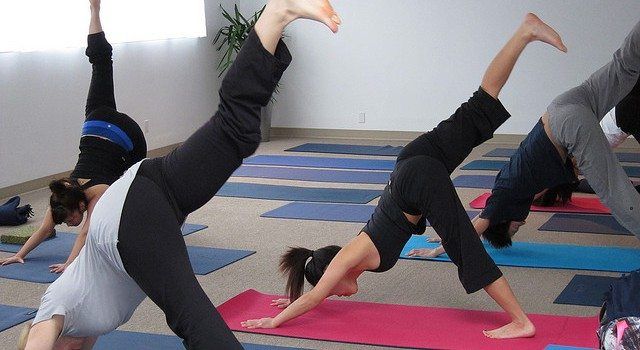 Affiliate Programs, Keyword Lists, and Niche Research for Yoga
Yoga has been around for centuries, but in the past two decades it's really taken off. In fact, it seems to be a growing trend, and as it's popularity grows, there are more and more subsets of yoga enthusiasts.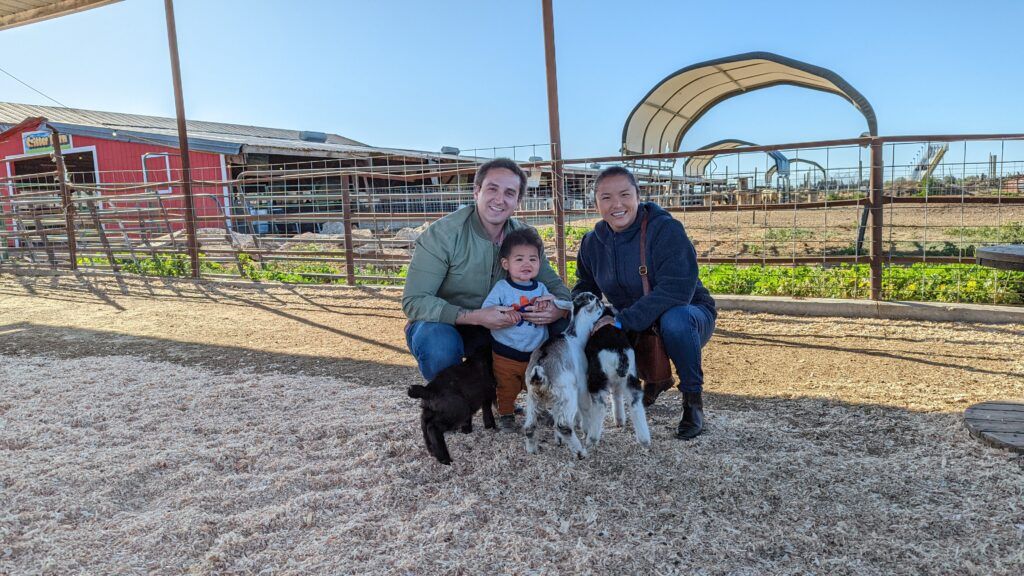 Are You Ready To Work Your Ass Off to Earn Your Lifestyle?
Are you tired of the daily grind? With a laptop and an internet connection I built a small website to generate income, and my life completely changed. Let me show you exactly how I've been doing it for more than 13 years.

From what I found researching yoga affiliate programs and yoga keywords, I think almost any sub-niche of yoga could serve as its own niche website. Here are a few ways you can divide things up into sub-niches.
Age + Sex
Yoga for men over 50
Yoga for kids
Yoga women
Experience
Beginner yoga
Advanced Yoga
Style
Ayurveda
Anusara
Ashtanga
Bikram
Hot Yoga
Iyengar
Restorative
Vinyasa
Special Conditions
Yoga for pregnant women
Yoga for overweight people
Yoga for body builders
Yoga for people with disabilities
To Achieve a goal
Yoga to gain strength
Yoga to lose weight
Yoga to get flexible
Yoga for stress relief
Yoga for X pain relief
There are a ton of long tail keywords in every one of these sub niches as well. It's easy to mix and match to make keywords apply to any niche like:
Iyengar yoga poses for women over 50
3 Restorative yoga moves for body builders with shoulder injuries
Beginner hot yoga for overweight men
As far as affiliate opportunities go, there's lots to think about here as well. You can promote yoga gear, yoga DVDs, virtual yoga courses, or even local yoga studios. In fact, helping local studios rank in search engines or creating a local site for yoga and selling ad space is another potential source of revenue.
Top 3 Affiliate Programs
My Thoughts
There are three main categories of yoga affiliate programs I found:
clothing/gear
DVDs/recorded classes
live classes/retreats/studio referrals
It's possible to monetize your website with one or all of these types of products. Most programs pay about 10%, but range from 5%-30%. Clickbank products pay 75% a lot of the time, but be sure to check the quality before you start promoting, as I saw a lot of marketer rhetoric in some of their sales pages.
There are many more affiliate programs and business out there than I listed here, but here are my favorites. Even the "other" section below is cut down from an initial list about double the size it is now.
Update 2018: I found 10 more great Yoga affiliate programs worth looking into.
Stay At Home Yoga
Comments
Signing up includes a 14 day free trial, and membership is $8/month, with an option to upgrade to $80/year. This is an awesome business model, and I've had a lot of success promote a similar affiliate program in a different niche. People can sign up with no risk to 'try before they buy'. They can then do the monthly subscription. If they really like it, they'll upgrade to yearly to save some money.
You get recurring subscription fees for 6 months, and if they upgrade to yearly within 6 months you get 30% commission on an $80 sale. Those recurring subs really add up for passive income.
I contacted the affiliate manager for this company and she responded with in the hour (on a Sunday). Having an active, supportive affiliate manager is definitely something that stands out among other affiliate programs in general, which can sometimes take 2+ weeks to answer emails.
Update: They also offer a mastermind program for $300 which pays $90/sale.
Live Yoga Life
Comments
There's a huge variety of recorded classes showcasing different styles of Yoga, taught by different teachers, for everyone in the spectrum of yoga-interest. I really like the setup that visitors can purchase a single class for about $10, or a whole set for about $50. Recorded classes are great to play at home on smartphones/tablets for people that cannot access or afford a studio. 18% commissions are also higher than average.
Manduka
Comments
There are a lot of different brands out there that offer the basics of yoga gear, meaning mats, towels, clothes, and props. Manduka made my top 3 affiliate programs because I liked the design of their website and they have a good looking brand in my opinion. Yoga Outlet (below) was a close 4th since they have a wider variety of goods, but they have a $25 minimum payout and only 8% commissions if you want cash instead of store credit.
Other Affiliate Programs
Yoga Outlet (good alternative to Manduka)
free online store
8% commision 10% store credit, $25 minimum payout
note: nice looking website, quality goods
The Ultimate Yogi
Yogi DVDs + Training
$100+ products,
15% commissions
Not sure if get credit for teacher training ($12/month membership, $1000+ teacher training)
3 month hold, $50 payout
Yoga Direct
wholesale yoga supplies
10% commission, 30 day cookie
Shapeshifter Yoga
Popular Clickbank product
GaiamTV
$1 for free trial, $9 for conversion (no recurring commissions)
variety of yoga DVD topics, unique product offer!, only $10/month
Barefoot Yoga
10% commissions
Variety of products and brands, 10 years in operation
Brilliant Yoga
70% commission, $30/sale, potential to make ~ $60/referral
Clickbank products should be tried beforehand due to high rate of low-quality products
Atmananda
atmananda.com
10% commissions
high ticket items $100+-$3000+
Health & Yoga
product specific referral fee (must sign up to see $ amount)
14 years operation, promotes a variety of things related to health/wellness
unclear if get commissions for yoga retreats, training, certification ($1000+)
Zeening Cyprus
zeningcyprus.com
10% commission, 60 day cookie
Yoga retreat to Cyprus. Also has golfing/yoga holidays, and weight loss retreats
$1000-$3000 per retreat
NEW: Book Retreats
I haven't checked this one out yet, but got an email from the manager. Seems to be worth looking at if you're doing the yoga niche.
Yoga Keywords Breakdown
Top 10 Low Competition Keywords (Searches/QSR)
bikram you during pregnancy (40/0)
best you dvd beginners over 50 (24/0)
yoga ball chair for kids (64/1)
dangers yoga during pregnancy (56/1)
yoga for men at home (16/5)
yoga ayurevda 12 step recovery (80/11)
yoga breast cancer recovery (48/14)
yoga modification shoulder injury (8/0)
yoga rotator cuff injury (136/10)
beginners yoga stress relief (48/5)
What's QSR?
Top 10 High Traffic Keywords (Searches/QSR)
yoga poses for beginners (8359/238)
yoga pants for men (2979/163)
yoga poses for weight loss (1035/171)
yoga poses kids (892/193)
yoga pregnant women (651/163)
yoga dvd for beginners (613/173)
yoga jewelry for men (608/15)
power yoga for weight loss (440/208)
yoga meditation retreat (327/249)
baby yoga classes (235/286)
Why Is This Different From Google's Number?
Though Google's Keyword Tool has improved in recent years, it still gives inflated (inaccurate) traffic numbers. The keyword tool I use takes data from a variety of search engines, not just Google. Remember that Bing + Yahoo own 30% of the search market.
Other Great Keywords (high traffic, low competition)
yoga for eyesight improvement
yoga brain injury
yoga back injuries
yoga shoulder pain relief
yoga hip injuries
best yoga pants women over 50
sun power yoga
yoga exercises women over 50
yoga dvds beginners over 50
bikram yoga during pregnancy
best yoga dvd beginners over 50
yoga ball chair for kids with
dangers yoga during pregnancy
it safe do yoga during pregnancy
yoga for men at home
safe yoga during pregnancy
yoga ayurveda 12 step recovery
yoga socks men
yoga breast cancer recovery
yoga for men over 50
yoga gear men
yoga workout recovery
yoga poses avoid during pregnancy
yoga during pregnancy first trimester
yoga routines for men
yoga muscle recovery
yoga videos kids
power yoga fulham
yoga classes pregnant women
yoga cancer recovery
yoga dvd men
yoga games kids
hot power yoga clapham
yoga for beginners men
yoga for eyesight improvement
iyengar yoga dvd
yoga dvd for kids
yoga poses children
yoga mats for kids
power yoga dvds
yoga clothes for men
yoga classes pregnancy
satya yoga
baptiste power yoga
bryan kest power yoga
power vinyasa yoga
Affiliate Marketing Action Plan For Yoga
If I was starting to do a yoga related niche, I would probably pick something really narrow, with plans on expanding to broader topics later. For example, I think Yoga for body builders could be a cool way to start, and as I grew the site I could cover all of the 8 main types of Yoga and how they could benefit a body builder.
That's thousands of posts right there, covering the styles, opposes, benefits, risks, etc. After that, I would get into more tangentially related topics like eating habits, meditation, mindset, and things that while they aren't directly related, can still be shown to have an affect on body building.
The same idea could apply to all "subsets" of people interested in yoga. I could imagine doing the same thing with Yoga for pregnant women, the over 50 crowd, or kids.
I have always experienced my greatest successes with recurring subscription services, so those would be my main targets for making money. A paid yoga forum, or frequently updated yoga instructional group.
Yoga DVDs, PDFs, and other digital media also gives you a chance to do reviews. Buy the products, give your opinion, then recommend a Top 3.
It would be best if you actually like yoga. Posting video tutorials, high quality pictures, and other original photos will make it easy to show your visitors what you're talking about.
If you don't have the means of doing this, YouTube videos are good since you can embed anyone's video on your site. It may be difficult to find creative common photos that fit the exact pose or style of Yoga you want to demonstrate so hopefully you have an iPhone to snap a pic of yourself.
Addition: Some private yoga studios have affiliate programs like these. Locations vary widely, so if this is interesting to you, you'll have to follow up with some research on it.
Need Extra Help?
I think Yoga is a great place to start affiliate marketing. It's a growing industry, with lots of content potential, and plenty of opportunity to build your own brand in this space.
In fact, to date, this is the the most excited about a niche I've been. The other two so far were camping and tax software.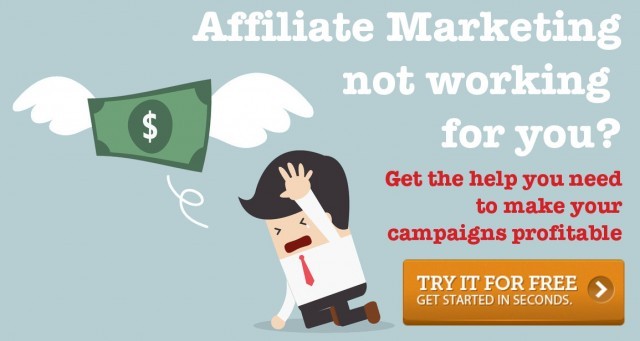 Are there any sub-niches of Yoga You can think of?
What do you think about the potential for a Yoga affiliate website?
photo credit: GoToVan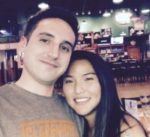 Nathaniell
What's up ladies and dudes! Great to finally meet you, and I hope you enjoyed this post. My name is Nathaniell and I'm the owner of One More Cup of Coffee. I started my first online business in 2010 promoting computer software and now I help newbies start their own businesses. Sign up for my #1 recommended training course and learn how to start your business for FREE!