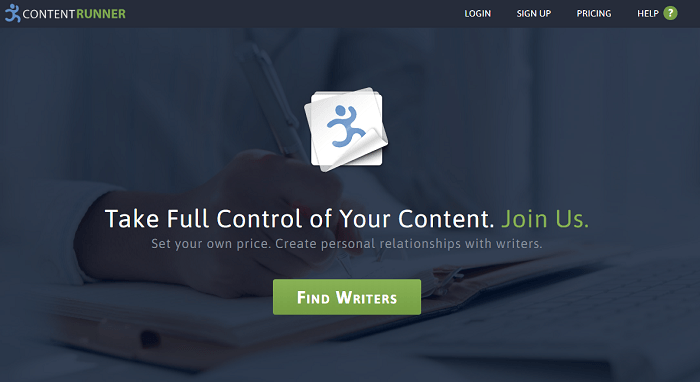 Introduction to Content Runner
Website: Contentrunner.com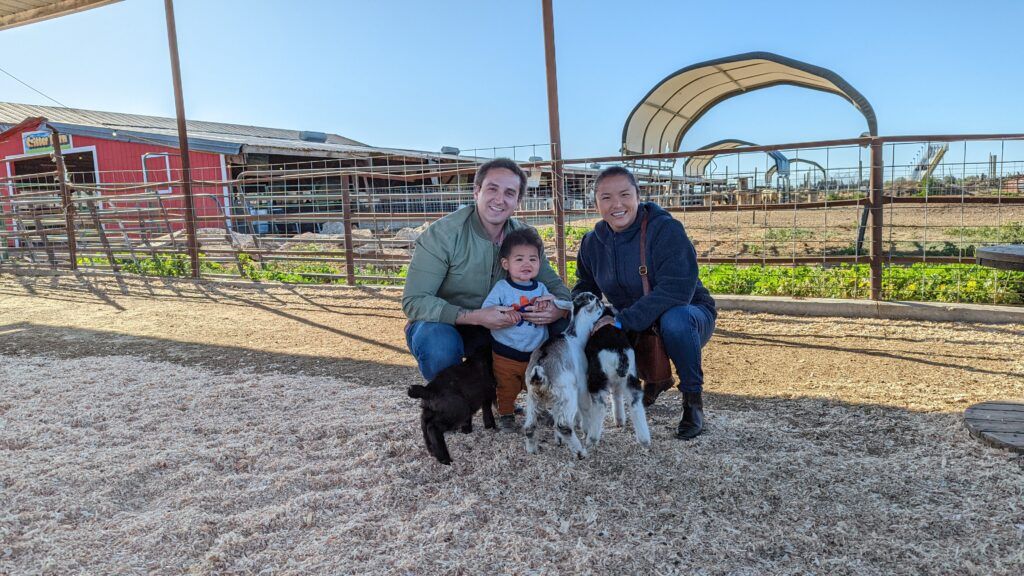 Are You Ready To Work Your Ass Off to Earn Your Lifestyle?
Are you tired of the daily grind? With a laptop and an internet connection I built a small website to generate income, and my life completely changed. Let me show you exactly how I've been doing it for more than 13 years.
The site is professional enough. Marketing content on the home page is aimed at agencies who want content but don't want to find and cultivate their own crew of freelance writers.
There is plenty of art and sophisticated site design to suggest Content Runner is above the norm. The content, although a bit dense, does say what the company offers.
Did I get paid work from Constant Runner?
Only time will tell, but I am upbeat about the professionalism on the opening page.
Above is the message freelance writers see once choosing to sign up with Content Runner. The site only accepts U.S-based writers.
Getting Started with Content Runner
There is nothing on the opening page that shouts, "Freelance writers hit this link." The assumption is that the "Sign Up" button at the top of the page is what you want.
And I was right.
Hitting this button indeed brings freelance writers looking for paying work to a place where they can register. Once there, a writer sets up some password and username information that will give them access to a dashboard.
Above is the dashboard freelance writers have access to after providing some brief biographical information. to the site Content Runner.
Before you can upload a picture and other biographical information, you must prove that you are a U.S. citizen. This involves uploading a picture of a "valid, government-issued ID." In addition, Content Runner wants to know a little bit about you like your education, specialties, and information for a short biography that's available to clients.
After doing the bio boogie it was time to wait until my citizenship could be established before getting access to projects. However, there was no test to take and, as far as I could tell, all I needed to complete was the biographical information, prove my citizenship, and I was "hired."
So much for vetting possible writers.
Working for Content Runner
After registration, an email was sent about how Constant Runner works.
It's "Chapter One of Five" and details what to expect.
It gives an introduction to choosing articles, which can be done by hitting the "Browse" button or using its tools to filter certain projects. Chapter One also talks about making sure a writer knows the assignment before taking them, that a writer can only accept one project at a time from a client in the beginning, how a writer gets paid, and the format that writers will submit work.
In terms of objective, Content Runner is as a matchmaker between writer and client. There are two ways in which this occurs:
Freelance writers can select projects from a general queue of work, or
Clients can select writers for projects based on their biographical information, or
A writer can offer content ideas for a certain rate per word.
One unique quality of the site is the time writers have to finish an article. Clients can set a deadline, but the project clock doesn't start until the writer accepts an assignment.
This is all well in good, but one of the problems I have, and that others have faced, is the lack of jobs.
During the time it took to write this review, not a single job was posted on the work queue. I'm hoping it's because my U.S. residency hasn't been verified.
Getting Paid by Constant Runner
Content Runner takes between 7 percent and 15 percent of the final cost of the content. Their cut, however, is passed onto the client and the final cost of the project is the amount the writer sees.
All writers must have a PayPal account to receive their earnings.
A writer with $30 worth or more of work completed will have that total passed on automatically on Tuesdays. Those with less than $30 in the coffers have their funds transferred via PayPal every two weeks.
Reviews of Content Runner
Reviewers say Content Runner is indeed legitimate but lacks a lot of jobs. According to one user, agency clients using the site often exploit writers by offering 'content mill" rates that are basically bottom of the barrel.
The queue is lacking in quantity as well, reviewers say.
Stil, they were happy enough to keep Content Runner among their list of "the good sites," primarily because there is potential there for client/writer relationships. Not only that, reviewers said the site is simple to navigate, easy to join, and flexible when it comes to due dates.
A lot of those reviewers said Content Runner is a fine place for new freelance writers to cut their teeth and for experienced writers to look for clients.
However, they say don't expect Content Runner to be the last site a freelance writer will ever need.
History of Content Runner
The site was developed in 2013 by Chad Fisher who at the time found organizing writers using email and spreadsheet a bit daunting. Knowing he was likely not the only business with this problem, he started Content Runner to organize the process.
The site offers to do all the things that agencies usually don't have time to complete, like collect W|-9's, status tracking, and running Copyspace checks.
The company is still in the start-up category as evidenced by a "tour" on its "About Us" page. The video is a staggering 57 seconds and takes viewers on a short walk down a hallway to see the office space. There were about five rooms, including a conference area, with office furniture that looks straight out of a yard sale.
Not exactly corporate America.
At least the online presence of the company looks nice.
Above are three statistics relating to Content Runner, including the number of writers they work with — 6083. The statistics prove the site is one of the more venerable content mills on the market.
Recommending Content Runner
Since it's so easy to join, why not give Content Runner a chance.
It really can't hurt.
The only downside is the need for a healthy dose of private information, such as a valid U.S. ID, that could contain some sensitive numbers. Others items that may put people off is a PayPal address or tax information.
However, such information is par for the course for a freelance writer.
I agree with reviewers of Content Runner. Beginners to freelance writing should give registration a try.
It's relatively painless and as long as you are a resident of the U.S., you're in.
Asa side note, Content Runner also has a robust and relevant blog presence. This to me is a good sign.
My only concern is the start-up nature of the company. The little tour of Constant Runner proves it is not flush with cash, which makes me wonder a little about their longevity in the content game.
Are they going to be a success? Will they get nicer office furniture?
I hope so. Success is a good thing and it would be nice to be a part of a winning brand.
As a writer, you have an in-demand talent that can be used to earn you TONS of money online. You can earn money freelance writing, for sure, but it's still just trading dollars for hours. Personally, I recommend starting your own website! Information is the currency of the internet, so why not leverage your talents to build yourself a serious online income! Learn how to create your own blog-style website and make money through advertising.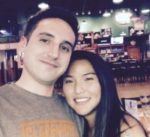 Nathaniell
What's up ladies and dudes! Great to finally meet you, and I hope you enjoyed this post. My name is Nathaniell and I'm the owner of One More Cup of Coffee. I started my first online business in 2010 promoting computer software and now I help newbies start their own businesses. Sign up for my #1 recommended training course and learn how to start your business for FREE!