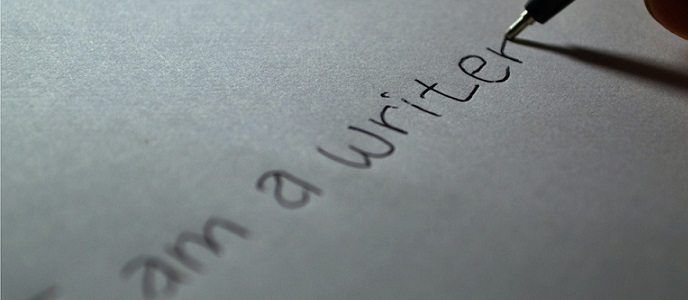 Affiliate Programs, Keyword Lists, and Niche Research for Writing
Depending on what you think of when you consider "writing", this could be a very narrow or broad niche to cover. Do you mean writing a book? Writing poetry? Writing letters? Or being a publish author? For this article I'm going to just consider the broadest possibility of interpretation, and look at "written communication", then divide it up into possible paths to take with your website.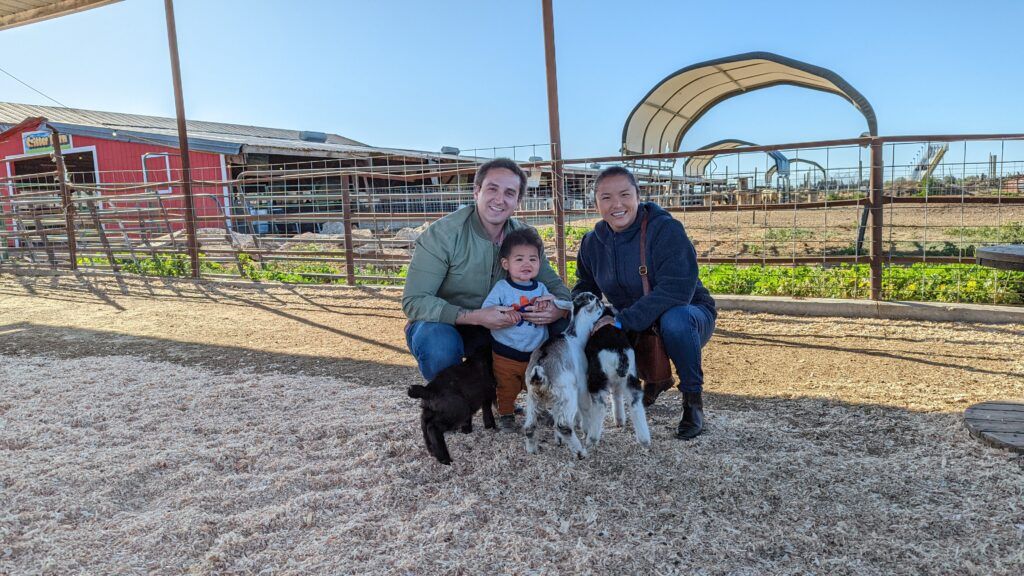 Are You Ready To Work Your Ass Off to Earn Your Lifestyle?
Are you tired of the daily grind? With a laptop and an internet connection I built a small website to generate income, and my life completely changed. Let me show you exactly how I've been doing it for more than 13 years.
Since there are a multitude of reasons one would want to communicate to the masses, the niche of writing is a very broad niche, with many sub niches, some which I will touch on shortly. Now not all forms of writing are as popular today as those from generations ago. Technology has revolutionized writing and one area where there is a great interest is in content writing.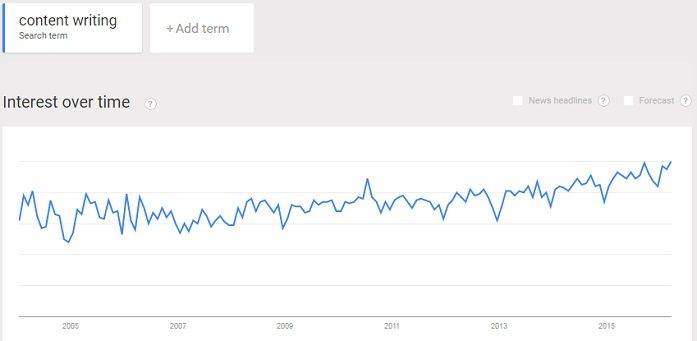 Content is huge and without it this website and every other website on the net would not be where we are. But even content writing is a broad sub niche under the writing niche umbrella, that it would be best to dig down and be more specific. This is something you will need to do regardless of the niche you choose.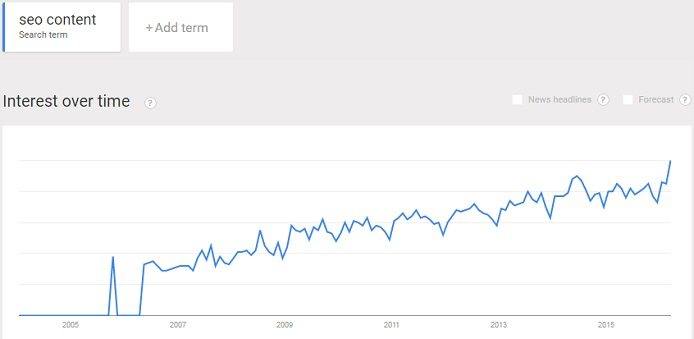 Writing about food, beer, whiskey, health & fitness, and other specific topics also have their appeal. I hire writers to write for my other websites, and definitely seek out those with expertise.
One area of content writing that has been on a steady climb in interest is that of SEO (Search Engine Optimized) content for websites and blogs. People that have knowledge in this type of writing are in big demand because every website owner wants their website content to get high search engine rankings and proper SEO content will provide that.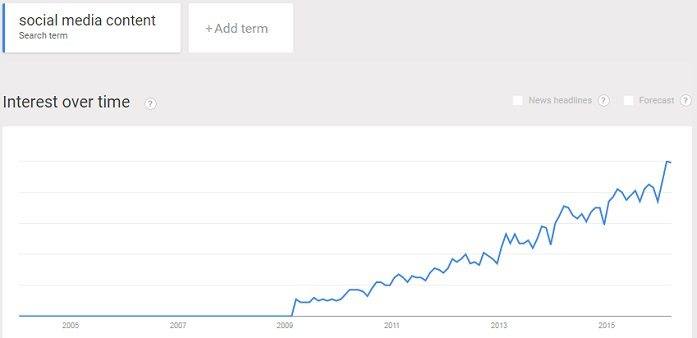 In keeping with the current and most popular form of written content, anything having to do with the internet, written content for social media is another increasingly popular form of writing. Just like with website owners needing people that know SEO, they also need people who know how to write content for social media marketing too.
Content marketing is a bit of a buzz word, but you can clearly see a steep rise in interest. Many people need content writers for their business websites, or as in my case, if their business is 100% online, it could be the core of how they make money. Many new and established brands are using written word to market their products and reach an audience online.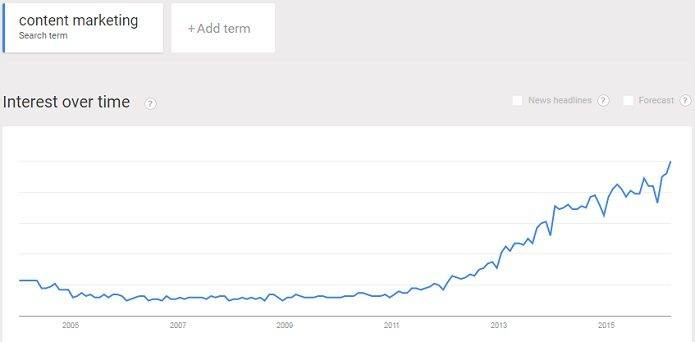 In recent years practically every company with a website presence has been engaging in content marketing as a way to attract and retain potential and repeat customers. Though content marketing is more than just writing, the written aspect of it remains at its core.
Now being that all of the above kinds of writing are quite popular in this age of internet and social media marketing, many other forms of writing are still profitable and tapping into a specific sub niche can bring about some nice cha-ching for your pocket. Let us look at other forms of writing within the writing niche.
Resume writing
Speech writing
Social Media content
Business to Business (B2B) copywriting
Grant and legal writing
Content marketing
Magazine and book publishing
Poetry (romance, abstract, lyrical,…)
Proofreading and editing
Product descriptions
Freelance & ghostwriting
Writing software
eBooks
Training in SEO website content
Scriptwriting
Screenplays
Even some of the above sub niches will need to be broken down further. Those like poetry, eBooks, content marketing and others, but you should get a good idea of what is available with the above list. And when it comes to finding high searched and low competition keywords, you should not have any problems finding some good selections.
It's definitely a cool idea to make a website about how to become a ghostwriter, or how to write resumes properly, or writing for magazines. These are all well defined audiences that you can tailor your content towards, and help make money, get a job, or have a more fulfilling writing career.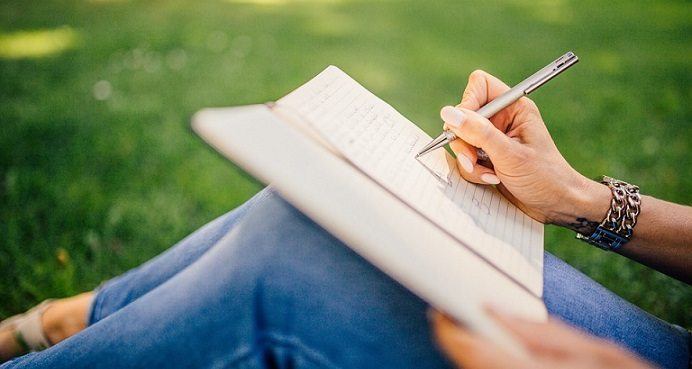 Top 3 Affiliate Programs
My Thoughts
With the writing niche being as broad as it is, I came across a ton of writing affiliate programs and what I found were many that looked kind of amateurish in their appearance and in what they were offering. That being said, I still think that some of them are worth checking out and I have included a few below in my number 4 through 10 selections.
As for my top three selections, with number one being the most familiar to me, and no, I am not an affiliate of theirs, I tried choosing a wide selection of writing services that should appeal to many kinds of writers in various sub niches. Though many affiliate programs offer a variety of services, as always I go by the ease it is to find affiliate information and navigation of website.
AWAI Affiliate Program
Signup URL: http://www.awaionline.com/affiliates
Focus: AWAI Membership, Training Tutorials in the following forms of writing: copywriting, website content, niche, resume, grant, speech, online marketing, B2B, graphic design, travel & stock photography, eBooks, publishing
Commissions: 25%
Comments: AWAI stands for the American Writers & Artists Inc. I chose them as my number one selection for two big reasons. One, I personally have used their services and was a member for a year in my early days prior to becoming a full-time internet marketer. Two, they help people develop skills to acquire financial security, independence and freedom through various forms of writing on the computer ever since they started in 1997.
AWAI is the world's leading publisher of direct-response copywriting, travel writing, photography and graphic design home-study programs, and have helped thousands of people to become successful and profitable writers in many different niches. They pride themselves on publishing programs that not only equip their members with the tools necessary to succeed, but with the critical skills and connections needed to land clients and earning money fast.
This is an affiliate program I would highly recommend to anyone looking to either start as an online copywriter or to make money getting others to follow that career path. With AWAI's 25% commission on all products and courses, their 45 day cookie, user friendly informative website, and brand recognition, you cannot go wrong becoming an affiliate of this program, in my personal opinion.
About Jobs
Comments: My number two selection is the already narrowed down writing sub niche of resume writing and job assistance services. This is a sub niche that is in high demand right now as many people are constantly looking for that bit of an advantage in finding and landing a job. But isn't it great that through affiliate marketing programs like this, you can make money on people looking for employment themselves?
This program is created by Don Goodman, a Certified Career Management Coach and Expert Resume Writer, who has been a Featured Keynote Speaker at dozens of job fairs, executive conferences, and state agency events and has worked with the Career Placement Services of Johns Hopkins University, Clark University, and Fairleigh Dickinson University.
With credentials like that, the multiple resume writing and job placement service packages (and demand for such services), ease of navigation on the website, the 20% commission and 365 day cookie, this is a really great affiliate program to promote in a needed writing niche.
Movie in a Month
Signup URL: http://www.movieinamonth.com/affiliate
Focus: Training course by James Lamberg, a well-known screenwriter, which teaches anyone how to write a screenplay in 28 days
Commissions: 50%
Comments: This affiliate program, though only offering one product, is another focused and narrowed down sub niche of the broad niche of writing. As my number three selection I chose a training course that with a 50% commission and 35 day cookie will pay you $48.50 per order.
This training program called "Write your Screenplay in 28 Days or Less" is created by James Lamberg who over the past ten years, has written and ghost-written thirty commercial screenplays for both the USA and UK markets. He says that he knows the industry and how tough many people SAY it can be but….he also knows how EASY it can be, when you get things right.
So he has teamed up with two of his good friends – Mark Lewin and Steven Wanamaker – to produce something that will astound you. It's a training kit that enables you to write a "WINNING SCREENPLAY – in just 28 DAYS. Or less!" I found the information on the affiliate program easy to find and understand on this simple user friendly website.
Other Affiliate Programs
firstwriter.com
15% for competition entries & 50% monthly referrals
Services for literary agents, book publishers, magazine publishers, writing competitions, writing websites, music writing
Writer's Digest Shop
12%
Books and video training on novel writing, freelance, magazine, eBooks, poetry, song writing, script writing, screenplays, plot & structure, character development, editing
Screenwriters University
10%
Training courses in script writing, screenplay development, screenwriting coaching, Pitch Clinic, advanced film rewriting, sitcom rewriting, feature film & television writing, playwriting, fiction, drama, comedy
Wealthy Web Writer
30%
Training, templates and tools for website writing
Freelance Writers Den
50% for 1st month and 25% every month afterwards that referral remains a member
eBooks and training courses for freelance writers
Cheriton House Publishing
50%
Romance & Horror novels, self-help books, how to make money books, eBooks
Essay Shark
20%
Academic assistance service for essay writers
Writing Keywords Breakdown
10 Low Competition Keywords (Searches/QSR)
what is a b2b copywriter – 160/4
how to resume write – 9828/9
what is a travel writer – 407/14
what does a grant writer do – 144/23
writing contests 2016 – 336/26
what is a screenwriter – 3852/45
poets writers magazine – 560/48
free book writing software – 615/61
resume writing samples – 1042/66
free copywriting course – 104/67
What's QSR
10 High Traffic Keywords (Searches/QSR)
what is writing – 269814/265
quotes about writing – 49500/240
writing an essay – 9242/188
creative writing prompts – 7433/200
what is a freelance writer – 7126/160
essay writing help – 6449/144
creative writing ideas – 4185/154
novel writing software – 3397/187
movie magic screenwriter – 3243/210
how to improve writing skills – 3074/173
Why Is This Different From Google's Number?
Though Google's Keyword Tool has improved in recent years, it still gives inflated (inaccurate) traffic numbers. The keyword tool I use takes data from a variety of search engines, not just Google. Remember that Bing + Yahoo own 30% of the search market.
Other Great Keywords (high traffic, low competition)
grant writer job description
freelance b2b copywriter
free resume writing
creative writing exercises
famous poetry writers
purdue online writing lab
what is seo copywriting
creative writing jobs
what is direct mail copywriting
help with writing a resume
screenwriting jobs
website copywriting services
how to become a travel writer
freelance copywriting jobs
content writing software
high school writing contests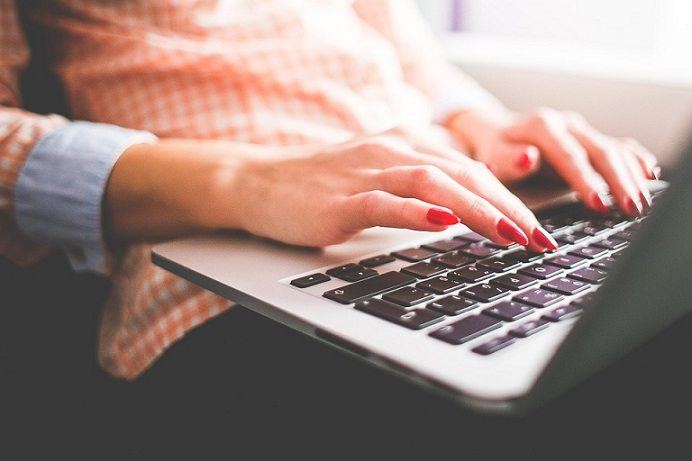 Affiliate Marketing Action Plan For Writing
There are so many sub niches of writing to choose from and you really should choose the one you are comfortable with the most. Though SEO content writing is one that is in huge demand, I would possibly look at another form of writing that has less competition, and is more targeted. Plus, SEO is pretty saturated and easy to get jaded on when you are constantly dealing with other content marketers pushing their own stuff.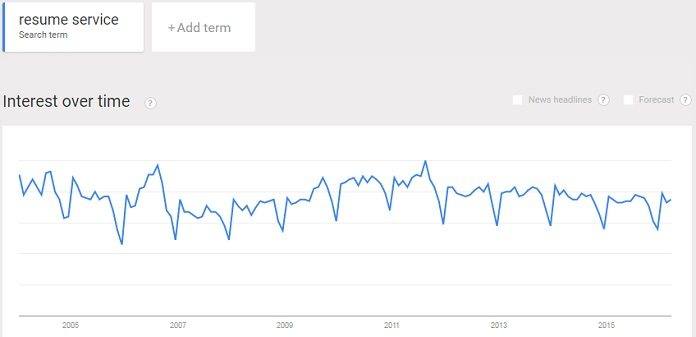 Personally, I think helping people write awesome resumes is a great idea. There's a lot in the news about lack of jobs, lack of high paying jobs, and people being out of work. Being that it is hard to secure a job without a well written resume, offering that service can be a big consistent money maker for your website.
My number 2 and number 1 selected affiliate programs offer resume services, training and templates. As is seen in these graphs, there is a big steady demand for this kind a writing.
Think this sounds boring and you won't be able to come up with ideas? I disagree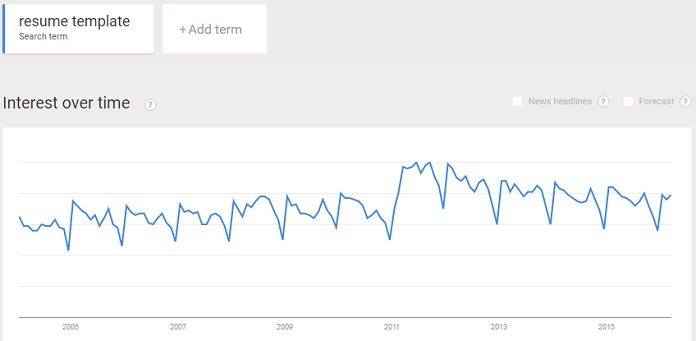 You can also cover topics like how two write a resume for different types of people. For example
stay at home mom that wants to go back to work
someone that was fired for misconduct
student fresh out of college
someone that traveled for a many years before starting a career
someone that wants to apply to a higher paying (and more demanding job)
person with only a high school education
Resume templates and resume writing classes are obvious ways to monetize the site. But you can think outside the box as well. How about Lynda or Udemy courses? They have affiliate programs too! Someone looking to beef up their resume could benefit from self-teaching skills online!
Need Extra Help?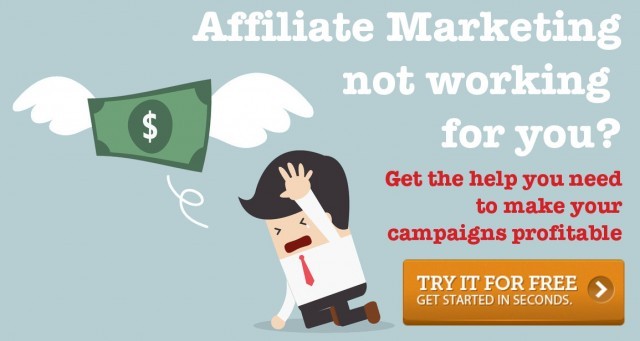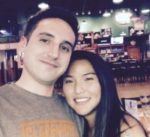 Nathaniell
What's up ladies and dudes! Great to finally meet you, and I hope you enjoyed this post. My name is Nathaniell and I'm the owner of One More Cup of Coffee. I started my first online business in 2010 promoting computer software and now I help newbies start their own businesses. Sign up for my #1 recommended training course and learn how to start your business for FREE!