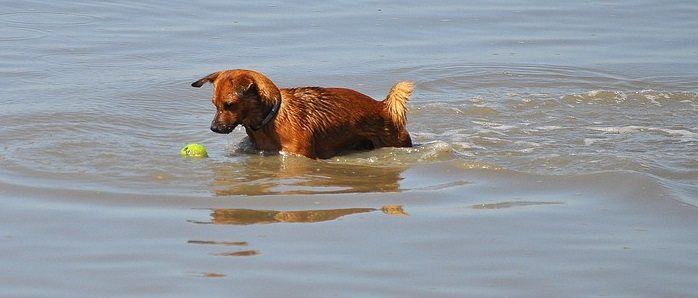 Affiliate Programs, Keyword Lists, and Niche Research for Dog Training
There is no denying that dogs are a very popular pet that many households the world-over have, and just like children, people will spend thousands of dollars on them every year. Many can agree that dogs can be almost as expensive to have as children, and when it comes to spending money your dog, training is almost a requirement. Especially if you live in the city, or take your pet around people a lot, a bit of training can go a long way to having a better relationship with your dog.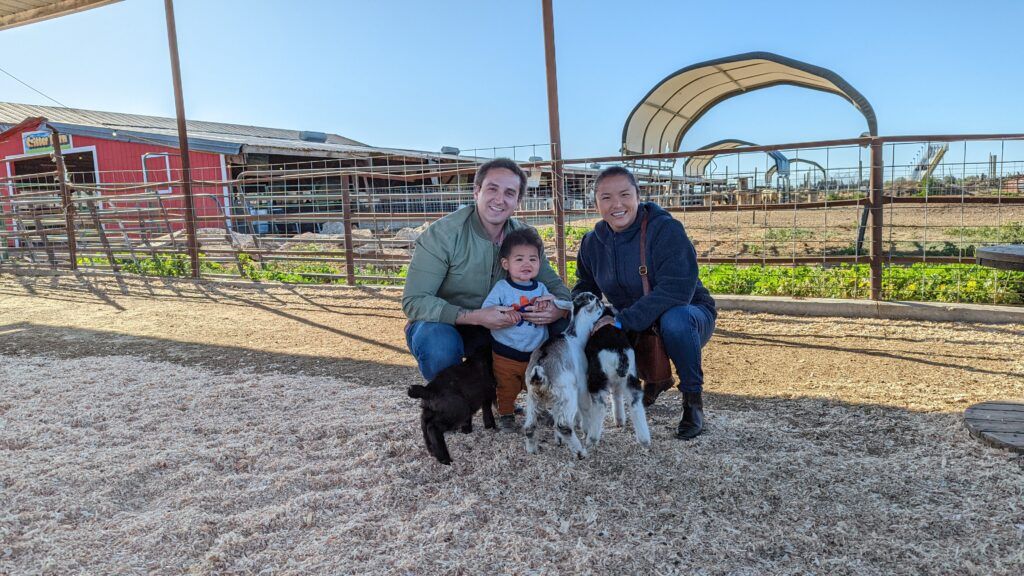 Are You Ready To Work Your Ass Off to Earn Your Lifestyle?
Are you tired of the daily grind? With a laptop and an internet connection I built a small website to generate income, and my life completely changed. Let me show you exactly how I've been doing it for more than 13 years.
The niche of dog training is popular for practically every person who owns a dog, whether they got it as a puppy or full grown. Dogs at every age level requires some form of obedience training. It could be to stop constantly barking, digging up the yard, peeing and pooping everywhere, chewing up furniture, jumping on people, or even attacking others.
Especially if you bought a rescue animal, training can be very helpful! If you've got a dog blog, or want to start one, this post can help get you some ideas to get started and/or grow.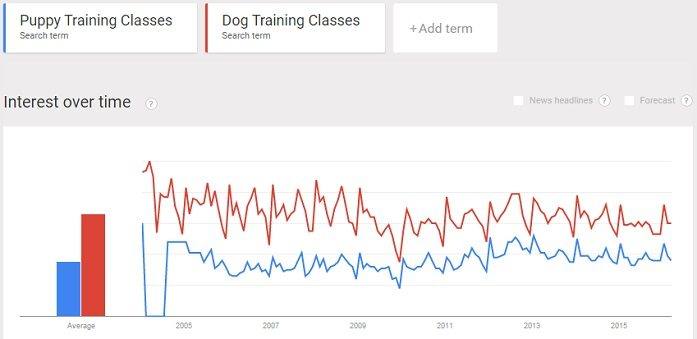 Whether it is puppy training or training for more mature dogs, behavior training classes for both are quite popular as seen in the above graph. This is a niche you can earn quite a bit of money in because every dog owner will be able to benefit from what you have to offer.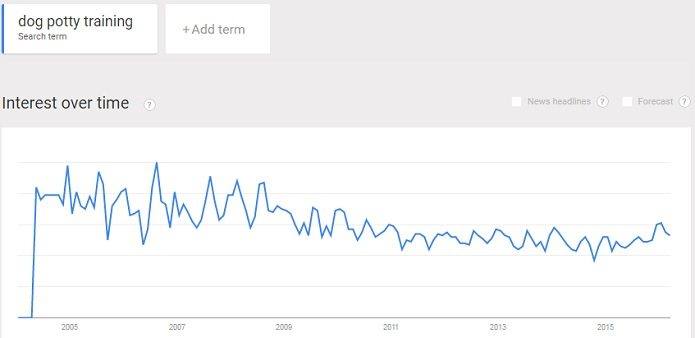 Potty training to be a popular topic to start with. There are quite a few puppy training websites out there already, so I would probably go for something a bit more "unique" when starting out. Still, if you can commit to the long term, there's nothing wrong with going for a more challenging (and more profitable) topic.
When it comes to teaching man's best friend, nothing is more common as having your dog walk by your side without pulling you in every direction.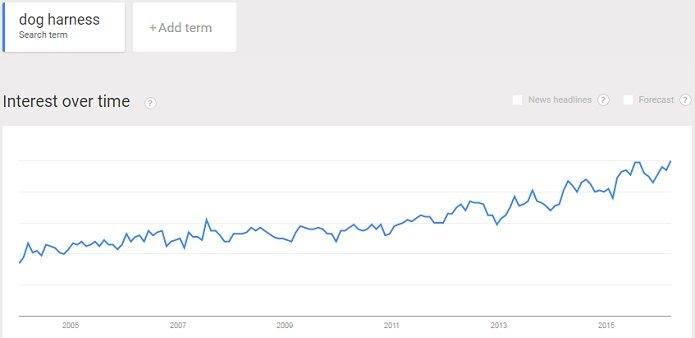 The one item that every dog owner must have is a collar and leash for walking their dog. There are many different kinds as far as styles go, but there are also kinds that are made specifically for dog training purposes. One of the most popular is a dog harness that makes controlling a dog a lot easier when walking. Another popular item is a shock collar which is used when a dog is not on a leash.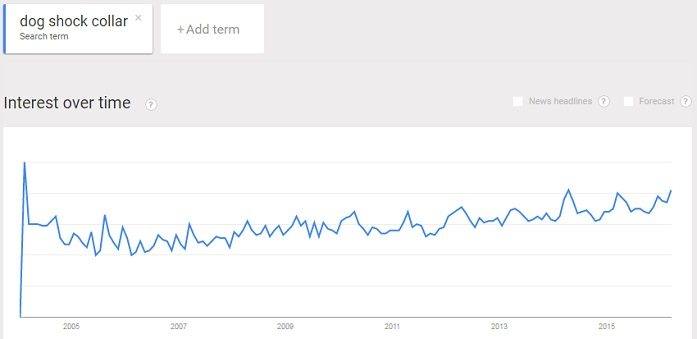 Coming up with a sub niche should not be a problem because there really are not many to choose from. Though I have given you a couple above I will list a few more down below. As for finding keywords, there will not be a problem for the high traffic variety, but I did struggle to find a lot of the low competition kind. Though this is a popular niche and fairly focused, here are a few more sub niches.
Breed-specific training
Training harnesses and leashes
Dog & Puppy training treats
Online behavior and training courses
Electric shock collars
Book and DVD training programs
Potty training for puppies and dogs
Referrals for local training programs
Top 3 Affiliate Programs
My Thoughts
With the research I did into this dog training niche I found that there are many different kinds of dog and puppy training programs available but most offer their own spin on the basic principles. There really isn't a big difference in how one would ultimately train a dog but the approach to getting there is where many of these programs differ.
Though a majority of the programs listed below focus solely on dog training I have also included a couple of programs where teaching the dog is their secondary product. This gives a little broader appeal to some because in addition to your website readers purchasing training products they will also purchase other dog related items.
My decision making process, as usual, focused on a combination of two or more of the following elements about each website. How their website presented the information, ease of navigation, commission amount and structure of the program, cookie duration, and how easy was it to find the affiliate link. So let us take a look at my ten selections.
TrainPetDog.com
Comments: TrainPetDog.com is a leading website dedicated to the welfare of dogs and aims to promote public interest in dogs with an unbiased presentation. Their website was created out of a need to educate dog lovers across the globe on how to train and take care of their pets easily at home, without breaking the bank. Nancy Richards, a devoted dog lover, is its creator.
One of the main reasons I have chosen this program as my number one choice is because of their very high commission structure of 80% on all products and the 25% recurring monthly commissions on all membership signups. Plus they have a 10 year-long cookie, so if someone clicks on your affiliate link, procrastinates and then decides to join a year or two later, you still will get credit and get paid.
Cesar's Way
Signup URL: cesarsway.com
Focus: Dog behavior & training DVDs, Books, Dog Supplies, Counseling
Commissions: 5% to 8%
Comments: Cesar's Way is the name of the dog training program of world-renowned dog behavior expert, Cesar Millan. Cesar is the star of the hit TV series "Cesar 911," a New York Times bestselling author, and the definitive authority in offering dog behavior advice to dog owners worldwide.
Cesar has used his natural gifts to develop revolutionary dog training products that help dog owners to correct unwanted behaviors and enjoy a more fulfilling life with their dogs. There are approximately 77.5 million owned dogs in the U.S. and 39% of households own at least one. With these large numbers and many new owners looking for ways to train their dogs, an affiliate can make a nice chunk of change.
Though it was close to impossible to find the affiliate link, I still found this website quite pleasing to browse and informative. I even learned something new about dogs while scanning through the website. With the 35 day cookie and Cesar's worldwide reputation, this would be a good program to consider and why I have chosen it as my number two selection.
Pet Smart
Focus: Every kind of supply for dogs from training & behavior items to grooming & health products to food & treats
Commissions: 5% & 6% depending on products
Comments: Coming in at number three is Pet Smart, a large retail chain catering to all pet lovers. With approximately 53,000 employees, 1,434 pet stores in the United States, Canada and Puerto Rico, Pet Smart provides many products for not just dog training but other supplies and necessities as well.
They have a fantastic reputation for serving their pet-loving customers with a wide variety of useful products and services that many other well-known pet stores do not provide. Though Pet Smart has the lowest commissions of any other affiliate program listed here, I have chosen them to be in the top 3 because of many reasons.
They have a massive catalog of products that cater to more than just dog training, their country-wide reputation is well-known, they have a 35 day cookie, and an easy to navigate website. When you consider that many dog owners will need to buy other products for their pets, Pet Smart will provide these which can generate higher commission payments.
Other Affiliate Programs
The Dog Training System
75% and Bonuses of an additional $100.00 for 25 sales + $1000.00 for 1000 sales within a calendar month
An online membership training course
Ruffwear
8% to 10%
Dog attire of all kinds, training & behavior harnesses, and accessories
Dog.com
9% to 13%
Dog equipment, beds, crates, collars, toys, dog supplies, such as dog food, treats, Greenies, first aid, and supplements, to instruction in training and behavior techniques
How To Train My Puppy
50%
How To Train My Puppy Fast Track System eBook
Modern Dog Magazine
50%
Membership service for information on training to care and health of your dog plus other items
Dog Training Depot
50% on initial referral & 10% on any sales from your referrals
Dog training course called The Canine Coach, plus 3 separate training videos and webinars
Dog Sense Online
25%
Online videos, personal counseling, webinars, personal trainers, behavior & training consultations
Dog Training Keywords Breakdown
10 Low Competition Keywords (Searches/QSR)
best harness for dog training – 64/5
dog training harness to stop pulling – 120/9
best small dog training collar – 160/16
how to stop a dog from chewing furniture – 245/24
cesar way dog training – 228/28
aggressive behavior dog training – 352/32
free dog training basics – 196/34
puppy training for dummies – 501/46
don sullivan dog training – 311/63
hand signals for dog training – 210/64
What's QSR
10 High Traffic Keywords (Searches/QSR)
dog trainers training – 201000/178
old dog training – 9900/193
how to train a dog 9089/225
city dog training – 8100/157
dog training collar – 7724/192
how to train your dog – 6645/271
remote collar dog training – 5400/131
german shepherd training – 5031/194
dog training schools – 5026/240
how to potty train a dog – 4058/165
Why Is This Different From Google's Number?
Though Google's Keyword Tool has improved in recent years, it still gives inflated (inaccurate) traffic numbers. The keyword tool I use takes data from a variety of search engines, not just Google. Remember that Bing + Yahoo own 30% of the search market.
Other Great Keywords (high traffic, low competition)
dog training obedience schools
train a dog
potty training a puppy
dog training how to
how to stop a dog from digging
dog training pads
obedience training for dogs
puppy training games
tri tronics dog training collars
dog behavior problems
how to stop your dog from barking
free puppy training classes
dog agility training equipment
house training a puppy
service dog training programs
new puppy training tips
how to stop a dog from being aggressive
dog training treat pouch
Affiliate Marketing Action Plan For Dog Training
Deciding to get into the niche of dog training does not have to be only for people who have or love dogs. If you want to make money in a profitable niche, this is one that can absolutely deliver. You just need a love for the animal, and you'll do fine.
As I said earlier, dog owners on average spend thousands of dollars every year on their pets. Unless a person is lucky enough to get a dog that is already trained and housebroken, many will be looking for the products you offer.
If I were to take on this niche I would choose either one or two affiliate programs. One would be promoting a reputable training program like Cesar's Way above and also Pet Smart for their huge catalog of dog related products. Just because this niche is about dog training there is no reason to think that you cannot make money from non-training related dog products like food.
I have seen some "pampered pet" style websites that I think have a lot of potential as well. What better way to make money online than to target an audience that clearly has money to spend and does not mind spending extra for brand name, quality, products. How about doggie fashion? I have the same advice for people starting any kind of kids related website.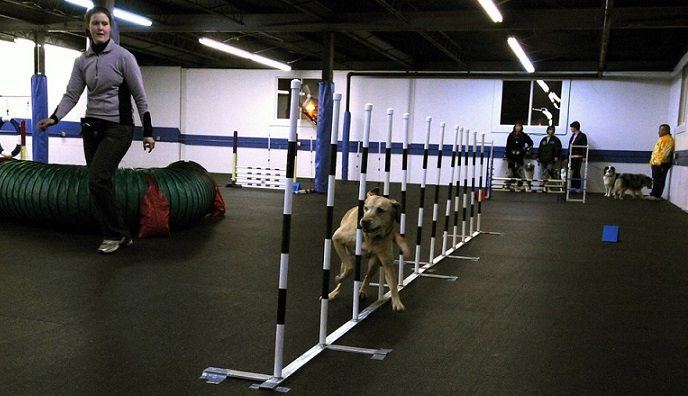 Another thing to consider is that dog training isn't solely for behavior modification for home use. It is also needed by people looking to enter their pets into dog shows like the Westminster and American Kennel Club. These people invest lots of money into not just training classes but also grooming and dog fashion products.
Some other cool things I would consider would be specialty dog foods like gluten free or grain free products, or fun dog treats.
Need Extra Help?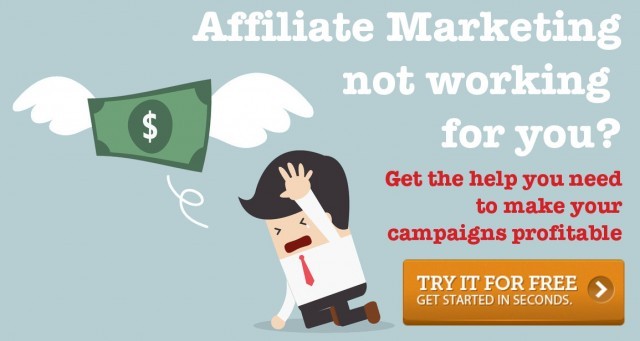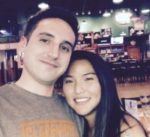 Nathaniell
What's up ladies and dudes! Great to finally meet you, and I hope you enjoyed this post. My name is Nathaniell and I'm the owner of One More Cup of Coffee. I started my first online business in 2010 promoting computer software and now I help newbies start their own businesses. Sign up for my #1 recommended training course and learn how to start your business for FREE!