When you think of WordPress, many different companies come to mind of the best WordPress hosting sites to put your website or blog on. While I see many people promoting different companies, we often forget that WordPress has it's own service which has a great affiliate program associated to it as well.
I've already reviewed some of the other companies, so this time i'm going to give you an overview of the actual WordPress.com affiliate program and how it relates to the competition.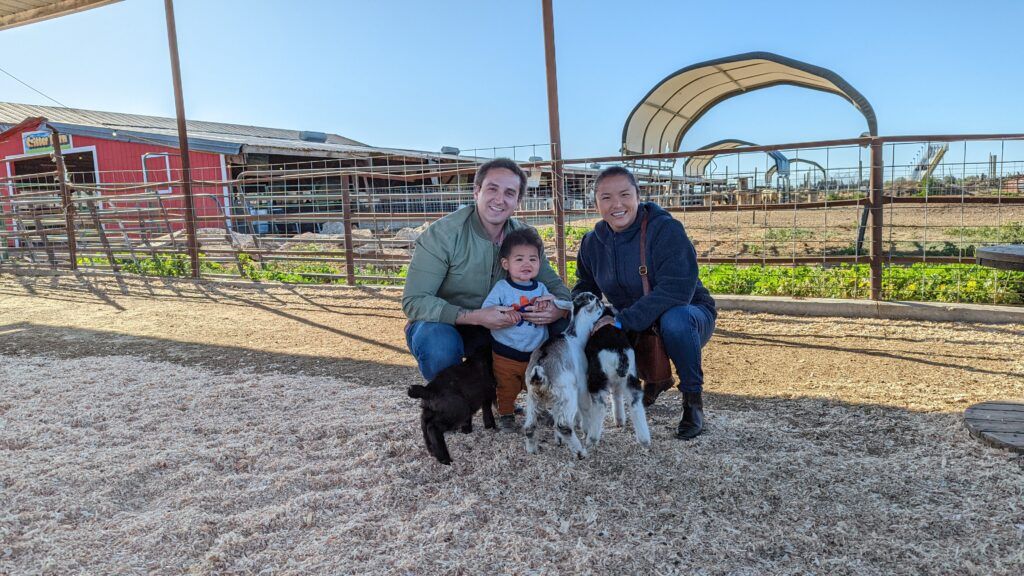 Are You Ready To Work Your Ass Off to Earn Your Lifestyle?
Are you tired of the daily grind? With a laptop and an internet connection I built a small website to generate income, and my life completely changed. Let me show you exactly how I've been doing it for more than 13 years.
If this is your first time to get involved with Affiliate programs/marketing then WordPress.com is a great one to start with. Affiliate programs allow for you to advertise a companies services on your website or social media page and if customers who click the links or banners on your site end up purchasing something, you receive a commission.
Each company is different in the commission and setup so today i'll take you through the WordPress.com setup.
It's easy to get signed up, just go to refer.wordpress.com.
What Type Of Products Are Featured?
When you sign up to be an affiliate on the WordPress.com Affiliate program, you get access to 3 different products that you can refer: WordPress.com, WooCommerce, and Jetpack. I'll go through each of these below.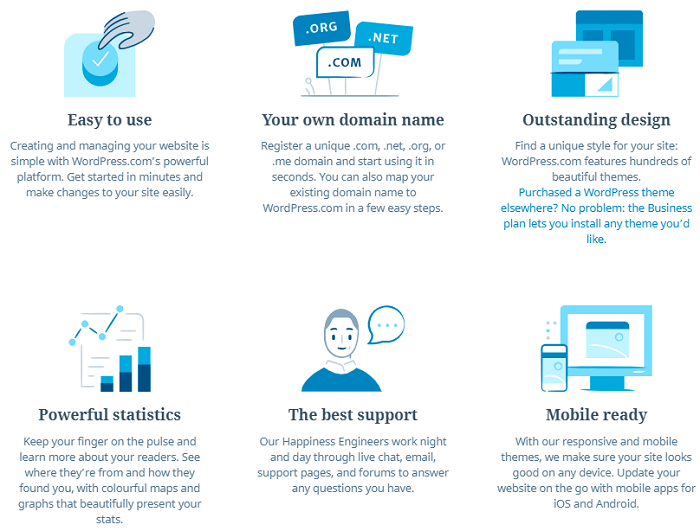 WordPress.com: This is the main blogging and website platform that is offered. It is a very easy and simple to use platform which you can learn quickly. Depending on what you need or what your budget is they have very affordable plans. Their highest plan being the business plan gives you full access to the site to make any modifications you want. I have used the WordPress platform for many years now and have to say it is the best on the market currently.
WooCommerce: If you are looking to get into eCommerce and selling your products or servcies, then WooCommerce is a perfect product for you to sell or refer to others. It's an add-on service (or Plugin) which is available on WordPress sites. This gives you the ability to easily add your products and services to your WordPress site and sell/ship the products out to your customers. It saves you having to create multiple sites for your blog and sales.
Jetpack: Best product to keep your WordPress site safe and secure by ensuring it is spam-free and backed up in case of any emergency. You'll be kept alerted about any unexpected issues and downtimes, keep it safe against any login attacks or harmful malware, and be able to restore your site as it is kept backed up in real time with no storage limits. They also have the best world-class support of "happiness engineers" as they call them who are there to help you with any issues and advice you may need for free.

What Is The Commission Rate?
Through WordPress.com affiliate program you get a 20% commission on all sales completed by clients that you refer for the first year of that client. Whether they purchase a WordPress.com plan or Jetpack subscription you'll receive 20% of the total sale. After the first year of that client being active, you no longer will receive any commission from products that they purchase.
If our client purchases a basic plan and then upgrades to premium plans you will then receive 20% of that upgrade as long as they purchased the upgrade within the first year. Any client who cancels their plan within the first 30 days of purchase you will not be eligible to receive the commission.
No Fees. Easy Signup.
Through WordPress.com there are no fees to sign up or during the program. Those who want to sign up can do so, however, WordPress only accepts those who have a focus on WordPress in their personal or professional lives. It is not difficult to get into the program, but you must at least use WordPress to be able to get in.
In comparison to other programs, WordPress.com does have a similar commission program. Many of the other companies offer a commission of the first 2 months if a client signs up for a year of service, or they offer a flat rate which is comparable to approximately 20-30% of the yearly sale. It is also typical that you only get commission on WordPress hosting sites for the first year which is unfortunate, but they do not have recurring commission unlike other affiliate programs.
Alternative Affiliate Programs
While there are many other WordPress affiliate programs, they all utilize the base application of WordPress.com. I have personally used WordPress.com to host my WordPress blog, although I have had quite a bit of experience with other companies hosting blogs as well including those like Blue Host and Flywheel. These are two alternatives which I'll highlight below some of the high level affiliate offerings.
Blue Host is another great company that you can host your WordPress blog on and they offer some great starting packages as low as $.95 a month. Their affiliate program is nice as they offer a flat rate of $65 for every referral who signs up for a 1-year package. Their support team is also available 24/7 and can help with simple setup requests or advanced HTML code issues you may encounter.
Flywheel has a very unique setup as they have programs in place specifically for affiliates which allow you to build websites for customers however they want it and then transfer it to them. You still always get commission from it even if you build it and transfer it to a customer. The other great part about Flywheel is the commission is quite higher than most. You receive 3x the monthly payment of the plan they select.
If you're looking for an alternative product that you can try to also sell to customers interested in putting up their blog on WordPress (no matter which site), you may be interested in Elegant Themes. This is a site that specifically designs themes for WordPress sites which look beautiful and are easy to customize. They also have some really great plugins which help to make your site easy to maintain with a "drag and drop" type plugin and many more.
Website Ideas
While typically affiliate programs have a specific theme or niche, with WordPress.com you're working with the actual platform itself so the themes could be anything. That is why literally ANYBODY can utilize the WordPress.com affiliate program no matter what your sites theme is.
Lets say you're a travel blogger and you've been blogging for a while now. You probably already utilize affiliate programs for hotels and travel options, however, many of your readers get inspired by your travel blogs. You should always add a small section in your travel blog which explains your story on how you started your travel blog, how did you make it, the struggles and learning opportunities, etc. Included in there can be a section on WordPress.com and how you utilize it. You can see an example of this on a travel blog here.
This same practice can be applied if you have a blog on hunting and fishing, cooking, arts and crafts, and really anything at all. Share your story to inspire others

Can You Make Money With The WordPress Affiliate Program?
With WordPress.com being the #1 most used platform in the world, there is no doubt that you can make money with their program. They have a great commission package and awesome products which are easy to sell to anyone.
The question is, how do you advertise with WordPress.com?
When I started using their referral affiliate program I was really happy with how simple it was setup. They have a dashboard that show you how many visitors have clicked your links, how many of them turned into a conversion, how much money you have earned so far. You can look at these on a daily, weekly, monthly, or yearly range as well if you want to see the differences.
Also within the dashboard there are different Campaigns, Links, and Banners. These are the tools that allow you to create advertisements with WordPress.com. I'll review each of these below:
Campaigns: These are a way for you to separate your banners and links so that if you have multiple websites you can create different groupings for them. That allows you to see the performance and earnings of each separately. This is a rare tool to find in most affiliate programs but is extremely useful.
Links: Each affiliate will be given an affiliate ID which is what gives you credit for your sales. Under the links, you will find the 3 different offerings for WordPress, Jetpack, and WooCommerce which clicking each will give you a separate affiliate link. Those links can then be used as hyperlinks within your site anywhere you see fit.
Banners: There are plenty of banners available whether you want to advertise with any of the 3 offerings they have. These come in different vertical, horizontal, and square versions. There are hundreds of banners to choose from depending on the phrases and colors you prefer. These are great to add to your sidebar and footer to have active advertisements going on your site. You can see a sample of the banners on this site here.
Pros/Cons of Working With WordPress Affiliate Program
Pros:
Great commission % and you can advertise for all 3 of their offerings including WordPress, Jetpack, and WooCommerce all in one affiliate tool.
The Affiliate tool is simple to understand and use for all knowledge levels.
Easy to understand tracking tool on visits and money earned.
Payments made directly to you via Paypal.
Cons:
Commission is not recurring so after the first year you will no longer receive any commission from customers you recruited.
The Internet's #1 Affiliate Training
It sounds like you're pretty familiar with the basics of how affiliate marketing works. Awesome! But is your website profitable yet? Are you stuck spending hours wondering why you aren't seeing results yet?
You aren't alone. Most newbie affiliate marketers are a little lost, jumping from one "how to" guide to the next, hoping to learn the secret sauce of how to make money with affiliate marketing
I was able to turn my basic niche blog into a six-figure earner in 18 months following the training from this company. They focus on building a sustainable business that will earn for years, not just a website that will "game" search engines for temporary rankings. That's why 8 years later my websites are still earning and still growing.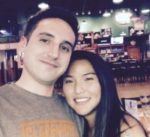 Nathaniell
What's up ladies and dudes! Great to finally meet you, and I hope you enjoyed this post. My name is Nathaniell and I'm the owner of One More Cup of Coffee. I started my first online business in 2010 promoting computer software and now I help newbies start their own businesses. Sign up for my #1 recommended training course and learn how to start your business for FREE!