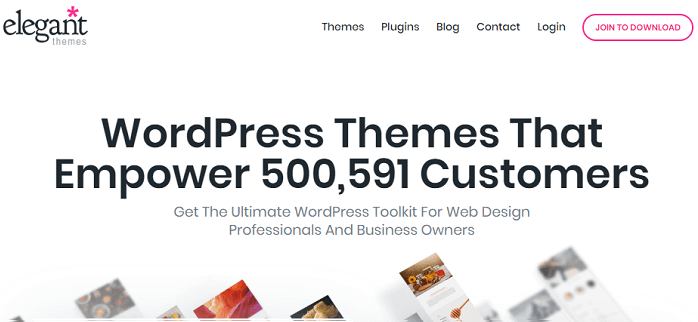 With so many different website designs and themes out there, it's often hard to find the best one to match what you are looking for. Whether you're just starting up your website on WordPress or you've been at it for a while and think it's time for a face-lift then i'm sure you've started searching around for the site with the best templates and themes.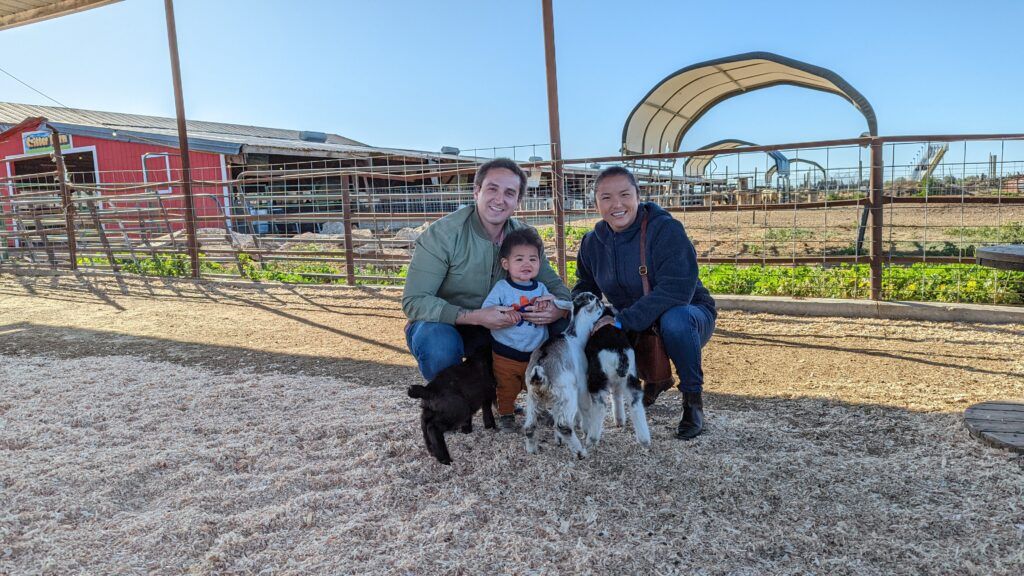 Are You Ready To Work Your Ass Off to Earn Your Lifestyle?
Are you tired of the daily grind? With a laptop and an internet connection I built a small website to generate income, and my life completely changed. Let me show you exactly how I've been doing it for more than 13 years.
Based on my own personal research and using many of the different WordPress theme stores, I can confidently say that Elegant Themes is one of the very best. They have themes created for you with an easy to use interface, detailed guides, drag and drop functionality, and some pretty killer plugins to go with it!
So if you're like me and you've already fell in love with Elegant Theme's designs then it'll be no doubt you're wondering how can you get even more involved with Elegant Themes to start making money! Thats what affiliate programs are for!
Affiliate programs are systems setup that allow you to advertise a companies products and in return they give you a cut of the profits. With Elegant Themes it's no different, but the great news is that you get 50% of the sale that comes from advertising.
Lets talk about Elegant Themes more, learn about their products, and find out how you can start earning!
What Type Of Products Are Featured?
Elegant Themes is not a web hosting service, so I want to make sure to clarify right away that you cannot host your website on Elegant Themes. They offer complimentary services to your existing WordPress website whether it's hosted directly with WordPress or a 3rd party hosting company.
What they do offer is amazing Themes and Plugins after purchasing their service. Over 500,000 member use Elegant Themes services today to ensure their website is looking great!

Here is an overview of each of those services:
Themes: Elegant Themes has 87 unique and beautiful themes available to customers to choose from. Each is designed by expert programmers looking to give you not only an engaging and dynamic website but also an easy to use interface from the back end with different drag and drop page builder options.
Plugins: Although Elegant Themes specialty is in creating beautiful themes, the great thing is that they offer users with incredible plugins to compliment those themes and make them even greater! Some of their best plugins include the Divi Builder which allows you the ability to drag and drop pieces on your website to make building your page so much easier. There are email opt in plugins, and amazing social media sharing plugins to help users find you and share your posts even easier
Their product is one of the best on the market if you're not a programmer but you're looking for an incredibly well designed site. You can see all of their plugins here and their themes here.
What Is The Commission Rate?
Now for the best part of Elegant Themes is their commission rate! When I first got involved with Elegant Themes I was shocked with their commission rate. They offer you a 50% commission on any sale that happens when using your affiliate links. This isn't a one-time 50% commission but rather 50% commission for the lifetime of that user.
To clarify as well, this is 50% of the entire sale, unlike other affiliates who offer you a % of the profits they make.
In terms of cookies and how long your affiliate links are valid for a customer, if a user clicks your affiliate link, if they make any purchase within a 6 month time frame you will still earn the commission from that sale. If it is past the 6-month mark then you will no longer receive commission from that customer.
This runs very similar to other other WordPress theme/plugin affiliates who offer a 30-50% commission as well, although many of the other affiliate programs dont offer a lifetime 50% commission but rather as a one-time.
Alternative Affiliate Programs
There are many different WordPress theme sites out there but my favorite two is StudioPress and Thrive Themes. I'll review both of these below to give you an idea of their offerings and commission rates.
Thrive Themes: Offering the same services as Elegant Themes but all different themes and plugins. They build their themes with the best back end setup for speed and reliability in mind. Their commission for affiliates is a 50% commission on sales and a 25% commission on any reoccurring sales after the first for the lifetime of the customer.
StudioPress: With StudioPress they offer web hosting but they also specialize in Themes and tools which you can use with your WordPress site. Commission on StuidoPress is similar but different. You get 35% of every theme or plugin sold. You also get a flat $75 USD on any website sale that is made via your affiliate links.
When you're looking at great Theme websites, make sure to keep in mind great web-hosting services as well that you can partner with it like Bluehost and Flywheel. They have great WordPress specific services to keep your site safe and running smoothly.
Website Ideas
There are many different ways in which you can utilize Elegant Themes on your different blogs and websites, but most importantly you should have an existing WordPress blog of your own in order to properly promote this type of product.
If you have an existing WordPress site then you can promote Elegant Themes whether you're using their themes or not (Of course it's best if you are using their services but it's not required). Browse through their Themes and Plugins to get an idea for what they provide prior to promoting it on your website.
For any blog owner you can simply write posts about the importance of great themes and plugins. Explain in that blog that the first thing a customer will see is the design and the content comes second. Having that great design attracts your viewer immediately. Include examples of the great themes, information about the plugins, and attach all images and some hyperlinks to the Elegant Themes site (using your affiliate links which we will talk about below).
If you want to take this a step further, partner with a company like Flywheel which we discussed above. Flywheel has the option for you to be able to create websites for customers. This way you can create a website in which you create, design, and sell a complete package website to a customer.
Having these two partner websites gives you all the best tools on the market and they each have perfect affiliate programs behind them to allow you to make plenty of income.
Here's an example of a website that advertises Elegant Themes: https://thesheapproach.com/how-i-made-my-first-100-blogging/

Can You Make Money With The Elegant Themes Affiliate Program?
First off, you have to get signed up. To signup to to elegantthemes.com and at the bottom of the page you'll see a link for Affiliates to sign up. You will need to provide them with the website you're planning to utilize Elegant Themes on. The team will review your application and they typically approve everyone.
Once approved you'll be able to start utilizing their affiliate partner tools. They have both banners and links available to use. I'll review each of these below:
Affiliate Banners: Under the Banners tab in the affiliate tool you'll see pages and pages of great banners. The banners are the perfect addition to any site on your sidebar or footer area. The banner is a great way to have a static advertisement for Elegant Themes on every page whether it's your home page, blog post, contact info, etc.

Affiliate Links: Hyperlinks is another key way to advertise for Elegant Themes on your website and also via your social media sites. Affiliate links are embedded with your specific affiliate ID so when a customer clicks it, they will be taken to the same main page as if they did a google search but you receive credit for it if they make purchases.
Both Banners and Links from the affiliate program are your tools to attract customers. Although blogs and wordpress sites are the #1 area to advertise, dont forget to always utilize your social media channels to advertise for Elegant Themes.
Pros/Cons of Working With Elegant Themes
Pros:
50% lifetime reoccurring commission is by far the best part of Elegant Themes.
There is a great support system including live-chat 24 hours a day and a user friendly interface both from customer perspective and also from the affiliate portal perspective.
Cons:
While Elegant Themes has beautiful themes and amazing plugins, often times customers want an all in one site that includes web hosting and themes/plugins all in one company.
Keep blogging and working on making amazing content. If you have your own favorite WordPress Theme affiliate program that you use, let me know so I can give it a good review as well.
The Internet's #1 Affiliate Training
It sounds like you're pretty familiar with the basics of how affiliate marketing works. Awesome! But is your website profitable yet? Are you stuck spending hours wondering why you aren't seeing results yet?
You aren't alone. Most newbie affiliate marketers are a little lost, jumping from one "how to" guide to the next, hoping to learn the secret sauce of how to make money with affiliate marketing
I was able to turn my basic niche blog into a six-figure earner in 18 months following the training from this company. They focus on building a sustainable business that will earn for years, not just a website that will "game" search engines for temporary rankings. That's why 8 years later my websites are still earning and still growing.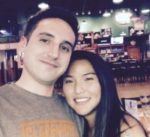 Nathaniell
What's up ladies and dudes! Great to finally meet you, and I hope you enjoyed this post. My name is Nathaniell and I'm the owner of One More Cup of Coffee. I started my first online business in 2010 promoting computer software and now I help newbies start their own businesses. Sign up for my #1 recommended training course and learn how to start your business for FREE!