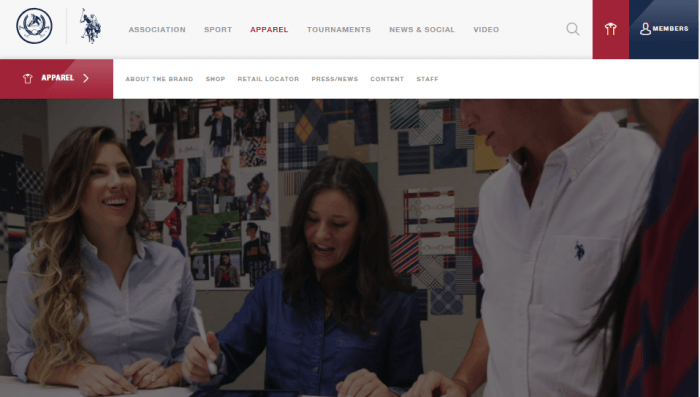 Everyone knows and loves the mono-brand style of the US Polo Association clothing line who is the official brand of the United States Polo Association. It has a sophisticated look while still being sporty and comfortable. Over the years it has kept strong on the market and this is due to it's strong partnership with the USPA, commitment to high-quality clothing, and through their growing online marketplace.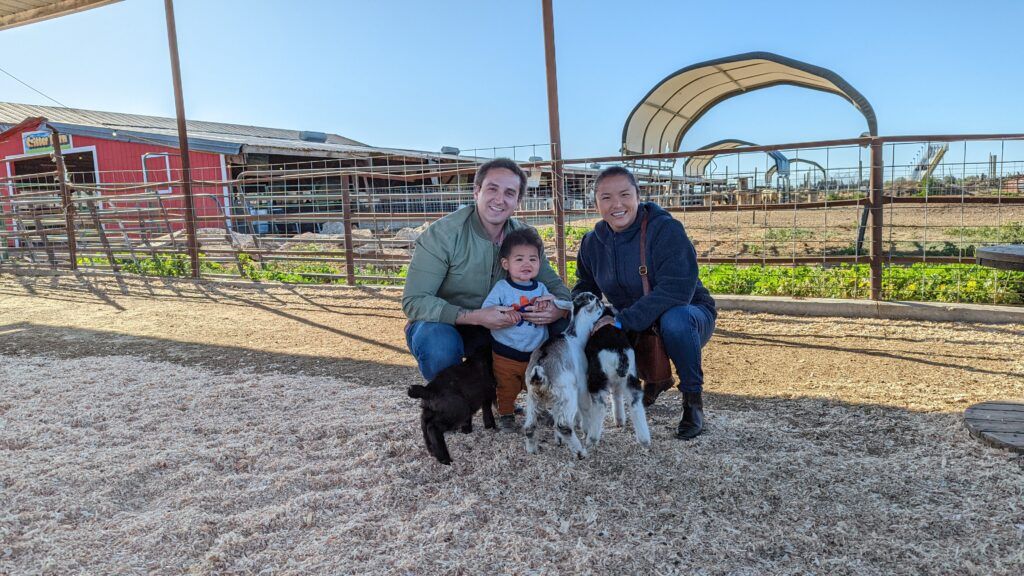 Are You Ready To Work Your Ass Off to Earn Your Lifestyle?
Are you tired of the daily grind? With a laptop and an internet connection I built a small website to generate income, and my life completely changed. Let me show you exactly how I've been doing it for more than 13 years.
That marketplace is what I will be focusing on today, specifically on how they utilize their affiliate partnership program to help keep the brand alive and strong.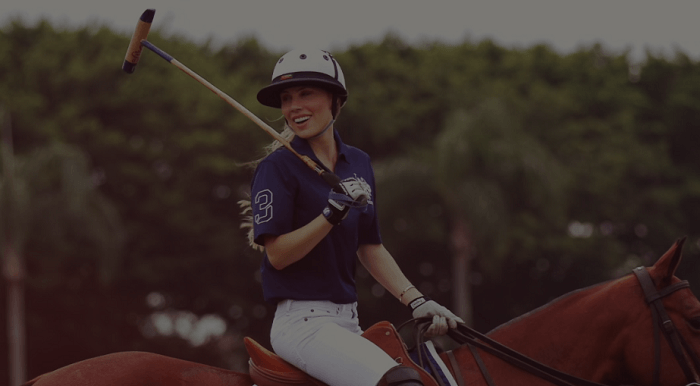 Affiliate programs are one of the largest growing sectors of the marketing industry (I would consider it a form of marketing) and thus if you're not yet getting involved in them, you should check it out. The basics of affiliate marketing is that companies provide tools to you (the affiliate partner) to advertise their companies products/services. As a result of that advertisement if customers make purchases, you get a commission from that sale.
I'll take this article to review everything about US Polo Association's affiliate program products, commission, affiliate tools, potential website ideas, and the pros/cons of the program.
What Type Of Products Are Featured?
Through US Polo Association you can sign up to become a USPA member which gives you the ability to play in the US Polo Association, but it also gives you access to different insurance, membership information, and access to their savings program all across the US called the NTRA advantage. This program gives you access to discounts for many great brands including Office Max, Valvoline,UPS, John Deer, Sherwin Williams, and more.

That is one type of product/service that the US Polo Association offers, but they also have their online store which has all of their ever famous clothing.
You can check their full store here. Below is an overview of the different clothing types that are sold through the US Polo Association:
Shirts/Polo Shirts
Trousers
Sweaters and Joggers
Shorts
Jackets, Blazers, and Cardigans
If you are not familiar with their style, here are a couple examples from their mens section:

They also have hundreds of stores all across the globe offering their high-quality clothing line that you can check out by using their store locator tool here: https://www.uspolo.org/apparel/retail-locator.
What Is The Commission Rate?
When you advertise for the US Polo Association's membership program or clothing line, you get an overall flat commission of 5% of the total sale completed. This means if someone goes to the US Polo Association website and purchases a new shirt, you get 5% of that sale.
There are a few things to note that are important when using this affiliate program. You only receive the 5% commission if the sale is completed within 30 days of you referring that customer. This is done via cookies (internet browser cookies, not the chocolate chip kind) when someone clicks your affiliate links and are taken to the companies website it inserts a "reminder" into their browser that remembers that you referred that customer. After 30 days you no longer receive commission for any sales completed.
Overall, the 5% commission that the US Polo Association provides is very comparable to most of the other clothing type affiliate programs which offer between a 3-5% commission on product sales.
This affiliate program is hosted at Shareasale. Here's how to sign up and get started:
Alternative Affiliate Programs
When looking for alternative affiliate programs to the US Polo Association, high-quality clothing is the key. It's always great when you pair appropriate programs together, so I cant think of a better secondary program than Lacoste.
Lacoste offers very high quality clothing for the sporty-sophisticated types. Their affiliate program as well offers a great commission percentage of 7% on all product sales completed using their affiliate links.
Because US Polo Association as well is a sports company, there are other great affiliate programs you can pair with it including the following:
Cabela's: One of America's favorite sporting goods store offers up to a 3% commission (except ammo and firearms which offer a lower commission).
Under Armour: Known for it's active wear shoes and as one of the original dry-fit makers (before it became popular) offers a 6% flat commission on all sales completed.
Dicks Sporting Goods: Another really great sporting store which not only offers sports but also hunting and other outdoor gear. Their affiliate commission starts at 3% and increases with more sales completed.
Website Ideas
Being the US Polo Association, one of the best ideas of course is by participating in the sport. If you are like me and just prefer to watch, or are an avid fan with your favorites then start up your own blog on the sport. It is a very unique sport as it required a special bond between the rider and the horse to ensure they are successful.
Not only can you write about the match results and your favorite players, but learn more about what it takes to train for it and the challenges that go with it. With every sport, having the right attire is very important, and thats where the US Polo Association comes in. Use your affiliate links to help promote the brand as it is the #1 chosen brand for both players, supporters, and fans alike.
You can also bring people together by combining great companies. As we talked about above, Lacoste is a great company that you can pair with the US Polo Association. You can then make your site dedicated to high-quality clothing lines that are still within an affordable range. Show off the new clothing thats released, look our for the best discounts, and help others to get their niche fashion apparel by giving great ideas on looking great. Basically, make your fashion blog for the modern man or woman.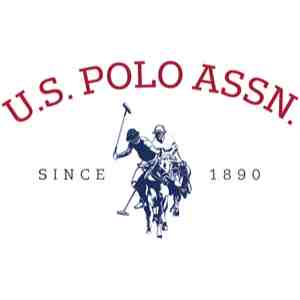 Can You Make Money With The US Polo Association Affiliate Program?
Yes you can always make money, but you have to have two thing: Good content and affiliate links.
Share Sale Affiliate Portal: How to get your hyperlinks
There are many ways to make money with all affiliate programs and the US Polo Association is definitely one of those. But before you can start making money you have to ensure you have good content. The only way to attract the the right crowd to your material is by writing high-quality content that has the SEO methodology at it's heart.
Make sure to do your research and find out what keywords people are searching for the most so that you can write towards those readers. In the case of USPA, find out what they care about most and what they want to know more about before you write.
How to use the affiliate links from the US Polo Association?
First you have to get signed up with their affiliate program which is managed by a 3rd party company called ShareSale. To sign up with ShareSale go to www.sharesale.com and sign up as an affiliate.
Once you've created your ShareSale account you'll search for the US Polo Association in the merchant list and apply for the program. USPA will need to manually approve you which can take around 24 hours to complete.
Once approved you will then see the US Polo Association under your merchants list which you can click on to see the program information. See screenshot below: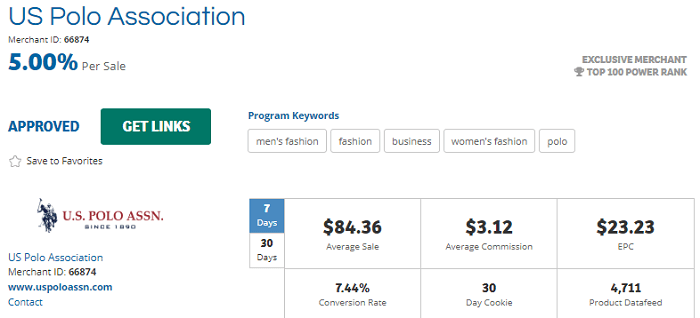 To use the affiliate program's tools, click on the "Get Links" button shown above. This will show you three different tools you can use on your website and social mediate site:
Text Links: The text links are special affiliate links which take you to different areas of the US Polo Association's website like the Men's Clothing, Women's Clothing, Clearance clothing, Bestsellers, Player's picks, etc. You can use these links in your content to either embed the link to text, images or just share it to others. Each of those links has your affiliate partner ID embedded into it so you get the credit when someone makes a purchase (within 30 days).
Banners: For most affiliate junkies, banners are our favorite part of the program. The banners from the US Polo Association are great each showcasing different clothing for men, women, and kids in different dimensions so you can utilize those on your website to attract potential customers.
Datafeed: This is where you can find all of the individual products from US Polo Association's site all in one easy to download Excel spreadsheet with their own individual affiliate links. This is best used when you are writing about specific products.
Explore and learn when to use each of these appropriately on your site so you can maximize your exposure and attract customers
Pros/Cons of Working With US Polo Association
So what makes the US Polo Association program so great and what isn't so great?
Pros
Distinguished brand: Very well known for it's high quality clothing line.
Spotlighted as the official brand for the US Polo team.
Good commission rate of 5% overall on all sales completed.
Preferred affiliate partnership with ShareSale affiliate portal.
Cons
Small niche brand which may be hard to penetrate the already small market.
Website does not showcase what exactly a USPA membership will give you as a benefit. This in turn makes sales difficult as well.
No matter what affiliate program you decide to sign up for, give it your all and remain consistent in posting and sharing content to be the most successful.
If you have other fashion affiliate programs that you enjoy, let me know in the comments below so I can check into them as well.
The Internet's #1 Affiliate Training
It sounds like you're pretty familiar with the basics of how affiliate marketing works. Awesome! But is your website profitable yet? Are you stuck spending hours wondering why you aren't seeing results yet?
You aren't alone. Most newbie affiliate marketers are a little lost, jumping from one "how to" guide to the next, hoping to learn the secret sauce of how to make money with affiliate marketing
I was able to turn my basic niche blog into a six-figure earner in 18 months following the training from this company. They focus on building a sustainable business that will earn for years, not just a website that will "game" search engines for temporary rankings. That's why 8 years later my websites are still earning and still growing.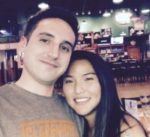 Nathaniell
What's up ladies and dudes! Great to finally meet you, and I hope you enjoyed this post. My name is Nathaniell and I'm the owner of One More Cup of Coffee. I started my first online business in 2010 promoting computer software and now I help newbies start their own businesses. Sign up for my #1 recommended training course and learn how to start your business for FREE!