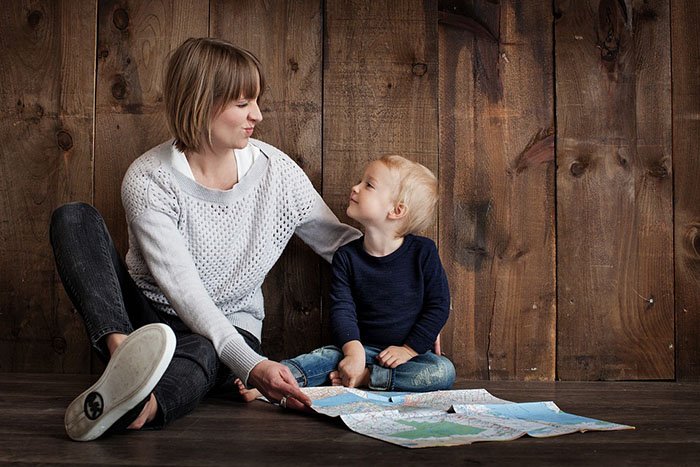 Many moms who have desires to become nurses often ask if the two are compatible. The answer is "yes" and "it depends." The best jobs for nurses who are moms are those that offer flexibility.
There can be a lot of flexibility for nurses and this is something that moms need. Depending on the area you work in, you have the ability to choose your hours and work days, especially in certain lines of work.
If you have older kids in school, you may prefer a job that has hours like 7 am to 3:30 in the afternoon. If you have a tot or preschooler, you may prefer an afternoon to evening job, like 3 pm to 11:30 pm. This way you could spend time with your little one before heading off to work.
Or if you want to be there when your children get off of school, you may prefer an evening job, especially if you have a hubby that will help in the mornings.
You can also choose to work only weekends or part time if you want to. You can sign on with an agency and set the hours you wish to work with them.
The possibilities are nearly endless, especially for young, working moms and nurses. As a nurse, you have opportunities for advancement as well, especially as your kids get older and you want to take on more responsibilities.
There are also opportunities to change your jobs as needed or if one doesn't meet your expectations. You can work in the clinical setting, or in a managerial setting. Seriously, there are so many opportunities!
The best thing is that with your nursing degree, you can expect decent pay. The average median salary for Registered Nurses is about $65,000 a year and even LPN's do well at $40,000 a year.
So, the flexibility is there. But, let's face it. Nursing can be grueling. Nurses work with sick patients, who can be trying to deal with at times. Patients' families can even be demanding on nurses.
THE INTERCHANGEABLE ROLES OF NURSES AND MOMS
However, no matter what happens, a good nurse must be compassionate and ready to handle a sticky situation at a moment's notice. This is why moms make great nurses. Nurses often do the same thing as moms. Of course, the situation can be different when it's not your own little one.
So as a dedicated nurse, you have to be someone that really loves nursing and working with patients. You have to be concerned for their health and welfare.
Nurses face physical and emotional challenges on the job. You are often on your feet all day, lifting and helping to move patients, and dealing with some unpleasant stuff. It can be hard to bounce back as the mom you want to be when you are back at home with your kids.
Again, just like being a mom, the rewards are there. Nurses can be a bright light in the lives of their patients just like patients can be an inspiration for the nurses who care for them.
Nursing is a great precursor to motherhood and motherhood can also be a great precursor to nursing. Both have to deal with multiple things at the same time and have to prioritize.
Both have excellent skills in working with others and seeing to their needs in a compassionate, impactful way.
And well, it must be said. Both have to deal with accidents involving yucky things from the body. Overall, nursing and related fields are great career choices for moms. Still, it can be hard to be a caretaker both on and off the job.
As a mom, you also want to be there for all of your child's milestones. So, somewhere in the midst, you likely want to find a balance or have a job that is accommodating to your needs as a mom as well.
THE BEST JOBS FOR NURSES WHO ARE MOMS
Home Healthcare Nurses offer great flexibility for working moms. The great thing is the hours. Most are 9 am to 3 pm positions. So you have a little time with the kids in the morning and if they go to school, you are back in time for them.
As a home healthcare nurse, you are with mostly elderly patients, so it can be a nice change from being with kids. Home healthcare workers work with patients in their homes. These patients often have chronic health issues that they cannot handle on their own and need assistance with.
A home healthcare nurse might treat wounds, manage and distribute medication, give IV therapy, or more. They also usually take vital signs, including blood pressure and report the findings. You have some versatility in this job concerning your hours.
You can work from 7 to 2, 8 to 3, 9 to 4, whatever suits your schedule. If you have something in your personal life that needs tending to in the middle of the day, like your little one's doctor appointment, you can usually work around that.
If you have worked a more demanding clinical setting, you may find that the more relaxed pace of a home healthcare nurse is a nice departure from the hectic pace of dealing with many patients at one time.
Home Healthcare Nurses generally earn around $25 an hour. The annual salary depends on the number of hours worked, but the average salary of a full-time home healthcare nurse is around $54,000 a year.
School Nurses teach about first aid, give medications, and evaluate possible illnesses in the school setting. They may work from elementary level all the way to colleges.
The pace of school nursing is much more relaxed than that of a hospital or busy clinic. Your stress level could be much lower with this type of job.
This is a great option if you love kids. It's also a win-win if you have young children in school. You can work the same hours that your kids are in school and have evenings and the weekends off with your family.
It's even possible to get a job at the same school as your child. The benefits of that are great too. The best part of all? You get to spend the entire summer with your own kids.
The average salary for a school nurse is $46,000 a year, depending on various factors.
Per Diem Nursing is a departure from regular nursing. Per Diem means per day. Basically, you set your hours and terms that you want to work.
If you only want to work weekends, or days or nights, this is a good option. You may only want to work Mondays and Wednesday or some other days. That's possible too.
Flexible schedules and higher hourly pay are the big draws. If you have a specialty, you can usually command more per hour. Critical care is one of the highest-paying specialties at an average of $50 an hour, depending on your location.
This type of nursing works around your life instead of your life being built around your work. The downside is you probably won't get benefits or paid vacation time. It may also be more difficult to find guaranteed work. But it does work for many people.
As a per diem nurse, you can work through a hospital or an agency. The average pay of a per diem nurse is $32.66 an hour. Your annual salary depends on the number of hours you choose to work.
Pharmaceutical Sales is another great option for moms that are nurses. There is traveling at times, mostly within your region or town. As a sales rep, you can be an independent contractor who can set your own schedule from day to day.
The beauty of it is you can see to "mom" duties in between customers. If your child needs to go to the doctor or if there is a conference at your child's school, it's possible to pen your own hours in to accommodate these duties as a mom.
As a nurse, you have immense knowledge of medical terminology, conditions, and medications. You're in a unique position to do great in pharmaceutical sales, as you travel to doctor's offices to represent the products for the company you work for.
Your organizational skills and planning have to be spot on, but you can do it! You're a mom after all!
Most pharmaceutical and device sales reps start at about $59,000 a year, but the potential is much greater.
There you have it! 4 awesome jobs for nurses that are moms too. Your role as a mother is important to you and it's good to know that your options for the best careers in nursing can foster the role that is most important to you – the most important job of being a mom.
Online Side Hustles is become a more and more common source of income for all people, including moms. In fact, mom bloggers make great income by writing articles, sharing advice, publishing recipes, and sharing content that also helps other moms.
Though "blogging" doesn't seem like it, it can actually be a very flexible, lucrative side hustle you do in your spare time. Plus, you can work on your laptop from home, in a hospital, or in a local Starbucks/coffee shop.
Of course, there are plenty of other online side hustles busy moms could consider as well, like freelance writing, Pinterest/Canva image design, or even being a virtual assistant, helping to manage online work for clients.
One of the best job opportunities of the decade is working online. The online world is a "wild west" where anyone can start a business regardless of your age, race, education, or background.
The thing that matters most is that you are motivated and persistent. Even total newbies can earn money online by starting a simple website and putting some advertising on it.
I've been working online since 2010. You can learn how to do what I do in just a few weeks, and earning a full time income of over $10,000 per month is absolutely doable with consistent effort!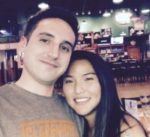 Nathaniell
What's up ladies and dudes! Great to finally meet you, and I hope you enjoyed this post. My name is Nathaniell and I'm the owner of One More Cup of Coffee. I started my first online business in 2010 promoting computer software and now I help newbies start their own businesses. Sign up for my #1 recommended training course and learn how to start your business for FREE!