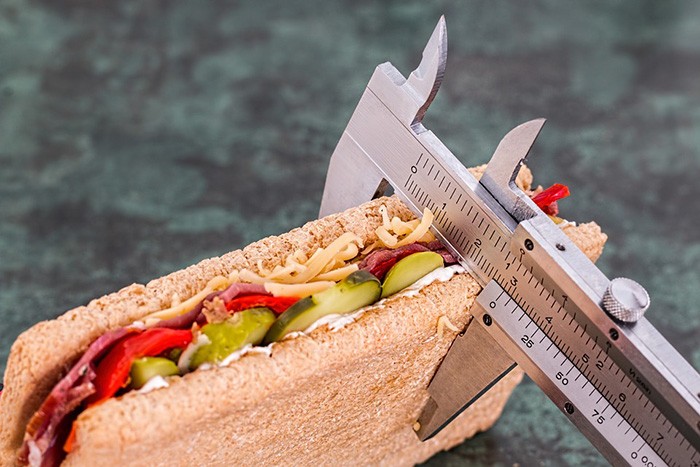 The field of nutrition offers a surprising variety of career choices. Jobs for nutrition majors are as wide and varied as the employment landscape itself. There's something for everyone.
Americans are becoming more and more interested in preventative medicine and the areas that lead to optimum health and fitness. Nutrition is a major factor of that. Not only is there a growing demand for experts in this area, but more people are drawn to nutrition as a career choice.
Make no mistake about it. There has never been a time such as now that good nutritionists and those in related fields are needed in our work society. As a whole in society, very few of us live off the land anymore. Most are content at the drive-thru of the local McDonalds.
We are overweight in epidemic proportions, chronic disease is at an all-time high, and the average American diet and lifestyle leave much to be desired. Instead of getting fresh air and exercise, many opt to sit in front of the television, computer screen, or smart phones.
But there is hope and this is where you come in. Chances are if you are here already, you are interested in making a critical difference in helping others to lead a healthier lifestyle.
Let the information I am giving you serve as inspiration and guidance in taking concrete steps toward creating the work you love. Your opportunity to live your potential is the also the opportunity of the world to benefit from your contribution.
With nutrition, the principles of food and nutrition are applied to how they affect positively affect our health. Workers in this field are needed to teach others about healthy food choices, preparation, nutrition, and good eating and living habits.
As an expert in nutrition, you really use medical knowledge, communication skills, and culinary arts. You should learn how to explain the reasons for a healthy diet to help clients and patients better understand why they should employ it. In this, it's easy to see how important communication skills are.
You also become part therapist because you have to gain the trust of your clients and understand why it can be difficult for them to change their behaviors. If you understand it, you can help them overcome the challenges they face.
A degree in nutrition will open job opportunities in the community, school, or corporate arenas. With preventative healthcare becoming more of a concern due to rising healthcare costs, the field of nutrition is one such field that is growing to cater to the cause.
The U.S. Bureau of Labor says the field of nutrition is multiplying at a faster rate than other sectors of the economy.  A 21% increase of nutrition jobs is forecast through the early 2020s.
While science today is showing that diet, exercise, and nutrition are important factors in a healthy body and living a healthy life, it's surprising to know that most people don't really have a clue how to achieve it. This is where jobs in the field of nutrition come into play.
And experts in the field are needed now more than ever as one in three adults is considered obese in America.
PATHS IN THE FIELD OF NUTRITION
There are basically three primary areas that the field of nutrition branches off to. They are clinical, community, and management.
Clinical areas of nutrition careers work one-on-one with patients and their families. They assess and form dietary strategies and nutritional therapies to improve a person's health. The illnesses that mostly rely on clinical nutrition are high blood pressure, diabetes, cancer, and obesity.
Community positions which teach about nutrition are held in schools, community health clinics, governmental agencies, and health maintenance organizations. They implement programs to address certain nutritional issues.
Management jobs in nutrition might involve places that depend on large-scale food service operations to feed either patients or employees or even the public. The goal in this job is to optimize nutrition requirements in the diets of those affected.
In the end, your career choice could also lie in disease prevention, sports nutrition, education, or somewhere in between.  Let's look at some of the most popular choices.
Fitness Consultants can work on their own or with organizations like weight loss centers, corporations, nutrition retail centers, sports centers, medical centers, fitness centers, government agencies, or other businesses.
A fitness consultant combines nutrition and fitness to help clients. The consultant might review the clients eating plan and assess their wellness goals. The client may want to lose weight, treat a chronic illness, like diabetes, or simply prevent health issues from occurring.
The consultant comes up with a plan of action and educates the client on the best nutrition plan for them. They may also help to create a workout or exercise plan utilizing cardio, strength training, or others. They also teach the importance of what types of food to eat before and after a workout.
A fitness consultant earns an average median income of $40,000 a year.
Dieticians and Nutritionists are the experts who know how to use food and nutrition to promote health and manage disease. They help patients learn how to eat in order to be their healthiest and achieve a health-related goal.
They may teach a diabetic which foods they should stay away from to achieve their best blood sugar levels. Or they may teach someone with high blood pressure how to avoid salt and extra fluid in the body, both of which can contribute to their condition.
Dieticians may work in hospitals, nursing homes, doctor's offices or clinics, or cafeterias. They may work for government offices as well. Most states require licensing of their dieticians and nutritionists.
A dietician or nutritionist earns a median salary of nearly $59.000 a year.
Wellness Center Directors initiate programs for companies and communities. The programs have an aim to improve the mental and physical health of individuals, families, or employees.
They gather teams together to help put policies in place to achieve wellness goals. The director delegates particular duties to certain members of the team. You can see in this capacity that it is important that a wellness center director has leadership or management experience in previous health programs.
You will most often find this position in a corporate environment or public community center. The average yearly salary for a wellness center director is around $58,000.
Personal Trainers work one-on-one with people who want to improve their physical health and fitness. Most of the people they work with are non-athletes who don't know how to get in better physical shape. A personal trainer will often tailor a program for each of their clients, according to their needs, desires, and abilities. The trainer's job is to motivate their client during training sessions and help them set and reach goals.
A personal trainer averages $40,000 to $55,000 a year.
Food Service Managers oversee the food service operations for large organizations like restaurants, hospitals, schools, hotels, or other large places. Your job as a food service manager might be to hire other workers in the department, purchase food supplies and inventory and equipment, monitor food preparation, schedule shifts, employ sanitation procedures and even deal with payroll.
A food service manager earns an average salary of $37,000.
Nutritional Educators educate people in both group and individual settings on the basic rules of good nutrition and good eating habits. They offer educational material support and follow-up with their clients to be sure beneficial diet changes are occurring. They instruct patients and clients on the principles of nutrition and how diet changes and food selection plays an important part in their wellness. Nutritional educators mostly work in hospitals and large scale health facilities.
A nutritional educator earns an average salary of $37,000 a year.
Sports Nutritionists work with athletes as they help them with their health and nutrition. They help to increase the athlete's stamina and endurance as well as teach them about post-workout recovery techniques. A sports nutritionist can make recommendations on nutrition requirements specific for various exercise, hydration techniques, weight management and more. A sports nutritionist can work in school athletic departments, wellness centers, doctor's offices and sports teams.
Sports nutritionists can earn around $57,000 a year.
Chiropractors evaluate a patients musculoskeletal system and look for problems of the spine and other areas of the body. They consult with their patients and diagnose and perform adjustments to help their conditions. They also counsel patients about nutrition, exercise, stress management and more. While a chiropractor gets chiropractor training, a nutrition degree is also helpful.
A chiropractor earns a median annual salary of $67,000.
Hopefully, I've given you plenty of food for thought to where your path as a nutrition major might take you. There is one that was made for you, given your values and preferences, as well as your talents.
One of the best job opportunities of the decade is working online. The online world is a "wild west" where anyone can start a business regardless of your age, race, education, or background.
The thing that matters most is that you are motivated and persistent. Even total newbies can earn money online by starting a simple website and putting some advertising on it.
I've been working online since 2010. You can learn how to do what I do in just a few weeks, and earning a full time income of over $10,000 per month is absolutely doable with consistent effort!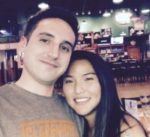 Nathaniell
What's up ladies and dudes! Great to finally meet you, and I hope you enjoyed this post. My name is Nathaniell and I'm the owner of One More Cup of Coffee. I started my first online business in 2010 promoting computer software and now I help newbies start their own businesses. Sign up for my #1 recommended training course and learn how to start your business for FREE!