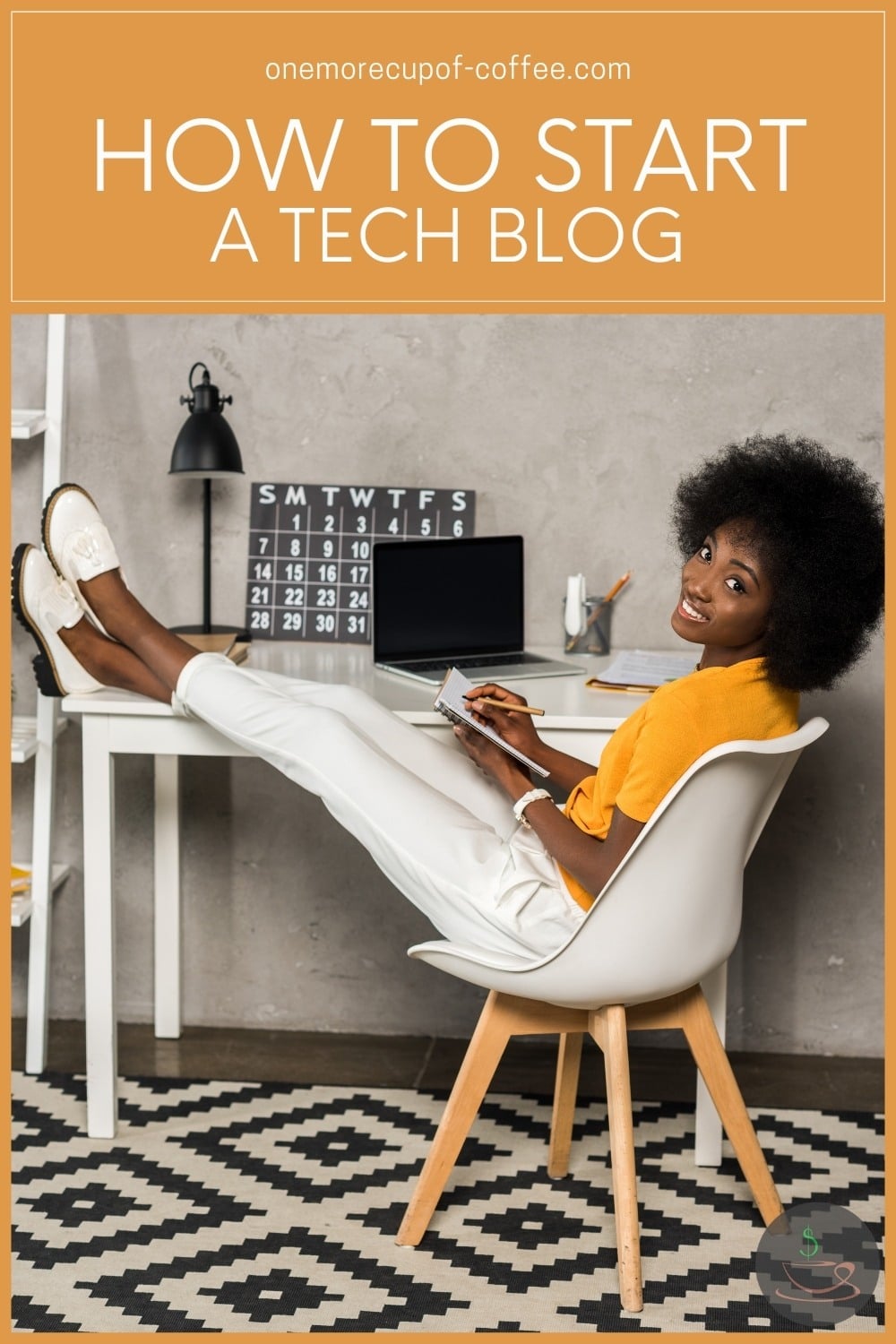 Tech is one of the most popular blog niches of all time, and its growth trend doesn't seem to be slowing down or even stabilizing. That's why starting a tech blog in 2021 and beyond could potentially launch you into a new online career.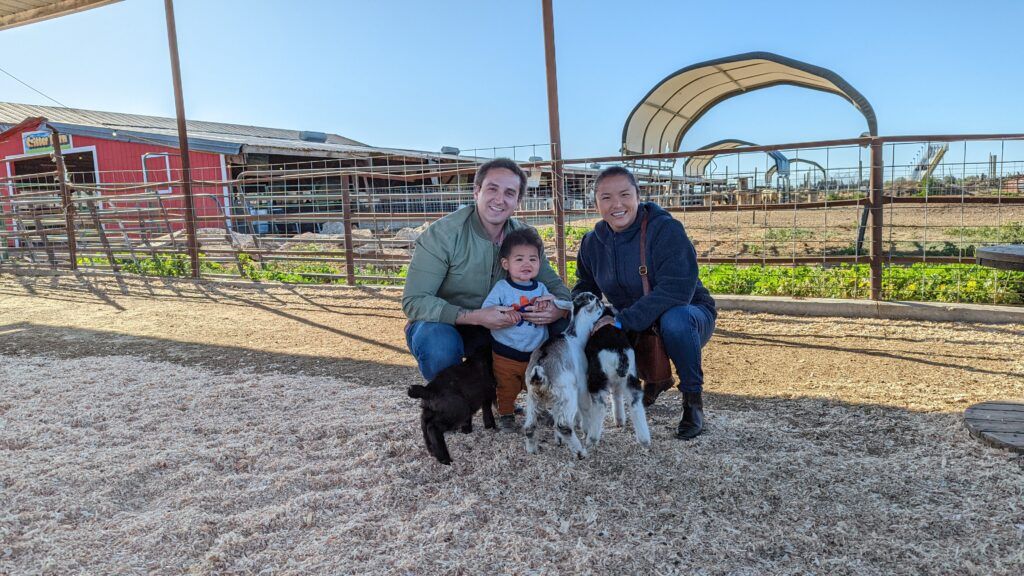 Are You Ready To Work Your Ass Off to Earn Your Lifestyle?
Are you tired of the daily grind? With a laptop and an internet connection I built a small website to generate income, and my life completely changed. Let me show you exactly how I've been doing it for more than 13 years.
Blogging today, like tech itself, is ever-evolving and changing. There are always new updates, trends, and gadgets to play with, which means there are gigatons of opportunities to teach others. If you're tech-savvy or skilled in the broad tech field, then you could put that knowledge to use and start a blog and help people navigate their tech questions or search for the next best tech software or product on the market.
What's more, blogging not only connects you with fellow like-minded tech gurus, but you could make money doing it. Blogging opens up a world of lucrative opportunities. From affiliate marketing to networking gigs to brand sponsorships and more, there are many ways to grow and monetize a tech blog. Let me show you how.
In this guide, you'll learn how to create a tech blog from scratch using the simple tools and methods I've personally used to grow my own websites in the past ten years as a professional blogger and online marketer.
How To Start A Profitable Tech Blog Business
Pick A Brand & Domain Name For Your Blog
Although you might not come up with a name as famous as Google or Apple, you still need to find a short and witty name to match your tech website's brand.
Sure, you could stick to 2-3 word names with "tech" included, but what you really want to do is pick a niche (or even a sub-niche) and then come up with a tech blog name idea that represents it well, is memorable, and isn't misleading.
A "tech" blog doesn't have to be reviewing all tech. In fact, ideally, you'd pick a niche within the industry. Tech could include anything from video game reviews, to 3d printed DIY projects, to home security maintenance, and much more.
Ideally, you should also incorporate the purpose of your website into your brand. You want it to speak for itself without having to explain it all the time. It doesn't always have to be the case, though. So even if you think you've "messed it up", don't let it freeze you up on your tech blogging journey.
For example, I often get asked about my website's name, "One More Cup of Coffee" and its ties to the purpose of my blog (i.e. to teach others about making money online, affiliate marketing, and SEO). For me, it makes sense because I always craved just one more cup of Joe in the mornings but had to leave early to clock in at work instead.
Now that I work for myself, I've got plenty of time for that extra cup of coffee. La vie est belle.
To get an idea of what you should be aiming for, first consider that "tech" is the industry. Second, pick a suitable niche (in alignment with your website goals and purpose). Finally, pick your top favorite 1-3 name ideas and go for it!
It helps to visualize the process like this:
Tech (Industry) > Drones (Niche) > DroneEthusiast (Domain Name & Brand)
Dronethusiast.com is an affiliate blog created with the purpose of sharing drone news and products, including tutorials for how to operate a new drone to comprehensive reviews comparing the best drones on the market.
Depending on your desired tech niche and brand, you could write about PCs, phones, smartwatches, software, mobile apps, or basically anything that exists within the tech world.
Build The Blog
When it comes to building your blog, there's no need to get too techincal. There are three core steps to complete this process:
Pick a domain name
Choose your hosting provider
Decide on the best website builder (CMS)
Domain
Your brand and domain name should already be well underway. The domain name is literally the URL address. Normally, the domain name matches your brand. There are plenty of registrars where you can buy and secure a domain name for around $10-20/year.
If you'd prefer to keep all your bills in oneplace though, you should consider buying the domain with the same hosting provider.
Hosting Provider
A hosting provider is who will quite literally host your tech website. Without it, who would take care of…Well, all the techy stuff like DNS configurations, data load, and server location?
Some of the best hosting provider options on the market for newbie bloggers are Bluehost or Kinsta.
Bluehost, a shared hosting provider, is at the lower end of the scale, in both price and performance, whereas Kinsta, a WordPress manage host, is at the high-end (also in price/performance). You can start a tech blog for as little as $2.95/month with Bluehost's first-year plan whereas Kinsta's cheapest plan starts out at $30/month.
Many beginners start with Bluehost for its low-cost shared server plans. However, if you are expecting your tech site to grow quite fast, it would be worth it to start out with Kinsta and benefit from their lightning-fast server speeds and extra security.
A tech blog that doesn't load fast just wouldn't do the niche justice, now would it?
Website Builder
The final tool you need to build your tech blog is the actual website builder or CMS. You may recognize the big guys like Wix, Weebly, and Blogger, but there's not a more powerful builder on the market than WordPress.org (Note: not .com).
As someone who dabbles in tech, you probably already know that WordPress powers over 33% of the internet. So if you want in with the cool kids, stick with WP as your website builder of choice when starting an affiliate blog (in any niche).
How To Grow Your Tech Blog
Growing a blog isn't remotely the same in theory as it is in practice. "How do get traffic to your blog?" is the million-dollar question. While SEO gurus and blogging champs all have an opinion, no one really has a guaranteed method.
There's no secret code or formula to grow a blog organically, but what you can do is this: write consistent high-quality content that provides value. Surprised?
Get Free Traffic From Google
If you want to please the Google gods and get your tech blog ranking on the first page of search results, then you should dabble in keyword research and SEO as much as possible.
To do this, learn the ins-and-outs of SEO and keyword research. There are several paid programs, such as Ahrefs, SEMrush, or Moz, that help simplify this task, but don't overlook free tools like Google Keyword Planner, either.
Knowing what topic or keyword to optimize your content for is crucial to letting Google know what your article is about. When starting out, you want to narrow in on your focus subject as much as possible. In the realm of tech that could be many things, so make sure to do thorough keyword research based on your website purpose and niche.
Grow Your Blog With Social Media
The other way to get organic traffic to your website is through social media channels and general networking.
Posting on social media requires the same amount of dedication and consistency if you want to see real growth, but this way of getting traffic to your site involves less behind-the-scenes tech work and more visually-pleasing and entertaining content.
Which platform you use will depend on the content you wish to promote. For example, many tech bloggers flock to Twitter to share insightful tech news and updates. Topics in tech like venture capital, open-source, or cybersecurity are interesting subjects that demand more insightful discussion over curated graphics.
On the other hand, there are huge tech influencers on YouTube and Instagram who profit from the platforms' visual aspect to share entertaining review videos, how-tos, comparisons, and raw footage from the latest tech on the market (like Justine Ezarik or Marques Brownlee).
The best tech blogs will go great lengths to outperform their competitors. Oftentimes, it takes a witty personality and extra grit to get there. If you have something unique to offer your audience, even better!
How To Make Money From Your Tech Blog
Globally, the tech industry is one of the fastest growing sectors with around 27% year-after-year growth. That's huge! With each year, new tech pops up. Whether it's the next version of the iPhone or the next best health tracker. There is a ton of money floating around in the tech-sphere just waiting to be captured.
So how can you be a part of the tech craze and make your own profits with your website? There are typically three ways bloggers monetize.
Affiliate Marketing
Tech products are one of the top three items that are purchased online. In this new digital economy, people are spending more online than ever before. That is an awesome indicator that even more tech affiliate programs are going to be made available for bloggers to promote and earn commissions from.
Here are a few examples of the types of programs available in tech:
Pro Tip: Once traffic builds up on your tech blog, that's when affiliate marketing's power truly shines. When searching for programs to join, aim for a select few high-quality, high-paying programs rather than joining a bunch of low-quality ones that pay pennies.
Display Ads
Another way to monetize a tech blog is through shameless advertising (don't worry – everyone does it!). Display ads can generate anywhere from couple hundred bucks to a few grand in passive income each month, depending on your site and its size.
The only catch will display ads is that you really need to wait to have sizable traffic each month before joining an ad network. These days, there are minimum traffic requirements to meet before you can join. With 10K/UMV you can join Ezoic, with 20K/UMV SheMedia, and with 50K/UMV Mediavine. Your site also needs to be in good standing with Google AdSense.
If you want to see the power of passive income in action, check out my Mediavine income report here.
Sponsored Content
Sponsorships, as in paid brand collaborations or private ads, are a great way to make supplemental money with your blog. I say supplemental because landing sponsorships tend to be a one-off affair and aren't typically consistent.
However, there are still loads of brands that are seeking bloggers to promote their products or services as influencer marketing is known to be 3x as effective than traditional promotional methods.
That's great news if you're a tech content creator because there are virtually new companies involved in tech looking for blog and social media features. As for how much you can charge, that varies depending on your followership and audience.
Why Tech Blogging Is An Evergreen Business Opportunity
Tech is THE blogging niche to start today. You may be thinking that the playing field is already saturated, but that's not the case. Blogging is the way forward and there is plenty of room for newbies to cash in on all the lucrative opportunities out there.
Plus, tech is only going to continue to evolve and improve over time. Not to mention, seeing as how the younger generation is so plugged-in to technology (basically since birth), I'd argue that tech will have an even bigger presence in our daily lives as the years go by. Online shopping will increase, too, as we're witnessing already.
So if you have a passion for shiny new tech, then there's no time to waste. Starting a blog is more than doable – you don't even need to be a tech wiz to figure it out. No gimmicks either. Blog, hustle, profit – repeat!
It's Time To Take Action!
You've read this far. What's holding you back?
Earning consistent income from a blog is not some kind of crazy, pie in the sky dream anymore. Millions of people start and run their entire business from a laptop.
The secret is out. The trail has been blazed. Just follow the steps and make it happen.
Do you want it bad enough to make it a reality? Stop reading and start doing. Here's how to build a blog and make money, even if you have no previous experience.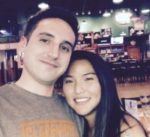 Nathaniell
What's up ladies and dudes! Great to finally meet you, and I hope you enjoyed this post. My name is Nathaniell and I'm the owner of One More Cup of Coffee. I started my first online business in 2010 promoting computer software and now I help newbies start their own businesses. Sign up for my #1 recommended training course and learn how to start your business for FREE!