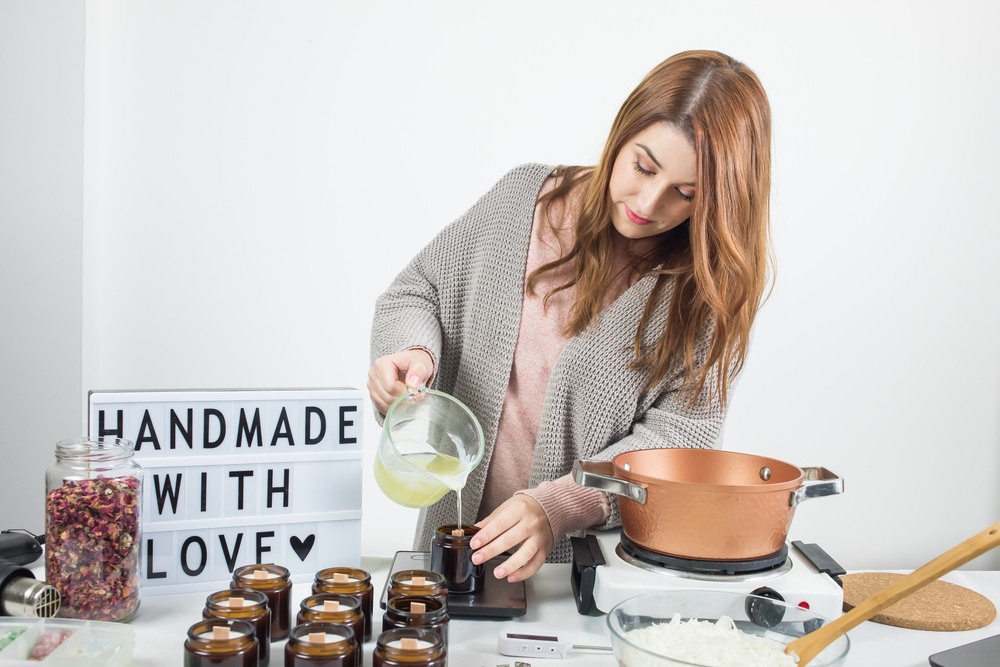 For people who have entrepreneurial tendencies and like working with their hands, a craft candle-making is a perfect business to start from home.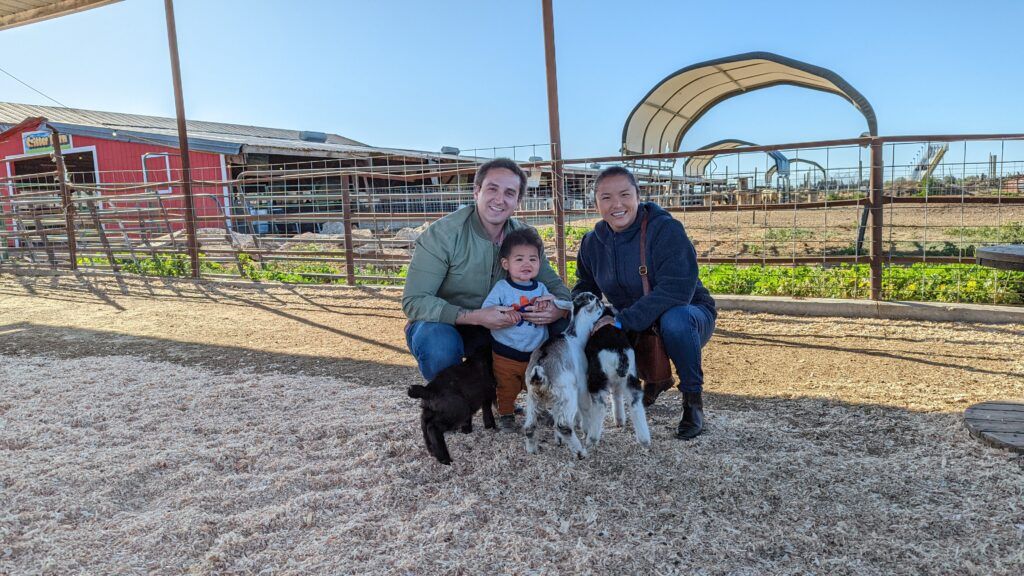 Are You Ready To Work Your Ass Off to Earn Your Lifestyle?
Are you tired of the daily grind? With a laptop and an internet connection I built a small website to generate income, and my life completely changed. Let me show you exactly how I've been doing it for more than 13 years.
Candles are more popular than ever. The size of the candle industry was $ 7.15 billion in 2020, and Verified Market Research estimated it would grow to $13.38 billion by 2028. Demand is increasing, and not just for home use. Holidays like Christmas and Diwali are energizing candle sales too, and so are commercial entities, like spas and massage centers.
While much of this demand is satisfied by traditional large candle manufacturers, there is still plenty left on the table for home craft businesses, and plenty of marketplaces to help get your products to the right customers.
Home-based candle businesses have three low costs: low startup costs, low overhead, and low cost of sales. Plus, they don't take up much space, so you can make your candles in your kitchen and store them in your garage or basement, or even a closet. Rarely can you find a business easier to get into than homemade candles.
Can You Make Money from a Home Candle Business?
You can absolutely make money from making candles at home, either as a side hustle or a fulltime job.
Success stories in the candle-making field abound, but if you want to see how your side hustle could bloom into a $1.68 million dollar business, look no further than Southern Elegance Candle Company. DShawn Russell took her enterprise from a $200 weekend business to one earning $140,000 in monthly revenues in less than four years.
How Much Can You Making Selling Candles?
Startup Costs
Using your kitchen stove as a heat source and your garage or basement to store your inventory, your initial startup costs will only be for a few pieces of equipment, all of which will cost less than $100, even if you choose to use higher-end items.
Ingredients
You can make a 16-ounce candle with premium ingredients for around $5.00. According to Craft Server, most 16-ounce candles sell for more than $20 each. That leaves a potential per candle profit of $15.
Even on a part-time basis, you should be able to make 10 batches with 10 candles per batch each week. At $1500 per week, you could have an annual gross profit margin of $78,000 per year. Candleers Candle Co estimates the average profit for a candle-making business is $50,000 per year.
Purchase Necessary Equipment
Scale
When you buy your candle wax, it will typically come in small pellets. You will need to weigh these pellets carefully, especially if you are going to make scented candles. Scented candles require precise measuring to get the fragrance to oil ratio correct.
Pouring Pot
You will need a pouring pot to melt and pour your candle wax. It should be made of stainless steel, which will allow the wax to heat evenly and pour smoothly.
You ideally want to use a double boiler to gently melt your wax, but you don't have to purchase a dedicated piece of equipment for this. Heat a pot of water on your stove and set your pouring pitcher inside. This will simulate a dedicated double boiler.
Stirring Spoon
Your stirring spoon should be long, thin, and at least three inches longer than the depth of your pouring pot.
Digital Thermometer
You need a precise digital thermometer for making scented candles. The fragrance will need to be added when the wax is at a certain temperature for correct bonding. If the wax is too hot or too cool when the fragrance is added, your scented candles will be underwhelming at best.
Initial Supplies
The only supplies you will need to make your first batch of candles is wax, fragrant oil (for scented candles), a wick, a container, and a wick tab.
Learn to Make Candles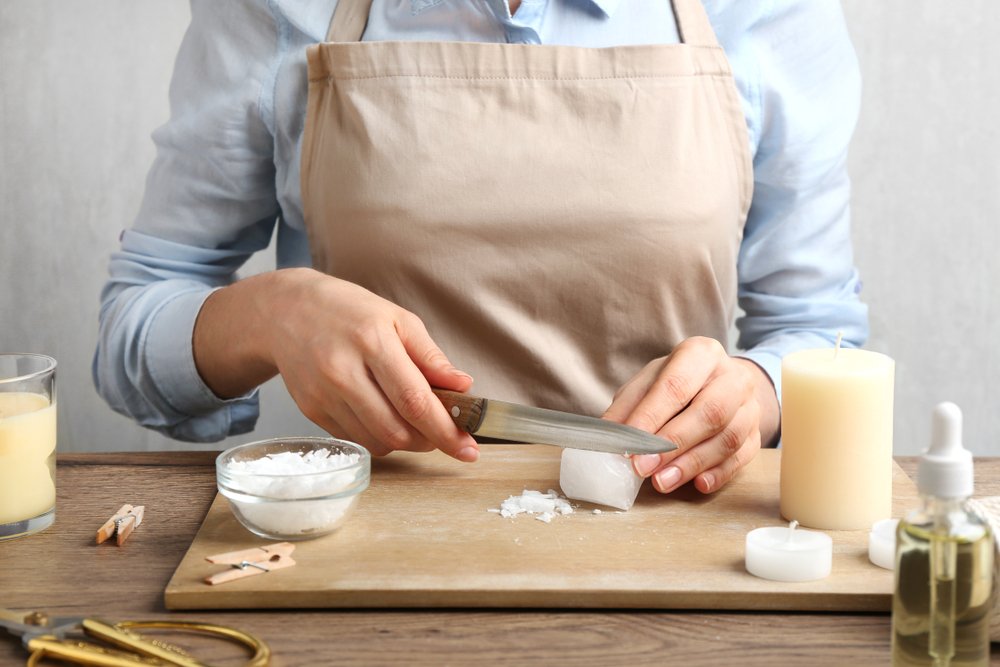 Learning to make candles is surprisingly easy. You can make simple scented container candles by following a few basic steps.
Heat the Wax
Place the pouring pitcher inside another pot of water and heat slowly, frequently checking the temperature. The temperature at which you will need to add the fragrant oil differs depending on the wax you use, but for most waxes, including paraffin, add the oil at 185 degrees Fahrenheit (85 Celsius).
Add the Fragrant Oils
Precisely measure the fragrant oils and stir to combine with the wax. with the long stirring spoon. Add more heat if necessary to make sure the wax stays liquid.
Pour the Mixture into the Container
Holding the wick upright with the wick tab touching the bottom of the container, pour the liquid oil-wax mixture into the container. Use a clothespin or a pencil to hold the wick from above while the wax hardens.
Cure the Candles
You need to cure candles before you package them for sale. Curing ensures the wax hardens appropriately and the fragrant oils are dispersed throughout the candle.
Curing times vary, so make sure you know how long you should cure the candles according to the wax you are using. Cure your candles by leaving them undisturbed for the prescribed period in a warm, dry place.
Conduct a Burn Test
Often an overlooked part of candle making, burn tests ensure that your candles do not pose any safety hazards and they burn the way you expect them to. Conduct a burn test for every new candle design you plan to sell.
Trim the wick to 1/8 inch and burn a test candle in four-hour cycles until it reaches its end of life. Look for signs of quality issues, such as a double-flame on the wick (also known as secondary ignition) and scented candles not smelling strongly enough.
Label the Candles for Sale
The National Candle Association recommends every retail candle be labelled with three warnings:
Burn within Sight
Keep away from Combustibles
Keep away from Children
Placing these warnings on your candles can help protect your business from liability in the event an accident happens. They also help you present a more professional product.
You can download pictograms of these warnings for from the National Candle Association.
You can order custom-made labels for your candle-making business from online retailers like Sheet Labels. These labels are ideal for candle-making, since they can stand up to repeated exposure to heat.
Develop Your Niche
Even though demand for candles is high and growing, there are also many businesses trying to satisfy it. To make your business stand out, develop a sustainable niche for your enterprise. Here are some currently popular candle trends you can use.
Create All-Natural, Sustainable Candles
One niche you can occupy is the all-natural candle segment. The use of all-natural waxes is a relatively recent innovation in candle making.
Soy wax was first developed in 1992 when inventor Michael Philips was looking for a less expensive beeswax alternative. Soy wax is considered environmentally sustainable, especially when compared to paraffin, a petroleum-based wax.
Use a Different Kind of Wick
When you think of candle wicks, you probably think of traditional ones made from cotton fiber. But two of the most popular candle trends are candles with wicks made of other materials, including wood and hemp.
Wooden wicks are used in the manufacture of crackle candles, another potential niche with a guaranteed customer fan base. Crackle candles make the "crackling" sound of a fireplace as they burn, adding a sound dimension to the experience.
Hemp wicks are another candle trend. Candle enthusiasts like hemp wicks, because they reportedly release lower amounts of carbon as they burn. They also burn hotter than cotton wicks, which will help create the right sized wax pool, making them especially suitable for scented candles. Wicks made from hemp are also popular in beeswax candles.
Candles for Men
Candles are not just for women anymore. You can carve out a sustainable niche for yourself by making candles with so-called masculine scents like pipe tobacco, sea salt, and cedar.
In fact, there could possibly be other niche candle buyers out there as well, including candles for grandmothers, candles for new moms, or other types of people who identify as a group. How great would that be if you go onto Etsy looking for gifts for your sister who just had a baby and they have some scented candles with smells and designs perfect for new moms? Instant buy!
Control Your Inventory
Because of the curing time, you will need to keep adequate inventory on hand. Curing times for candles vary from two days at the low end (for paraffin wax candles) to two weeks at the upper end (for soy wax candles). Most customers these days expect products within two to five days, which means that you will need to make sure you make plenty of candles in advance and have a suitable place to store your inventory.
Tracking Inventory
Tracking inventory can also be beneficial for tax and accounting purposes. Indie Made has a guide to building an inventory tracker for homemade products businesses including candle making.
Choose an Online Marketplace
Next you need to figure out how you are going to sell your candles. You might want to hawk them at a farmers' market or a gift store in your area. Both can be excellent venues where you can meet your customers and do some in-person marketing of your products.
But it can also be limiting to restrict your sales to your immediate geographical area. You create create your own website, but it might some dedicated effort for customers to find your site in their search engine results. To expand your reach, choose an existing appropriate online marketplace to sell your candles.
Etsy
Etsy is the top online marketplace for independent candle-makers, at least in terms of volume. Etsy facilitates over a $1 billion in sales yearly. While many craft businesses flock to Etsy, there are two notable drawbacks to using their service.
First, their fees are high when compared to other choices. Second, you will have a lot of competition on their site and it will be hard to make your products stand out.
Amazon Handmade
Amazon Handmade is a recent entrant into the facilitating craft sales field, but of course Amazon has been around forever and is the premier online marketplace in the world. They do have strict approval process but also a program will also waive some of your fees, if you qualify.
Shopify
Shopify is has lower fees than Etsy and an easier approval process than Amazon Homemade. You can customize your own individual storefront using Shopify's website builder. They also have SEO and other marketing tools to help you build your business, all of which are included in the fees you pay to sell on the site.
Obtain Necessary Licensing and Insurance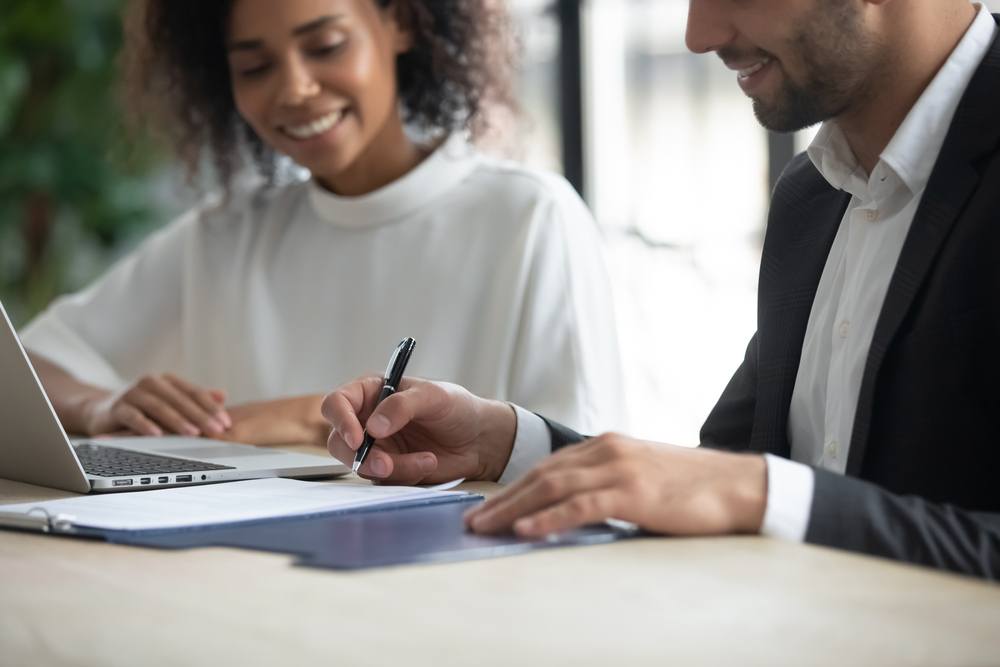 Business Licenses
While some business owners opt not to obtain a business license right away, if you plan to sell more than a few homemade candles, you will ultimately need to get one. Business license information can be obtained from your municipality or county.
Businesses licenses range in price from about $15 annually to $400. Plan to spend at least $200 for the licensing of your candle making business.
Liability Insurance
In some cities, having liability insurance is necessary to get a business license. Plus, it's a good idea to protect your personal assets from exposure should your business get sued.
Getting business insurance is easy. Try Thimble for quote on candlemaker insurance. They can provide you a Certificate of Insurance right away.
Related Questions
1. Where can I get help starting a craft business?
The U.S. Small Business Administration has excellent resources for to help people start their own business. Whether making candles as a side hustle or a fulltime gig, every small business owner should check out these free and comprehensive resources.
2. Does Etsy require businesses to have a license to sell on its platform?
Etsy does not require business owners to have a license to use its online marketplace, but your city or country still might require it.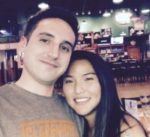 Nathaniell
What's up ladies and dudes! Great to finally meet you, and I hope you enjoyed this post. My name is Nathaniell and I'm the owner of One More Cup of Coffee. I started my first online business in 2010 promoting computer software and now I help newbies start their own businesses. Sign up for my #1 recommended training course and learn how to start your business for FREE!