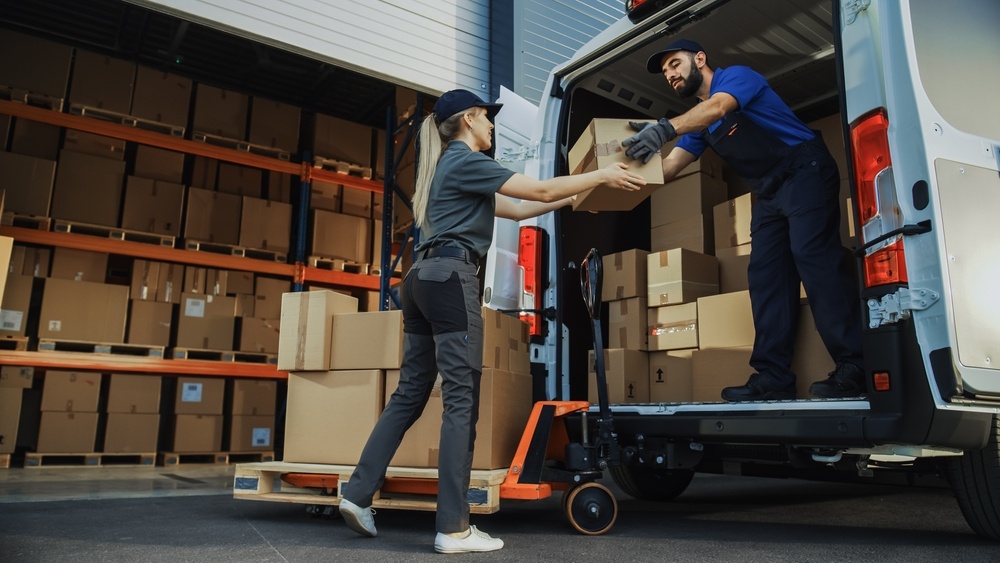 Are you looking for a full-time business or side hustle with which you can start making money right away? Do you like being your own boss and solving a different challenge every day? Answer yes to all of these questions, and starting your own box truck business might be your path to a profitable enterprise.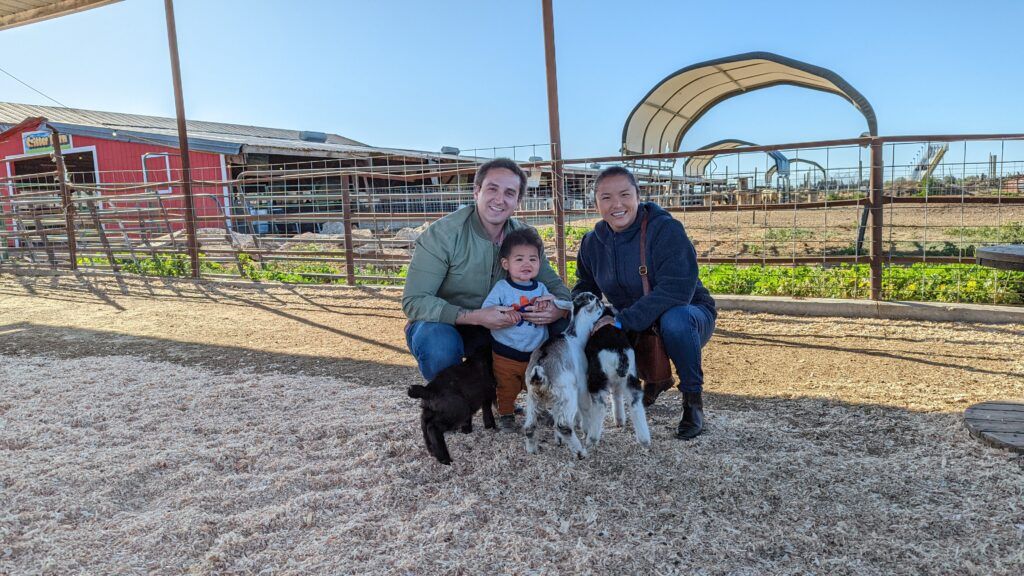 Are You Ready To Work Your Ass Off to Earn Your Lifestyle?
Are you tired of the daily grind? With a laptop and an internet connection I built a small website to generate income, and my life completely changed. Let me show you exactly how I've been doing it for more than 13 years.
There are several ways you can make money with a box truck. The most common service is local moves, but you can also use your truck to deliver furniture, sub-contract to deliver parcels, and perishable food to local restaurants.
How much revenue can one box truck generate? According to ZipRecruiter, box truck owner-operators have an annual average salary of $110,275. That's a national average, with salaries in individual states ranging from $83,561 (North Carolina) to $114,281 (Massachusetts).
Multiple jobs listed here exceeded $175,000 annually for mattress delivery, and one contract pay job advertised salaries up to $421,000 annually. In short, starting a box truck delivery business can be one of the most profitable individual ventures out there.
Is Owning a Box Truck a Viable Business?
As shown, box truck businesses are one of the highest-paying self-owned businesses out there, and you can start making a profit right away. Sold? Or at least thinking about it? This guide will show you how to create a box truck business if you decide the life of an owner-operator might be for you.
How much does a box truck cost?
What licenses and certifications do you need as a box truck driver?
What are the best ways to make money with your box truck?
How can you further build your box truck business?
This guide is just a starting point. Make sure you investigate each of these questions on your own before making commitments. We've included helpful links in each section to give you the resources you need to explore these questions further.
How Much Does a Box Truck Cost?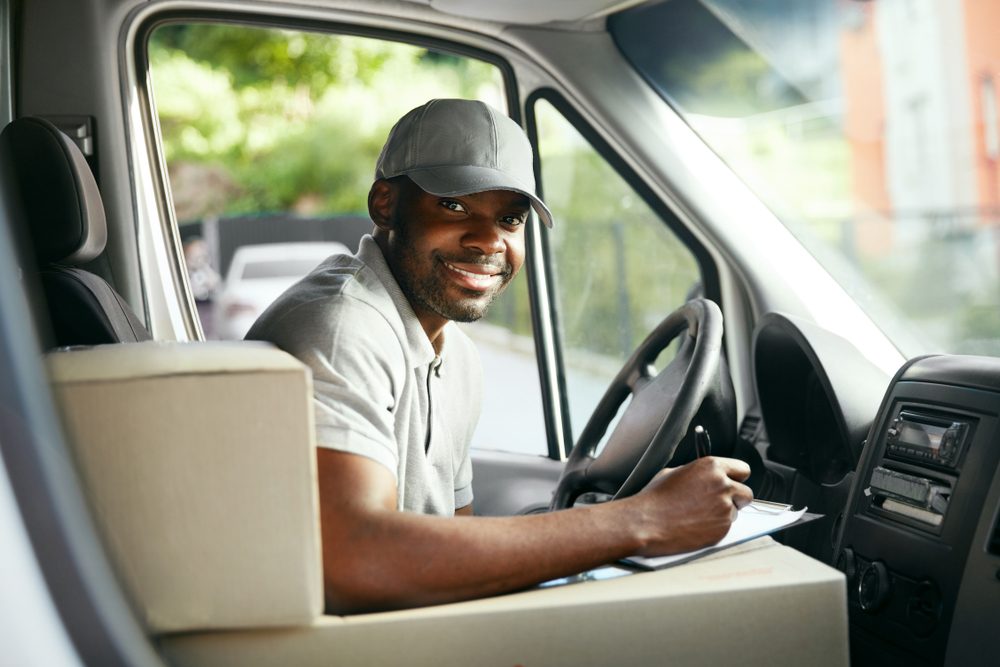 As a box truck owner-operator, the cost of the truck itself is the only major expense you'll have to get started. You'll have to choose whether to buy a new or used truck, the features you want and decide how much money you'll spend.
Buying a New Box Truck
New box truck prices range from $50,000 to $100,000, with most priced around $75,000. Many of the new trucks listed for sale on Commercial Truck Trader came with two years of unlimited scheduled maintenance and even free oil changes, plus all the options you would want on a box truck, including:
Tow capability
Front and rear anti-roll bars
Stereo including Bluetooth and USB capabilities plus AM/FM
Roadside assistance
50+ gallon fuel tank
Internet
In short, whatever your concept of the comforts of a box truck, many come standard with the same features you would find in nice cars.
Financing a New Box Truck
Still, $75,000 is a significant amount of money, and most people will have to finance at least part of the price. But how hard is it to finance a box truck? You can both finance and set up leasing agreements for box trucks.
If you finance a new box truck, you can potentially pay your loan back over as many as 72 months. If you have good credit and receive a favorable rate of 5%, your payments over the next six years for a new $75,000 truck will be $1,207.87 per month, assuming you are not putting any money down.
You can check out this truck loan calculator to see what your payments would be with a down payment or according to different interest rates.
Many box truck finance companies also offer you the option to lease your truck. This means lower payments, but you'll owe a larger amount if you want to purchase the truck at the end of the lease term. Leasing the truck can also have favorable tax benefits.
Buying a Used Box Truck
You can find many used trucks for sale, especially from truck rental companies that replace each truck after only a few years of use. Penske has a page dedicated to selling nearly-new trucks, and there are always more than a thousand of them available.
These used trucks range from around $25,000 to $30,000 and usually have 75,000 to 100,000 miles. You can find them in both diesel and gasoline models.
That's pretty high mileage, and while you can't control how they've been driven, the company has conducted routine maintenance throughout the truck's lifetime. If you shop Penske, you can even see the maintenance records for any used truck you browse on their site.
You can finance used trucks from the seller (if a fleet vehicle) or a third party. Interest rates will typically be higher than new truck financing, and you will likely have to pay the loan back in three years or less.
What Licenses and Certifications Do You Need as a Box Truck Owner-Operator?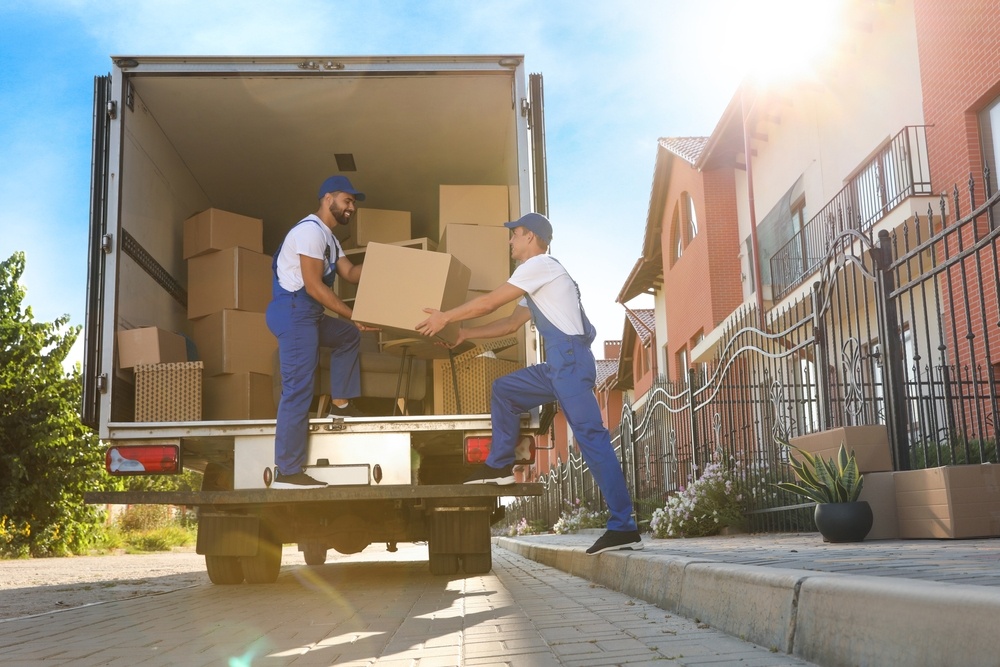 A logical question is whether you need a commercial driver's license– a CDL– or another specialized license to own a box truck business. While most people would tell you no, the answer, as so often in actuality, is t depends.
When Do You Need a CDL?
You only need a CDL if your box truck's Gross Vehicle Weight Rating (GVWR) exceeds 26,000 pounds. The GVWR is not how much the truck weighs empty. Instead, it's how much weight– including the cargo and the weight of the truck itself– that the truck is rated to carry. It is this rating, not the actual weight of the weighted truck, that will determine if you need a CDL.
In most cases, you have nothing to worry about because most GVWRs are only around half this amount. You will need a Class B CDL if you want to drive a truck with a GVWR of 26,001 pounds or more.
Make sure you know the GVWR of a truck before buying or leasing it. This will dictate whether you need a CDL.
Business License
When running any business, you typically need to acquire a business license. Your state or municipality will issue business licenses for box truck companies, depending on where you live.
Make sure you register your business for all purposes for which you intend to use your box truck. For general local moves, you can register as a local moving company.
The best place to start the process of getting your business license is with your town or municipality hall or website. But if you don't want to navigate the 19,000 issuing authorities for business licenses on your own, you can also sign up with a third-party service that will help you get your business license for a nominal fee.
Wolsters Kluwer is one such service. They offer a range of business services, but their business license wizard is one of their most useful.
What Are the Best Ways to Make Money with Your Box Truck?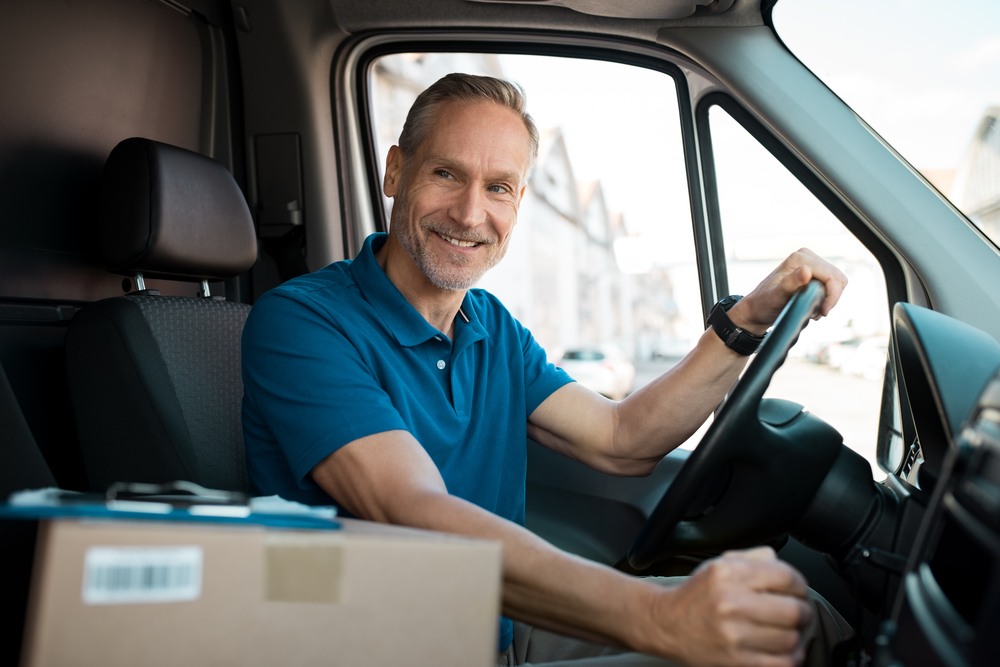 The ways you can make money with a box truck are virtually unlimited. You can make money as your own independent business by sub-contracting your services full-time or you can go the side hustle route and use different apps to find part-time gigs as a box truck owner-operator.
Full-Time Box Truck Business Ideas
Remember those rates of $175,000 annually for things like mattress delivery? You can work as an independent contractor anywhere in the country full-time, doing jobs like the following:
Home-moving services
Delivery services
Retail delivery
Trash and junk hauling service
Mobile event transportation
Use your truck as a mobile billboard
In most cases, you can use your truck as a mobile billboard while also using it for any other purposes. Yes, believe it or not, companies will pay you to advertise their services and products on the side of your truck.
According to Blue Line Media, a box truck used as a mobile billboard can generate up to $3,600 per month for a static print on the side of a truck.
Side Hustle Box Truck Ideas
If you aren't ready to quit your full-time job but still want to earn money with a box truck or if you are looking for supplementary income for your full-time truck gig, there are several apps you can use to find small temporary jobs. Here are a few of them:
How Can You Further Build Your Box Truck Service?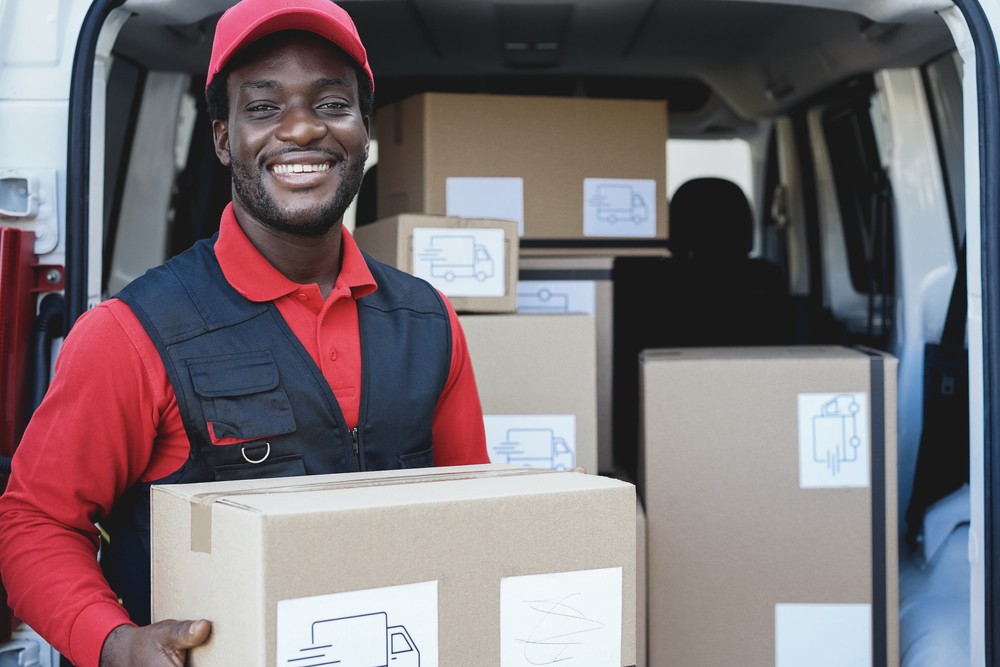 Being a business owner is a lot of responsibility. The way to greater profits is by controlling costs, adding services, and finding new income streams. So here are some ways to make even more money with your box truck.
Hire a Delivery Helper
Hiring a delivery partner makes your box truck business even more lucrative since the companies that hire you do not have to send moving helpers or arrange for them to meet you onsite. Since your delivery partner won't need a CDL either, you can also take turns driving, potentially allowing you to work longer hours.
Rent out Your Truck
You can build another income stream by renting out your truck when not in use. Advertise in local classifieds to find people who might be willing to use your truck in the off-hours. This practice can net you an extra $500 or more every week.
Expand Your Fleet
If you make rates of $175,000 a year or more with a new box truck that only costs around $75,000 per year, you can reinvest some of your profits to expand your fleet to two or even three box trucks. You will have to hire more employees but having a greater availability will enable you to win more business as an independent contractor.
Related Questions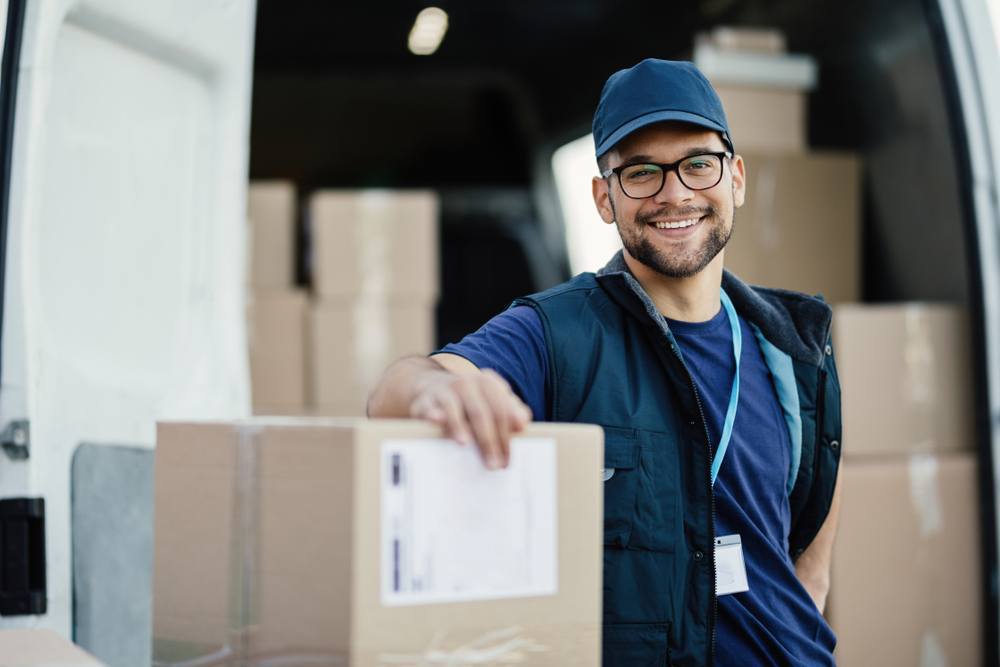 1. How many gears does a box truck have?
You may be used to five or six gears if you've driven a normal standard transmission on a passenger car or pickup. A box truck may have ten or more gears, and some of them even have eighteen gears. Don't worry if you don't like driving a stick shift, however. You can buy virtually every new box truck mode with automatic transmissions, though these will cost you slightly more than the manual versions.
2. Are box trucks referred to by any other terms?
You need to know all the names of box trucks if you want to buy one, especially when looking online. Box trucks are also commonly referred to as box vans, cube vans, cube trucks, and bob trucks.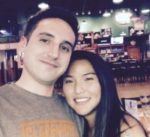 Nathaniell
What's up ladies and dudes! Great to finally meet you, and I hope you enjoyed this post. My name is Nathaniell and I'm the owner of One More Cup of Coffee. I started my first online business in 2010 promoting computer software and now I help newbies start their own businesses. Sign up for my #1 recommended training course and learn how to start your business for FREE!