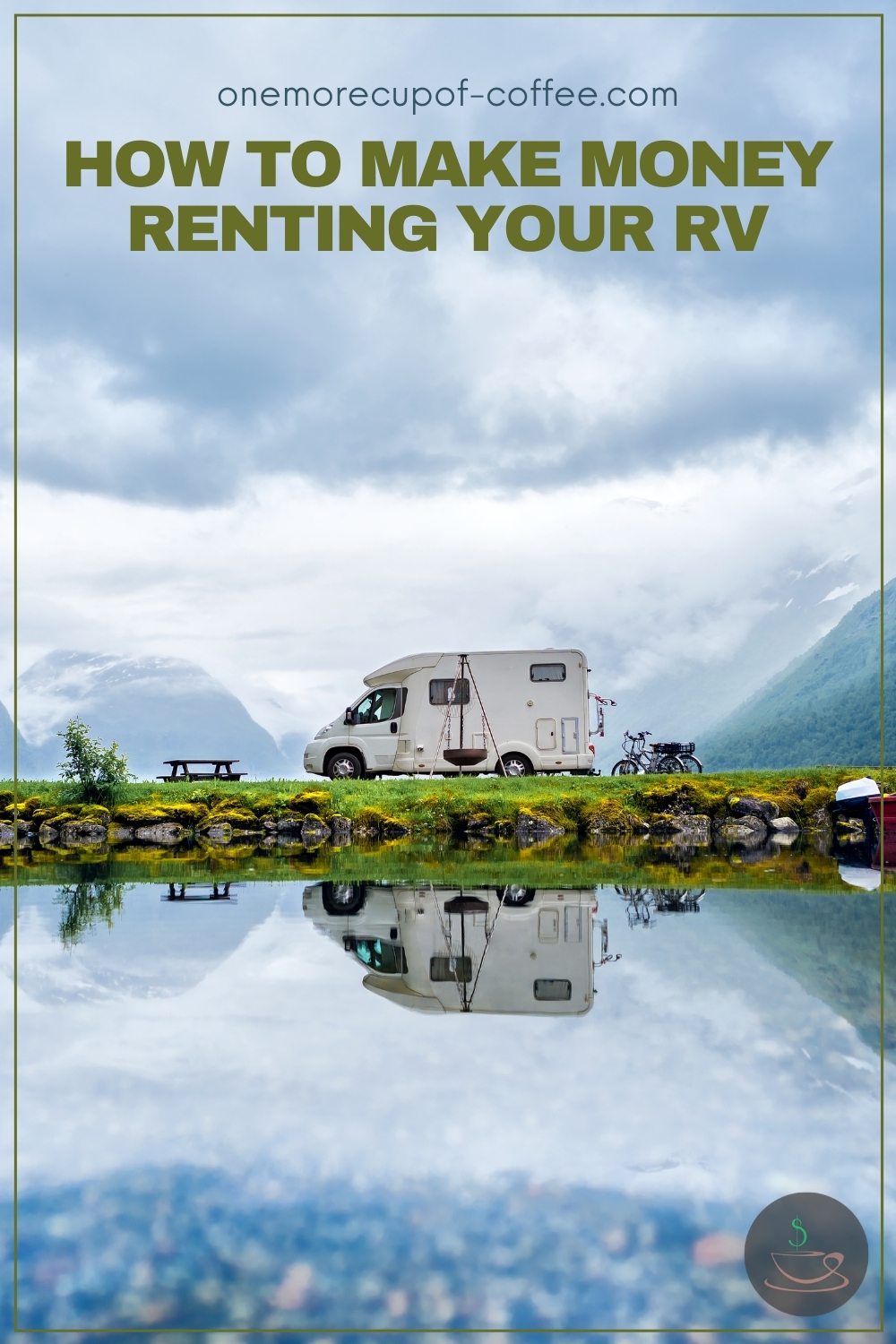 Have an RV (recreational vehicle) or van stored in your garage you don't have much time for anymore? If so, did you know you could make money renting out your RV?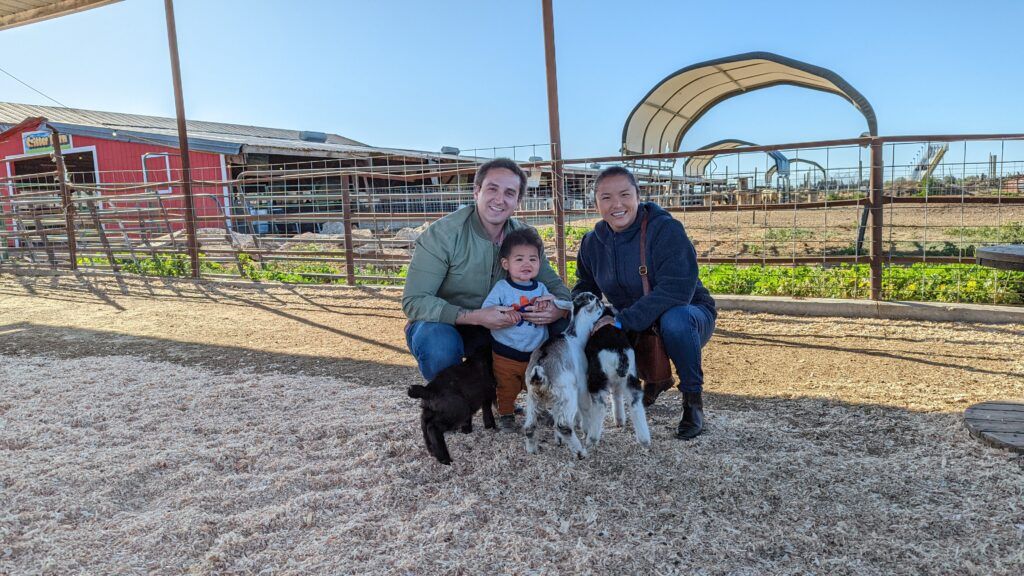 Are You Ready To Work Your Ass Off to Earn Your Lifestyle?
Are you tired of the daily grind? With a laptop and an internet connection I built a small website to generate income, and my life completely changed. Let me show you exactly how I've been doing it for more than 13 years.
Even if you don't have time to go on an epic road trip in your motorhome, someone else might. And that's where renting out your RV, either in-season or during the off-season, could mean extra passive income for you.
Plus, everyone knows that a vehicle in motion is much better than a parked vehicle. No need to restart the engine periodically or wait until the tires rot. By renting out your RV you could make money and save yourself some time by not having to keep up the old wagon while it's not in use.
Essentially, let someone else take care of it for a while! It's not uncommon, either. Renting out your RV is like renting out your home on Airbnb. That said, it can be just as lucrative of a side hustle, too – especially now that the van lifestyle really exploded in popularity in the last few years.
If you're still unsure about just how you can go about making real money from renting out your mini home on wheels, this guide will walk you through the process of how to rent your RV to others and do just that.
How To Make Money Renting Your RV
In a 2020 report by The Wandering RV, it was estimated that owners of RVs use their vehicles for camping trips, vacations, and road trips only 4 weeks out of the year. Meaning, there are approximately 48 weeks where most families' RVs are left to sit idly until the next season.
If that sounds like your situation, that implies you could potentially rent out your RV during those 48 weeks and make a lump sum of money – likely enough to pay for your next trip(s) in full!
Luckily, the RV industry already knows of its worth and companies are already taking advantage of this market opportunity. Nowadays, thanks to peer-to-peer RV rental companies online, you can easily make money renting your RV.
You could also make money renting your RV on your own, without first going through a marketplace that takes a commission. But that would require a bit more trust and paperwork between you and the renter.
In many cases, renting online will be the easiest and wisest option if you want to make money but also have peace of mind that your RV is in the hands of vetted fellow RVers that can't just drive off with your property, never to be seen again.
How Much Can You Rent Your RV For Per Night?
As for how much you can make, that will depend on what type of RV you have. But it's definitely realistic to charge quite a bit – anywhere from $100 up to $300+ per night!
That could mean an extra $1500 per week or $6000 per month! Sounds pretty nice, considering all you have to do is lend your vehicle for just a bit.
As mentioned, how much you can rent out your RV will depend on the overall make, model, cleanliness, mileage, safety, class, and comfort of your RV. To be able to actually rent it out, the price/value has to make sense. You won't be profitable if you try to rent out a worn-down, troublesome, and dirty pop-up camper for $100/night.
That said, here is a quick guide of how much you could potentially rent out your motorhome per night and year, depending on the differences in Class type.
Class A – luxurious motorhomes complete with all the bells and whistles. $150-300/night. Can earn up to $60,000 per year renting out this type of RV.
Class B – the popular "camper van" style motorhomes – the ideal size for an adventurous couple hitting the road. $100-200/night or up to $25,000/year.
Class C – mid-size motorhomes in between a camper van and a Class A bus-style motorhome. Could be rented out for up to $150-200/night or $30,000+/year.
You also have fifth-wheel RVs, that need to be pulled with an oversized truck or trailer. These types of motorhomes are ideal for extended trips or large families needing plenty of space. If you have one of these beasts sitting in your yard growing old, you could potentially rent it out for up to $150/night.
Pop-up campers are another type of RV you can rent out – however this time for the budget-friendly traveler and camper. Depending on the style and state of the camper, you could rent it out for as low as $40-50/night or as much as $80-100/night.
How much you can make will ultimately depend on how often you rent out your vehicle. That obviously depends on where you live and if your state or area is a popular departing/starting point for such types of trips. Think places like California – a state that has so much to offer and is ideal for RV road trips.
Where To Rent Out Your RV
So, where can you rent out your RV?
Could you rent out your RV on your own property? Could you rent your RV on Airbnb? You could technically rent out your RV on your own property. However, this would require you to handle your own payments, insurance, contracts, etc. Also, according to the Camper Report, you can also list your RV for rent on Airbnb as well by selecting the "RV/Campers" option when listing a new rental.
But by far, the most popular way to rent out your RV is via peer-to-peer marketplaces such as Outdoorsy or RVshare. Both websites are designed to help RV owners list their RVs online through a secure platform.
Not only do these types of platforms help you quickly find trustworthy renters, but you can also benefit from the extra security of having insurance coverage, secure bank deposits, 24/7 Roadside Assistance, and vetted renters.
Of course, because of all of these services they are providing, both companies do take a commission on whatever you earn.
In the case of renting on Outdoorsy, it's free to list your RV but they take a 20% transaction fee. Meaning, you earn 80% of the total reservation cost – that includes any add-ons from the renter as well.
As for Rvshare, it's the same, however they take a much larger portion of the pie – 25% commission for the transaction total and 25% on any extra fees. Rvshare might be twice as large as its younger, smaller competitor – Outdoorsy – but they have many more complaints by customers.
RvEzy is another option if you don't find luck with the above two. They also offer full live support, rental insurance, as well as bilingual support in both French and English. Their service fees range between 20% and 32%.
Examples Of RV Rental Businesses
To get an idea of what's possible – and how much you can earn – by renting your RV or camper van out online, here are a couple of examples and real-life listings on sites such as Outdoorsy of people renting out their home on wheels.
Example 1: The Adventure Van (Honolulu, HI)
The Adventure Van "Holo-Holo Hale" is a 2003 Volkswagen Eurovan GLS owned by Haleigh & Cole, two returned Peace Corps volunteers, who converted it into an adventure camper van in 2020 so that others could explore and seek adventures on the tropical island of Oahu. They rent out their adventure van for $125/night and have already had multiple bookings within the first week of them listing Holo-Holo Hale for rent.
Example 2: Luxury Class B Van (San Diego, CA)
Obsidian The Luxury Van owned by KeenCampers is a 2017 Dodge Ram conversion based out of San Diego, California. It comes with all the amenities one could need, including a full off-grid solar electric system, equipped kitchen, and both an indoor and outdoor shower. They rent out their van for $210 per night.
Example 3: All Electric Family
In this next example, YouTubers known as the "All Electric Family" share how they rented out their 22-ft travel trailer for 45 days (with 14 rentals between June-September) and generated $5,766.50 by listing it on Outdoorsy. Click the below video to hear more about their story.
When To Rent Out Your RV
The best and most obvious time to rent out your RV will be whenever it's not in use by you. That could mean during all seasons. If a renter is interested in renting it out in the dead of winter, as long as it's equipped and safe to do so, why not rent it out?
In any case, the best season, let's say, to rent out your RV will be during the spring, summer, and fall months. Particularly between spring and summer, there are many people are heading out to visit the national parks across the States and have more vacation days and time off to do so.
Fall is another lucrative season, though, as some people enjoy getting out when the temperatures start to cool down, especially for road-trippers and campers visiting the national parks across the southwest – namely, Arizona, Utah, New Mexico, and parts of California and Colorado – when it's way too hot to camp.
Pitfalls Of Renting Out Your RV
Of course, although renting out your RV is definitely profitable, it's not without its own challenges, such as:
Stress – you may worry and stress a lot with the idea that someone else is in charge of your motorhome – especially if you have invested a lot in its upkeep and wellbeing.
Liability – there is always the chance you are held liable for renting out a vehicle in case events turn sour. Luckily, both Outdoorsy and Rvshare cover you up to $1 million in liability and up to $200-250k in comprehensive and collision insurance.
Commission Fees – sure, thanks to rental websites you are earning money from your RV whereas otherwise you wouldn't, but the commission fees can really add up – some go as high as 30%+.
Accidents/Damage – accidents happen and although most rental marketplaces provide insurance coverage, it may not be enough in some cases. You may also consider taking out extra/your own insurance.
Maintenance – the benefit of letting your RV sit idly in your front yard is that you don't have to take care of it. When renting it out, there will forcibly be some maintenance and cleaning you have to do in order to be able to rent it out again and again.
Is The RV Rental Business Lucrative?
As we've discovered in this article, the rental RV business is very lucrative and it's only going to become more popular as more people are eager to get outdoors and start traveling more locally.
We've also seen how, depending on the motorhome class type and other factors, you can earn up to and between $30,000 – $60,000 per year in what would be mostly passive income. That is a full-time income, without you having to work full-time.
Renting out your property – no matter if it's an extra bedroom in your home or your vacant RV out in the driveway – is an enormously lucrative business.
That said, if you have an RV that's not getting to do much these days, you might want to consider renting it out instead of selling it as you could potentially earn double or triple what your vehicle is worth!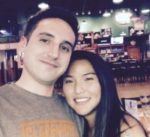 Nathaniell
What's up ladies and dudes! Great to finally meet you, and I hope you enjoyed this post. My name is Nathaniell and I'm the owner of One More Cup of Coffee. I started my first online business in 2010 promoting computer software and now I help newbies start their own businesses. Sign up for my #1 recommended training course and learn how to start your business for FREE!