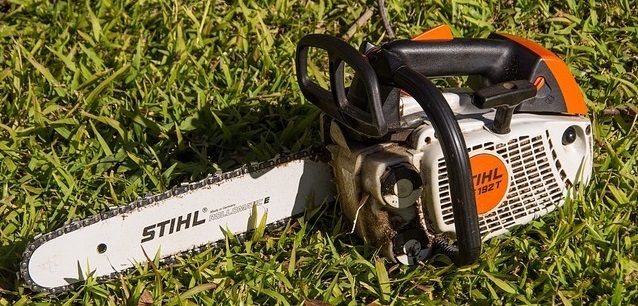 Affiliate Programs, Keyword Lists, and Niche Research for Power Tools
Lately I have been researching some pretty diverse niches, and today's niche of power tools is a HUGE market that is enjoyed by both professionals and everyday home owners. When you think of power tools do not just think of only hand tools. A lawn mower, leaf blower, and even a vacuum are considered power tools, and you can glean different groups of people by which tools they find most useful.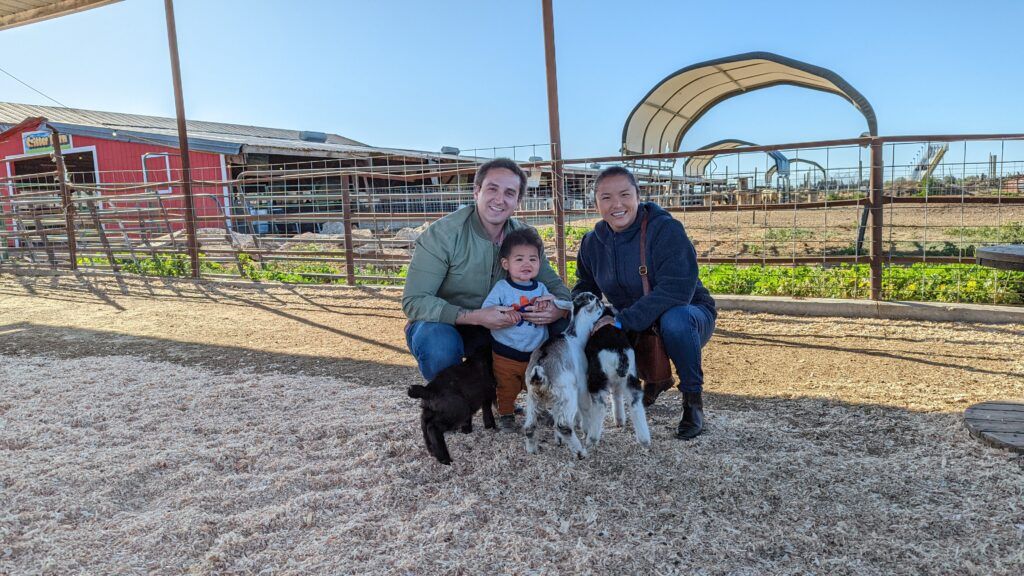 Are You Ready To Work Your Ass Off to Earn Your Lifestyle?
Are you tired of the daily grind? With a laptop and an internet connection I built a small website to generate income, and my life completely changed. Let me show you exactly how I've been doing it for more than 13 years.
Power tools are used on a daily basis by a majority of folks in one way or another, so there are huge profit potentials with this type of niche. Your challenge is going to come when choosing a sub niche because there are so many of them. But don't worry there is help available for you here, and I will be giving you some ideas to guide you in making a decision on which direction to go in.
Now when it comes to choosing your keywords, you should not have any problems finding the high traffic variety. However when it comes to finding low completion keywords, you will have to be specific in order to find good enough results. What I found in my research was that high traffic results were easy but low completion were mostly found when asking a question.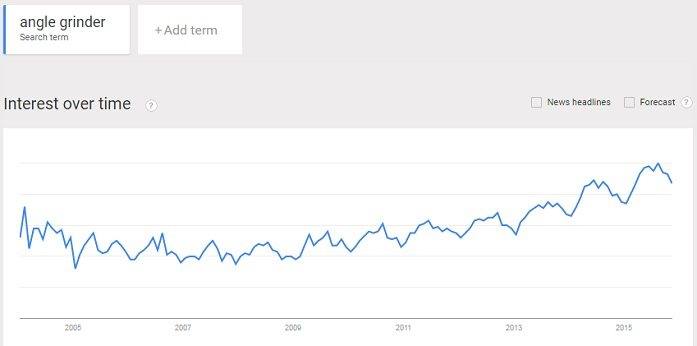 The use of power tools have been around for 120 years. As technology advances so do the functionality and features of the tools. They are also becoming cheaper and more user friendly, which means more average people are likely to buy them. In the past, only trade professionals or hard core enthusiasts would need power tools.
One area which has become popular thanks to reality TV shows, is home demolition and makeovers. The tools of that trade are specific in nature. For example the angle grinder in the graph above and the impact driver in the graph below, are two tools used most often throughout the process.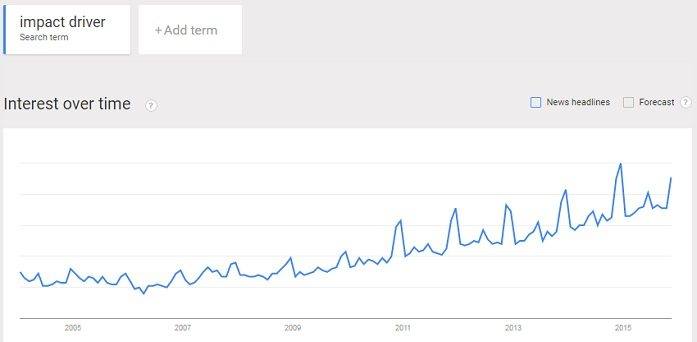 These specific tools and the projects you do with them could be your focused sub niches. Take a look at my review of a the Ultimate Azon Theme to a peek at a niche website based around power drills.
Some of these tools can be applied to a variety professions as well and thus can generate big time profits for you, because you will be marketing to professionals, that require having these things in oder to make money for themselves. If someone needs a tool to make money, you can bet that they'll spend money to buy it. Here are some professions that all use specific power tools as part of their trade.
Vehicle repair
Auto racing pit crew tools
Furniture making
Wood carving
Ice carvings
Antique restoration
Building demolition
Do it yourself for women/men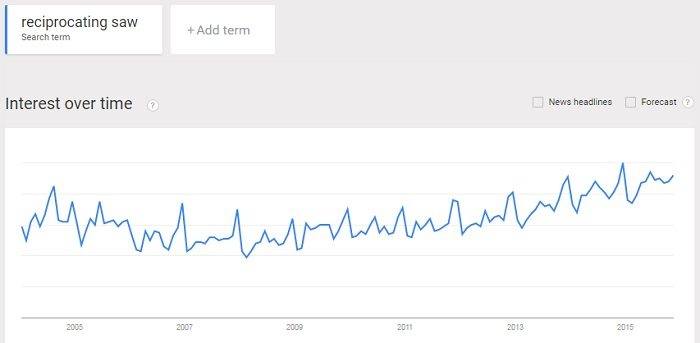 Reciprocating saws are very popular for people who do home restoration projects. They can cut all sorts of things including nails, and can cut in a confined space where other saws cannot. There are an endless amount of trades that use power tools. Even you use power tools in your personal lives. When it comes to sub niches you will want to focus on a specific kind of tool and/or parts and accessories. Here are some sub niches.
Saws
Drills
Grinders & Sanders
Garden power tools
Power tool replacement parts
Engravers
Cordless hand tools
Batteries and chargers
When searching for your sub nice, always remember to look at all of the ways average people and professionals use power tools, both handheld and floor/ground models. Being that many power tools, especially the big floor models, are expensive pieces of equipment, you should be able to pull in some big profits with the following affiliate programs.
Top 3 Affiliate Programs
My Thoughts
One thing I noticed when doing the research for these affiliate programs is that many had low commission payouts, but do not let that prevent you from partaking in this niche. Power tools are not inexpensive items. Most are over $100 apiece and after all of the add-on extra parts one would buy (cases, extra batteries, drill bits, blades, etc), you could be looking at a $300+ order. A professional could easily drop $1000.
It was because of this that dictated how I chose the order of the following affiliate programs. As for the top three it is kind of obvious why I made those choices, based on the companies selected and their nation-wide reputation when it comes to this particular niche. Though two of the top three are nationally recognized names, neither are in the number one spot.
Here's another list of 10 great power tool affiliate programs.
Highland Woodworking
Focus: A large supply of power tools, hand tools, specialized tools, accessories, replacement parts, and a huge selection of unique woodworking specific tools
Commissions: 5%
Comments: Highland Woodworking is my first choice because unlike the next two selections, they are somewhat niche specific to a big niche in and of itself which is woodworking. Of all affiliate programs I reviewed that specialized in tools for woodworking, this company has the most comprehensive selection of common and unique tools.
I liked how their website is laid out with all of the specific kinds of tools listed along the left side of the screen, and that they offer how-to DVDs as well as downloadable guides. They also provide workshops and seminars to help people use the tools they sell for various uses in woodworking. Highland Woodworking also has the highest cookie of 60 days, out of all affiliate programs listed here.
Ace Hardware
Signup URL: http://www.acehardware.com/affiliate
Focus: Anything and everything having to do with home improvement, power tools, hand tools, painting, plumbing, lighting, and building supplies and accessories.
Commissions: 5%
Comments: As I am sure you have seen and heard in the ads, "Ace is the place with the helpful hardware folks." Ace Hardware is my number two selection because of their nation-wide reputation and longevity in the hardware niche. They have been in business since 1924 and have over 4,600 locations. Though they offer far more than just power tools, they do have a very large selection.
Ace's affiliate program offers a 14-day cookie, a top of the line affiliate customer representative service, and the professionalism that has been part of their trademark for all of these years. They have a bright and visually stimulated website that has simple navigation with option filled drop down menus. Being that Ace sells far more than power tools, you will have the ability to earn even more commissions when people purchase other items.
Home Depot
Signup URL: http://www.homedepot.com/Affiliate_Program
Focus: Everything for your home and garden including power tools, garden power tools, specialty power tools, tool replacement parts and accessories.
Commissions: 3%
Comments: Though Home Depot has almost as big an inventory of tools and items for home improvement and light construction, they are my third choice because of their low commission and 1 day cookie. Now that being said, they do have a large selection of power tools and they service both professionals and the home owner.
They do however have a nice user friendly website, and I found that I enjoyed browsing their website better than that of Ace. Home Depot is another nation-wide hardware and home improvement company that has been in business since 1978. They have 2,248 locations and offer an accommodating affiliate program customer service department.
Other Affiliate Programs
Tractor Supply
5%
In addition to tractors and supplies for farmers they offer all kinds of power air tools, drills, saws, grinders, sanders, impact wrenches, compressors, batteries, accessories
Tool Barn
4%
Many kinds of hand and stand-alone units such as battery operated, electric, and gas operated power tools including tools for lawn and garden, hydraulic, flooring, masonry
Tool Plus
5%
Several brands of power tools such as Craftsman, Bostitch, Stanley, Makita, DeWalt, Bosch, Milwaukee, and others all with many different applications
Craftsman / Sears
4%
Long standing quality power tools by Craftsman with drill kits, table saws, band saws, cordless drills, miter saws, air compressors, wet/dry vac, drill presses, bench planer
Rockler Woodworking & Hardware
3%
Saws, planers, routers, drills, sanders, lathes, shapers, drill press, handheld drills, mortisers, grinders, engravers, joiners, multi-tools, cnc 3D printers
Makita Power Tools
1% – 6% depending on the size of order
Circular, reciprocating, and jig saws, cordless drills, impact drivers, impact wrenches, nail guns, concrete cutters, grinders, cutters, sanders, routers, trimmers, planers, and more
DeWalt Power Tools
1% to 3% depending on the size of order
Power drills & fasteners, hammers & hammer drills, grinders, metal working, nibblers, polishing, sanding, saws, shears, power tool accessories and parts
Note: this is my personal favorite brand of power tools
Power Tools Keywords Breakdown
10 Low Competition Keywords (Searches/QSR)
what are the best masonry drill bits – 75/5
who makes porter cable tools – 118/8
how to sharpen chain saw blade – 203/17
what is the best belt sander – 316/26
adjustable pneumatic torque wrench – 242/27
what is the best table saw – 702/43
toro lawn mower reviews – 210/44
12 inch circular saw blades – 120/50
chicago electric power tools review – 135/53
cordless power tool combo kits – 72/60
What's QSR
10 High Traffic Keywords (Searches/QSR)
reciprocating saw – 60500/274
cordless power tools – 10009/297
power tools for sale – 9089/180
ridgid power tools – 8602/244
dremel accessory kit – 8539/153
chicago electric power tools – 6523/221
circular saw blades – 5888/298
craftsman table saw – 5000/169
how to sharpen lawn mower blades – 4148/161
poulan pro chainsaw – 3476/124
Why Is This Different From Google's Number?
Though Google's Keyword Tool has improved in recent years, it still gives inflated (inaccurate) traffic numbers. The keyword tool I use takes data from a variety of search engines, not just Google. Remember that Bing + Yahoo own 30% of the search market.
Other Great Keywords (high traffic, low competition)
porter cable router – 4042/188
makita drills – 1019/293
carbide drill bits – 913/282
replacement power tool batteries – 880/157
cordless nail gun – 867/224
craftsman power tools – 791/259
black and decker leaf blower – 768/164
circular saw blade sharpener – 557/166
pneumatic torque wrench – 519/233
chicago power tools – 489/193
woodworking power tools – 478/265
home depot power tools – 471/153
diamond core drill bits – 420/240
craftsman circular saw – 336/203
best portable table saw – 331/170
battery powered nail gun – 153/118
dewalt dw840k 7 inch angle grinder bag wheels – 136/3
the best masonry drill bits – 82/20
chicago electric power tools replacement parts – 132/32
craftsman circular saw blades – 96/36
best power tools reviews – 152/47
belt sanders sale – 933/53
top rated table saws – 146/62
craftsman cordless drill batteries – 270/64
best chainsaw chain – 228/68
what is the best cordless drill – 9507/77
cordless drill battery repair – 327/83
hardened steel drill bits – 152/87
Affiliate Marketing Action Plan For Power Tools
With this very broad niche you are going to need to narrow it down to a specific aspect or genre. That may seem like a daunting task, but it really is not if you just sit back and think about the many things that people do by using tools: destroying, building, fixing, creating.
I find Do it Yourself also known as DIY, very interesting because it's creative, and provides a lot of room for content creation.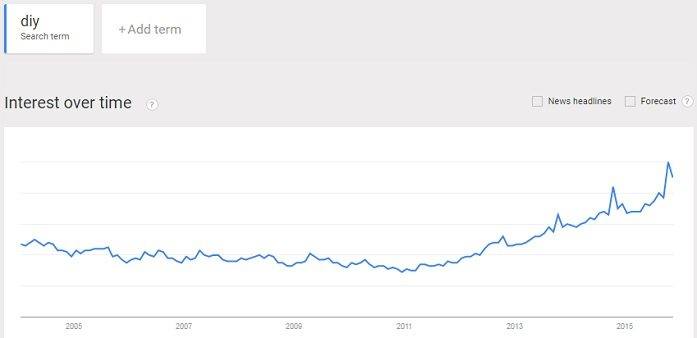 One quick example, is that there are many people who take old wooden objects and repurpose them into functional pieces. I saw a woman on a Pinterest DIY board turn some wooden pallets into furniture for her patio, similar to the below photo.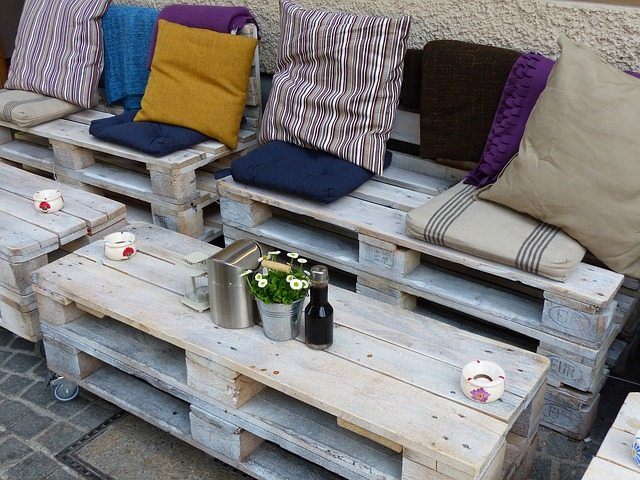 I think a great idea for a website would be specifically about repurposing old things to make new ones, also known as upcycling. Of course, to upcycle bigger items, you'll need a set of reliable tools!
Other possibilities for niche websites could be about helping tradesman improve their craft (or profits), woodworking for the hobbyist, or beginner/advanced home improvement projects.
Need Extra Help?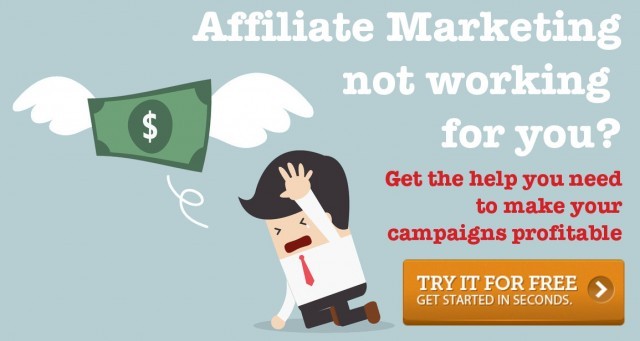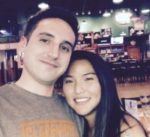 Nathaniell
What's up ladies and dudes! Great to finally meet you, and I hope you enjoyed this post. My name is Nathaniell and I'm the owner of One More Cup of Coffee. I started my first online business in 2010 promoting computer software and now I help newbies start their own businesses. Sign up for my #1 recommended training course and learn how to start your business for FREE!