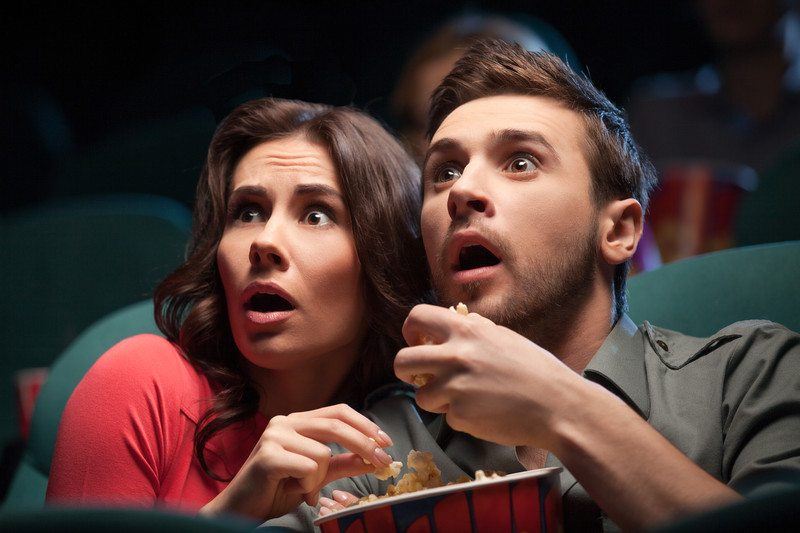 Affiliate Programs, Keyword Lists, and Niche Research for Movies
Movie are something that I'm personally passionate about, so it was a real pleasure to write this post. I actually have a niche website that earns a good amount of income in the general "movie" category, so yes, this can be a profitable business venture. That being said, you definitely will have to segment off a section of the market to focus on, since "movie watchers" are very diverse!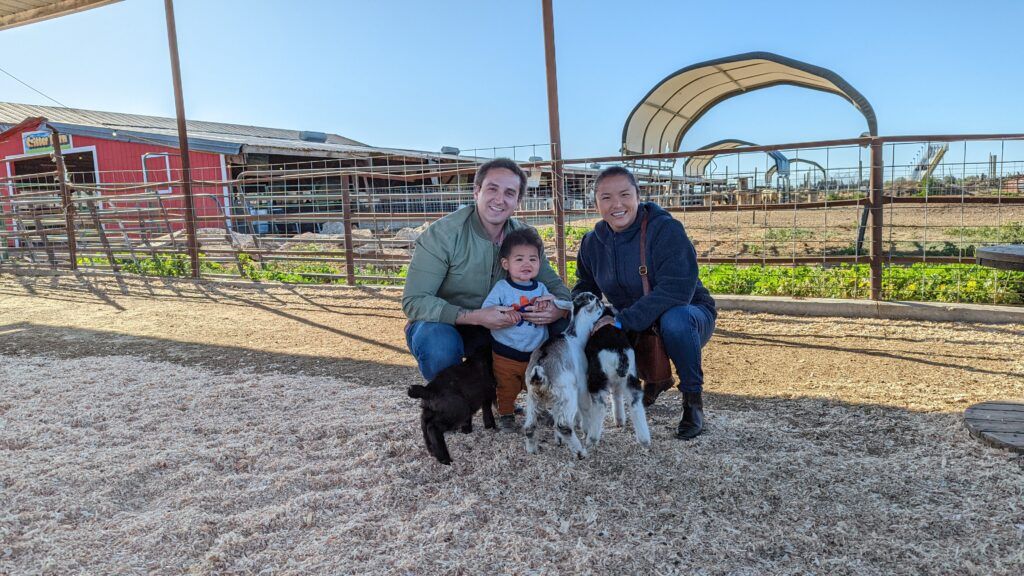 Are You Ready To Work Your Ass Off to Earn Your Lifestyle?
Are you tired of the daily grind? With a laptop and an internet connection I built a small website to generate income, and my life completely changed. Let me show you exactly how I've been doing it for more than 13 years.
"Movies" in general seem to be on a downward trend, but if we look into other areas, we can see that there are rising areas that we can catch the wave on, or at least help us see where movie enthusiasts are looking. One obvious example is Netflix: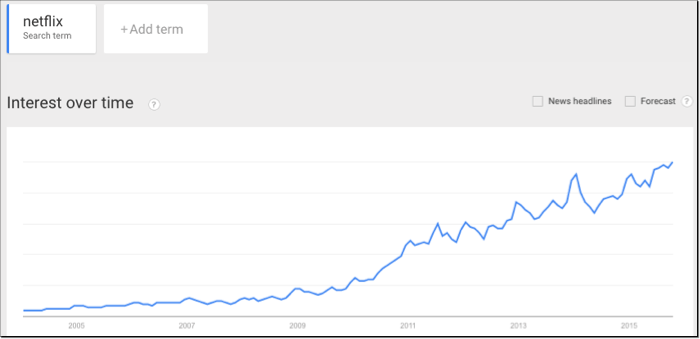 That's a pretty good indication that people are streaming movies over the internet with services like Hulu, HBO Go, Amazon Prime, Google Play, and Apple TV. This is in contrast to what's happening with Redbox, and well, Blockbuster is not even in the game anymore.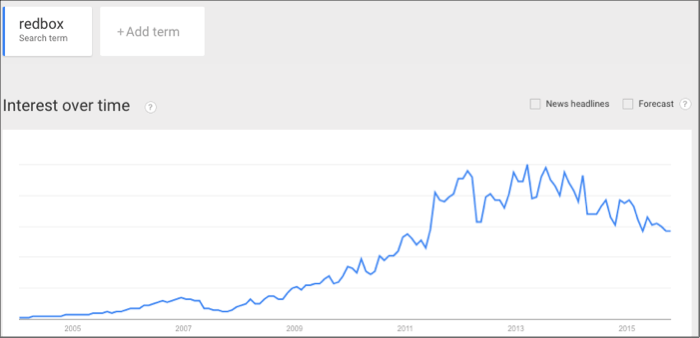 OK, so that's where people are watching movies, but how can we make money from it? There's plenty of ways. One possibility is to choose a genre of movies to review, discuss, and write about upcoming events. A few excellent examples that I've research for my own personal interest in the past were zombie movies, dystopian future movies, sci fi movies, and horror movies.
Yeah, I guess that says a lot about what type of movies I enjoy! I've seen some truly dedicated sites that are definitely making money…even if it's just from Google Adsense and they aren't really doing any affiliate marketing.
But other genres could be Christian movies, rom coms, comic book movies (very popular right now!), adult animation, and family friendly movies. Oh, and don't forget classic cinema, black and white movies, independent films, and 'the cinema experience'.
Top 2 Affiliate Programs For Movies & Cinema
My Thoughts
Actually, it was quite disappointing to see that there were not many general "movie" affiliate programs out there. I had to shave down my Top 3 to a Top 2, and didn't even bother to write the details of the other, less interesting programs I found.
That doesn't mean that you can't find appropriate affiliate programs though. Selling movie watching devices like Roku and Chromecast through Amazon is still an option.
You'll also be able to find more specific items related to the genre you promote. For example, zombie gear is very popular, and would go perfect if that's the type of movies you write about. Video game affiliate programs related to your niche is also worth looking into, since a lot of games these days are story driven, and kind of like watching a movie. Someone with a home entertainment center would likely have a video game setup as well.
Which reminds me, another possible niche could be building a home cinema!
Apple iTunes
Signup URL: https://www.apple.com/itunes/affiliates/
Focus: Movies, music, apps, games
Commissions 7%, 24 hour cookie
Comments: A lot of people have extensive iTunes libraries full of movies and music, and it'll be easier to get someone to download a movie these days than to actually order a box set or a DVD (in my opinion). Of course, you an only reach people with Apple products at this point, but there's a rumor that Google Play will be coming out with an affiliate program soon (rumors still going on as recent at Aug 2015)
7% isn't bad, but the 24 hour cookie is pretty short. Make sure your call to action is strong so people buy on the spot based on your recommendation, rather than a day later!
Fandango
Signup URL: http://www.fandango.com/affiliateprogram
Focus: Cinema, movie tickets
Commissions: Base commission rate: $0.10 per ticket, $2 per gift card order with performance-based commission increase
Comments: If you and your fanbase enjoy going to the cinema, this could be a good affiliate program to join. Their commissions aren't great though. I think if you want people to order tickets though your website, you should make an explicit effort to say that doing so supports your website. Most people are not aware that you may earn from the links, and it doesn't hurt to remind them that they can support you by clicking your link.
Other Affiliate Programs
http://www.docurama.com/about/affiliates/
http://www.filmmovement.com/affiliateprogram/index.asp?
http://www.indiefilmfunding.com/idevaffiliate/index.php
Movies Keywords Breakdown
Top 10 Low Competition Keywords (Searches/QSR)
best indie movie soundtracks (48/6)
scariest indie horror movies (112/7)
top romantic comedies of the decade (160/9)
best independent movies 2013 (112/12)
online tickets booking for movies (144/20)
wireless home projector (32/23)
What's QSR?
Top 10 High Traffic Keywords (Searches/QSR)
bow tie cinemas (10995/254)
latest hollywood movies (6226/151)
best romantic comedy movies (3005/116)
zombie movies 2014 (1223 (86)
home cinema projectors (1141/238)
best home theater speakers (971/113)
conspiracy documentaries (554/294)
wireless home theater speakers (463/128)
epson powerlite home cinema 8350 projector (303/175)
Why Is This Different From Google's Number?
Though Google's Keyword Tool has improved in recent years, it still gives inflated (inaccurate) traffic numbers. The keyword tool I use takes data from a variety of search engines, not just Google. Remember that Bing + Yahoo own 30% of the search market.
Other Great Keywords (high traffic, low competition)
hollywood movies download
online movie tickets
new movies this week
home theater projector reviews
funny zombie movies
space travel movies
best free documentaries
best home theater subwoofer
latest romantic comedies
top rated home theater speakers
indie rpg horror games
independent movie production companies
lcd home theater projector
best indie horror movies list
Affiliate Marketing Action Plan For Movies
For this particular market, I would plan on including Google Adsense into my monetization strategy because I really don't see a lot of unique opportunities for affiliate promotions right off the bat. However, as your site grows, you can get into more general product reviews including the ones mentioned above like speaker reviews, TV reviews, and related gear like t-shirts, mugs, hats, and other paraphernalia.
For me, I would probably start a website about post-apocalyptic sci-fi movies. I'd do movie reviews, keep up on news/speculation related to upcoming movies, and search for interesting products related to the movies I like.
I would also invest heavily into a social media presence! This is one area where fans are very active, and love talking about the movies they love. There are several "horror movie" fan groups on G+ that I participate in, and every day is full of funny, interesting postings, and there are tons of people with good movie recommendations.
Of course, you don't want to jump in and say, "visit my website". Just start out as a member, and people will slowly learn that you own a website, and may start to creep over to see what's going on…as long as your content is solid!
Need Extra Help?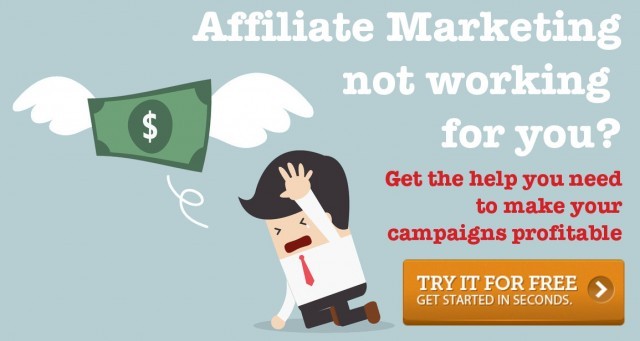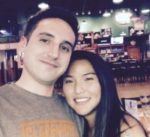 Nathaniell
What's up ladies and dudes! Great to finally meet you, and I hope you enjoyed this post. My name is Nathaniell and I'm the owner of One More Cup of Coffee. I started my first online business in 2010 promoting computer software and now I help newbies start their own businesses. Sign up for my #1 recommended training course and learn how to start your business for FREE!