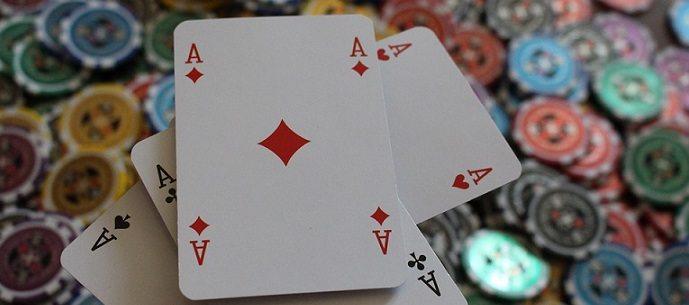 Affiliate Programs, Keyword Lists, and Niche Research for Poker
Do you like playing Poker? Well, the good news is that you do not need to be an expert or world class player to make money in the game! You don't even need to play on a regular basis (thought it will help). In the world of affiliate marketing, it doesn't matter how good of a player you are, what matter is that you can show people the best products they can buy or places they can learn how to be a better player.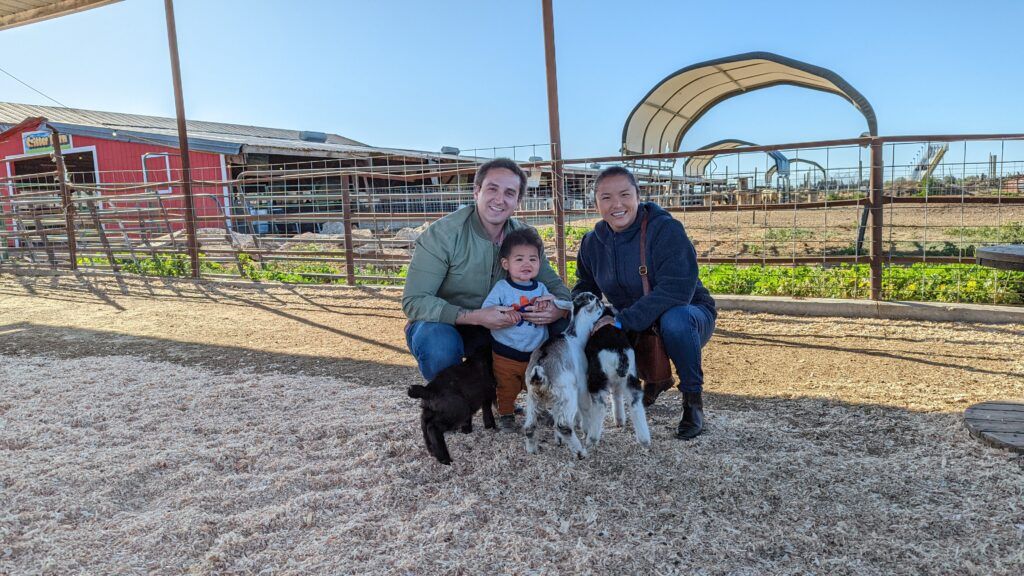 Are You Ready To Work Your Ass Off to Earn Your Lifestyle?
Are you tired of the daily grind? With a laptop and an internet connection I built a small website to generate income, and my life completely changed. Let me show you exactly how I've been doing it for more than 13 years.
Poker has been played in various forms since the early 1800s but really became super popular at the beginning of the 21st century due to an explosion of online poker and televised poker tournaments. It was out of the online poker fury that many affiliate programs were created, and not just here in the U.S.
However because of gambling regulations here in the west, the heated interest in both online poker and poker in general has basically cooled off. Though it is still a great niche market to get into for earning revenue through an affiliate program, it is not as exciting as it was 10 years ago.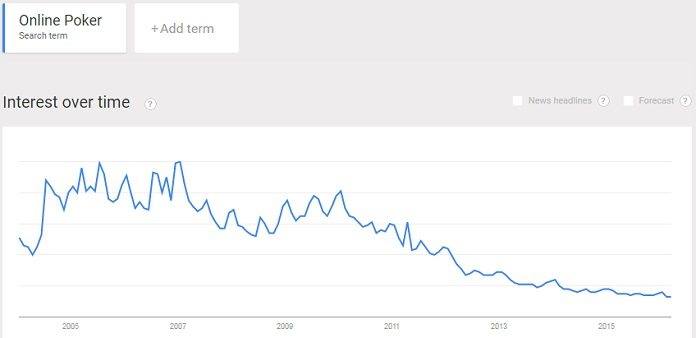 There will always be people wanting to play and win money playing poker. If this weren't true, casinos would be going out of business. People will always gamble and if they can do it online from the comfort of their home, there will always be customers for you to make money from.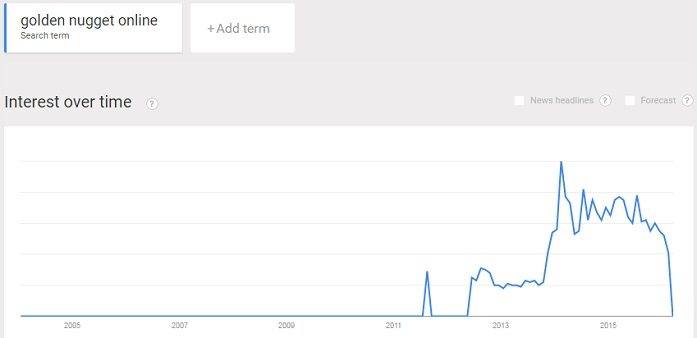 Just as I was typing up this blog I saw a TV commercial for Golden Nugget Casino online gambling advertising Texas Hold'em and Omaha poker. This is yet more proof that poker is by far not a dead niche to get into and there are even more ways for you to make good money in this niche which I explain below in my thoughts on the affiliate programs.
Keep in mind, not all poker is played online! If people are playing at home, they are going to need cards, chips, and other swag to get their games rolling.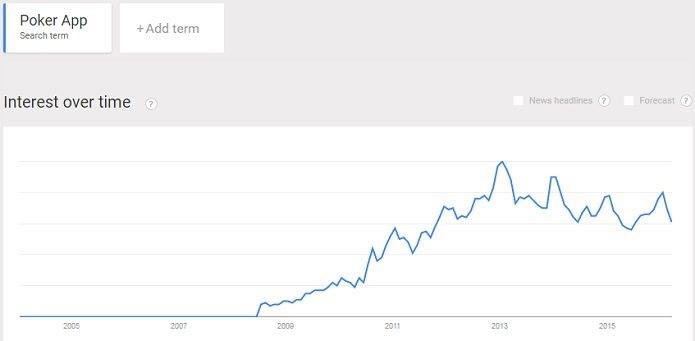 An area of this niche that is on somewhat of a rise is the use of poker apps for your mobile devices, making it easier for you to get your poker fix while on the go. With a majority of people using their smart phones to go up online, casinos and even some of the more popular poker affiliate programs are creating apps.
As Apple's ubiquitous catchphrase goes, "there's an app for that" a few of the affiliate programs I have listed below have come out with their own app for playing poker while on the go anywhere in the world. The one that seems to be the most popular is that of PokerStars.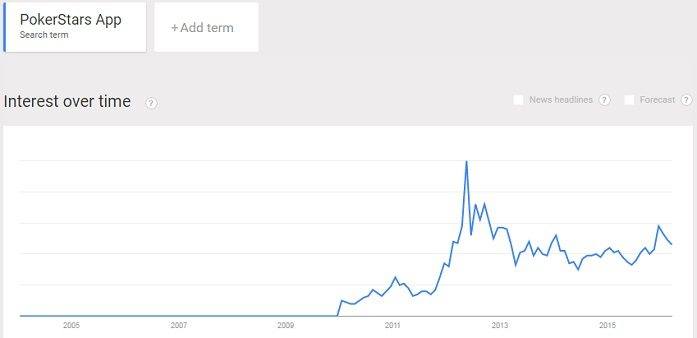 Though the niche of poker is pretty much a focused niche in its own right, you will not have any problems coming up with high traffic keywords. However it will be a bit of a challenge to find low competition keywords as well as finding affiliate programs that are not associated with online gambling.
Gambling is well known to be a hot niche where big money can be made, so a lot of the big players have established sites and campaigns here. That doesn't mean however, there won't be a chance for honest, high quality content to squeeze in and get a piece of the pie.
If you are passionate and interested in poker, there is ample opportunity to make money. People told me that the "make money online" niche was saturated 5 years ago, and look at me now!
Let me give you a few more examples of some sub niches if you'd like to focus on one aspect of the game.
Free online poker games
Online poker lessons
Portable poker sets
Poker tables
Poker chips and racks
Specialty poker playing cards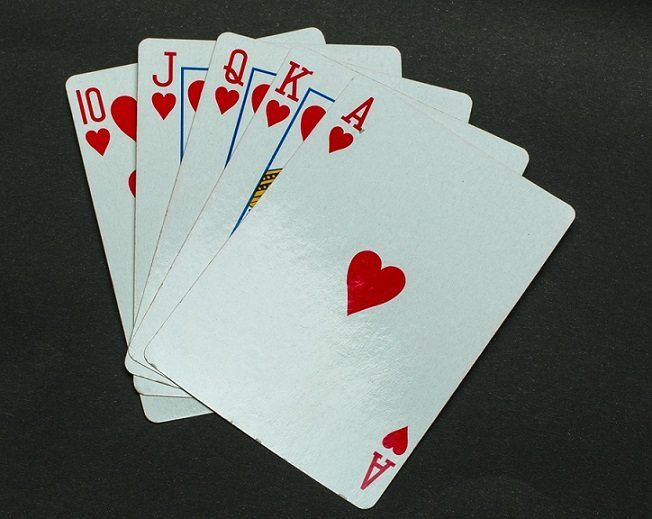 Top 3 Affiliate Programs
My Thoughts
The poker niche, though not as popular as it was 10 years ago, is stil fairly popular especially in Europe where most of the poker affiliate programs are based. This seems to be because of the rules and regulations we have here in the U.S. when it comes to online gambling. We do have some programs but not as many as those from other countries.
The nice advantages to joining many of the following poker affiliate program, comes from the ability to make big profits in the way the commission structure is set up. What I found to be common with a majority of the programs listed below, is that the commissions are based on a revenue share of net winnings across all of your affiliate referrals.
What this means is that each calendar month, you will earn a percentage of the net revenue from all the players you have referred. The more people you refer, the higher your commission percentage will be, and this is on top of the commission you get for the initial referral signup.
Another nice benefit to joining these programs is that your sum winnings will also include winning totals of other online gambling games offered by the affiliate program. Of the 10 affiliate programs listed below, only one is exclusively poker. You have the ability to earn higher commissions based on the winning totals from all gambling games offered.
I opted to focus on the "betting" side of poker for the more in-depth selections. I'll also add some "equipment" focused ones below that you can check out for yourself.
Bet365 Affiliates
Comments: Bet365 affiliate program is a professional marketing system used by individuals and companies who own and operate their own websites for the purposes of promoting a reputable gambling company to their website visitors. They offer you access to more stats on the performance of your affiliate campaigns than anyone else in this niche of online gaming for money.
Bet365 provides every affiliate with a dedicated affiliate team member to help maximize your commission earning potential across all of their gaming portals. They have a solid reputation with over 21 million customers worldwide and are members of GPWA (Gambling Portal Webmasters Association) and APCW (Association of Players, Casinos, and Webmasters).
Because of this, their lifetime cookie, and their simplistic and easy to navigate website, I have chosen them as my number 1 selection. Though many online poker affiliate programs pay a range of commission percentages based on how many referrals you bring in, Bet365 commission of 30% is firm across the board regardless of the amount of referrals you have.
Unibet Affiliates
Signup URL: http://www.unibetaffiliates.com
Focus: Online Poker, Casino, Sportsbook, Bingo, Slots and Mobile
Commissions: 20% to 35% depending on amount of referrals
Comments: Unibet's motto is 'By Players, for Players' and that means Unibet Affiliates has a team with a real understanding of affiliate marketing and will go the extra mile in offering a professional level of support to its affiliates. The testimonials from their members all praise their services and attention to detail in helping affiliates to grow their online businesses.
With a central team counting many decades of combined affiliate management experience, Unibet has dedicated country managers for their worldwide affiliates providing language support in all areas of their program. Based on all of these stats, their 45 day cookie, great testimonials, and user friendly website, I have chosen them as my number 2 selection.
Commission.Bz H4
Signup URL: http://www.commission.bz
Focus: Online Poker, Casino, Sportsbook, and Racebook
Commissions: 20% to 35% depending on total amount earned by referrals per month
Comments: Commission.bz was formerly known as BetOnline.ag and SportsBetting.ag brands. They have now consolidated to this one website yet still offer a host of online gaming in the form of online poker, online casino, sports betting, and horse betting.
After combining everything into one website Commission.bz put together a team of dedicated affiliate reps to help affiliates grow and make money. As my number 3 selection, their affiliate website has everything you need in affiliate information right in front of you and is easy to navigate to find what you need.
Commission.Bz offers a 30 day cookie and a very helpful affiliate marketing staff to guide you to higher commissions. They strive to create lifetime players which in the end, creates more residual income for you the affiliate.
Other Affiliate Programs
PokerStars
15% to 35% depending on amount of combined earnings of referrals
Full Tilt Poker, Mobile, Live affiliate events in European Poker Tour, PokerStars Caribbean Adventure, Latin American Poker Tour and Asia Pacific Poker Tour
Betfair Partnerships
30%
Online Poker, Casino, Sportsbook, Exchange Games, Bingo, and Arcade
Affiliate Edge
30% to 40% depending on amount of combined earnings of referrals & 50% on first 2 months after signup
Online Poker, Casino, and Slots available also for Mobile
PartnerEarnings.com
Up to 40% depending on amount of referrals
Online Poker and Casino
Intertops
20% to 35% Referrals
Online Poker, Two Online Casinos and Online Sportsbook
Flush Affiliates
25% to 35% depending on total amount earned by referrals per month
Online Poker and Casino Games
Carbon Poker
40%
Online Poker and Casino Games
Poker Equipment Affiliate Programs
One thing I noticed while researching the equipment side of things is that a lot of the poker supplies places were also places where you could buy other gaming table supplies like darts and billiards. A lot of the affiliate pages looked pretty old and poorly maintained, so be sure to send an email to make sure the program is still active.
If you have trouble finding specific programs for poker, try checking out billiards affiliate programs and see if they have poker stuff. Even something like "man cave", "games", or "cards" would be potential avenues to search under.
http://www.worldpokersupplies.com/affiliate_program.htm
http://www.buildyourownpokertables.com/poker-supply-affiliate-program
http://www.89billiardz.com/89afpr.html
http://www.darting.com/Affiliate-Info/
http://www.dallaspooltable.com/t-affiliate.aspx
http://affiliates.888.com/
Poker Keywords Breakdown
10 Low Competition Keywords (Searches/QSR)
what is texas holdem poker online – 167/1
online poker games for USA – 112/2
best online poker sites US players – 575/12
what is the best poker hand – 313/24
is online poker legal in the USA – 157/26
how to win in online poker – 121/40
best free online poker sites – 107/45
how to make money at online poker – 1968/46
what is the best poker site – 334/47
how to win poker tournaments – 112/88
What's QSR
10 High Traffic Keywords (Searches/QSR)
free poker download – 201000/195
high stakes poker – 110000/236
free poker chips 40500/194
888 poker – 26102/240
home poker games – 18100/180
the world series of poker – 12479/229
how to play poker online – 9671/216
texas holdem poker – 9491/219
how to play poker – 8432/227
what is online gambling – 8417/222
Why Is This Different From Google's Number?
Though Google's Keyword Tool has improved in recent years, it still gives inflated (inaccurate) traffic numbers. The keyword tool I use takes data from a variety of search engines, not just Google. Remember that Bing + Yahoo own 30% of the search market.
Other Great Keywords (high traffic, low competition)
poker online games
full tilt poker
best online poker sites
poker statistics
online poker strategy
poker table felt
carbon poker
poker for fun
casino gambling gaming online
how to win online poker
play poker online for free
poker strategy
online poker site
real money poker
poker cheat sheet
custom poker chips
free texas holdem poker
online poker sites for US players
custom poker tables
best poker app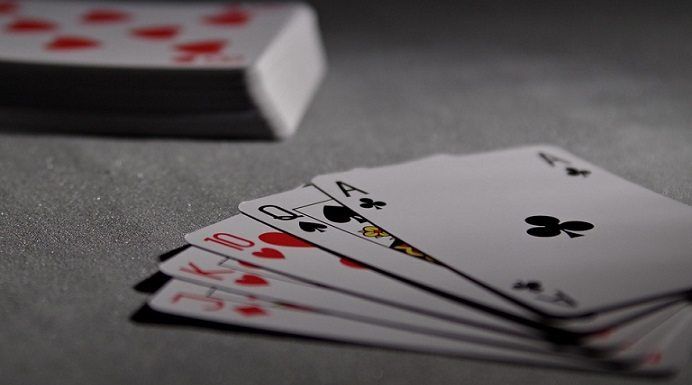 Affiliate Marketing Action Plan For Poker
The action plan for this poker niche is pretty much a straight forward approach to building and growing a website in this topic. What I would do is choose one of the affiliate programs above, and for me that would be Unibet Affiliates because I like how I can be paid in 3 ways: from the initial referral signup and activation, from a percentage of the monthly net revenue of referrals, and from getting others to become affiliates.
Plus with Unibet, every month you get 20 or more people to become members and/or affiliates, you will get an extra 5% on top of whichever percentage you are currently qualified for.
One thing to note here is that all of the affiliate programs listed above are open to affiliates from the USA. I did run across several programs when doing this research that are not available for residents of the United States. I believe this has to do with the online gambling laws we have here, so keep it in mind when signing up and planning your site.
In addition and after I got my website going with one of the programs above, I would also affiliate with a company that sells online training in how to play and win in online poker tournaments. This compliments those looking to engage in some of the poker tournaments offered by the affiliate programs.
Ebooks, videos, and home supplies would be potential sources for diversified revenue.
Need Extra Help?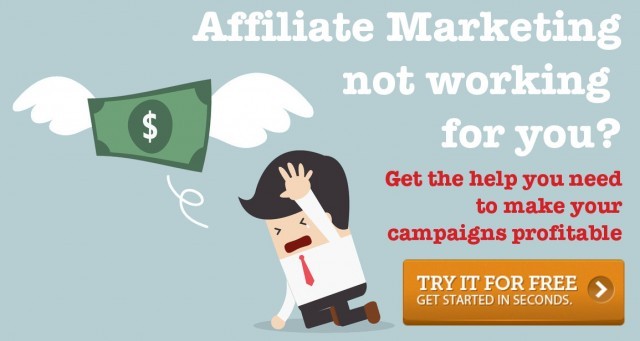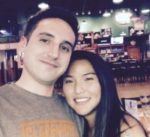 Nathaniell
What's up ladies and dudes! Great to finally meet you, and I hope you enjoyed this post. My name is Nathaniell and I'm the owner of One More Cup of Coffee. I started my first online business in 2010 promoting computer software and now I help newbies start their own businesses. Sign up for my #1 recommended training course and learn how to start your business for FREE!