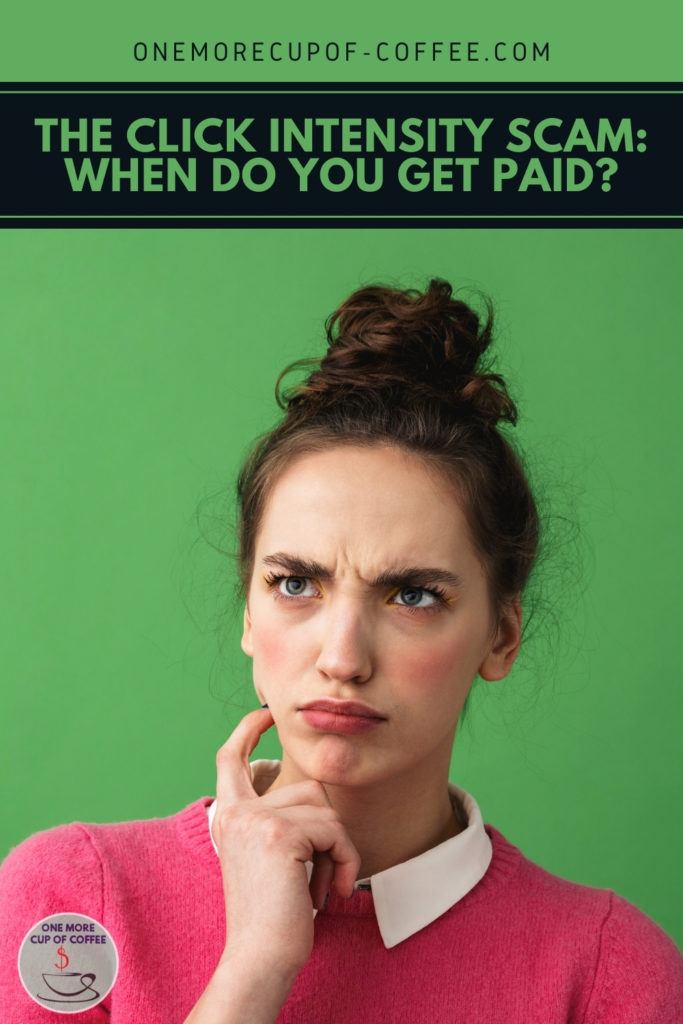 Click Intensity Review
Product Name: Click Intensity
Product Owners: Nick Johnson, Tara Mish
Advertised Price: $25 – $100,000
Rating:
SCAM!
What Is It?
Click Intensity is a network marketing company, that could also be classified as a pyramid scheme or Ponzi. The idea is that you purchase ad packs (silver packs) for $25, and they eventually pay $30 per ad pack purchased.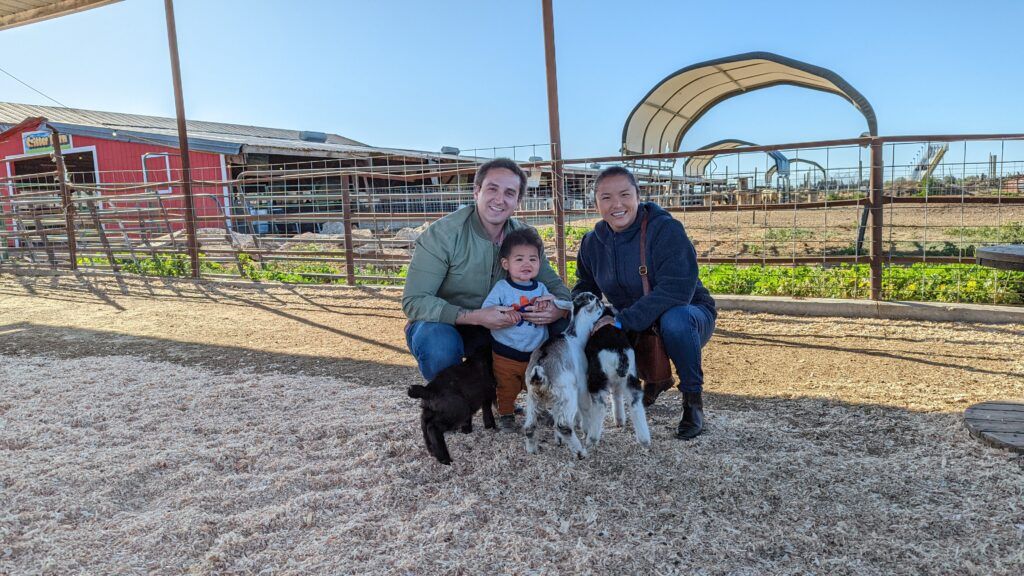 Are You Ready To Work Your Ass Off to Earn Your Lifestyle?
Are you tired of the daily grind? With a laptop and an internet connection I built a small website to generate income, and my life completely changed. Let me show you exactly how I've been doing it for more than 13 years.
Short Review
How you make money with this company is that the packs you buy are supposed to eventually pay, but even the owners do not know when you will be paid. They even say it in videos you'll see embedded in my review of Click Intensity here.
Though the product that you'll supposedly be marketing is "advertising" and clicks, the real appeal of joining this company is to recruit new members. You get paid 10% commission on all Level 1 recruits.
Click Intensity is an outright scam, and there are many red flags I will discuss in my review.
Before You Buy
Many of you looking into business opportunities have had bad experiences with MLMs and network marketing companies before. The main idea behind this type of business model is that there are two ways to make money.
1) Sell a product
2) Recruit new members
What is the product? "Ad packs"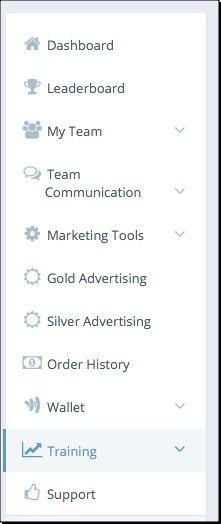 In their Concept Presentation PDF, they briefly discuss the rise of online advertising. However, they never actually tell us how we are supposed to sell advertising packages to these companies, or how selling ad packs actually makes us money.
This is the first red flag with Click Intensity. They gloss over the product sales part of the opportunity, and quickly move into the recruitment details, and how you can "spend money to make money".
Compensation Plan
level 1 (personally recruited affiliates) – 10%
level 2 – 1%
levels 3 to 6 – 0.5%
level 7 – 2%
There are seven levels of recruitment. You must spend a certain amount of money to be eligible for each level though. For the most basic level, you only need to spend $25.
But in order to receive credits for the multi-level tiers, you'll need to spend up to $100,000 (Level 7). They really push the "spend money to make money" aspect, which is another red flag worth noting.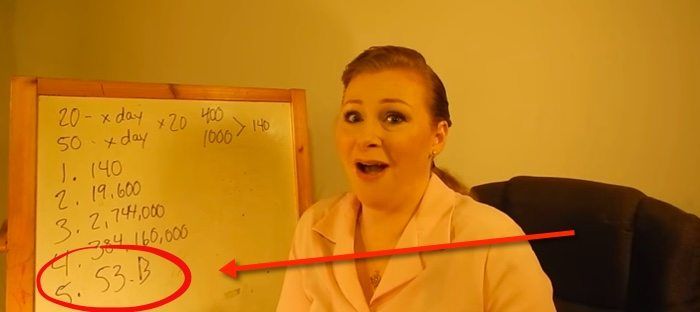 In the screenshot above, Tara Mish is talking about how by Level 5 of recruitment you'll have 53 billion people on your team. Ummm, there's not even that many people in the world, let alone people that would invest money into Click Intensity.
Clearly, we are dealing with a pyramid scheme at this point.
What I Liked
Click Intensity hasn't launched, and there's already a lot of buzz about it. I've received several spam emails and seen it posted on Facebook a bunch of times.
If you are the type of person that enjoys hopping from opportunity to opportunity and doesn't mind taking advantage of your "team" by selling them stuff from a company destined to fail, then this could be a good way to make money.
If you currently have an email list and have no problem sending junk offers so that you can earn a few bucks, you might be able to take advantage of the buzz around this company.
Note: Before spending money, do your due diligence. Their YouTube Channel has lots of videos worth investigating so you can make your own decision.
What I Didn't Like
Core Commitment #2: Buy silver packs daily
Already in training video #2, they are asking you to buy something every day until you have purchased 4,000 silver packs! $25 per pack X 4,000 packs = $100,000.
Keep in mind, they say in the Concept Presentation PDF as well as in their training videos that they do not know when the packs will payout. Are you ready to commit $100,000?!
Remember, according to Tara Mish, this is 100% required to be successful!
This pressure to spend a lot of money is one big reason to not sign up with Click Intensity. Think about what they are telling you:
"You are guaranteed to make money but we don't know when we can pay you"
If you still can't see this as a scam, then let's continue!
Video Proof: They Don't Know When Ad Packs Mature!
Get In On The Ground Floor Mentality
Maybe this is just something I find annoying, but they really play up the idea that you're "getting in on the ground floor". This is a phrase we hear over and over again in the network marketing scam industry. Please just show me the facts and stop trying to pretend you're the next Facebook or Google.
Actions speak louder than words, but in the presentations I saw, it was just a lot of hype and motivational hot air.
Low-Quality Production
If this is such an awesome opportunity, why is the production quality so low? There are moving chairs in the background and phones going off. Everything is off the cuff, and there are no video edits. At one point, Tara takes about 30 seconds to turn off the camera and is talking to someone in the background.
Come on, they can't even clip the end of the video to remove that garbage?
It's clear to me that the training videos were produced by one or two people, without any kind of "team" as claimed. Wouldn't you think that such a successful company would do the bare minimum to make a decent presentation for recruiting members?
Even if you don't mind the low-quality production, remember, part of your earnings depends on convincing people to join the company. How is this going to reflect on you as a team leader?
Destined To Fizzle
The reason that Click Intensity doesn't know when they can pay you is because they are dependent on revenue from new members to pay the old members. This is the definition of a Ponzi Scheme.
In fact, all Ponzi's eventually fail. There is a finite number of people in the world and an even more limited number of people interested in scammy business opportunities. Once new members stop signing up, revenue stop flowing in.
Old members stop getting paid. New members never get paid. Either the FTC gets involved, or the company just fades away.
Do you want to build a real online business that earns revenue for years to come, or join up with a short-lived scam and maybe earn a few bucks? Even I could make money from this business, I would not want to, because I know that the people I recruit would lose money.
No Training On Building A Business
One last point to hit home. Even if you don't believe me that Click Intensity is a scam, at the very least you can see it's not worth your time or money.
They provide no training whatsoever on how to grow your team. Everyone knows how to post links to Facebook or send emails to friends. But what happens beyond that?
How do you build an online brand?
How do you grow your business with a website?
How do you leverage social media outside your circle of friends?
How do you recruit and sell beyond family or friends?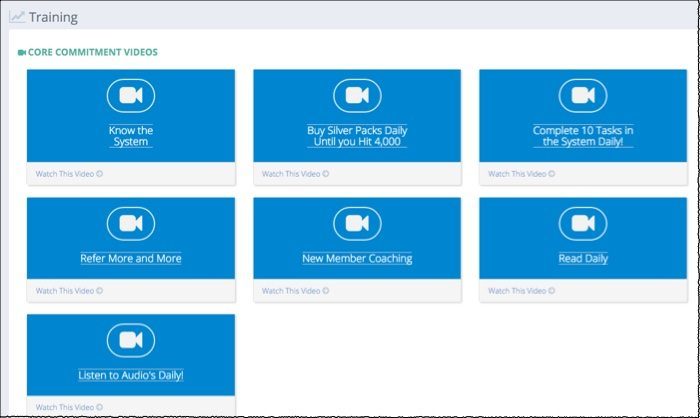 There's simply no training other than a little bit of motivation and encouragement. If you have a large circle of influence, an email list, or experience in network marketing, then maybe you could make some money here. If you are just starting out and have no idea how to start or grow an online business, then Click Intensity is not the company to teach you how to do it.
What Now?
Rather than invest your time and money into learning how to recruit your family and friends into a business opportunity, I recommend building a website that actually sells legitimate products.
The world of online business has many potential, legitimate opportunities to sell things online.
You can build a small website about any topic that interests you, and promote products from other companies for a commission. These are REAL products, not "ad packs" or "make money systems".
You can start a fitness website and promote Vitamix. You can start a computer website and promote laptops. How about a video game website, or one about essential oils? Anything is possible. I have a website about making beer at home!
Learn how legitimate online marketing works, and how you can start your first website on any topic, promoting products you truly believe in. Build a business that lasts for years!
Can You Generate Reliable Income With Click Intensity?
The Click Intensity Review
This is not a company I would join or promote. I think it will be a short-lived pop in the world of network marketing.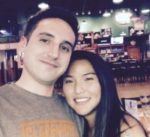 MLM Critic & Author: Nathaniell
What's up ladies and dudes! Great to finally meet you, and I hope you enjoyed this post. I have to be honest though. I'm not a big fan of MLM. Tried it. Hated it.
Affiliate marketing is cheaper, faster, and easier. See for yourself and join millions of other successful affiliates generating income from their blogs!
No inventory. No fees. No recruiting. 3 BILLION potential buyers online.
Reader Interactions