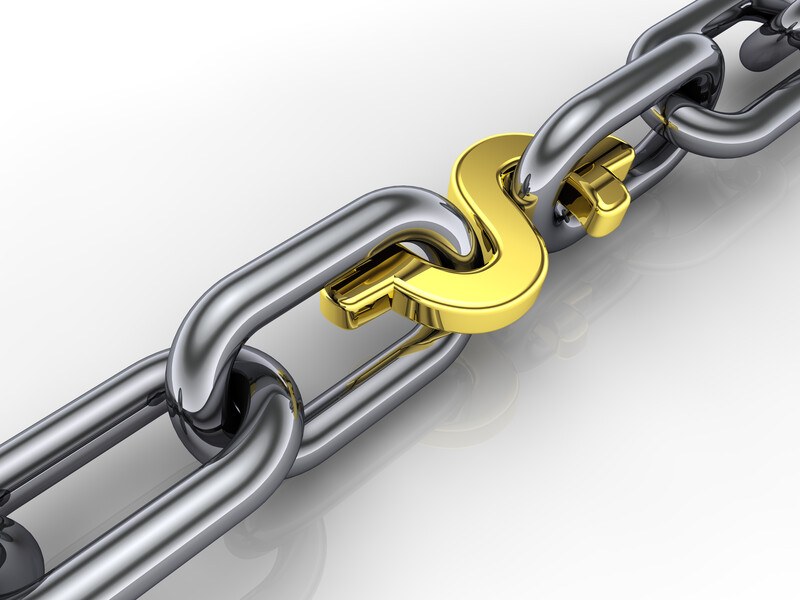 One of the most sought after ideas of making money online is that you can get paid to post links. The idea is that you don't need your own website, you don't need any products, and well, you don't have to do any real work. It sounds really easy, like a way you could earn a side income by doing some online work in the evenings and weekends.
The truth is, yes, you can get paid to post links. However, it's only part of the truth!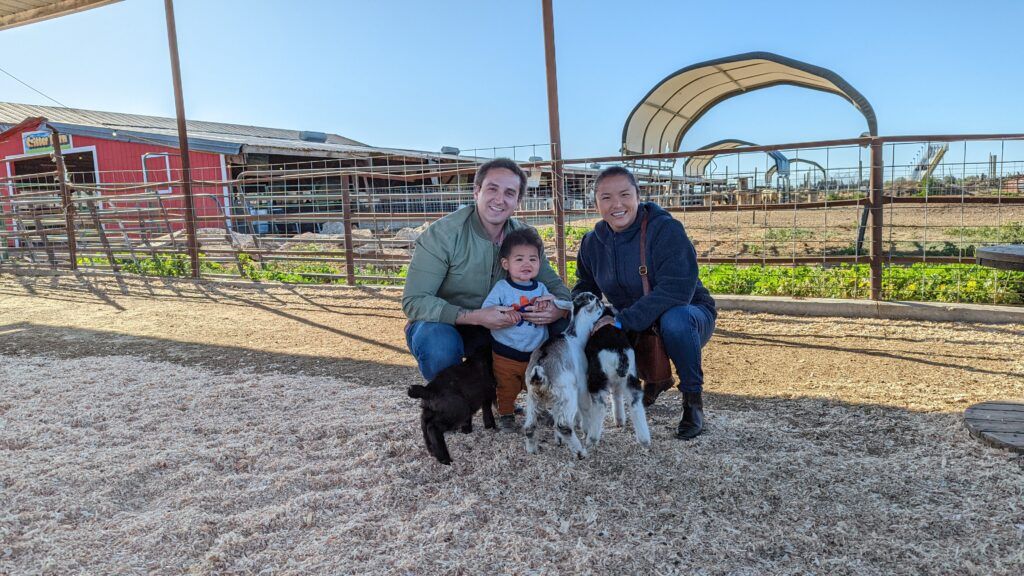 Are You Ready To Work Your Ass Off to Earn Your Lifestyle?
Are you tired of the daily grind? With a laptop and an internet connection I built a small website to generate income, and my life completely changed. Let me show you exactly how I've been doing it for more than 13 years.
As someone who's worked online for 10 years now, I know for a fact that you can earn money through links. The details of how and where to post them is where things get foggy. Keep reading to find out what actually works, and what's a load of BS.
Two Ways Getting Paid To Post Links Is A Scam
How To Actually Get Paid Posting Links
Two Ways Getting Paid To Post Links Is A Scam
There are two main ways people are encouraged to post links online, and these two "methods" are total scams. In fact, you run the risk of getting some serious consequences if you engage in these activities.

Method #1: Social Media Link Spam
This first method is super easy to understand, and it's why it's so popular. Companies want to pay you to advertise their products on popular social media sites, especially influencer pages. Have you ever seen a YouTube video with the top comment that says "Go to my secret money-making method!"?
Do you browse instagram and see broken-English comments that say something like click to my profile and see how my sister earns $500 per day.
Those are link spam, and those people are getting paid to do it.
Of course, they are not getting paid very much, but they are earning money by posting links online! Is that the work you want to be doing? It doesn't sound very fulfilling to me.
Even if you don't care about how annoying you'd be to everyone, you must consider the real risks of doing that type of stuff. The main risk is that your personal account could be banned. Even if you use dummy accounts, tech companies are smart enough to ban your IP, or track your phone number to make sure you don't use alternate accounts.
Examples: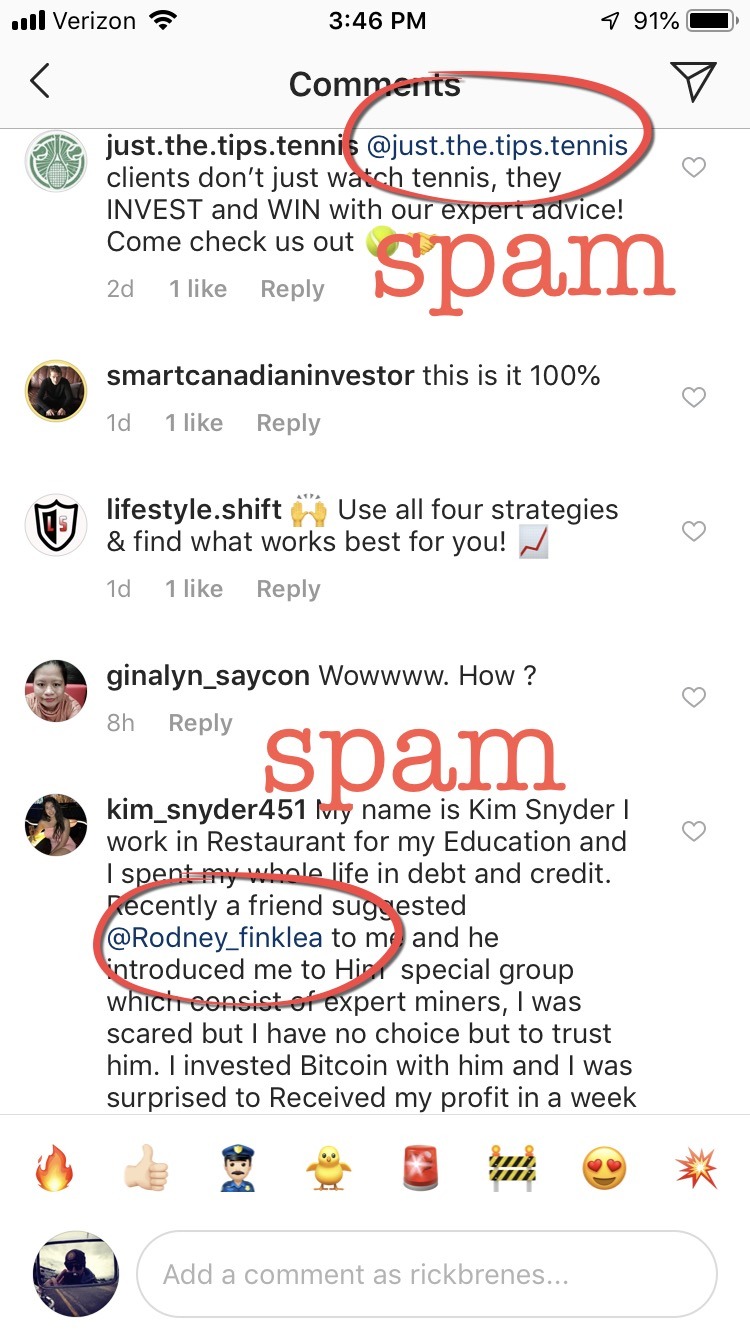 Getting Banned From Websites
Even if the moral plea to keep the internet free and clear of spam does work, you need to consider the practical consequences of posting spam links.
If you use your personal accounts, they WILL get banned. Link posting is a huge No-No on any legit site, and if you do it, no matter how "good" or "useful" you think the company is that you represent, you will have one or more of your accounts banned.
Even if you create multiple fake accounts, they can always ban your IP address. I suppose you could use a proxy or VPN and get multiple IP addresses, but then you are spending more time and now investing MONEY into this venture. Is it worth the trouble to make a few dollars? No.

Method #2: General Web Spam
Not unlike method #1, general web spam would apply to posting advertising links in forums, blog comments, and other websites online. Companies hire for this type of work because their automation software is usually blocked by spam filters.
I use a spam filter on my website, and to date, it's blocked over 500,000 comments.

Companies employ manual spammers to insert links back to the company website. In the world of search engine optimization, more links means better search engine rankings. Better search results means more revenue for the company.
The consequences for doing this type of work is could also cause your personal accounts problems. If you use a personal email, or even a dummy email verified with your real phone number, you could be banned from using your email service for engaging in web spam.
If you have dummy accounts set up, or just use fake emails, the consequences would probably be less severe. However, you could be wasting your time, depending on how the company pays you to post their links.

How Much Money Can You Make Posting Links Online?
Some people do earn money with this type of work, but how well does it actually pay?
Which Companies Pay For Link Posting?
Links are important for companies to rank in search engines, but link spam is a very well-known tactic and most search engines are cracking down on it. That means, the companies paying people to post links are most likely going to be low-quality companies.
For example, Amazon would never pay anyone to post links. CNN or Fox wouldn't do that either. In fact, little Mom and Pop websites wouldn't either, because it's pretty well known that you shouldn't do this type of activity, and it could harm your websites.
What you're left with is black hat companies just looking to churn and burn websites for a quick profit.
Not A Long Term Money Making Strategy
What that means is that these projects never last very long, and there is serious risk that you might not get paid. Also, because search engines are getting more sophisticated and actively discourage this type of behavior, link posting is a dying industry. Google spends billions on research each year in order to prevent people from benefiting from unnatural linking practices. They have pretty much figured out that paid links do not actually mean a site is good an should rank well.
If that's not convincing enough to stop you from trying to earn money this way, the earning rates should. You'll be competing with people in developing countries, who are happy to earn just a few dollars per day. For posting links, you can expect to earn just a couple pennies per verified link. This type of low-skill work is available on websites like mturk.com. Is that all your time is worth?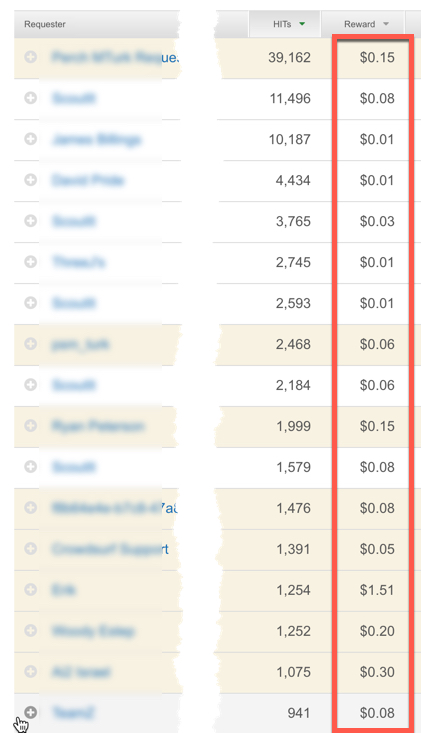 Not A Way To Make Money Fast
If somehow, you actually land a job making a decent commissions for each link posted, it's still not a way to make fast money online. You will only get paid for each link that actually STAYS active. That's because many of the links you post will be deleted by other people that recognize them as spam.
After waiting 30 days to see which links stick, then you'll receive credit in your account.
Now you have to wait for your payment. Waiting for commissions to go through can take 30-60 days to prevent fraud and other payment issues. If you made $20 in September, you will have to wait until October or November to get your payment.
Don't forget that many places have a payment threshold you need to meet in order to receive a payment. If it's your first month, I doubt you will meet it (you need experience, right?). For example, a $100 payment threshold is common. That means if you make $50 in September and $50 in October, you have to wait until December to get your commissions from 3 months ago!

Is Making Money Through Apps Possible?
These days, some of the hype around getting paid to post links has faded. However, a new trend has emerged! The new hype is all about making money through smartphone apps. The truth is, yes, some of these can actually help you make a bit money, and you won't run into the same problems like with link methods I talked about above.
The issue with money making apps is that they simply don't pay enough to make it worth your time in my opinion. You might be able to make a few dollars, maybe $15-$50 per month, but you'll have to dedicate hours each day to completing tasks. Most of the time, you end up making between $1 and $3 per hour.
Dedicate enough time, and yeah, you can make some money with these apps. Most people, however, would be better off just getting a second job or doing some side work like mowing lawns.
If you do want to try making money with apps, Swagbucks is a good place to to start. They have a good reputation online. Although I don't do this type of work myself, I know that people actually do get paid from their company.
How To Actually Get Paid Posting Links
You can actually make money through "links", but the process you need to do requires time and energy. Are you ready to actually work? Great. Here's how it's done.

Build A REAL Social Media Following
If you have any kind of social media account, you'll see influencer promotions. For example, every contestants from the TV show The Bachelor often promote diet teas and workout programs on their instagram.
Celebrities on Twitter might do a #ad. For example @snoopdogg tweeted out an announcement for a new movie coming up.
this new trailer for @SuperflyMovie is 🔥 🔥 🔥 and more new music from my guy @1future ! comin June 15, who goin to see it ?! #Superfly #ad pic.twitter.com/yxJN9dg5QE

— Snoop Dogg (@SnoopDogg) May 4, 2018
Snoop definitely got paid for that. Snoop also has 18 million followers.
To get paid to talk about companies, you need influence. That means follower count, and engagement.
There's no set amount of followers you need to be called an "influencer", or a set requirement to get paid. Each company has different requirements for you to be able to earn money by promoting their products.
Some may pay a flat fee just for you to talk about their product. Other companies may pay a percentage fee per sale you make, or an amount of money per email signup. Agreements vary wildly, and how well your audience responds to advertising can also influence how much money you make.
Don't have a following yet? Time to get to work. My suggestion would be to pick a niche instead of just doing a lifestyle "about me" type of social account.
For example, I have two Boston Terrier dogs. It would be smarter to start an account about Boston Terriers than it would be to create an account for myself, but include photos of the dogs sometimes. Boston lovers wont' care what I ate for breakfast. They want to look at cute pictures of puppies!

Start An Affiliate Website
Making money from affiliate links is how I earn money online. In a broad sense, I do actually get paid to post links.
Step 1) I build a website
Step 2) I publish content on the website
Step 3) I place affiliate links in the content
Step 4) Companies pay me for each sale I make
That's the basic gist of how I earn money online, and how affiliate marketing works. It's certainly not as easy as most people would like you to believe though. You don't just get paid for each link posted. You actually have to get traffic and generate sales for the company you promote.
You can learn how to do what I do at the same training center I learned, or you can browse the many other websites which teach you the basics I listed above.
How long does it take to earn this way? If you work consistently, meaning daily 2-4 hours per day for six months, then you can expect to start seeing some sales come in by that point.
That can seem like a long time to work before seeing results, but that's just the barrier to entry. Accept it, do the work, and you can truly life the "laptop lifestyle", earning money from home. Most people don't have the guts though, and would rather keep browsing get-rich-quick schemes looking for easy profit.
---
The #1 Fear of Making Money Online
Most folks try to get paid posting links because they want to make money, but are afraid of making a website. But this is 2019. Making websites is easy now. You can make a money-generating, beautiful website with the click of a button.
The website-building part is instant. The money-making part takes a bit longer. It's a real business, so you won't be making money overnight! It might take six months, a year, or more. The people who dedicate themselves to building profitable websites earn six figures from their home with only a computer and an internet connection.
If you are willing to put in some time to train properly, you could have a real website set up in less than 30 minutes and a legitimate, profitable online business is just a few months.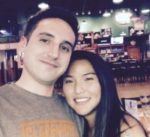 Nathaniell
What's up ladies and dudes! Great to finally meet you, and I hope you enjoyed this post. My name is Nathaniell and I'm the owner of One More Cup of Coffee. I started my first online business in 2010 promoting computer software and now I help newbies start their own businesses. Sign up for my #1 recommended training course and learn how to start your business for FREE!