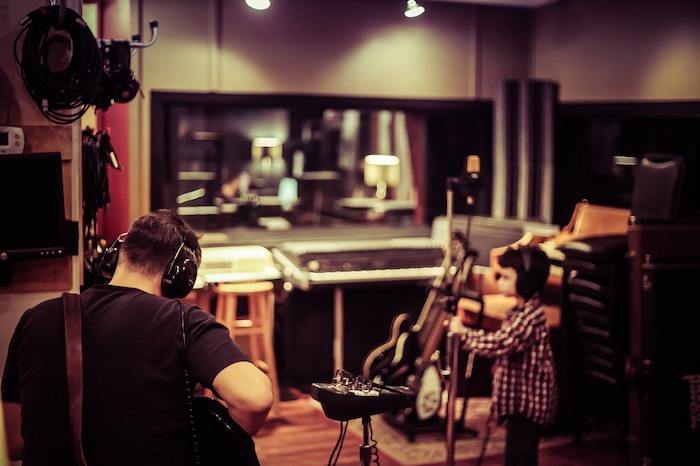 Music can be a way of life. The idea of getting to play and perform music for a living can seem like somewhat of a pipe dream, but it is possible. Working as a musician can be challenging – especially starting out – but perseverance, talent, and sometimes, a little bit of luck, can put you on a way to earning money from music.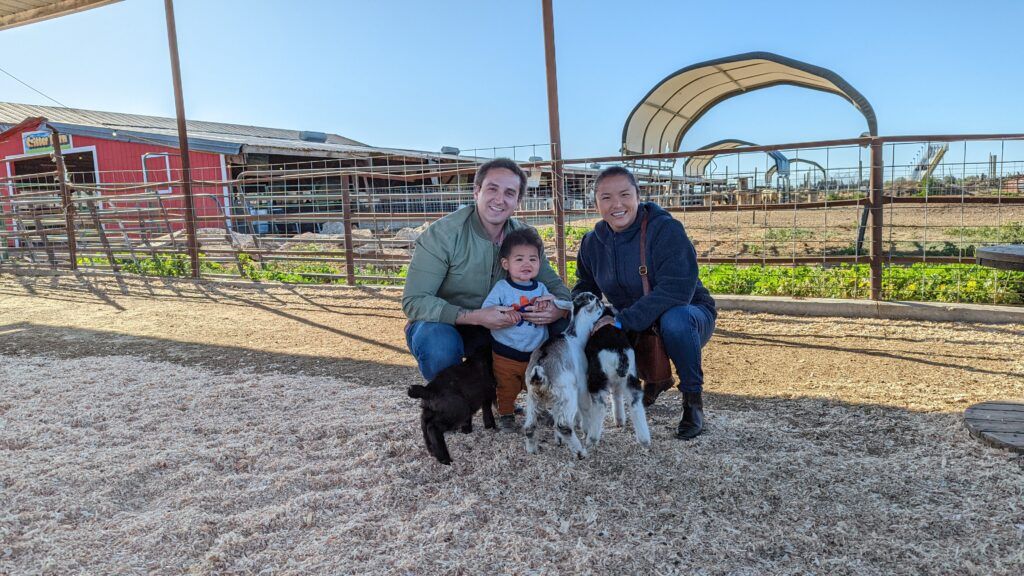 Are You Ready To Work Your Ass Off to Earn Your Lifestyle?
Are you tired of the daily grind? With a laptop and an internet connection I built a small website to generate income, and my life completely changed. Let me show you exactly how I've been doing it for more than 13 years.
It's also a career that does not necessarily require you to have a college degree, which will no doubt be appalling to many people. While college is very important in society, it isn't for everybody – and it certainly isn't required to get a great job.
Musicians are the people who play and perform music. They can be part of individual or large scales productions and one musician may vary hugely from another despite them effectively doing the same job. It's a hugely fulfilling creative output.
Over the course of this article we will look at what it takes to become a musician, and the what kind of salary you can expect in the job. We'll also look at the skills you need and the additional benefits of the role. First though, we will look at what it is exactly that musicians do in more detail.
What Do Musicians Do?
While creating, playing and performing music is a big part of a musician's job, that's not all it is. Musician is quite a broad term for someone who plays music – a musician could be singer or an instrument player in any genre of music.
So, what does a musician do? Well the job will vary from person to person, but there are some things that are common throughout the profession. For one thing, you will have to perform music (obviously) this will happen either in front of a live audience or in a recording studio.
Musicians don't become talented overnight – there is a great deal of practice and learning involved. Rehearsal is a huge part of what makes a good musician great and is integral to the job.
This practice may involve lessons from a tutor or within a learning group, as learning from an experienced person is a good way of ensuring you're playing instruments correctly.
You may need to go about procuring a place within an ensemble – an orchestra, chorus, band or other type of music group – and this will require an audition, so you will have to attend that and leave a positive impression.
That's not the only time you will need to travel. There is a high likelihood as a musician that you will need to travel potentially long distances for performances. Wherever the performances are, you'll have to be.
What Skills Do You Need To Become A Musician
To become a musician, you will require a great deal of skill. These skills are both intrinsic and grown upon through practice and hard work, and are listed below:
Musical Ability
It may seem obvious, but to be a musician of any kind, you will need to be able to play music in some capacity. This could be singing, or playing guitar, or the drums, or any number of different instruments. Some people have a natural talent for music, but this talent can only be harnessed through practice. Instruments aren't learned over night, so it takes time to become proficient in all areas of the music industry.
Confidence
Confidence is key to performing. It takes a great deal of confidence to get up in front of a crowd and perform, or to release something you created into the world. Having confidence in yourself and your abilities is an important aspect of working in the music industry.
Communication Skills
It's important that you are able to communicate well with people in many aspects of the job. Whether it's negotiating with a promoter about your next gig or listening to your bandmates grievances, having good communication skills will help set you apart in the job.
Affability/Networking
Being a likable person will be of good use to you as a musician. Starting out, getting to know people in the industry by talking to them before and after gigs is a great way of making contacts (and indeed friends). Networking is a great skill to have a musician, as you'd never know who you could become friends with that may be able to assist you or collaborate with you in future.
Business Sense
To get ahead in the music industry, one may need the ability to market themselves. Talent is one thing, but getting your name out there may very well be another. Having a keen business sense will see you in good stead, and it ties in well with the aforementioned networking aspects involved in the world of music.
How Do You Become A Musician
So, how do you go about fulfilling your ambition of being a professional musician? Well, firstly, there are no postsecondary requirements such as a degree needed to become a musician in most cases (with the exception of operatic music), but that doesn't mean that it is easy to become a musician.
Firstly, to make it as a professional musician you will likely need extensive training and talent to acquire the skills and knowledge necessary to become good enough to make a living from music.
This may require attending lessons – very possibly for a long time. Once you understand the fundamentals of playing your preferred instrument – which don't come quickly – you will be in a far better position.
If you are still in school, it may be worth joining the school band or creating or joining a band with your friends or like-minded individuals. Playing instruments with other people in these settings is a great form of practical learning. If you're not in school, you could still join a group either individually or with friends.
By joining a group you will meet people with the same interests as you, which may be very helpful as you pursue a career as a musician – knowing people involved in the industry can be a major help in some cases.
Once you have a decent grounding in whatever area you'd like to specialize in, you should begin applying to either perform in places or join an orchestra (if that's the type of music you want to play).
Getting your name out there is a big part of being a musician at the start. It's not for everybody, but if you're able to popularize your music then you will ultimately get to do what you love for a living.
Build up experience playing in front of crowds and developing your skills. Record your performances as you become more confident in your abilities and post them online/send them to agents. If you get represented – by someone with your best interests at heart – you will likely have a better chance of earning money from music.
In terms of additional talents that would be useful, if you can learn to do things such as identify and play music by ear it will be very helpful to you, despite not being essential.
Salary & Additional Benefits
According to payscale.com, the average salary of a musician is almost exactly $40,000 a year – $39,899 to be exact.
Naturally this figure isn't representative of all musicians, as things such as experience and location come into account. The same source lists salaries as ranging from $15,172 to $99,575.
According to the Bureau of Labor Statistics, the average hourly wage of a musician is $26.96, but again this number may fluctuate depending on how long you've been playing, where you're performing, who you're performing and how well known you are, for example. If you are performing at a gig, for example, it is likely you will have a pre-arranged fixed fee.
Aside from working in a career that you are deeply passionate about, there are other benefits to becoming a professional musician.
A career in music can take you anywhere. You could be performing at festivals or events any place in the world, meaning that it is a career that offers good opportunities for travel, which will no doubt appeal to many people.
Through music, you will meet countless like-minded people, all performing and working in an area that they're passionate about, which can lead to some great long-lasting friendships through shared ambitions and experiences.
Similar Occupations
You may be interested in the career of a musician but also want to hear about more jobs that allow for a creative output. Thankfully, there are other jobs out there with plenty of similarities that do not require a college degree – jobs like that of an actor and a journalist.
The way an actor makes their livelihood is perhaps closest to that of a musician in the terms that it requires both talent and perseverance. Working as an actor – like a musician – can be tough starting out, but if you begin to acquire roles – be it theatre, television, radio or film – can offer a similarly fulfilling experience to that of a musician.
Journalist's may not perform as such, but if you're interested in music, it may be another path into the industry. Music journalists report on music artists and bands and cover gigs. They may also preview upcoming releases and review new albums.
Conclusion
Working as a musician is a living dream for someone who is passionate about music. They get to earn a living from doing something they love, which can't be said about all occupations. It's also a job that does not require a college degree.
It may sometimes seem like going to college and getting a degree in a field you are interested in is the only way to secure entry to a job that you are passionate about, but this isn't the case, as jobs like that of a musician prove. There are other ways of breaking into industries than getting a degree, so be sure to consult your options if you are put off by factors such as extortionate student fees and having to remain outside of the working world for several more years.
I never went to college, and it ended up being the best decision I ever made. Almost a decade ago I learned how to create my first online business, and now I work full time from home. The best part is that I set my own salary, and set my own schedule. If I want to make more money, I work harder. If I want to work less, I just take the day off!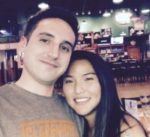 Nathaniell
What's up ladies and dudes! Great to finally meet you, and I hope you enjoyed this post. My name is Nathaniell and I'm the owner of One More Cup of Coffee. I started my first online business in 2010 promoting computer software and now I help newbies start their own businesses. Sign up for my #1 recommended training course and learn how to start your business for FREE!