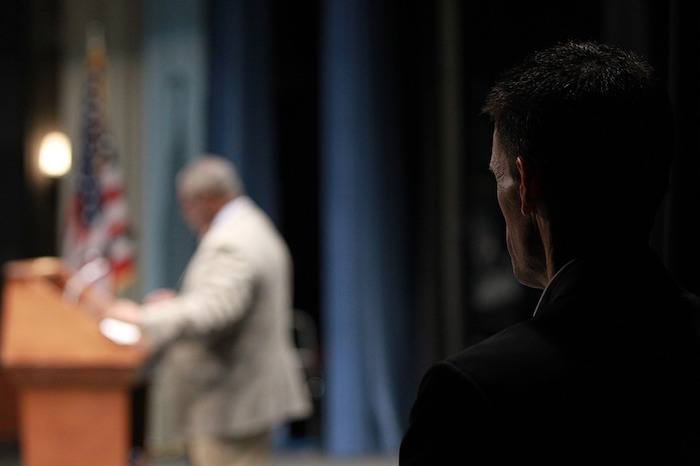 High-ranking members of the public – be that government officials, celebrities or just assorted wealthy people – may require protection. It is a luxury not awarded to everybody, but if you're in a position that requires it or perhaps have the funds to justify it, then there needs to be someone to do the protecting. This is where a bodyguard comes in.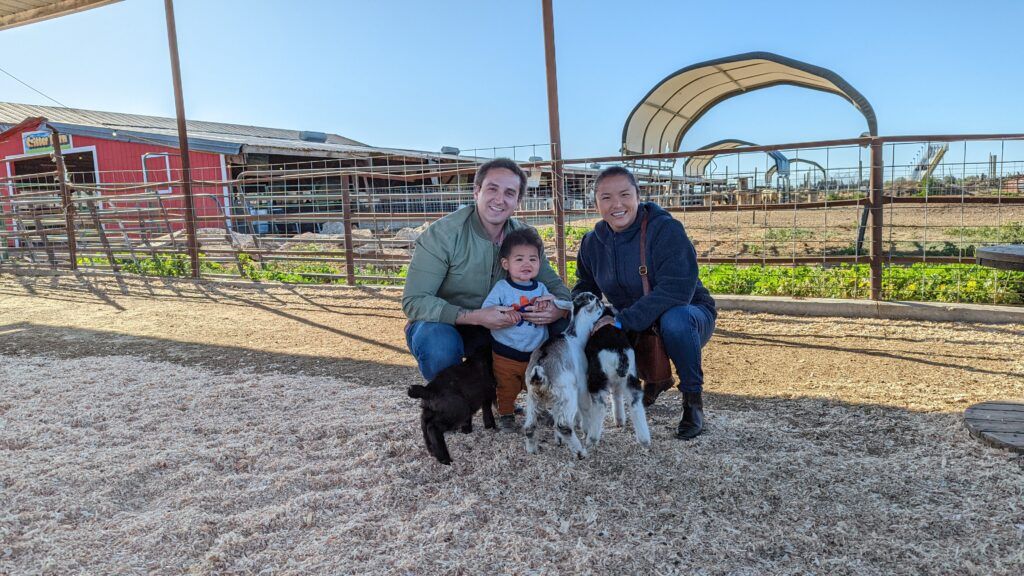 Are You Ready To Work Your Ass Off to Earn Your Lifestyle?
Are you tired of the daily grind? With a laptop and an internet connection I built a small website to generate income, and my life completely changed. Let me show you exactly how I've been doing it for more than 13 years.
Bodyguards protect. They are hired to look after a person or people – they travel with them, spend time with them and ensure their safety wherever they may be or whatever they may be doing.
It is a job that requires a fantastic attention to detail and a sharp danger sense. It's a challenging role that involves plenty of risk. As such, it pays a fine salary – and it is also a job that does not require you to have a college degree to gain entry to.
Over the course of this article we will be taking an in-depth look at what the role of a bodyguard involves. We will also aim to answer questions you may have, such as, what is the salary of a bodyguard and how do you go about becoming one.
What Does A Bodyguard Do?
Bodyguards are specialized security guards. At the core of their job is the protection of those they are hired specifically to protect. This is a task that can prove to be very varied and challenging.
It's not a job for everybody – it requires you to constantly be on your toes to prevent potential danger from happening. But for those with not only an aptitude for protection but also a passion for it, it can be a very viable career path.
So, what do bodyguards do? Well, bodyguards work either on their own or as part of a team to protect something or someone. What are they protecting from? Well, things such as harassment, assault, kidnapping, theft or even assassination. With the stakes being high, it is a very important job in relation to the person or thing that is being protected.
Bodyguards are trained to be calm and work fluidly in emergency situations. They must be capable of making difficult decisions on short notice. They must ensure the safety of whatever they have been hired to protect at all times, which means they must be exceptionally vigilant.
With certain clients, bodyguards will enter buildings to assess them before their client or ensure that food is safe to eat. They will make sure strangers or potential threats are kept at a safe distance and that if a situation does arise, that the client is kept safe.
There is a lot to do the job, but it differs depending on who or what the client is. If, for example, it is the job of the bodyguard to protect the safe passage of a high-risk client, they will have to be aware of potentially huge risks such as shooters and bombs. If it is a celebrity who is being harassed, they must ensure that people such as intrusive photographers and obsessed fans are kept at a safe distance. The job differs depending on what is being protected.
What Skills Does a Bodyguard Need?
Working in the bodyguard industry requires you to be highly-skilled in several areas. As it is a job that can be dangerous, it is imperative for your own safety as a bodyguard and for who or whatever you are protecting that you are highly skilled in the below specified areas:
Security
As a bodyguard, your main role is to protect, which will require you to prevent and stop potential hazards. To do so you will need good security skills, particularly when it comes to identifying irregularities, threats and areas where danger may be present or arise.
Communication Skills
The ability to communicate clearly when needed when working as a bodyguard is essential. There are several different types of communication within the job, including traditional verbal communication, but also gestures when this is not possible or from a distance. There is also the need for acute listening, to ensure that instructions are followed and that threats can be identified in advance.
Physical Fitness
While you do not necessarily need to be big and strong to be a bodyguard, it does help. The most important thing is that you are physically fit and in good health. A bodyguard may be needed to spring into action on short notice, so having good endurance abilities is vital.
Driving Ability
It is quite likely in your career as a bodyguard that you will be required to drive professionally. This means that the driving becomes part of your job, so not only do you need to legally be allowed to drive (have an appropriate driver's licence) but you must also have good defensive driving skills – this is driving safely in situations where there is a threat present.
Weapon Handling
As a bodyguard, it may also be part of your job to carry a firearm or other weapon as part of your role. If a situation arises where this weapon needs to be used, then it is vital that you are proficient in using it and can use it safely – that is to say, that it will not be used inappropriately or on somebody or something that it was not intended to be used on within the capacity of the job.
How Do You Become A Bodyguard?
To become a professional bodyguard, you will have to become accredited in the industry. To do this, you must go to the appropriately titled bodyguard school.
Bodyguard school offers specialized training courses to set you on the path to becoming a professional bodyguard. These courses cover areas of the role that will be vital in the job – self-defence, first aid, defensive driving and more.
Generally, these courses have both classroom and online elements and vary in length from between a single month to up to a year.
These courses are not the only way to become a bodyguard, it should be noted. Many policemen or former military members use their skills to transition into bodyguard work.
As a bodyguard, you will require a licence to carry concealed weapons, most likely. These can be things such as electric tasers or in some cases, firearms. You will not only need a licence to carry them, you will also need specialized training in how to operate them.
Once you have received the required training and certifications, you can pursue a job in the industry. This means that you can apply for jobs. Perhaps it's best to start with a security firm, as they will decide who, what or where you will be protecting, most likely as part of a team.
As you gain experience, you may choose to branch out and protect someone or something else, potentially through contacts you have made through your work.
There is also good scope for entrepreneurship – you may decide as an experienced bodyguard to set up your own security firm. This requires business acumen, but can be a lucrative venture if done correctly.
Salary and Additional Benefits
The salary of a bodyguard can be quite lucrative, in-part due to the risks associated with working in the profession. According to jobmonkey.com, the average salary for a bodyguard is an impressive $55,000 – but this figure can rise as high as $180,000 per year based on experience.
There are plenty of factors that need to be taken into account when determining what your salary will be. The first is the aforementioned experience – how long have you been working in the role, and can you command a high salary based on your previous employment. The second thing is who (or where) you are working. If you are working for a particularly high-ranking person, then your salary may be higher as a result.
The benefits of the role will also depend on that second factor. Depending on who you're working for, you will be entitled to different things. For example, if you're working for a private security firm, you may be entitled to their benefits package, which will vary from company to company but generally include health and insurance perks, as well as sick leave and vacation days.
If you are working for an independent contractor or a specific individual, however, your benefits will be at their discretion, so be sure to consult with them about it.
If you're working as a bodyguard for someone who has to do a lot of travelling such as a diplomat or a celebrity then you to will find yourself doing a lot of travel. This can be a major perk for some as you get to see a lot of the world through your work.
Similar Occupations
If there are several elements of the work of a bodyguard that have drawn your interest but you're unsure about whether you would consider a full-time role in the job, this is alright – there are other jobs out there that have similar skill sets and also don't require a college degree, such as that of a stunt person or a detective.
A stunt person is the individual that takes the part of an actor in a potentially dangerous scene in a movie or television show. It's a job that involves a lot of risk but can be ideal for an adrenaline junkie, which may interest some people that are tempted by a career as a bodyguard.
Detectives investigate crime. It is the role of a detective to search for and ultimately apprehend people who are believed to have caused a crime. Like the role of a bodyguard, detectives must constantly be on their toes and both ready to prevent danger but also able to stop it when it is occurring.
Conclusion
Working as a bodyguard can provide you an engaging job that offers a fine salary. The elements of risk may be off-putting to some, but for those who have a passion to protect, it can be ideal. It's also a career that does not require a college degree.
College, due to mitigating factors such as large debts through student fees and needing to remain in the education system for several years, can make it an unappealing prospect to some. What's important to recall is that college isn't the only way to gain access to a good career – like that of a bodyguard – so assess your options before committing to a degree.
I never went to college, and it ended up being the best decision I ever made. Almost a decade ago I learned how to create my first online business, and now I work full time from home. The best part is that I set my own salary, and set my own schedule. If I want to make more money, I work harder. If I want to work less, I just take the day off!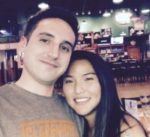 Nathaniell
What's up ladies and dudes! Great to finally meet you, and I hope you enjoyed this post. My name is Nathaniell and I'm the owner of One More Cup of Coffee. I started my first online business in 2010 promoting computer software and now I help newbies start their own businesses. Sign up for my #1 recommended training course and learn how to start your business for FREE!