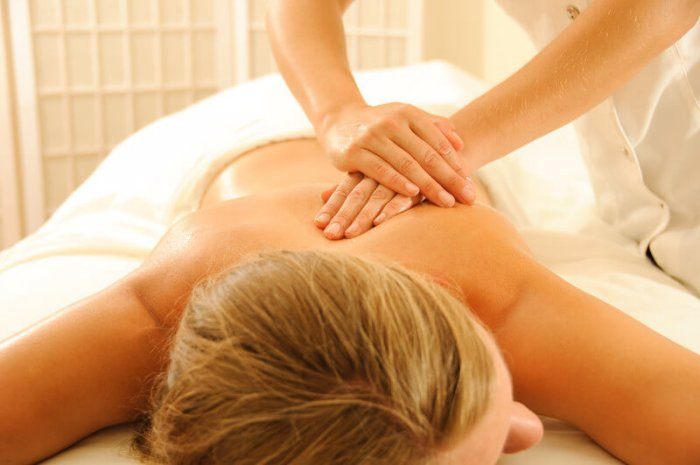 Not all great jobs and career paths require you to go to college. When you finish high school, perhaps the last thing you want to do is move into college, but fear that not doing so will jeopardize your chance of getting an awesome, high-paying job.
Well, this is not the case. There are lots of great jobs out there that don't require you to have a college degree – jobs like that of a massage therapist.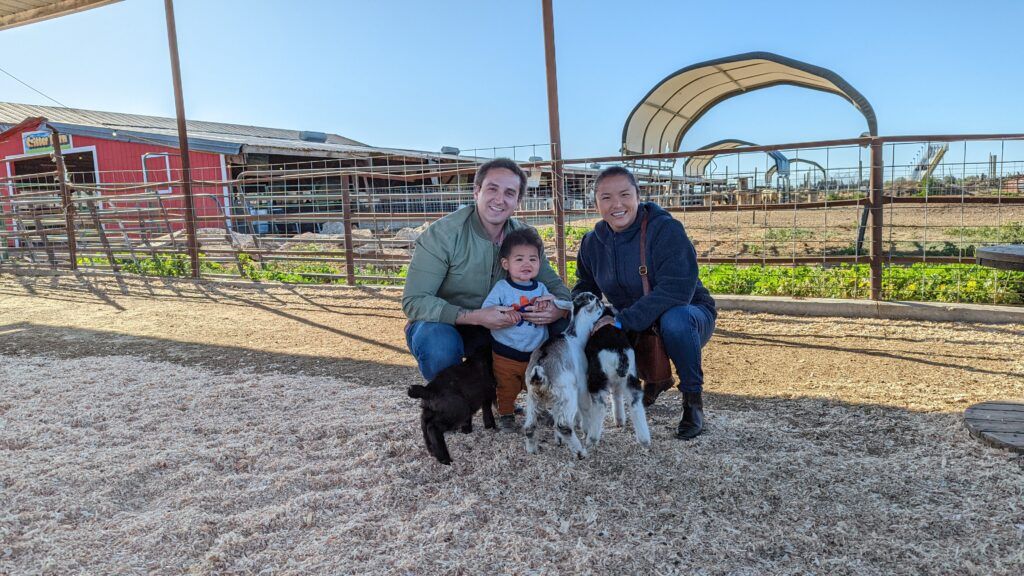 Are You Ready To Work Your Ass Off to Earn Your Lifestyle?
Are you tired of the daily grind? With a laptop and an internet connection I built a small website to generate income, and my life completely changed. Let me show you exactly how I've been doing it for more than 13 years.
Massage therapists treat clients by using touch to manipulate the muscles and other soft tissues of the body. With their touch, therapists relieve pain, help heal injuries, improve circulation, and relieve stress, increase relaxation, and aid in the general wellness of clients.
It can be a rewarding job that allows you to take advantage of your talents and offers opportunities for entrepreneurship – it also, importantly, offers a great salary.
Over the course of the following article, we will attempt to answer some questions you may have about the role, such as how to become one and what the salary of a massage therapist is.
We'll also shed some light on the day-to-day tasks of the role, the skills required, the additional benefits that come with the job and some similar occupations.
What Do Massage Therapists Do?
As a massage therapist, the main task at the core of your role is to provide comfort and relaxation and healing to clients by means of massage.
Within the role, therapists must use their hands, fingers, forearms, elbows, and sometimes feet to knead muscles and soft tissue of the body in order to treat injuries and to promote general wellness. A massage can be as short as fifteen minutes or could last for more than an hour.
Massage therapists may use lotions and oils, massage tables or chairs, and medical heat lamps when treating a client. They may offer clients information about additional relaxation techniques or exercises to practice between sessions, so that the client can have a better understanding of what exactly is available to them.
There are many different types of massages, and you may decide to specialize in a particular one. Usually, the type of massage given depends on the client's needs and physical condition – you may give a different massage to a distressed athlete than you would a pregnant person, for example.
The role involves discussing client's medical histories with them so that you can achieve desired results – you'll also evaluate the body of your client to locate areas of pain, and help ease them. You do this by manipulating the tissues and muscles of the body, after which, you will provide clients with information to improve their bodies outside of the massage clinic.
it's a job that requires you to be well-prepared, decisive, affable and empathetic – all kinds of people will require massages, so you will need to be versatile and adaptable within the role to provide the best massage.
Skills That Will Help You Excel as a Massage Therapist
Empathy
Massage therapists must give clients a positive experience, which requires building trust between therapist and client. Making clients feel comfortable is necessary for therapists to expand their client base, as good word-of-mouth and online reviews about the experience a client receives will be positive for your business.
Physical Strength/Dexterity
Massage therapists must be strong and able to exert pressure through a variety of movements of the arms and hands when manipulating a client's muscles. You must be able to put enough pressure on places that require it to provide a good massage, and this also requires your hands to be very dexterous.
Communication Skills
You must be able to listen to your client's needs, demands and pains and assess them so you can understand what they're looking for from their massage, and attempt to deliver this.
Time-Keeping Skills
You will not have all-day to perform a massage – many of your clients will be busy, and as will you, so most massages will take place over 15 minutes to an hour, meaning you must tailor your massages accordingly. However long an appointment is, as a massage therapist, you must utilize this time as best as possible to accomplish your goals.
Decision Making Skills
There is not always a black-and-white solution when it comes to massage. As a therapist, it will be up to you to listen to a client's needs and determine what the best approach in each specific situation is, which will require a decisive nature and good decision-making skills.
How to Become a Massage Therapist
Once you have attained a high school diploma, you can go about applying to become a qualified massage therapist. This is generally done by taking part in and earning a postsecondary course in the field of massage therapy.
There is no set period for how long these courses last – the standards and requirements fluctuate by jurisdiction – but they generally take at least 500 hours to complete. This time is spent studying and gaining experience.
Massage therapy programs generally cover subjects such as anatomy; physiology, which is the study of organs and tissues; kinesiology, which is the study of motion and body mechanics; business management; ethics; and the hands-on practice of massage techniques. These elements are integral in preparing you for a career in massage therapy – from the science behind what you're doing to the way you acquire clients and keep them.
Training programs may concentrate on certain modalities – the term used for specialties – of massage (Swedish massage, deep-tissue massage, and sports massage are just a few examples of modalities). Several programs also offer job placement and continuing education – being knowledgeable about the science behind massage will only get you so far, you'll also need to be able to implement it, and the best way to go about doing this is getting some on-the-job experience. Massage therapy courses are generally available in both full-time and part-time programs.
Most places regulate massage therapy and require massage therapists to have a license or certificate. Passing an exam is usually required for licensure. In states with massage therapy regulations, workers must get either a license or certification after graduating from an accredited training program and before practicing massage.
Those wishing to practice massage therapy should look into legal requirements for the place in which they intend to practice. A fee and periodic license renewal also may be required.
Once you have received licensure to be a massage therapist, you can go about acquiring employment. It can be good to start out in a massage parlour or within the healthcare industry, so that you can continue to develop your skills. If you are very confident in your abilities, you could choose to branch out and set up your own massage business.
Salary and Additional Benefits
You can make a good living working as a massage therapist. According to the Bureau of Labor Statistics, the median salary of a massage therapist as of May 2016 is $39,860, which works out at $19.17 per hour (the median wage is the figure that 50 percent of workers earn more than and 50 percent earn less than meaning it gives a good indication of the average salary).
According to the same source, the lowest 10 percent of earners were making less than $19,720 and the highest 10 percent of massage therapists were making more than $74,870 per year.
Your salary will vary depending on a number of factors – most notably how much experience you have in the role; what location you're working in; and who you're working for.
There are many additional benefits to working as a massage therapist – many are self-employed, so can determine what they will charge and how much they will work, as well as earning tips as accompanying thanks for their work. I won't go into how to start your own massage therapy business, but starting with a website is a great way to begin your self employment.
Others work part-time, that will also give you time to work a second job. This may not be ideal for some but may be perfect for others. If you're employed by a company or organisation (many massage therapists are hired by the healthcare industry) you may be entitled to benefits such as health insurance, vacation days, sick leave and more – but be sure to consult with your employer, as these will vary from place to place.
Also, it is not uncommon to have access to cheap or free massages for yourself when working as a massage therapist – so be sure to make use of that!
Similar Occupations
The occupation of a massage therapist may appeal to you in many respects, but you would also be interested in hearing about other jobs that have similarities that also do not require a college degree – jobs like that of a physical therapist assistant or a dental hygienist.
Physical therapist assistants (sometimes called PTA's) work under the direction and supervision of physical therapists. They help patients who are recovering from injuries and illnesses regain movement and manage pain. More related to injury treatment than massage therapy, it is a job that nonetheless requires similar skills.
Dental hygienist's clean teeth, examine patients for signs of oral diseases such as gingivitis, and provide other preventive dental care. They also educate patients on ways to improve and maintain good oral health. It's a role that requires a similarly sensitive approach to that of a massage therapist.
Conclusion
Working as a massage therapist is a rewarding job that allows you to utilize your treatment skills while also making a great salary. It can be a challenging role, but it also offers plenty of room for entrepreneurship and setting up your own business venture, so the sky is the limit.
And this is all without having to go to college and getting a degree. College is a very important part of society, but it isn't for everybody. Be sure to assess all of your options before committing to a college because not all jobs require you to have a degree – as proved by jobs like that of a massage therapist.
I never went to college, and it ended up being the best decision I ever made. Almost a decade ago I learned how to create my first online business, and now I work full time from home. The best part is that I set my own salary, and set my own schedule. If I want to make more money, I work harder. If I want to work less, I just take the day off!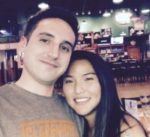 Nathaniell
What's up ladies and dudes! Great to finally meet you, and I hope you enjoyed this post. My name is Nathaniell and I'm the owner of One More Cup of Coffee. I started my first online business in 2010 promoting computer software and now I help newbies start their own businesses. Sign up for my #1 recommended training course and learn how to start your business for FREE!