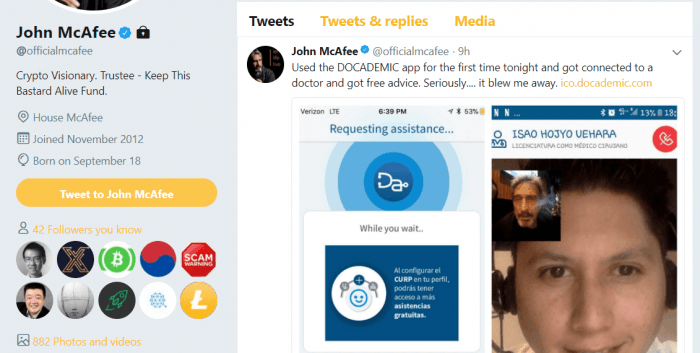 Twitter is one of the most widely used social networks for the crypto community. Because the market and the technologies change so fast, Twitter is the ideal medium, with its brief messages spreading like wildfire.
A handful of Twitter accounts have become disproportionately influential. There are many that are known to be crypto celebrities, for reasons reaching beyond their Twitter following. Vitalik Buterin gained fame as the founder of Ethereum. John McAfee was a controversial figure even before he started talking about Bitcoin. Charlie Lee created Litecoin and found himself in the epicenter of events, as one of the most influential voices in the world of cryptocurrencies.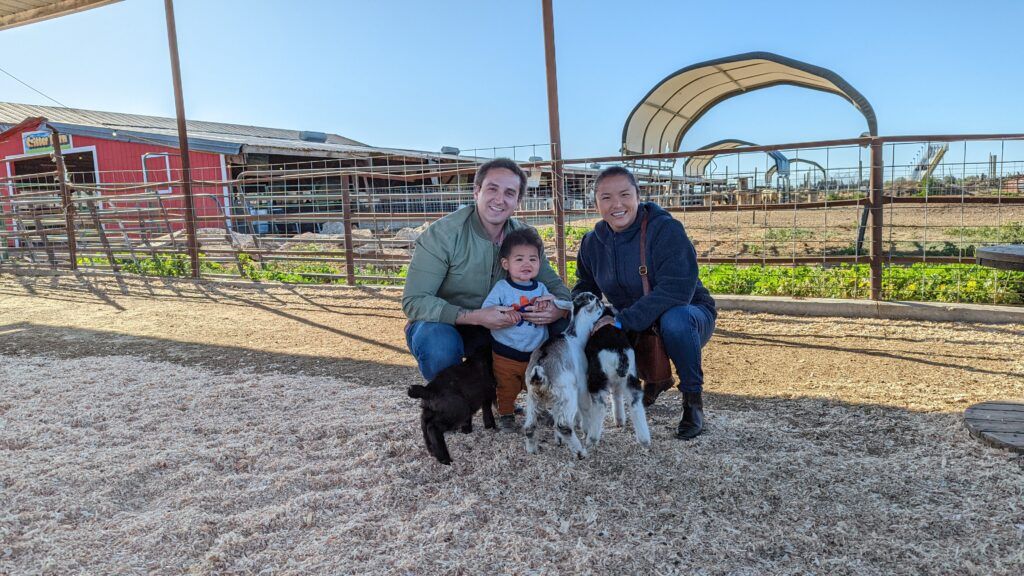 Are You Ready To Work Your Ass Off to Earn Your Lifestyle?
Are you tired of the daily grind? With a laptop and an internet connection I built a small website to generate income, and my life completely changed. Let me show you exactly how I've been doing it for more than 13 years.
If you send me 0.1 ETH, I will send you nothing, because I am too lazy.

— vitalik.eth (@VitalikButerin) February 1, 2018
Widespread trust and an expectation for guidance, or indications of growth, made the above names staples on Twitter. Their tweets could lift or topple the market price of assets, or give hope to "HODL" and not panic in times of volatility.
The Origins of Impersonation Scams
It is no wonder that duplicate accounts appeared. But the triggering event that made those accounts multiply was the decision of John Mcafee to tweet about a crypto coin every day. After his tweet on Verge, the price took off. But soon, a faked screenshot made the rounds, in which McAfee seemed to state that Verge could cost $15.
The real McAfee quickly rectified the situation by explaining he never predicted this outlandish price climb, seeing Verge only reach $0.15 in the long run. However, buyers really believed and some bought at those high prices. Verge went on to peak above 20 cents a coin, and crashed soon after. Even at $0.05, Verge is still way ahead of its original sub-penny price. But the damage from the faked account was done.
A few days after the "McAfee Coin of the Day" became something of a tradition, the Twitter account of McAfee was hacked. And afterwards, the collection of impostors grew with more outlandish claims each day.
As for Charlie Lee and Vitalik Buterin, both saw their accounts duplicated over the weekend (scams in the crypto space often happen over the weekend, when lower activity means fewer people are watching and catching the impostors).
PSA: The Litecoin team and I are not forking Litecoin. Any forks that you hear about is a scam trying to confuse you to think it's related to Litecoin. Don't fall for it and definitely don't enter your private keys or seed into their website or client. Be careful out there! https://t.co/qXbiIxp5Al

— Charlie Lee Ⓜ️🕸️ (@SatoshiLite) February 4, 2018
Other Twitter handles have their clones, but all of them share a similar approach – either distribute fake, overhyped information, or sharing a scheme requiring a small payment of Ethereum, Litecoin or another coin. The fake accounts pledge to donate 10 times as much to the community. In other words, "send me 1 then I'll send (or donate) 10".
How Impersonation Scams Work
The effect of impersonation scams is two-fold. On one hand, they may serve up announcements or hype coins out of the blue, riding on the reputation of the original. Depending on the actions taken, the losses may vary.
Faked accounts and profiles don't stay for long, but constantly reappear with scam messages, demanding a payment to empty wallets and promising a return.
Usually, faked accounts will appear right after a certain Twitter handle becomes more famous. This happened in the case of Chris Giancarlo, director of the US Commodities Futures Trading Commission. After becoming famous for defending crypto coins before the US Senate, Giancarlo saw scammers trying to fill their wallets on his behalf.
NO ONE should send me any donation or contribution of any kind in any form, currency or coin. Any such request is not from @giancarloCFTC https://t.co/iTlIw4Ez30

— Chris Giancarlo (@giancarloMKTS) February 9, 2018
How the Public Sees Faked Accounts
The faked Twitter accounts easily became a staple of the crypto community, and in most occasions, nobody sent coins to the proposed addresses. But the scams are increasingly annoying. Because the crypto world is full of newcomers, some rush for the news and forget to verify the accounts.
Others are rather vigilant, reporting and collecting the fake profiles, not only on Twitter, but on other platforms.
The account of Charlie Lee has seen some of the most active scrutinies, possibly on par with that of John McAfee. Curiously, because Lee is so influential, his account is also used as a tool to warn against the scammers. But this did not prevent Lee from stirring a minor scandal by suggesting the hackers should create fake accounts for other crypto celebrities, such as Roger Ver:
Charlie Lee publicly telling people to make fake Roger Ver twitter accounts and start abusing people by scamming trolling. This seriously questions LTC Charlie Lee's mental stability. https://t.co/6oMVwqeyy8

— Sheri Ucar 🟢 (@SheriUcar) February 5, 2018
Well, in fact, there are indeed fake Roger Ver accounts, as well as many others spoofing WhalePanda, Not So Fast Crypto and similar pseudonymous celebrities.
Watch out for fake twitter accounts asking for money and for fake conferences claiming that big names are attending. Two examples below: pic.twitter.com/ie1JnOPSJm

— Roger Ver (@rogerkver) February 10, 2018
Copycat Scams
Faked Twitter accounts have always abounded. Only recently the option to fully verify the account became widely used.
Some profiles have been duplicated on many other platforms, including Facebook.
The difference is in the information spread around. Some scams outright ask for sending in crypto coins. Others push dubious ICOs. There is a third type, pointing to fake conferences with a totally unreal attendance list featuring crypto celebrities.
How to Protect Against Falling for Fake Accounts
First, make sure you are following the right account, and look for verified Twitter handles. If in doubt, check the community.
Luckily, there are tools on Twitter to curb the scammers, so look for verified accounts. Implementing the "Protected Tweet" mode by more celebrities may help to solve the problem.
Others are taking a more active stance, creating a layer of protection for newcomers:
Here's a sneakpeek to helping protect people on Twitter from #ethereum scams that have recently become big profit. pic.twitter.com/ukRHBiDbmC

— harry.eth 🦊💙 (whg.eth) (@sniko_) February 2, 2018
But the best advice is to stay away from social media as a source of investment advice. Scam accounts will usually play on the greed of users, either promising outlandish rewards, or illogically touting ICOs and pumping obscure digital assets. While those may have some entertainment value, it is best to do one's own research before taking the advice of "experts".
Even crypto experts have been known to overlook scams, as they simply cannot know everything happening in that space. It is possible that the fake account trend is just starting, as some of the faked Twitter handles are a few days or hours old.
And another way to check out the scammers is the address provided: checking it through Google or a block explorer will lead you to the wallet it belongs to. Luckily, most of those wallets are empty.
Is the Whole Crypto Space a Scam?
Some crypto proponents have warned against using the s-word lightly, as the crypto world is becoming mainstream, but still relies on very fragile trust.
Speaking of impersonation, perhaps the most famous attempt was the conflation between Craig Wright, the Australian computer scientist, and Satoshi Nakamoto, the creator of Bitcoin. Though he maintains that he is in fact Satoshi, most have called him out for providing no proof other than his word. The coins of Satoshi also have not moved from their addresses and he hasn't signed the genesis block which many say could prove Wright is Satoshi.
Even more controversial is that Wright is not a proponent of Bitcoin Cash. Could it be that Wright is impersonating Satoshi to hype his own Pump n' Dump scheme BCH? I hope not! I'm invested in BCH 🙂 (as well as BTC…they are BOTH good coins)
And while the crypto world may have short terms benefits when a celebrity causes a coin to spike, it is best to be skeptical and not rely on any expert to make investing decisions for your own money. There's so much conflicting information out there right now that you have to make up your own mind regarding what to invest in. During the next dip, if you aren't confident in your decision, you might be one of those "weak hands" that sells their coins at a low price!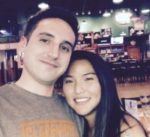 Nathaniell
What's up ladies and dudes! Great to finally meet you, and I hope you enjoyed this post. My name is Nathaniell and I'm the owner of One More Cup of Coffee. I started my first online business in 2010 promoting computer software and now I help newbies start their own businesses. Sign up for my #1 recommended training course and learn how to start your business for FREE!