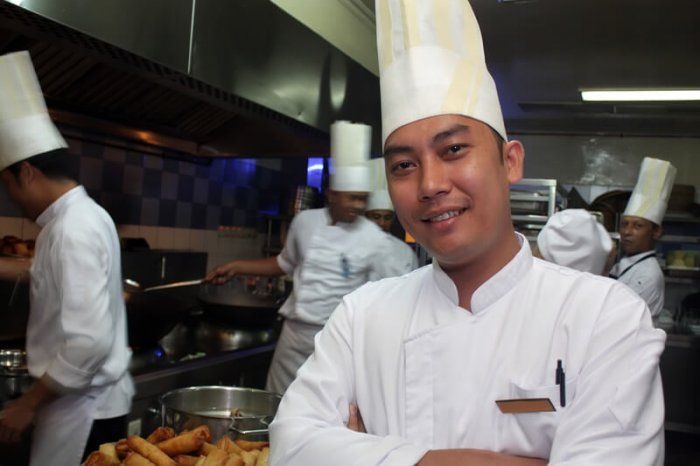 Working as a culinary chef can be the perfect job for someone who is passionate about food – but it can also be a rewarding and challenging job with a good salary, that doesn't necessarily require you to have a college degree.
It can seem with a lot of job and career paths these days that the only way to gain entry is by going to college for a number of years and getting a degree. Even then, there is no certainty that you'll be in-love with the career or even be able to get a job in the area – as well as having extortionate college fees to worry about. If the idea of college doesn't appeal to you, don't worry – jobs like that of a chef can provide an access route to a great career without going to college.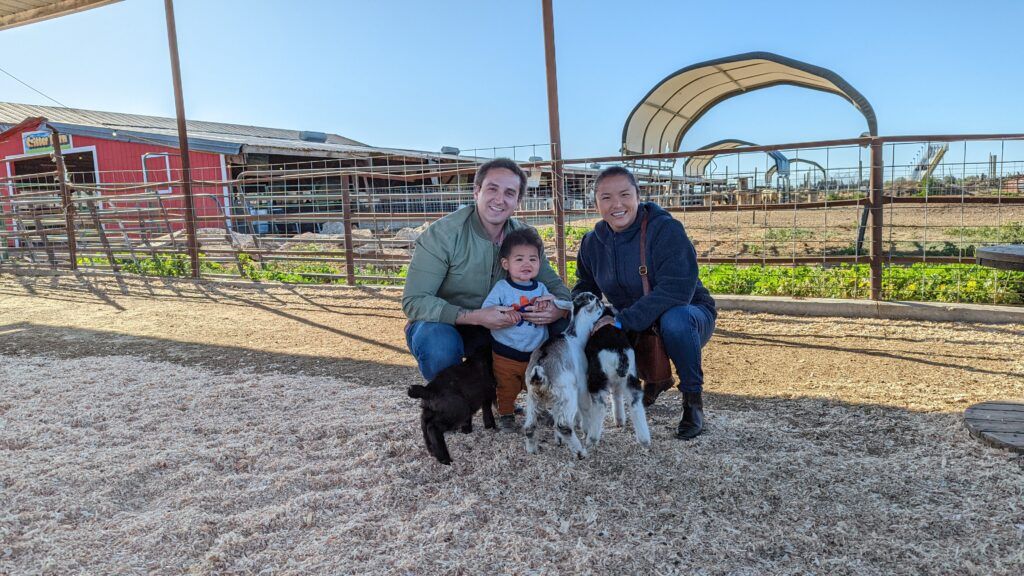 Are You Ready To Work Your Ass Off to Earn Your Lifestyle?
Are you tired of the daily grind? With a laptop and an internet connection I built a small website to generate income, and my life completely changed. Let me show you exactly how I've been doing it for more than 13 years.
A culinary chef is someone who is in the profession of preparing, cooking and presenting food. A chef can also be very innovative with food, creating new dishes, deciding what the specials of the day will be, and putting together an exciting menu.
Over the course of the following article we are going to look at the job of a culinary chef in more detail, as well as looking at the skills that would help you succeed in the role; how to become a chef; and occupations that utilize a similar skill-set and answer any questions you may have as to what a culinary chef's salary is, along with the additional benefits that come with the job.
What Do Chefs Do?
At it's core, the role of a chef is simple – prepare food. And while it is true that this is a huge part of what it takes to be a chef, it is not as black-and-white as just the simple preparation of food.
The day-to-day tasks of working as a chef may vary depending on where you're working, but generally there are some specific things that you will need to do. You'll need to carefully plan menus and ensure the quality of meals by ensuring that food and ingredients are fresh and prepared to perfection; you'll need to supervise and coordinate activities of cooks and other food preparation workers.
It's not just preparing and cooking food either – You'll need to track, order and maintain an inventory of food and supplies and hire, train, and supervise cooks and other food preparation workers when needed. There's also the sanitary and safety precaution elements – which are very important to the work of a chef, as there working environment must be kept spotless at all times.
So, as a chef, you'll need to develop recipes and determine how to present dishes and inspect supplies, equipment, and work areas for cleanliness and functionality – it's a varied job that can happen at a breakneck pace, but if you're passion about food and can (pardon the pun) handle the heat in the kitchen, working as a culinary chef could be the job for you.
Skills Needed to be a Chef
Working as a chef requires you to be versatile and adapt to new environments and situations on a regular basis – it's a job that requires a great deal of skill. Below are some of the skills that will see a person excel as a chef:
Attention to Detail
When working with food, what sets chefs apart is their attention to detail. If you're the kind of person who agonizes over every element of a meal, working as a chef could be for you as it is an essential skill for the
Cleanliness
If you're the kind of person who needs their surrounding to be spotless, this will come in handy working as a chef. Chefs need to know how to keep their kitchen sanitary – this is very important in a restaurant, where unsanitary conditions can affect the quality of the food, and can even force a restaurant to shut down. The cleanliness of your surroundings
Creativity
Working in the food industry requires creativity. Chefs must be open to incorporating new food items into menus, and improving older recipes. Creativity and imagination will keep customers coming back to a restaurant. if you're a creative person, it will stand to you as a chef.
Fast-Paced Decision Making
A chef should be able to be decisive and make decisions quickly when needed in the kitchen. Kitchens can become very hectic places with lots happening all around you, so it is important that you're able to make calls quickly and stick by them.
Team Player
Working as a chef can be chaotic, so you'll need to have the trust of the people working with you, and they in-turn will have to be able to trust you. if you're all watching each others backs, you will have a more efficient and coordinated kitchen, which will ultimately lead to the production of better food in a better environment.
Organization
Chefs must be very organized in the kitchen. Often, they have to work on a variety of tasks at once, and must do so while keeping the kitchen organized. They must create order and structure in the kitchen so that the environment is not chaotic.
How to Become a Chef
There are a number of different paths available to becoming a chef. The most important elements that apply to all of these different routes is that you have an excellent work ethic and a willingness to always learn new things.
Entry level positions will be open to people willing to work hard, perform well, and move up the ladder. However, to bypass some rungs or to jump-start a culinary career, formal education will certainly help.
A wide variety of formal culinary training exists, ranging from a few months to four years. There are over 550 cooking schools in the United States alone, and more and more employers are expecting academic success from their prospective employees. Of these, just under 70 schools have been accredited by the American Culinary Federation.
These training courses are a great way of learning the skills and nuances required to be a professional culinary chef. Any culinary course that you take part in will require you to spend time in a working kitchen – all programs have hands-on training, where the students will be in a kitchen and learn cooking and baking techniques, nutrition, preparation, as well as safety and sanitation procedures.
There may also be placement opportunities available throughout or following the training that may give you a good opportunity to get up-and-running in a professional capacity.
Starting out, regardless of training, it is likely that you will be shadowing a more-experienced chef, and learning from them. This is a great way of learning what it takes to work as a chef, as you can see the skills required in action.
Learning to become a chef takes a great deal of time and effort, but if you're passionate about food you will excel. If you choose to skip the culinary educational path (at least at first) it may be difficult to secure the job that you would like, but it is possible – as long as you can prove your competency and ability, you will be a candidate.
Salary and Other Benefits
Working as a chef can be a profitable way to pursue your passion. According to the Bureau of Labor Statistics, the median salary for a chef as of May 2016 was $43,180 (the median wage is a figure that is determined by finding the number that 50 percent of workers earn less than and 50 percent earn more than, so it gives a good indication of the average wage).
According to the same source, the lowest 10 percent of earners were making less than $23,630 and the highest 10 percent of chefs were earning more than $76,280.
Your salary is determined by a number of factors – obviously when you start out it will be lower naturally, but as you gain experience, your salary will increase depending on where you're working, how long you have been working there and who you're working for.
In terms of the additional benefits that come attached to being a chef, they can vary greatly depending on what region you're working in and who your employer is. Many employers will offer things like vacation days, health insurance, sick leave and more – but check before committing, as it can vary from place to place.
One of the greatest benefits of being a chef is the skills you gain are universal – everyone in the world needs food, so being able to prepare food to a professional standard is a talent that is desired far-and-wide; you could take your skills wherever you wanted to bring them.
Similar Occupations
You may be reading about the role of a chef and be interested by it, but be interested in hearing about more jobs. There are plenty of jobs out there that utilize a similar skill-set that also don't require a college degree – jobs like that of a food service manager or a baker.
Food service managers are responsible for the daily operation of restaurants or other establishments that prepare and serve food and beverages. They direct staff to ensure that customers are satisfied with their dining experience, and they manage the business to ensure that it is profitable. A larger focus on the finance side of things than chefs, food service managers still must have a great knowledge of food. At the right restaurant, you could be making some serious bank.
Bakers mix ingredients according to recipes in order to make breads, pastries, and other baked goods. It shares the food preparation properties of being a chef, but usually working in a different environment with different ingredients. You could be making cakes, cupcakes, pies, or bread all day long instead!
Conclusion
Working as a culinary chef can allow you to practice something you're passionate about as part of a rewarding career with a good salary. It's also a career that you can gain access to without attending college.
College is an important part of society, but it's not for everybody; there are road blocks such as extortionate fees and having to stay in the education system for extra years, but don't feel pressured into getting a degree – there are jobs out there, like that of a chef, that offer excellent opportunities without attending a traditional college.
I never went to college, and it ended up being the best decision I ever made. Almost a decade ago I learned how to create my first online business, and now I work full time from home. The best part is that I set my own salary, and set my own schedule. If I want to make more money, I work harder. If I want to work less, I just take the day off!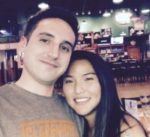 Nathaniell
What's up ladies and dudes! Great to finally meet you, and I hope you enjoyed this post. My name is Nathaniell and I'm the owner of One More Cup of Coffee. I started my first online business in 2010 promoting computer software and now I help newbies start their own businesses. Sign up for my #1 recommended training course and learn how to start your business for FREE!