College and traditional education are very important within society, but it's worth noting that they are not the only routes to a high paying job and a good career.
There are plenty of reasons why someone would not want to go to college – the exorbitant debts that come with it, for example, or perhaps you've grown tired of being in the education system and want to get out into the working world and earning money.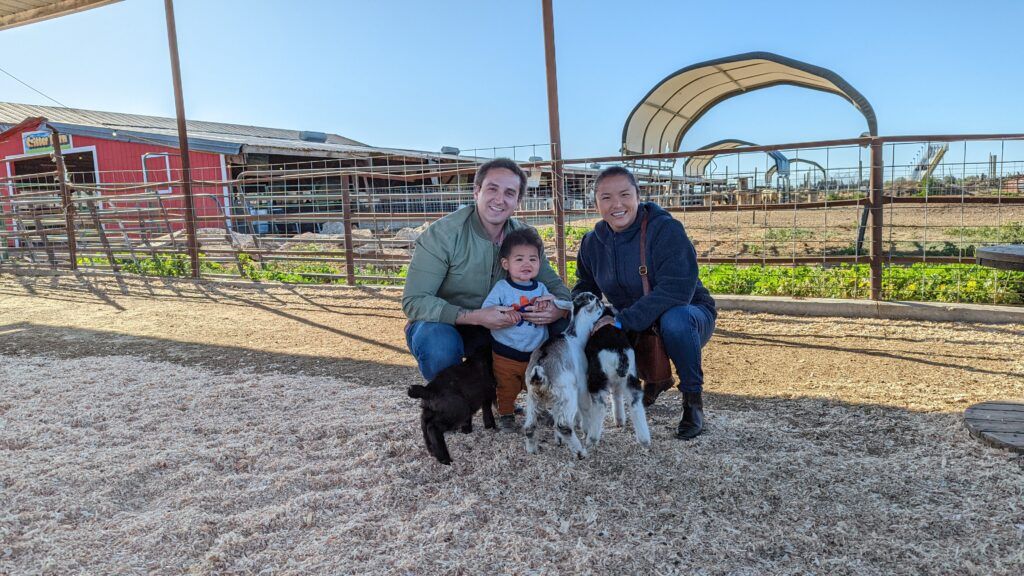 Are You Ready To Work Your Ass Off to Earn Your Lifestyle?
Are you tired of the daily grind? With a laptop and an internet connection I built a small website to generate income, and my life completely changed. Let me show you exactly how I've been doing it for more than 13 years.
Well, if so, you're in luck because there are plenty of great jobs out there that don't require a degree – jobs like that of a dental hygienist.
Dental hygienists clean patients' teeth, examine them for oral diseases and provide other preventative dental care. They are often the first people patients see during a visit and help guide a busy dentist in the needs of each patient.
Over the course of the following article, we are going to look at what the job of a dental hygienist entails; the skills a person must have to excel as a hygienist; how to become one; the salary and other benefits of the role; and similar occupations that utilize a similar skill-set.
What does a Dental Hygienist do?
A dental hygienist provides preventative oral care under a dentist's supervision. He or she cleans patients' teeth and examines their mouths for signs of disease and damage. Hygienists teach people how to maintain good oral health. Their scope of practice—what services they are legally allowed to deliver—differs according to the rules of the state in which they work.
As a dental hygienist, you will have many different tasks to complete in a normal working day. It is your job to complete the preliminary examinations on new dental patients, before the dentist interacts with them. This assists the dentist as well as the patient – you must also take x-rays of patient's teeth for the dentist to examine.
A large part of the role of a hygienist is in the roles title – hygiene. It would be your job to educate patients on both what is going to be done to them if something needs doing, and also how to maintain and improve their dental hygiene on a day-to-day basis outside of the dental practice.
When patients are in the practice, you must chart the decay, the disease conditions and any treatment recommendations advised by the dentist for future reference. While dentists are at work, it will be part of your job to assist him and to keep the patient calm and relaxed. You may also need to administer local anaesthetics, perform evaluations and cleanings if required.
Skills of a Dental Hygienist
Manual Dexterity
As a dental hygienist, you'll be working in close proximity of people's mouths. You will need excellent manual dexterity and fine motor skills to comfortably grasp and maneuver instruments inside patients' mouths.
Compassion
Compassion is a huge part of being a dental hygienist. It doesn't involve the examination of one's dental hygiene, but is an essential skill nonetheless – many people are terrified of attending the dentist, and the dental hygienist may be the first person they meet. It is part of your role to put them at ease and ensure they have as positive and relaxed of experience as possible. With this being the case, compassion is an integral part of the role, as you need to be able to identify and empathize with patients, while also putting them at ease.
Interpersonal Skills
Leading on from the need for compassion, you will also need particularly good interpersonal skills. When dealing with patients, you must be able to relate to them, recognize when they are uncomfortable or anxious, and reassure them. The dentist can be a very scary place for a lot of people – your mouth is very sensitive, so it's not always nice for people to be rooting around in it! For this reason, it is important that you're able to relax and assure patients, both upon their arrival and during procedures.
Attention to Detail
A very important aspect of being a dental hygienist is your attention to detail, so a keen and precise eye is necessary in the role. When doing cleanings, you will need to be aware of things such as stains so that you can treat them. You'll also have to thoroughly examine mouth s so that you can bring potential issues to the attention of the dentist.
Physical Stamina
As a dental hygienist, you're going to be spending a lot of time on your feet and leaning over dental patients, so it is important that you don't tire when doing so. You will need good physical stamina to keep you going at your best throughout the day.
How to become a Dental Hygienist
Once you have researched the role of being a dental hygienist and decided you want to become one, you can start training to do so. the most common way of doing this is to attain an associate's degree in dental hygiene, which can typically take between 2-3 years, and must be accredited by the Commission on Dental Accreditation, which operates under the American Dental Association.
Associate degrees for dental hygiene usually take place in either a dental school, a community college or a technical institute. There are also some online courses available – it is certainly worth exploring to see which option appeals to you most, as there is some scope for versatility.
The certification itself consists of everything you will need to become educated in terms of dental hygiene. Students in programs take general science courses plus courses specific to the practice of dental hygiene. These courses often include dental anatomy, radiology, oral pathology, anaesthesiology, dental materials, and pharmacology. Students also learn how to work with different types of patients, including children, the elderly, and those with special needs.
Clinical experiences are a large part of any dental hygiene program, and students practice their skills on real patients. Dental schools often offer services like cleanings, x-rays, oral exams, and other treatments to the community at a reduced cost, and dental hygiene students perform these services under the supervision of experienced dentists and hygienists. Students may also receive their clinical training by completing external rotations in dental practices and community health clinics.
Each state in America sets its own requirements to earn a license, but in most cases, dental hygienists must complete an accredited program and then pass a licensing exam (which you can not attempt until you have received accreditation). After acquiring a license, dental hygienists can call themselves registered dental hygienists!
Once you're professionally confirmed, you can begin searching for work and to begin your career in earnest. You can search to work as a dental hygienist in a number of different settings: private dental offices, hospitals, public health clinics, dental schools, research facilities, administration and advanced practices – gone are the days where the role simply meant you worked in a traditional dental clinic, which also expands the amount of job opportunities available.
Not that job opportunities are scarce – the amount of dental hygienist jobs is expected to grow up to 20 percent between 2016 and 2026, which is much faster than the majority of occupations.
Salary & Other Benefits
Working as a dental hygienist can be a very lucrative career. According to the Bureau of Labor Statistics, as of May 2016 the median salary of a dental hygienist was a very impressive $72,910 (the median salary is the wage at which half the workers in an occupation earned more than that amount and half earned less).
The lowest 10 percent of dental hygienists earn less than $50,870 and the highest 10 percent earn more than $100,170.
In terms of benefits available to dental hygienists, there are several perks offered by employers. Depending on who you're working for,
according to the American Dental Association (ADA), most dental hygienists in full-time employment from private practitioners will have access to extensive benefits such as sick leave, vacation, insurance and retirement contributions, but it is worth exploring as these perks differ from employer to employer.
About half of dental hygienists worked part time in 2016. Dentists often hire hygienists to work only a few days a week, so some hygienists work for more than one dentist. As you may have the option of working for a number of different practices – as many dental hygienists choose to do – you'll have a certain amount of control over your working schedule.
Similar Occupations
The role of dental hygienist may appeal to you in many aspects, but perhaps isn't something you could see yourself doing in the long term. There is no need for dismay – there are similar occupations out there, that also don't require you to have a college degree; occupations like that of a Dental Assistant and a Medical Assistant.
Dental assistants perform many tasks, ranging from providing patient care and taking x rays to record-keeping and scheduling appointments. Their duties vary by state and by the dentists' offices where they work. The role of a dental assistant is less hand-on than that of a dental hygienist, which may appeal to some people.
Medical assistants complete administrative and clinical tasks in the offices of physicians, hospitals, and other healthcare facilities. Their duties vary with the location, specialty, and size of the practice. This role differs from a dental hygienist in that it does not take place in a dental practice, but still falls under the umbrella of medical care and utilizes many of the skills needed to be a hygienist, such as the compassion and interpersonal skills elements.
Conclusion
If the idea of working as a dental hygienist appeals to you, and you believe it could be a career you could see yourself working in in the future, then it is certainly one that is worth investigating. It is a fine job that offers a good salary and importantly, does not necessarily require a college degree.
So much pressure is put on people to get a college degree that it may begin to seem like the only possible way of attaining a decent career, but this is not the case, as working as a dental hygienist proves. There are plenty of great jobs and careers out there that don't require you to attend college – you just have to assess your options, and investigate paths into careers you're interested in.
I never went to college, and it ended up being the best decision I ever made. Almost a decade ago I learned how to create my first online business, and now I work full time from home. The best part is that I set my own salary, and set my own schedule. If I want to make more money, I work harder. If I want to work less, I just take the day off!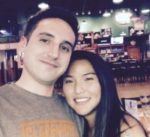 Nathaniell
What's up ladies and dudes! Great to finally meet you, and I hope you enjoyed this post. My name is Nathaniell and I'm the owner of One More Cup of Coffee. I started my first online business in 2010 promoting computer software and now I help newbies start their own businesses. Sign up for my #1 recommended training course and learn how to start your business for FREE!