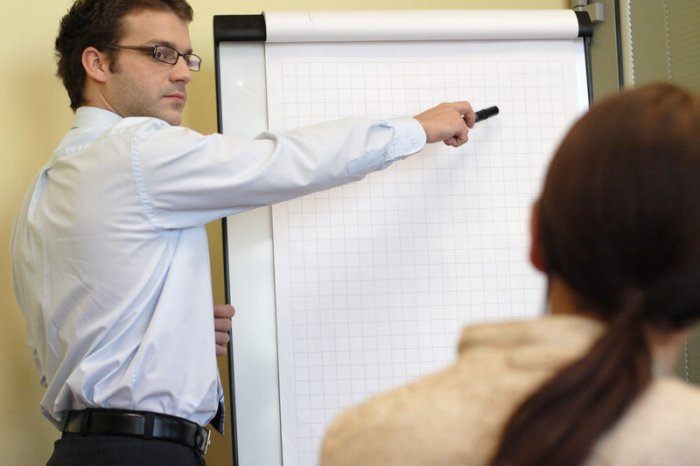 There are plenty of perks to going to college but it's not for everybody. A combination of high fees, long-standing student debt and uncertainty over whether it will ultimately be worth the effort and expense may put you off committing to a college degree.
This doesn't mean that you can't have a good career with a high paying salary – there are plenty of jobs out there that don't require you to have a college degree to do – jobs like that of a manufacturing sales representative.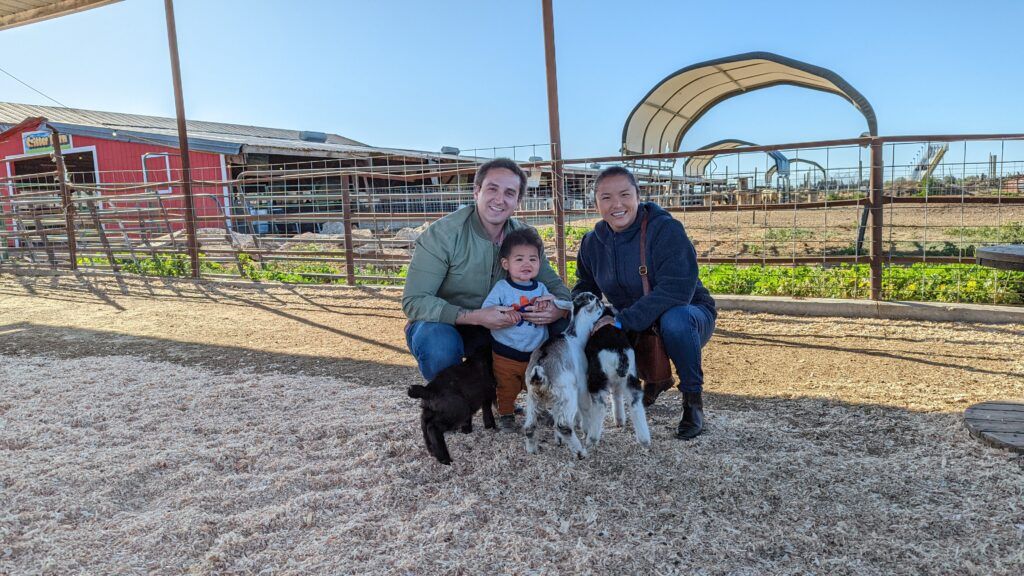 Are You Ready To Work Your Ass Off to Earn Your Lifestyle?
Are you tired of the daily grind? With a laptop and an internet connection I built a small website to generate income, and my life completely changed. Let me show you exactly how I've been doing it for more than 13 years.
A manufacturing sales representative is someone who showcases and sells a product or products to businesses, organizations and government agencies, rather than selling directly to consumers. Sales representatives are critical to the manufacturers and wholesalers, as they are the ones that promote and market the merchandise for them.
Over the course of the following article we are going to take a look at what it takes to be a manufacturing sales representative; the skills you need to stand-out and excel in the role; how to go about becoming one; the salary and additional benefits that come with the role; and similar occupations.
What Does a Manufacturing Sales Representative Do?
A sales representative sells retail products, goods, and services to customers. They work with customers to find out what they want, create solutions and ensure a smooth sales process. They will also work to find new sales leads through reaching out, business directories, client referrals, or visiting new or existing clients. Sales representatives may be under considerable pressure to meet sales quotas, and their income may be directly dependent on their work performance.
The variety of your job can be determined by what you're selling, and as a manufacturing sales representative, this can be a large number of things. It could be something like electrical goods, it could be office supplies, it could be for a pharmaceutical company… the possibilities are massive. Whatever the product you are trading in is, one thing is for certain – you will need an extensive knowledge and excellent understanding of what it is, how it works, how it could be utilized by the company you're selling it to and more.
The day-to-day tasks of a manufacturing sales representative can be hard to pin down. On a broad scale, the role on a daily basis involves preparing detailed schedules and developing sales materials to showcase products; establishing client relationships and resolving concerns; making sales; and following-up with any queries that customers may have for you or about the product you're selling.
Working as a manufacturing sales representative can see you travelling to trade shows and conferences to showcase your wares and open up a dialogue with potential customers as well as showing off new and existing products.
There are some duties for sales representatives that go beyond just selling products and services. They may also be responsible for preparing reports, analyzing sales statistics and handle administrative duties, such as making travel plans, filing and helping oversee expense accounts.
What Skills Do You Need to Be a Manufacturing Sales Representative?
Though you will learn a lot while training to become and working as a manufacturing sales representative, there are certain skills that will see you excel in the role from the off, some of which are listed below:
Customer Service Skills
As a manufacturing sales representative, impressions can be everything, so it is important that you're able to have a clear and helpful dialogue with customers and potential customers, and attend to whatever they may need. You must also try and be as accommodating to their situation as possible, so your customer service skills will be integral to success as a sales rep.
Communication Skills
The ability to communicate details of the product you're selling or providing in a clear, concise and intelligent manner to customers, as well as having the knowledge to answer any questions they may have is essential to success as a manufacturing sales representative. You'll also need to be a strong active listener so you can understand what the product is required for and whether it can fulfill that criteria.
Flexibility
The schedule of a manufacturing sales representative can sometimes be hard to pin down, so you may need to be prepared to work long hours, at night or during the weekend. There may also be the need to travel somewhere at short notice so it is important that you're flexible with your schedule and reliable with your punctuality.
Persistence
Sales representative don't make every sale, and at times a customer can be rude or disrespectful. Being able to bounce back, have a positive attitude, and continue forward is important in this type of work. A good attitude and a persistent personality can see you go a long way in this profession.
Negotiation Skills
Leading on from your customer service skills, you'll need to be a good negotiator to help confirm sales. This may require you to accommodate clients requirements that aren't ideal for you, but you must be able to figure out what deal suits everyone best, and work towards it.
How to Become a Manufacturing Sales Representative?
It can be difficult to break into, but a career as a manufacturer's sales representative offers a flexible schedule and almost unlimited income potential – the more products you represent, the greater the possibility that you'll achieve a high level of success.
So, how do you go about becoming one. Well, the first thing you're going to want to do is attain a high school degree. Once you've done this and are over 18 years of age, your options begin to open up. you could choose to go onto further education in a course relating to sales, but this is not a necessity.
While you don't require a degree, it's not as easy as just walking into a job. Employers want to see that potential employees have experience in the field, so it can be a good idea starting out to working in some capacity in an area attached to the field you'd like to represent in. When documenting your sales history, make note of impressive sales figures to capture employer's attention.
When you have developed a strong knowledge and the skills that could help see you succeed as a marketing sales representative, it is a good idea to attend trade shows that deal with the industry you are interested in. These are a great way of seeing how others in the profession go about their business and an excellent way of making contacts. Connect with as many manufacturers as possible to learn about their products at these shows, and get your name out there and recognized in the industry.
Once you've got the skills, experience and reputation to become a manufacturing sales representative, you can begin trying to procure clients. A few important online tools for manufacturer's representatives include the Manufacturer's Agents National Association and the Manufacturer's Representative Educational Research Foundation. Through these respected agencies, you'll find information on getting started in the industry, finding manufacturers, attending seminars and attending networking events.
There is a vast amount of information available on the internet for the purposes of earning clients. Decide on a company you would like to approach to represent and learn as much about them as possible – learn about their products, their demographics and their consumer rating with the Better Business Bureau.
Once you've settled on a company, reach out! Fill out an online application to them or give them a direct call or visit. You may not always be successful, but it's the only way to get and grow your business.
Salary and Other Benefits
Working as a manufacturing sales representative can be a lucrative career. According to the Bureau of Labor Statistics, the median annual wage for manufacturing sales representative as of May 2016 was $57,140 (the median wage is figure that is garnered from finding the number at which the half of the workers in a profession earn more than and half earn less than, giving an average salary).
According to the same source, the lowest 10 percent of manufacturing sales representatives earned less than $27,500, and the highest 10 percent earned more than a staggering $121,080 per year.
In terms of additional benefits that come with working as a manufacturing sales representative, there are many.. Depending on your employer, you may be entitled to perks like pension contributions, health and dental insurance, vacation days, sick leave and more – but be sure to check these things with your prospective employer, as it differs from company to company.
There are other benefits that come with simply being involved in the role. For one thing, working as a sales representative can see you travelling all around the country – or even world depending on what you're trading in – which may be an aspect of the role that appeals to those with a love of seeing new places.
You'll also be developing and nurturing a set of skills – customer service and sales – that are some of the most transferable in the world, so if you ever choose to take your career in a different direction, they will stand to you.
Similar Occupations
There may be many elements of the career of a manufacturing sales representative that appeal to you but you would still be interested in hearing about more jobs that utilize similar skill-sets. well there are plenty of similar jobs out there that don't require you to have a degree – jobs like that of a real estate broker and an advertising sales agent.
Real estate brokers help clients buy, sell, and rent properties. Although brokers and agents do similar work, brokers are licensed to manage their own real estate businesses. While it's working in a different industry to that of a manufacturing sales representative, the work of a real estate broker makes use of many of the same skills such as your negotiation skills and making a good impression.
Advertising sales agents sell advertising space to businesses and individuals. They contact potential clients, make sales presentations, and maintain client accounts. This job is more like that of a manufacturing sales representative, but selling advertising space as opposed to products.
Conclusion
Working as a manufacturing sales representative will throw you right into the business world into a challenging and rewarding career – without a college degree. As you gain more experience in the job, your role and potential will expand, and your salary will continue to improve.
Jobs like that of a manufacturing sales representative are proof that it is possible to get a good job without attaining a college degree. College has an important part to play in society but it's not for everybody, and it's not essential – despite it sometimes seeming that way – so it's worth investigating your options before committing to a long-term college degree, because there are degree-less careers out there!
I never went to college, and it ended up being the best decision I ever made. Almost a decade ago I learned how to create my first online business, and now I work full time from home. The best part is that I set my own salary, and set my own schedule. If I want to make more money, I work harder. If I want to work less, I just take the day off!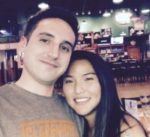 Nathaniell
What's up ladies and dudes! Great to finally meet you, and I hope you enjoyed this post. My name is Nathaniell and I'm the owner of One More Cup of Coffee. I started my first online business in 2010 promoting computer software and now I help newbies start their own businesses. Sign up for my #1 recommended training course and learn how to start your business for FREE!