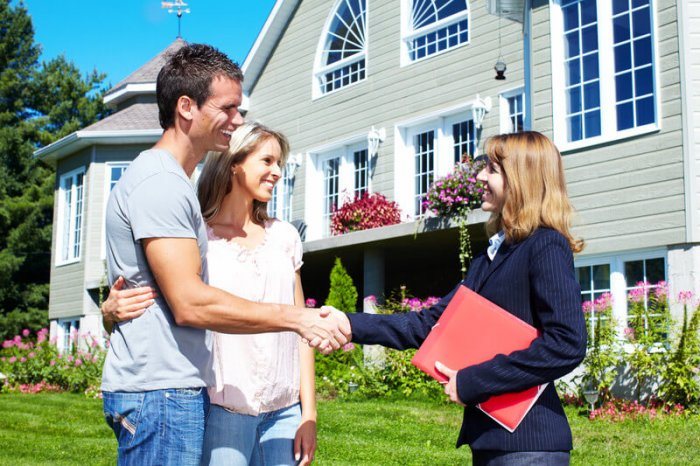 Working in Real Estate can be a rewarding and varied career, that offers a good salary. It offers plenty of room for advancement and upskilling – and perhaps best of all, you do not need a college degree to access it as a career.
It may seem like the only way to get your foot on the ladder of a good career path is by attending college for a number of years and get a degree, but this isn't the case. There are many jobs such as that of a real estate agent that allow you to get straight into the working world without attending college, saving you from extortionate student loans.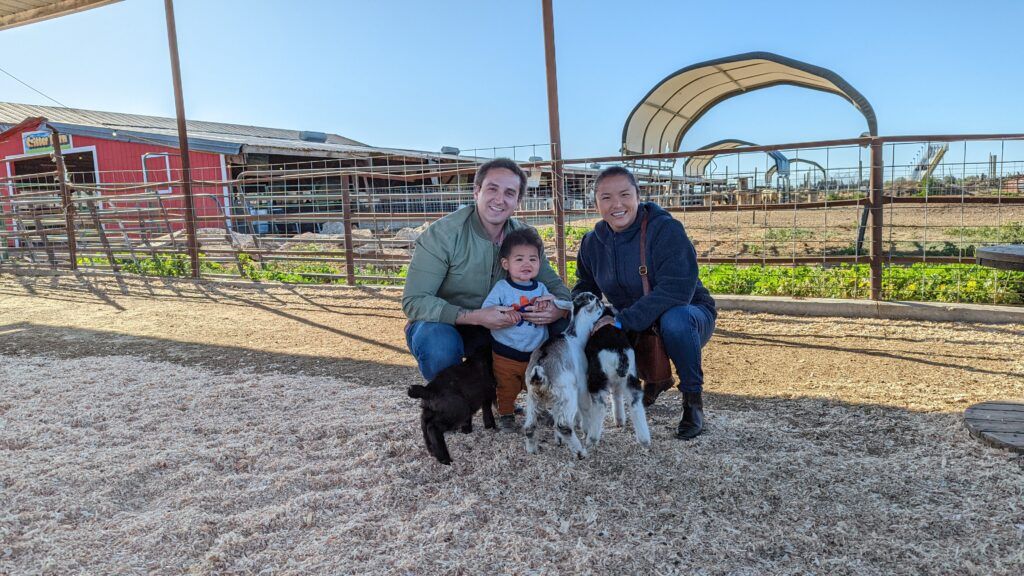 Are You Ready To Work Your Ass Off to Earn Your Lifestyle?
Are you tired of the daily grind? With a laptop and an internet connection I built a small website to generate income, and my life completely changed. Let me show you exactly how I've been doing it for more than 13 years.
The main role of real estate agents is to help clients buy, sell, and rent properties. Over the course of the following article we are going to take a more in-depth look at the role of an estate agent as well the skills that would see you excel in the role, how to go about becoming one, the salary and benefits attached to the role and some occupations that utilize a similar skill set.
What do Real Estate Agents Do?
Working as a real estate agent can be a challenging and pressurised, but ultimately rewarding, career.
Real estate agents are knowledgeable about their local laws on the buying and selling of property. The geographical area that an agent works in is their area of expertise. They know the trends within the local property market as well as what competitive prices are for the various properties their clients want to buy or sell.
A real estate agent acts as the middleman, or intermediary, between two parties seeking to buy or sell a property. Real estate agents have the skill and expertise to either market the property and sell for the best possible price and conditions, or to look for property that suits a client's needs and buy it at the best price possible with the most favourable terms.
Negotiation is a key part of the real estate agent's work, as they act as the intermediary between buyer and seller and will often negotiate on their client's behalf. Real estate agents will charge a percentage of the final sale price as their fee.
It's very important as real estate agent to be both highly organised and very flexible – at the end of the day, it could be your sales skills that are the difference between someone buying a property from you or looking elsewhere.
What Skills Do You need to be a Real Estate Agent?
Excellent Communication Skills
Being able to get what you want to say, what your client needs to know, and so much more is integral to a career in real estate. You will need to be comfortable at meeting new clients and putting them at ease, or they will not want to make perhaps the biggest purchase of their life with you. Good communication skills will help you relay information in a timely manner and help your clients
Negotiation Skills
As a real estate agent, you act as the intermediary between buyer and seller. As such, you want to find a price that both parties will be happy with. This will require great negotiation skills, so that you can work out an agreement that satisfies both parties.
Highly Organised
Great communication and negotiation skills will do a lot of the work, but you'll also need to extremely well organised. The selling of real estate begins from the very first moment of contact, so this means being well-informed, making a good impression, being both punctual and available and always willing to assist your clients however you can. You'll need to have paperwork prepared for the eventuality of a sale so that you can put it in motion as soon as possible, and just generally be organised as best as you can.
Interest in Property
Having a keen interest in the property market and being generally knowledgeable about what you're selling will be essential if you want to excel in the role of a real estate agent.
Working Under Pressure
Working as a real estate agent can oftentimes be a pressurized role for a litany of reasons. You'll need to satisfy both buyer and seller, while potentially juggling several jobs around at once. You'll also be under the pressure of earning your commission – if you do not make sales, you may not make money, which brings with its own sense of pressure.
How to Become a Real Estate Agent?
Even though it is true you do not require a degree to become a real estate agent, it is not as easy as just deciding you want to sell property. In the United States, it is illegal to receive money from transactions for real estate without a brokerage license within the state you're operating in.
To acquire a licence, it generally involves a number of hours in an educational course – although this varies from state to state – followed by a licensing exam. To find exact details for your area about information such as requirements, where to take courses and more, visit your state's real estate commission website.
Courses will vary from state to state, so it may be worth inquiring with a broker in your region as to which would be a good course to take.
Once you have passed the exam, you may apply for your licence. This will be an additional fee and may also include a background check as well as some paperwork and the need for a confirmation of your high school diploma.
Once you've got your licence, you're really only getting started. Many real estate agents fail before they even start when they realize they actually have to go out and look for clients. It's a job that requires a great deal of ambition and perseverance to succeed in, but if you've got what it takes, then it can prove to be very fruitful.
A great place to start is by acquiring a mentor. Finding a broker or agent who is willing to take you under their wing is a great way of learning the tricks of the trade in a practical and professional way, and will help you to learn what to do, and what to certainly not do when working in the role.
Once you have experience as a real estate agent, you can progress to being a real estate broker, which will allow you to work independently on a higher level and/or have your own real estate agents working for you.
Salary and Additional Benefits
Being an estate agent can offer a good salary. According to the Bureau of Labor Statistics, as of May 2016 the median salary for real estate agents was $44,090 (the median salary is a figure found by getting the number that 50 percent of workers were earning more than and 50 percent were earning less than.
According to the same site, the lowest 10 percent of earners were making less than $24,370 and the highest 10 percent earned more than $162,260.
It's worth noting that the role and salary of a real estate agent is different than most careers in terms of the way you get paid – an agent's income often depends on economic conditions, the agent's individual motivation, and the types of property available.
Your Income as an agent usually increases as you become better and more experienced at sales. Earnings can be irregular, especially for beginners, and agents sometimes go weeks or months without a sale. As such, starting out you may require another job to subsidise and sustain income between commissions.
This might not be appealing to everybody, as perseverance is needed to succeed in most cases and there is no guarantee you will be successful.
So, what are the benefits that come attached to being a real estate agent outside of the salary? Well, for one thing, you can be your own boss – most real estate agents are independent contractors, meaning you call the shots. You'll be able to set your own schedule and working hours, and develop your own client base.
There'll also be no cap on how big your business can become – it's up to you. If you bring a good work ethic and a great deal of ambition to the role, you could end up wherever you want to be.
As an independent contractor, you'll be able to choose when you're working, but also when you're not – your vacation days will be up to you, which isn't a luxury offered by all careers. Sometimes it may not be easy, but if you're able to handle it and work towards success, being a real estate agent can be a lucrative career with plenty of room for job progression and advancement.
Similar Occupations
The uncertainty that comes with working in real estate may mean that even though you're interested in it, you'd be interested in hearing about other career options also. There are plenty of jobs that utilise similar skillsets and don't require you to get a college degree – like that of an advertising sales agent and an insurance sales agent.
Advertising sales agents sell advertising space to businesses and individuals. They contact potential clients, make sales presentations, and maintain client accounts. It's a career that requires the confidence and communication skills of a real estate agent, without factors such as the housing situation being brought into play.
Insurance sales agents contact potential customers and sell one or more types of insurance. Insurance sales agents explain various insurance policies and help clients choose plans that suit them. Similar to working as an advertising sales agent, an insurance sales agent can utilise their skills without fear of external factors.
Conclusion
If you're good with people and have a knack for selling, then working in real estate could be great career path for you. It's a rewarding career where every day is different, and can offer a lucrative salary and plenty of room for job advancement – all without you having to get a college degree!
There are plenty of great jobs out there that don't require a college degree. It's worth assessing your option before committing yourself to studying for a degree. College is a very important part of society, but it's not for everybody, so be sure to investigate different career paths that appeal to you, like that of a real estate agent, before tying yourself down.
I never went to college, and it ended up being the best decision I ever made. Almost a decade ago I learned how to create my first online business, and now I work full time from home. The best part is that I set my own salary, and set my own schedule. If I want to make more money, I work harder. If I want to work less, I just take the day off!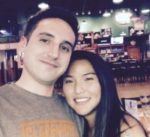 Nathaniell
What's up ladies and dudes! Great to finally meet you, and I hope you enjoyed this post. My name is Nathaniell and I'm the owner of One More Cup of Coffee. I started my first online business in 2010 promoting computer software and now I help newbies start their own businesses. Sign up for my #1 recommended training course and learn how to start your business for FREE!